Mahzooz Emirates Loto is one of the most popular online lottery games in the United Arab Emirates (UAE) since its launch in 2021. This weekly lottery allows players to win millions of dirhams in prizes.
The Emirates Mahzooz Lotto jackpot prize is up to AED 20,000,000. Mahzooz not only provides players a chance to win big but also contributes to the UAE's charitable causes.
Moreover, this Dbd guide is helpful for anyone who wants to learn more about lotteries in general. We have also explained the mechanics of lottery games and the various factors affecting the winning odds.
What is Mahzooz Emirates Loto?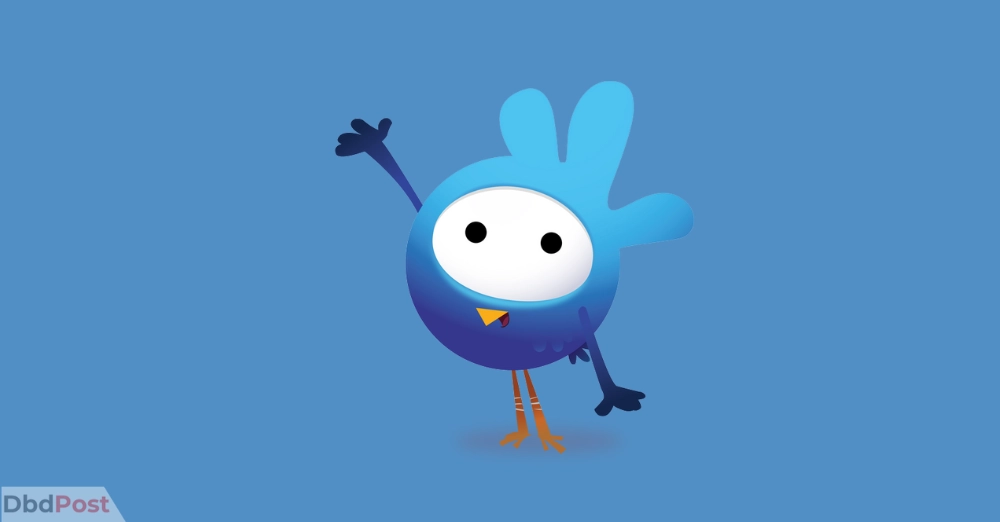 Emirates Loto is a popular weekly lottery game in the United Arab Emirates.
It is known for having the highest payout of any online lottery game in the country, with prizes stacking up to millions of Dirhams. The lottery has successfully gained customers among Emiratis and expats in the country. [1]Mahazooz, "About Mahazooz, https://www.mahzooz.ae/en/about-us"
Established in 2021, Mahzooz has quickly become a favorite among players looking to win big. One of the unique features of Emirates Loto is its commitment to community outreach programs.
The game's official partnership with official NGOs serves the community from each sale.
Mahazooz Loto prizes
Mahzooz Loto is a popular weekly lottery game in the United Arab Emirates that offers some of the most exciting prizes in the country.
For just AED 35 per ticket, players have the opportunity to win big every week.
Top prize (Grand draw): AED 20,000,000
The game's top prize is a life-changing AED 20,000,000, which can be won by matching all five numbers.
This prize is highly coveted by players who dream of hitting it big and changing their lives forever.
Other prizes: AED 200,000 and AED 250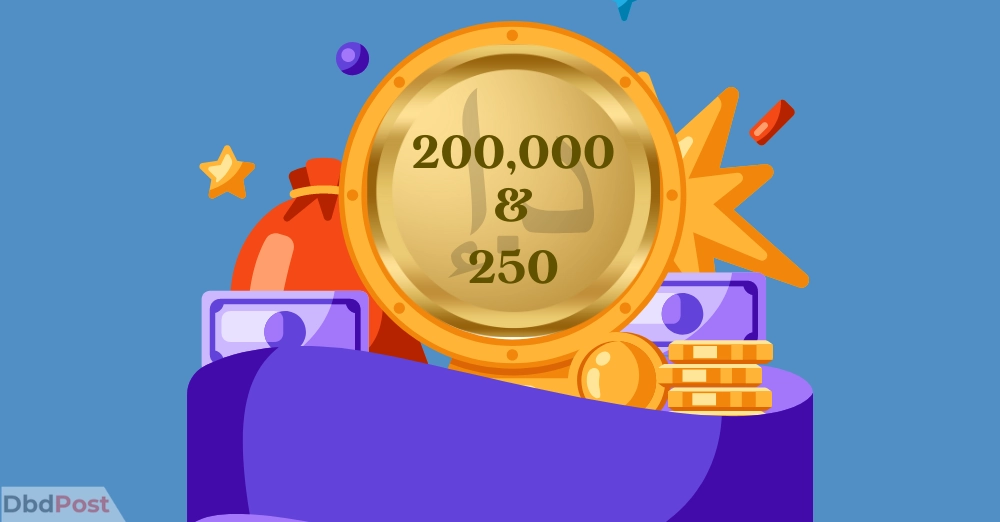 Even if a player only matches four out of five numbers, they can still take home AED 200,000. Matching three out of five numbers can win players AED 250.
Raffle draw: AED 1,000,000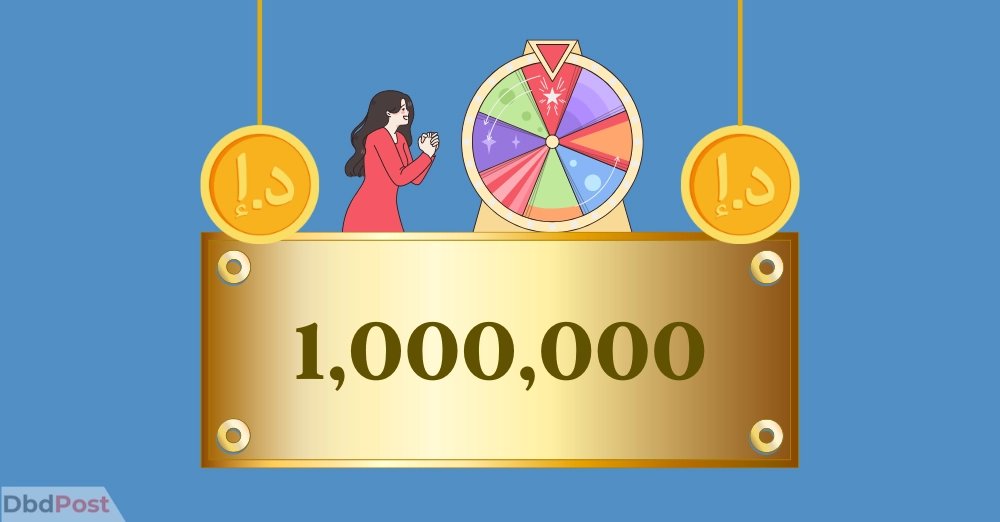 In addition to the weekly draw, Emirates Loto also offers a brand-new raffle draw. One lucky winner is awarded AED 1,000,000 every Saturday. There are no daily lotto draw in Mahzooz.
Overall, Mahzooz offers exciting prizes for players looking to win big lottery in UAE. With the chance to become a millionaire, players can take a chance and see if they can become the next big winner.
How to play Mahzooz Emirates Loto?
Playing big ticket Abu Dhabi Mahzooz Loto is simple and can be done in just a few easy steps. Here's how to get started.
Step 1. Visit the Mahzooz official website
To start playing, go to the Mahzooz official website and log in with your account. You can create one for free if you do not have an account.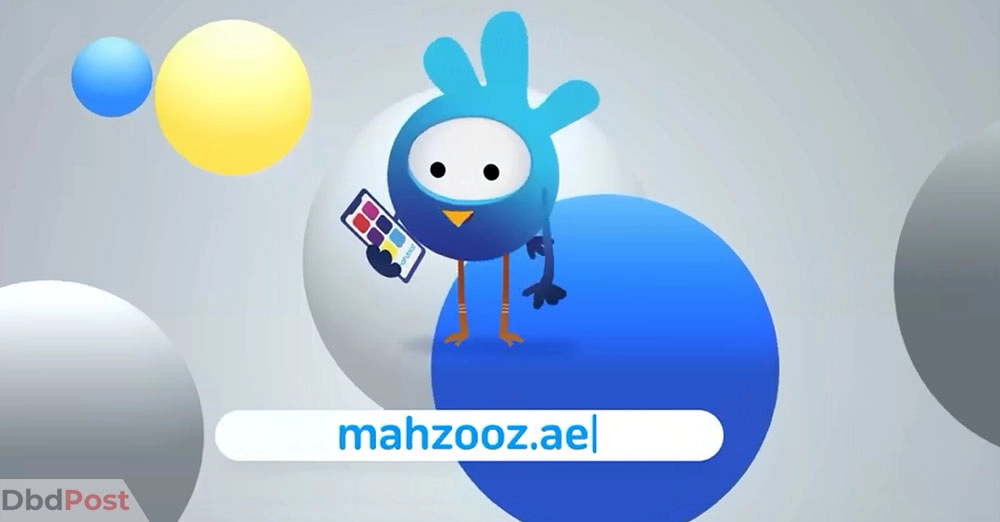 Step 2. Click on Play and select Buy Now
Once logged in, go to the Play section on the website and click Buy Now. This will take you to the page where you can purchase raffle tickets.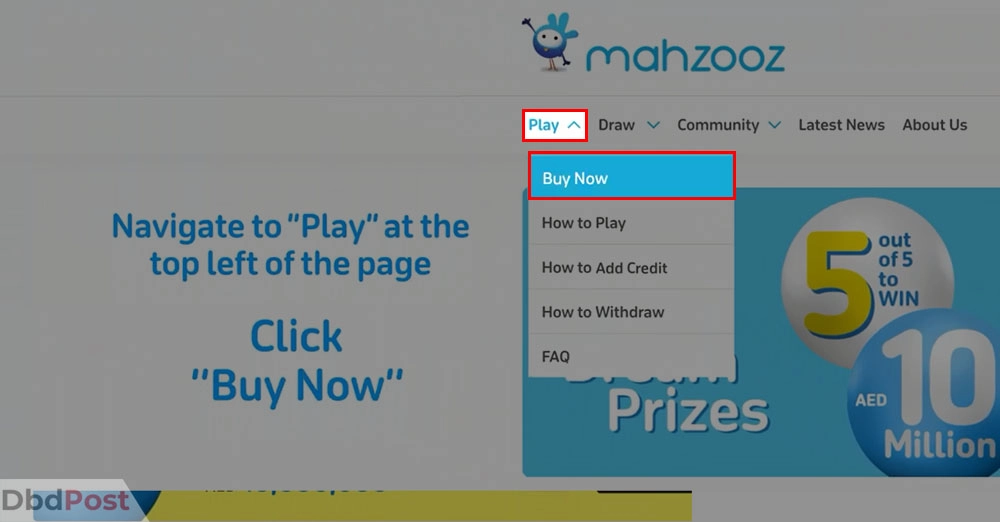 Step 3. Purchase raffle tickets
On the Buy Now page, you must buy Le Blue charity water. The number of bottles you purchase determines the number of raffle tickets you will receive. You can purchase up to five raffle tickets at once.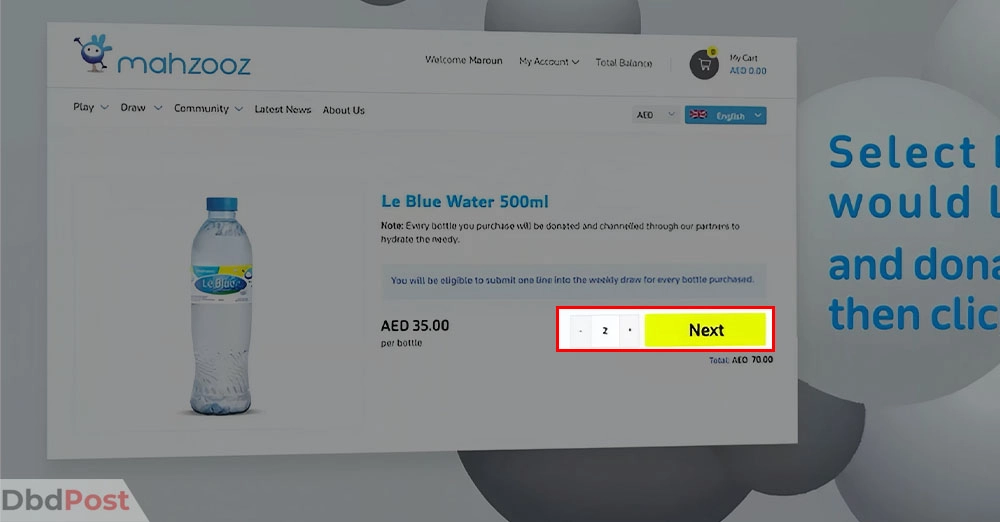 Step 4. Select your numbers
After purchasing your raffle tickets, you must select five numbers from 1 to 49 in each raffle. Once you select your numbers, click Add to Cart.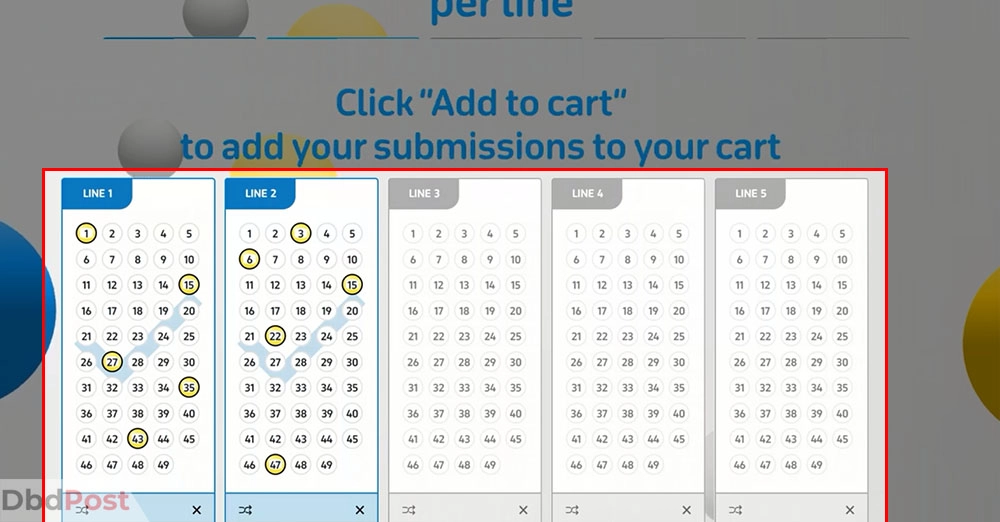 Step 5. Check out and make payment
Once you have selected and added your numbers to your cart, click Check Out to proceed to the payment page. If you have not yet set up your payment method, you must do so before making your payment.
You can pay via the credit balance or connect with a UAE bank account.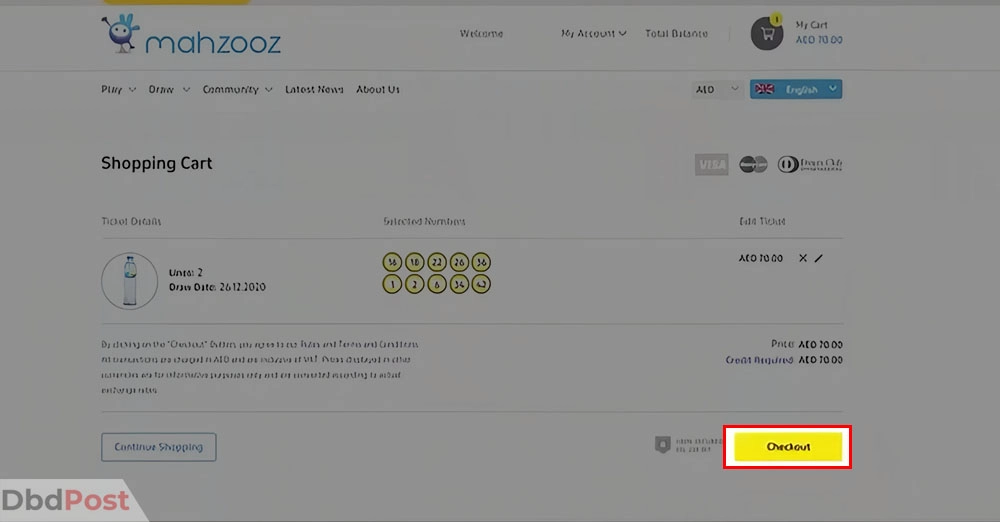 Step 6. Confirmation email
After making your payment, you will receive a confirmation email from Mahzooz. This email will include your raffle ticket numbers and the next Mahzooz Lotto results draw date.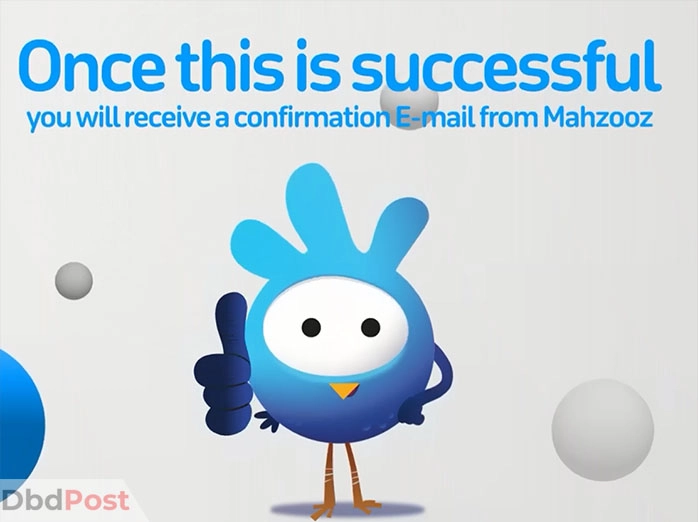 That's it! You are now ready to play Mahzooz Emirates and have a chance to win exciting prizes.
Odds of winning Mahzooz Emirates Loto?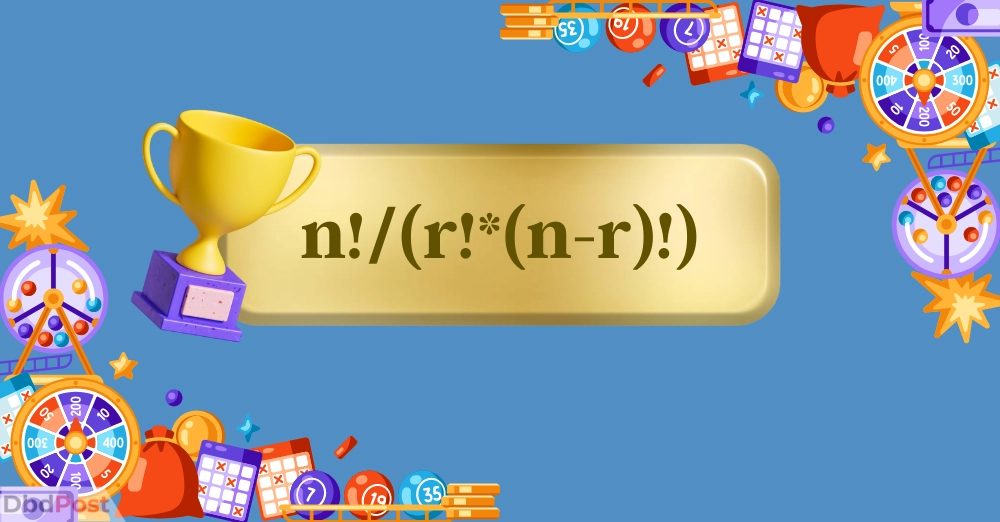 To understand the odds of winning the Emirates Loto, it's essential to understand the formula.
The formula is n!/(r!*(n-r)!), where n represents the number of possible numbers in the raffle, and r represents the number of numbers you must choose to win.
Mahzooz Emirates Loto odds
The odds of winning the Mahzooz Loto jackpot of 20 million AED are 1 out of 1,906,884.
This means a player has a one in almost 2 million chance of matching all five numbers and winning the top prize.
Other prize tiers
Even if a player does not match all five numbers, there are other prize tiers with varying odds.
The odds for matching four out of five numbers are 1 out of 211,876 (1 million AED). The odds for matching three out of five numbers are 1 out of 18,424, and the prize is 250 AED.
Comparison with other lotteries
Also, there are plenty of popular lotteries worldwide. For example, the odds of winning the Christmas El Gordo in Spain are 1 in 100,000, while the odds of winning the German Lotto are 1 in 139,838,160.
In the US, the odds of winning the Powerball are 1 in 292,201,338, and the odds of winning the MegaMillions are 1 in 302,573,350.
Mahzooz Emirates Loto draw schedule?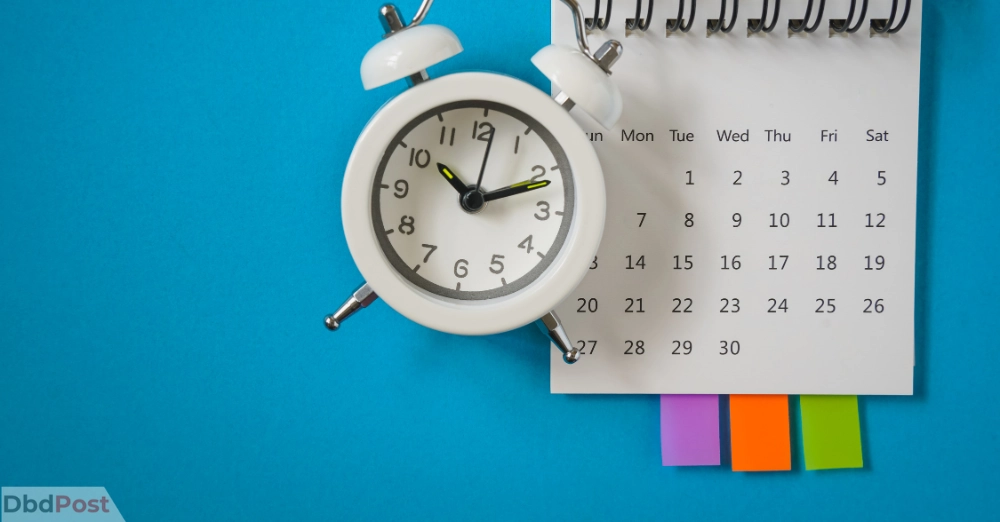 Mahzooz Emirates holds weekly draws every Saturday at 9:00 pm UAE time. This Mahzooz draw is known as the Super Saturday draw, along with other prize tiers for matching five, four, or three numbers.
Another weekly draw that takes place on Fridays is known as the Fantastic Friday draw. This draw features a grand prize money of AED 1 million, which takes place on Friday.
You can watch the live draw on Mahzooz's YouTube channel and their social media channels.
Mahzooz Emirates encourages participants to watch the live draw as it creates a sense of transparency.
Furthermore, by watching the live draws, you can immediately know if you have won any prize and the amount of the prize.
How Mahzooz Emirates Loto supports charitable causes?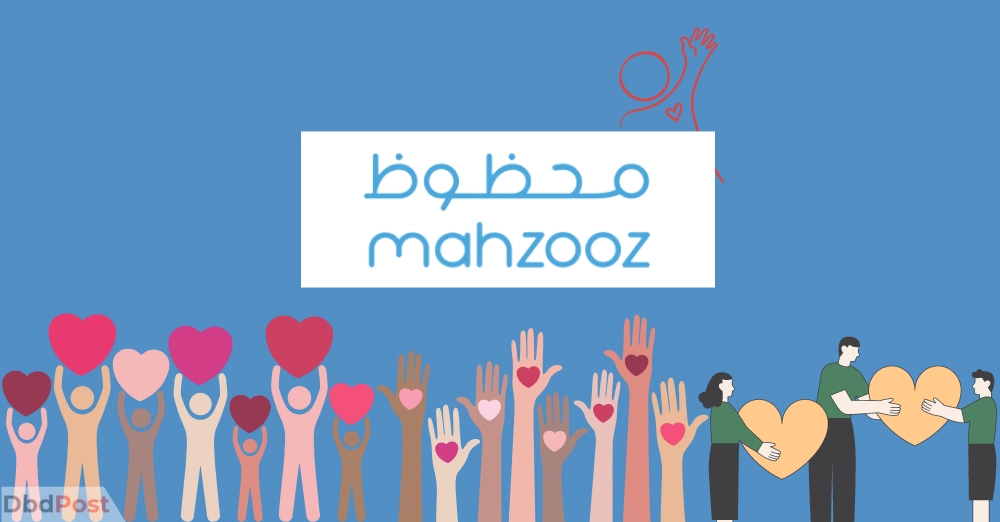 Mahzooz Loto is a lottery that gives back to the community. A portion of the proceeds from the Loto goes to several charitable organizations.
We have covered some of them in detail.
Stop & help
Mahzooz Emirates Loto has supported Stop & Help's initiative to deliver over 180,000 meals and 3,566 boxes. This is worth over AED 900,000 and has helped families in need.
This initiative has helped many families in the UAE struggling to put food on the table for 6 months.
Friends of cancer patients
Mahzooz Loto has donated AED 100,000 and signed a partnership agreement with Friends of Cancer Patients (FOCP).
FOCP is a non-profit organization that provides financial and emotional support to cancer patients and their families.
Red crescent
Mahzooz Loto has donated money to the Emirates Red Crescent to help victims of the devastating Beirut blast in August 2020.
The Emirates Red Crescent is a humanitarian organization that provides emergency aid and relief to victims.
Senses
ALos, they have supported Senses Residential and Day Care for Special Needs. This is a non-profit organization that supports children and young adults of determination.
Al Jalila Foundation
They have donated AED 100,000 and signed a partnership agreement with Al Jalila Foundation. They are a global philanthropic organization dedicated to transforming lives through education.
The foundation provides medical treatment, research, education, and healthcare services to improve health.
Mahzooz Emirates Loto's charitable contributions have positively impacted the lives of many people in the UAE. By playing Mahzooz Loto, people not only have the chance to win big prizes but also contribute to charity.
Related Stories
---
FAQs
How do I play Mahzooz Emirates Lotto?
To play Mahzooz Emirates Lotto, visit the official Mahzooz website and create an account. Then, select the number of bottles you wish to purchase, and for each bottle, choose five numbers from 1 to 49. 
After that, proceed to the checkout page to make the payment, and you will receive a confirmation email. If you did not get an email, you can contact Mahzooz customer support. 
What is the cost of a Mahzooz lotto ticket?
Mahzooz lotto ticket prices start at AED 35 per bottle (per ticket). You can buy a maximum of five bottles per transaction.
What are the Mahzooz lotto draw timings?
You can check the Mahzooz lotto results by visiting the Mahzooz official website or mobile app. The results are live on YouTube and other social media platforms.
What is the Mahzooz lotto jackpot prize?
The Mahzooz lotto jackpot prize is AED 20 million. To win the jackpot games, you must match all five numbers in the exact order as they are drawn.
How are the Mahzooz lotto winners notified?
Mahzooz lotto winners are notified by email or phone. If you win a prize, the amount will be credited to your Mahzooz account, and you can withdraw the funds anytime.
Mahzooz Lotto Emirates is a popular weekly lottery offering players the chance to win life-changing prizes in UAE.
We hope this Dbd guide on Mahzooz Emirates Loto has been helpful.


Arijit Negi is an expatriate living in Dubai for 18 years. He completed his degree in Master of Arts in Journalism from the University of Mumbai. Arijit focuses on providing helpful guides and information for ex-pats living in UAE and visitors to the UAE.