There are dozens of VoIPs in the market. They are essential for businesses but choosing the best VoIP provider out of so many can be a real pain.
In case you didn't know, VoIP is a technology that lets you make phone calls using the internet instead of a regular phone line. In today's modern world, more and more businesses are switching to VoIP due to its many advantages.
For instance, VoIP is typically more affordable than traditional phone service. It also offers a wide variety of features tailored to your specific needs.
VoIP is often more reliable as it can be used anywhere with an internet connection. If you're thinking about switching to VoIP but can't decide which one to use, you have come to the best place.
Let's check out the best VoIP providers to find the perfect one for your needs.
Compare the best VoIP providers
Here are the best VoIP providers in 2023
1.

RingCentral – Best overall VoIP provider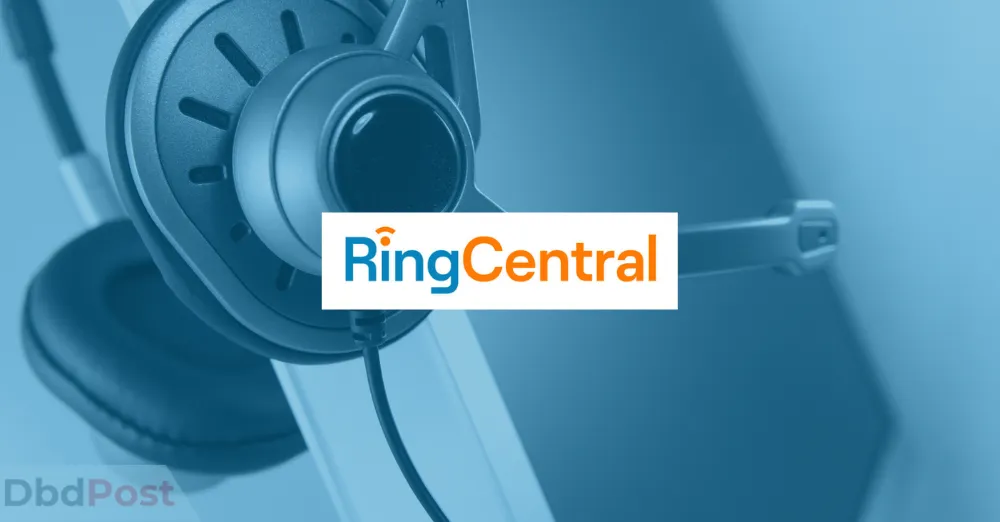 RingCentral is one of the most popular VoIP providers on the market. It offers a variety of features depending on your business needs. For example, you can choose to have unlimited storage and device status reports.
Additionally, RingCentral has excellent 24/7 customer support.
Key features of RingCentral
MS 365 package integration: This integration is possible in the standard, premium, and ultimate plans. You'll also get google workspace, slack, and other integrations.
Unlimited storage: The ultimate plan gives you unlimited storage space, device status reports, and alerts. You also get all features of other plans such as multi-site admin management, auto call recording, etc.
What pros and cons do we find about RingCentral?
Pros
Unlimited storage available
Flexible plans
Good for both small and big businesses
Toll-free numbers
Video conference with 200 people possible
Unlimited calls in US and Canada
Cons
Only 20 users are allowed in the cheapest plan
No call recording in the basic plan
Is RingCentral right for you?
RingCentral is the best overall VoIP for almost everyone, in our opinion. It is highly recommended to those who want the perfect balance of features and reasonable pricing.
Businesses with over 100 users making calls daily will benefit the most from it. Its per-user price will be discounted heavily if you choose the ultimate or premium plan.
2.

Ooma – Best for small businesses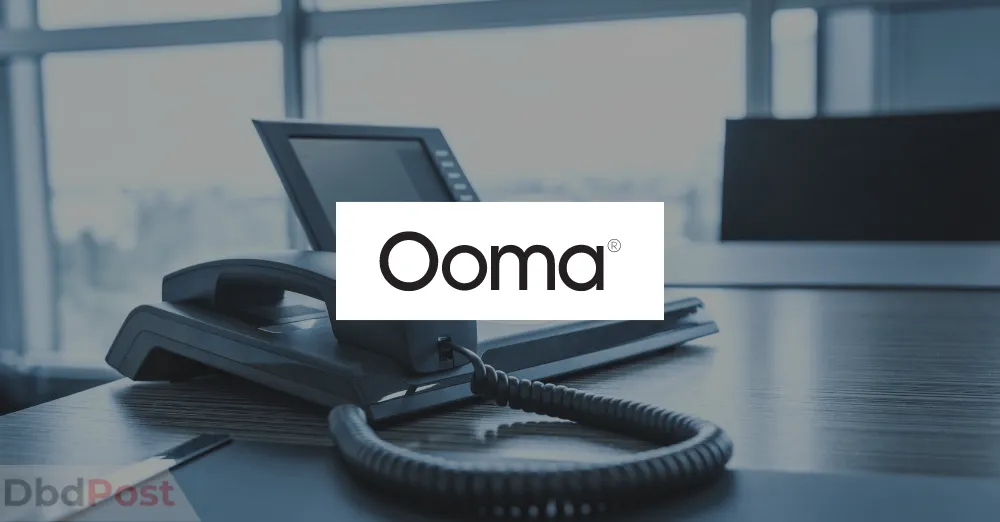 Ooma is the best VoIP solution for small businesses. It offers a wide range of features at a very competitive price.
While it isn't an ideal solution for big enterprises, smaller businesses can buy Ooma's services with full confidence. Let's see why.
Key features of Ooma
Virtual receptionist: It has a virtual receptionist who uses an AI-powered assistant to answer and route calls and handle other tasks. Ooma also comes with a virtual fax number per user.
Integration: Ooma is capable of integrating custom tools. CRM and productivity tools can be added to Ooma for additional usability.
What pros and cons do we find about Ooma?
Pros
A virtual receptionist is available
Possibility of custom integrations
Competitive pricing
Intelligent call routing
Cons
No call recording in the most affordable plan
Only up to 20 users
Is Ooma right for you?
If you're looking for a business VoIP solution that's affordable and easy to use, Ooma might be the right choice for you. This cloud-based system is designed to be scalable, so it's a good option for small businesses that are growing.
It also comes with features like call forwarding and voicemail, so it's perfect for new entrepreneurs just starting. Up to 20 users are supported, making it a great option for small teams.
And because its technology supports HD voice quality, you'll enjoy clear call quality at reasonable rates.
3.

8×8 – Best for reaching global customers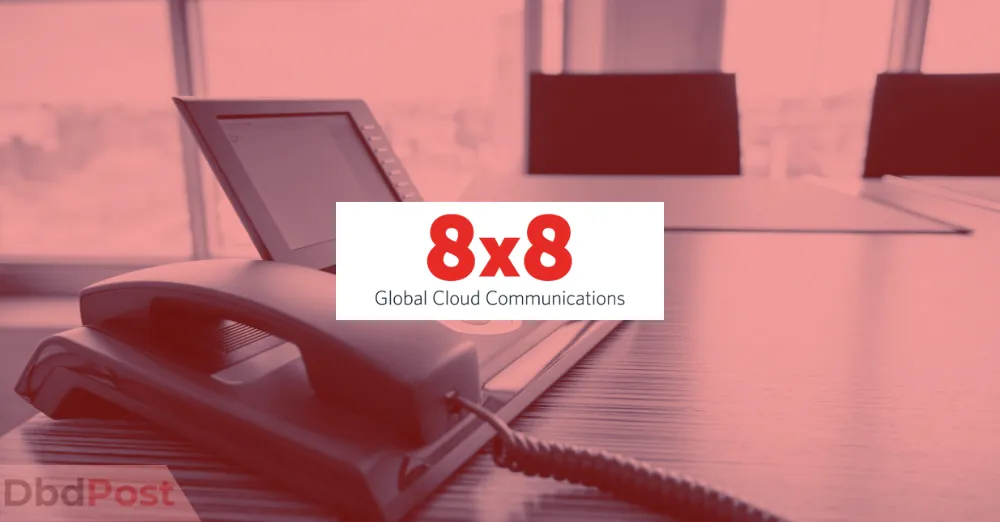 Key features of 8×8
Intelligent dashboard: Intelligent analytics of multiple platforms is a great feature that 8×8 offers. The business can view a dashboard of all the customer interactions and analyze them to provide better services. This is done by taking data from multiple channels like voice, chat, video, emails, and more.
Toll-free numbers: This platform also offers toll-free numbers, which can help businesses with a global audience. Customers can call these numbers from anywhere in the world without being charged.
Visual voicemail: 8×8 also offers visual voicemail, which comes with transcription. This can be very useful for busy people who cannot listen to their messages immediately. The transcriptions are fairly accurate and can give you a gist of what the message is about.
What pros and cons do we find about 8×8?
Pros
Free trial available
Unlimited voice calls in 48 countries
Auto attended available in all plans
Affordable pricing
Cons
Only 10 users in the basic plan
Is 8×8 right for you?
If your business's purpose is communicating with your global customer base, 8×8 is perfect. And if you're looking for a service that offers excellent call quality and features at an affordable price to smaller businesses, 8×8 is worth it too.
However, if you have a large number of employees, you might want to look at other services. Ultimately, the decision comes down to what's important to you and your business. Consider all of your options carefully before making a decision.
4.

Nextiva – Best productivity tools built-in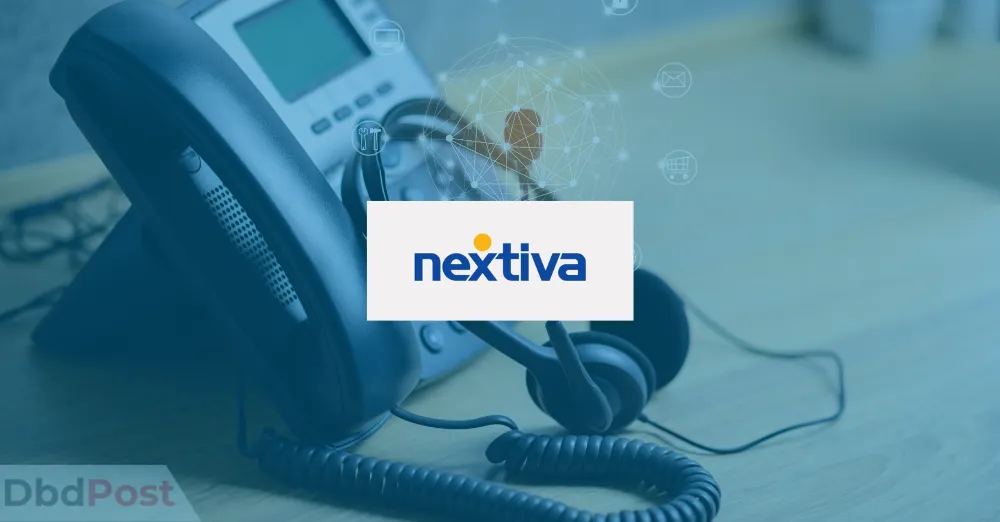 Nextiva is a great communication tool for those who are seeking maximum productivity in communication. It is best suited to entrepreneurs who are just getting started.
It comes with all the communication features needed to keep your business running smoothly. From fax to toll-free numbers and call forwarding, Nextiva has everything new business owners need to stay connected with their clients and customers.
So, if you are an entrepreneur who is looking for a great user-friendly communication tool, Nextiva is the best option.
Key features of Nextiva
Unlimited call participants: Nextiva allows unlimited participants in conference calls. This is great for businesses with many employees or needing to connect frequently with clients or other business associates. However, it limits the number of participants to 250 for video conferences which is still plenty.
Great customer support: It also facilitates its customers' 24/7 phone, chat, and email support. So if you're having trouble using the service or have any questions, you can easily get in touch with a customer representative.
What pros and cons do we find about Nextiva?
Pros
Unlimited participants in conference calls
Supports enterprise CRM tools
Unlimited voice and video calling
Reasonable prices
Cons
No call recording in a cheaper plan
Is Nextiva right for you?
One of the standout features of Nextiva is its unlimited calling in even the basic plan. This includes unlimited calling in the US and Canada. This is a great option for businesses that need to make many calls or for companies with employees who make frequent callbacks to customers.
In addition, Nextiva's basic plans include 1500 toll-free minutes, and the enterprise plan takes that up to 12,500. This makes it one of the best choices for businesses that rely on toll-free numbers for customer support or sales.
Finally, Nextiva's plans come with various productivity tools built in, such as call forwarding, call recording, and caller ID. If you think these features can help your businesses run more efficiently and improve customer service, you should go for Nextiva.
5.

Grasshopper – Best for non-technical people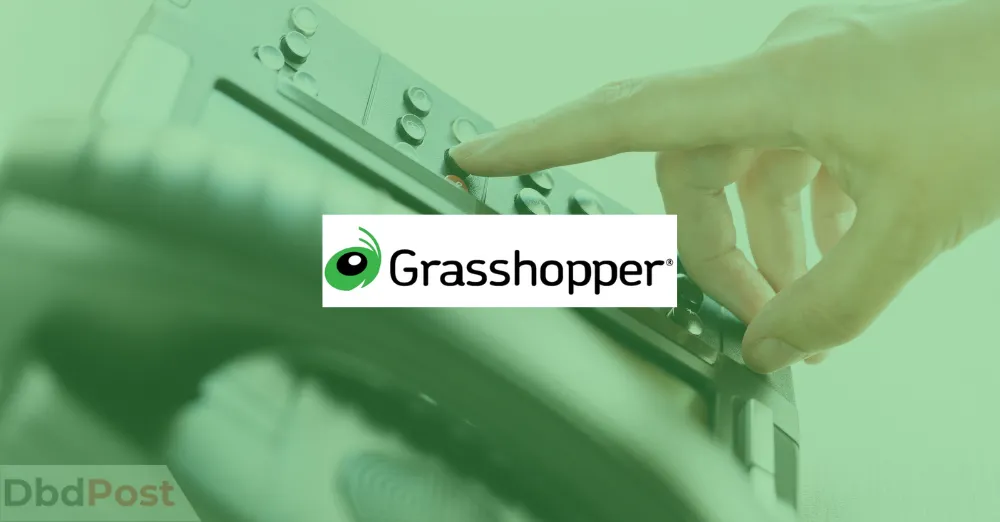 If you're a small business owner and want to keep your profession separate from your personal life, then Grasshopper is perfect for you. Grasshopper users can know when they need to be professional without losing their personal space.
The service is extremely easy to use, and even those without a technical background can use it.
Key features of Grasshopper
Keep personal, and business calls separate: When you sign up for a Grasshopper number, you can have your calls forwarded to your personal cell phone or a separate business line. This way, you can ensure that your clients always reach the right person. You can keep your personal and professional lives separate in this way.
Virtual receptionist and instant response: Ever missed a call from an important client? With Grasshopper, you can set up a text to send them immediately to let them know you're busy, or you'll reach out to them soon. You can also set up a receptionist to greet and guide your clients.
What are the pros and cons of Grasshopper?
While Grasshopper isn't tailored to suit the needs of everyone, small business owners will find it incredible. Here are some good and bad things about Grasshopper VoIP:
Pros
Wi-fi calling is available
Unlimited call minutes
Easy to set up and use
The existing number can be ported
24/7 support
Cons
Is Grasshopper right for you?
Are you an entrepreneur looking for a small business solution? Or maybe you're part of a very small business team and looking for a project management tool that fits your needs. If so, then Grasshopper may be right for you.
Grasshopper is designed to help businesses with limited resources communicate without limits. Because it's cloud-based, it's always accessible from any internet-connected device. So if you're looking for a small business solution accessible from anywhere, Grasshopper is here for you.
6.

CloudTalk – Best for call centers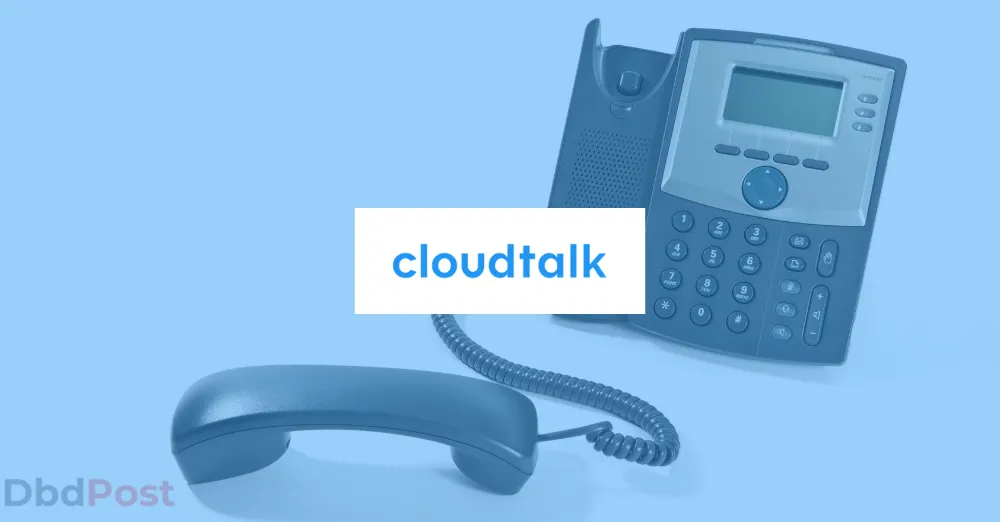 CloudTalk is a VoIP solution designed for businesses of all sizes. It offers a wide range of features, including call forwarding, caller ID, call waiting, conference calls, and more. CloudTalk also offers several integrations, making it a great solution for businesses that rely on customer support.
Key features of CloudTalk
Custom plans: CloudTalk offers custom plans for businesses of all sizes. If you have specific needs, you can contact support from their official website, which will guide you through the process.
Unlimited users in all plans: CloudTalk offers unlimited users in all of its plans. There is no limit in even the most affordable plan. So, you can choose whichever plan you want and grant access to all the people you need.
What pros and cons do we find about CloudTalk?
There aren't a lot of problems when it comes to CloudTalk. We have noted down the most noticeable advantages and disadvantages below:
Pros
Unlimited maximum users
Unlimited storage for recording
Unlimited concurrent calls
Affordable pricing
Cons
Only 1-month call recording storage for the cheapest plan
Is CloudTalk right for you?
If you're running a call center, you know that efficient call routing is essential to keeping your business running smoothly. You need a system that can handle a high volume of calls and route them to the right agent quickly and easily. That's where CloudTalk comes in.
CloudTalk offers custom plans for unlimited users, so you can have as many agents as you need. And its intelligent call-routing features are second to none.
With features like call flow designer, ACD, and VIP queues, you'll be able to route calls quickly and efficiently, making sure your customers always get the help they need. So if you're looking for a top-notch call center solution, CloudTalk is the right choice for you.
7.

JustCall – Best for large enterprises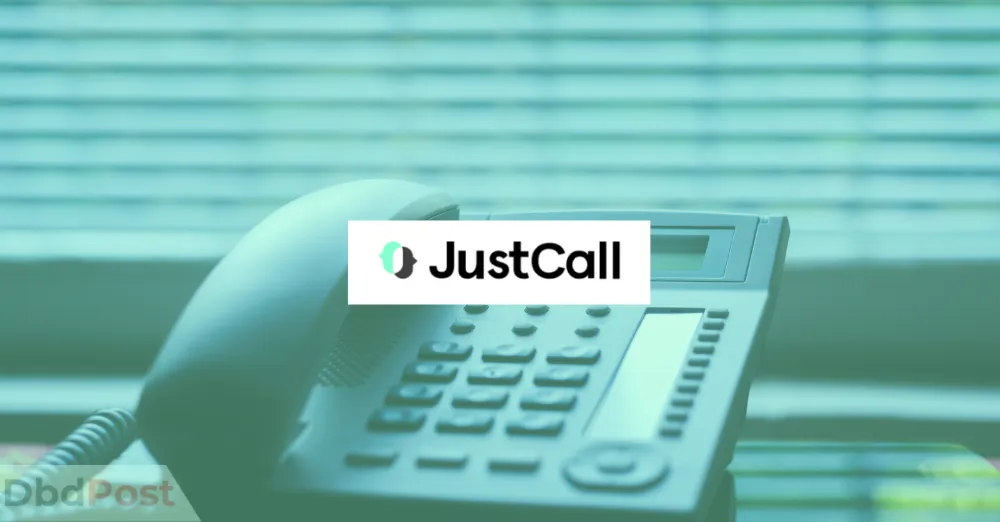 JustCall has calling services available for massive multinational corporations with thousands of employees. With the availability of phone numbers in 70 countries, you will find connecting with your clients and partners worldwide very useful. It is useful for smaller businesses, too, of course.
Key features of JustCall
Specialized services for separate industries: JustCall has solutions for healthcare, education, financial institutions, e-commerce, and real estate. If you are a part of any of these industries, we recommend using JustCall's solutions that are tailored to fit your business.
Sales dialer: The automatic sales dialer will save you time by automatically calling your leads from the CRM. You can also use the power dialer to make multiple calls at once.
It can also predict what numbers you will dial while manually dialing. This lets you focus on productive activities that aren't repetitive.
What are the pros and cons of JustCall?
Pros
Excellent customer support
Favors all sizes of businesses
Over 100 integrations are available
Cons
Unlimited outbound calls are available on custom plans only
Is JustCall right for you?
JustCall offers a service to suit everyone's needs. The standard plan is great for small businesses with a limited budget and doesn't need to make many international calls.
The Standard and Professional plans are good for businesses that make more frequent calls globally. They come with additional features such as queue callback, custom workflows, and unlimited outbound calls.
Finally, the custom plan is designed for businesses that need more than just the basic features. This plan is fully customizable, so you can have add-ons if needed. However, it is also the most expensive plan.
While it may be tempting to choose the cheapest plan, keep in mind that JustCall offers discounts for longer-term commitments. For maximum savings, consider signing up for an annual plan.
8.

Vonage – Best affordable service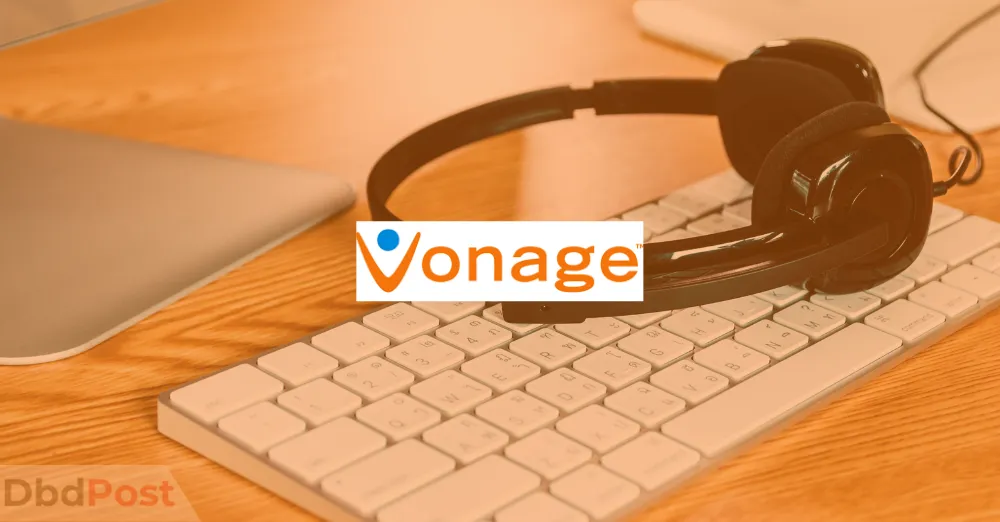 Key features of Vonage
Great API: Vonage VoIP service offers excellent communication APIs for developers and customizable services that are perfect for businesses of all sizes.
Low starting price: The base price for the service is cheap, making it an affordable option for small businesses. The service also offers a wide range of features, including support for multiple extensions, call forwarding, caller ID, voicemail, and more.
What pros and cons do we find about Vonage?
Pros
Low starting price
Customizable plans that can be upgraded as your business grows
Excellent application programming interface (APIs)
Cons
Extra features can get quite expensive
Is Vonage right for you?
Are you a small business owner looking for reliable and affordable phone service? If so, you may be wondering if Vonage is the right choice for you. Vonage offers a variety of features at a very competitive price.
Vonage offers a cheap base price for small businesses with the option to customize your plan as your business grows. And unlike some other VoIP providers, Vonage includes all the features you need in one simple package. So if you're looking for affordable and feature-rich phone service for your business, Vonage is definitely worth considering.
9.

GoTo Connect – Best to grow small businesses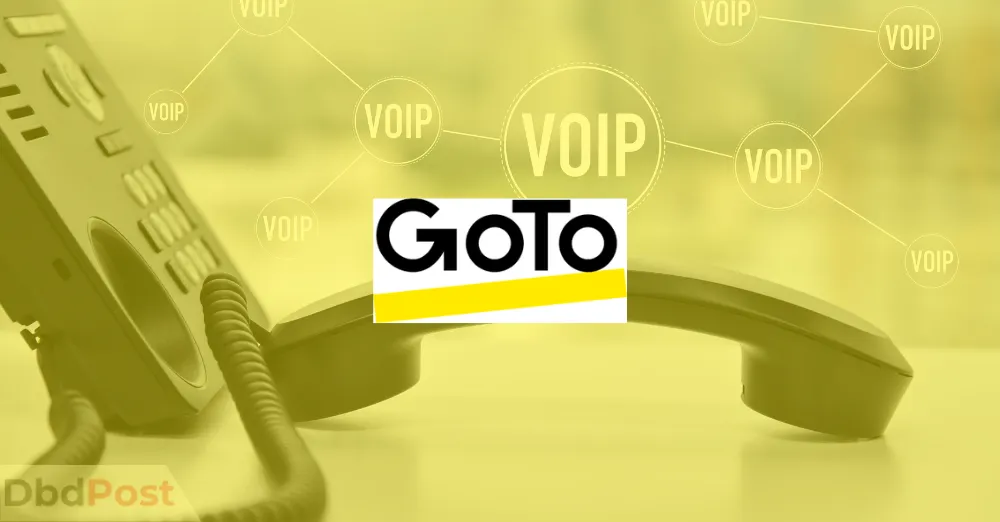 Whether you want to grow your small business or manage a large enterprise, GoTo Connect VoIP will come in handy. This top provider offers an all-in-one business phone system that is reliable and feature-rich.
You will have access to a wide range of features such as an auto attendant, visual voicemail, call forwarding, easy conference calling, and more. GoTo Connect also integrates with popular CRM platforms such as Salesforce and Zendesk.
Key features of GoTo Connect
One-click video conference: You can join a video call directly from the GoTo app on desktops and browsers. There is no time lost when switching between multiple applications with instant switching.
Free trial: You can test out the product to see if it is right for you with a free 30-day trial. There is no need to enter credit card details to use the free trial either.
What are the pros and cons of GoTo Connect?
Pros
Comes with a 14-day free trial
Unlimited toll-free and local numbers
Great for big enterprises
Cons
Is GoTo Connect right for you?
GoTo Connect is good enough for every business. Its features, add-ons, integrations, and pricing are all reasonable and helpful to big and small businessmen. Their customer service will provide you with all the help you need to set up, operate or troubleshoot your VoIP.
You can also have them prepare custom solutions depending on the type of industry you are involved in. For example, you can make it possible for medical professionals to provide remote services or virtually connect all departments of the automotive industry for better productivity.
10.

Phone.com – Best for health services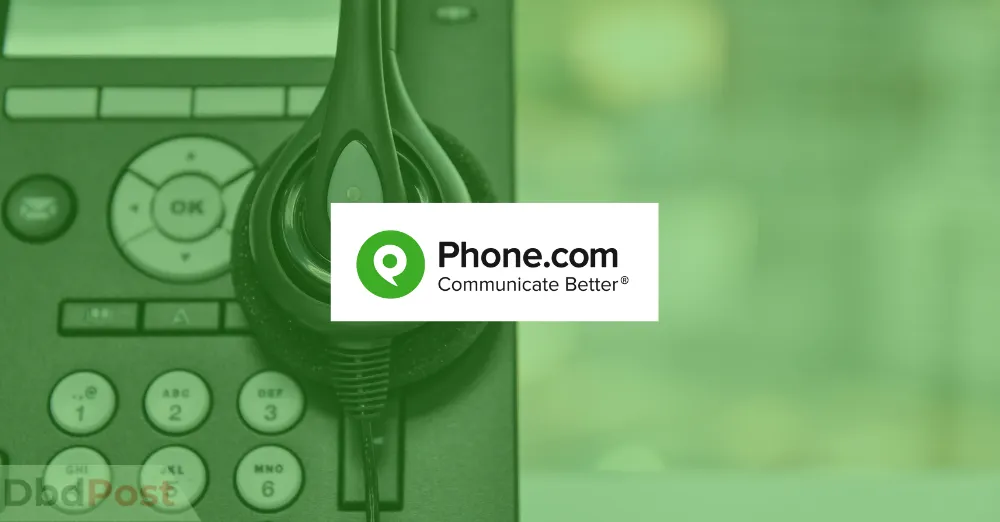 Key features of Phone.com
30-day money-back guarantees: Phone.com comes with a money-back guarantee period of 30 days. This ensures that you can cancel anytime and get a refund if you aren't satisfied.
HIPAA compliant: HIPAA compliance means that Phone.com will protect healthcare information and user data with utmost care. This means Phone.com is excellent for doctors and health workers alike.
What pros and cons do we find about Phone.com?
Pros
Affordable pricing
30-day money-back and discount on high volume purchase
Customizable plans
HIPAA compliance
Cons
Limited calls in the basic plan
Is Phone.com right for you?
Phone.com can come in use for many kinds of businesses. Healthcare services will find it to be the most useful, thanks to its HIPAA compliance.
If you are operating on a small, then its basic plan is an ideal solution for you. The pricing is affordable, and the features are customizable according to your business needs. You can also take advantage of the discount on high-volume purchases if you're part of a big organization.
11.

Freshdesk – Best for help desks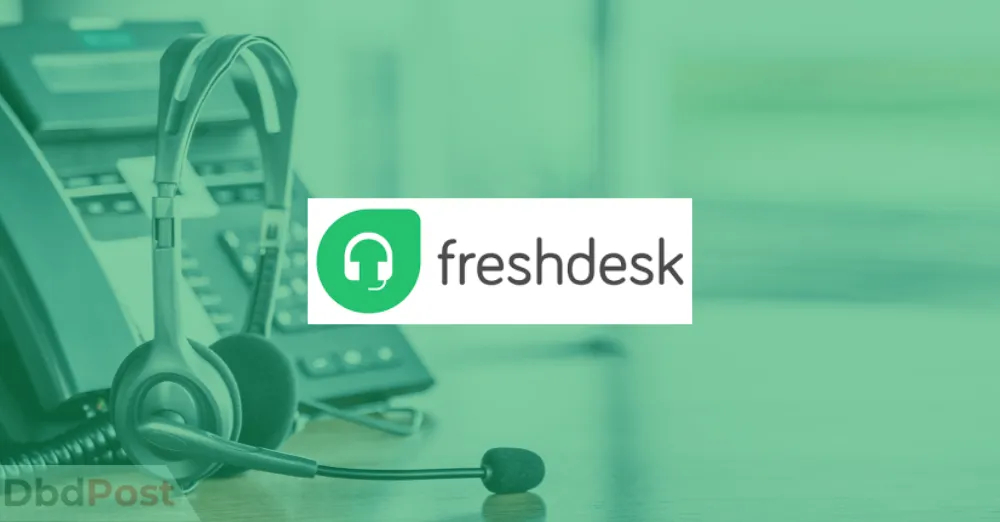 If you manage a help desk or customer support team, then Freshdesk is definitely worth considering. This cloud-based VoIP provider offers a wide range of features to help you streamline your communication, such as an email bot, secure SSL, and call maintenance features.
One of the best things about Freshdesk is it's very affordable, with pricing plans starting at just $15/month.
Key features of Freshdesk
Limited free version: Freshdesk comes with a limited free version. The free version also has ticket dispatch, ticket trend report, team collaboration, and more essential features.
Assist bots: A unique feature of Freshdesk is that it has an assistant bot. Up to 5000 bot sessions can be held monthly to help customers quickly by using automation tools.
What pros and cons do we find about Freshdesk?
Pros
Free version available
Email bot
Time & event triggered automation
Automatic suggestion of solutions to customers
Cons
Internal communication could be better
Is Freshdesk right for you?
If you manage a help desk or customer service team, Freshdesk is definitely worth considering. It's a VoIP system that makes it easy to handle customer calls. It comes with an automated system that can suggest solutions to customers based on their inquiries.
This can be a huge time-saver for your team, and it's one of the things that sets Freshdesk apart from other similar solutions. In addition, Freshdesk integrates well with other popular business software and isn't difficult to learn. So the transition will be pretty seamless.
Overall, Freshdesk is a great option for businesses that need to manage a lot of customer calls on a daily basis.
12.

OpenPhone – Best for Startups
Looking for a good affordable communication solution is essential for any startup that relies heavily on communication. There are a lot of VoIPs out there but finding one that won't take you over your budget limit can be very tiring.
OpenPhone is a great choice if you're looking for a VoIP service for your new company. Let's see why.
Key features of OpenPhone
Set business hours: Never let your work hamper your personal life. You can mute your calls during non-working hours or set up an away message. You can also schedule calls, so you never forget to make that important call.
Affordable cost: For startups, the cost is a big deciding factor when it comes to choosing the right VoIP. OpenPhone offers one of the most affordable rates in the market, starting at just $10/month.
What pros and cons do we find about OpenPhone?
Pros
Affordable starting price
Free trial available
Straightforward and easy user interface
Cons
No call transfer in the cheapest plan
No international free calls
Is OpenPhone right for you?
Do you own a startup and have a limited budget for communication? Then you should consider the OpenPhone service. With its simple and straightforward user interface, it is very easy to use for new VoIP users.
You might want the enterprise plan if you're looking for a more sophisticated VoIP with all the bells and whistles. However, call monitoring and group calls are not yet added.
13.

PhoneBurner – best VoIP for outbound calls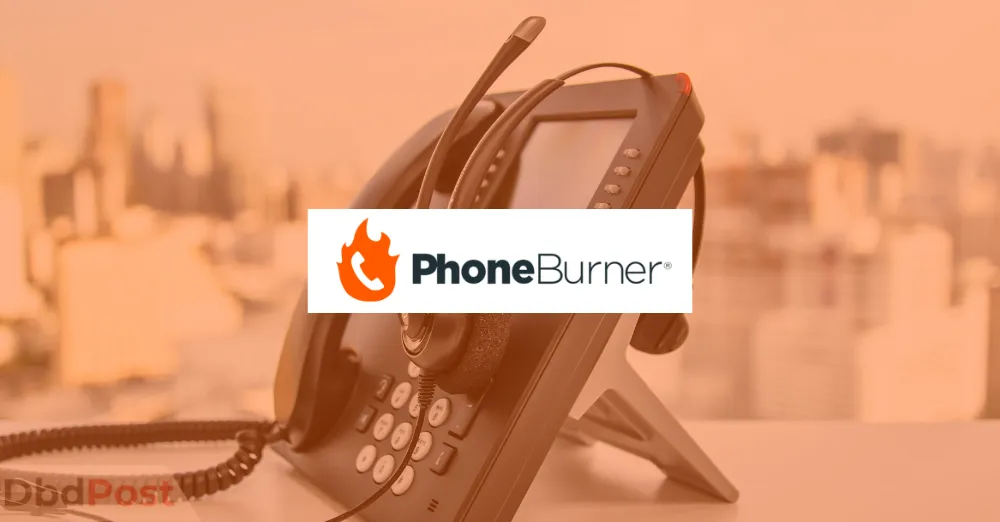 PhoneBurner will allow you to save time on your outbound calling campaigns with its easy-to-use yet powerful call center in the cloud. With PhoneBurner, you can make and receive calls using any phone while the system tracks, records, and logs all your interactions.
Key features of PhoneBurner
Customizable dialer buttons: All VoIP services have a few standard buttons on the dialer screen like redialing, muting, or changing audio settings. However, PhoneBurner's dialer buttons are completely customizable. For example, if you frequently use a particular feature, you can create a button for it on the main screen.
Free trial: The plans of PhoneBurner are quite expensive. However, keeping that in mind, it offers a free trial period with essential features accessible. You can see if it will fulfill your needs before you buy one of its plans.
What pros and cons do we find about PhoneBurner?
Pros
No extra calling charges
Unlimited call recording storage
Free trial available
Ability to send pre-recorded voicemails
Interactive dialing system
Cons
Very expensive
Call forwarding and custom voicemail are only available in the most expensive plan
Is Phoneburner right for you?
A startup trying to increase its customer base quickly can take advantage of PhoneBurner. It allows you to make the most of your time by maximizing the number of calls you can make daily. However, another VoIP may be more appropriate if you are still in the early stages or aren't making many calls.
PhoneBurner is excellent for making outbound calls. Call centers and salesmen can benefit greatly from this VoIP software.
Ultimately, the best way to determine whether PhoneBurner is right for you is to try it out for free using its free trial and see how it fits with your workflow.
14.

Bitrix24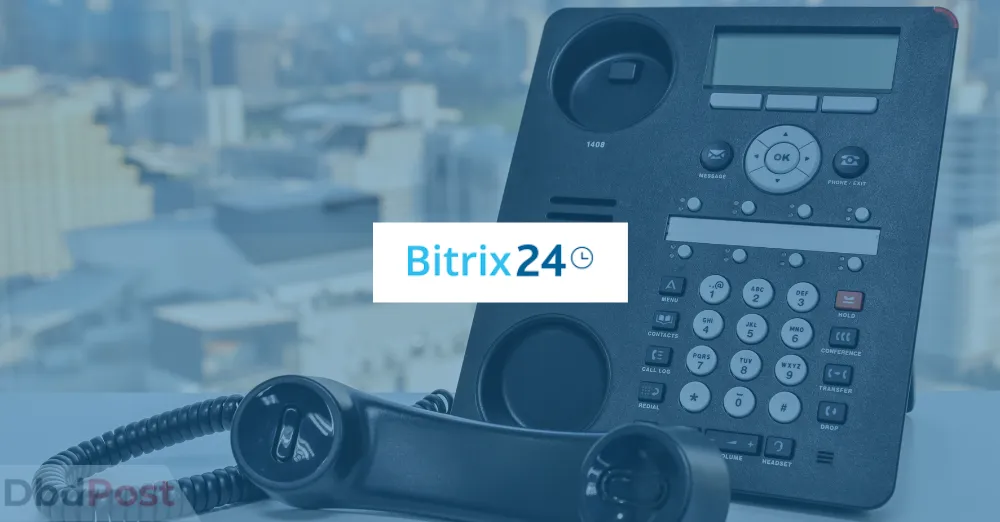 Bitrix24 is a complete workstation solution with features you will surely use in your office time. There are several plans giving you full flexibility in budget utilization on VoIP.
Bitrix is equipped with task management, CRM, collaboration, HR tools, and so on. Let's look at more things it offers.
Key features of Bitrix24
Free plan: Bitrix24's free plan includes up to 12 users, 5GB storage, CRM, project management, document management, and many other features.
Unlimited users: Bitrix24 has no limit to the number of users you can add to your account. You only need to pay for the features you use per user.
What pros and cons do we find about Bitrix24?
Pros
Free version available
HD video calls are available in all plans
Automatic daily reporting
Cons
Customer support isn't great in the free plan
Is Bitrix24 right for you?
Bitrix24 has a solution for all businesses, regardless of their size. It also has plans for all budgets, starting from absolutely free to over $150 per user per month.
Considering the unlimited number of users it allows, Bitrix24 is great for huge businesses with multiple departments or branches. However, smaller businesses will find it useful, too, since it offers free service and a starting price of $39.
15.

SIP.US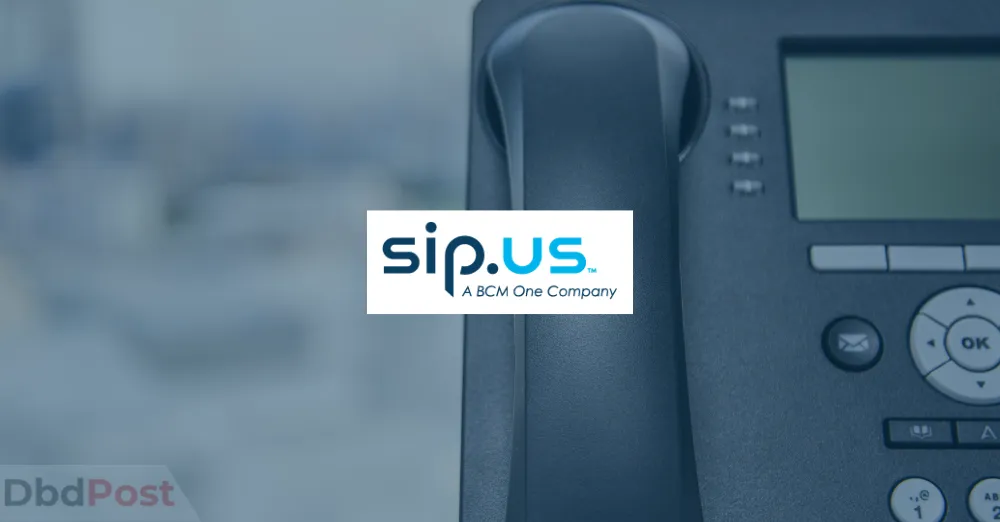 SIP.US is one of the business VoIP providers whose goal is to digitize the way you communicate. For that, they have attractive features at reasonable prices and a short free trial to test it out.
Key features of Sip.us
Free 60 minutes: Before you commit to buying their services, you can try it out for an hour's call. This will give you a feel for the quality of their service, and you'll know whether it is worth purchasing.
Low-cost messaging: You can send messages for prices as low as $0.01 per message. You can choose a $99.95 plan for sending 10,000 messages, which is a good mass texting service.
What pros and cons do we find about SIP.US?
Pros
MS Teams integration
Telemarketing ability
Free trial without credit card info
Cons
The voice quality of international calls may reduce
Is SIP.US right for you?
If you are still unsure whether you should stick to traditional phone service or switch to VoIP, you can test out its free plan. If you like it, there is an affordable option to choose from.
Institutions that need to send thousands of messages frequently will find this service to be useful. You can text people at rates of just $0.01 per message.
16.

Google Voice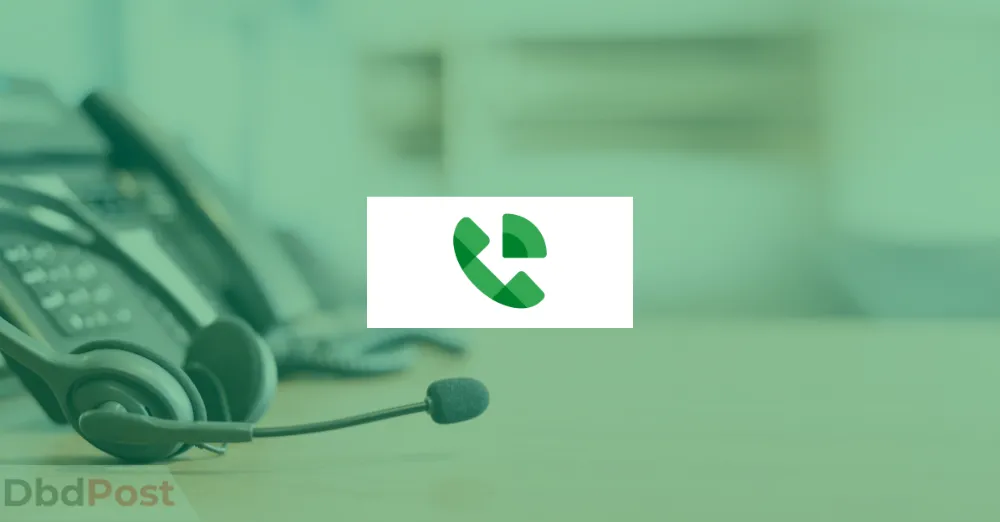 Google Voice is one of the most popular business VoIP providers out there. Google has always been a big player in the technological field. It is no surprise that it is also one of the best VoIP service providers in the market.
Key features of Google Voice
Easy to set up and use: Google Voice is probably the easiest VoIP to set up and operate. If you face a problem, you can find the solution very easily by using a quick google search. After all, it is Google's VoIP.
Free calls to the USA from anywhere: Using Google Voice, you can speak to anyone in the US with zero charges. You can also call Canada for free if you're in the USA.
What pros and cons do we find about Google Voice
Pros
Affordable
Simple interface
Easy to find solutions to any issue
Unlimited text and calls
Unlimited storage in enterprise solution
Free calls to the USA from everywhere
Cons
Is Google Voice right for you?
Google Voice has plans for business starters with 30 GB of cloud storage for $6 per user per month. If that is enough for you, you can choose it. But remember, there are no toll-free numbers available, so choose another VoIP if that is something you need.
The maximum duration of a meeting is 24 hours. This is enough for every communication you need to do. The meeting can also be recorded and stored on google drive.
See also: Check our comprehensive review on Google Voice via our Dbd guide – What is Google Voice? How Does it Work?
17.

Dialpad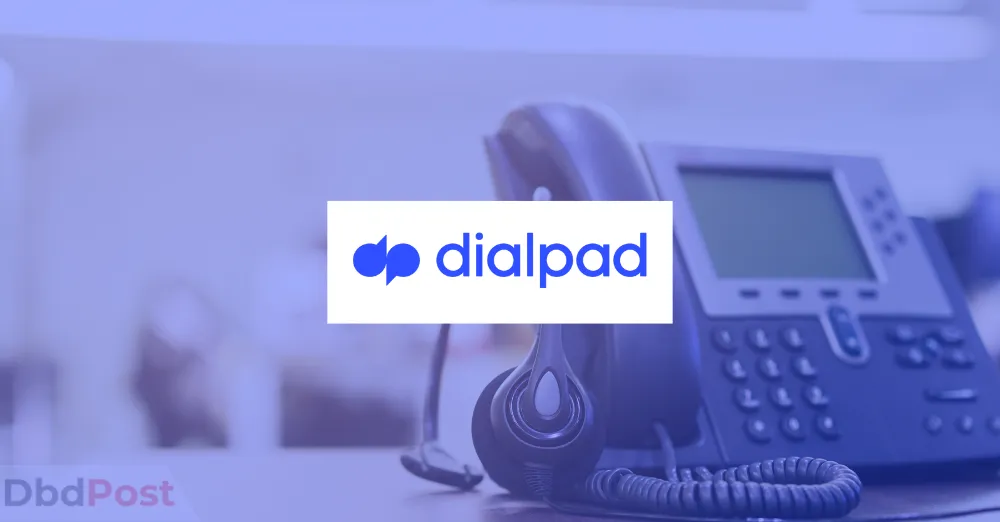 Dialpad's VoIP service is powered by artificial intelligence, making it one of the most advanced solutions on the market. The system is designed to provide unlimited calls and messaging, as well as various features that can assist users in their communication at work.
For example, the AI-assisted Dialer can help to identify and correct mistakes in phone numbers. Meanwhile, the Call blocker can help to reduce unwanted calls and spam.
Key features of Dialpad
AI-driven VoIP service: Dialpad is powered by artificial intelligence to provide users with an advanced solution. This helps businessmen boost sales with AI-driven software and productivity with AI assistance.
Unlimited group messages, SMS, MMS: Dialpad provides users unlimited calling and group messaging so they can stay connected with work colleagues at all times.
What pros and cons do we find about Dialpad?
Pros
Affordable starting prices
AI-powered VoIP
Free trial of 14 days
Auto spam detection feature
Cons
Extensions are available only in the most expensive plan
Is Dialpad right for you?
Dialpad is perfect for those who want an AI assistant in their job. The starting price is very affordable and gives all the needed basic features.
You will also get the benefits of AI-driven sales with Dialpad. In addition, the AI-powered system is constantly learning and evolving, meaning that it can provide an ever-improving service for its users.
18.

Mitel – Best for internal communications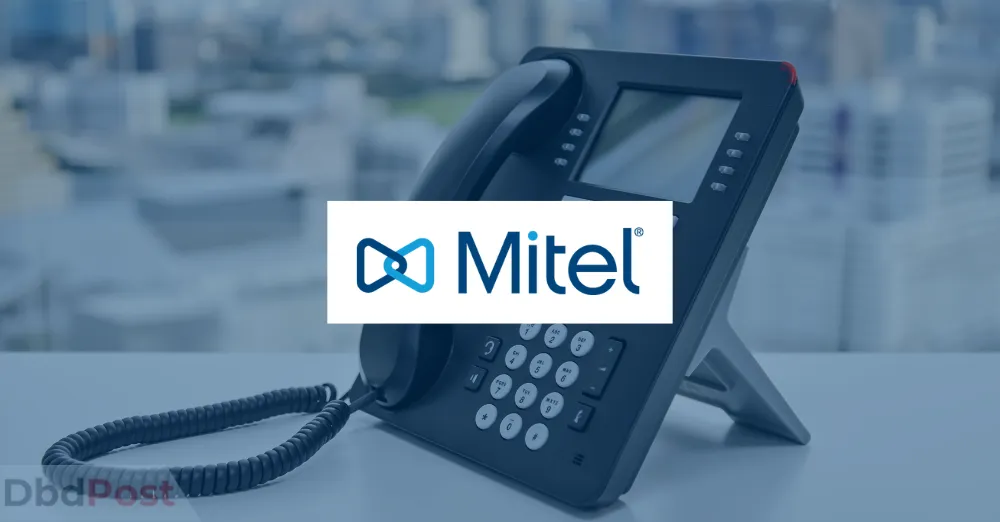 Mitel is a VoIP service that is best optimized for internal communications. It's a great solution for companies with remote employees or multiple locations. Mitel's features include HD audio and video conferencing, instant messaging, and always-on call recording.
Key features of Mitel
Internal communication: The communication between teams or people within your organization will become much more efficient with Mitel. It supports 100 participants in its video conferencing, so you can organize large team meetings.
Remote worker's usability: Mitel is a great solution for companies with remote employees. It offers features like video and HD audio conferencing, which makes it easy to stay in touch and collaborate.
What pros and cons do we find about Mitel?
Pros
Great internal communication tools
HD voice quality
Cons
Voice transcription and call recording are only available in more expensive options
Is Mitel right for you?
Mitel offers a VoIP solution that is ideal for businesses that need to communicate with people within their organization. The system provides amazing quality for both audio and video conferences, making it easy to stay in touch with employees, clients, and partners.
In addition, the system is very easy to use, and users can get a quote on pricing from the official Mitel website. Mitel is a great option for businesses needing reliable communication solutions.
19.

Weave – Best for niche businesses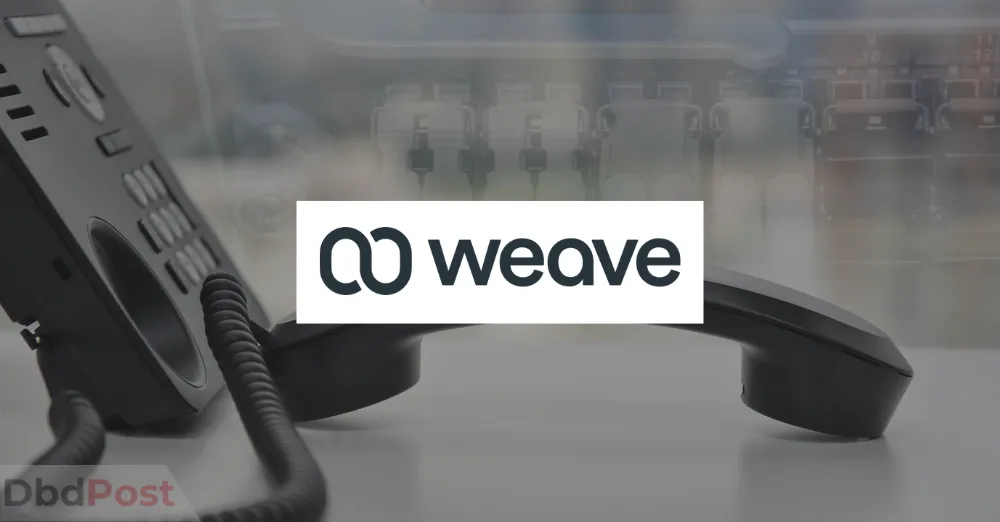 Weave will provide a specific optimized solution after contacting them. This is great for customer support teams of unique, niche businesses since other VoIPs may not be so flexible.
Key features of Weave
HIPAA compliance: Weave will protect the privacy of its client's data, as it has HIPAA compliance. Privacy is an important thing in today's digitally evolving world.
Weave digital forms: Weave has a unique feature that other VoIPs lack. You can create custom digital forms for many uses. They can be used for storing data without leaving the app.
What pros and cons do we find about Weave?
Pros
Optimization for specific industries
HIPAA compliance to protect patients' data
Cons
Customer support could be better
Is Weave right for you?
Weave is HIPAA compliant. This means that if you are in the healthcare industry and need to comply with strict privacy regulations, Weave is a good option for you.
They also offer a variety of features that can be helpful for other businesses of all sizes. However, customer support needs some improvement.
If you are looking for a VoIP provider with great customer support, you may want to consider something else. Otherwise, Weave isn't a bad choice at all.
20.

3CX VoIP – Unbeatable pricing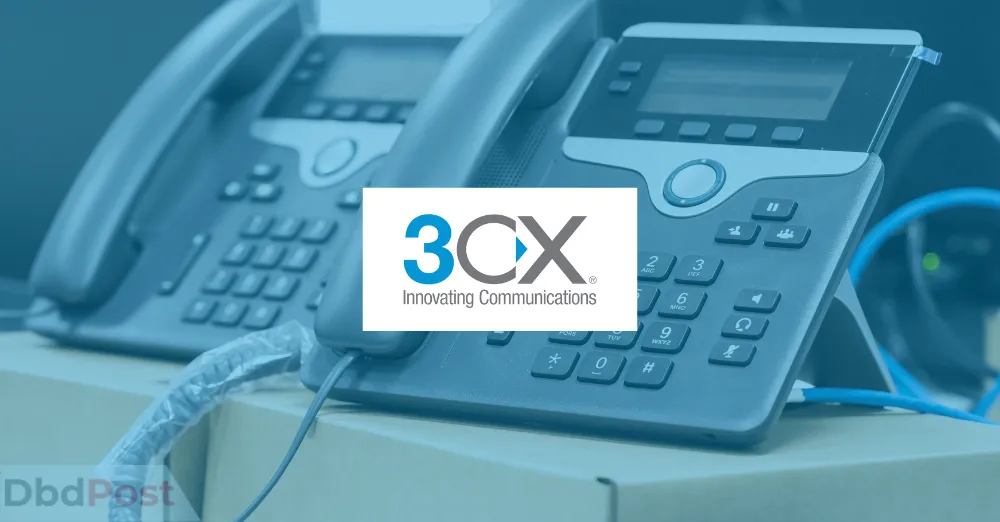 3CX is an application built to make the remote working experience easier. You cannot always be inside a single office, and being in a remote location may hamper your communication with clients as well as coworkers.
3CX is a complete VoIP solution with a large number of features.
Key features of 3CX
CRM integration: You can seamlessly integrate many major CRM software and applications with 3CX. This lets you keep track of your customer interactions easily.
Free standard plan for starters: Up to 10 users can use the standard plan without paying for a subscription. There are limits, of course, but it doesn't take away the most basic VOOIP functions that you'll need.
What pros and cons do we find about 3CX?
Pros
Seamless integrations
Free plan available
Call logging and auto attendant on the free plan
Call center friendly
Cons
Confusing pricing details
Is 3CX right for you?
If budget isn't an issue, go for 3CX. There isn't much to lose here. Its only major downside is the higher per-user cost compared to other VoIPs.
Running a call center requires a VoIP with robust features, and 3CX offers just that. If you are looking for a VoIP with enterprise-level features, 3CX is a good choice. However, 3CX may not be your best option if you are on a tight budget.
What is VoIP?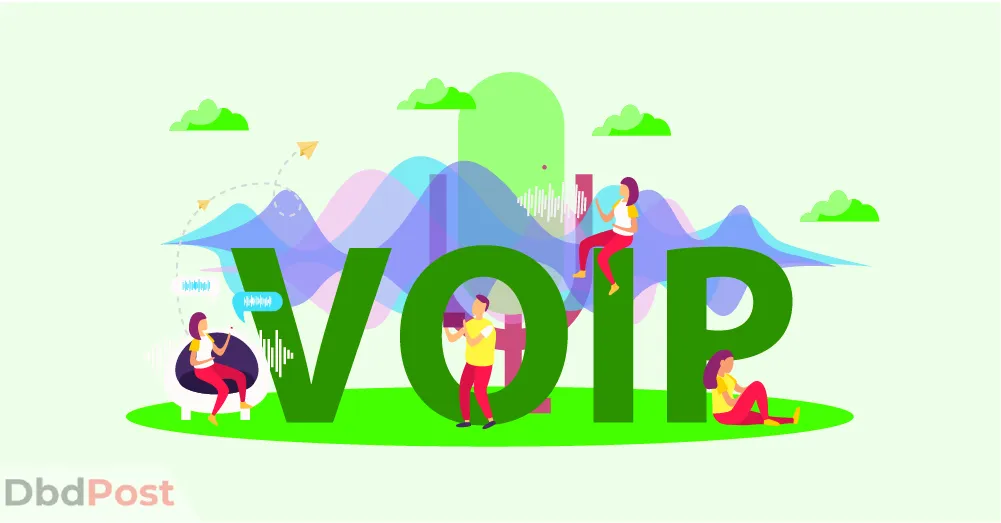 VoIP, or Voice over Internet Protocol, is a digital phone service that uses the internet instead of traditional phone lines. VoIP services send your voice through the internet using data packets. That is similar to how email and other types of data are transmitted.
VoIP services are often much less expensive than traditional phone services. Moreover, many VoIP providers offer unlimited calling plans for a flat monthly fee. In addition, VoIP services often come with features like call recording and caller ID blocking that may not be available with all traditional phone services.
VoIP service is generally charged on a per-user basis. So you must pay for the number of users that you have. VoIP services can be used with any internet connection, making them a great choice for small businesses that want to save money on their phone bill.
VoIP services are gaining popularity as more individuals use the internet for daily communication. VoIP services are becoming increasingly popular among both home and business consumers.
How does VoIP work?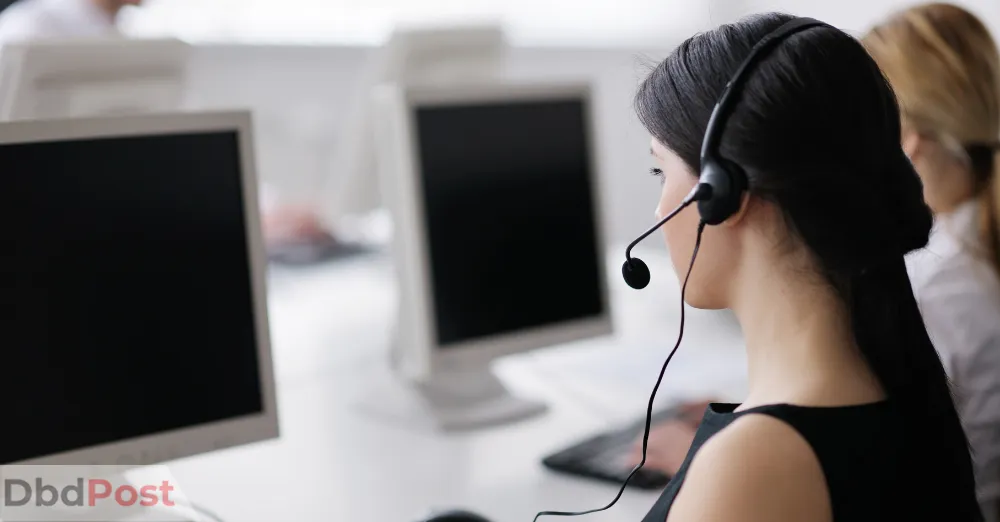 VoIP, or Voice over Internet Protocol, is a type of telecommunication that allows users to make and receive voice calls over the internet.
Instead of utilizing a standard phone line, VoIP transmits your voice as a digital signal over the internet. For receivers, this digital data is then converted back into your audio/voice. The voice can be heard through their speaker, headset, or another device.
VoIP also uses similar methods to utilize more features, such as video and text messaging. So the basic process of VoIP goes like this – input voice, convert it into a digital signal, transfer it to the receiver's location using the internet, and then convert it back to audio.
What should you look for in a VoIP provider?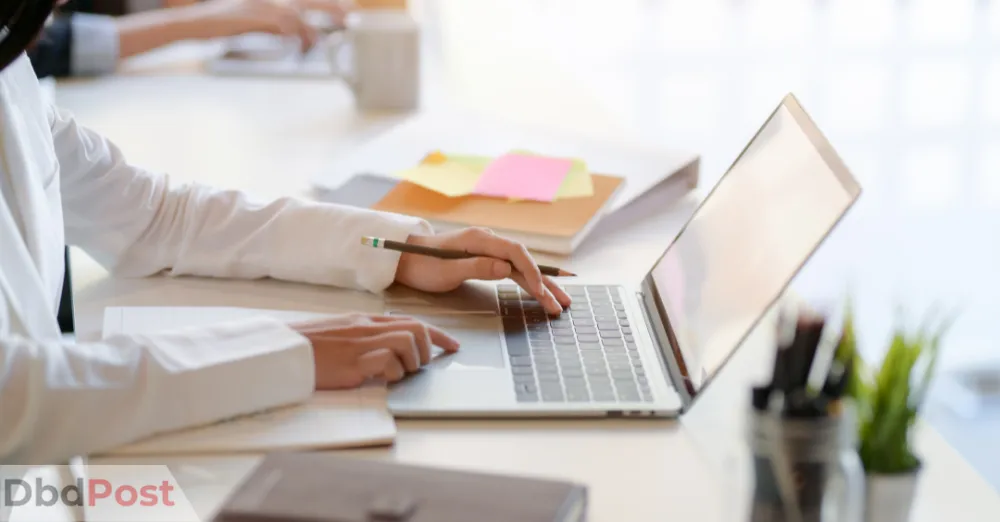 VoIP services are typically much cheaper than traditional phone services. They offer a variety of features that can be helpful for all kinds of businesses. When you're looking for a VoIP provider, you should keep a few things in mind.
First, VoIP services are typically charged on a per-user basis. So you'll need to determine the best VoIP by considering the cost of users you'll need to sign up for the service.
Second, VoIP usually includes unlimited calling. You'll want to ensure that the provider you choose offers this feature.
VoIP services with call recording, conferencing, voicemail, etc., are essential. So you'll want to ensure that the provider you choose also offers these features.
By keeping these things in mind, you can choose the right VoIP provider for your business.
Benefits of VoIP for business
VoIP comes with a laundry list of benefits for businesses. Multiple benefits can be enjoyed by businesses that make the switch from a traditional phone system to VoIP.
Here are some major benefits of VoIP:
Conference calls
Conference calls are an important part of doing business. They are a chance for managers to connect with their employees or for businesses to connect with their clients. With VoIP, conference calls are easier to set up and more reliable than ever.
Cost-effective communication
VoIPs offer many features that can save businesses money. For example, with VoIP, you can have your calls forwarded to any device, so you never have to miss a call.
Call recording and monitoring
VoIP allows you to record and monitor calls. This is useful for quality assurance or training purposes.
Call routing
Call routing allows you to route calls to different departments or employees based on certain criteria. This can save time and improve customer service.
Remote access
With VoIP, you can take your office phone with you wherever you go. You can make and receive calls on your VoIP phone with an internet connection.
Voicemail
You can have your voicemails sent to your email. You can check them out at your convenience.
Flexibility
VoIP gives you the ability to work from anywhere. You can make and receive calls from your VoIP phone with an internet connection. This is perfect for businesses with employees who work remotely or frequently travel.
Research methodology
Deciding on the best Voice Over IP (VoIP) service for businesses is daunting. With so many providers and features to choose from, it was important to evaluate properly before deciding.
We have prepared this unbiased list for you, and we're sure it will give you an overview of the different options available. We have narrowed our choices by comparing the blend of pricing, features, and more to find the best VoIP solution for your business.
The process of researching and comparing VoIP providers took a long time, but it was well worth it in the end. We ranked these VoIPs based on the following criteria:
Features: The most important factor in our evaluation was the features offered by each provider.
Usability: We considered how easy it is to set up and use each VoIP service.
Customer support: We contacted customer support for each VoIP service to test their knowledge and helpfulness.
User reviews: Reviews from users were also taken into account. This is an important metric in knowing the real-world usefulness.
Price: We compared the pricing of each VoIP service and how it scales with the number of users and offered features.
Considering these factors, we communicated with the most active members of the subreddit – /r/VoIP/. We remained active in this subreddit even before this research article was outlined. So we are confident that our knowledge was sufficient to understand the ranking of these 20 VoIPs.
To understand the trends of VoIPs and what we need to consider while ranking them, we also read quite a few research papers. Here are some of them:
We have also been guided by Magical Media Studio's IT expert Adam Levin on what to look for in a secure VoIP system. He has extensive knowledge in this field, and his ideas have greatly contributed to this article.
We reached out to several VoIP users who were willing to respond to us. They gave us their thoughts on how their VoIP services served them every day and whether they kept their promises.
In addition, we were in touch with all VoIP services here. The official representatives of these services answered any of the unanswered queries, so we are confident in our accuracy.
FAQs on VoIP service providers
Final thoughts
There are many VoIP providers out there, and each one has its own unique set of features. However, all VoIP providers share one common goal: to provide a cheaper, more flexible alternative to traditional phone service.
VoIP is perfect for businesses that need to save money on their phone bills and for individuals who want more control over their calling plans. VoIP is also more accessible than traditional phone service, as it can be used from anywhere with an Internet connection.
When choosing the best VoIP providers for yourself, be sure to choose one that best meets your needs.