Errors and omissions insurance is a type of coverage insurance for errors in work by professionals. It protects against lawsuits arising from mistakes or negligence of professional advice.
Usually, the errors and omissions insurance cost ranges between $500 and $1000 per employee annually in the United States.The cost of this kind of professional liability coverage can be different depending on many things, like what kind of business it is and how much risk there is.
In this Dbd guide, we will discuss the general errors and omissions insurance pricing, as well as some factors that can influence its price. Additionally, we will also discuss how these costs can be reduced.
What is errors and omissions insurance?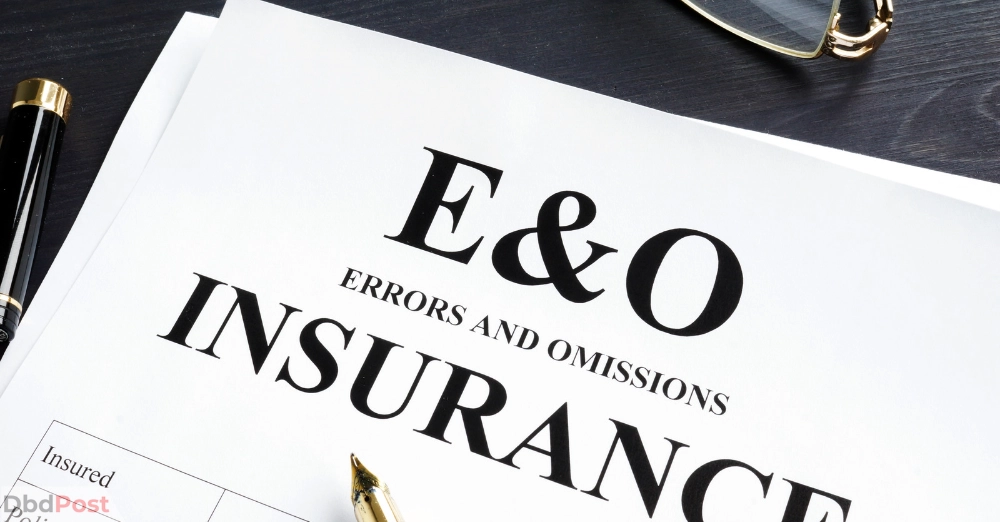 Errors and omissions insurance helps protect businesses if they make a mistake or someone does something wrong while working.
This insurance pays for any losses that happen because of these mistakes. It protects the business owner, their employees, and other people who use the business's services.
Different small businesses have different risks, so the insurance policies are written to protect them. Even if there is no actual problem, legal fees and other costs can still cost the business money.
Similarly, errors and omissions insurance also helps cover court costs and attorney fees, up to a certain limit.
The insurance has a retroactive date that is important. This date ensures that if something happened a long time ago that caused someone to lose money, the insurance will cover it back to that date.
Businesses that need errors and omissions insurance
Several kinds of businesses should consider getting errors and omissions in business insurance policies. These include:
Lawyers
Accountants financial advisors
Insurance brokers or insurance agents agents
Real estate agents and brokers
IT consultants
Healthcare professionals
Risks that E&O insurance covers
The E&O insurance usually has the following risk coverage options: [1]New York State, "Analysis, https://www.dfs.ny.gov/insurance/ogco2001/rg108031.htm" [2]Oregon, "Errors and omission coverage, https://www.oregon.gov/das/Risk/Pages/InsclausesProfErrorOmis.aspx"
Professional negligence: This covers you in the event of a mistake or a negligent act that causes harm to someone else. Professional liability claims can come under this part.
Fidelity insurance: This covers you for losses caused by dishonest or criminal acts of your employees. This can also be called legal malpractice insurance.
Theft by company employees: This covers you if one of your employees steals money or other stuff related to the company. This will utilize the worker's compensation insurance.
Contract breaching: This covers you if a contract signed between you and a client is breached.
Additionally, these errors and omissions make insurance providers cover the legal defense costs for small business owners.
Factors affecting the cost of E&O insurance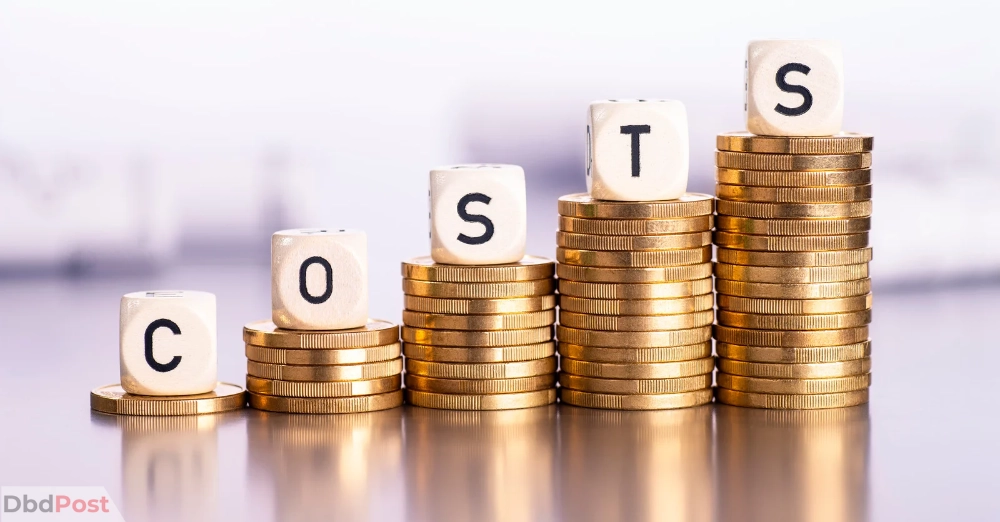 The cost of malpractice insurance depends on various factors. Insurance companies offer errors and omission insurance based on the following factors:
Business size and type: If a business is large, it will have more employees, which means they need more errors and omissions coverage. This leads to higher insurance costs.
Claims history: If a business has made claims before, the cost of their insurance will be higher.
Type of services provided: Different small businesses require different levels of errors and omissions coverage. Businesses that need more coverage will pay higher premiums.
Location: Insurance costs vary based on where a business is located.
Coverage needed: Different levels of coverage will have different costs.
The size and type of business, claims history, type of services provided, location, and coverage needed are all factors that affect the cost of malpractice insurance.
How is E&O insurance cost calculated?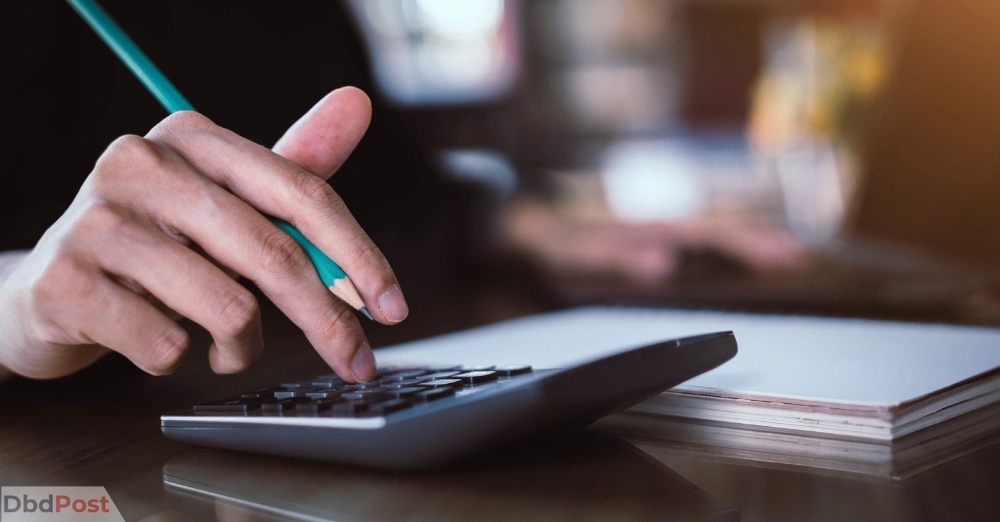 Insurance companies decide how much insurance will cost based on certain factors. These factors include the type and size of your business, number of employees, location, and any risks that come with the job.
The companies use this information to figure out how risky your business is, and then tell you how much money you need to pay for insurance.
When setting insurance rates, companies also consider the type of business, experience of the business owner and workers, and if any dangerous activities happen at work.
When you shop for insurance, it's important to get quotes from different companies to get the best coverage at the lowest price.
You should also review your current policy regularly to make sure you have the right coverage for your business.
Ways to reduce E&O insurance cost
E&O insurance can cost a lot, but you can lower the cost in several ways. Here are some tips:
Shop around for the best prices and coverage.
Increase your deductible to pay less each month.
Teach your employees how to manage risks to avoid mistakes.
Increase your coverage limits to reduce premiums.
Join a risk retention group to reduce costs.
Look for discounts offered by insurance companies.
To find a good policy for your business, search carefully and budget wisely. With the right coverage, you can protect your business from any risks and continue to run smoothly.
Related Stories
---
How is the cost of errors and omissions insurance calculated?
The cost of errors and omissions insurance is calculated based on factors such as size and type of business, claims history, services provided, location, and the level of coverage needed.
What factors affect the cost of errors and omissions insurance?
The factors that affect the cost of errors and omissions insurance are size and other business insurance, type of business, claims history, type of services provided, location, and level of coverage needed.
Can I negotiate the cost of errors and omissions insurance with my insurance provider?
Yes, you can talk to your insurance provider about this liability insurance cost. Look at different prices and coverage levels.
You can even ask insurance company for a higher deductible or give your employees training on risk management.
Are there any discounts available for errors and omissions insurance?
Yes, insurance companies often offer discounts for various reasons, so it is worth looking into. You can also look into bundling multiple policies to save money on overall costs. 
What happens if I can't afford errors and omissions insurance?
You need to look at your budget if you don't have enough money for errors and omissions insurance.
Make sure you get the right coverage for your business. Don't buy cheaper coverage if it won't give you enough protection.
In conclusion, errors and omissions insurance cost is an important policy for any business. It can help your general liability insurance protect your business from mistakes, errors, and negligence.
Make sure to shop around and compare prices, coverage levels, and discounts.


Mark Beck is an experienced financial advisor with an MBA from the Samuel Curtis Johnson Graduate School of Management at Cornell University. He specializes in tax, investing, creating a healthy budget, strategizing debt pay-off, developing a retirement roadmap, and creating personalized investing plans. Mark is committed to helping his clients secure their financial futures by providing personalized retirement planning advice.