LLC stands for Limited Liability Company, which is a popular form of business organization. LLCs are very common in the United States and other countries because they offer many benefits to business owners.
LLC is a hybrid business entity that combines the flexibility and tax benefits of a partnership with the liability protection of a corporation. The average LLC filing fee in the United States is $132, ranging from $35 to $500, depending on your state.
This guide will provide an overview on how much does it cost to start an LLC, including filing fees and other LLC startup costs. This information is relevant for entrepreneurs who want to minimize their initial investment while maximizing their legal protection and tax benefits.
What is an LLC and why should you start one?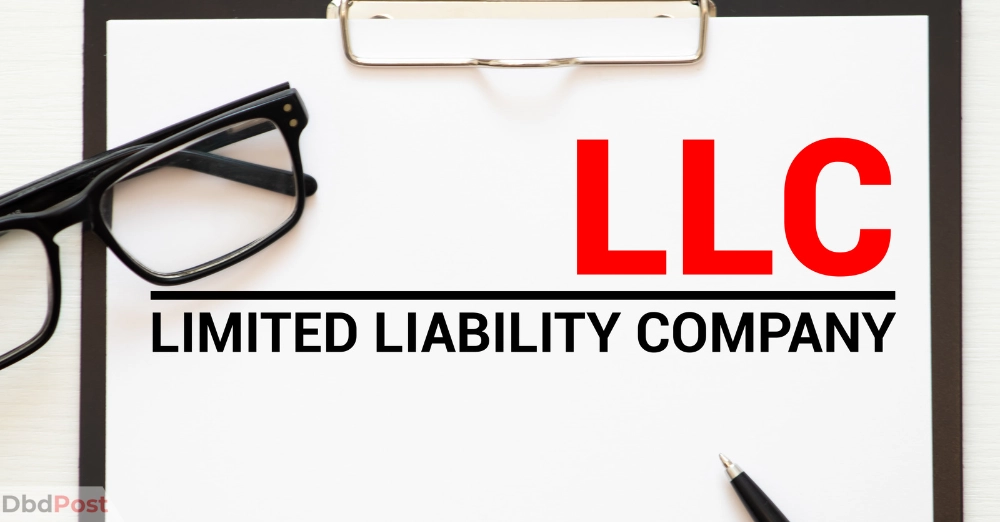 An LLC is a legal business structure created by an organizer who doesn't necessarily have to be a company member. The LLC is separate from its members and provides them with limited liability protection, safeguarding their assets.
The members are the company's owners and typically handle its operations unless the Articles of Organization state otherwise. If the Articles specify management by managers, the managers will be responsible for running the company.
Starting an LLC offers various benefits for entrepreneurs and small business owners, including:
Limited liability protection: By forming an LLC, your assets are shielded from business debts or legal claims.
Flexible management structure: LLCs allow you to choose whether to manage the business yourself or hire someone else to handle it on your behalf.
Pass-through taxation: LLCs are pass-through entities, meaning the business is not taxed. Instead, profits and losses are passed through to individual members, who report them on their tax returns.
Simplified formalities: LLCs have fewer formal requirements compared to corporations. For instance, there are no mandatory annual meetings or complex record-keeping obligations.
Cost to start an LLC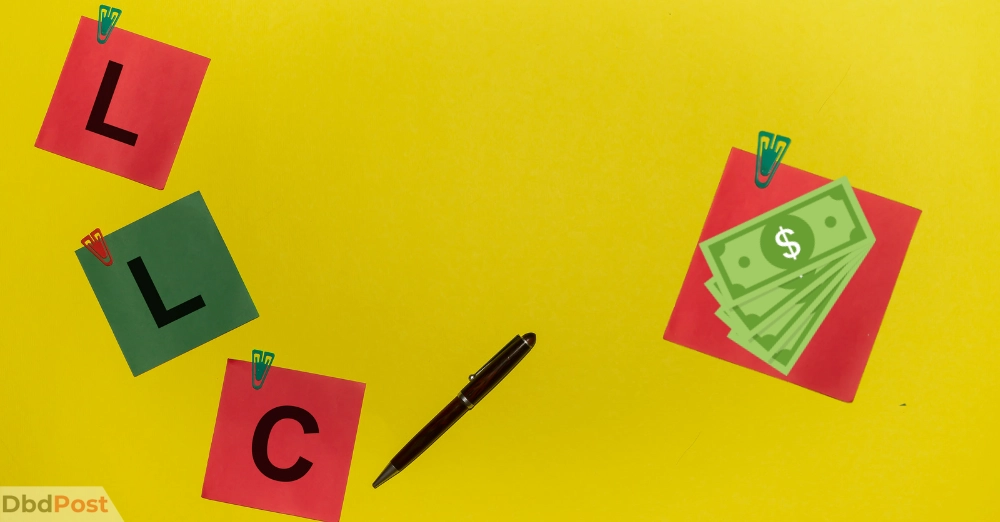 Starting an LLC incurs costs that vary depending on the state where you establish your business.
The expenses of forming an LLC include state filing fees, registered agent fees, and attorney fees. Let's break down the costs involved in starting an LLC:
State filing fees
Each state has its own fees for LLC formation, which typically range from $35 to $500.
These fees are payable when you submit the Articles of Organization to the Secretary of State in your state. [1]IRS, "Limited Liability Company (LLC), … Continue reading
Registered agent fees
A registered agent is an individual or entity designated by an LLC to receive important legal and tax documents on behalf of the company. This includes notifications of lawsuits, tax notices, and government correspondence.
The cost of registered agent services varies from $150 to $300 per year, depending on whether you opt for additional services provided by the registered agent.
Attorney fees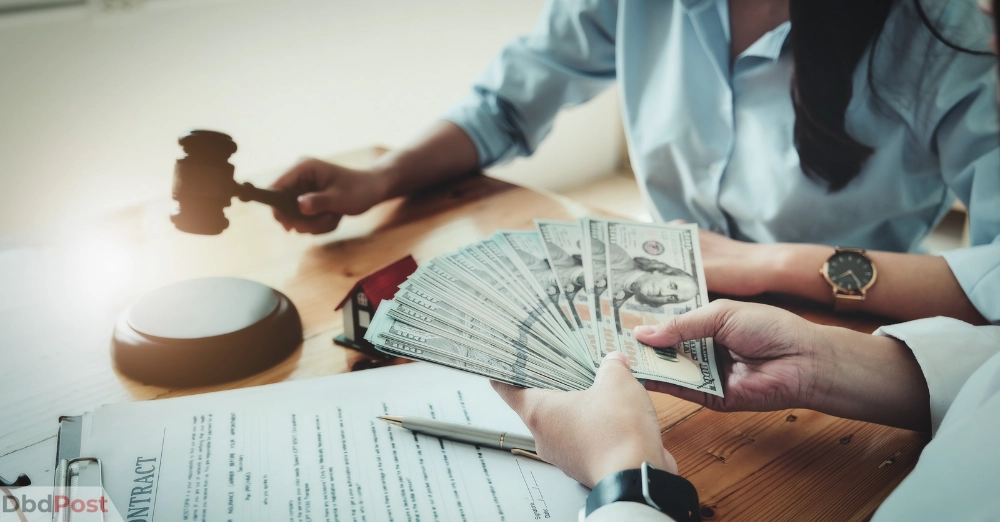 Engaging an attorney for LLC formation offers several benefits. They provide legal advice and guidance throughout the process and assist with preparing legal documents and handling complex legal matters, such as drafting an operating agreement or resolving disputes.
The cost of hiring an attorney for an LLC formation varies based on factors such as location and the complexity of the formation process. On average, hiring an attorney for LLC formation services costs $425.
Additional costs to consider
There are other costs associated with forming an LLC that you should be prepared to cover, such as:
Business name reservation
Publication fees
Trade name, DBA, or fictitious name
Business permits and licenses
Yearly registration fees
Cost-saving tips for starting an LLC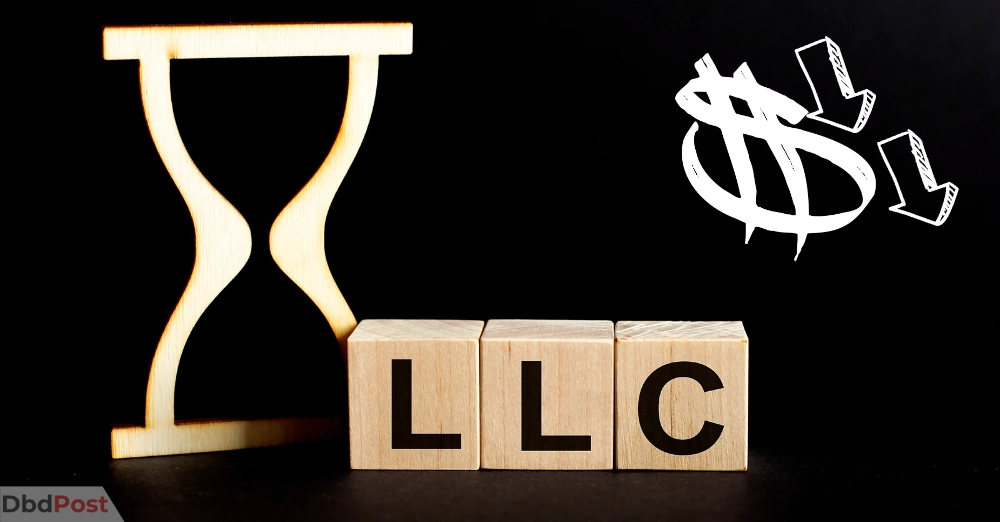 Starting an LLC offers various advantages, such as liability protection and tax savings. However, the expenses associated with establishing and maintaining an LLC can accumulate rapidly.
Here are some tips to help entrepreneurs reduce costs when starting an LLC.
Select a state with lower filing fees
The expenses for initiating an LLC differ from state to state. Some states have higher costs than others. Research different states to identify the one with the lowest fees for starting an LLC and the most beneficial regulations for your business.
Wyoming, Nevada, and Delaware are often known for their low fees and business-friendly rules.
Manage the formation process independently
Hiring a lawyer or a formation service to create an LLC can be costly.
You can save money on LLC startup expenses by utilizing online resources provided by the state government or Small Business Administration (SBA).
Utilize free or low-cost resources
There are numerous resources available to assist you in starting a business. The SBA is a free resource that offers valuable guidance.
Additionally, there are software programs available that can help you manage your finances effectively, reducing the expenses associated with starting an LLC.
Related Stories
---
FAQs
Do the costs of forming an LLC vary by state?
Yes, the cost to start a limited liability company varies by state. This is because of the various state filing fees that must be paid when forming an LLC. 
Be sure to check your state's specific requirements and associated LLC startup costs associated before proceeding with formation.
What are the ongoing fees associated with running an LLC?
The ongoing costs of running an LLC include registered agent fees, business licenses, and permit fees. 
Other than that, publication fees, name registration fees, annual filing or reporting fees, and business license renewal fees are also associated with LLC.
Can I form an LLC on my own, or do I need to hire an attorney?
You do not have to hire an attorney to form an LLC, as it is not legally required. Register the business entity on your state's secretary of state website and with the Internal Revenue Services (IRS).
How long does it take to form an LLC?
Setting up an LLC in each state takes different amounts of time. It usually takes from one week to 10 days. But in some states, you may get approval for your LLC in only three days.
Starting an LLC is a cost-effective way to protect your assets. Follow the steps outlined in this article, and understand how much does it cost to start an LLC.
By researching and planning, you can save money on filing fees. With a proper understanding of the cost of starting a limited liability company, you will have a successful LLC up and running quickly.


Mark Beck is an experienced financial advisor with an MBA from the Samuel Curtis Johnson Graduate School of Management at Cornell University. He specializes in tax, investing, creating a healthy budget, strategizing debt pay-off, developing a retirement roadmap, and creating personalized investing plans. Mark is committed to helping his clients secure their financial futures by providing personalized retirement planning advice.