Portugal has become an increasingly popular destination for those seeking to immigrate to Europe. Its beautiful weather, stunning coastline, rich history, and vibrant culture have made it attractive.
Having a good idea of immigration laws before moving to Portugal can be time-saving. Work visas, Student visas, and Family reunification visas are some of the popular types of visas.
In this Dbd guide, we will provide an overview of of how to immigrate to Portugal, the requirements and steps involved in immigration. We will also look into immigrating to Portugal, including visas, residency permits, and more. 
Types of visas for immigrating to Portugal
Portugal offers various types of visas for individuals who want to immigrate to the country. Each visa comes with a set of immigration rules and application procedures.
Visa types include work visas, student visas, family reunification visas, and more. Understanding the eligibility, documents, fees, and processing times is vital for successful immigration.
The following sections will explore the most sought visas in detail. [1]Vistos, "Types of visa, https://vistos.mne.gov.pt/en/national-visas/general-information/type-of-visa"
1.

Portugal work visa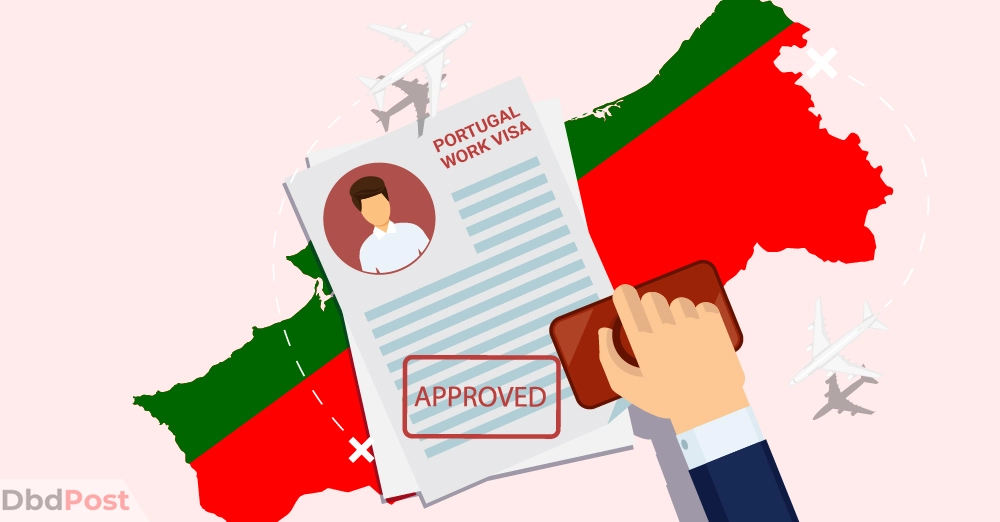 Portugal offers several types of work visas for individuals seeking employment in the country. These include visas for workers with a residence permit, visas for workers without a residence permit, and more.
Each visa type has its own specific requirements and eligibility criteria. This section will explore the different work visas available in Portugal and the steps required to obtain them.
Eligibility
The eligibility for a work visa in Portugal varies depending on the type of visa being applied for. Applicants must get a Portuguese employer job offer or be self-employed. [2]SEF, "Documents required, https://imigrante.sef.pt/en/solicitar/trabalhar/art88-2/#:~:text=Passport%20or%20any,to%20the%20law."
Additionally, applicants must not have a criminal record and must have financial support proof.
Documents required
Here is the list of documents required for this visa type:
Job offer (Employment contract) from a Portuguese legal employer.
Passport or valid travel document.
Valid residence visa (if applicable).
Proof of regular entry (if you're a foreigner).
Criminal certificate.
Proof of financial support and accommodation.
Registration with the tax authority.
Application fees & processing time
The application fees for work visas in Portugal may vary depending on the type of visa and the applicant's country of origin. You can expect to pay up to an 80 Euros application fee.
Moreover, the processing time for work visa applications can vary depending on the visa type and the Embassy's workload.
Generally, it can take 120 days to receive a decision on the application.
2.

Student visas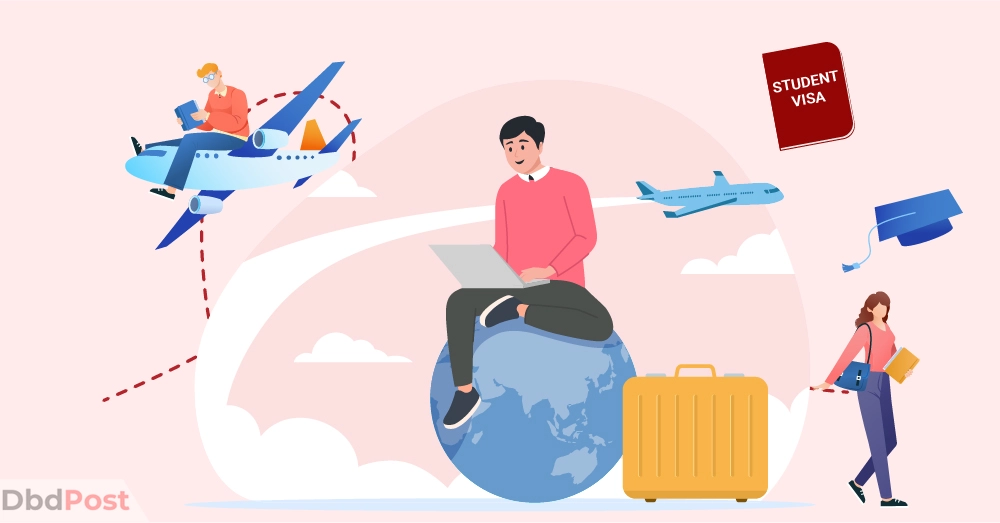 You must apply for a student visa in Portugal if your course is over 90 days and you are not EU/EAA national.
The student visa allows foreign nationals to enter Portugal to study. The visa is typically valid for the course of study and may also allow additional time for language proficiency or internships.
Eligibility criteria
Applicants must meet specific eligibility criteria to obtain a student visa for Portugal.
You must be accepted or admitted to an accredited educational institution in Portugal.
Additionally, you should have enough financial resources to cover your expenses.
Documents required
Applicants must submit the following documents when applying for a student visa:
A valid passport
Two passport-size photos
Proof of admission to an accredited educational institution in Portugal
Proof of funds
Valid health insurance coverage
A clean criminal record certificate
A completed visa application form
Proof of accommodation and travel itinerary
Application fees & processing time
The application fee for a student visa is 80 euros. Applicants must pay this fee when submitting their application.
Moreover, the processing time for a student visa application can vary depending on the Portuguese consulate.
Generally, it takes between 15 and 90 days to process a student visa application.
3.

Family reunification visas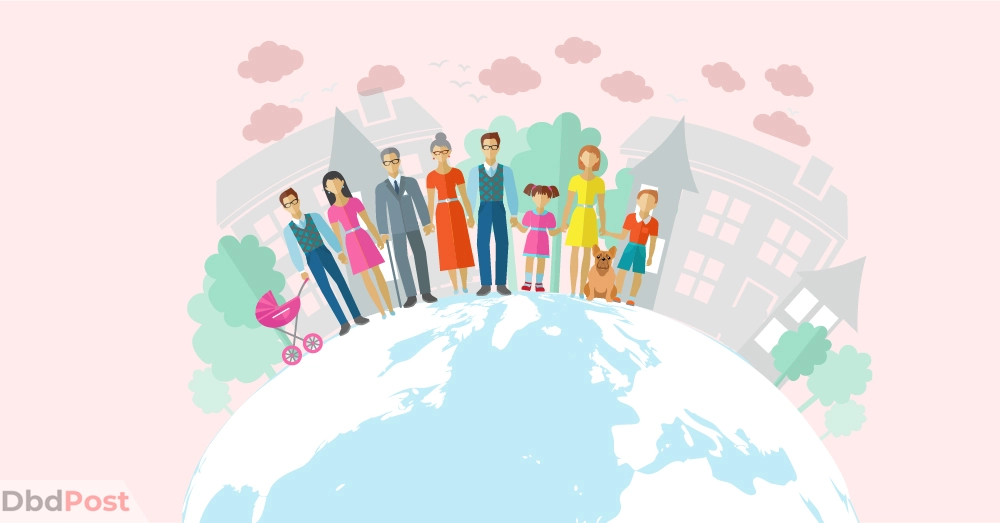 Family reunification visas in Portugal are designed for individuals wishing to bring family members.
You must apply at the Immigration and Borders Service (SEF) once qualified for family reunification.
Eligibility criteria
Now, let's look into eligibility for applying for the family reunification visa.
Document proof certifying the entitlement to Family Reunification. Or, you have a European Union Blue Card or long-term resident status.
The family member must be a legal spouse, biological or adopted child, or dependent adult relative of the applicant.
Supporting documents proving the family links.
You must have sufficient financial means to support the family member.
Documents required
Below we have the list of documents needed for a family reunification visa:
Proof of your legal residency in Portugal
Marriage certificate (if applying for a spouse)
Birth or adoption certificate (if applying for a child)
Proof of financial means to support the family member
Identification documents, along with photos
Documents to be translated to Portuguese (if applicable)
Application fees
There is no application fee for family reunification if the primary applicant has a residency permit. [3]Portugal government, "Fees, https://vistos.mne.gov.pt/en/national-visas/general-information/family-reunification#fees:~:text=Only%20the%20spouse,family%20reunification%20clauses."
Processing time
The processing time for a family reunification visa is around 45 days.
However, this may vary depending on the individual case and will automatically be valid if it takes more than 6 months.
4.

Portugal Golden visa program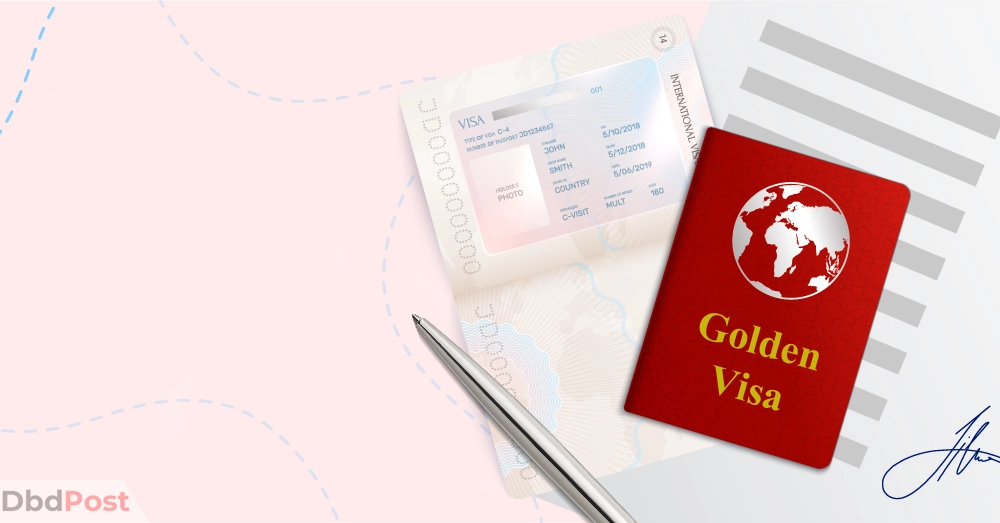 The Golden visa program in Portugal offers a temporary residency permit to third-country nationals. However, in exchange, you need to invest in one of the sectors of the country.
The program was introduced on 8 October 2012 and provides visa waivers for entering Portugal. However, to maintain the visa, you must live in Portugal for seven or more days in the first year and 14+ days in the following years.
Golden Visa holders and family members can live and work in Portugal and apply for a permanent residence permit.
However, Portuguese citizenship holders and EU and EEE nationals are not eligible for the Golden Visa program.
Requirements for obtaining an ARI / Golden visa
Third-country citizens, individuals, or businesspeople with investments can apply for this visa. Also, you must set up a company offering positions in Portugal or another EU member state.
By satisfying one of the options below, you are qualified for a Golden visa:
You must have a capital transfer equal to or above 1.5 million Euros
Purchase of property valuing 500 thousand Euro or more.
Purchasing real estate with 30+ years of construction date in an urban area valuing 350 hundred thousand Euros.
Capital investment of 500 thousand Euros in scientific research.
Invest funds to venture capital funds of five years valuing 500 thousand Euros.
Capital transfer of 250 thousand more Euros to invest in artistic support. You can also apply by investing on the reconstruction of national heritage
Or, invest 500 thousand Euros in the commercial sector with head office in Portugal with five permanent job offering.
Application process for Golden visa
You must submit your application online from the SEF (Serviços de Estrangeiros e Fronteiras) website. In the golden visa form, you need to enter the following details:
Personal info (Full name, Email, nationality, etc.)
Current physical address and contact
Email of your representative (if applicable)
Investment type
Aside from the above data, the list of documents you need to submit are:
Valid passport
Passport size photos
Private health insurance proof
Criminal record certificate
ARI portals payment receipt
Proof of investment of the respective type
Application fees
The application fee is 533 Euros for the primary applicants and multiples with each family added.
Once the application is approved, you must pay 5,325 Euros per applicant. The visa renewal fee is 2,663 EUR.
Processing time
The processing time for a Golden Visa application typically takes 6 to 12 months. However, the time may vary depending on the country you're applying from and the investment time.
How to apply for a Portuguese visa?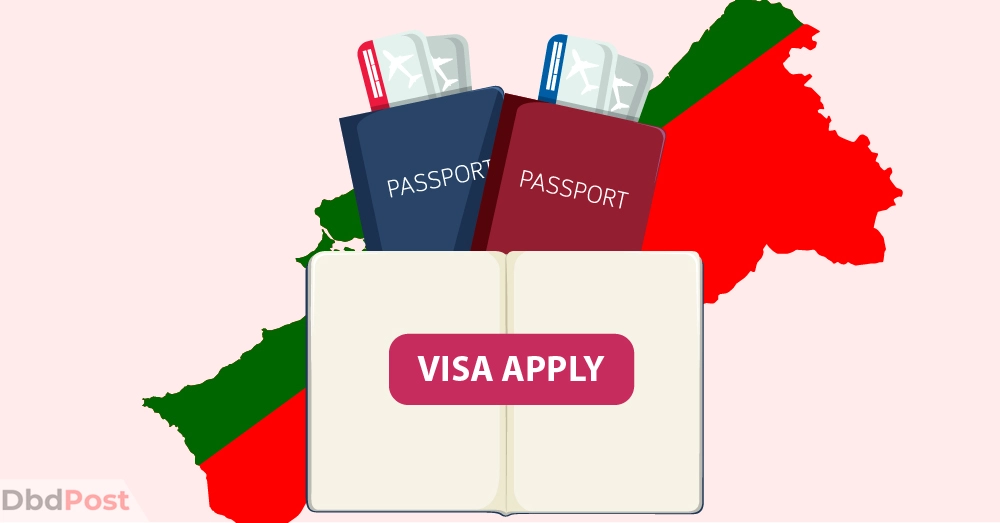 The process of applying for a Portuguese visa depends on your nationality and the purpose of your stay.
If you are a national of the EU/EEA or Switzerland, you will not need a visa to enter Portugal, but you will need your national identity card.
However, if you are a third-country citizen, you must apply for a visa to enter Portugal.
Let's look at the application process in detail.
Prepare the application
You can follow the below-given tips while preparing an application for a Portugal visa.
First, determine your visa type based on your visit's purpose and nationality.
Review the eligibility criteria for the visa you are applying for. This includes necessary documents and financial requirements.
Gather all required documents, such as a valid passport, proof of accommodation, etc.
Ensure a notarized translator translates all documents into Portuguese.
Submitting the application
After gathering all the necessary documents, submit your visa application. You can submit it online or at the nearest Portuguese embassy or consulate.
Pay the application fee at the time of submission, either in cash or by credit card.
Also, keep your visa application receipt safe; you will need it to collect your passport and visa.
Timeline for processing and additional steps
Processing time for a visa varies by embassy or consulate and the type of visa. You can expect a response within a couple of weeks to several months. Therefore, be patient and stay in touch for optimal results.
Additional processing time may be required if further documentation or a personal interview is needed.
Once a decision is made, the embassy or consulate will contact you to inform you whether your visa application has been approved or denied.
Wait for decision
To check the status of your visa application, contact the embassy or consulate where you submitted your application.
If your visa is approved, you will receive your passport with the visa attached by mail. Or, you can collect it from the embassy or consulate.
However, if your visa application is denied, you will receive a written explanation of the reasons for the denial.
Common reasons for visa denial
Despite your best efforts, visa applications can be denied for various reasons. Some of them are:
Common reasons for visa denial
Failure to meet eligibility criteria, such as insufficient funds or lack of a valid passport.
Only complete or accurate information is on the application.
Provide necessary documentation or evidence to support the application.
Prior immigration law violations or criminal records.
Tips for improving the chances of success
Double-check all information provided on the application to ensure accuracy and completeness.
Ensure that all required documents are included and meet the necessary requirements.
Address any previous immigration policy issues transparently and truthfully.
Seek legal assistance or consult with a visa specialist if you have concerns about your application.
Appealing a visa denial
Appealing a visa denial in Portugal involves submitting an appeal SEF.
Necessary documents for an appeal may include a detailed explanation. Also, you might have to submit additional evidence to support the application.
Working with legal assistance or a visa specialist to prepare a successful appeal may be beneficial.
The timeline for a decision on an appeal varies, but it may take several months or longer to receive a final decision.
Moving to Portugal: Practical tips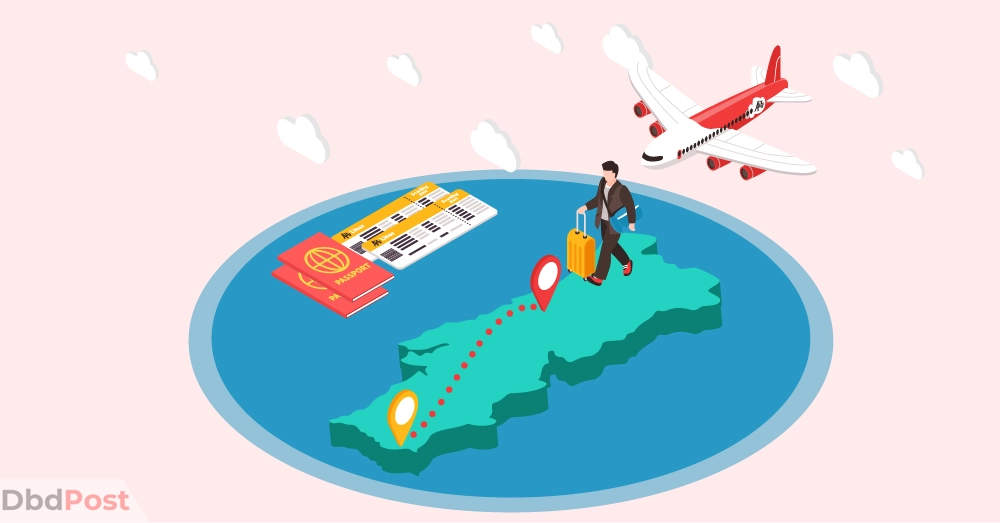 If you are planning to move to Portugal, there are many practical considerations to remember. There are many tasks to complete after your move to Portugal.
However, with careful planning and preparation, moving to Portugal can be smooth and stress-free.
Research different neighborhoods and cities to find the best fit for your lifestyle and budget. Also, learn about the Portuguese minimum wage for fair pay.
Consider renting temporary accommodation before committing to a long-term rental or property purchase.
Open a Portuguese bank account to make financial transactions easier.
Obtain health insurance to access the Portuguese healthcare system or use a private provider.
Learn Portuguese language basics to make your stay easy.
Familiarize yourself with Portuguese customs, culture, and social etiquette.
Consider joining ex-pat communities and online groups for support and advice.
Contact your home country's Portuguese embassy or consulate for further information and assistance.
Useful resources
Many valuable resources are available to help individuals planning to move to Portugal.
From online social media groups to Portuguese government portals, there are a variety of tools that can help the process smoother.
ExpaCity: An online platform that provides information on various cities in Portugal. This includes information on living costs, climate, and local attractions.
Expats Portugal: An online community of ex-pats living in Portugal where individuals can ask questions. You can also share information on topics such as housing, health care, and immigration.
Numbeo:A website that provides information on living costs in different cities worldwide.
Portugal Finance Portal:A government website that provides information on tax laws, banking, and more.
SEF: The Portuguese Immigration and Borders Service website. Here you can apply for a Portuguese residence permit and learn immigration laws and policies.
Reddit: The r/Portugal subreddit provides a forum for individuals to ask questions and answer.
Online social media groups: Many online groups on social media platforms are dedicated to expats living in Portugal. These groups can be great resources for information and networking.
Expats unions and organizations: Several organizations and unions are dedicated to supporting expats living in Portugal. These groups can provide information and resources on various topics, including employment, housing, and legal issues.
Related Stories
Check our guide to learn everything about EB-3 Visa.
Find out everything you need to know about EB-3 Visa for nurses with our guide.
Find the best EB-3 Visa lawyer with our guide- here.
---
FAQs
How long does it take to get a Portugal Golden Visa?
The length of time it takes to obtain a Golden Visa in Portugal varies depending on the applicant's specific circumstances. Generally, receiving approval for the Golden Visa takes six months to a year.
Can I work in Portugal with a residence permit?
You can work in the country with valid Portuguese residency options. However, immigration for non-EU citizen requires obtaining a work permit before starting employment.
Do I need to know Portuguese to immigrate to Portugal?
Knowing Portuguese is not a requirement for immigrating to Portugal, but it can be helpful. 
However, you must know the local language for visa applications, such as the Portuguese Language and Culture course visa.
How can I find a reputable immigration lawyer in Portugal?
To find a reputable immigration lawyer in Portugal, search online or ask for referrals from other ex-pats. Researching the lawyer's qualifications, experience, and reputation is essential.
The Portuguese Bar Association (Ordem dos Advogados) can also provide a list of registered lawyers in Portugal.
Final thoughts
In conclusion, immigrating to Portugal requires careful planning and preparation. It's essential to understand the different types of visas available with eligibility criteria.
We hope this Dbd guide on how to immigrate to Portugal has been helpful in guiding you on your journey.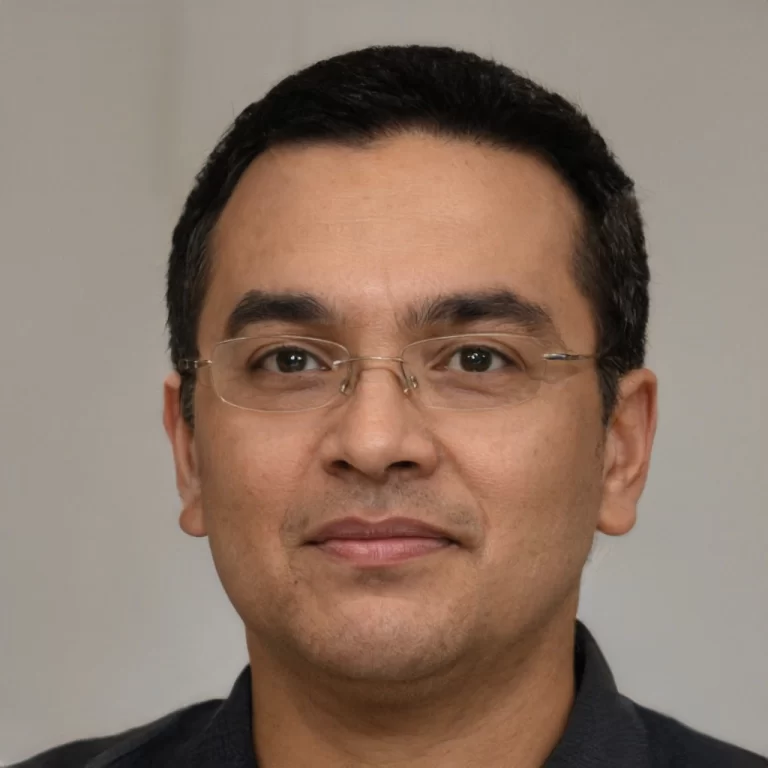 Raju Chopra is an experienced immigration attorney with a Master's degree in Law from the University of Colorado Boulder. He has worked on international immigration matters for the past ten years, helping clients navigate the often confusing world of global visa laws and regulations. Raju is passionate about offering practical legal advice and guidance to those looking for work abroad or seeking visas for travel.