Applying for a Canada work permit visa can take time and effort. But with the right information and preparation, it can be a smooth and efficient process.
Work permit in Canada has some eligibility requirements and processing times. To be eligible for a work permit, you must show proof that you plan to leave Canada when the visa expires. You need to have enough money to stay in Canada and come back. After, you must pass a clearance activity with no criminal activity.
Our comprehensive Dbd guide will provide valuable insights on the important topics such as obtaining a work permit and navigating the immigration process.
Types of Canada work permit visa
Working in Canada is an exciting opportunity. You can gain access to many job opportunities with the right work permit. There are two types of work permits: employer-specific and open. Let's look into them.
Employer-specific Canada work permit visa
A specific employer work permit allows you to work in Canada only if you meet the conditions set by the employer.
You need the employer's name, the job location, and the job duration to apply for this type of permit. You can apply for the permit and start working in Canada with these details.
Open Canada work permit visa
An open work permit lets you work for any employer in Canada and is a good option to start working there.
You may be able to get an open work permit if you graduated from a Canadian university or if you are the spouse or dependent family member of someone who is working or studying in Canada.
Eligibility for a work permit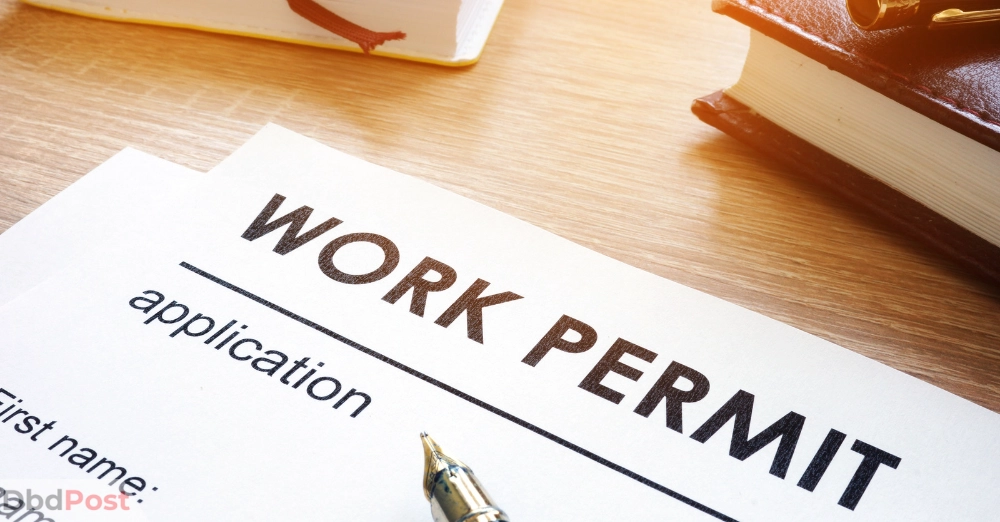 If you're planning to work in Canada, it's important to know the requirements for obtaining a valid work permit. Some of the key requirements include the following: [1]Canada Government, "Work Permit, https://www.canada.ca/en/immigration-refugees-citizenship/services/work-canada/permit/temporary/eligibility.html"
Eligibility requirements for all applicants:
You must pass a clearance activity with no criminal activity.
Health and security screenings will be conducted, and you need to pass the screening.
You must prove that you plan to leave Canada when the visa expires.
Must demonstrate financial stability to support yourself and any dependents during your stay in Canada and for your return home.
Certain job offers in the adult entertainment industry are prohibited.
May need to meet additional visa office requirements based on your country of origin.
Eligibility requirements for applicants from inside Canada:
Must possess a valid study or work permit.
Spouse, common-law partner, or parents must have a valid study or work permit.
You should hold a temporary resident permit that is valid for six months or more.
In case of Refugee, the applicant must be recognized as a convention refugee or protected person by the Immigration and Refugee Board of Canada.
Besides, if you apply outside from the Canada, check the visa office requirements for work permits. The applicants must be eligible for an electronic travel authorization or to travel without a visitor visa.
Similarly, your eligibility may be determined by other factors, such as being a refugee, trader, investor, or professional under the Canada-United States-Mexico Agreement (CUSMA).
To ensure you meet all the requirements, it's recommended to check the visa office requirements for your specific work before submitting your application.
How to apply for a Canada work permit visa
Most people can apply online, and it's quick and easy. For starters, if you are getting a new work permit, extending or making changes to an existing one. Some cases require the applicant to fill out and submit a paper form.
Most importantly, ensure your application is filled out correctly, so everything is taken care of without issues. Now let's dive into the requirements while applying for a work permit.
Step 1.

Get your documents ready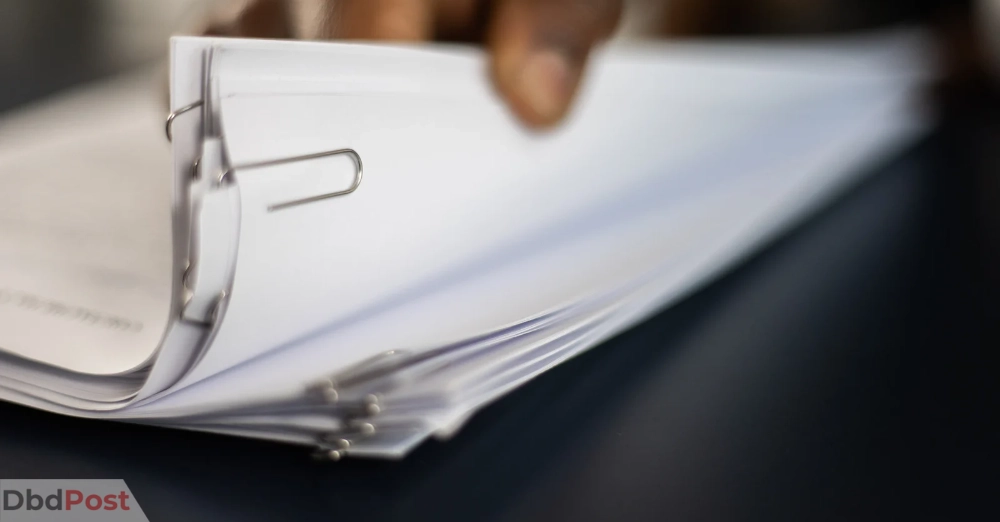 Are you ready to take the first step in applying for a Canada work permit visa? The first step is gathering all the necessary documents to ensure a smooth application process.
Let's look into the list of required documents:[2]Canada Government, "IMM5556 document checklist, https://www.canada.ca/content/dam/ircc/migration/ircc/english/pdf/kits/forms/imm5556e.pdf"
Proof of payment for the open Canada work permit visa holder fee.
Photocopies of passport pages with clear passport numbers, issue dates, full name, date of birth, Canadian government stamped pages or other marked pages.
Photocopies of identity like citizenship or birth certificates if you're entering Canada without a passport.
Current immigration copy if you have any.
Marriage certificate if you're applying with a spouse.
Unique Client Identifier (UCI) if you apply for a dependency Canada employment visa.
Copy of the Labour Market Impact Assessment (LMIA) and Employment and Social Development (ESDC) from the employer.
Offer of employment or IRCC-authorized IMM 5802 number if your employer does not have LMIA or ESDC.
Signed copy of employment contract in case of a live-in caregiver.
Québec Acceptance Certificate (CAQ) issued by Ministère d'Immigration, Diversité et Inclusion (MIDI) for applying in Quebec province.
Proof of health insurance if you participate in International Experience Canada (IEC).
For students, proof of education from the institute, photocopies of the latest transcripts of the last two semesters, trimesters, or years. However, if you're a spouse of an open work permit holder, then you require an extra set of documents mentioned below:
Copy of employment or contract of your spouse with National Occupational Classification (NOC) skill type 0, A, or B.
Work permit holder's last three pay stubs.
Photocopy of your partner's open work permit.
If you're a spouse of a full-time student in Canada, you'll have to provide evidence of the permit. You'll have to provide your spouse's enrollment letter and a copy of the study permit.
Remember that it's best not to submit original documents unless specifically requested, as Canada's high commission will not return them to you. Additionally, you should translate any documents not in French into English.
Step 2.

Prepare your applications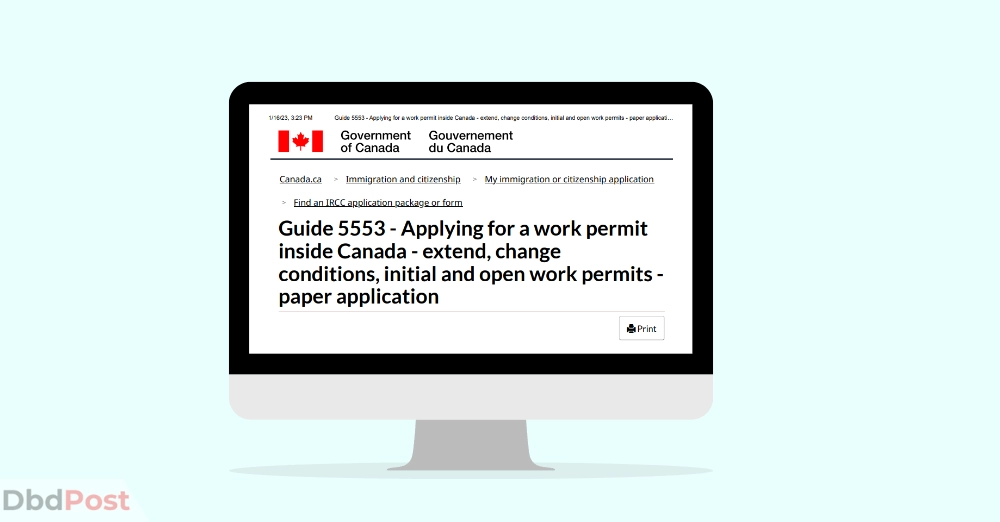 You're ready to prepare your applications now that you have all the documents. First, fill out the necessary forms in IMM556, IMM5409, and IMM5476. After you're done doing that, click the 'Validate' button.
It should take you to a new page with a barcode. Then, print the form and make sure to sign it with the date on plain white paper using a laser printer. Lastly, place the barcode at the top of the page, and you'll be good to go.
Step 3.

Pay the application fees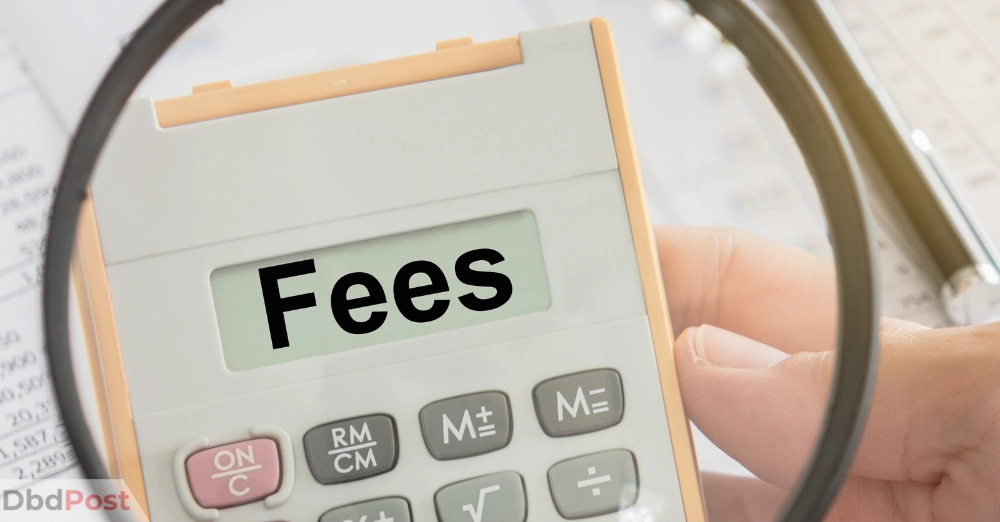 The processing fees help cover the cost of processing your application, so it is important to submit your paperwork.
You will have to pay the fee each time you apply, so if you apply multiple for multiple programs, they'll add up. Now, let's look into the Canada work permit visa fees.
Per person, you would need to pay 155 CAD for a new work permit or 355 CAD if you seek to restore your status as a worker. Out of these 355 CAD, 200 is for the restore fee, and the additional 155 CAD is for the new work permit.
However, an open work permit will only cost you 100 CAD per person during application.
Finally, there is an 85 CAD biometrics charge per person while applying. The fee is 170 CAD when two or more family members apply at the same time and place.
Step 4.

Submit the application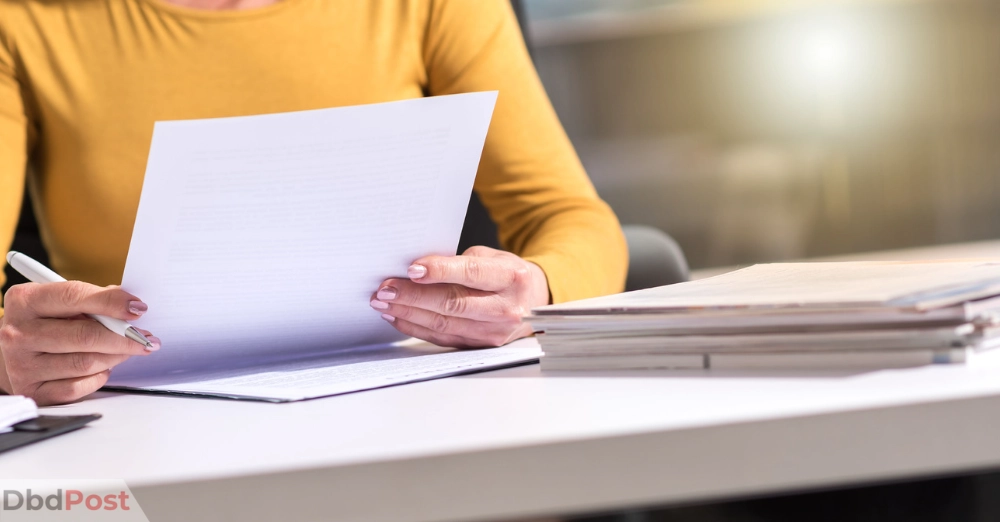 When applying for a work permit in Canada, it is essential to take the necessary time to ensure that all required documents are included in the application package and that the fee receipt is also included.
Double-check that all the documents are in order before sending the application package to the designated address.
To ensure all requirements are met, it is advisable to review the application one more time before submitting it.
Applying for a Canada work permit visa online
For individuals who may face challenges in applying for immigration through traditional methods, there are alternative options available.
One such option is the Emergency Processing web form provided by Immigration, Refugees, and Citizenship Canada (IRCC) for individuals facing emergencies such as war or crisis.
This option allows applicants to track the application progress online and access additional information or support. This alternative method can benefit those requiring other resources to complete their application through regular means during a crisis.
After you apply for a Canada work permit visa
After applying for a work permit in Canada, you must wait for approval. Following the approval, the process varies if you're in Canada or outside of the country.
Case 1. For applicants outside of Canada
Booking your biometric appointment ahead of time is important. After submitting it, officers review it to meet the work permit qualifications.
You may also go through an interview with officials from your country. You will need fingerprints and photos as biometrics if you are outside Canada.
You will receive your official work permit upon your arrival in Canada. During this process, the officers can ask for extra information or documents.
Once approved, you will receive a letter of the port of entry you need. This includes information about work, employer details, job location, and its validity.
Case 2. For applicants in Canada
The process is slightly different if you're already present in Canada. You have to book a biometric appointment once you get approval. An officer will check if you qualify for the permit and if the employer can keep and sustain you.
You might have to go for an optional medical exam which can add up to three months to Canada visa work permit processing time. To be eligible, you must be present in Canada when applying.
Also, you need 12 months of working history as a visitor before applying. After applying, fill out the IRCC web form and wait to hear from them. [3]Canada Government, "Applicants in Canada, … Continue reading
Prepare for arrival in Canada
Now that you have gotten your permit to come to Canada, it's time to prepare for your arrival.
When you arrive, a border services officer will greet you. They'll check your passport, paperwork showing permission to come into the country, a valid job offer, and proof of funds.
Being prepared will help make sure everything goes smoothly when you arrive. It's crucial to bring immunization records and proof of health insurance too.
You should also have the documents you used when applying for the permit, money, or a departure ticket.
When you start working in Canada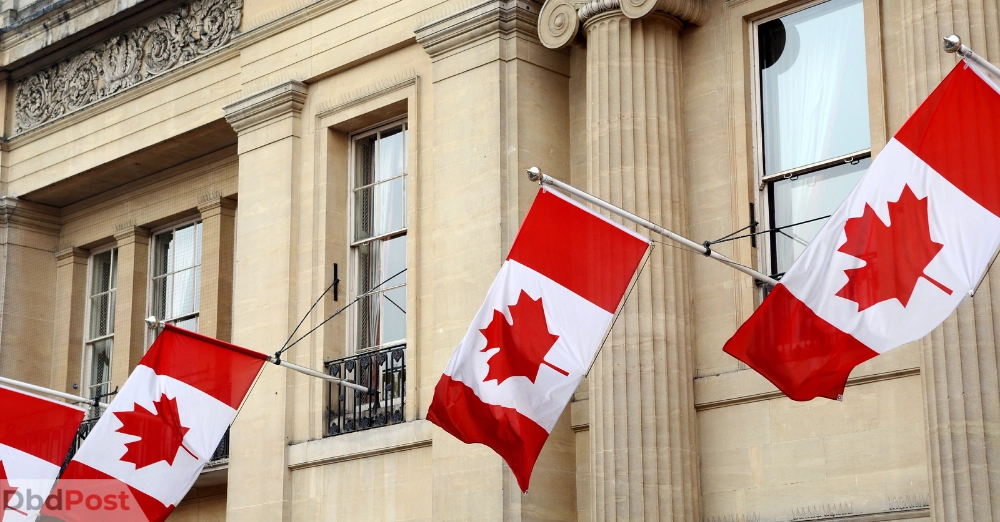 When you start working, it's important to know the conditions of your Canada work permit visa.
Make sure to read it carefully; if you're unhappy with anything, you can change and even extend your permit. Now, let's look into things to know after you start working in Canada.
Social Insurance Number (SIN)
The first thing you need to do is get a Social Insurance Number (SIN). This 9-digit number will let you access different government programs. You can apply for one at a Service Canada office near your province.
Canada's labor laws
It's also essential to understand labor laws and the rights that the Canadian government provides.
As a temporary foreign worker, these laws protect you from any misbehaving. For example, your employer must pay you for the work they ask of you and ensure your safety and comfort.
They can't take away your passport or Canada work permit visa from you. Your employer must provide an employment agreement with job details like terms and conditions, working hours, and payment.
Termination
If your employer needs to let you go, they should give you a notice before termination and pay you for that time. Each province and territory sets rules about notice of termination.
So, if your employer doesn't follow the laws, you can complain to the local employment or labor standards office.
Accommodations
If you're given room and board, your employer can cut the cost from your pay. However, the seasonal agricultural worker program offers employees a place to stay.
Health and safety
Canada also has health and safety laws for the safety of workers. You can refuse to do dangerous work until officials verify security. Also, you have the right to refuse unsafe work and workplace environments.
Medical and abuse
Always tell your supervisor if you need medical attention, as employers must give you access to a health care provider.
If you suspect your employer is not respecting your rights, then remember that you can report it to the Canadian government.
Bringing your family with you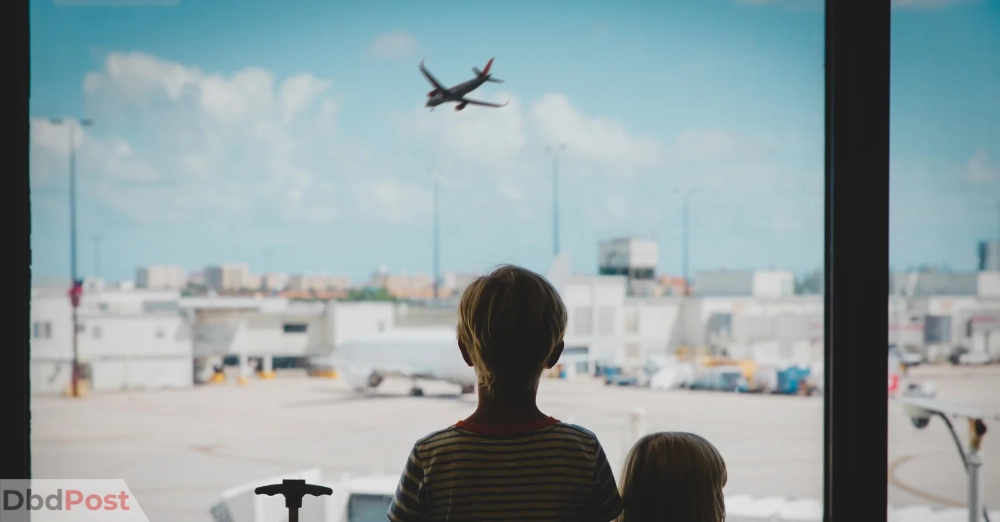 For your family to join you, they must meet several Canadian work permit requirements.
You need to have a TEER category job to pull your spouse or children to the country. Also, PR holders can bring their families if they have approved Canada job visas.
However, if your job falls into TEER 4 or 5 of the low-wage stream, you cannot bring your family members. It includes the seasonal agricultural worker program and the agricultural stream.
If your family members do not plan to work in Canada, they can still join you. They can apply for a visitor or student visa and stay with you.
They can also apply as visitors, students, or workers if you have dependent children. All these options make it easy to bring your family along on your adventure.
Related Info
FAQs
Can we convert a Canada tourist visa to a work permit?
Yes, converting a Canada visitor visa to a work permit is possible under certain circumstances. You must be present in Canada when applying with at least 12 months of working history.[4]Canada Government, "Tourist apply, … Continue reading
How long does it take to get a Canada work permit visa?
On average, getting a Canada work permit visa can take up to 30 business days (6 weeks). The processing time depends on the type of work permit, the applicant's country, the volume of applications, and more.[5]Canada Government, "Permit time, … Continue reading
How much money is required for a work permit in Canada?
The fee for a new work permit in Canada is 155 CAD. However, if you have previously held a Canadian work permit and wish to restore your status as a worker, the fee is 355 CAD. [6]Canada Government, "Fees, … Continue reading
Is a Canada work visa difficult to get?
Getting a work visa in Canada is easier than in many countries. Plus, the application process is simple, and fees are lower compared to other countries. If you want your spouse or dependent children, you can apply alongside.
Final thoughts
In conclusion, obtaining a Canada work permit visa is a multi-step process that requires specific knowledge of the requirements and application process.
Besides, it is also important to be aware of the rights and conditions of workers in Canada employment visa to ensure secure employment.
To make this process more manageable, it is recommended to utilize resources such as this Dbd guide.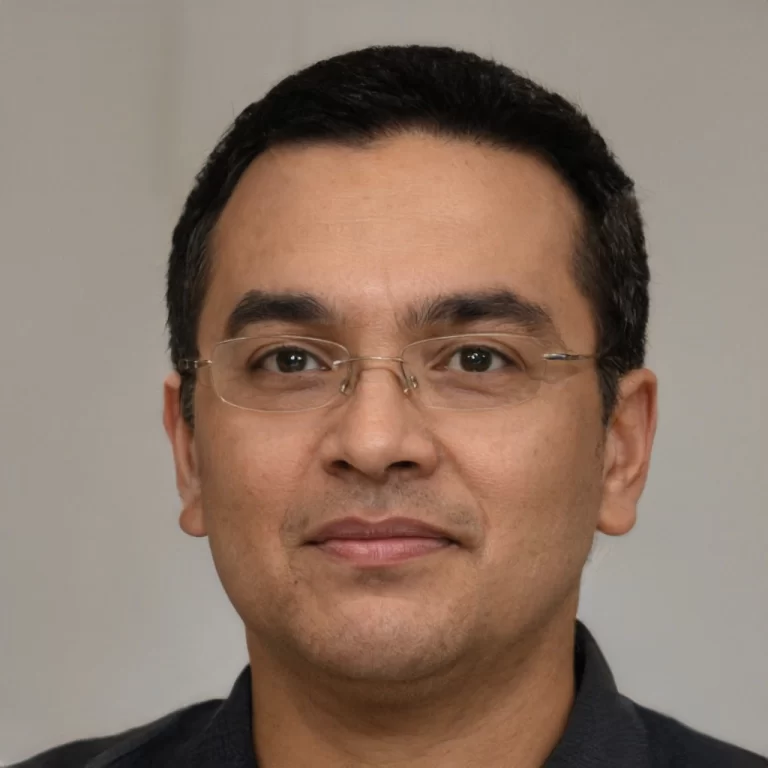 Raju Chopra is an experienced immigration attorney with a Master's degree in Law from the University of Colorado Boulder. He has worked on international immigration matters for the past ten years, helping clients navigate the often confusing world of global visa laws and regulations. Raju is passionate about offering practical legal advice and guidance to those looking for work abroad or seeking visas for travel.