The Dubai postal code is needed for sending mail, letters, parcels, or money orders in Dubai from local places or from other parts of the world.
Dubai does not have a postal code. But if you need to enter the code online to use any services, simply type 00000 or select N/A. Dubai uses Makani codes as an alternative to postal and zip codes. These codes are unique numbers assigned to each building in UAE.
In this Dbd guide, you will learn about the Dubai zip code, postal code, and Makani number. We will also provide you with a list of Dubai post office locations and tell you how to rent a PO Box for personal and business uses.
First, let's learn what the Dubai postal code is.
What is Dubai postal code?
The Dubai postal code is 00000. However, this number does not help identify an exact location because this same code is used in other emirates as well.
Dubai uses Makani numbers for mailing. Each building in Dubai has a separate Makani number which can be used to identify where a package or mail is supposed to be delivered.
Every Makani number consists of 10 digits and shows the exact location of a building's entrance. It shows the entrance within a 1-meter accuracy, which is very accurate.
What is Dubai zip code?
Dubai zip code does not exist, just like its postal code. Instead, it uses the Makani number which is unique to each building.
If you want access to some online resources that require entering your zip code, then just enter "00000" when prompted. All online portals will accept this Dubai zip code.
The main objective of using zip codes is to ensure smooth and efficient delivery. Despite not having a zip code, it is possible to receive parcels thanks to the Makani system.
Facts about Dubai zip code
Here are a few interesting things you need to know about the Dubai zip code.
Dubai does not have a zip code unique to the city. It does not have a unique postal code either.
You can enter 00000 as a zip code if websites and services ask you to enter it. But since the code is shared by all of the UAE, it does not show an accurate location.
Dubai uses the Makani number as an alternative to zip codes. It is a unique 10-digit number allotted to each building in UAE for location identification.
A Makani number is needed on envelopes or packages to send parcels to a specific location.
The local post office can help if you have issues with Makani codes.
To receive mail and delivery, residents and business owners are given the option to rent a PO Box. This can be used to receive parcels from inside and outside the UAE.
How to rent PO Box in Dubai?
Since the UAE government does not automatically assign any PO Box to residents, offices, or buildings, you have to rent your own PO Box in Dubai.
PO Boxes are a convenient and safe way to receive your mail. Emirates Post offers a variety of PO Box sizes to choose from, and you can select how long you want to rent the box.
Once your application is approved, you will be given a key to your PO Box, and your mail will be delivered there. This is a great way to expand your business and manage your personal mail delivery in the absence of Dubai postal code.
You have to follow a specific process to rent a PO Box in Dubai. See the process below: [1]Emirates Post, "Rent a P.O. Box, https://emiratespost.ae/Portal/RentPOboxServices?Servicetype=2&locale=en-us"
Step 1 – Visit the Emirates Post website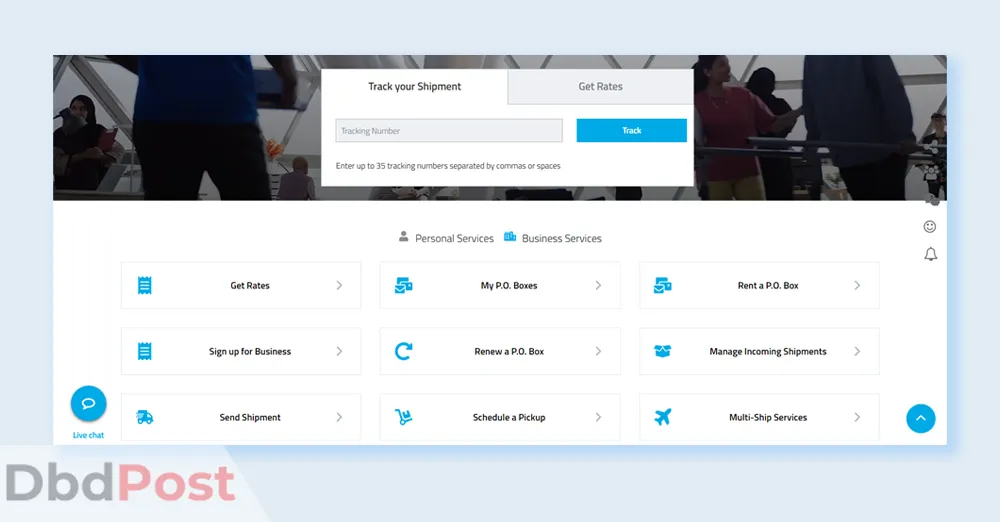 First of all, you must visit the Emirates Post website of the UAE. Click this link to visit the site: emiratespost.ae.
Step 2 – Choose the PO Box rental service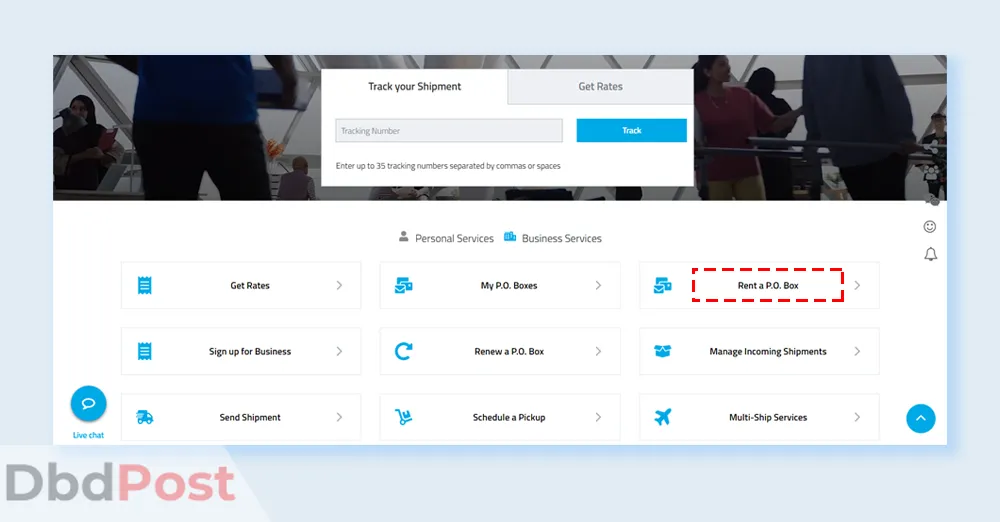 Next, you have to click on the "Rent a P.O. Box" option. You will find it by scrolling down when you are on the homepage.
Step 3 – Select the PO Box type
On the new page, you will see two options – "Personal P.O Boxes" and "Corporate P.O Boxes". Choose whichever you need and click on "Apply".
Step 4 – Select your PO Box plan
Whether you choose a personal or corporate PO Box, you will be given three options. Select whichever suits your needs and click on "Apply".
Step 5 – Create an account or sign in with the UAE PASS
Now that you have chosen your PO Box, it's time to create your own post account. After you apply for a PO Box, a pop-up will show up on the same page. Click on "New Account" to create a new account or log into your existing one. If you have a UAE PASS, you can use it to log in directly.
Step 6 – Apply for the PO Box you chose
After you have signed in, confirming your PO Box is the next step. Select Dubai as your emirate and choose a post office near you. You will be provided a list of PO Boxes, and you have to choose accordingly.
You also have to select the PO Box expiration date as well. But keep in mind that you have to pay the rental fee on the basis of how long you will rent the box.
You will receive the information on your PO Box number and its corresponding post office branch once you finish applying.
Step 7 – Appoint a postal agent
You will have the option to appoint a postal agent. The postal agent appointed by you will sort and deliver your mail.
The person chosen for this must be someone trustworthy, as they would have access to your private PO Box and its content.
To apply for an agent, you need to enter their complete name, Emirates ID number, and their mobile number. You also need to upload a photo of the Emirates ID.
This service is provided free of charge for the initial year but will cost AED 50 yearly starting from the second year.
Step 8 – Pay fees
The last step in renting your PO Box is to pay the rental fees that are displayed on-screen. You have the option of paying online with your banking details.
For a delivery charge of just AED 30, they will deliver the PO Box key to your location. Or you can choose to go to the box location and pick up the key yourself for free too.
And with this, your PO Box rental process is complete. However, before creating your PO Box account, there are a few requirements that must be met, as explained here:
What are the requirements to create PO Box in Dubai?
To get your own post office box, you must have two things with you. They are:
Emirates ID: The first requirement you need to create your PO Box number is documentation. If your Emirates ID is valid, that will be enough for the documentation part.
Fees: The PO Box costs a lot of money to rent. Depending on the size of the box and the rental period, your fees may exceed tens of thousands of Dirhams.
What is the postal code of Deira Dubai?
Deira's postal code is 00000, just like the postal code of Dubai. While Deira does not have a standard postal code system, everyone in Deira can use 00000 as a postal code if needed.
Deira is one of the most popular areas for visitors in Dubai on the north bank of Dubai Creek. Known for its bustling markets that sell everything from spices to gold, thousands of deliveries are made here on daily basis. So knowing which postal code to use is essential for some people in Deira.
In order to ensure that your mail or parcels are delivered to your correct address, be sure to provide your Makani number to the sender.
List of Emirates Post offices in Dubai
Emirates Post Group (EPG) is a government-owned postal services company in the United Arab Emirates. EPG's services are useful to both individuals and businesses in the UAE.
EPG provides services like shipment, pick-up scheduling, courier licensing, and mail room management. In addition, EPG also offers logistics & tracking solutions, financial services, e-commerce solutions, and marketing solutions. Call +971 60 059 9999 to get connected with them.
There are plenty of Emirates Post offices in Dubai. Check out this list of all of their locations: [2]Emirates Post, "Find us, https://emiratespost.ae/Portal/FindUs?CityId=2&locale=en-us"
List of postal codes in Dubai areas
There is only one code used as a postal code in all of UAE. Whether you need a UAE zip code or postal code for Dubai, Abu Dhabi, or other emirates, you can just use "00000". As a result, there is no list of postal codes in Dubai areas.
Despite the lack of postal codes, the mailing system of Dubai is still very efficient. All deliveries are directed via Makani numbers which help identify a particular building.
What is the purpose of the Dubai postal code?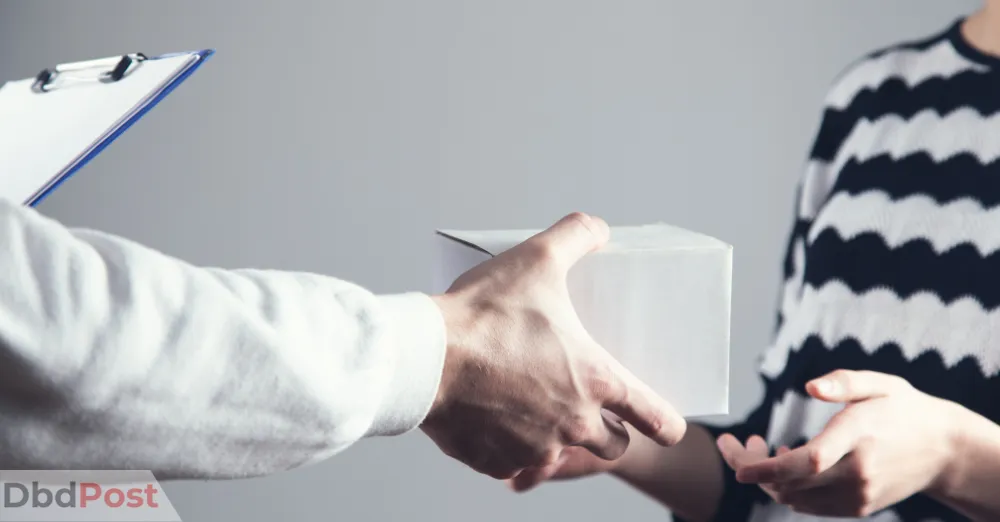 Dubai postal codes are necessary for finding locations or identifying places to pick up or deliver. However, in Dubai's case, the Makani numbers can be considered the same as postal codes.
Dubai's businesses use Makani as an alternative to postal codes to identify their customers' delivery addresses.
Related Stories
---
FAQs
Does Dubai have postal codes?
No, Dubai does not have postal codes. In fact, none of the emirates in UAE have a postal code. However, if people have to enter a postal to avail of services, they can use 00000 as a code.
How to find the postal code in Dubai?
You cannot directly get the postal code in Dubai. But you can rent your own PO Box number from the Emirates Post website.
Is 00000 Dubai zip code valid?
Yes, the Dubai zip code of 00000 is valid. This is because UAE does not have its own postal code – all emirates use the Makani numbers. If you want to send something to a certain place in Dubai, you have to input the zip code as 00000 and provide the Makani number so that it reaches there successfully.
Final thoughts
Dubai zip code and postal code are not used by the residents or businesses there. "00000" can be used as a zip or a postal code in case any service requires the code to be entered.
You can send and receive packages in Dubai using a Makani number, which is a unique building identification number. The delivery of your package will be ensured by this unique code despite the absence of a Dubai postal code for your specific area.
If you want something delivered for business or personal use, you can also apply for a PO Box from the Emirates Post.
We hope this Dbd guide gave you the information you were looking for. If you need help with any issues, feel free to call +971 60 059 9999 for assistance.


Arijit Negi is an expatriate living in Dubai for 18 years. He completed his degree in Master of Arts in Journalism from the University of Mumbai. Arijit focuses on providing helpful guides and information for ex-pats living in UAE and visitors to the UAE.