Vimeo users go through the burning question if they can download videos. You can download the videos for offline viewing and other purposes.
This Vimeo video download guide has detailed steps using the download button and third-party downloader. To download from a third-party tool, copy the URL of the video, choose quality, and click on Download.
In this Dbd guide, we have explored how to download videos from Vimeo. The updated methods for downloading videos from Vimeo in 2023. Additionally, we have provided some additional tips and tricks to enhance the experience.
How to save videos from Vimeo?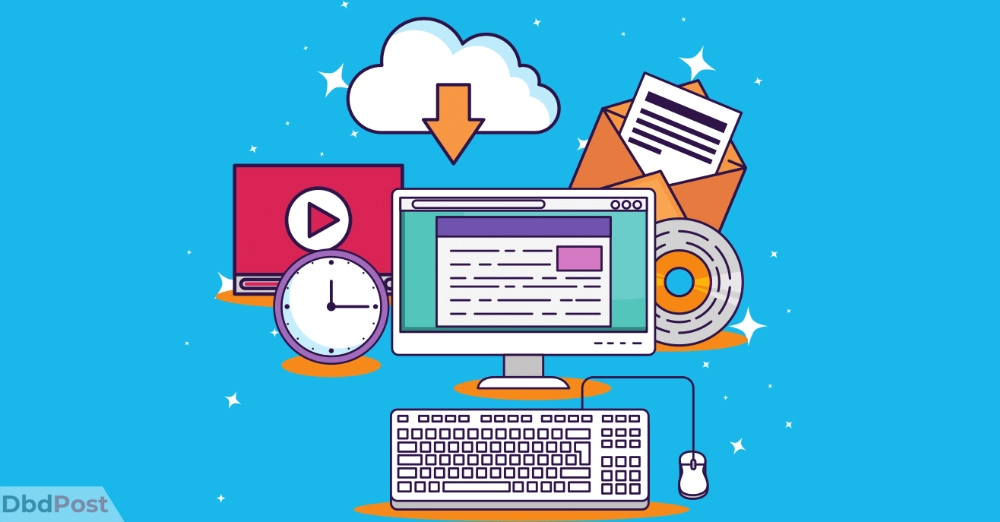 When it comes to downloading videos, there are two primary methods. You can use using the Vimeo download button or employ a video downloader tool.
Each method has its advantage, so understanding both download options is helpful. Let's look into the steps to download Vimeo videos in detail.
Method 1:

Using a Vimeo download button

Downloading Vimeo videos is a great way to save your favorite videos for offline viewing. In this section, we will show you how to use the Vimeo download button to download videos from the platform.

You don't need to pay for any subscription to download videos. However, you can only download videos that the uploader allows and are copyright-free.

Step 1: Go to the Vimeo website

Open a web browser on your computer and visit theVimeo official website.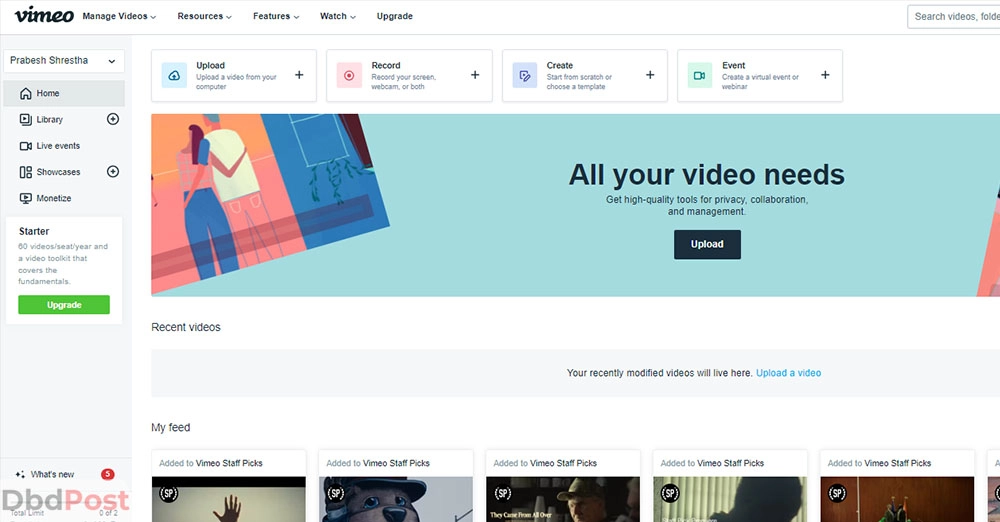 Step 2: Log in with your account
If you have a Vimeo account, enter your username and password to log in. If you don't have an account, you can create one for free.
Step 3: Browse the video you want to download:
Once you are logged in, use the search bar or explore different categories. Find the video and click on the thumbnail to open its video page.
Step 4: Click on the download button
On the right side below the video player, you will see a download button. Click on it to open the download options.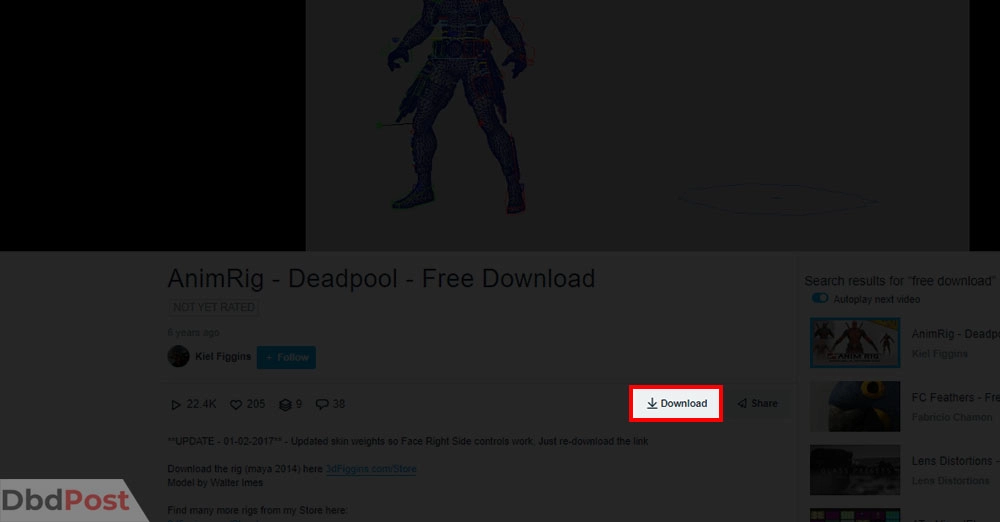 Step 5: Choose your preferred video quality and click on download
A menu will appear with different quality options for the video. Select the quality you prefer, such as HD or SD, and click on the Download button next to your chosen option.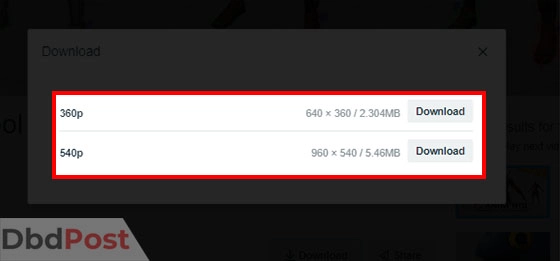 Congratulations! You have successfully downloaded the Vimeo video using the Vimeo download button. Now you can enjoy watching it offline whenever you want.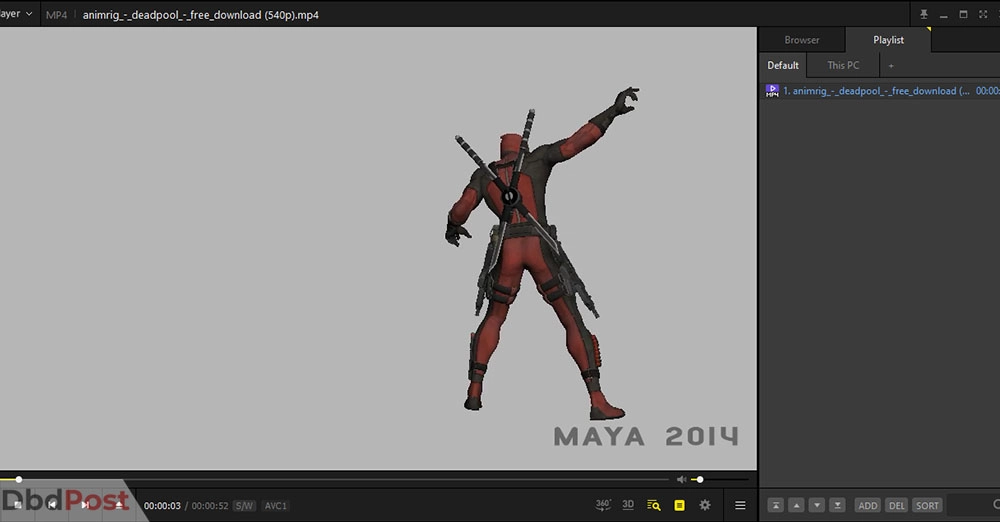 Remember, not all videos on Vimeo will have a download button. Also, ensure that you are abiding by copyright laws and respecting the rights of the creators.
Method 2:

Using a Vimeo video downloader tool

Another method to download video content from Vimeo is by using a video download tool. These tools allow you to download videos from various platforms, including Vimeo.

In this section, we will use SaveTheVideo.com as an example of a video extraction tool. It is a user-friendly download software that lets you download videos by simply pasting the video URL.

Step 1: Go to Vimeo and choose the video of your choice

Open a web browser and visit the Vimeo official website. Browse through the videos and select the one you want to download.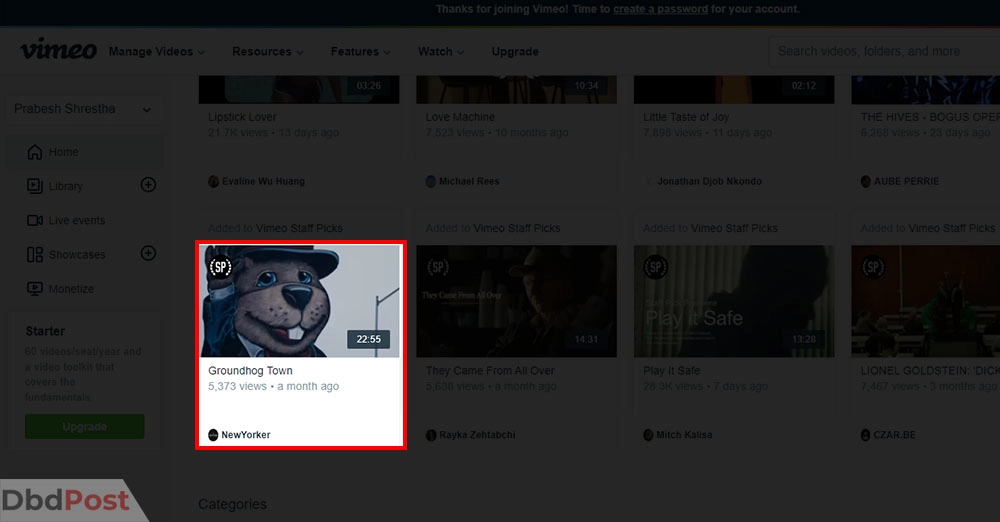 Step 2: Copy the URL of the video
While watching the video on Vimeo, look for the address bar at the top of your browser. Highlight the entire URL and save the link of the video. Copy it by right-clicking and selecting Copy or by pressing Ctrl+C/Cmd+C.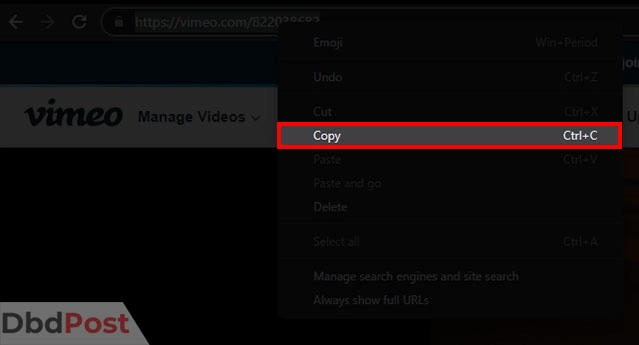 Step 3: Open the SaveTheVideo.com (Vimeo downloader) website
Now, open a new tab in your web browser and go to the website SaveTheVideo.com. This website provides a video downloader tool that supports downloading from Vimeo.
Step 4: Paste the URL and click on the Start button
On the SaveTheVideo.com website, you will see a text box. Paste the URL of the Vimeo video that you copied earlier into this text box.
Then, click on the Start button next to it.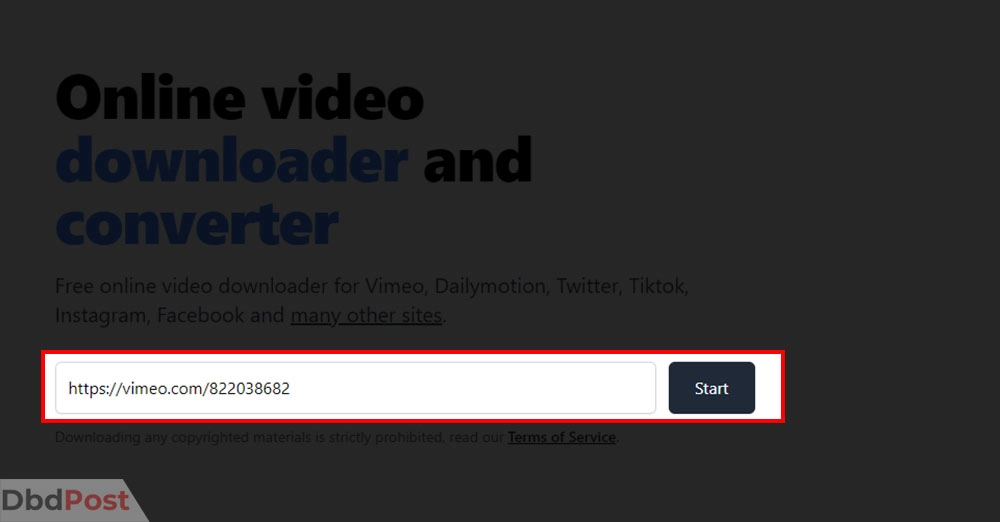 Step 5: Choose the video format
On a new page, a dropdown menu will appear with various video formats to choose from. Select your preferred format from the Select Format menu.
Following that, click on Start Download.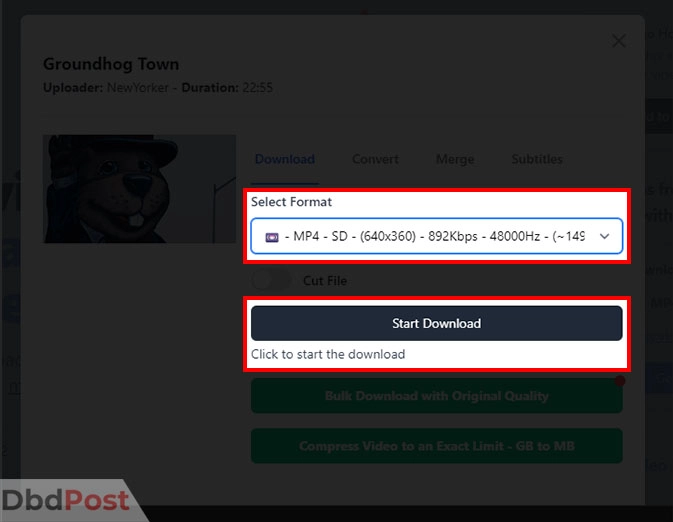 Step 6: Wait for the video to be processed
SaveTheVideo.com will start processing the video. This may take some time, depending on the size of the video and your internet speed. Once the processing is complete, a Download MP4 button will appear. Click on it to start the download.
Congratulations! You have successfully used the video downloader tool to download a video from Vimeo. The download time will vary based on the video's size and your internet speed.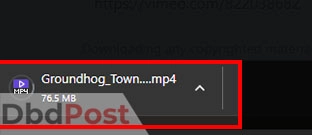 Once the download is complete, you can enjoy the video offline. Also, you can download browser extensions or download apps if you find this method tedious.
Features of SaveTheVideo
Some popular features of SaveTheVideo.com include
Download videos in up to 4K quality
Bulk download of video
Downloads videos from platforms like Dailymotion, YouTube, Instagram, and more
Supports formats like MP4, AAC, or MP3
Compress and edit videos directly on the platform
Explore these features to enhance your video downloading experience.
Additional tips and tricks
Some extra tips can enhance your video downloading experience. These tips will help you overcome certain restrictions or optimize your downloading process. Let's explore them further.
Use a VPN to access restricted videos
Sometimes, certain videos on Vimeo may be restricted based on your location. Using a VPN, you can change your IP address and access restricted videos.
Download a reputable VPN app, and connect to a server in a different location. After that, you can access Vimeo to download the desired videos.
Download videos in batches
You can use the batch download feature to download multiple videos at a time. This allows you to queue up multiple videos for download simultaneously.
Check the video permissions and copyright
Before downloading any video, make sure to check the permissions and copyrights. Some videos may have specific usage restrictions or require permission from the owner. [1]Vimeo, "Video download ability, … Continue reading
Explore additional features of video downloader tools
Many video downloader tools offer additional features beyond simple video downloading. Some tools may provide multiple video formats, extract audio from videos, and more.
Take advantage of these features to further customize and optimize your downloaded videos.
Keep your video downloader tool updated
Video platforms update their security measures or make changes to their platform. To ensure a seamless downloading experience, regularly check for tool updates.
Related Stories
---
FAQs
How can I download videos from Vimeo?
To download videos from Vimeo, you can use either the built-in Vimeo download button. Or use a third-party video downloader tool.
Are there any free methods to download Vimeo videos?
Yes, there are free extraction methods to download Vimeo videos. The built-in download button allows for free download.
What are the steps to save Vimeo videos on my computer?
To save Vimeo videos on your computer, you can either use the download option or a video downloader tool. The steps for each method are outlined in the earlier sections of this Dbd guide.
Is it legal to download videos from Vimeo?
The legality depends on the video's copyright and the terms of use set when the creator upload videos. If the video is copyright-free, you can download and use them.
Are there any restrictions on downloading videos from Vimeo?
Yes, there may be restrictions on downloading videos from Vimeo. These restrictions are set by the video uploader and can vary from video to video.
Can I download a Vimeo video from my smartphone?
Yes, you can download videos from the Vimeo app on your smartphone. You can use inbuilt functions or use a video downloader tool. 
We hope this Dbd guide on how to download videos from Vimeo has been helpful. However, be aware of copyright and permissions while downloading videos from Vimeo.


Driven to stay up-to-date with the latest technological advances, Harry Evans is an enthusiastic computer science B.Sc graduate and tech specialist with a wealth of experience in technical support, IT process analysis, and quantitative research. His expertise explores how various technology tools can effectively solve complex issues and create distinct solutions through data-driven processes. Additionally, he is passionate about educating others on the best ways to use these new technologies.