Aramex parcel tracking is a simple process that provides numerous benefits for customers. Customers must understand how to track Aramex parcel, as it allows for transparency during shipping.
To track Aramex shipment, customers can find their Aramex courier tracking number on the shipping label. After that, enter it in the website or mobile tracking API. You can find the status mentioned there, such as "in transit" or "delivered."
This Dbd guide explains tracking your parcel and the advantages of real-time package updates on the location and delivery status.
Similarly, it covers the tracking process, the benefits of tracking, and other tracking options.
Understanding Aramex Tracking System
Aramex is a global provider of transportation and logistics services solutions. It provides express, freight, and courier services. [1]Aramex, "The company, https://www.aramex.com/sa/en/about-aramex2#:~:text=Aramex%20is%20the%20leading%20global%20logistics%20provider"

Aramex online tracking system allows customers to track the delivery service of their shipment in real time.
Moreover, there are different types of delivery tracking numbers provided by Aramex. These numbers are used to track packages according to the service used to send them.
Domestic tracking numbers: Aramex assigns these tracking numbers to shipments within the same country. These tracking numbers start with two alphabets followed by nine digits (e.g., AE123456789).
International tracking numbers: These are assigned to shipments sent to other destination countries. They start with two alphabets followed by nine digits (e.g., UK123456789).
Express tracking numbers: These are assigned to shipments sent via Aramex's express service. They start with two alphabets followed by nine digits (e.g., AE123456789).
Freight tracking numbers: These are assigned to shipments sent via Aramex's freight services. They start with three alphabets followed by nine digits (e.g., CHN123456789).
Shop and Ship tracking numbers: These are assigned to shipments sent via Aramex's Shop and Ship service. They start with two alphabets followed by nine digits (e.g., US123456789). It allows customers to purchase products from online retailers in other countries.
Furthermore, there are various benefits associated with using the Aramex tracking system. Here are some benefits listed:
Real-time updates on the status of the shipment
Enhanced transparency and accountability
Improved reliability of the shipping process
Better customer service with more accurate information
Streamlined and faster shipping process
Peace of mind until it arrives at its destination
How to track Aramex parcel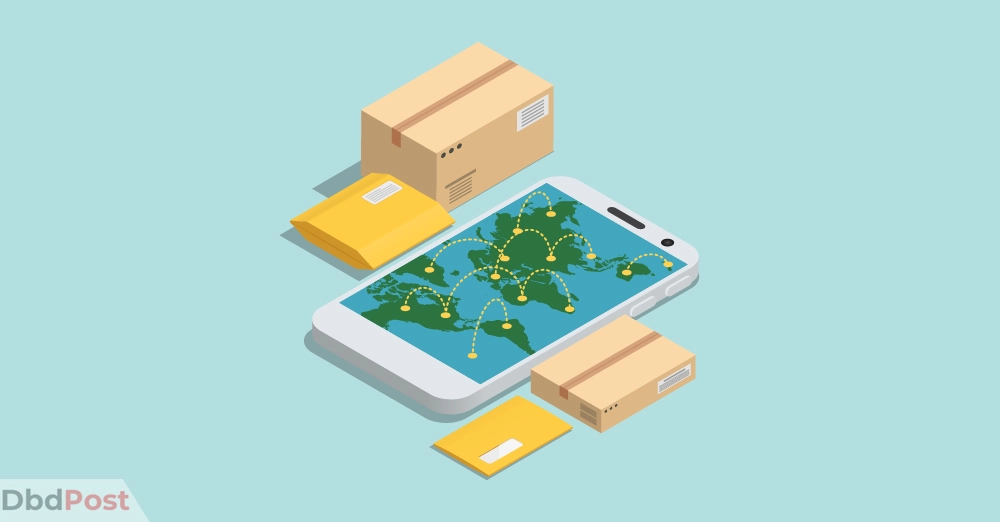 Here's a step-by-step guide on how to track your Aramex parcel using the Aramex website or mobile application:
Step 1: Get the tracking number
To track your Aramex package, you'll need to have the tracking number. This can be found on your shipping label or receipt, typically a 10- or 11-digit number.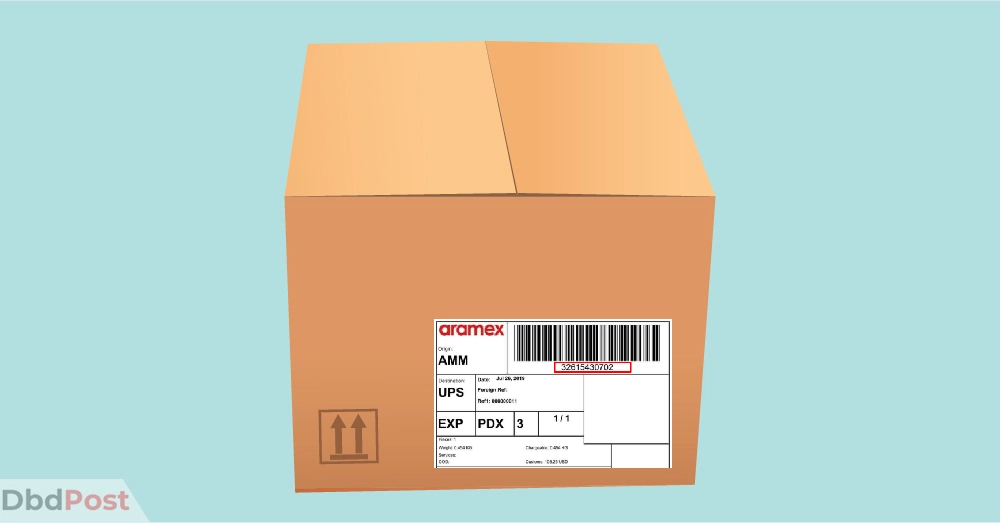 Step 2: Visit the Aramex website or mobile application
Once you have your tracking number, visit the Aramex website or download the Aramex mobile application on your smartphone.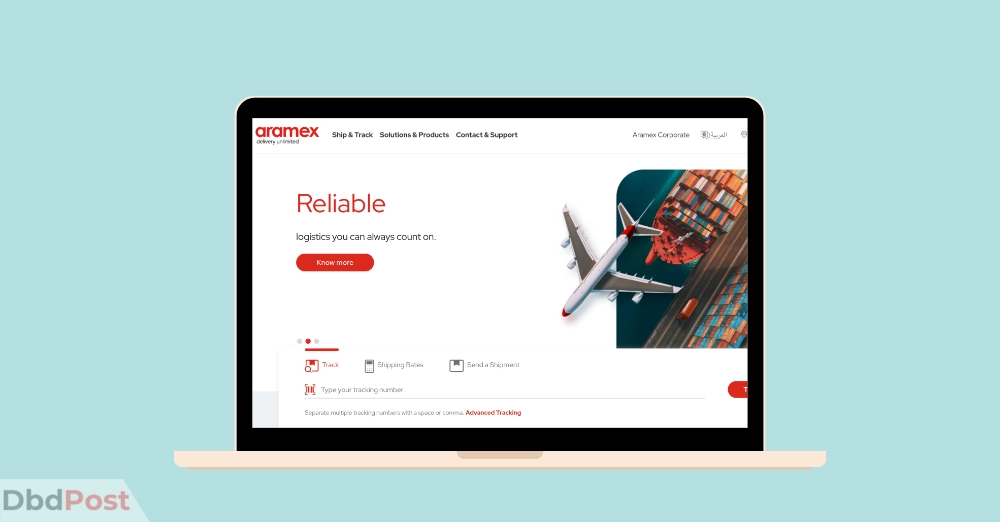 Step 3: Enter the tracking number
On the Aramex website or mobile app, navigate to the tracking page. Now enter your tracking number in the provided field.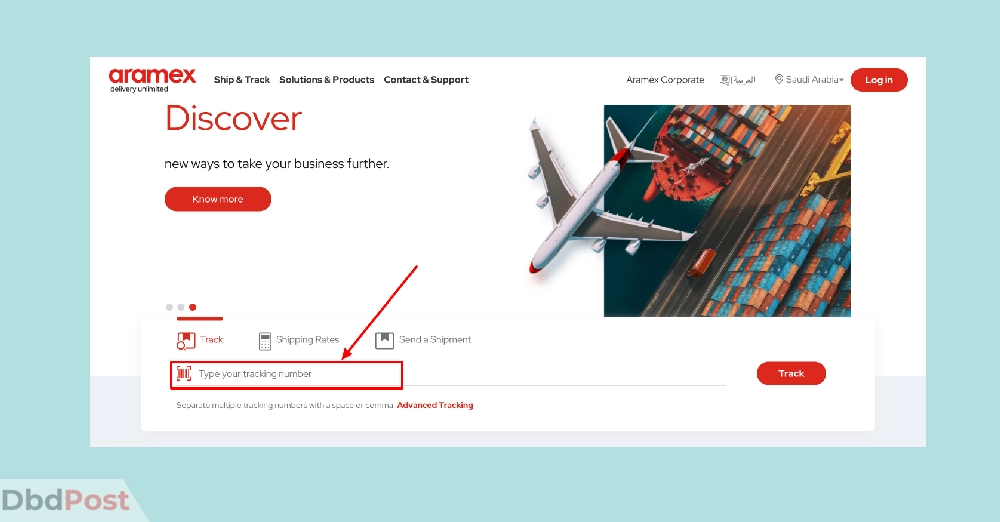 Step 4: View the Parcel's status
After entering your tracking number, you can see your parcel's current status. The status is mentioned, such as "in transit" or "delivered."
You can also view the estimated delivery date and any available tracking updates.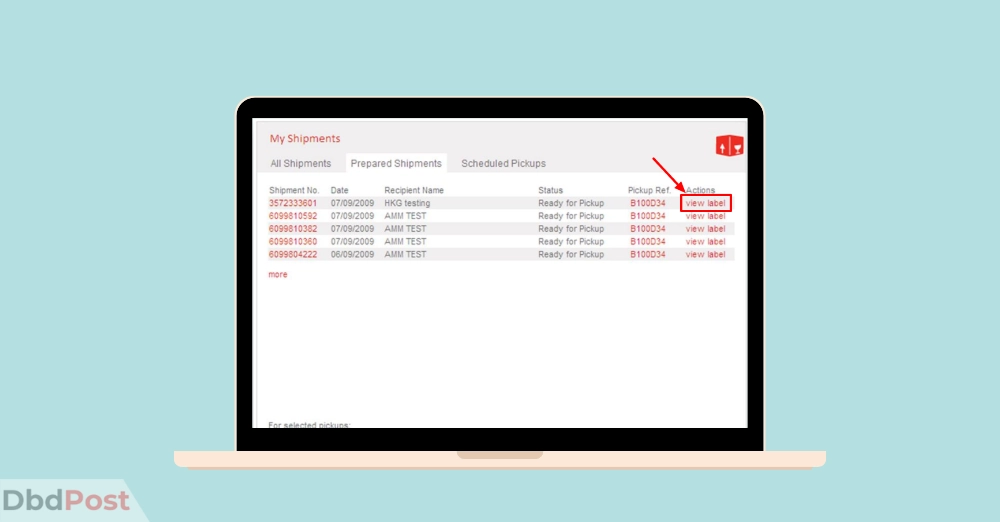 Step 5: Additional options
On the tracking page, you may have more options available. You can view the parcel's delivery history or contact Aramex customer service for further help.
Take advantage of these options if needed to ensure the timely delivery of your parcel.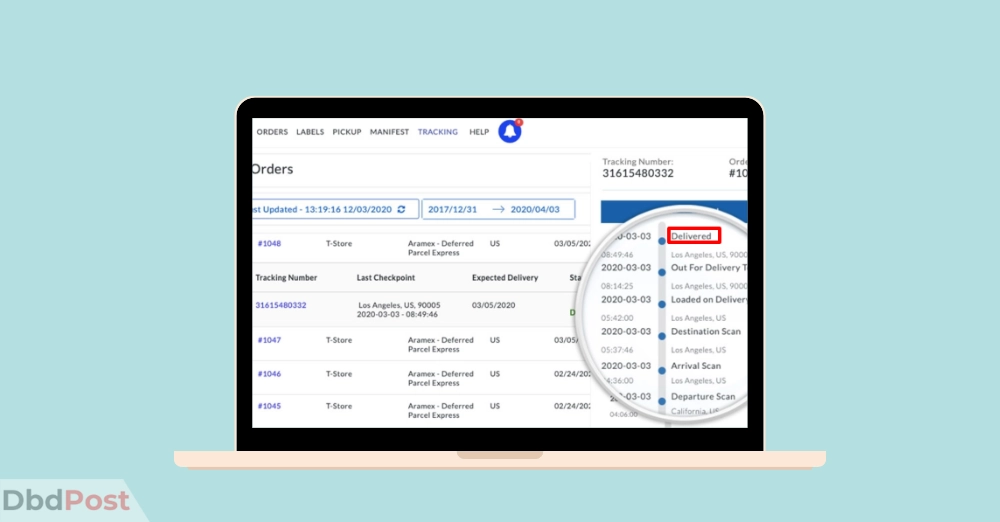 That's it! By following these simple steps, you can easily track your Aramex parcels and stay updated on their status every step of the way.
Additional tracking options
Aramex offers customers various tracking options, including SMS and email notifications. Here are some additional tracking options available:
SMS notifications
Customers can opt to receive SMS notifications on their mobile phones with regular updates on the status of their shipments.
Aramex sends automated SMS alerts on key events, such as when the shipment is dispatched, in transit, out for delivery, or delivered.
Email notifications
You can also receive email notifications with the latest shipment updates on your registered email addresses. Aramex sends automated email alerts on key events, similar to SMS tracking.
Aramex mobile app
Customers can track their shipments on the go using the Aramex Mobile App.
The tracking API provides real-time tracking information, alerts, and notifications. This allows customers to manage their shipments and deliveries from their mobile devices.
Aramex chatbot
Aramex's chatbot service allows customers to track their shipments and receive notifications. Customers can ask the chatbot for shipment updates and receive automated responses.
Related Stories
If you're having issues with Aramex deliveries, their customer service team is ready to assist you. Check out our guide Aramex customer service for more information on how to contact them.
Need to get in touch with Aramex? Here are the Aramex contact number in case you need to speak with someone directly.
parcel is.
Wondering how long does it take Aramex to deliver your package? Our guide outlines the various factors that can affect delivery times, so you can plan accordingly.
Accidentally placed a shipment with Aramex and need to cancel it? Our guide provides instructions on how to cancel shipment in Aramex and get a refund, so be sure to check it out.
---
FAQs
Can I track my Aramex parcel without a tracking number?
No, you cannot track your Aramex parcel without a tracking number. This unique number is assigned to your package after it is picked up by Aramex. Aramex tracking number monitors your package journey from start to finish.
What does the Aramex tracking status "in transit" mean? 
Aramex's "in transit" tracking status means that your package is on its way. It has left the initial shipping location and is en route to the delivery address.
This status indicates that your package is moving through the shipping process.
How long does Aramex tracking take to update? 
Aramex tracking updates can vary depending on the location and shipping process. But, the tracking information is usually updated every 24 hours or less.
Sometimes the tracking information may not be updated immediately due to unexpected circumstances.
Can I receive notifications for my Aramex parcel's tracking status updates? 
Yes, you can receive notifications for your Aramex parcel tracking status updates.
You can choose to get emails or text messages with information about your package. You will get messages when it is picked up, sent out, and delivered
Aramex shipment tracking is an easy process that can be done online or through the mobile application.
By following the simple How to track Aramex parcel steps, customers can keep track of their parcels and know their delivery status at all times.


With experience in journalism for over a decade, Paul Dement doesn't just cover any news story- he covers the meaningful ones. Accurate and up-to-date information is vital to his goal of helping people become informed citizens. Specializing in breaking news, national & international stories, reviews, and opinion pieces, Paul graduated from the University of Oklahoma with a degree in Journalism.