Online businesses are one of the world's up-and-coming jobs and have flourished in UAE as well. If you have business ideas and plan to start one, have come up with some of the best online business ideas in the UAE.
Online businesses were not as common as they are now. During the pandemic, many online enterprises became possible, and the market for online companies grew.
One needs to know a few tips and tricks when it comes to online companies and digital marketing, which are very much in demand. In this Dbd guide, we will give you advice on how to start your company as well as how to make it work.
We will also show you how these virtual business ideas have helped people of all ages get work and sell their products or services.
However, online businesses also have some disadvantages. These businesses can scam people or create fraud all over the world.
So if you are also planning to start yours, we have compiled the 12 best online business ideas in UAE, which will help you get started.
List of online business ideas in UAE
Let's look at some of the best online business ideas in the UAE.
1.

Online trading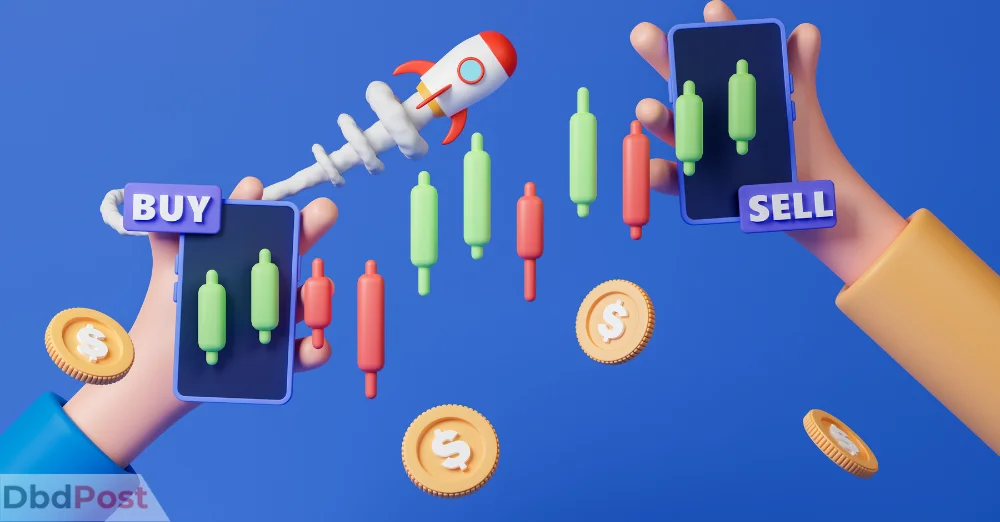 The UAE is one of the most popular places to trade. This is why the e-commerce sector is multiplying.
You can easily apply for an e-commerce license in the country. This will allow you to run your small business, such as online trading, from around the world.
You can trade many things, from homemade crafts to goods you get from a supplier.
Key takeaways on online trading
Online trading can help you earn short-term profits. These profits can be beneficial.
Trading is essential for the circulation of money that blooms the economy.
You don't need a lot of money to start online trading.
2.

Social media marketing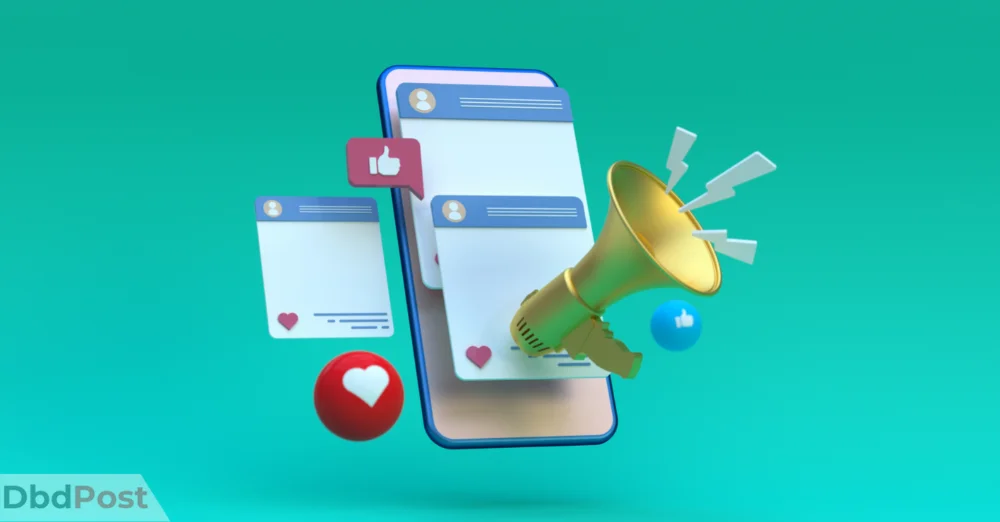 Social media marketing is one of the best online business ideas in Dubai, UAE. Social media marketing your business can be a great way to sell more items and make more money gradually.
Many people worldwide, including UAE, use social media marketing to promote their businesses. Social media takes up much of people's time in this modern age.
Many businesses are happy to have someone else focus on social media for them. This is because it takes up a lot of time, a skill few people have.
Key takeaways on social media marketing
Social media marketing firms need to have a good reputation.
Social media marketing firms need to be focused on running online campaigns.
The marketing campaigns must be engaging so customers don't get bored.
3.

Fitness instructor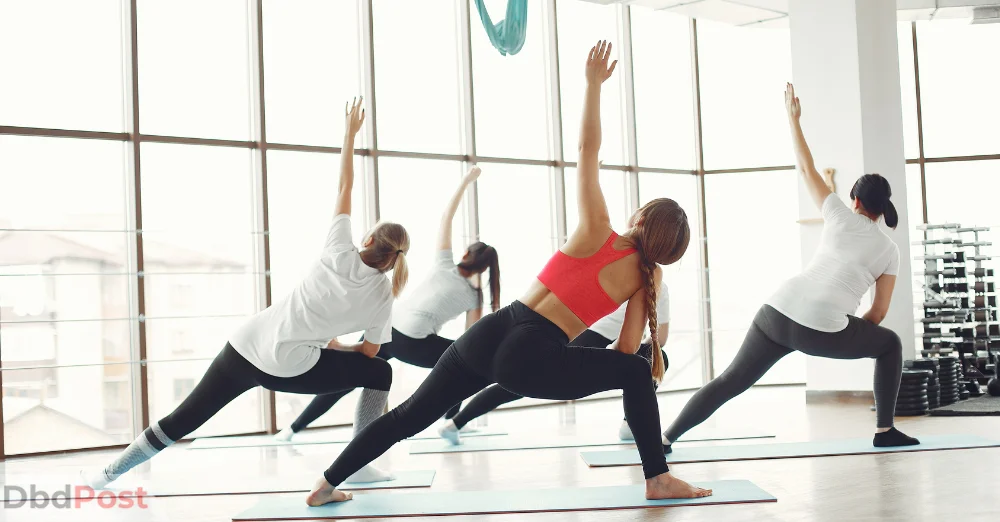 People in the UAE love being healthy and fit, making it an excellent place to be a fitness instructor. You can start your online job as a fitness instructor and help people reach their desired fitness goals.
If you are an expert in remaining fit and want to show your way to other people, they might be interested in helping you turn your expertise into a business.
Also, online fitness instructors can provide live video feeds, record their exercises, and provide your clients with DVDs.
With this process, you do not have to meet with anyone socially and can operate an online business from the comfort of your home.
Key takeaways on fitness instructors
Fitness instructors must have an energetic personality.
Instructors must have excellent communication skills to articulate their skills.
You'll need an online payment feature for a successful online fitness business.
4.

Online tutoring
The pandemic has made online tutoring one of the most profitable online business ideas in UAE. You can join your students from various apps such as Teams, Messengers, and more.
You can teach anything starting from some serious subjects like math and science to fun subjects like cooking or art.
Many people are busy with their day-to-day lives. This includes students. It might be more efficient for them to learn online from the comfort of their own homes, which might save them time.
Hence online tutoring business can be very profitable in modern days.
Key takeaways on online tutoring
You must have a proper internet connection and an excellent mic for online tutoring.
Offering a free trial is important to make your online tutoring business attractive to potential customers. This will allow them to try the service before committing to anything.
If you want your online tutoring business to be successful, you need to make sure that it looks professional so that your clients are happy and leave positive reviews.
5.

Freelance writing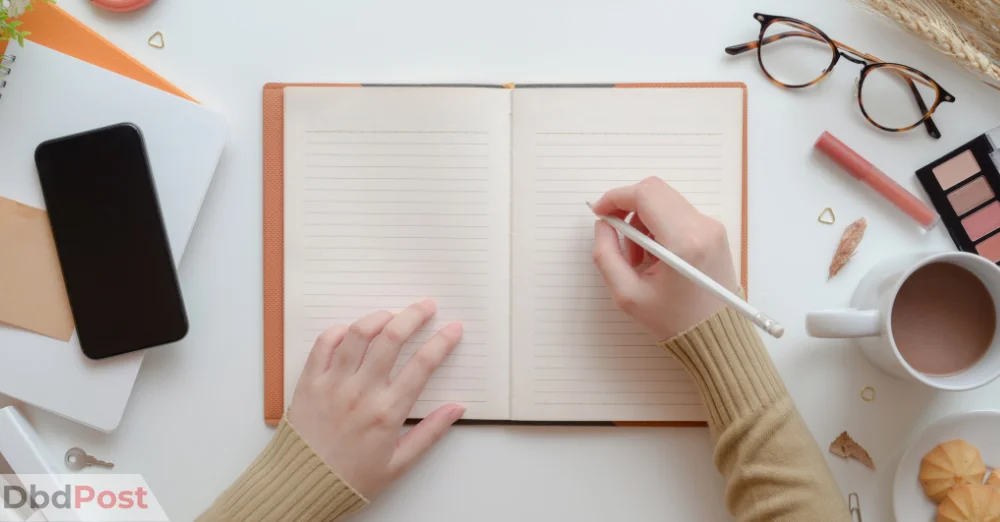 Freelance writing is one of the very new internet business ideas in UAE. It is also a relatively easy business idea to start in Dubai.
Freelance writing is a very lucrative business opportunity in the UAE. There are a lot of people, including students, who are involved in freelance writing.
You can write blogs about things you want or like to do. You can make your website earn money from ads or start a writing business for other companies.
You can also work on editing or creating content for legal, technical, or funny advertising campaigns.
Key takeaways on freelance writing
Freelance writing business must have personnel with very strong work ethics.
For the writing business, you must be detail-oriented as the readers must understand what you are writing about.
Freelance writing business will be profitable if your grammar is professional and you can meet your deadlines.
Freelancing is an intelligent business idea as you can complete work and receive payments online.
7.

Online consulting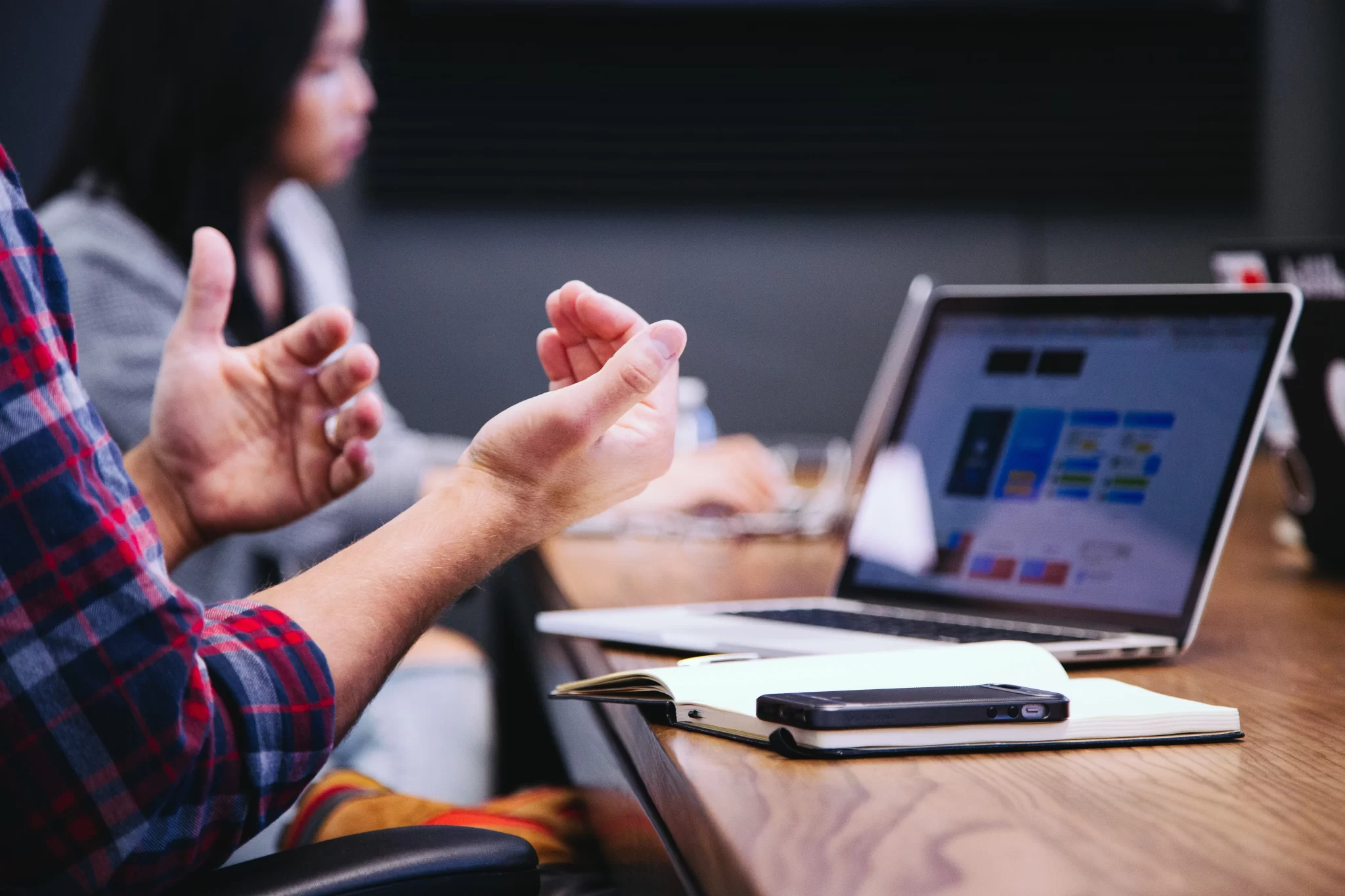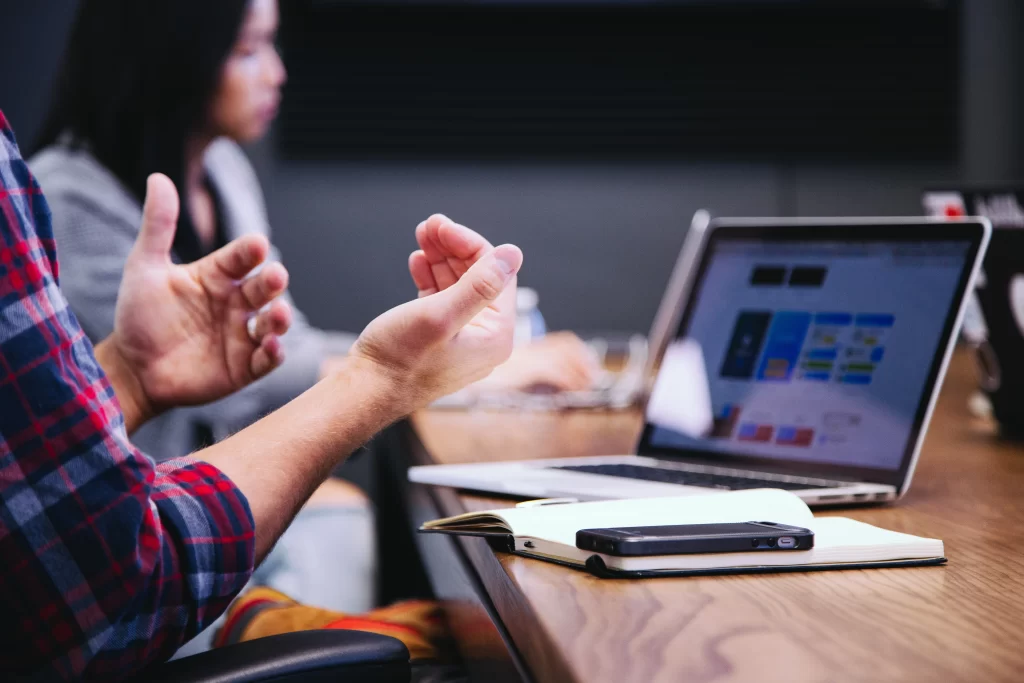 As mentioned above, UAE is a great location for your business, and foreign people tend to hire consultants to set up the company in a particular sector or place in the middle east.
There are also a lot of entrepreneurs who would like to consult with consultants on a particular topic. You can also consult and provide suggestions for online business setup in UAE.
However, the topic doesn't need to be only about trading or business, as consulting has now become a growing concept as many companies need consulting even before starting.
Certain skills are needed to be a consultant. Not everyone has these skills. However, online consulting can be a very lucrative business.
You must need a professional license to be a consultant, and you can quickly provide consulting services online.
Key takeaways on online consulting
Online consulting businesses must be confidential and protected by contracts.
The consultant should have the proper knowledge of all the aspects of business or society.
Online consulting can also be risky and can incur legal lawsuits.
7.

Online food delivery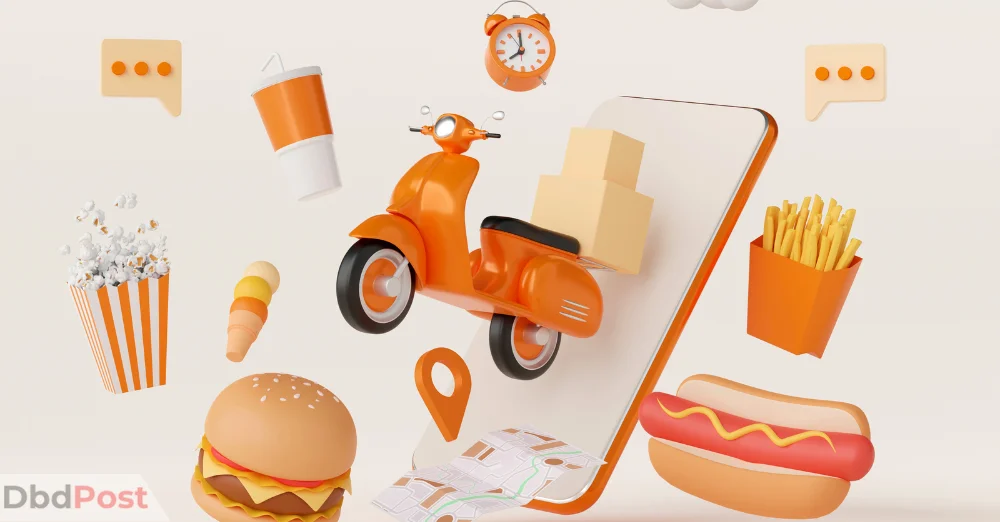 The market for online food delivery is gradually growing in the UAE and other various parts of Dubai.
This means that more and more people are using this service to get food delivered instead of going out to eat.
Because of the pandemic, people often want their food delivered in their footsteps, saving time for minimum costs.
As per the reports, it is also suggested that UAE is the second-largest market for online food delivery in the world business, so you can easily start your own.
Key takeaways on online food delivering
Online food delivery services must be fast and very hygienic.
Rewards/Discounts, cashback programs, and also loyalty programs are needed.
Online food delivery businesses must-have feature of GPS tracking in Real-Time.
The payment method must be simple and accessible online.
8.

Mobile application development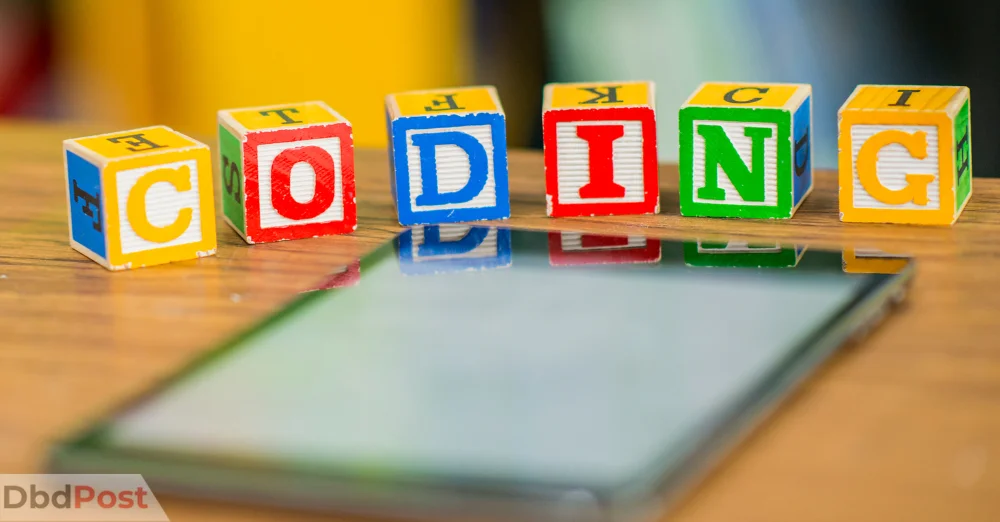 Mobile application development is one of the most innovative online businesses and a huge and rapidly growing sector in UAE.
If you want to invest in the mobile application development sector, you need to know that it is a very technical business. Only skilled workers with knowledge of programming can create amazing mobile applications.
Key takeaways on mobile application development
Online mobile application development is quite lucrative and skillful.
There must be simplicity as it is a key to good-performing applications.
People should be able to choose how they want the user interface to look based on their wishes.
9.

Website design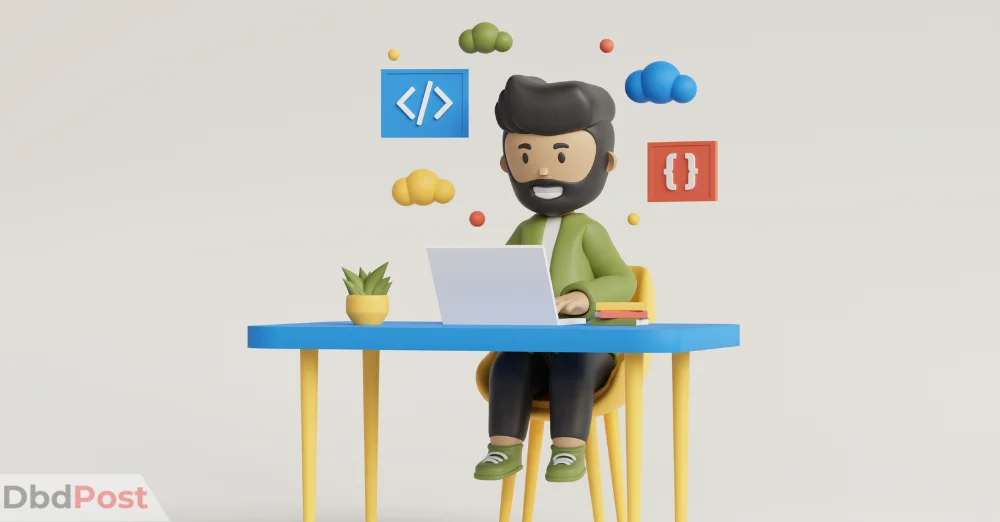 For any company, its website is one of the necessary objects to attract customers and earn some profit A company would pay a lot for someone with the skills to create an exciting and engaging website.
Hence, website design can be one of the most lucrative businesses in the digital world.
Key takeaways on website design
Every page of the website should be easy to understand and use.
The website design business must contain a team of designers to supply lots of demand.
If you make your website design mobile-compatible, your website design business will be more profitable.
10.

Online translator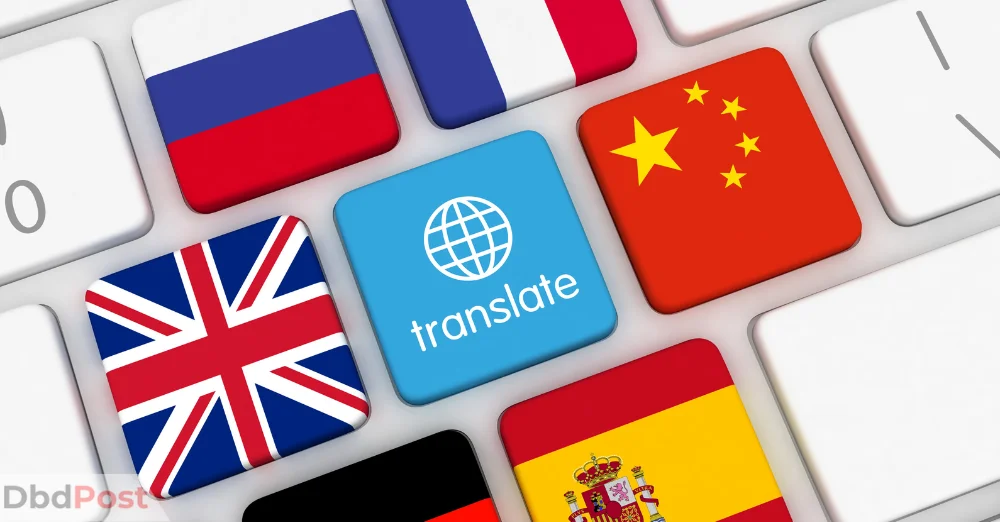 Many people in the UAE come from different parts of the world. Most people come here to study, work, or start a business.
People need language translators to help them communicate with others in the UAE. Offering translation services to foreigners can be very profitable for other ventures such as the tourism industry and even the online shopping business.
Even though Arabic and English are common in that area, you can also hear Hindi, Urdu, or Mandarin. You can easily start your business on translation which will be helpful for various foreigners.
This business can prosper if the country is successful in tourism activity and is one of the most profitable online business ideas in the UAE.
Key takeaways on online translator
Online translation business must be helpful for foreigners.
The translation must be able to read like the original.
The online translation business requires skilled foreign language experts.
11.

Virtual assistant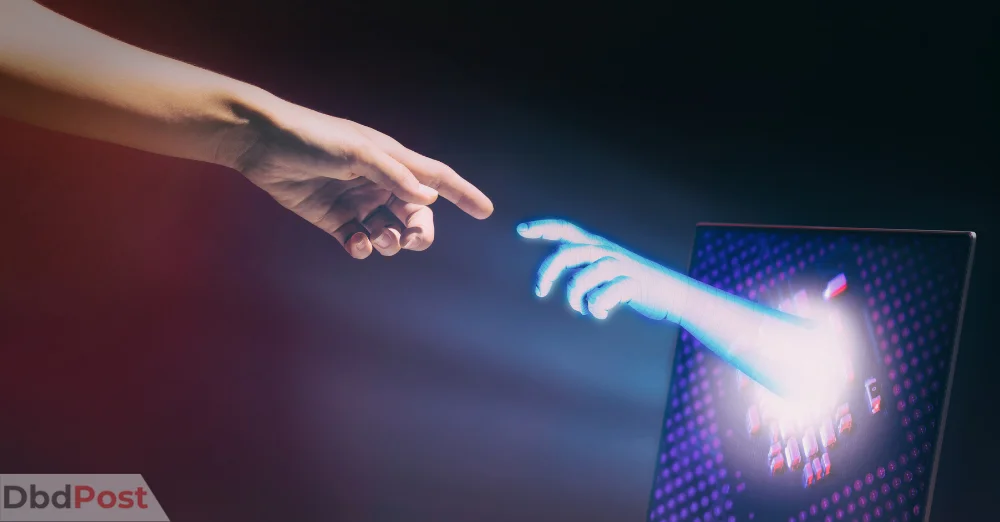 Virtual assistant business is a great business where you provide assistant services online.
You can easily be a virtual assistant just by doing tasks like managing appointments and setting up a schedule of daily tasks. A virtual assistant does things like a regular ordinary assistant but does everything online from home and reports them to the client's company.
Key takeaways on virtual assistant
A virtual assistant must be disciplined and very professional.
They must help us and be helpful in our daily life.
The virtual assistant needs to listen to your commands and do what you ask.
12.

Online travel agent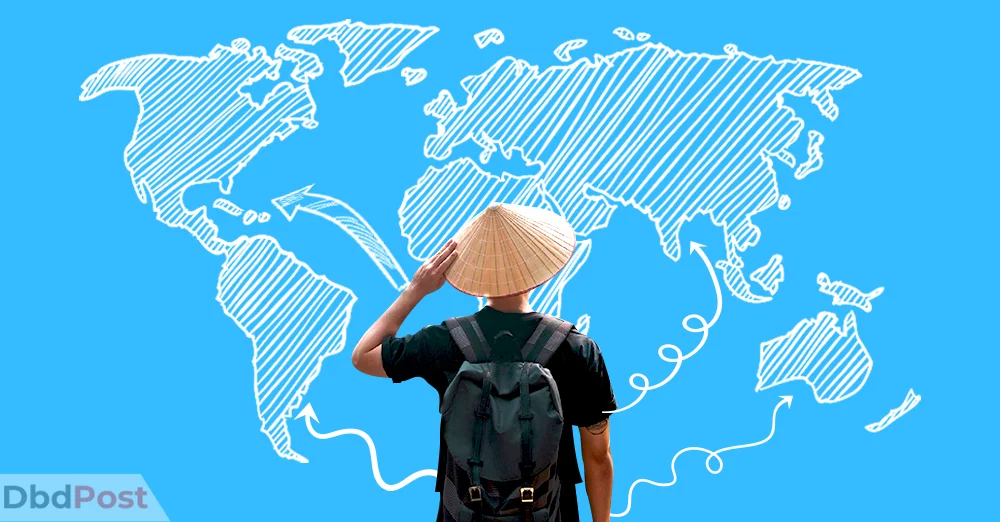 Almost everyone loves to travel. Many people come to the UAE for travel. The online travel agent business is doing well for tourist destinations such as UAE.
People who travel a lot might like this job because it suits their lifestyle. They need someone to help guide them and plan their trips.
You can easily become an online travel agent and assist people to plan their trips. You can even build your website to help people travel or get transportation and make their travel more accessible.
Key takeaways on online travel agent
The online travel agency must prepare your plans and trips and be highly organized.
They must have contact with hotels, transportation, and travel destinations.
The bank you choose should have good payment flexibility and be easy to access online to run an online travel agency business smoothly.
12.

Affiliate marketing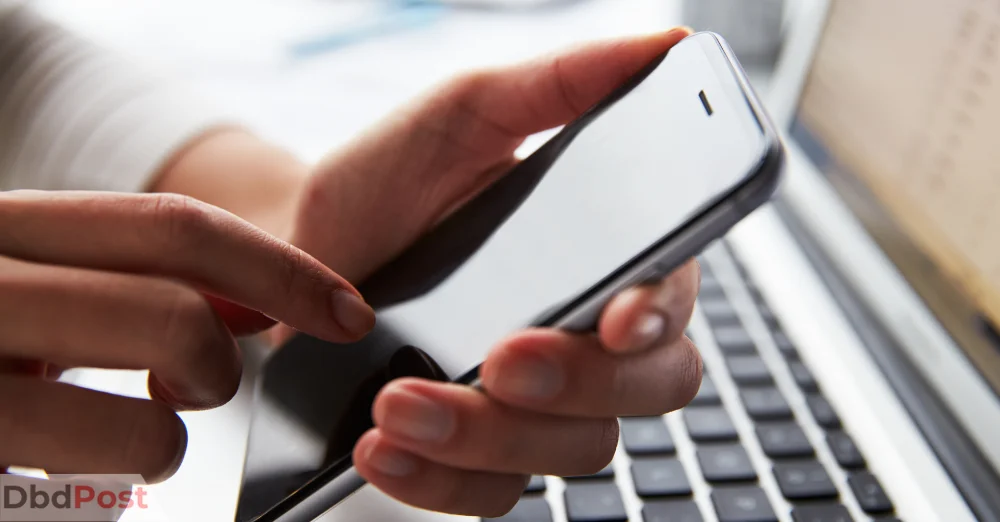 Affiliate marketing is one of the smart business ideas in Dubai for beginners, as it is an excellent way to make money online.
In the affiliate marketing business, you have to search for brands and take charge of their affiliate brands which will help you earn a commission.
Online affiliate marketing businesses such as Amazon and Clickbank are good examples of how you can do your own online business
Key takeaways on affiliate marketing
Affiliate marketing products you promote must provide value to the customers.
As an influencer on social media, your affiliate marketing business needs to be truthful and honest in its advertising.
The quality of the affiliate product must be good and clean.
Hence these are the twelve best online business ideas in UAE that you can take help to get started. Starting a business in UAE is quite challenging, and an online business is even tougher.
You can either start a small online business idea on your own or hire some personnel to create a team of online businesses in UAE.
Why is UAE attractive for online businesses?
As mentioned above, UAE is very attractive for online or E-commerce businesses. They are one of the rapidly growing ventures in the UAE and worldwide.
Online business is a trend that is quickly growing in Dubai. People in the United Arab Emirates are among the top 10 who use the internet most and are attracted to online business. [1]Linkedin,"Online business in UAE, … Continue reading
In modern times UAE has attracted various foreign or local businessmen to start a business in Dubai, most of which are online or e-commerce. Many people wonder why so let's explain why UAE is perfect for virtual business ideas.
Modern infrastructure
UAE has one of the most advanced and modern infrastructures with access to modern technology, education, and transportation.
High and modern infrastructure leads to contemporary society, which explains why people of UAE are pretty happy with online business and even encourage ideas for online business in Dubai, Abu Dhabi, or the whole of UAE.
Tax benefits
UAE is a tax haven for many businessmen in Dubai. This is because Dubai is a business hub, so there is no tax on profits from the sale of a home, on income, on corporations, and money taken out of the country.
According to the Department of economic development (DED), only have to incorporate 5% VAT while purchasing items online, making expenses quite low and profits quite high. [2]LinkedIn,"VAT in UAE, … Continue reading
Large online business opportunity
UAE is perfect for online businesses because of its vast opportunities in various sectors.
Residents of the UAE are primarily engaged in buying thousands of online products from Amazon and eBay. Only a couple of local online vendors are famous such as Noon.
So if you have some amazing skills or services that you can provide through the local or global market in UAE, chances are your online business idea will be successful.
Beneficial topography
UAE is regarded as one of the hubs for business, whether online or offline. This is because UAE has become one of the convenient trade stops for Europe, Africa, and Asian countries.
Along with the beneficial topography, UAE also has access to one of the biggest airports, the Dubai International Airport, and has several ports since it is close to the sea.
Due to this convenient location, UAE has become a central area for online business and has access to billions of customers with unlimited demand for products and services.
Secure online payments
When you're doing business online, it's crucial to figure out how you will get paid. This means having a good banking or payment system in place.
One of the most important things for online businesses is accepting payments from customers.
UAE has a very safe and well-functioning online banking system. They are also reliable during economic disturbances in other parts of the world.
Hence, many businessmen conduct their ideas for online business in the UAE.
Now let's talk about some of the most successful online business ideas in UAE that can help you make richer sooner than you think.
Related Stories
---
Advantages and disadvantages
Online businesses are more straightforward and one of convenient ways to start a new business from the comfort of your home with limited resources.
There are many opportunities for businesses in Dubai as it has an investor-friendly environment.
So let's look at some of the advantages and disadvantages of online business ideas in the UAE.
Advantages
Attract local and global customers from around the globe.
Online business ideas can be started immediately at a low cost.
Online businesses offer opportunities to make money even if you are not actively working.
Online business in UAE can help to take advantage of loose tax regulations.
Disadvantages
Lots of competition in online business.
Potentially low-profit margins.
Lack of face-to-face interactions.
FAQs
Which virtual business ideas are best in Dubai?
Some of the best virtual business ideas in Dubai or UAE are online food delivery, online translator, and online travel agent.
Which business is most profitable in UAE?
The most profitable business in UAE is construction and real estate agencies. However, they cannot be established online.
What are the most profitable ideas for online business in Dubai?
The most profitable ideas for online businesses in Dubai are virtual assistants, online food delivery, website design business, and affiliate marketing.
What business can I do from home in Dubai?
You can quickly become an online translator, social media marketer, and affiliate marketer from the comfort of your home in Dubai.
What online business can I start in UAE?
You can quickly start some online businesses such as freelance writing, the mobile apps development business, or an online consulting business in UAE.
Can you do online business in Dubai?
Yes, you can easily do online business in Dubai if you have decent capital and skill such as writing, web development, translating, or more.
What are the top 5 online businesses in UAE?
The top 5 e-business ideas in UAE are online consulting, online trading, online food delivery, freelance writing, and online translation.
Final thoughts
Hence there are many online business ideas in UAE that you can start immediately and earn profits.
However, the idea is not as easy as it sounds as there are many limitations, and you have to take care of some important aspects of online business.
If you are looking for some inspiration for virtual business ideas, we hope our guide helps you to get started.