In Dubai, people are very creative with their businesses these days. They have been into it since the early days and are always looking for new business ideas in Dubai.
There is a market for every kind of thing. People are using their creative minds to develop new ideas for doing business and enhancing their lives.
People are always competing in the market because no business is the same. This means that each business idea must be new and different and has to be worked hard to stay ahead.
So if you are also looking for some ideas for business in Dubai, you have come to the right place.
In this guide, we have compiled some of the best business ideas in Dubai that you can start and make yourself some profit.
Some of these businesses are small, smart, and very profitable. We will also guide you on how to start your business idea and the cost of a new business.
Steps to start new business ideas in Dubai
Starting a business in Dubai is challenging as you need to be wary of some important rules and regulations.
Dubai is one of the rare countries where establishing a business is highly encouraged for entrepreneurs, whether a physical or e-commerce business.
So let's look at the steps to start some new ideas for business in Dubai.
Identifying the business sector to start a business.
Selecting business locations such as free trade zone, mainland, and offshore.
Register the name of your new business ideas.
Get a license to form your business.
Provide necessary documents to the department of economic development (DED).
Receive a license to start your own business in UAE or Dubai.
Start commencing business in Dubai.
These were some of the basic steps or requirements you need to establish any successful ideas for business in Dubai.
12 successful business ideas in Dubai
Dubai is a great place to start a business because there are so many opportunities in Dubai and other parts of the UAE.
These business ideas have become successful around the globe and can equally be one of the most profitable ideas in Dubai as well.
Honestly, there are a lot of ideas for business in Dubai, starting from small companies of handmade products to investing huge capital in some innovative and modern technology.
Below are some ideas for business in Dubai with growth potential.
1.

Jewelry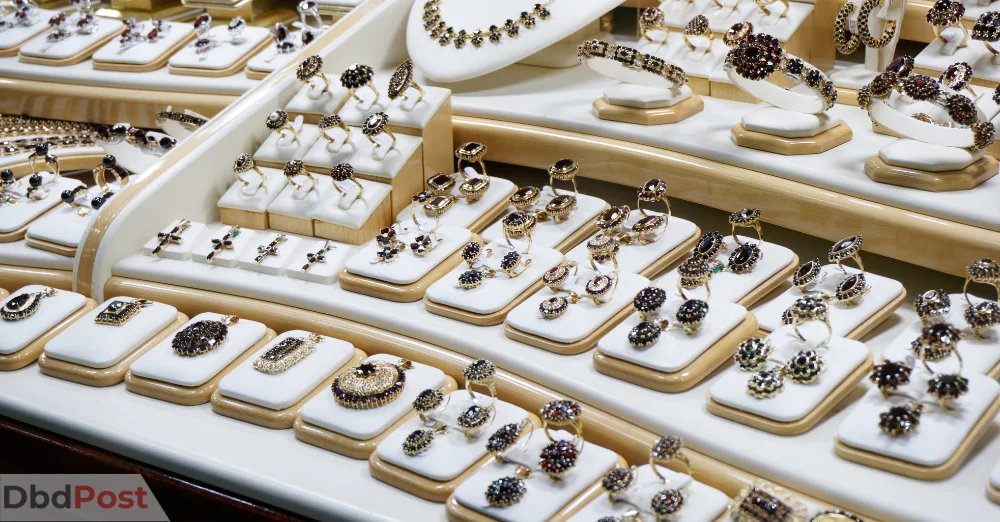 Jewelry is one of the most popular business opportunities in the world due to its high value and demand.
Dubai is also well-known for its handmade jewelry business. The demand for handmade or custom jewelry is very high due to the residency of wealthy and sophisticated people.
You can either make your jewelry or buy it from other parts of the world and sell it in Dubai, UAE.
Handmade jewelry is trendy in many countries, so opening a small business is not necessarily very hard.
You can give free samples of your products to people who have a lot of influence. This will help you promote your small business in Dubai and worldwide.
Handmade jewelry is always popular, a trend that will never go out of style. So jewelry is one of the most imaginative ideas for business in Dubai that can make you prosperous.
2.

Fitness center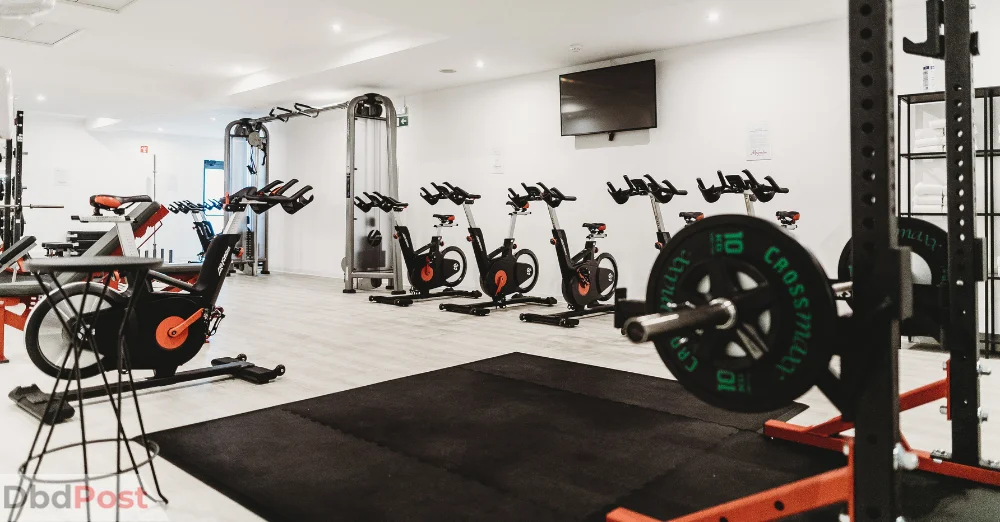 A Fitness center is also one of the new business ideas in Dubai.
People in this country love to care for their bodies and are willing to pay to make them fit and healthy.
You can have a thriving fitness center if you help people achieve their desired fitness goals. Dubai provides many opportunities for people to start businesses related to fitness and health.
First, you need to get the necessary approvals. After that, you can start planning your business in the fitness industry.
3.

Tourism services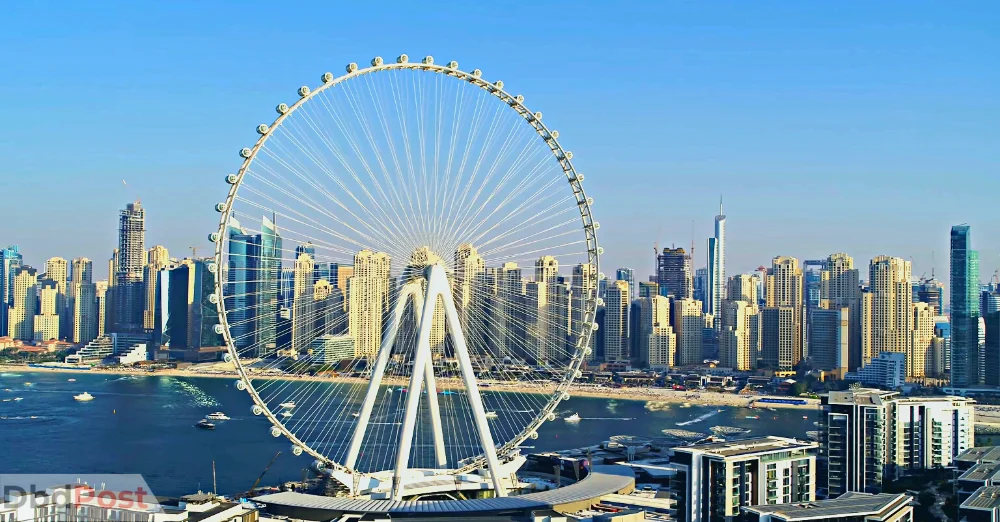 Tourism services can be among the best business ideas in Dubai, UAE, or other emirates. Dubai has always been one of the top bucket lists for tourists to at least explore.
Many tourists visit Dubai for different reasons, including business or pleasure. That's why tourism services are very profitable ideas for business in Dubai.
Even though the world was in a pandemic, Dubai still allowed visitors after ensuring all safety protocols were followed.
In 2020, Dubai saw about 5.51 million tourists in the industry, which started trends in the tourism business. These tourists were looking for a place to escape the lockdown happening in their own country.
Therefore, a tourism company that provides services such as guides, translators, transportation, hotels, and even travel agency packages can be profitable.
4.

Restaurants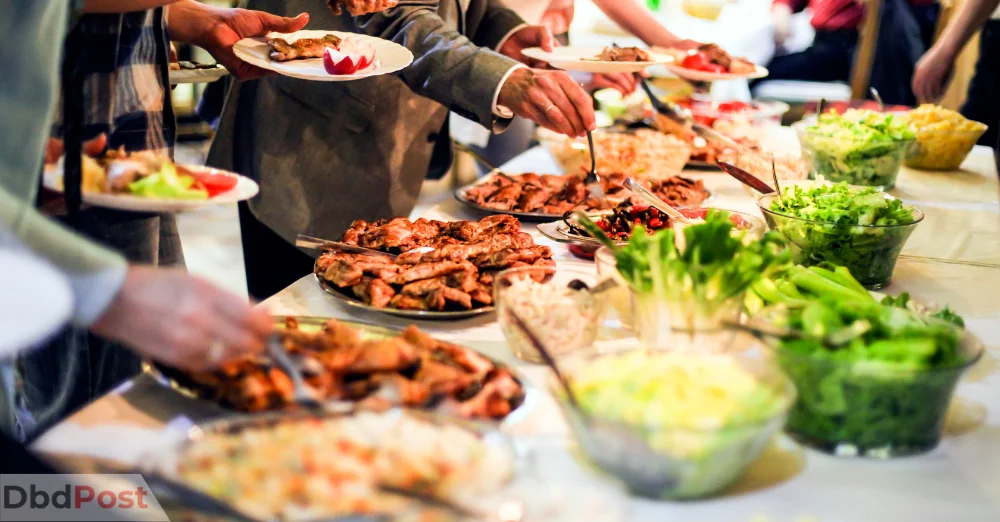 Restaurants are considered one of the most popular business ideas to start in Dubai.
This is because Dubai is gaining worldwide recognition for its culinary scene, similar to New York, London, and Paris.
The city is always looking for new and innovative ideas for restaurants. This includes restaurants, chefs, cafes, food trucks, and more.
As per the 2021 report, Dubai was ranked second worldwide and first regionally for its attractiveness for investments in the F&B industry.
The city has also hosted the world's largest F&B trade exhibition. Hence restaurant business idea in Dubai is one of the smartest and can be very profitable.
5.

Real estate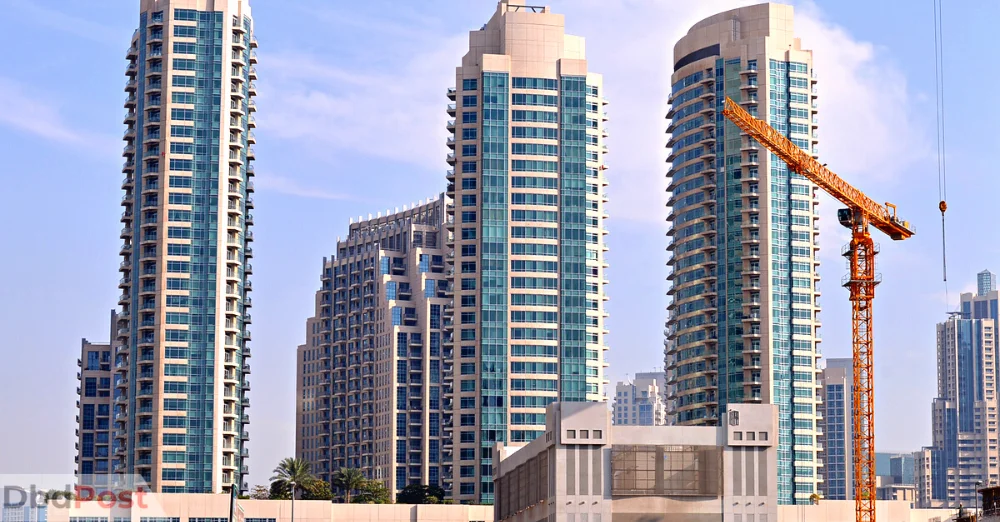 Real estate is among popular business ideas in Dubai because it is considered a good investment. In the middle east, real estate businesses have adopted open economic policies that allow for foreign direct investments.
The rise in business opportunities in Dubai has led to an increase in demand for real estate. Real estate is necessary whether people need it for the hospitality sector or as a place to live.
One of the most appealing laws in Dubai is that residential property purchases are tax-free for UAE residents.
This is why real estate is a popular business to get started in Dubai.
6.

Retail business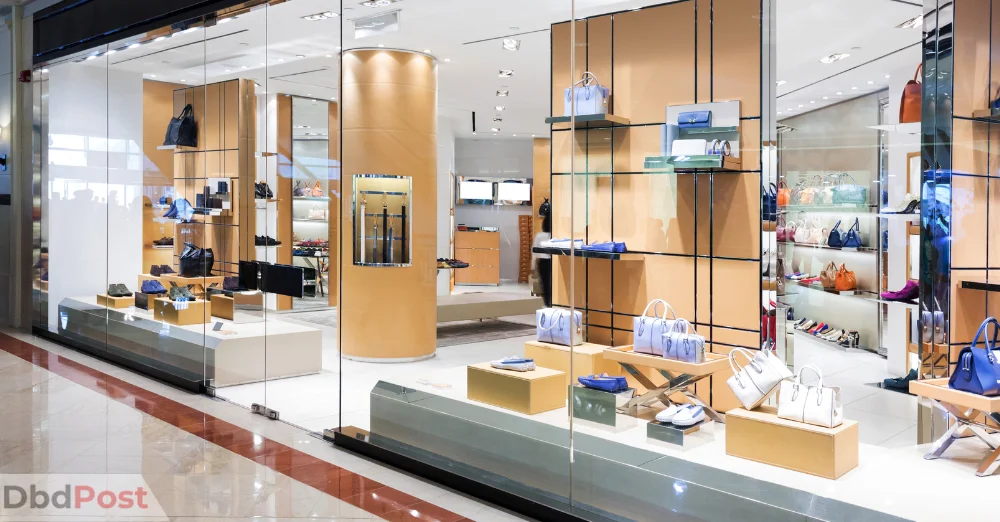 Dubai has also made its name in the fashion and beauty brands and is one of the smartest ideas in Dubai for starting a business.
Street shopping, online shops, pop-up shops, and even traditional shops have created a great shopping experience for the customers in the country.
The UAE has thousands of shops that sell all kinds of clothes, from high-end couture to clothes made in Dubai.
If you have any innovative or creative business ideas in this field, you may be successful in creating a name for your brand in the retail business.
7.

Automobiles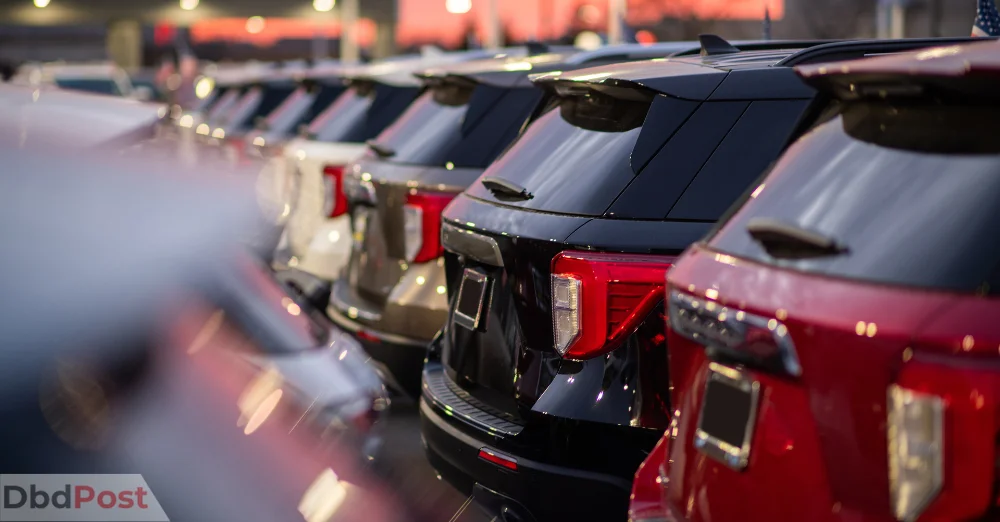 Dubai is also considered one of the most robust automobile markets, with a high influx of luxury cars. So, automotive can be among the top business idea in Dubai.
There are many reasons that the electric vehicle market is growing so quickly. These reasons include low fuel costs, import tariffs, high per capita income, and even favorable tax policies.
This also offers attractive insurance and financing policies, which attract customers to invest in cars or other personal vehicles.
8.

Bookkeeping and accounting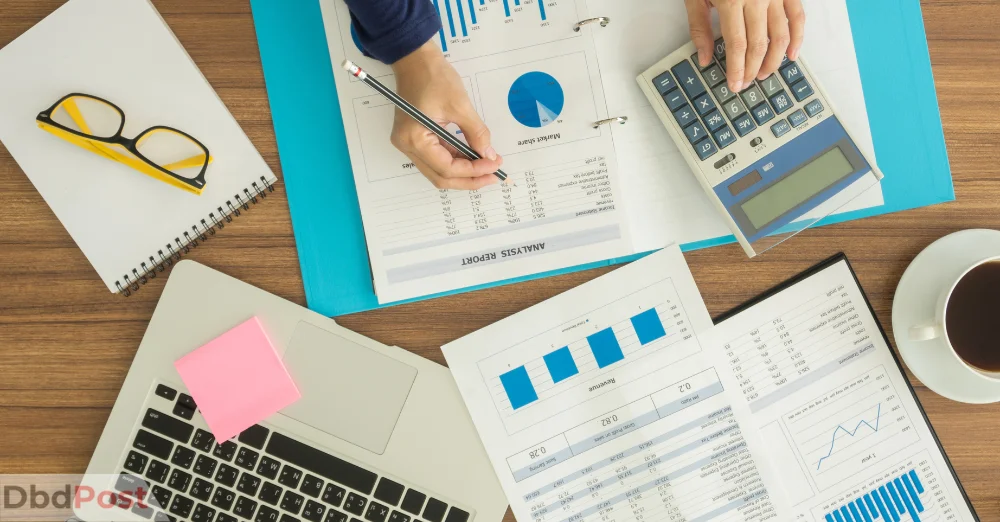 Many international and local companies from different industries are establishing their businesses in Dubai.
This includes companies in infrastructure, logistics, construction, hospitality, and even medicine. These businesses and companies need experts in booking and accounting.
Hence if you are an expert in accounting, the business can be among the online business ideas in Dubai. With booming trade comes various growth opportunities for accounting agencies to find their own needs.
So if you're looking to invest smartly, then an accounting business can be very handy for you.
9.

Speciality clinics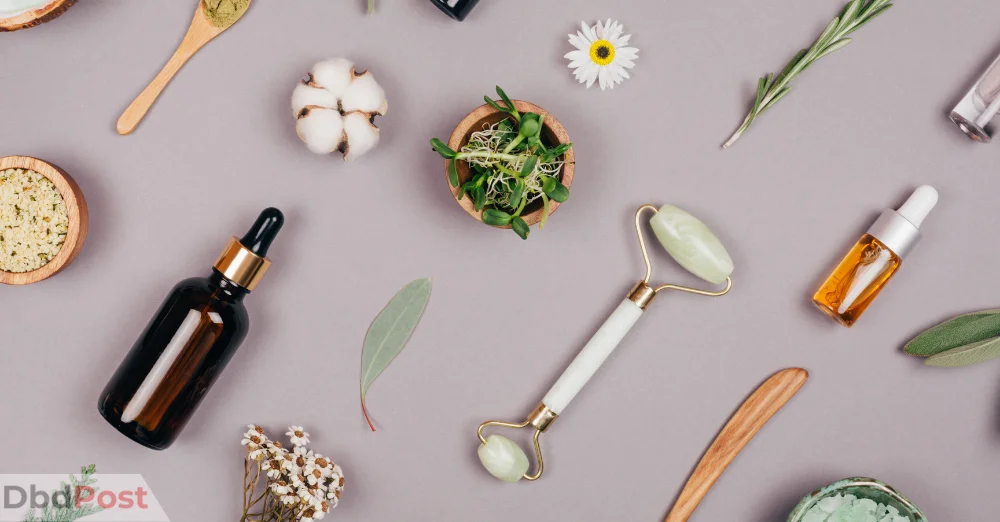 The business of beauty never gets old. Everybody wants to look beautiful and younger than their age.
This is why these clinics' businesses in Dubai can be very profitable. People often want to look good, even if it involves undergoing surgical procedures.
These businesses offer laser hair removal surgery or any other type of surgery. If you can create a contact with a famous hospital, then your business setup will be successful.
10.

Consultancy services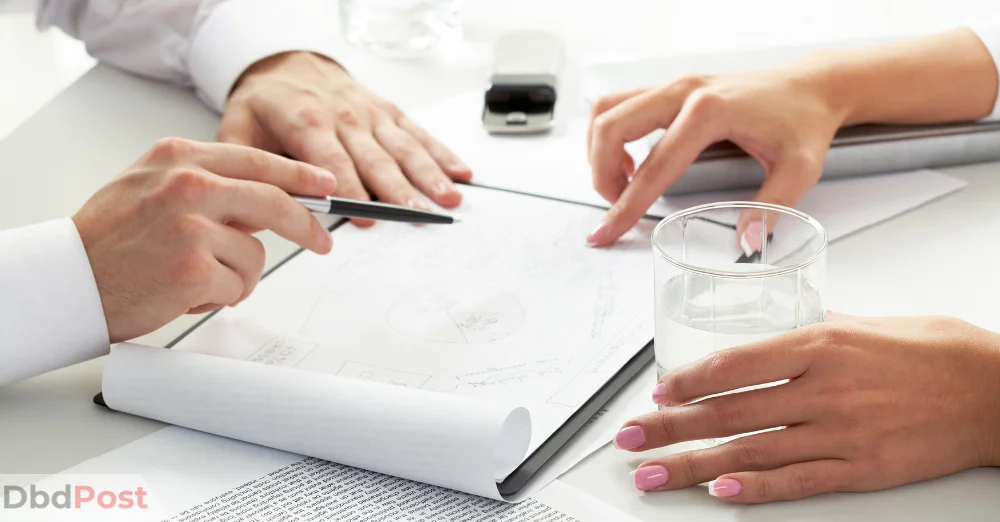 There are a few requirements to start a consultancy service business in Dubai.
If the company owner has completed their higher education in the same field, you will immediately get the license.
Starting a consultancy service in Dubai does not seem much of a deal unless you have your company registration and a license.
11.

Logistics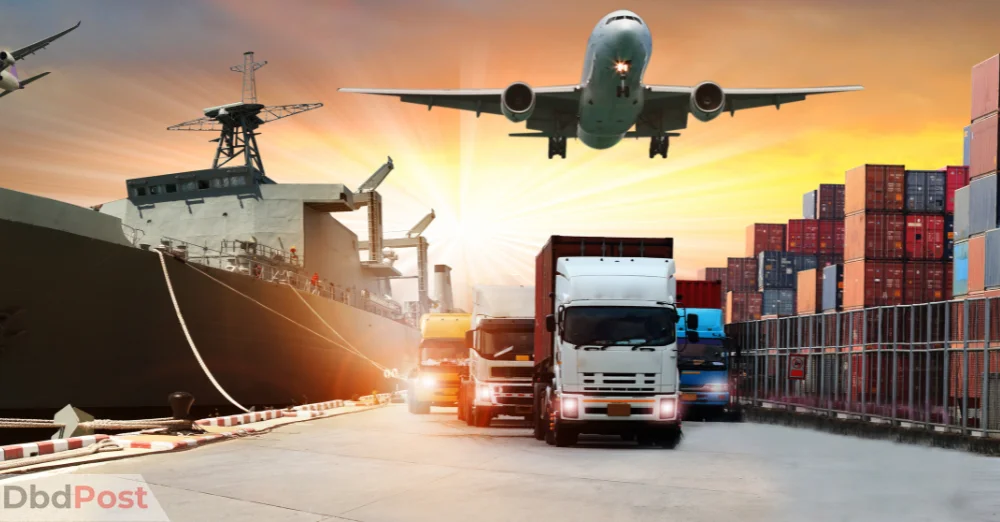 Lately, many people are doing more shopping and picking things up online. As a result, many online shopping businesses need logistics delivery, so a logistics company is advisable.
Honestly, the logistics business setup in Dubai has been growing ever since the pandemic, and people worldwide have gotten into online shopping.
Logistics businesses can also include food delivery services that will support restaurants and food chain lines.
12.

E-commerce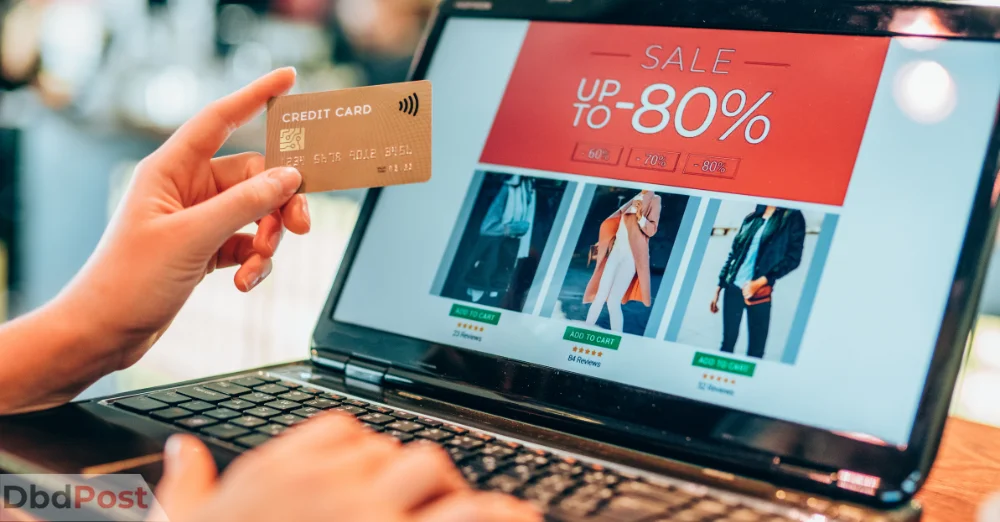 The massive pandemic of 2020 and 2021 that affected many people have forced people to adapt quickly to buying things online.
This led to the growth of business online all around the world, so if you start an e-commerce business in Dubai here or in other parts of the UAE.
People now buy things by looking at pictures of them on their phones or laptops. They don't have to try on or touch the items.
Hence e-commerce also promotes another sector in Dubai, such as the tourism industry, and is quite an attraction in free zones of Dubai.
Since Dubai is a business hub, there are countless options to start your own when it comes to business ideas. You may want to start an online business or can also set up a restaurant chain or logistic company.
Another example of ideas for business in Dubai can be cleaning services, property management business, and even health and hospital services.
To help you with your business setup, you can also take help from business setup consultants in Dubai.
Despite being a favorable environment to start a business, several companies in Dubai first research the market in which they are willing to invest. They also first recognize the cost incurred to set up a business in a particular sector or location.
Let's discuss what kinds of costs you may have to think about before or even after starting your business.
Cost to start new business ideas in Dubai
If you are determined to start some businesses in Dubai, there are many ideas and opportunities. However, to start a new business, you have to take into consideration some costs that you have to bear.
Licensing cost: Licensing is the early cost you must bear while getting a license for a new business.
Company setup cost: Another cost that is mandatory to bear is the setup cost which occurs when you first establish your company.
Business location cost: In the UAE or Dubai, there are various costs according to where you start your business. The mainland location is more expensive than the free zone and offshore company.
Registration cost: Finally, you have to pay some money while providing the necessary documents to the government of Dubai and get a business license.
Hence, you need to be prepared to pay these costs if you want your business ideas to come to life.
Benefits of starting business in Dubai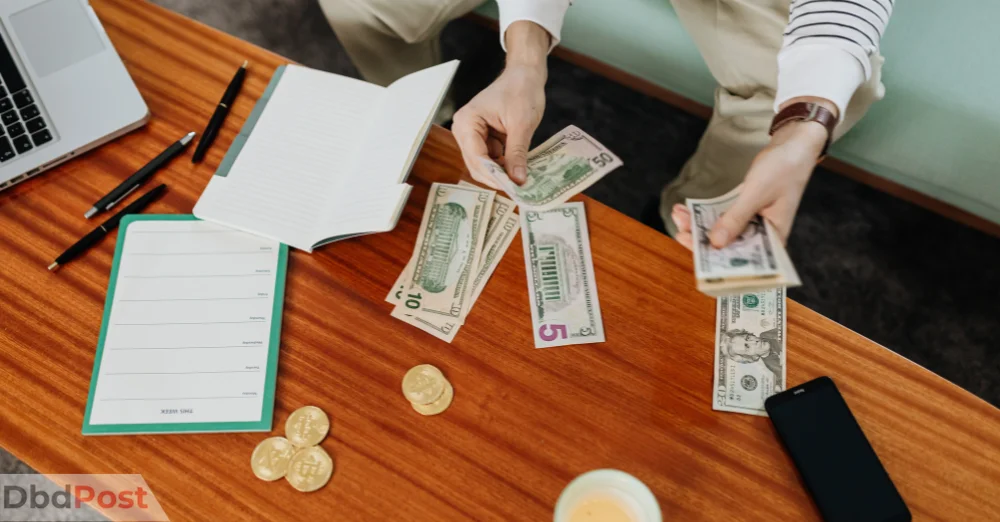 Dubai is a business haven for many entrepreneurs and businessmen worldwide. This is because they have an excellent business environment providing many benefits.
Some benefits of smart ideas for business in Dubai are listed below.
Tax benefits
The businesses in Dubai get lots of tax benefits which help them save money and reinvest in their business. In Dubai, there is no personal tax, corporate tax, or windfall gains, as you only have to pay certain VAT if you purchase online.
Profit repatriation
Business owners can take profits from their business outside the country without restrictions. This is mainly to attract foreign investors to open a business in Dubai.
Confidentiality
The business owner's private information will not be shared with anyone else. Mainly in the free zone location of Dubai, you do not have to share any information about your business, and even the Government of UAE will protect your confidentiality.
No currency restrictions
Dubai businesses can trade in any currency they want, which gives them an advantage. Dubai has allowed different currencies to be traded so businessmen from Europe, Asia, and Africa can start businesses there quickly.
Complete foreign ownership
In a free zone and offshore company in Dubai, the business can be 100% foreign-owned.
Hence these are some of the benefits you want to take advantage of if you come up with smart business ideas and establish some businesses in Dubai.
Related Stories
---
FAQs on business ideas in Dubai
Which are the best ideas for business in Dubai?
Dubai is home to many business opportunities, and some of the best ideas for business are Jewelry, e-commerce, logistics, and consultancy services.
What are the most successful small business ideas in Dubai?
Some of the most successful small ideas for business in Dubai are bookkeeping, retail, and e-commerce.
What are the profitable business ideas in Dubai?
One of the growing business ideas is the real estate business which can be quite profitable since the value of land or house appreciates over time.
Another profitable business idea in most sectors is jewelry, retail business, restaurants, and even e-commerce.
What is the best business to start in Dubai in 2022?
There are many opportunities to start a business in Dubai; however, the best business ideas are tourism, logistics, e-commerce, and restaurants since they are in high demand.
Final thoughts
Dubai is excellent for business, and if you have some amazing business ideas in Dubai, then you will immediately prosper and start earning money.
You can either create your brand for your business or invest in some already successful ideas for business in Dubai.
We hope our guide will help you generate some ideas for business in Dubai if you need some guidance.


Mohamed Yousuf is a personal financial advisor based in the UAE. He helps people save money, shop smarter, and manage their finances. He has over a decade of experience as a financial adviser and is committed to helping his clients reach their financial goals. He is also actively involved in the community, volunteering his time to help those in need.