If you are planning a trip to Qatar in 2023, look no further here; you will find the list of the best places to visit in Qatar.
Qatar is a country that offers an endless number of possibilities for travelers. Whether you are looking to shop, explore the history, or experience nature Qatar has something for everyone.
In this Dbd travel guide, we will discuss some of Qatar's best places for tourists to visit and what you can expect at each location. It details everything you need to know before visiting Qatar. It also includes tips for a smooth journey and several frequently asked questions that tourists should know before visiting Qatar.
Top 10 best places to visit in Qatar
There are a number of exciting places in Qatar that are worth a visit. The following is a list of the top 10 best places to visit in Qatar in 2023:
1.

Qatar National Museum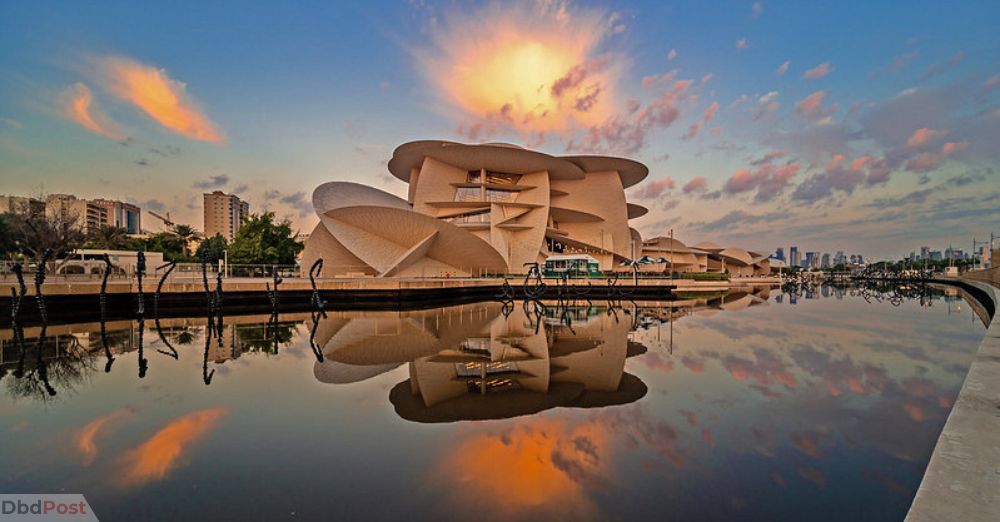 The Qatar National Museum of History and Archaeology is the first museum in Qatar to showcase the country's diverse cultural heritage and its role in world history. It tells how Qatar became what it is today through interactive exhibits. It is fun for all ages and educational too.
Qatar is an ancient nation with a rich history, but most people do not know much about it. The museum building also has beautiful architecture that is unique. It looks like a desert rose. Therefore, the national museum of Qatar is an exciting place to visit in Qatar.
For further information and to book tickets, you can visit the official website of the Qatar National Museum.
Entrance: Tickets required
See Also: Best Places to Visit in Dubai
2.

The Pearl Qatar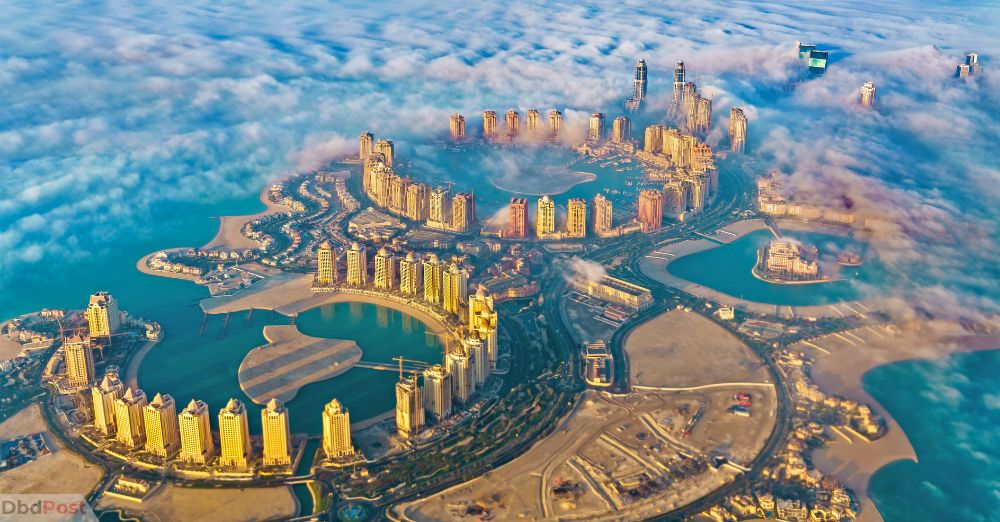 The Pearl-Qatar is one of the mega projects with big ambitions in Qatar. It is an artificial island built off the coast of Doha, and it aims to become a sustainable model for other countries in the region. It also aims to be an example of using technology to make people live better lives.
The Pearl-Qatar has everything from fine dining options to casual family restaurants with waterfront views all under one roof so you can enjoy a comprehensive yet delectable experience. Additionally, it has a selection of specialty boutiques offering fashion jewelry & lifestyle products and selected specialty stores that offer a unique shopping experience.
Tourists can also stay at Pearl for a while to get its experience. Even if you did not have the opportunity to stay, this modern man-made city is a must-see destination while in Qatar.
For additional information, see the official website for Pearl Qatar.
Entrance: Free entrance for the market and booking required for the stay
3.

Souq Waqif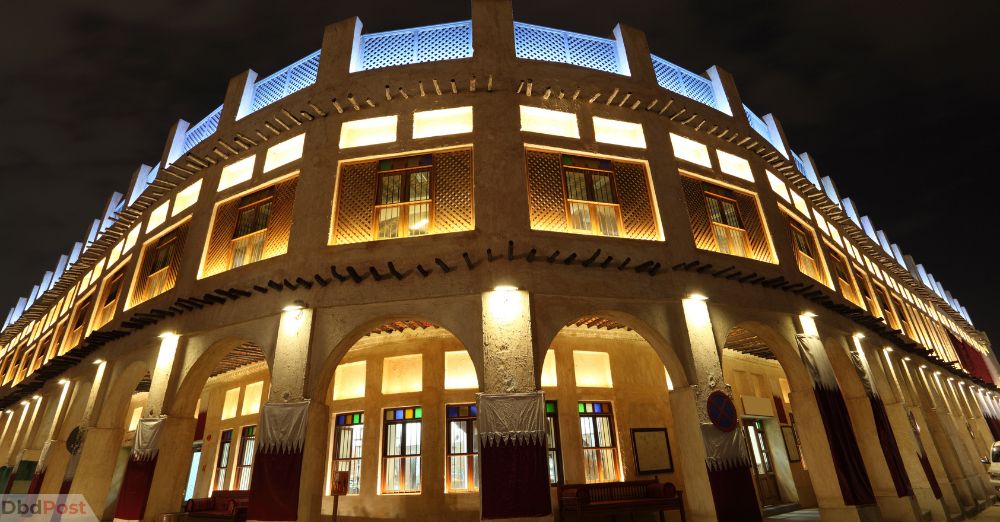 Souq Waqif is one of the oldest markets globally and has been an important trade location since ancient times. This market has something for everyone, including fresh fruit and vegetables, local handmade crafts, clothing, and shoes.
This place is now a major tourist attraction with restaurants, shopping, and plenty of exploring places. You can even take guided tours through the souq if you want to learn more about its history. Several cafes offer delicious food at reasonable prices.
The souk is located right on the Corniche waterfront, perfect for people watching while enjoying some ice cream or coffee.
It is worth visiting the Souq Waqif market to get a sense of Doha's history and culture.
Entrance: Free entry
4.

The Corniche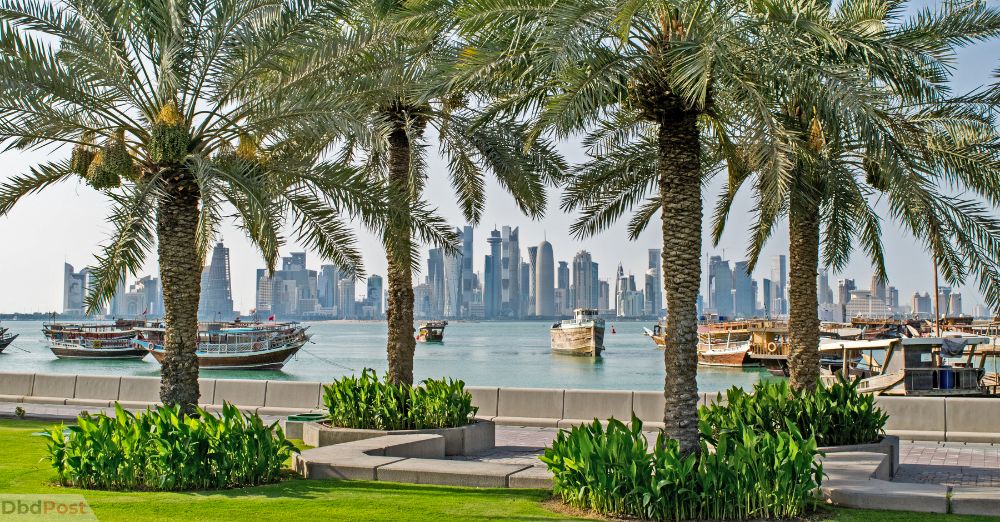 The Corniche is one of the most popular places to visit in Qatar. It has beautiful views, great restaurants, and plenty of things to do.
If you are looking for something fun to do while in Doha, check out the Doha Corniche. This 5 mile stretch along the waterfront has everything from beaches to restaurants and shops that have been explicitly designed for strolling. You can also find several parks and playgrounds for the kids.
Therefore, Doha Corniche is one of the tourist places to go in Qatar for a chill evening and some casual shopping and dining.
Entrance: Free entry
See Also: Best Places to Visit in Malaysia
5.

The Katara Cultural Village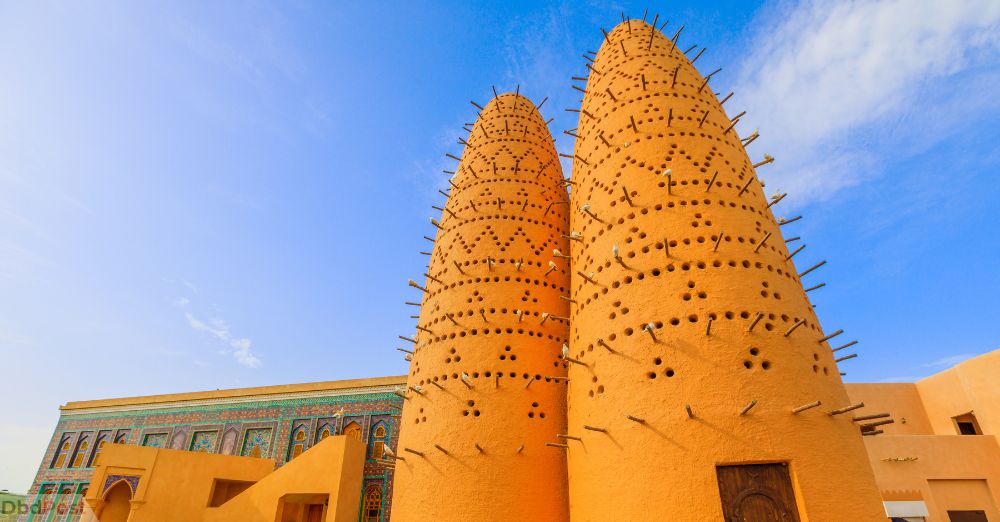 Katara Cultural Village is a place where people can come together to experience different cultures and learn from each other. It is an opportunity for you to try new things, meet new friends and enjoy art in all its forms – music, dance, theatre, or visual arts.
Katara Cultural Village's heart lies in a rich collection of Arab heritage experiences: Al-Arroub Folklore Heritage Center, Doha Exhibition & Convention Centre, Al-Khor Museum, Nabadwip Crafts Centre Qasr al Zubair Museum, and Madinat Khalifa Historical Site. This place tells Qatar's story through interactive exhibitions that showcase traditional handcrafts like calligraphy painting (Thuluth), pottery making (Zirafah), paper marbling.
Therefore, Katara Cultural Village is a popular attraction in Qatar that offers things for any age group.
You can check the official website of Katara Cultural Village for more information and updates about things to do in The Katara Cultural Village.
Entrance: Admission required
6.

The Doha Desert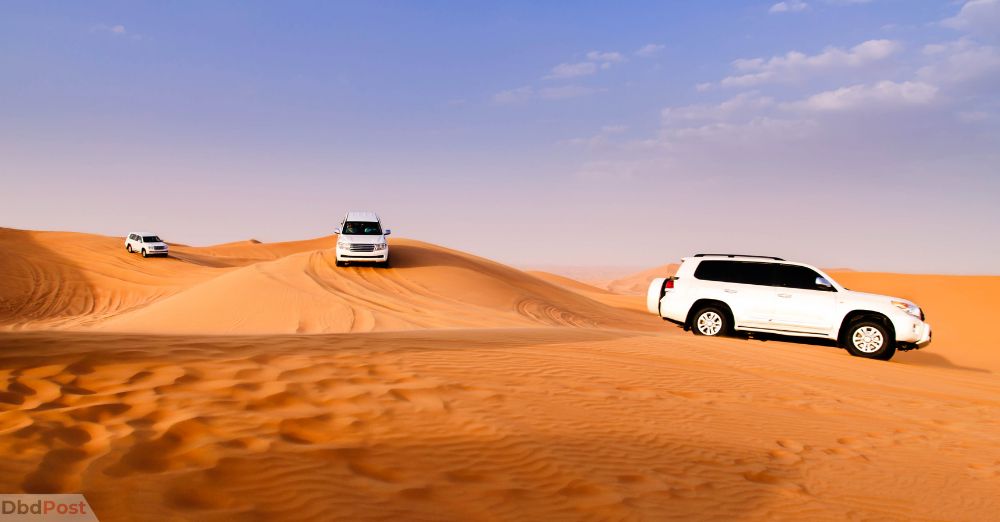 The Doha Desert is the perfect Qatar vacations spots if you want to do something different. You can ride camels, sandboard, or even paraglide. It is a fantastic way to spend your time in Qatar.
You may have an amazing desert experience in Doha, Qatar's dunes. Nothing compares to a camel ride over the smooth dunes before heading out on an exciting desert safari across the dunes to Khor Al Adaid. It is only accessible by 4 wheeler. It is one of those locations that are difficult to discover elsewhere in the world.
If you prefer a bird's eye view of the fantastic landscapes and dunes, paragliding, kitesurfing, and more are could be your option.
In Doha, you can get one of the best desert adventures in the middle east. Doha deserts are the top tourist attractions in the country.
Entrance: Bookings required
See Also: Best Places to Visit in Saudi Arabia
7.

The Museum of Islamic Art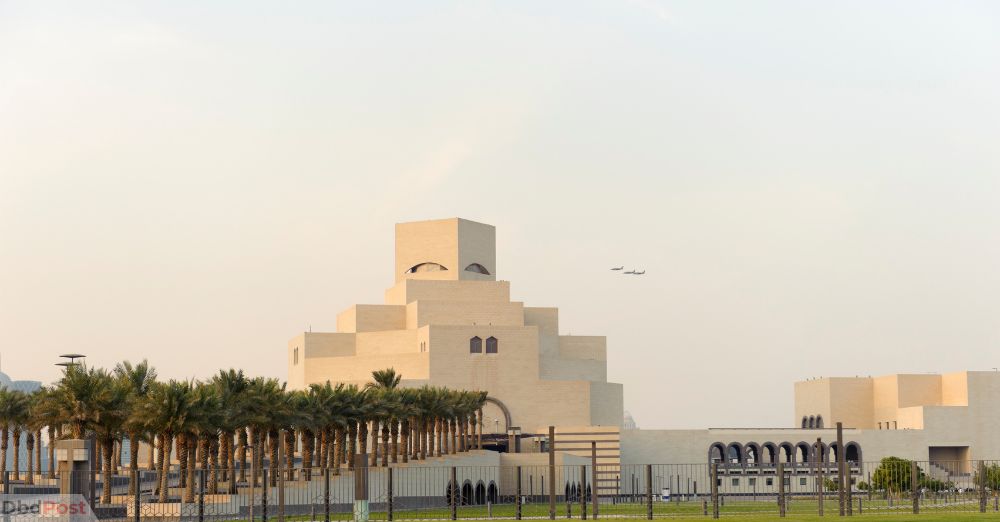 The Museum of Islamic Art is located in the capital city of Qatar. It is one of the best places to visit in Doha, Qatar.
MIA offers a unique opportunity to experience thousands of years of history, culture, and tradition through its collection of over 6,000 objects from across the Muslim world.
A visit here will teach you about Islam and give you an insight into the rich cultural heritage belonging to many different regions such as North Africa, South Asia, or Persia (Iran). You will learn about the architecture and design techniques like mosaics or stucco work on walls or ceilings. You can also learn about fashion. It has clothes from weddings dating back to the 19th century.
You can visit the official website of The Museum of Islamic Art for more information.
Entrance: Tickets required
8.

MIA Park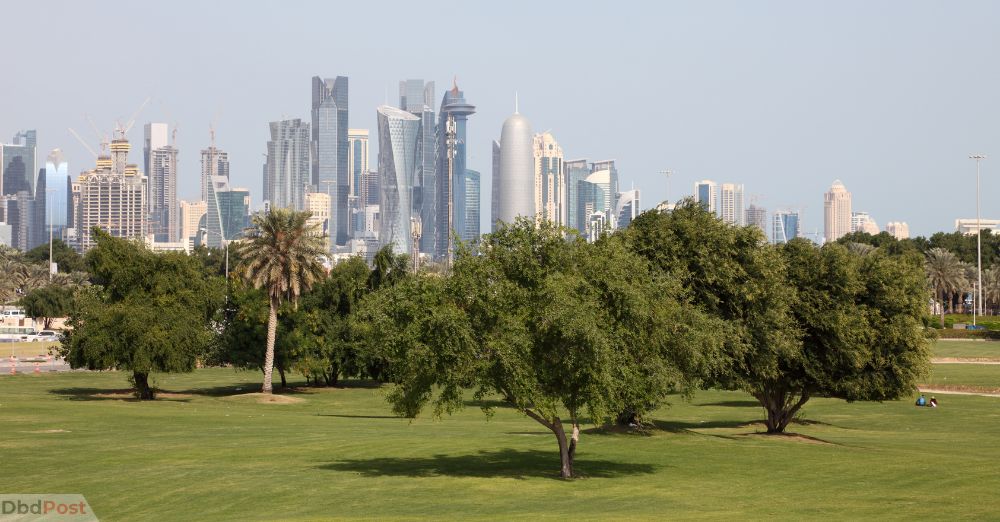 MIA Park is definitely among the best places to see in Qatar if you want to take your children somewhere safe where they can play or have a break from the sun.
There are some parks nearby, but not many open all day long, and that does not charge an entrance fee.
This park has been built right next to the Museum of Islamic Art (MIA), so you can enjoy both at once. It is free for everyone, even if you are not visiting the museum. The park has plenty of space so there will be room for everyone no matter when you visit. This place has workshops like Arabic calligraphy. It also does interactive things for kids like Islamic Art through Time.
You can also check out their calendar of activities on the official website of MIA Park to see what is going on during your stay in Doha.
Entrance: Free entry
9.

Aspire Park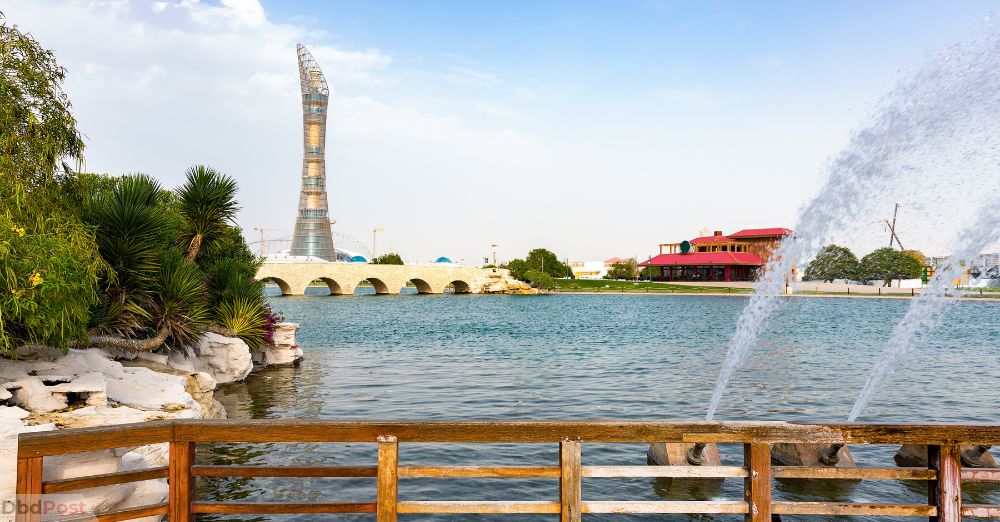 Aspire Park is one of the best places in Doha to visit if you are looking for a place to have an outdoor picnic with your family and spend a lovely day out with your friends.
It has beautiful fountains, playgrounds, and other fun features. You can also enjoy a spectacular view of the Aspire Tower at night. The park also has a lake where you can go fishing or sit by the water and relax.
It is located in Aspire Zone, Qatar's biggest park. The park is open every day from 7:00 am to 11:00 pm. You can find more information on the website of Aspire Zone.
Entrance: Free entry
10.

Doha Fort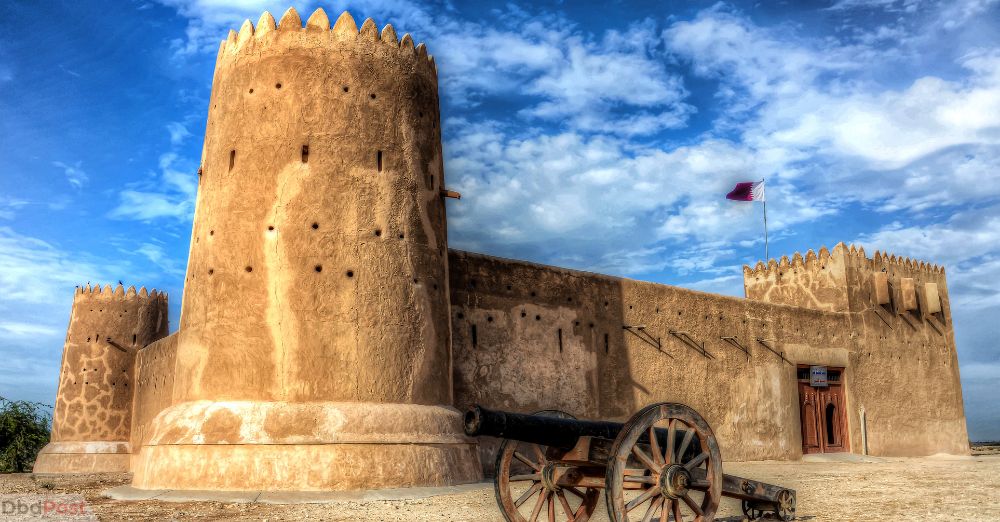 Al Koot Fort, commonly known as The Doha Fort, is located in the old city of Doha and is one of the best tourist attractions in Qatar.
The Doha Fort is the perfect destination for those who want to learn more about the culture and history of Qatar. It is also a great place to shop for traditional handicrafts, products, and photos of daily life with illustrations. You can even purchase some unique items not available anywhere else in the world.
Entrance: Tickets required
Tips and tricks to make most out of Qatar visit
Dress Modestly: Avoid wearing revealing clothes in public places.
Ramadan: During Ramadan, many eateries are typically closed during the day. However, they will reopen after sunset. So keep this in mind if it affects you.
Look for Prayer times: Make sure to check the prayer schedules of the locations you will be seeing to plan your trip accordingly.
Travel document: You should have a travel document, such as a passport or identification, with you at all times.
Currency: You will need to exchange the local currency to make your trip more manageable.
Mobile apps: Download useful mobile apps in Qatar such as Google translate, ride apps, food delivery apps, public service apps.
FAQs about the places to visit in Qatar
What are the amazing places to visit in Qatar for couples?
There are numerous places to visit in Qatar as a couple. Some of the amazing places include:
– Fun activities together at Katara
– A day out at Aspire Park
– Enjoy the greenery at MIA Park
– A nice walk along with the Cornish
– Dining and shopping at Pearl
What are the suitable places to visit in Qatar at night?
Following are the places to visit in Qatar during the night:
– The Souq Waqif is a great nightspot for shopping and dining
– The Shisha Terrace at Four Seasons Hotel Doha for dinner at sunset
– The Sunset dinner cruise overlooking the harbor
– Go for some adventure in Night Desert Safari
– Pearl Qatar for fine dining and shopping
– Visit Doha Skyline
What are the best places to visit in Qatar during summer?
Some of the best places to visit in Qatar during summer include Aspire Park and MIA Park.
These places offer excellent opportunities to beat the heat and enjoy fun activities.
Aspire Park is especially a great place to visit during summer as it has a large waterpark with numerous water slides. Likewise, MIA park is full of greenery and a perfect place to enjoy the cool breeze during hot summer days.
What are the places to visit in Qatar during the Eid holiday?
The best places to visit in Qatar during the Eid holiday are the malls. The malls are usually crowded but full of activities and fun for people of all ages. The stores also offer special performances and deals during the Eid holiday. The best malls to visit include Villagio Mall, City Center Doha, and Al Khor Mall.
Final thoughts
Qatar is one of the top travel destinations for people around the world. The country has so much to offer. Qatar has it all, from beautiful beaches and luxury hotels to the world-famous deserts and historic souq(markets).
Some other famous tourist attractions not included in our top 10 places to visit are Al Zubarah Fort, The Barzan Towers, Sealine Beach, and so on.
We hope you enjoyed reading this list of the best places to visit in Qatar. It is a perfect place to visit with family, kids, friends, couples, or solo. You can find most of the amazing destinations on this list.
Please pass this information along to your family and friends if you found it helpful.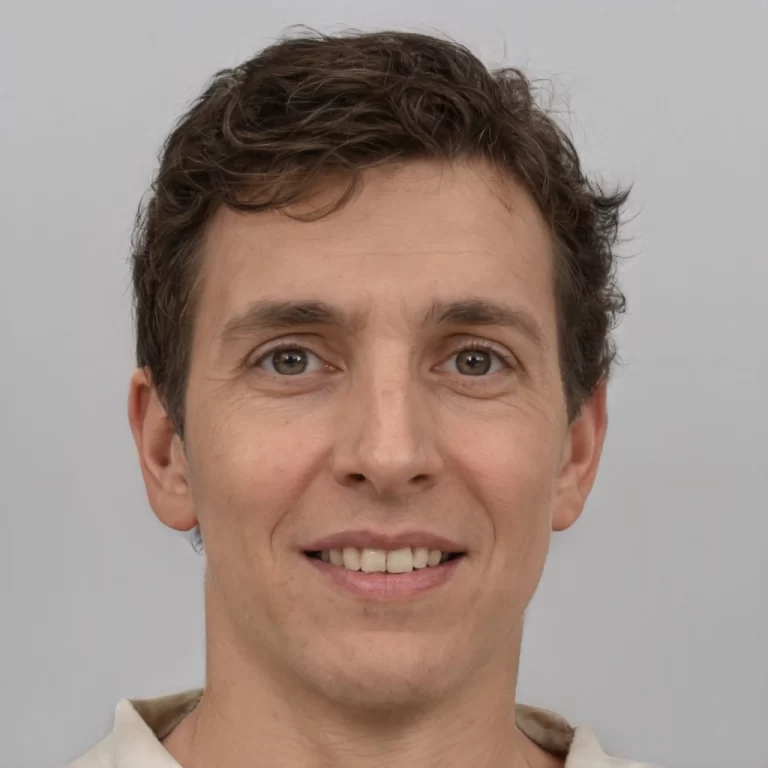 Draven Watson is an experienced traveler with a passion for exploring the world. He has visited over 32 countries and knows how to plan the perfect itinerary. Draven loves discovering new cultures, finding the best places to eat and live, and uncovering unique activities. He enjoys sharing his knowledge and experience with others so they can make their memories.