Knowing how to find cheap flights will help you save thousands of dollars in years to come. After all, flight prices don't seem to be going down any time soon.
It isn't easy to find cheap flight deals with so many people trying to get them simultaneously. But there are some tricks to booking cheap flights that not everyone knows about.
Numerous websites claim they can find cheap airlines tickets for you. However, their sheer number can be tricky to know where to start your search for cheap fares.
That's why we've put together this Dbd guide on how to find cheap flights in 2023 and beyond.
How to find cheap flights?
There are plenty of things you can do to book flights with cheap airline tickets. Some are more technical than others, but we will explain them in simple terms to help you understand.
Here are ten tips on how to find cheap flights to your destination from anywhere.
1.

Book in advance to get the cheapest flight tickets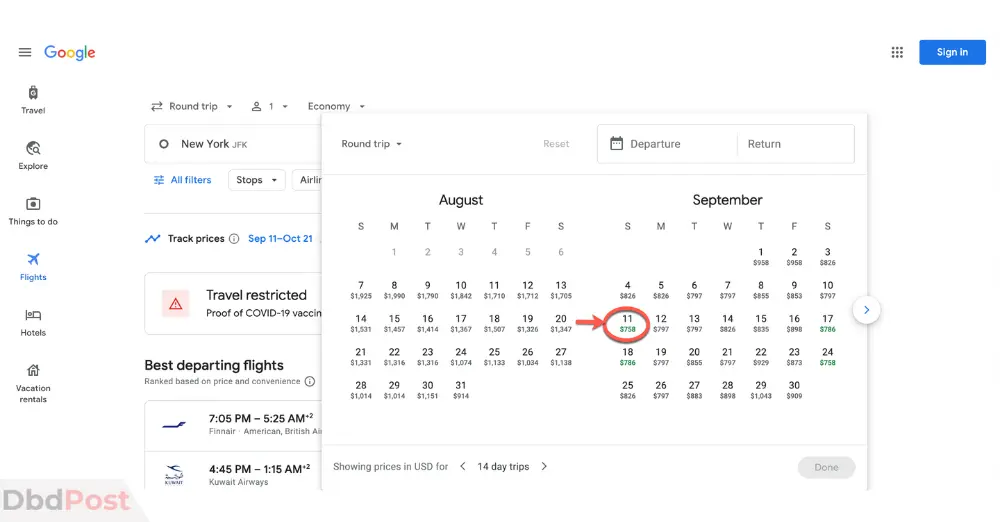 One of the best ways to get cheap tickets is to book in advance. This is especially the best option for international travel and international flights.
Airlines release their flight schedules several months in advance. So if you know your travel dates, as the departure date, it is best to book your flight immediately, and you might save hundreds.
Advance booking is almost always better than last-minute booking. You will have a more comprehensive selection of cheap tickets and are less likely to get stuck with an expensive ticket.
You should always avoid booking flights at the last minute. It is rare for flight airfare to go down at later dates when so many travelers are in a last-minute rush.
Related info: Want to know how to get cheap flight deals from Dubai to India? Here is our comprehensive guide explaining – 10 Ways to Find Cheap Flights From Dubai to India.
2.

Be flexible with your flight dates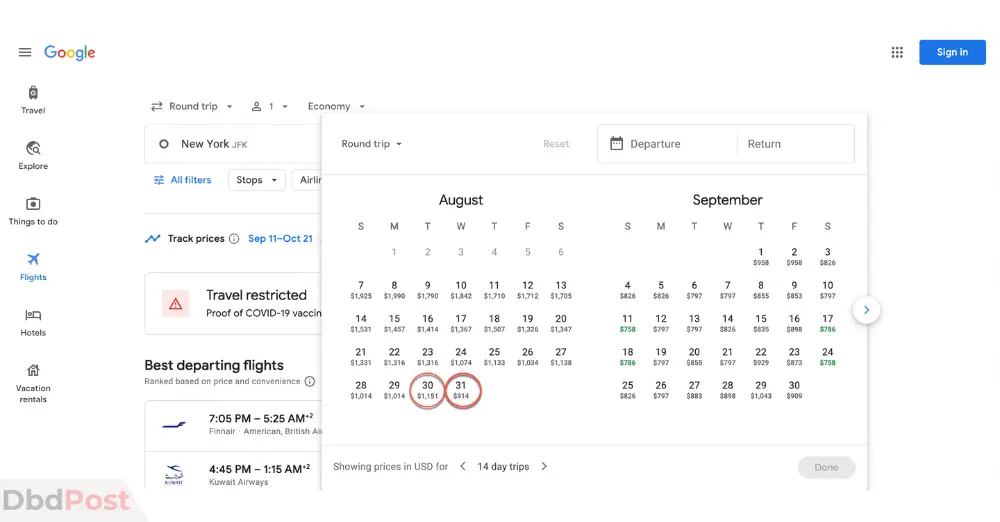 You can snag the cheapest flight tickets possible if you have flexible dates within your travel budget.
Instead of finding the cheapest flight on a specific day, find a day with the cheapest flight. Keep an eye on flight prices on different dates and book your tickets when you see a good deal.
If you have light luggage and are willing to fly on the same day, look for a last-minute flight deal. It is rare, but airlines will sometimes release cheap tickets to fill their seats at the last minute.
By adjusting your travel dates, you are most likely to find the best flight deal.
3.

Compare flights using flight search engines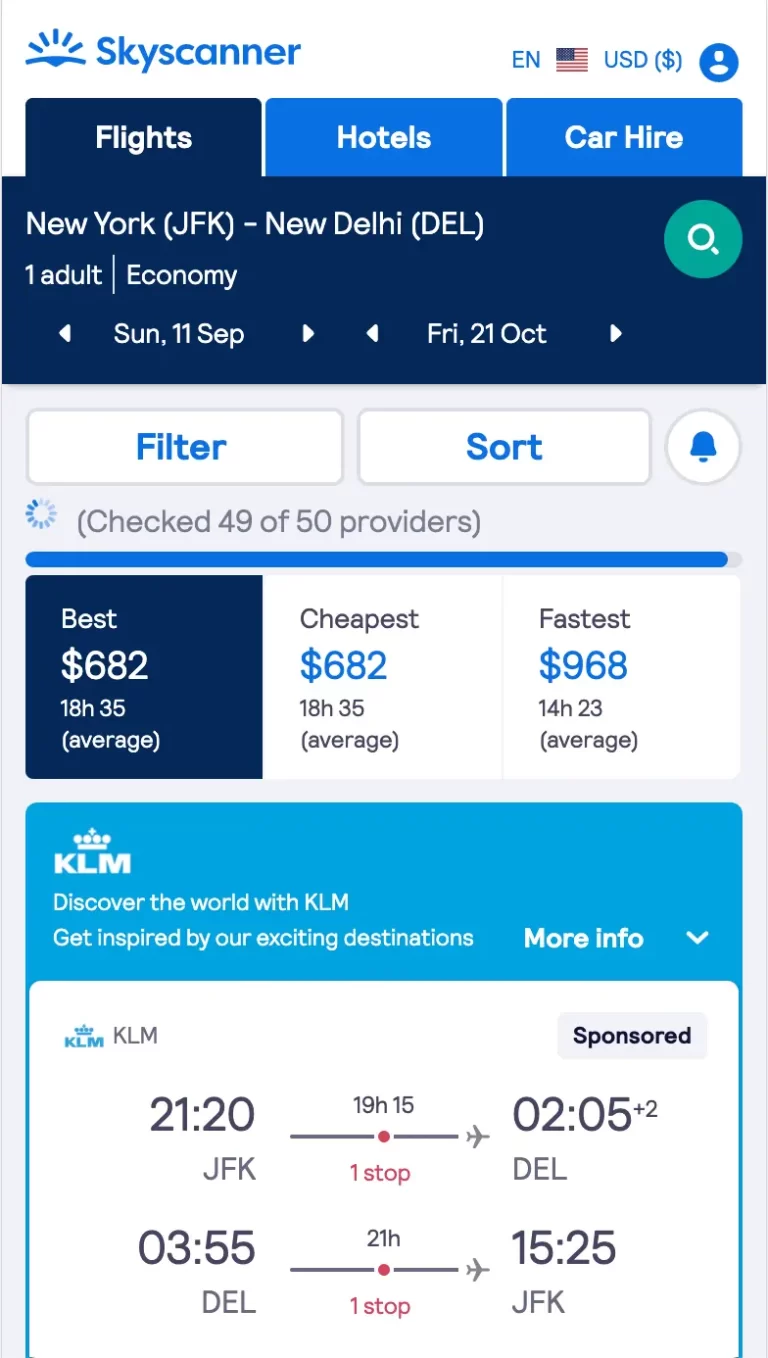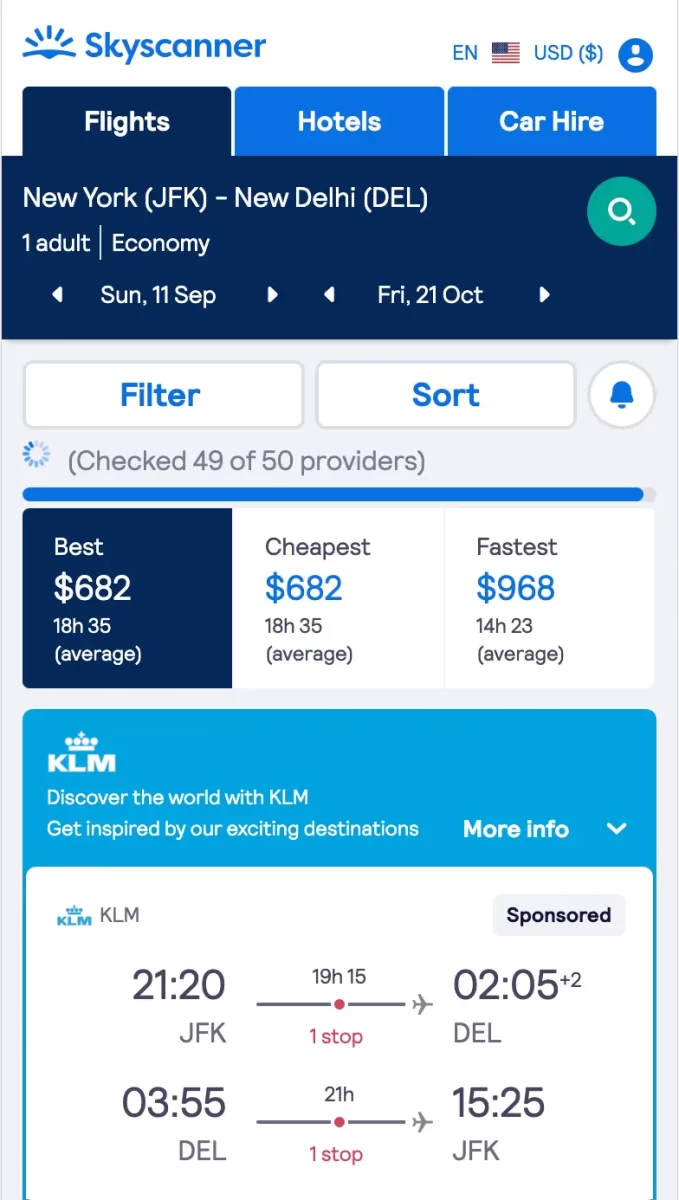 You need to compare prices from different airlines to find the cheapest flights. The best way to do that is by using a flight search engine.
When using a flight search engine, just enter the airports of your departure and arrival cities. You will receive a list of cheap tickets with all the necessary details.
Some of the great search engines to find and book cheap flight tickets are as follows:
Overall best for finding international flight deals.
Provides outstanding customer support.
Displays one of the highest number of search results.
Has in-depth search filters.
Intuitive calendar showing cheapest airfares of each day.
Shows fast search results.
One of the best international airline flight aggregators.
Shows lesser-known airlines missed by others.
You can book tickets efficiently.
Updates information in real-time.
One of the most diverse international plane tickets search.
Shows results of less popular airlines too.
Displays highly relevant search results.
Has a good customer support team.
Some airlines also charge for checked baggage, food, and seat selection.
When you book cheap flights, find out about these costs and try to avoid such airlines. Otherwise, you may have to spend more than you expected.
4.

Fly on budget airlines with cheap flights tickets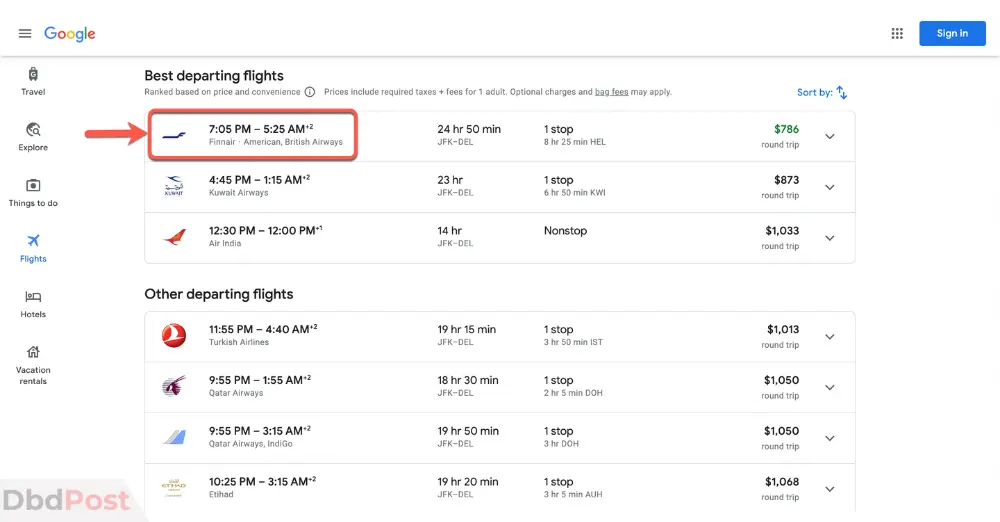 A great way to find cheap airfare is to fly on budget airlines. Budget airlines fly in almost every location in the world.
Budget airlines are low-cost carriers that offer flights at a fraction of the price of traditional airlines. A budget airline tends to keep its fares lower than most airlines.
They usually have fewer services and amenities than full-service airlines. But if you're just looking for a flight to your destination, they are a great option.
You can find budget flights with the cheapest price on flight comparison sites like Google flights, Skyscanner, Kayak, etc.
Some of the best budget airlines with low prices are Air Arabia, Air India, Spice Jet, Kenya Airways, JetBlue Airways, etc.
See also: Check out this guide on – 10 Ways to Find Cheap Flights From Dubai to Nepal, where we have listed different tips on getting flights from Dubai to Nepal on a minimum budget.
5.

Avoid peak travel times to get cheap flights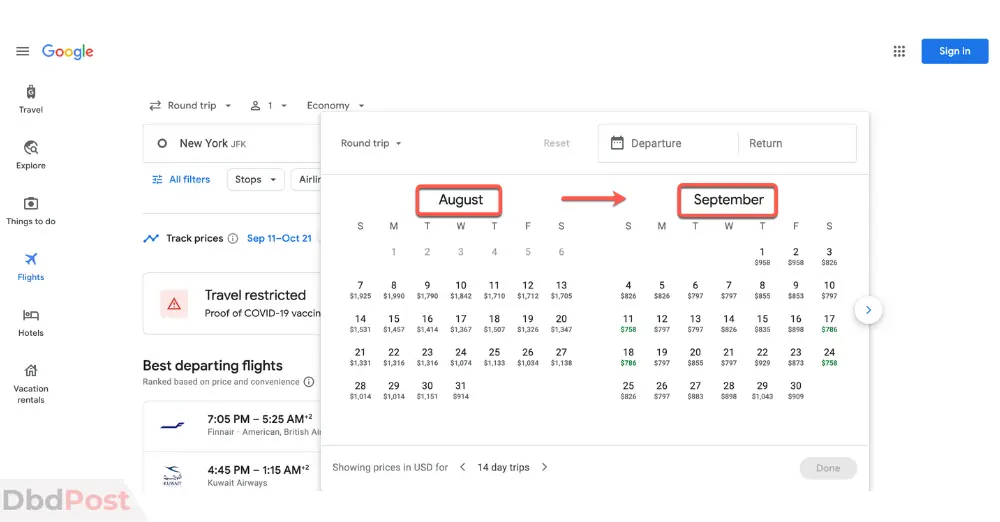 You should avoid flying during peak travel times if you want cheap flights. Airlines generally charge more for tickets during these times due to high demand.
The busiest travel times are usually around holidays and other significant events. This includes December, Christmas, and New Year's Eve, among others.
So adjust your travel dates and try to avoid these times as much as possible.
Instead, aim to fly during the off-peak season. You will find that flight prices are generally lower during these times.
The off-season times can differ based on your destination. Generally, months with holidays, festivals, or tourism seasons are considered peak times. Avoid them and find the cheapest time, i.e., one with no holidays or tourist seasons.
6.

Use the travel reward program to book cheap flights

If you frequently fly with the same airline, you should sign up for their travel rewards program.

These programs are designed to give loyal customers discounts and other benefits. These can save more money on a round trip too.

You can use your points to book discounted or free flights, hotel bookings, car rentals, and more. This can be a great way to save money on your travel expenses.

Just make sure to read the terms and conditions of the program before signing up.

Here are some travel credit cards that provide great discounts to reach your final destination:

Capitalone's venture X card
You get a 75,000 miles bonus upon spending $4,000 in the first three months.
Up to $300 travel credit.
Chase Freedom Unlimited card
No annual fees.
Your cashback rewards will never expire.
American Express Gold Card
Foreign transaction fees are not applicable.
Provides baggage insurance.
Related info: Check out our guide on – How to Find Cheap Flights From UAE to Pakistan for budget-friendly flights to Pakistan from the United Arab Emirates.
7.

Avoid direct flights if possible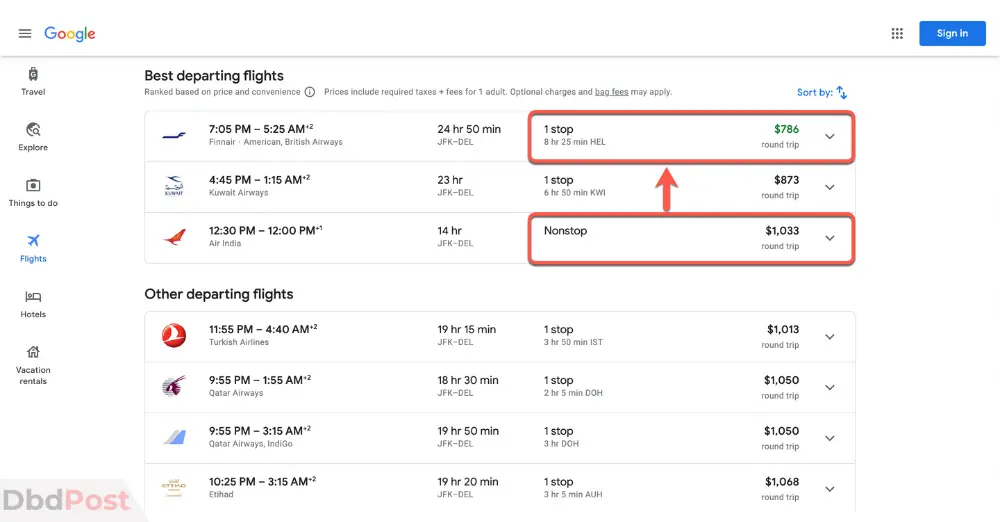 When booking a flight, choosing the direct flight option is often tempting to reach your destination faster. However, direct flights are usually more expensive than flights with layovers.
This is because airlines can sell more seats on a flight with multi-city flights landing in multiple cities. This way, they do not have to worry about having empty seats on a long journey.
So, if you are willing to sacrifice a little bit of time, choosing a flight with one or more transits and connecting flights can help reduce your airfare cost. Some specific flights and airlines opt for this.
Let's look at an example.
We compared a flight from New York, the USA, to Santiago, Chile. The flights with transits cost only half of what the direct flights cost.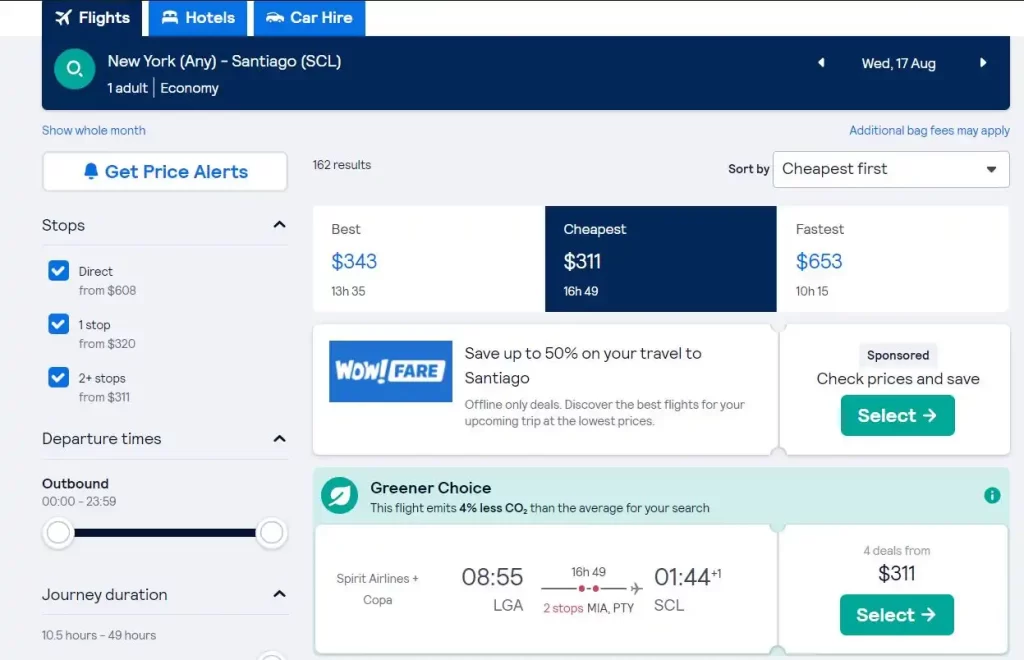 The cheapest flight costs only $311 for the flight with transits.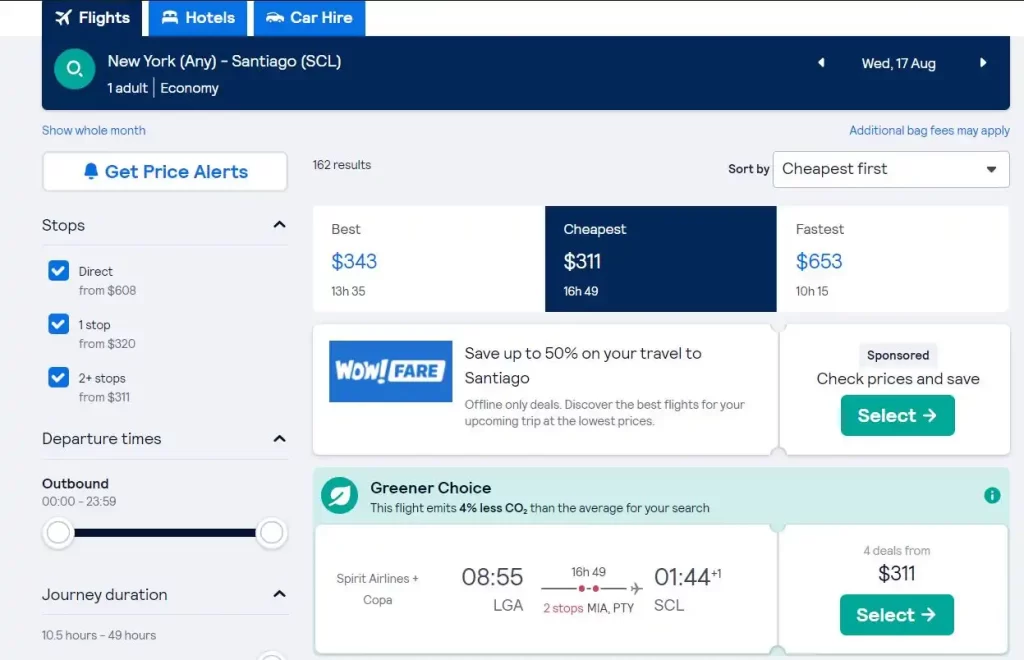 The cheapest direct flight costs $608. That is almost double the cost of the previous one we saw.
If you take a closer look at the pictures, you will notice that the flight with transits is from a different airport in New York. This brings us to another point.
A flight from one nearby airport might be cheaper than a flight from another airport. In our example, the flight from JFK airport costs more than that from LaGuardia airport – both of which are in New York.
So next time you book your flight, choose a flight with layover/transit, and it is worth checking if another airline is flying cheaper.
8.

Try paying with different currencies on your air tickets

Selection of the correct currency to pay for your airfare can save you a lot of money.

Airlines usually charge a foreign transaction fee when you use a credit or debit card that is not in the local currency.

For example, if you are using a US-issued credit card to book a flight originating from Europe, you will be charged a foreign transaction fee.

On the other hand, if you use a credit card issued in Europe, you will not be charged this fee.

Therefore, it makes sense to use a credit or debit card issued in the country of origin. Alternatively, you can use a travel credit card that does not charge foreign transaction fees.

So, while paying for flights, ensure that you pay with proper currencies and not other currencies. This way, you can get the best deal and the best price.
9.

Set fare alerts for price drops on airlines tickets

There are two ways to get the best deals on airline tickets – either you can keep tabs on ticket prices or set up a fare alert.

Fare alerts are a great way to save money on air travel by finding cheap deals. They will notify you as soon as the price of a ticket drops.

You can subscribe to fare alerts through many flight deal websites. You must specify the departure and arrival airports, as well as the dates that you are interested in flying.

As soon as the price of a ticket falls within your specified parameters, you will receive a notification alerting you about the travel deals and your budget flight.

So if you're looking to save money on your next flight, set up a fare alert!

See also: Our Dbd guide on – 10 Ways to Find Cheap Flights From Dubai to Bangladesh has various tips for you to save money while traveling to these countries back and forth.
10.

Search privately in incognito mode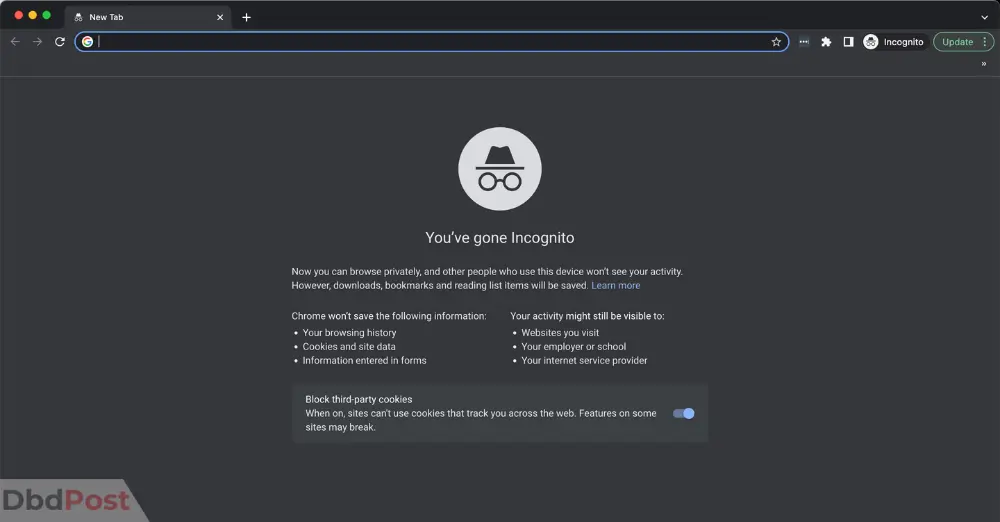 The website will track your searches when you search for flights on a browser. They do this by using cookies.
Based on your previous searches, the airline ticket prices will be displayed differently for you than for other users.
You will not be shown the lowest prices if you have been searching for flight tickets. This is because it appears as though you are more willing to buy a ticket, even at an inflated rate.
So for your next trip, make sure you book cheap flights in incognito mode.
Using incognito mode will prevent cookies from being placed on your device. In turn, it will ensure you see the same cheap plane ticket like everyone else.
To enable incognito mode on your browser, open a new window in incognito mode. It is also called private mode in some browsers.
Are cheaper flights worth it?
There are a lot of factors to consider when deciding whether or not to book a cheaper flight. The most critical factor is usually time.
Another important factor is your budget. If you are working with a tight budget, then it might be worth it to book a cheaper flight.
However, you might often have some wiggle room in your budget. In that case, you may consider other factors such as comfort or airline reputation.
We highly recommend budget airlines if you are flying to a close destination. For example, domestic flights are short, and a less comfortable budget airline won't hurt you.
Finally, you should also consider your travel plans. If you plan on doing a lot of activities while on vacation, it is worth saving your money for the extra activities.
FAQs on booking cheapest flight
Where to book cheap flights?
You can book cheap flights from flight comparison websites. You won't need help from online travel agencies since you can book cheap flights from these sites directly.
How to get cheap last-minute flights?
Booking cheap trips at the last minute is not always possible. But to know when they are available, you can subscribe to some significant search engines and booking sites for fare alerts.
Are last-minute flights cheaper?
No, last-minute flights are not cheaper. Airline prices might get more affordable at the last minute than the current price, but it is pretty rare, and you shouldn't always count on it.
What days are flights cheaper?
The cheapest days to fly are Tuesdays and Wednesdays. These are the days with the least number of travelers, which means there is a low demand for tickets.
What is the cheapest month to fly?
The cheapest month to fly varies worldwide and depends on the given destination. Cheap airline tickets can be found when not many people visit the destination for holidays or tourism.
Final thoughts
And there you have it! Our top travel tips on finding cheap flights to save you money on all destinations worldwide.
By following the tips we've outlined in this Dbd travel guide, you should be able to book cheap flights for your next trip.
Remember to be flexible with your travel dates and compare prices using flight search engines. And if you want to get cheap flights to save even more, fly on budget airlines and avoid peak times.
Finally, don't forget to take advantage of the many travel rewards programs. They provide cheap flight tickets and a lot more benefits.
With a little bit of planning and some savvy tricks, you can score the cheapest flights anywhere.
We hope you have found our travel advice on how to find cheap flights helpful! If you did, share it with your friends to help them save money too. Happy travels!