Experience a night out at the best clubs in Dubai. These clubs feature amenities, such as specialty cocktails, a comfortable ambiance, and private events to entertain visitors.
Dubai is renowned for its luxurious lifestyle, extravagant architecture, and vibrant nightlife. The city's clubbing scene is a significant part of its nightlife culture. Some of the top nightclubs in dubai are Skyview Bar, Vii Dubai, Billionaire Mansion, and more.
To create this Dbd guide, we conducted thorough research and analysis. We looked into the most high-rated clubs in dubai.
We personally visited different clubs in the city. We considered factors such as ambiance, selection of drinks, customer reviews, and more. Finally, we created a list of the best party clubs in Dubai.
11 best Clubs in Dubai
Dubai is an amazing place to have quality time for party lovers. From rooftop bars to mega-clubs, Dubai offers several options for those looking to dance the night away.
1.

Billionaire Mansion Nightclub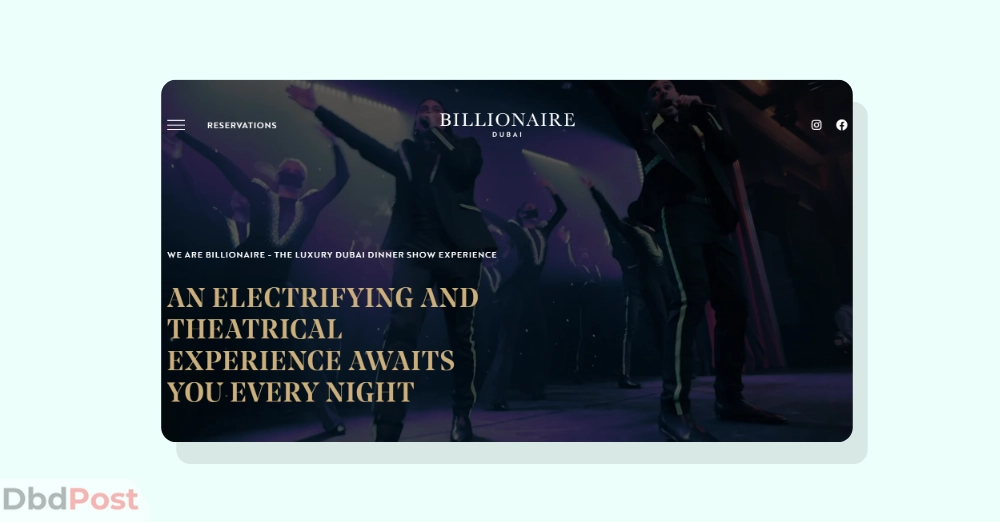 Billionaire Mansion Nightclub in Dubai provides a luxurious party experience to visitors.
This incredible club features exquisite cuisine crafted by celebrity chef Batuhan Piatti Zeynioglu. The chef ensures the dishes are made from the finest ingredients.
Billionaire Mansion Nightclub is also popular among celebrities. Famous artists and DJs like Jason Derulo, Will and Jaden Smith, Bob Sinclar, Andrea Bocelli, and more come here to put on shows all year round.
With amazing food and a luxurious setting, the nightclub is a must-visit.
2.

Skyview Bar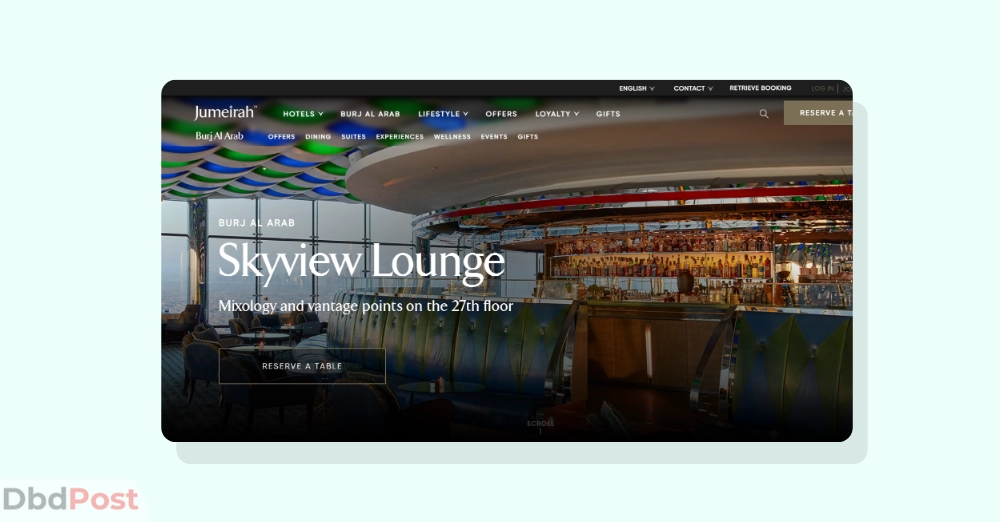 Located on the 27th floor of Burj Al Arab, Skyview Bar offers a view of the Arabian Gulf.
As you enter the bar, it serves you two complimentary cocktails. You will notice an amazing atmosphere and a fun ambiance.
Order from their wide selection of beverages and enjoy the views of the Dubai skyline while sipping a drink. We recommend you try their Frais 85, Litchi Martini, and Hanky Panky.
All in all, Skyview Bar, with its ambiance, view, and beverage selection, is a perfect spot to hang out with friends.
3.

Vii Dubai – Secret Garden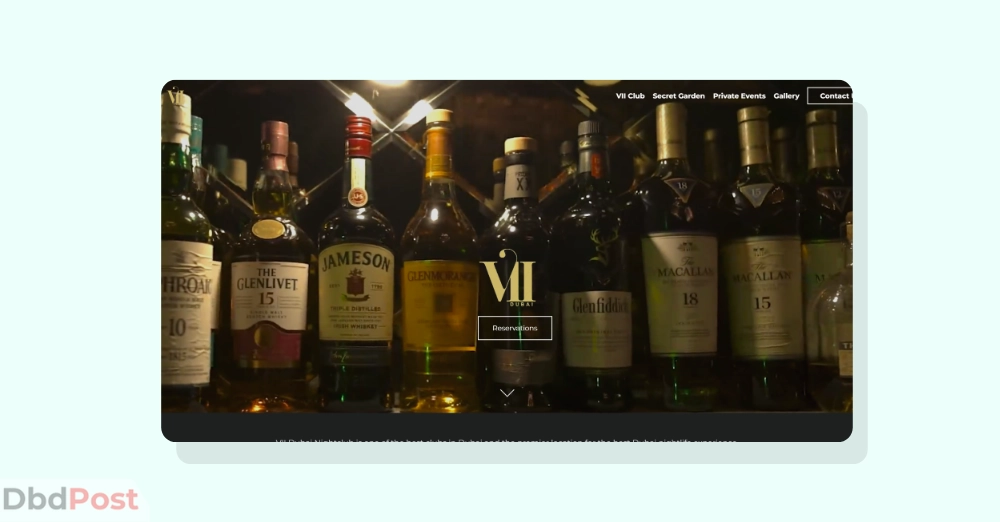 VII Dubai Nightclub is a great club in Dubai that you won't want to miss out on. This club is located on a 40,000-square-foot and has three different bars.
Each of the bars, VII Club, Secret Garden by VII, and Private Lounge, deliver their clients with different vibes per individual preference.
Vii Dubai serves food and beverage like hors d'oeuvres and bottle service, depending on the event you are going to. They also have a buffet, if you want to prefer it.
4.

Mafia Dubai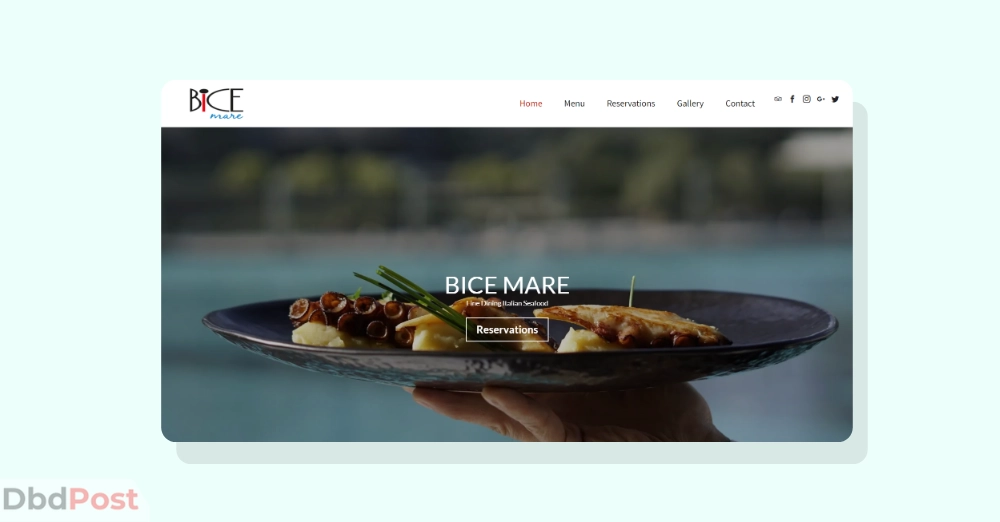 Mafia Dubai, situated near Burj Khalifa, brings you the best clubbing experience.
The atmosphere of the Mafia is relaxed and mysterious. Along with the atmosphere, the bar offers excellent service, eclectic music, and delicious food.
Popular dishes on the menu include Pizza, Cheese Platters, and Dynamic Shrimp.
Moreover, performers from all over come to perform in Mafia Dubai, making it one of the best places to party in Dubai.
5.

1OAK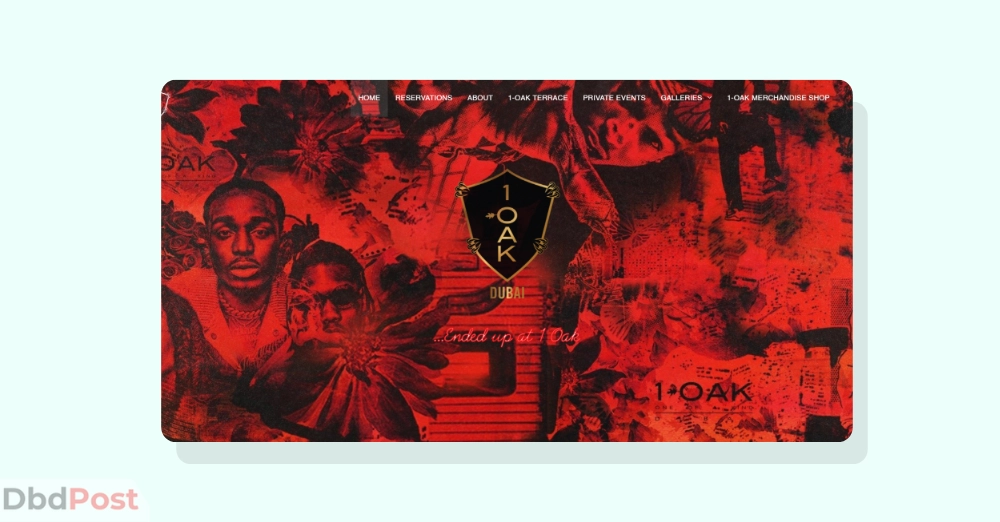 1-OAK Dubai offers a one-of-a-kind nightlife experience in the heart of Dubai. The club boasts a large open-spaced main room, with a VIP area and a long cocktail party-styled bar.
The club's luxurious design and attention to detail are evident throughout. It features Charles Darwin's writing and a unique art collection from Roy Nachum.
Whether you're a celebrity, luminary, or elite visitor, 1-OAK Dubai caters to everyone with individual experiences and end-to-end services.
Whether you're looking for a night out with friends or a VIP experience, 1-OAK Dubai is the place to be.
6.

SKY2.0 DUBAI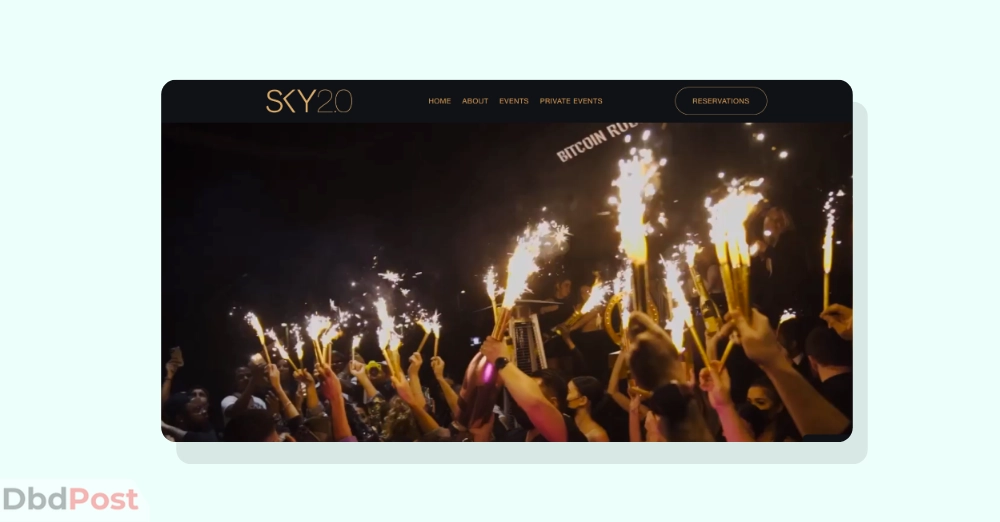 SKY2.0 is an excellent open-air club venue, perfect for a fun and relaxing night. It is also in a stand-alone setting, making the night ideal.
Similarly, the club also has a new event designated for certain days of the weekdays as well as weekends. We recommend you reserve before going to the club.
SKY2.0 also makes private events possible, if you are interested, you can simply inquire via their official website.
7.

BLU Dubai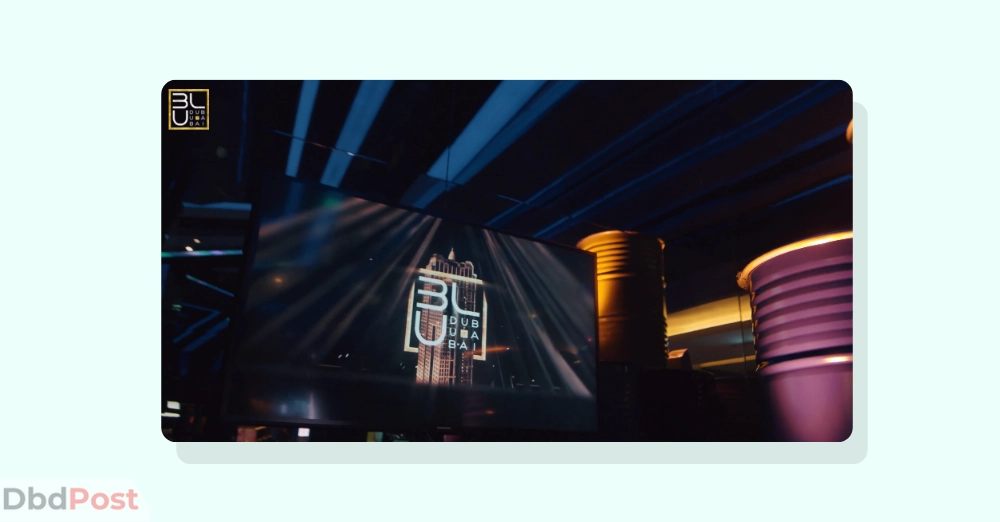 If you're looking for a fun and high-end night out, the BLU Dubai Club is a great choice.
It's located at the multiple-layer venue, so there is plenty of room to gather with friends and have a good time. You'll be surrounded by art and beautiful lights that keep your vibes up all night. It also features an outdoor dance terrace.
Famous music stars like Tyga, Offset, Akon, and Jason Derulo have performed at the club in the past.
Whether you're looking to party or just spend time with friends, BLU Dubai is the perfect place.
8.

Ole Dubai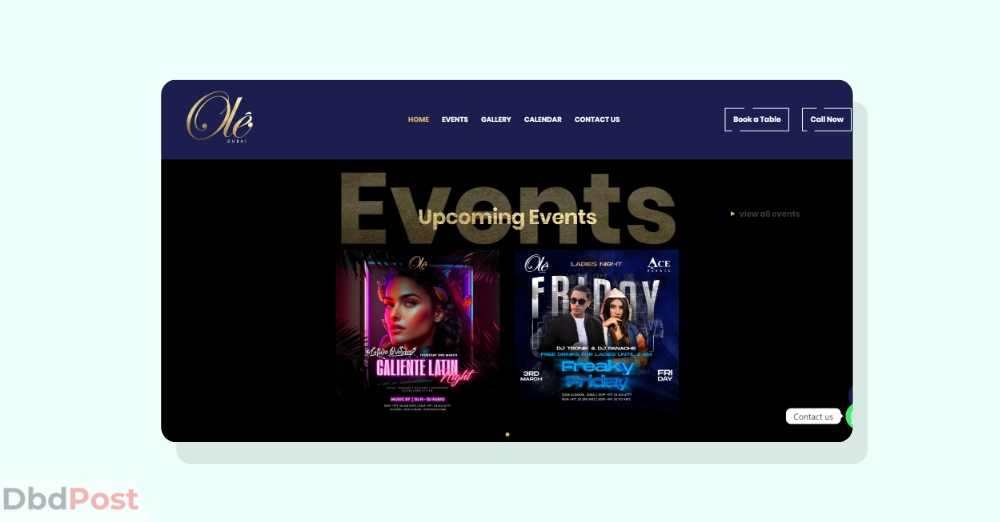 | | |
| --- | --- |
| Location | Souk Al Bahar, Downtown Dubai |
| Hours | Wednesday – Sunday (4:00 PM – 3:00 AM), Monday – Thursday (4:00 PM – 9:00 PM) |
| Contact | +971544056777 |
| Live music | Yes |
| Map | Get direction |
| Website | Ole Dubai |
Ole is a highly sought-after venue that offers a luxurious experience to partygoers.
The contemporary decor, drinks, and sophisticated international menu make Ole the perfect place to spend an evening.
Moreover, Ole offers excellent hospitality and attentive service, making it an unforgettable destination for dining out. With a focus on authenticity, the menu features international dishes with an authentic touch from around the world.
If you're looking for an elegant environment to enjoy a night out, Ole is a perfect choice.
9.

Muscovites Night Club & Lounge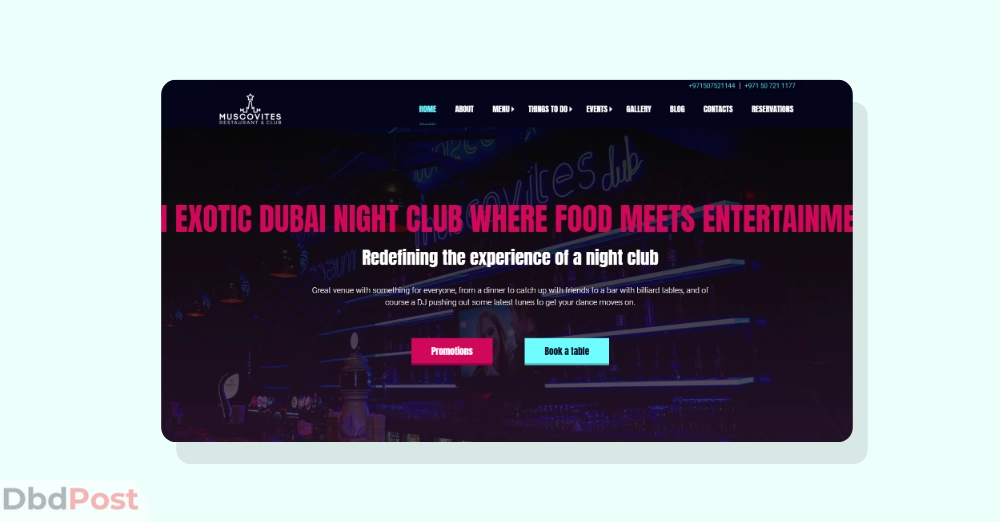 Muscovites Night Club & Lounge is perfect for enjoying top-quality Russian cuisine while smoking Sheesha.
The DJ here plays different English, Arabic, and Bollywood music genres daily. You can enjoy dancing to your favorite songs on the dance floor.
Additionally, it is a great spot for sports lovers. It features billiard tables where you can enjoy sports with your friends and have drinks at the VIP tables.
10.

Chameleon Club Dubai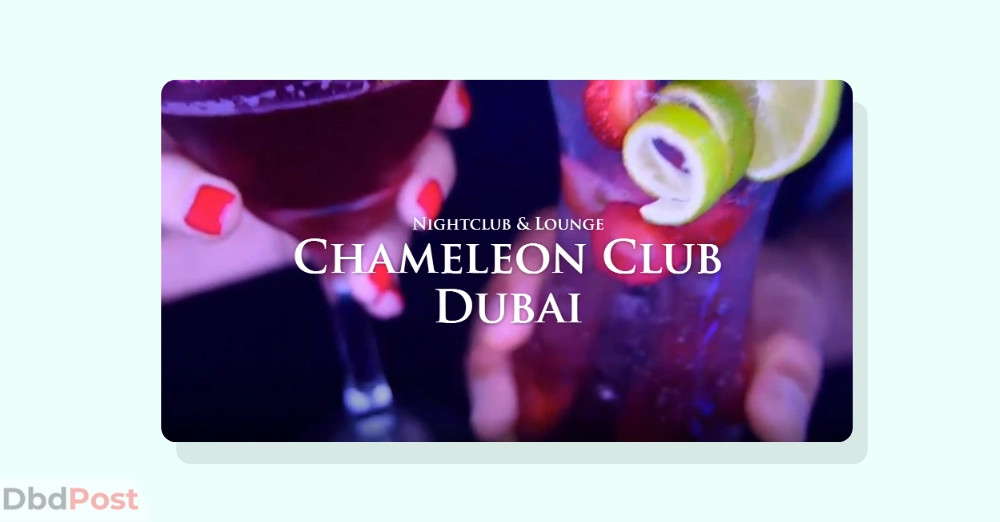 Chameleon Club Dubai offers the ultimate clubbing experience in the city. The club's team is dedicated to providing a luxurious, fun, and exclusive experience for all guests.
From clubbing and lounging to dining, Chameleon Club Dubai offers a unique experience.
Guests can enjoy a dazzling menu that combines a fusion of international and Japanese cuisines for pre-club dinners.
Moreover, the experienced mixologists at Chameleon Club Dubai also create first-class drinks. The club also has the finest shisha in town.
Overall, Chameleon Club Dubai offers an unparalleled experience that combines luxury, fun, and exclusivity.
11.

Soho Garden Palm Jumeirah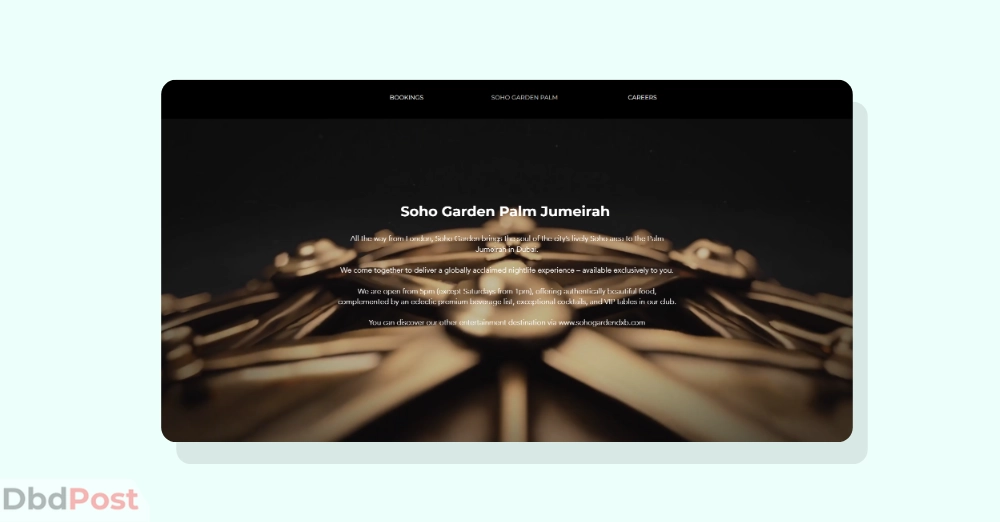 Soho Garden Palm is one of the most popular destinations in Dubai for a world-class nightlife experience.
Their Queen B Ladies Nights on Thursday is a favorite among visitors. It offers four complementary drinks of your choice from its drink menu and a food platter.
With a focus on female empowerment and a lively atmosphere, Soho Garden Palm is the perfect spot for a night out with your girlfriends.
Soho Garden Palm features live performances from top local and international DJs and artists. Superstars like Lil Tjay, Skream, Sonny Fodera, Jenn Getz, MK, Giggs, Meek Mill, Charles Prince, and Jamie Jones have all performed here.
With neon lights and an electric atmosphere, guests are promised a night to remember. To make a reservation, visit their website and book online for an unforgettable night out at Soho Garden Palm.
Tips while partying in Dubai
Nightlife in Dubai is renowned for its clubs, lively bars, and entertainment options. However, it's crucial to familiarize yourself with the city's unique laws and cultural customs to ensure a safe and enjoyable experience. Here are some tips to keep in mind while partying in Dubai:
Respect the culture: To avoid offending the local culture, dress modestly and avoid any public displays of affection.
Drink responsibly: Dubai has strict laws regarding alcohol consumption, so make sure to drink responsibly and avoid drinking in public. [1]Dubai Government, "Alcohol regulations, … Continue reading
Be aware of the laws: Dubai has strict laws, and it's crucial to know what is and isn't allowed. Check the local laws before engaging in any activities, particularly if you're unsure.
Have fun: Dubai offers exciting nightlife, excellent dining, and entertainment. Enjoy yourself while being mindful of the local laws and cultural customs.
Related Stories
---
FAQs
Where to go on Saturday night in Dubai?
You can go to BLU Dubai Saturday night in Dubai. You can get a VIP experience with stunning views of the skyline.
What are the best clubs in Dubai for tourists?
1OAK is one of the best nightclubs for tourists. They have buzzy music, events, parties, and delicious food.
What are the most popular clubs in Dubai?
Some of the most popular clubs in Dubai are 1OAK, Sky 2.0, Zero Gravity, and BLU Dubai. Each of these clubs provides its own unique music, drinks, food, and ambiance.
What are the best clubs for live music in Dubai?
Music Night Club & Lounge and 1OAK are the best clubs for live music in Dubai. Different artists and DJs perform music in these clubs. The music range from hip hop to RnB.
Final thoughts
All in all, Dubai has luxurious and exclusive nightlife with its many top clubs. The best clubs in Dubai have everything from a fantastic rooftop view to live music with happy hour deals. You can have a great time by visiting the clubs on our list.
We hope our Dbd guide helps you find the best Dubai nightclubs. With its chic and vibrant atmosphere, the best nightclubs in Dubai have a lot to offer for a night out.