Ras Al Khaimah, a beloved city in the UAE, is widely known for its delicious restaurants. Whether looking for a convenient eatery on the go or an exotic spot, there are plenty of amazing restaurants in Ras Al Khaimah.
For the best dining experience in Ras Al Khaimah, you can expect to pay AED 70-550 for two people. Some of the best restaurants in RAK include La Burrata Italian restaurant, Thunder Road Pizza & Grill, Al Walema Restaurant, and more.
To find the best restaurants and top cafes in RAK, our team extensively researched the food scene. We personally visited the eateries, analyzed food, ambiance, price, and service.
Similarly, we thoroughly examined reviews from multiple online sources, including blogs, media coverage, and social networks. Finally, we created this comprehensive Dbd guide to the best RAK restaurants.
11 best restaurants in Ras Al Khaimah
From a trendy Japanese restaurant to a top cafe in Ras Al Khaimah, many restaurants and cafes can be found.
Here, we have listed all top restaurants in the city.
1.

Venus Deluxe Restaurant – Best veg restaurant in Ras Al Khaimah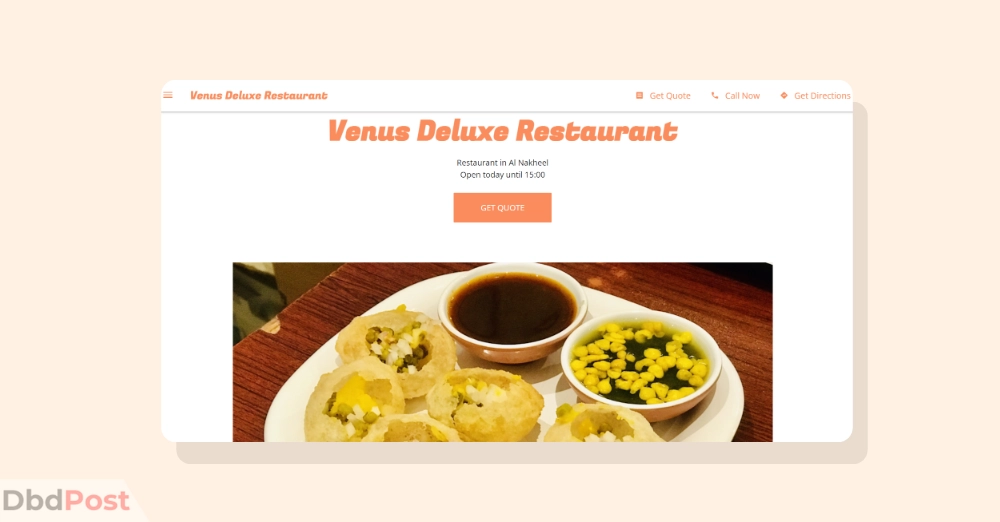 Venus Deluxe restaurant is the place to go for those looking for a great vegetarian dining experience and light bites.
The restaurant offers quality and tasty food that is also sourced and prepared with an emphasis on maximum hygiene.
Whether you want to dine in, take away, or even have food delivered to your home, this restaurant has got covered for all.
Moreover, the menu encompasses poori bhaji, paratha, biryani, Chinese choupsey, dahi vada, and kesari bhaat.
With each menu item crafted using fresh ingredients and plenty of flavors, Venus Deluxe is definitely worth checking out.
2.

Thunder Road Pizza & Grill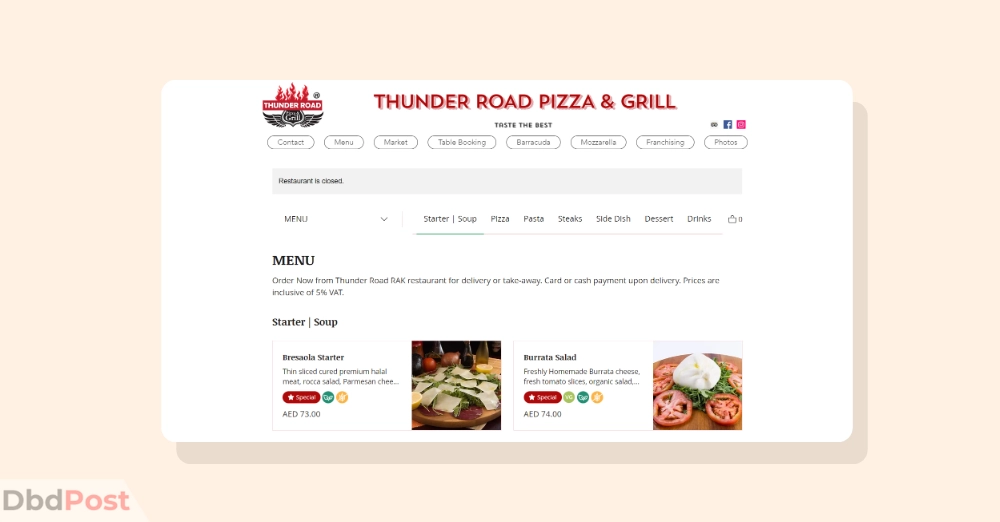 Thunder Road Pizza & Grill offers the best of Italian & American traditions in Ras Al Khaimah, UAE.
At Thunder Road you will witness how the Mozzarella is made. Chef Francesco will showcase his passion for Mozzarella and make it in front of you
Furthermore, the restaurant serves seafoods, Mediterranean Quinoa Salad, Boscaiola Big Wheel, Piccante Pizza, Spaghetti Seafood, and more.
3.

Vida Churascaria & Bar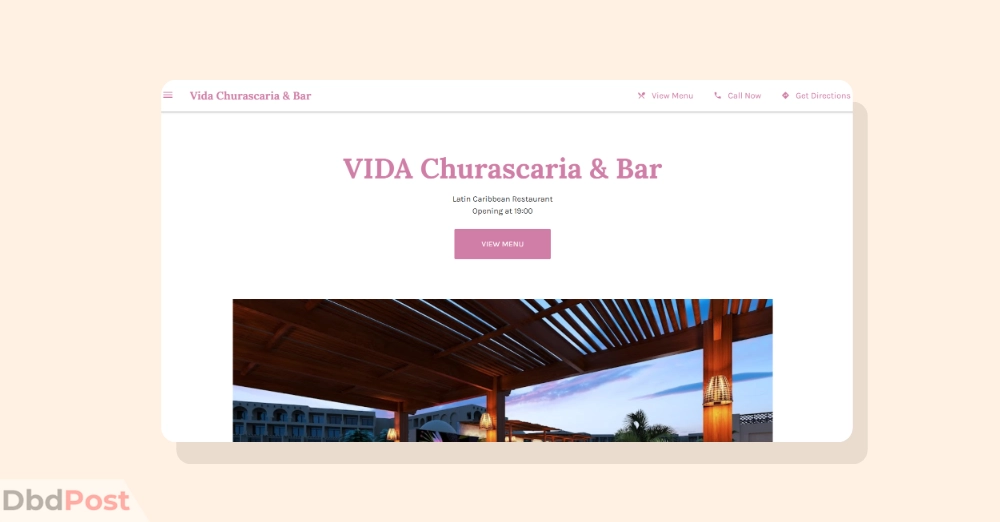 Vida Churascaria & Bar offers a unique dining experience in a beautiful location bordering the Straits of Hormuz.
Moreover, the menu features a range of delicious Latin and Caribbean dishes, including Guacamole, Ribeye Steak, Jerk Chicken, Pumpkin Soup, and Fruit Platter.
Similarly, the lively atmosphere complements the vibrant flavors of the food, and the churascaria is a highlight of the menu.
Additionally, the bar offers delectable drinks to complement the meals, making it an ideal place to take a break.
4.

Eat & Drink – Affordable restaurants in RAK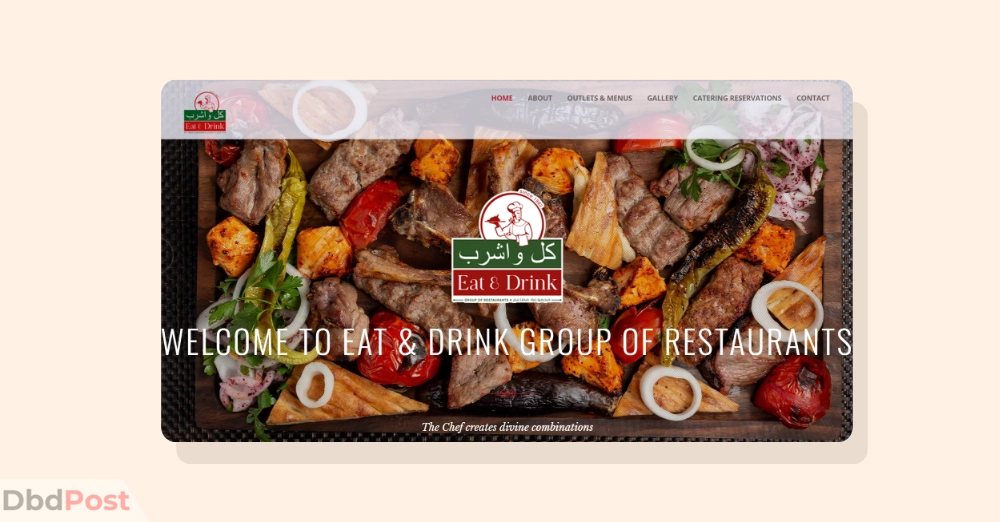 Established in 1982, Eat & Drink is renowned for its Chinese and Lebanese cuisine.
Being one of the leading restaurant and catering chains in UAE, serves in more than 40 outlets across the Emirates.
Besides, the menu provides many exciting dishes such as Beef Coconut Chilli Fry and Fish Mango Curry. They also offer unique items like Sherry Grill, Shezwan Veg Fried Rice, Chili Fish, healthy juices, and more.
With an extensive culinary selection and warm hospitality Eat & Drink guarantees a complete experience.
5.

IL Forno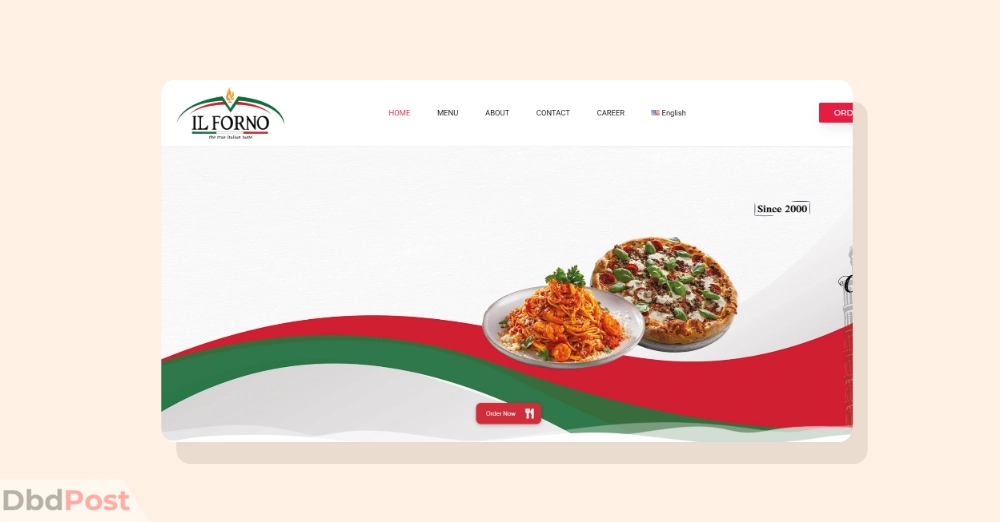 IL Forno Italian Restaurant has been a beloved staple of the United Arab Emirates since its establishment in 2000. It is driven by a passion for Italian cuisine.
The restaurant prides itself on delivering fresh, authentic dishes with an artistic flair that sets it apart. From classics like Quattro Formaggi to specials like Hammour Alla Meriende, there's something for everyone.
To make the experience even more convenient, customers can choose from dining in, taking away, or delivery services.
Moreover, the Il Forno team is dedicated to excellence and ensuring that each guest has a memorable experience.
6.

Moti Mahal Deluxe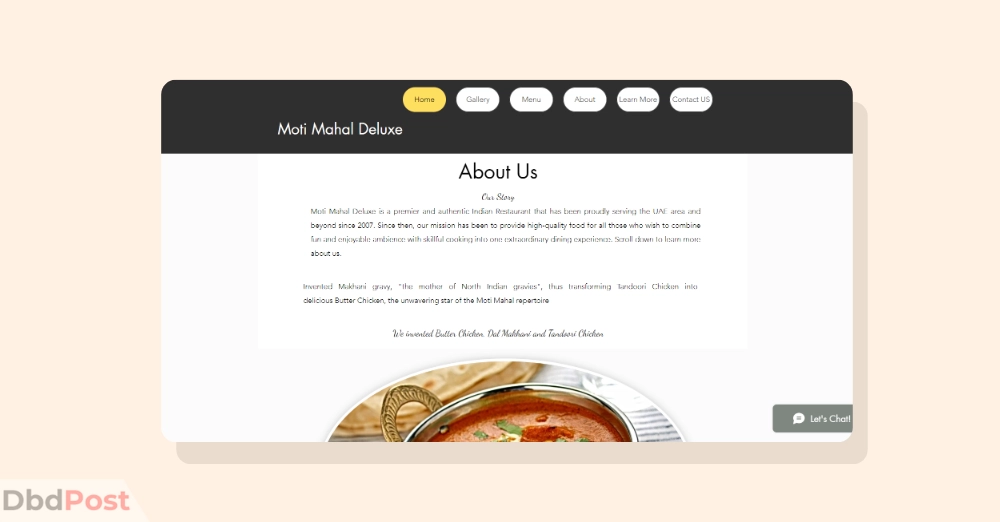 Moti Mahal Deluxe is the premier among various Indian restaurants in Ras al Khaimah. Since its inception in 2007, it has been renowned for its authenticity and unique approach to Indian food.
The core of the experience revolves around their invention of Makani gravy, "the mother of North Indian gravies." This was done to transform Tandoori chicken into a beloved Indian dish, Butter Chicken.
To ensure the perfect flavor combination for every dish, only handpicked spices are used across the menu.
For an unforgettable culinary journey, some of the most delicious traditional Indian dishes and the best breakfast in RAK are served.
Moreover, the menu offers tandoori chicken legs, tomato soup, prawns curry, Hyderabadi prawns biryani, palak paneer, and much more.
7.

La Burrata Italian restaurant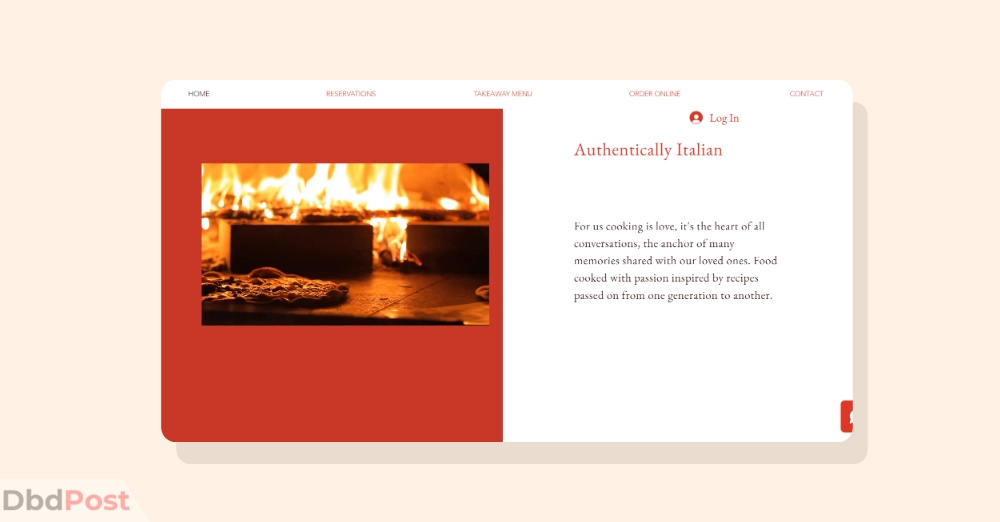 La Burrata is ideal for indulging in the freshest and most authentic Italian cuisine.
All ingredients are sourced daily, then crafted with the utmost care and precision to create each dish. From fresh handmade pasta to wood-fired pizza, their menu has something for everyone.
Moreover, the delicious offerings range from Burrata Con Pomodoro Fresco, Basilico e Origano to Spaghetti Con Polpo e Salsa di Pomodoro and Bufalina.
For dessert, there is Torta Caprese and a variety of soft drinks like Pepsi and Lipton Ice Tea – Lemon.
Diners can reserve a table or simply walk in. Either way, they are guaranteed to enjoy an unforgettable experience with top-quality food and service.
8.

KURINJI RESTAURANT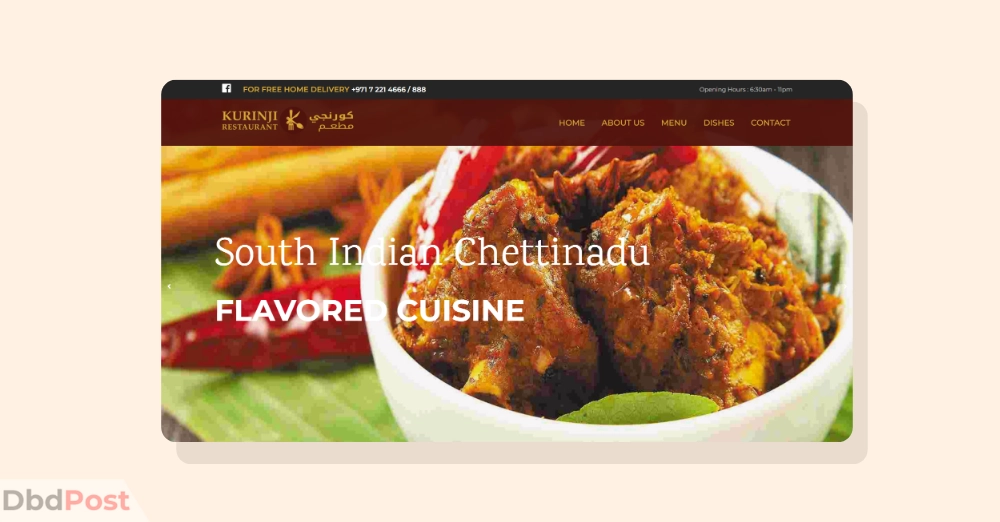 Kurinji Restaurant is a newly opened Indian eatery in Ras-Al-Khaimah, starting in March 2018.
With a specialty focus on South Indian Chettinadu cuisine, the restaurant provides an array of authentic dishes.
We recommend you try their Nattukozhi chukka, Chettinadu mutton lever fry, fruit ice cream, and vada set. For an elevated dining experience that covers all bases, then Kurinji Restaurant might be the perfect place to visit.
9.

UMI – Trendy Japanese restaurant in RAK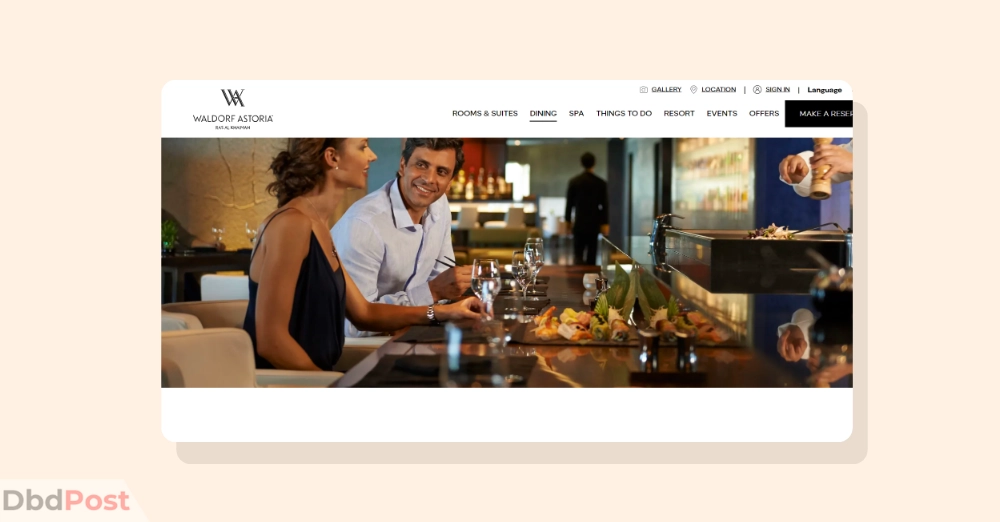 With dimmed lighting and Japanese gardens, guests are transported to an authentic piece of Asia.
The Teppanyaki grill and Sushi corner are the highlights of the menu, where talented chefs showcase their skills and create intricate pieces of art.
In addition, the expansive bar and lounge area offer stunning views of Marjan Island, while the private dining room is perfect for intimate parties and dinners.
Finally, the intimate Japanese balcony garden provides a stunning view of the lower resort grounds. This makes UMI a must-visit restaurant for those who appreciate the highest quality Japanese cuisine.
10.

Deirat Hali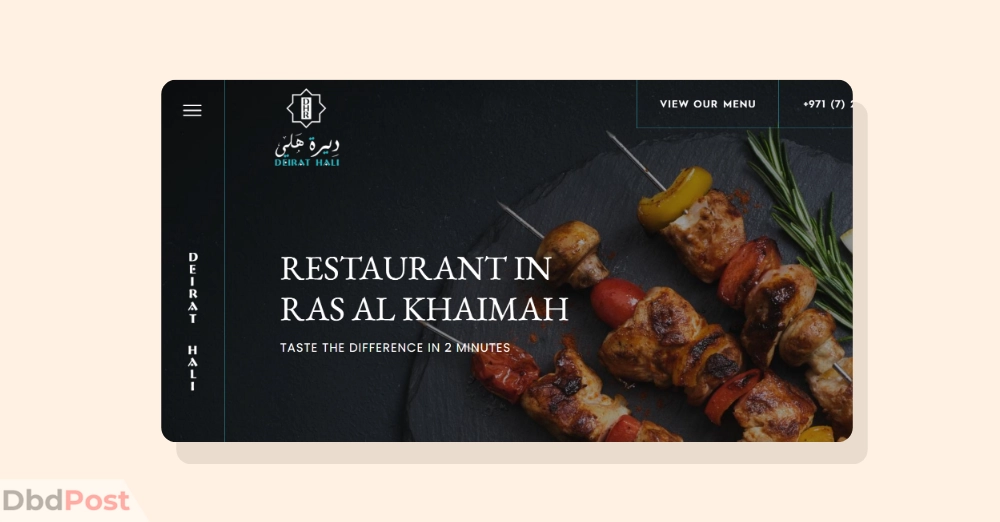 Deirat Hali, a casual upscale restaurant established in May 2018, is highly popular among a diverse range of customers.
With four different sections and a seating capacity of 400, it caters to families, ladies-only gatherings, and public events.
Moreover, the menu offers a modern interpretation of classic Arab recipes, such as mausakhan rolls, hommus, kebab, salmon, brownies, fresh juice, and hookah.
Furthermore, the restaurant's ambiance encourages happy moments and a great sense of comfort.
11.

Al Walema Restaurant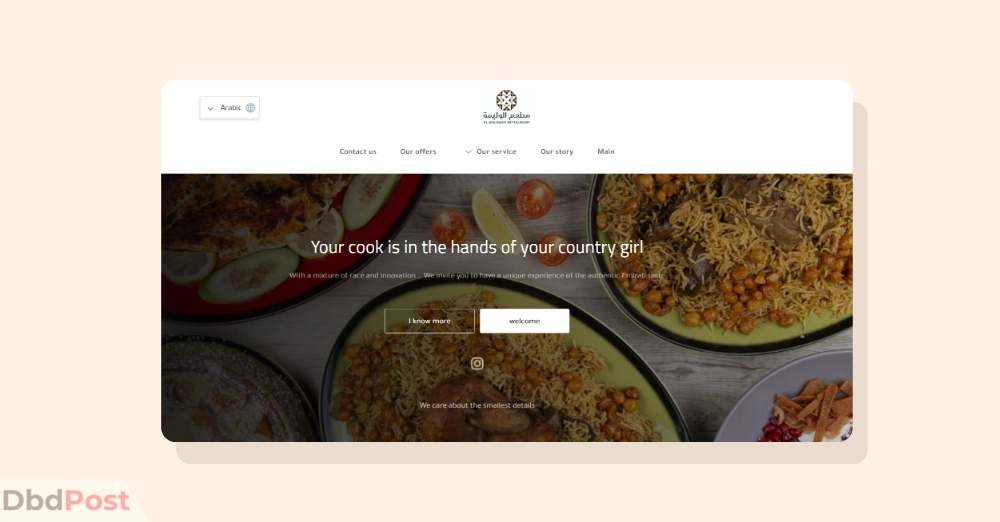 Al Walema Restaurant provides a unique and delicious blend of traditional and innovative Emirati taste.
Their menu includes classic dishes like chicken biryani, grilled chicken, machbous, hummus, salads, and more. With services such as catering, buffets, takeaway, and delivery, there's an option for every meal.
Al Walema also offers rewards and discounts, including monthly subscription discounts, buffet discounts, and banquet rewards.
For those looking for a unique combination of culture and innovation, Al Walema is definitely worth a visit.
How much does a meal cost in Ras Al Khaimah restaurants?
The average meal price at restaurants in Ras Al Khaimah can vary depending on the type of restaurant and menu items selected.
The cost of a meal in Ras Al Khaimah restaurant can range from AED 70 to AED 550, depending on the type of restaurant.
Those looking for a more modest budget may find meals for two people ranging between AED 70 to 200. It is deal for couples or families wanting a quick takeaway or meal out.
For those who want something more extravagant, meals can cost significantly more. With meals for two people ranging between AED 200 to 550, more luxurious restaurants are perfect for date nights or special occasions.
These restaurants often provide a more refined dining experience with incredible menu items in RAK.
What foods are most popular in Ras Al Khaimah?
Ras Al Khaimah houses many top restaurants serving unique and delicious food. From classic Indian to Italian, the city has it all.
Some of the most popular foods in Ras Al Khaimah are:
Butter Chicken
Kofta Tahina Tray
Beef Tenderloin
Pani Puri
Pizza
You'll find something to satisfy whatever palate craves in Ras Al Khaimah.
Related Stories
---
FAQs
Final thoughts
All in all, the restaurants in Ras Al Khaimah offer some of the best dining experiences in UAE.
From traditional Arabic favorites like shawarma to extravagant buffets from around the world, there is something for everyone in RAK restaurants.
We hope our Dbd guide provides information about the best restaurants in Ras Al Khaimah.
Before settling on a restaurant, paying attention to the eatery's cost, specialty dishes, and atmosphere is essential.