Our skin is the most vital organ since it shields us from all harmful chemicals and environmental conditions. Finding the best dermatologist in Dubai for your skin is vital because Dubai and other emirates have hot and humid climates.
Dermatologists can help patients maintain a healthy and vibrant look. But check-ups for underlying causes of skin conditions are necessary for that.
Generally, consulting with dermatologists on a routine basis can help you better understand your skin and how you can maintain it. The doctor can also prescribe specific skin-care products. This is because maintaining healthy skin requires extra care.
This Dbd guide covers the best skin doctor in Dubai as well as other excellent clinics with their locations and services. It will also cover other topics, such as the benefits of routine dermatology check-ups.
6 best Dermatologists in Dubai
Have you ever wondered about the cause of your recurring acne or your recent discovery of a mole? Or perhaps if anything on your skin is unpleasant, dry, or inflamed?
You can find the answers to your questions in the top dermatology clinics we have compiled in this Dbd guide.
1.

Premium Cosmetic Laser Center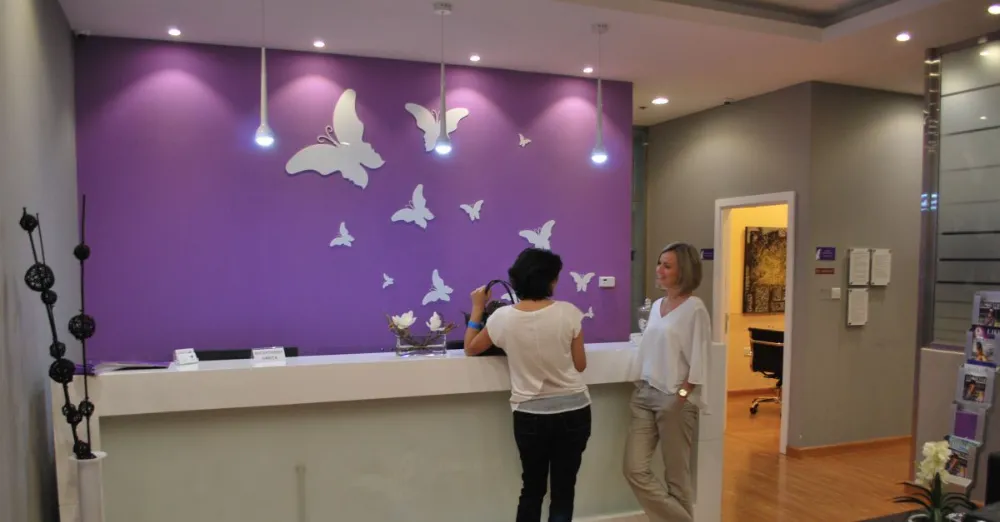 Premium Cosmetic Laser Center is considered by many to be the best dermatologist in Dubai. Whether you want to tighten your skin, remove wrinkles, or perform any other procedure, they will have you covered.
They offer treatments for acne, pigmentation, and scars. Laser skin resurfacing, laser tattoo removal, and eczema are also provided by the clinic.
As the name suggests, they are experts at laser treatment processes. They are one of the best in Dubai if you want your flawless skin back after tattoo removal or a simple laser hair removal.
Contact them during their working hours to get in touch with a doctor. They will be glad to provide you with all kinds of consultation services and answer your queries.
2.

Al Zahra Hospital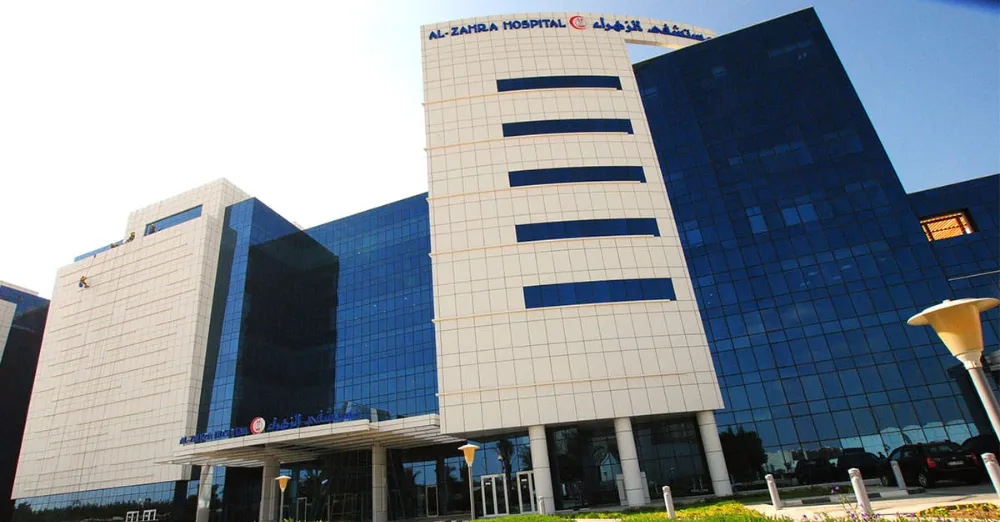 Al Zahra Hospital, located south of Palm Jumeirah, is one of the most popular hospitals in Dubai. Al Zahra hospital's Dr. Samer Kudsi is considered by some to be the best skin doctor in Dubai.
The services provided by the hospital's dermatology department include acne treatment, atopic dermatitis, pediatric skin disorders, viral wart treatment, etc.
From simple skin issues like infection, rash, etc to complex disorders, all skin-related problems are treated by experts in dermatology in Al Zahra. Disorders caused as a result of diseases in the liver, kidney, and thyroid are also treated in the hospital.
They also provide expert advice and consultation services in case you have a unique skin disease or issues. Call them at +971 4378 6666 at any time you want!
3.

Dr. Mahaveer Mehta's Skin Laser Dubai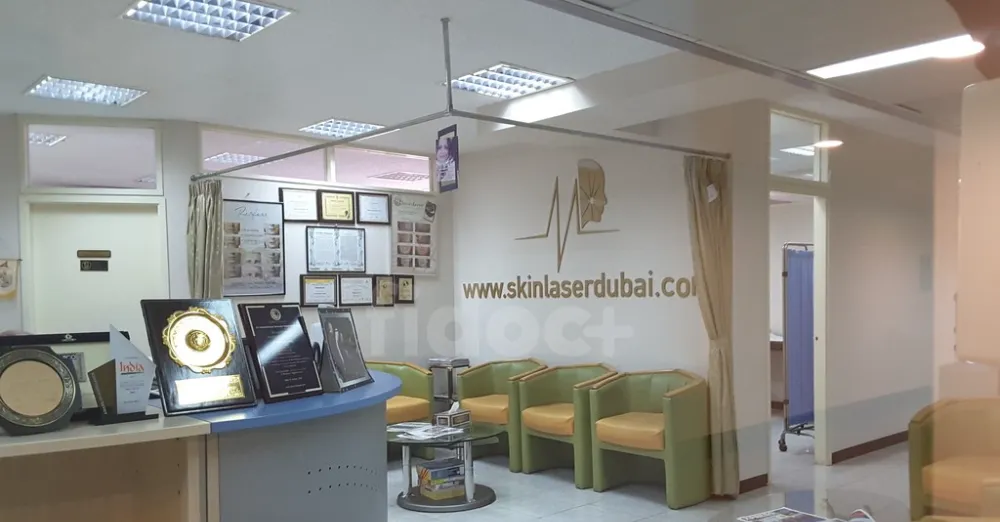 Skin Laser Dubai Clinic is one of the oldest dermatology clinics in Dubai, operating since 1990, and has always been held in high regard. Dr. Mahaveer Mehta, one of the most accomplished dermatologists who has worked in the USA and UAE, has led the clinic's team for over 30 years.
Skin Laser Dubai Clinic offers all kinds of skin treatment services that are both cosmetic and clinical. So whether you want to improve your appearance or treat a life-threatning skin condition, you can find the solution here.
Cosmetic services include tattoo & scar removal, non-surgical skin tightening, dark circles removal, skin fillers, etc. And the clinical services include treatments for acne, moles, warts, vitiligo, psoriasis, and even skin cancer!
This is a one-stop solution to all of your skin problems. Some call it the best dermatologist in Dubai for this reason. Dr. Mahaveer Mehta is also called the best skin doctor in Dubai by many.
Give them a direct call at the contact number above, or reach out to them through WhatsApp at +971 50 844 6333.
4

Lucia Aesthetic & Dermatology Center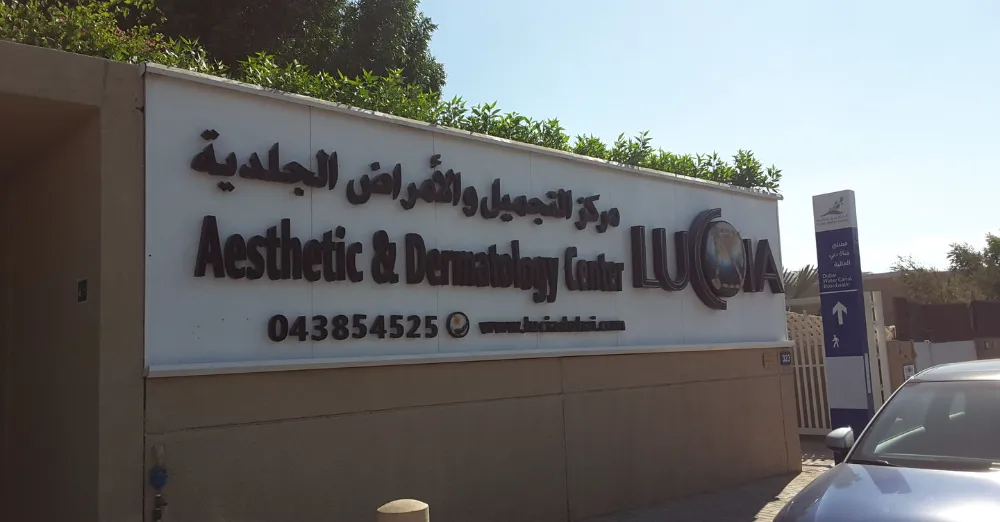 Lucia Aesthetic & Dermatology Center is a highly cosmetic-focused dermatology clinic in Dubai. Having said that, they also provide plenty of clinical services.
Their specialists from Europe are internationally recognized and have decades of experience treating facial and body deformities. From simple acne treatment to complete plastic surgery, their specialists will be able to give you your desired results.
This clinic is highly beauty-focused, and they offer a massive range of treatments to improve your skin appearance. For men, they offer treatment for excessive sweating and chest enhancement along with other skin treatments.
Contact them today to schedule a consultation with one of their experts and see how they can help you achieve the beautiful skin you've always wanted.
5.

Novomed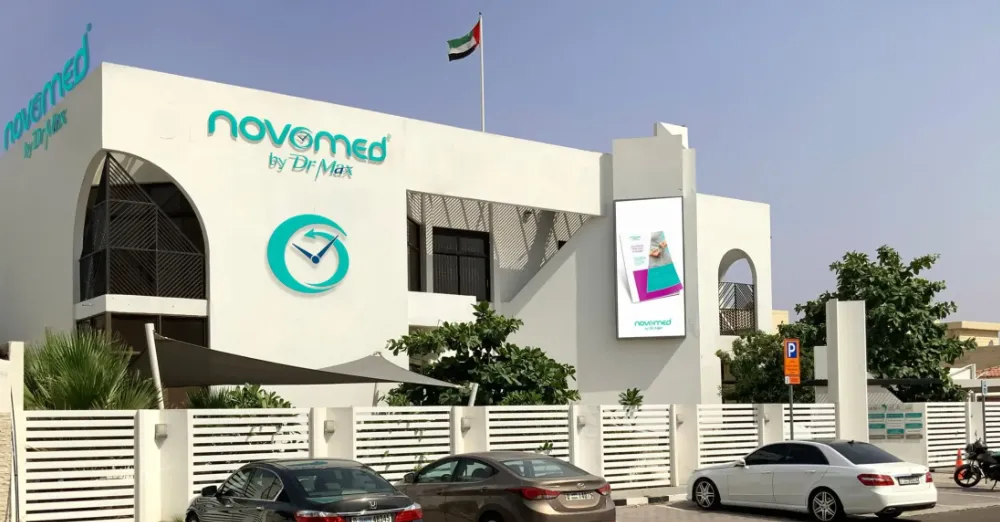 | | |
| --- | --- |
| Location | Marina Plaza-3004, 30th Floor, Al Marsa St, Dubai Marina |
| Hours | Monday to Thursday: 9 AM – 9 PM | Friday & Sunday: 10 AM – 6 PM | Saturday: 9 AM – 7 PM |
| Contact | +971 800 6686 |
| Website | Novomed |
| Map | Get directions |
Novomed is a great cosmetic and clinical skin treatment center. The staff is knowledgeable & professional, and the atmosphere in the clinic is very welcoming.
They provide top-notch services for the removal of stretch marks, wrinkles, dark circles, birthmarks, and tattoos. Moreover, they also have more complex dermatology services like botox injections, skin cancer screening, plastic surgeries, and everything in between.
You will be thoroughly impressed with the results if you have no skin problems, but still want to enhance its quality. There are various non-surgical options for doing so. Plus, their plastic surgery for skin enhancement on the face and body is truly amazing.
In addition, their diet and nutrition department can help you find the best food for keeping your skin looking its best. So if you're looking for a one-stop shop for all your skin care needs, Novomed is definitely the place to go.
6.

Dr. K Medical Center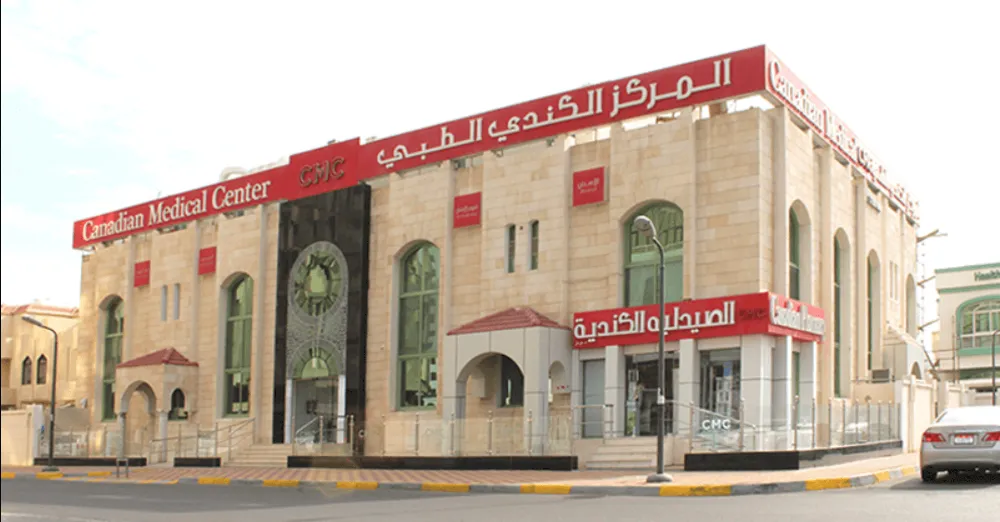 If you're looking for a cosmetic clinic that prioritizes beauty and offers a range of treatments to help you achieve your desired look, then look no further than Dr. K Medical Center.
Dr. K Medical Center is a dermatology clinic dedicated to providing expert laser cosmetics services. It is not a large clinic like some of the others on this list, but underestimating their team would be a mistake!
Their experts have years of experience in treatments of skin pigmentation, dark circles & scars, along with skin lightening & whitening. Additionally, they also provide botox injections, dermal fillers, etc which are all administered by experts with years of experience in their field.
So whether you're looking to get rid of acne, dark circles & scars, or just want to look younger and more refreshed, they can help. Call them today or visit their website for more information.
Benefits of visiting the best dermatologist in Dubai
A good dermatologist can help you with a wide range of issues, from acne and scars to skin cancer and skin care. Dermatology helps individuals to overcome problems related to their hair, skin, or nails.
With a qualified dermatologist, your skin will benefit from expert care. There are major benefits of visiting the best skin doctor in Dubai and they are:
Overcome Acne
Acne is the scars left by pimples or blackheads. Most people tend to visit dermatologists to deal with them. Most teenagers feel embarrassed due to their acne and get rid of it. Thus, dermatology offers acne treatment and prescribes oral or topical medications.
Screening skin cancer
Dermatology is important to screen skin cancers. People are exposed to sunlight and excessive exposure will lead to the development of skin cancer. Skin cancers grow quickly and can spread rapidly throughout your body.
Dermatologists check your body especially moles and lesions to determine if you have skin cancer or not. They also examine unusual skin growths with dark areas, irregular margins, and thickening of the skin or even ask you to do a biopsy to examine the cell structure of the skin to ensure it is not precancerous or cancerous
Scars
Your skin might contain scars. They are left behind by acne, injuries, surgeries, stretch marks, or other factors. Thus, dermatology helps you to receive treatment to decrease or eliminate scars from your body.
You might also get wrinkles, enlarged pores, and poor textures in your skin due to aging. They are also treated through creams, serums, injectables, and skin care advice to restore the youthfulness of your skin.
Skincare
Skin is vulnerable to pollution and climate change, which can create skin problems. So, it is essential to take good care of your skin. Taking good care of your skin prevents skin cancer, acne problems, and many more.
You can talk to a dermatologist about the products you use for your skin and how to protect them. You can also see a dermatologist if you have any unusual skin problems, like spots that don't go away, sores that don't heal, or changes in skin color or texture. If you have dry or oily skin, the dermatologist can help you with that too.
Mohs Micrographic Surgery
Mohs Micrographic Surgery is a procedure to remove visible tumors in a way that is precise and minimally invasive.
The skin is first viewed through a microscope. If a tumor is found, then the tissue is removed from that area. This process is repeated until there is no more tumor.
With Mohs Micrographic Surgery, you can be sure that all potentially cancerous tissues are removed, which minimizes the risk of skin cancer. Only the best skin doctor in Dubai can give you this surgery so make sure to consult with the clinics we have listed.
Related Stories
---
FAQs
Which is the best dermatologist in Dubai?
Premium Cosmetic Laser Center is the best dermatologist in Dubai. This center has excellent customer reviews and an incredible team of experts working in the field.
Who is the most famous dermatologist?
Dr. David Colbert and Dr. Harold Lancer are two of the most famous dermatologist in the world. Dr. Colbert works in Australia and Dr. Harold Lancer works in California, USA.
Which country is best for dermatologists?
Australia, the UK, and the USA are the best for dermatologists. They offer the highest quality of services and have some of the best dermatologists in the world.
Is it worth it seeing a dermatologist?
Yes, it is worth seeing a dermatologist. They help individuals to overcome problems related to hair, skin, or nails. With a qualified dermatologist, your skin will benefit from expert care.
Final thoughts
The temperature of UAE is extreme. The exposure of sunlight to your skin can cause various problems. So, it is important for people living in the UAE to have contact with the best dermatologist in Dubai.
Getting in contact with the best skin doctor in Dubai helps you to get services regarding skin problems like acne, hyperpigmentation, stretch marks, cellulite, scars, etc.
You can visit the top six dermatologists in Dubai mentioned in this Dbd guide and experience the first-hand care for your skin that you deserve.
We hope we have helped to guide you towards achieving the beautiful complexion you always wanted. Go ahead and tell others about these doctors by sharing this guide with them!


RN Sara Uddin is a Registered Nurse. She has experience working in hospitals, nursing homes, and community health centers across the UAE. Her expertise includes patient education on various medical topics and helping people understand their rights and responsibilities regarding healthcare. At DbdPost, she writes about medical news, advises readers about health topics, and offers support to those needing help navigating the world of healthcare.