Hair loss is a difficult and emotionally traumatic experience. A hair transplant procedure is the best way to overcome such trauma. It is a great idea to get a hair transplant in Dubai, as it is among the best places in the world for the procedure.
Hair loss can be caused by genetic factors, medical conditions, or physical trauma. Depending on the cause of hair loss, your doctor may suggest a unique transplant technique. But you have to make sure you are being consulted by the best doctor you can find.
There are dozens of excellent hair transplant clinics in Dubai. Hair transplant in Dubai comes with a great success rate, and the level of expertise is among the best in the world. It can cost from AED 14,000 to AED 55,000 depending on your current condition and desired result.
In this Dbd guide, we will list the best hair transplant clinic in Dubai and transplantation costs. You will also learn about the advantages and disadvantages of hair transplant and various transplant methods.
Let's get to the list right away.
5+ best clinics for hair transplant in Dubai
Here is a list of some of the best hair transplant clinics in Dubai that will give you excellent care for the excessive hair fall. Let's get into it.
1.

DHI Dubai Hair Transplant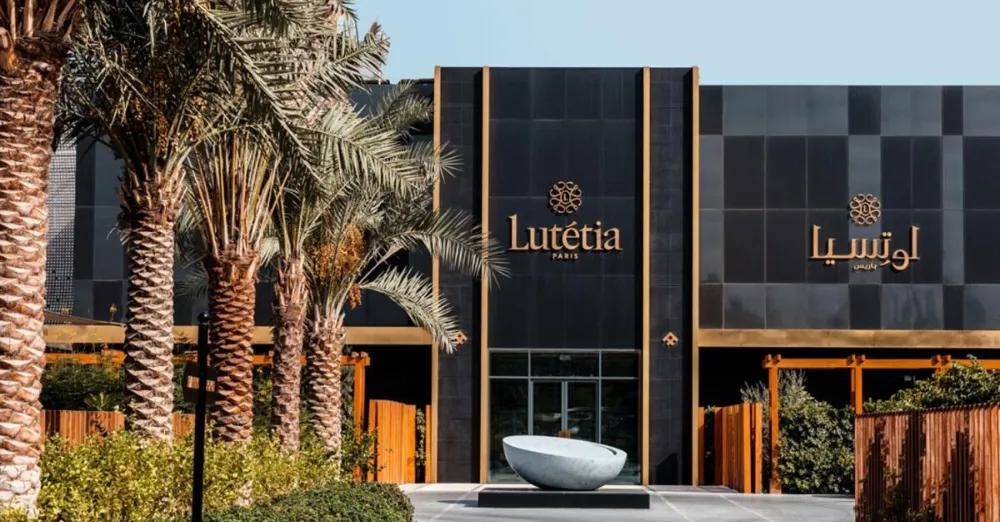 DHI Dubai is a renowned hair transplant clinic that offers a variety of surgical and non-surgical treatments for hair loss.
In addition to hair transplants, DHI offers a range of body and facial hair treatments. This can help to restore your confidence and improve your appearance.
In DHI Dubai, hair transplant is done by both FUE (Follicular Unit Extraction) and DHI (Direct Hair Implantation) methods.
This clinic in Dubai, UAE also offers a non-invasive LED therapy to help prevent hair loss. If this sounds interesting to you, go ahead and contact them during their working hours.
Whether you are looking for a surgical solution to hair loss or a nonsurgical option, DHI has a treatment that will suit your needs.
2.

ALBORJ Hair Clinic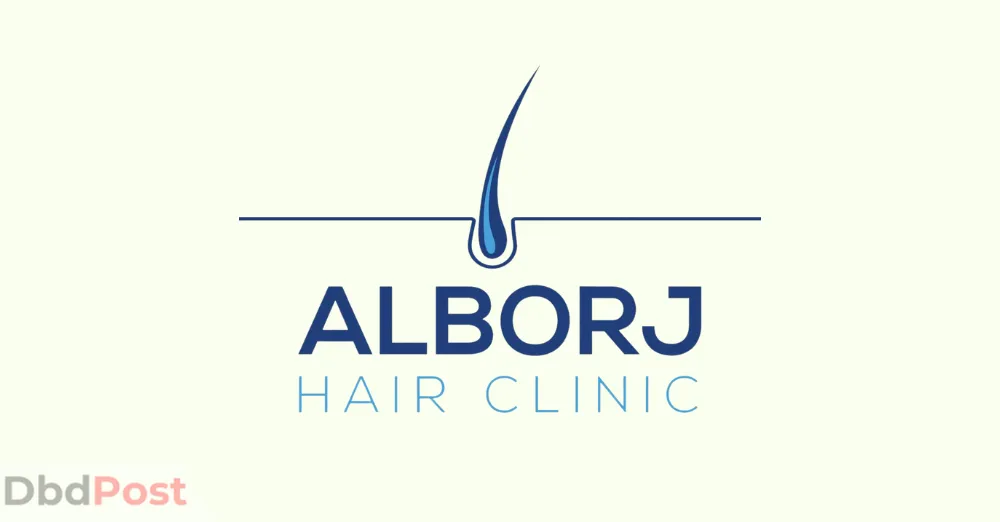 If you are looking for a hair transplant clinic that offers a wide range of options, you might like Alborj hair clinic. They offer various types of hair transplants, all of which are safe, quick, and painless.
Whether you're looking for a traditional transplant or something more experimental, they've got you covered. In addition, their experienced staff will work with you to ensure that you get the perfect transplant for your needs.
They have done over 3,500 transplants until today with incredible results. Whether you want a cheaper option or the better, more expensive one, they will be happy to give you suggestions.
Feel free to call them during their opening hours if you have any queries.
3.

Maison Lutetia Hair Transplant clinic in Dubai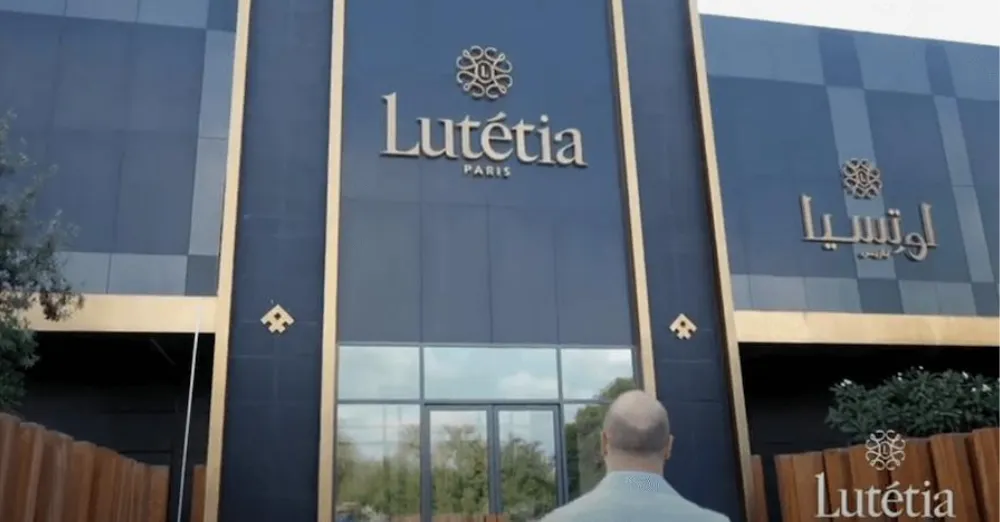 Maison Lutetia is a state-of-the-art clinic that offers a variety of hair transplantation procedures, including Direct Hair Implantation.
Maison Lutetia hair transplant clinic has successfully treated thousands of patients from Paris and London. The clinic uses the latest techniques and equipment to ensure a high success rate.
In a recent study, it was found that an average of 97% of all transplanted hair follicles survived in each patient.
4.

Tunio Aesthetics Hair Transplantation Clinic Dubai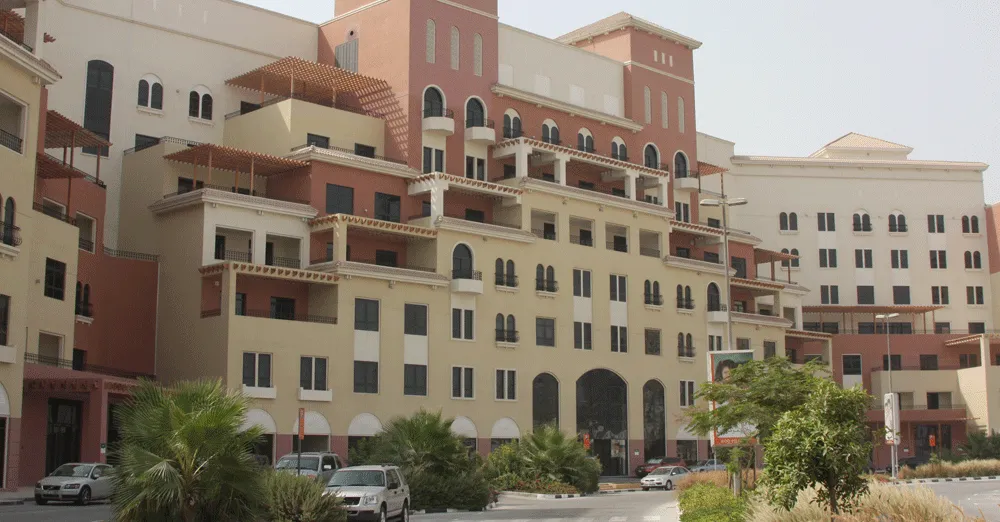 Tunio Aesthetics provides hair transplant services for both men and women who have lost their hair in a small or large area.
In addition to hair, they also provide mustache, beard, and eyebrows transplants.
Their team of expert physicians will work with you to develop a customized treatment plan that is tailored to your specific needs. Tunio also offers a wide range of treatment options, including medication, surgery, and lifestyle changes.
Some of the hair transplant treatments provided by Tunio Aesthetics are FUSS (Follicular Unit Strip Surgery) and FUE (Follicular Unit Extractions).
5.

Enfield Royal Clinic Hair Transplant Dubai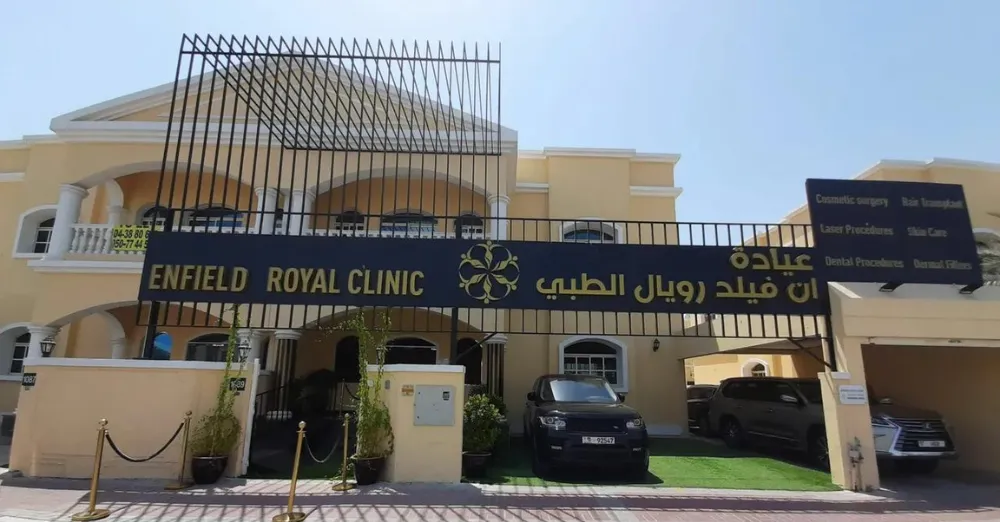 Enfield Royal Clinic is a leading provider of cosmetic surgery in the United Arab Emirates. They recognize that each patient has unique needs and concerns, and they provide a safe and comfortable environment for each patient.
Enfield Royal Clinic offers various hair transplant services that can benefit people in Dubai suffering from hair loss. They offer traditional transplant methods as well as newer, more expensive ones like FUE hair transplant and robotic transplant.
This clinic is one of the few hair transplant clinics that offer robotic hair transplants. It is a new and highly effective technique that uses robots to precisely transplant a large amount of hair in a short time.
The Enfield Royal Hair Transplant clinic also offers treatment for hair loss which can help prevent baldness. The staff can speak both Arabic and English, so both local residents and foreigners can visit the clinic.
6.

Hair Clinic Dubai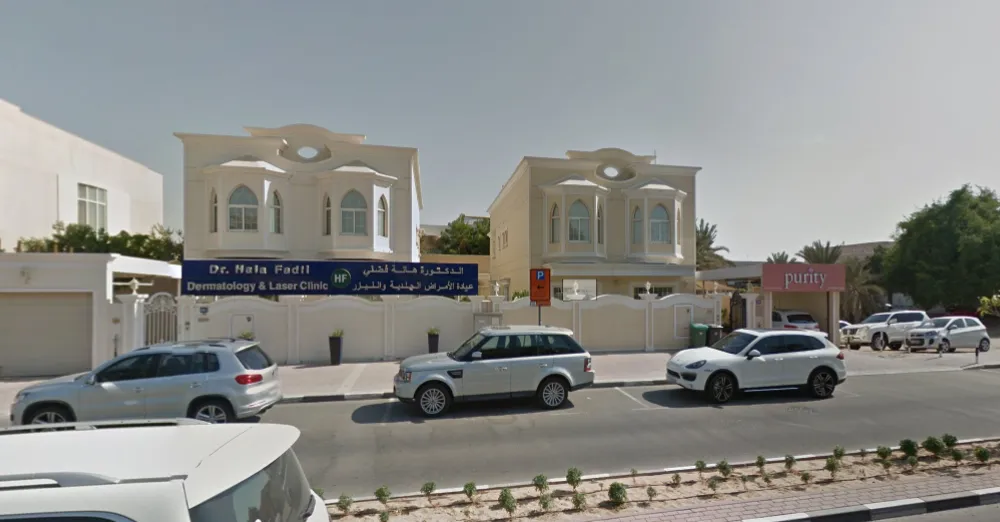 Hair clinic Dubai is one of the most reputed clinics for hair transplants in Dubai. They have over 15 years of experience strictly in the field of hair transplant only.
It is also popular for its premium hair transplant, but it is more affordable than other clinics for the local people.
In Hair clinic Dubai, bio-enhanced FUE is used for hair transplants. You can even transplant eyebrows and beard, or improve your hairline.
Each type of transplant is designed to meet the specific needs of the patient. For example, a woman who has lost her eyebrows due to cancer treatment may opt for a transplant in order to regain her natural appearance.
Methods of hair transplant available in Dubai
There are several methods of hair transplantation. FUT, FUE, and DHI are the three main methods.
Let's see how the different hair transplant methods work:
FUT (Follicular Unit Transplant)
If you are experiencing hair loss and are considering a Follicular Unit Transplant (FUT), it is important to understand the potential risks and benefits of the procedure.
FUT involves removing a small strip of skin from the back of the head, from which individual hair follicles are extracted. These follicles are then transplanted to the balding spots.
Compared to other hair loss treatments, FUT is more invasive and requires a longer recovery time. However, it also tends to produce more natural-looking results.
Because the transplanted hair follicles are taken from an area of the head that is not affected by hair loss, there is no risk of future balding. So this is a good option for combating male pattern baldness.
FUE (Follicular Unit Extraction)
In Follicular Unit Extraction (FUE), your surgeon removes individual hair follicles from your scalp. This is different from the older technique, where a strip of skin was removed from the scalp.
FUE is a relatively modern technique for hair transplant and has a quick healing time.
The advantage of FUE over FUT is that there are fewer scars after surgery and the doctors can also use hair from other parts of the body. The recovery time and pain after surgery are also lower than those of FUT.
The FUE is best for those with less hair density. However, this will cost more than the FUT procedure.
DHI (Direct Hair Implantation)
DHI or Direct Hair Implantation is a modified version of the FUE method. Hair follicles are directly extracted from the back of the head and implanted into balding areas. The new hair that is transplanted will be your own natural hair.
Most of the well-known hair transplant clinics in the world now use the DHI method of hair transplant. The DHI method is less painful and the recovery period is shorter.
The biggest downside of this procedure is the cost. It costs more than the FUT and FUE methods. But if you want thick, natural hair with minimal pain, this is the best option out of the three.
Hair transplant cost in Dubai
Hair transplant cost in Dubai can be anywhere between AED 14,000 and AED 55,000 ($4000 and $15,000) per session. However, this is only an estimate, and the actual cost differs based on several factors. [1]healthline, "Everything You Need to Know About Hair Transplants, … Continue reading
Some of the variables that can change the cost of your hair transplant are:
Your desired result (the hairline design)
Desired hair density
Current rate of loss
Area to work on
Whether this is your first surgery or not
We suggest you call any of the aforementioned hair transplant clinics and book a session with them. They will give you the most accurate cost estimates.
Is a hair transplant in Dubai worth it?
A hair transplant is definitely worth it for people who have low confidence due to less hair. Nowadays, hair transplants are quite common, and people do not shed a bad light on them like they used to.
Dubai is one of the best places for medical treatment in the world, and this fact applies to hair transplants as well.
Benefits of hair transplant in Dubai
There are several benefits of hair transplants in Dubai. Here are a few notable advantages:
Technicians have a high level of expertise.
There is no need for hospitalization if DHI method is followed.
Patient names are kept anonymous.
Dubai clinics have good consultation services.
There is a low rate of infection due to sterile surgery conditions.
No matter where you get your hair transplant, you will have these benefits after successful completion:
Boost in confidence
Better interactions with people you are interested in
Better first impressions
More styling options to change your looks
Side effects of hair transplant in Dubai
Now let's take a look at some of the side effects of hair transplants in Dubai.
There may be language barriers if you don't know Arabic or English.
The costs may be high if you visit more reputed clinics.
Regardless of where you get the hair transplant done, there will be some disadvantages. Here are a few of them:
There can be some bruising and swelling around the operated area which usually goes away in a couple of days.
Numbness is also common after the surgery but it is not a big deal.
There can also be some redness and itchiness around the transplanted area.
Infections may occur if transplant is done in clinics that look dirty and have bad reputation.
You may feel dizziness caused by the medications used during and after the procedure, such as anesthesia and painkillers.
So if you are wondering if a hair transplant in Dubai is worth it then the answer is yes. In Dubai, there are some of the best hair transplant clinics in the world.
Related Stories
---
FAQs on hair transplant in Dubai
How much cost for a hair transplant in Dubai?
The cost of a hair transplant in Dubai is between $4,000 and $15,000. However, this may vary from person to person depending on the desired results.
What is the cost of a 3000 graft hair transplant?
The cost of a 3000 graft hair transplant in Dubai is between AED 15,000 – AED 24,000. This is an average cost, and the actual cost may be slightly different.
Which country is best for hair transplantation?
Turkey is considered the best country for hair transplantation. The quality of service is high, and the cost is much lower than in most other countries. Dubai is also counted among the best places for hair transplants.
Which country is the cheapest for hair transplants?
The cheapest countries for hair transplants are India and Turkey. Some well-known clinics in these countries can transplant hair at 70% to 80% cheaper prices than most European and American clinics.
Which hair transplant is best?
DHI (Direct Hair Implantation) is the best hair transplant because it is a more efficient version of the older methods. It is comparatively less painful and takes a shorter time to give results. But is quite expensive.
Final thoughts
When it comes to hair transplants, Dubai is one of the top destinations in the world. There are several clinics in Dubai that provide various transplantation methods.
A hair transplant clinic in Dubai is better than clinics in most countries. This is due to Dubai's high standards of practice, sufficient infrastructure, and availability of experts.
Unfortunately, such high standards come at a higher cost. Hair transplant costs in Dubai can be quite expensive. But when you consider the success rate, the money you pay will be worth every Dirham or Dollar you pay.
If you are considering a hair transplant in Dubai, contact the clinics we have listed above. Don't hesitate to share our Dbd guide with people you know if they are going through the same problem.


RN Sara Uddin is a Registered Nurse. She has experience working in hospitals, nursing homes, and community health centers across the UAE. Her expertise includes patient education on various medical topics and helping people understand their rights and responsibilities regarding healthcare. At DbdPost, she writes about medical news, advises readers about health topics, and offers support to those needing help navigating the world of healthcare.