Are you tired of stubborn fat? Enter Cool Sculpting – a non-invasive body-contouring procedure. Using a vacuum-like device, CoolSculpting targets specific areas of the body. It helps freeze fat cells, which are then eliminated by the body over time. 
According to the American Society of Plastic Surgeons, the average Coolsculpting cost per treatment in 2017 was $1,481. However, the CoolSculpting official website estimates costs between $2,000 and $4,000 per session.
This article covers everything you need to know about Cool sculpting cost. It includes what it is, how it works, Coolsculpting expenses, and financing options.
How much does Cool Sculpting cost?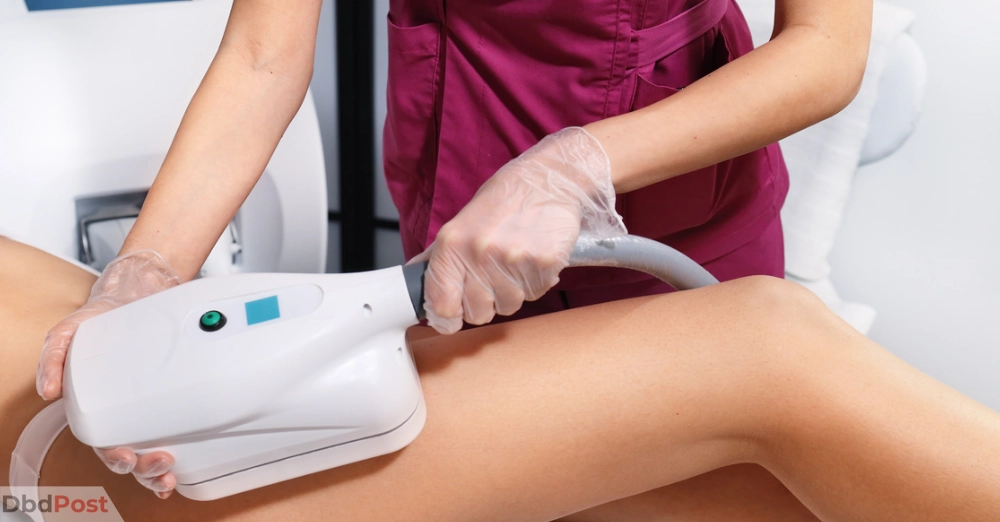 The American Society of Plastic Surgeons reported that the typical cost of a CoolSculpting treatment in 2017 was $1,481. Meanwhile, the official CoolSculpting website estimates that each session can cost between $2,000 and $4,000. [1] Plastic Surgery, "2017 Average Surgeon/Physician Fees, https://www.plasticsurgery.org/documents/News/Statistics/2017/cosmetic-procedures-average-cost-2017.pdf"
Some providers may offer package deals for multiple sessions or areas, which helps lower the overall pricing of CoolSculpting.
SculpSure is a treatment that uses laser technology to heat and destroy unwanted fat cells. It costs around $1400 and $ 1500 per treatment area. Similarly, a session of UltraShape costs around $1,000 to $4,500 per treatment area.
Factors that affect the Cool Sculpting cost
Several factors affect the cost of CoolSculpting, including:
Treatment area: The size of the treated area directly affects the cost. Larger areas generally require more time and resources, making the treatment more expensive.
Applicator type and quantity: CoolSculpting provides different types of applicators for different body areas. The more applicators required for your treatment, the higher the cost.
Number of treatments: Depending on your goals and desired results, you may need more than one treatment session. Additional sessions will increase the overall cost.
Experience: Treatment by a board-certified dermatologist or plastic surgeon tends to be more expensive. However, the cost may be lower if nurses or medical spa technicians perform the treatment.
Location: The cost of CoolSculpting can vary depending on where you live. The charges may be higher in larger cities, where cosmetic procedures are in higher demand.
Facility fees and overhead costs: The total cost of CoolSculpting may include facility fees and other overhead costs associated with providing the treatment.
What to expect during a Cool Sculpting session?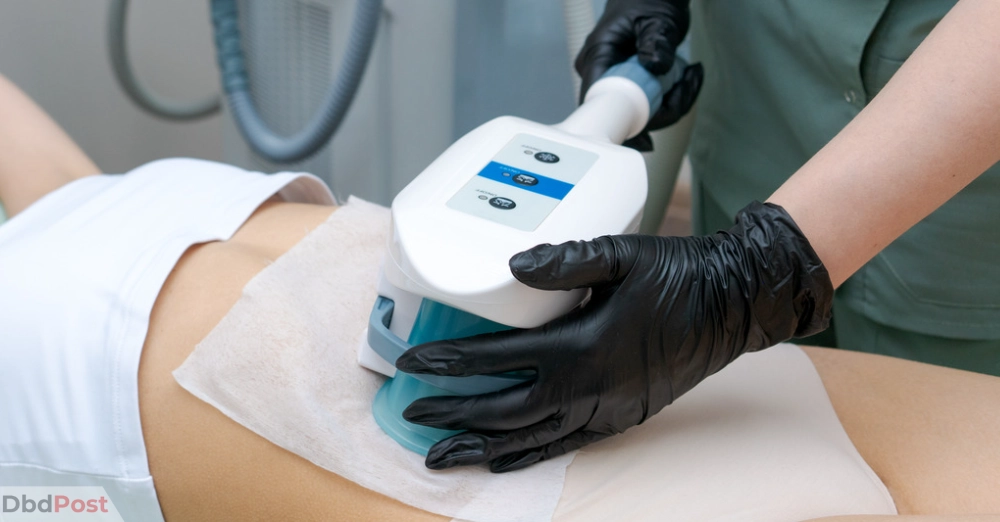 During a CoolSculpting session, the following steps are generally followed:
Preparation: The client is made comfortable with pillows and blankets to ensure they don't feel too cold during the procedure. The treatment area is selected and cleaned.
Application: The clinician attaches applicators to the treatment area, separated by a thin film to protect the skin and maintain a seal. The machine is turned on, and the automated procedure begins.
Treatment: The applicators remain attached to the treatment area for a specific duration, ranging from 40 minutes to an hour.
Post-treatment: Once the treatment is completed, the clinician removes the applicators and cleans the treatment area to remove any residue from the film. This helps smooth out the fat cells under the skin.
After the session, the client may experience temporary numbness, which occurs when the fat cells conform to the shape of the applicator due to cold temperatures.
The clinician will address this before the client leaves, and the client can immediately resume normal activities.
CoolSculpting received FDA clearance in 2012 for cold-assisted lipolysis of the abdomen and flanks. Clinical trials have confirmed its effectiveness and safety, with no serious adverse events reported during these trials. [2] FDA, "CoolSculpting, https://www.accessdata.fda.gov/cdrh_docs/pdf12/K120023.pdf"
While undergoing the procedure, patients may experience common side effects such as intense cold sensations, tingling, stinging, pulling, aching, and cramping.
Temporary side effects after the treatment may include redness, swelling, bruising, tenderness, aching, cramping, and skin sensitivity.
Payment options for Cool Sculpting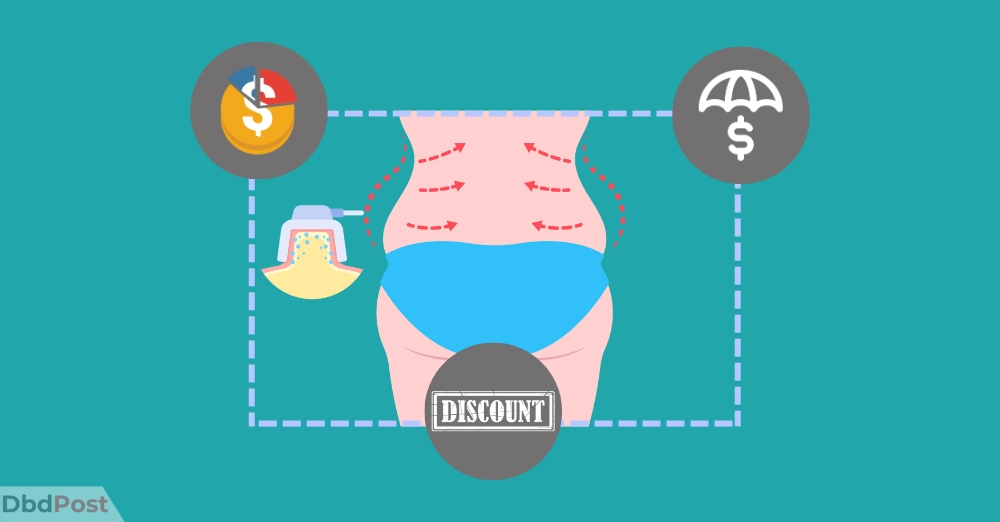 Cool Sculpting offers different payment options for its treatments. These options include:
Financing plans
You can choose from various financing plans that allow you to make smaller monthly payments over a specific period.
This is beneficial if you prefer to spread the CoolSculpting cost over several months. Before making a decision, review the details of each financing plan carefully.
Insurance coverage
Some medical insurance plans may cover the expenses associated with CoolSculpting treatments.
It is recommended to check with your insurer before scheduling an appointment to see if your insurance plan provides coverage for CoolSculpting.
Discounts
Many clinics offer discounts on CoolSculpting fees. When you call to make an appointment, it is worth inquiring about any ongoing promotions or special offers.
Remember that the results of Cool Sculpting may take several weeks or months to become apparent, so it is advisable to plan when scheduling a customized treatment plan.
Choosing the most suitable payment option for CoolSculpting fees depends on your specific circumstances. It is essential to conduct thorough research and explore all the available options.
Cool Scupting vs. Liposuction vs. Tummy Tuck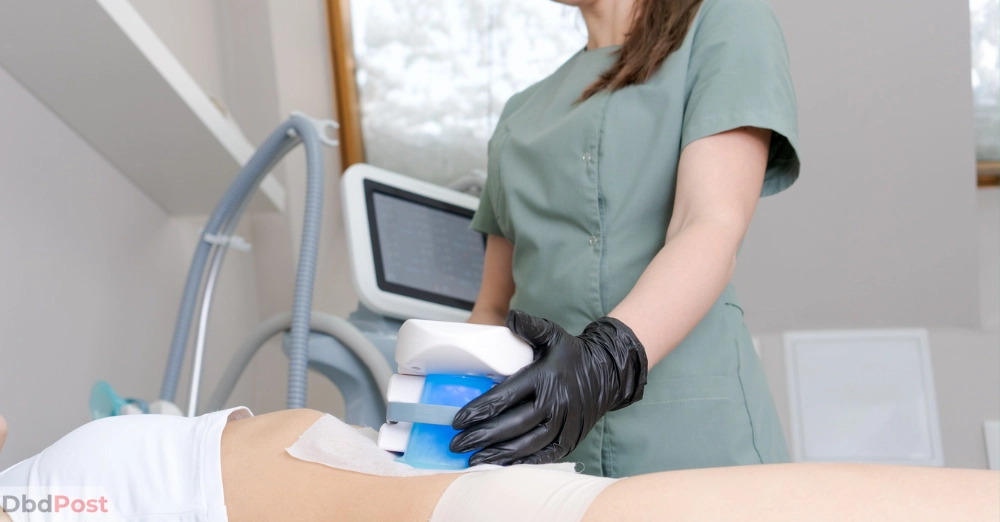 CoolSculpting, Liposuction, and Tummy Tuck can be compared in terms of cost, effectiveness, and recovery time.
When it comes to cost, CoolSculpting is generally less expensive than Liposuction and Tummy Tuck. You can find a detailed cost comparison in the table below. [3]Plastic Surgery, "How much does a tummy tuck cost, … Continue reading
| Type of treatment | Average Cost |
| --- | --- |
| Coolscupting | $1,437 |
| Liposuction | $3,637 |
| Tummy Tuck | $6,154 |
In terms of effectiveness, Liposuction and Tummy Tuck surgeries are more effective in removing larger amounts of fat. On the other hand, CoolSculpting is still effective but more suitable for smaller pockets of fat.
Considering recovery time, Liposuction and Tummy Tuck surgeries require general anesthesia and have a longer recovery time. In contrast, CoolSculpting is a non-invasive procedure that requires minimal downtime.
CoolSculpting is a more affordable option with a shorter recovery time than Liposuction and Tummy Tuck surgeries. However, Liposuction and Tummy Tuck surgeries are more effective in removing larger amounts of fat.
Related Stories
---
FAQs
How does CoolSculpting work?
CoolSculpting is a non-invasive body contouring procedure. It uses cooling technology to freeze fat cells and eliminate them.
This process is known as cryolipolysis, which helps reduce stubborn fat cells from targeted body areas. 
Is CoolSculpting safe?
CoolSculpting the FDA in 2012 for cold-assisted lipolysis of the abdomen and flanks. It is generally considered to be a safe and effective body contouring procedure. However, it's always best to consult with your cosmetic surgeon. 
What are the side effects of Cool Sculpting?
There are some common side effects of CoolSculpting. It includes temporary numbness, swelling, redness, bruising, and tenderness in the treatment area. 
How much does CoolSculpting cost?
The cost of a single Coolsculpting treatment in 2017 was approximately $1,481. Yet, according to the official website of CoolSculpting, the cost ranges from $2,000 to $4,000 per session. 
How long does it take to see results from CoolSculpting?
After receiving the treatment, patients notice results within 2 to 6 months. The fat reduction process will continue for 4 to 6 months following the treatment.
Cool Sculpting is a popular cosmetic procedure that helps reduce excess fat cells from targeted body areas.
Coolsculpting costs are expensive for some, but there are financing plans to help minimize the cost. Considering the cost of CoolSculpting and a customized Coolsculpting treatment plan is important.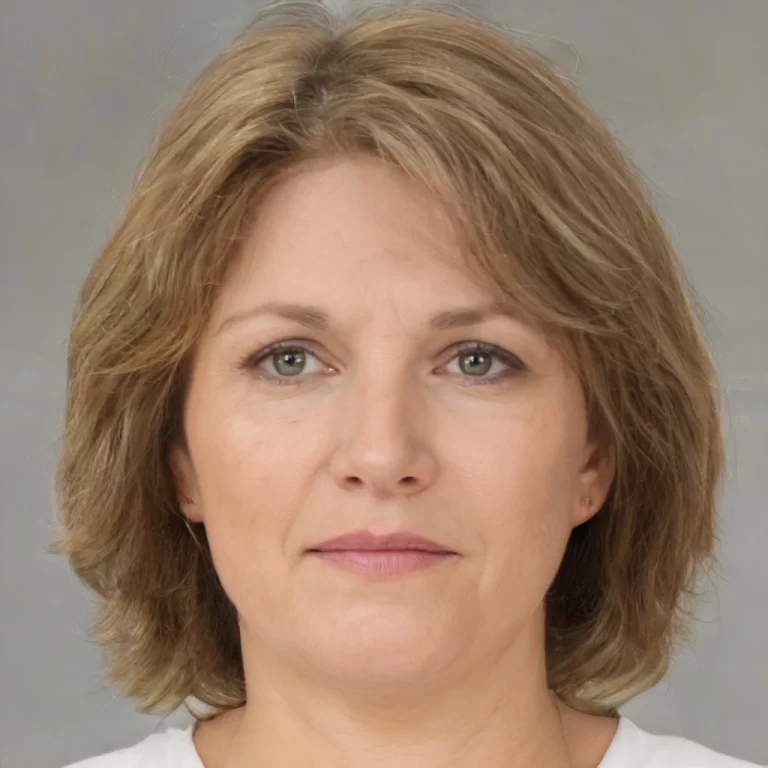 As a Registered Nurse, Lisa Green has worked in hospitals, nursing homes, and community health centers across New York. With extensive experience in patient education on various medical topics, she is also passionate about helping people understand their rights and responsibilities when it comes to healthcare. At DbdPost, Lisa covers medical news stories while providing advice about different health topics.