Eid is a very popular festival in the UAE and all Muslim regions. On this historically significant occasion, the government announces the Eid holidays in UAE each year for its people to celebrate.
Eid is the most important holiday in the UAE. People exchange gifts, take part in feasts, and offer prayers on this occasion. Eid al-Fitr, the end of Ramadan, falls on the first day of the 10th month. Eid al-Adha, the feast of sacrifice, falls on the 10th day of the Islamic calendar's final month.
In this Dbd guide, you will learn all there is to know about Eid public holiday in UAE, how to celebrate it, and the best places to visit during your Eid break in UAE.
We will also show you all the places you can visit to enjoy your Eid break in UAE. You will also know the number of holidays you will get if you work in the public or private sector.
How many Eid holidays in UAE are there?
There are two Eid holidays in UAE, and they are:
Eid al-Fitr
Eid al-Fitr is a religious holiday that marks the end of Ramadan, the Islamic month of fasting. The date of Eid al-Fitr falls on the first day of "Shawwal", which is the 10th month of the Islamic calendar.
For the Muslim communities in UAE, Eid is even more important than the UAE National Day, Islamic New Year, or Commemoration Day.
In the UAE, Eid al-Fitr will fall on April 21 and 22, 2023.
Eid al-Fitr celebrations typically involve special prayers, food, exchanging gifts, and spending time with family and friends.
For many Muslims, Eid al-Fitr is also a time for giving charity to those in need, as well as performing acts of goodwill such as visiting the sick or elderly.
Moreover, the holiday provides an opportunity for Muslims to come together and celebrate their faith, as well as promote religious understanding and tolerance.
Eid al-Adha
For Muslims worldwide, Eid al-Adha is a time of celebration and reflection. The holiday marks the beginning of the Hajj, the Islamic pilgrimage to Mecca. It is considered one of the most significant events in the Muslim calendar.
Eid al-Adha is always celebrated on the 10th day of the final month, "Dhu al-Hijjah" of the Islamic calendar. In 2023, Eid al-Adha falls on June 28 and 29.
On this day, Muslims remember Ibrahim's willingness to sacrifice his own son at Allah's command. They also celebrate Allah's mercy in sparing Ibrahim's son's life.
Similarly, Eid al-Adha is also a time for families and friends to come together and share in the blessings of Allah. To express gratitude to Allah for all of his favors, people exchange gifts, prepare special meals, and recite prayers.
For Muslims worldwide, Eid al-Adha is a time of joy and gratitude, and people get 3 days off from work in the UAE. The first day of Eid is normally a public holiday, while the second and third days are holidays for those who work in the private sector.
The government usually announces the dates of the holidays a few weeks in advance, so that people can make arrangements accordingly.
What to do during Eid public holiday in UAE?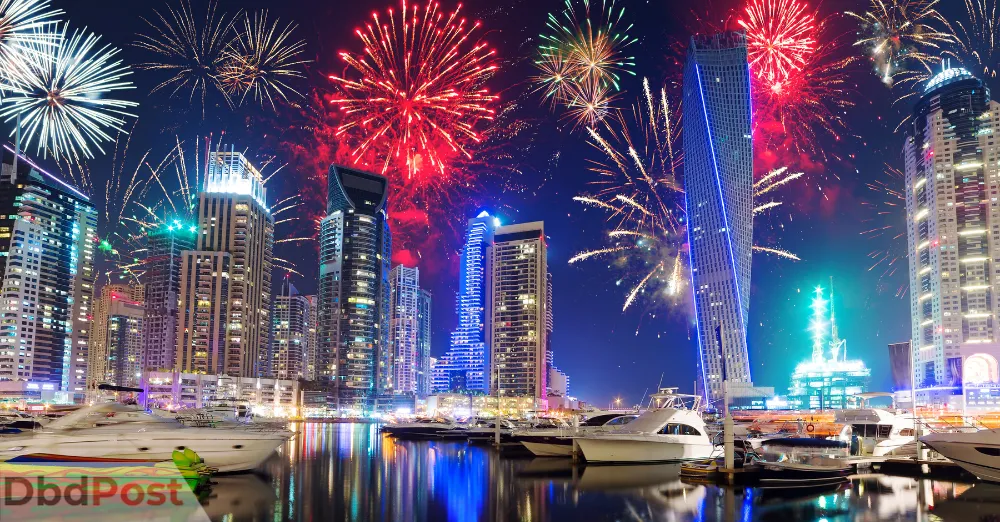 There are plenty of things that you can do during the Eid holidays. Let's take a look at some of the enjoyable ways of spending your time during these UAE public holidays:
Host Eid breakfast
After the Ramadan fast, you can host an Eid breakfast where you can invite your friends and families for a meal, as there will be a public holiday on this occasion.
Otherwise, you and your friends and family can also visit Dubai Food Festival to enjoy the most delicious meals and cuisines.
Decorate Homes and Vehicles
On Eid al-Fitr, people clean their homes & vehicles and decorate them with flowers, paints, designs, etc. Since all companies and schools in the UAE are closed for a few days during Eid, people can make the most of the holiday to decorate their homes.
Exchange Gifts
One of the traditions during Eid is exchanging gifts with family and friends. This is a way to show your love and appreciation for them and also enjoy some of the special Eid treats.
Eid gifts can be anything from sweets or desserts to clothes and jewelry. It is also common to give money as gifts to relatives, which can be used to help with expenses during the Eid holidays.
Where to go during the Eid holidays in UAE?
There are several places you can go during Eid in UAE. Since there are several days of Eid break in UAE, you can go to the following fantastic places to enjoy with your friends and families:
Burj Khalifa light show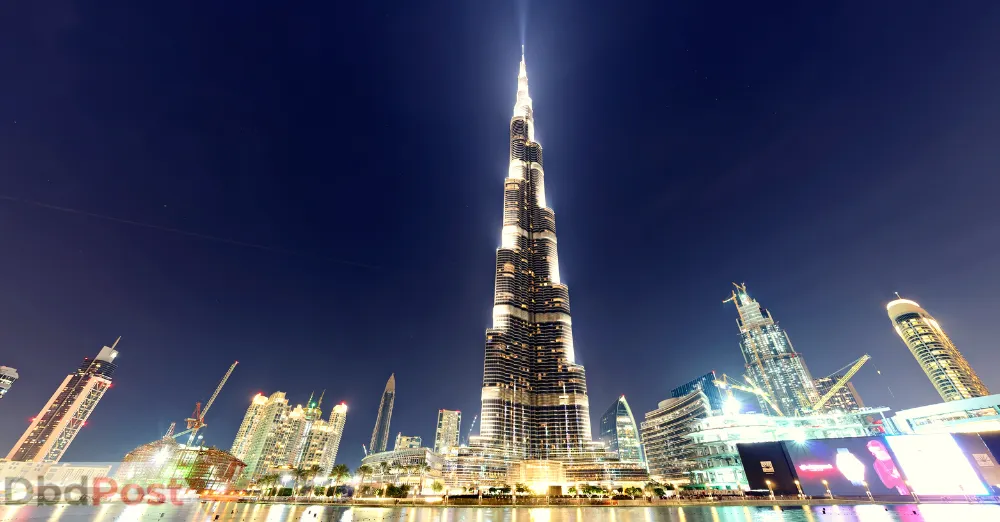 Burj Khalifa lights up with bright colors during major festivals like the Eid holidays. It is one of the most visited places in the UAE by tourists and residents during Eid.
You will get to witness one of the best fountain shows in the world at the Burj Khalifa. The shows will go on continuously from 2 PM to 5 PM. From 5 PM, these shows will restart every 30 minutes until 11 PM.
Dubai Miracle Garden
Dubai Miracle Garden is one of the best places to visit during the Eid holidays.
The venue is beautifully decorated with over 150 million flowers. This makes it a really fun place to visit with your whole family.
Yas Marina circuit
The Yas Marina circuit, where races are performed, is one of the most crowded locations in the UAE over the Eid holidays. The location offers tourists discounts of up to 20% during Eid.
You can also take part in a very popular Eid speed challenge where you can compete with others and win some exciting prizes.
More Related Stories
---
Eid holidays in UAE for the private sector
In 2023, the UAE government announced the Eid holidays for the private sector from 8th July to 11th July.
A fantastic thing about this holiday is that workers will be paid fully during this holiday period too. However, the staff must report back to offices on time after the holidays.[1]Mohre.gov, "Eid holiday in private sector, … Continue reading
FAQs on Eid holidays in UAE
How many holidays are there in Eid al-Adha 2023?
For Eid al-Adha, there are three days of holiday for the people of UAE. If you are in UAE, you will get a holiday from 8th July to 12th July.
What date is the big Eid 2023?
Eid Al-Fitr is celebrated from 2nd May to 3rd May 2023, whereas Eid al-Adha is celebrated from 10th-11th July 2023.
Is Eid a public holiday in UAE?
Yes, Eid is a public holiday in UAE. The government of UAE has given four days of holiday to the public sector. The private sector announces their own holidays for themselves.
Final thoughts
The Eid holidays in UAE are a time of celebration and joy. Muslims from all over the country come together to mark the end of Ramadan with prayer and festivities.
Eid is a time for reflection and expressing appreciation for your blessings. Likewise, everyone is eager to participate in the celebrations, as there is a social atmosphere of enthusiasm and friendliness.
The presence of family and friends makes the Eid holidays packed with food, presents, and fun. We hope your Eid vacation in the UAE is filled with joy and pleasant memories.
If you like our guide, feel free to share it with the others you know.

Omar Saeed is a Senior Contributor at DbdPost based in Dubai. He earned his degree in Master of Media and Communication from the University of Wollongong in Dubai and covers news, info guides, reviews, and opinion pieces on various topics related to the UAE.