Mother's day in UAE is one of the most significant holidays. It is a time to appreciate all mothers and celebrate them. Mothers in the UAE are often praised for their hard work and dedication.
Generally, UAE mothers day is always on the 21st of March. You can celebrate this special day by taking your mother to lovely restaurants for breakfast, lunch, or even the spa. Going shopping or movies is also a great way to celebrate. Donate in your mother's name to make it more distinctive.
As mothers contribute significantly to societies and families and are vital to the growth of their children. This Dbd guide will explain the traditions of Mother's Day in the UAE and how you can celebrate the momentous day with your mother.
So read this Dbd guide if you're looking for a way to make your Mother's Day special.
When is Mother's Day in UAE in 2023?
Though the day and celebration might differ, the sentiment is always the same: mothers are to be cherished and loved. For residents in the United Arab Emirates, Mother's Day falls on March 21, 2023.
In 2024, UAE Mother's Day is celebrated on the 21st of March and falls on the second Sunday of May in all countries worldwide.
However, UAE does not date mother's Day on the second Sunday; instead, they are celebrated on the 21st day of the month.
Making their mothers feel special and spending extra time with them are popular ways that people celebrate Mother's Day in the UAE.
On this day, it's not unusual to see restaurants, hotels, and even service centers offering discounts on things like meals, dinners, spas, and holiday packages for mothers.
So, there are many ways to show your mother how much you care, whether you decide to prepare her favorite meal or give her a day of rest.
Let's look at the table below to find out on which day mother's day falls till 2025.
| Year | Date | Day |
| --- | --- | --- |
| 2023 | 21 March | Tuesday |
| 2024 | 21 March | Thursday |
| 2025 | 21 March | Friday |
| 2026 | 21 March | Saturday |
Related info: Check out this Dbd guide on – public holidays in UAE, if you want to learn more about Mother's day and other public holidays.
How to celebrate Mother's Day in UAE?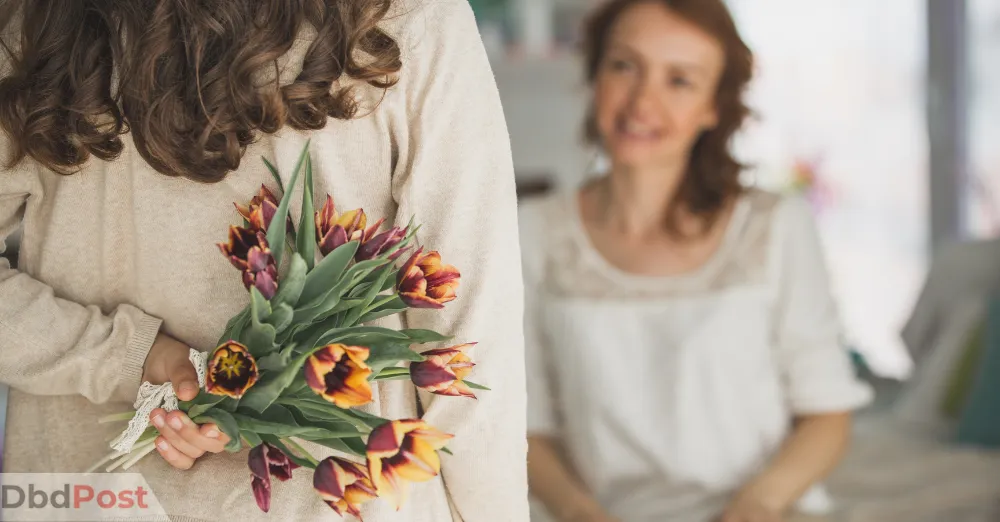 Mother's Day is a special occasion to show your mother how special she is. Mothers often sacrifice their own choices and preferences for the sake of their children, so on that day, children often have some particular plan to celebrate Mother's Day.
There are plenty of ways to celebrate UAE Mother's Day so let's get into it.
Breakfast and Lunch in a restaurant
Mothers often make breakfast and lunch for their children. So, on Mother's Day, you can treat your mother to lovely breakfast and lunch packages in various restaurants in UAE, such as Vida Hotels and Resorts, Millenium Place Barsha heights, and more.
Spa day
One of the best ways to celebrate Mother's Day in the UAE is by taking your mother for a spa day. The Nail Spa offers a unique package, including an express manicure, pedicure, and foot massage.
L'Occitane en Provence has several special Mother's Day packages, including treatments like a Hydra-Beauty Facial, Aromachology Massage, and more.
Additionally, the Cure Spa also has a special UAE Mother's Day package that includes a facial, body scrub, and massage. Treating your mother to a day of relaxation and pampering can show her how much you appreciate all she does for you.
Shopping
On Mother's Day, going shopping is a beautiful way to express your love for your mother.
You can take advantage of all the special deals and events taking place in malls across the UAE in addition to buying her the present she desires.
Yas Mall, Dubai Mall, Abu Dhabi Mall, and other major shopping centers always have amazing deals and discounts on the day, so it's a great time to shop for your mom.
You can also find great gift ideas at these malls, from jewelry to clothes to home decor.
So whether you're looking for a special present for your mom or want to show her some extra love on Mother's Day, go ahead and treat her on a shopping trip. She'll appreciate it!
Movie
Taking your mother to a great movie is another way to celebrate Mother's Day in the UAE. Mothers typically do not have much time to watch movies because of their busy daily schedules.
VOX cinemas, Akil cinemas, and Reel cinemas are a few well-known movie theaters in the UAE. You can purchase the tickets in advance to avoid any inconveniences on the day of the event.
Don't miss the chance to watch some fantastic movies with your mother since these theaters also provide special discounts in honor of UAE Mother's Day.
Gift card
If you're unsure what to get your mother this year, a gift card is usually a fantastic choice.
She can use it to purchase anything she wants, including a new wardrobe, a lovely meal out, or a gift for someone else.
Gift cards are available at most retailers, and you can even get them online from places like Amazon. She can then look through the countless options and decide exactly what she wants.
Make a donation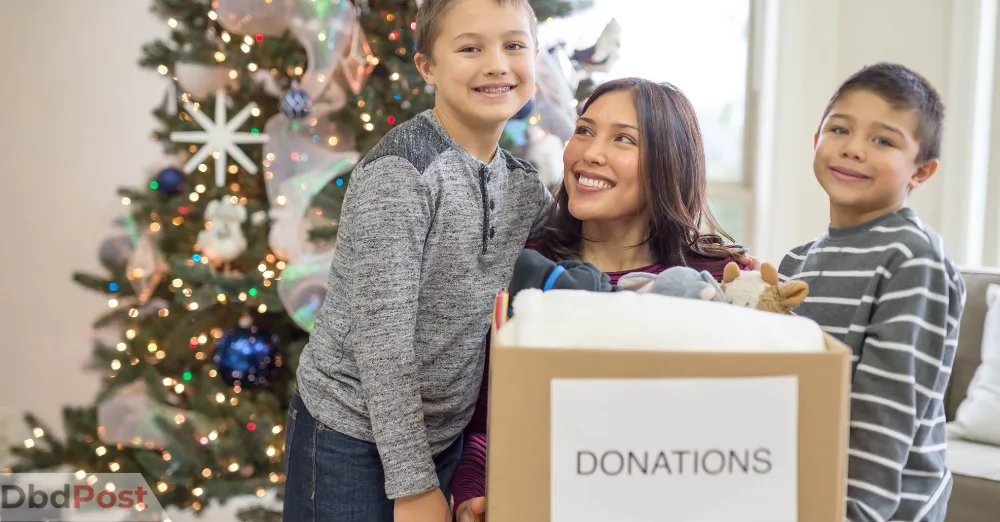 Mother's Day is celebrated in many different ways worldwide, but the United Arab Emirates has a distinctive celebration.
Many people opt to celebrate Mother's day by giving money, food, and clothing to charity instead of sending them cards and presents.
This is a suitable homage to moms' selfless character, who frequently put their children's needs ahead of their own.
If you're looking for a unique way to commemorate Mother's Day, think about donating in her name. This act won't just make her feel good; you'll also do your part to improve your community.
When was the first mother's day in UAE?
Mother's Day is celebrated throughout Arabia to honor mothers for their selflessness and kindness.
The first Arabian or UAE Mother's Day was celebrated in 1956 in Egypt when President Gamal Abdel Nasser accepted an official proposal for the holiday introduced by journalist Mustafa Amin.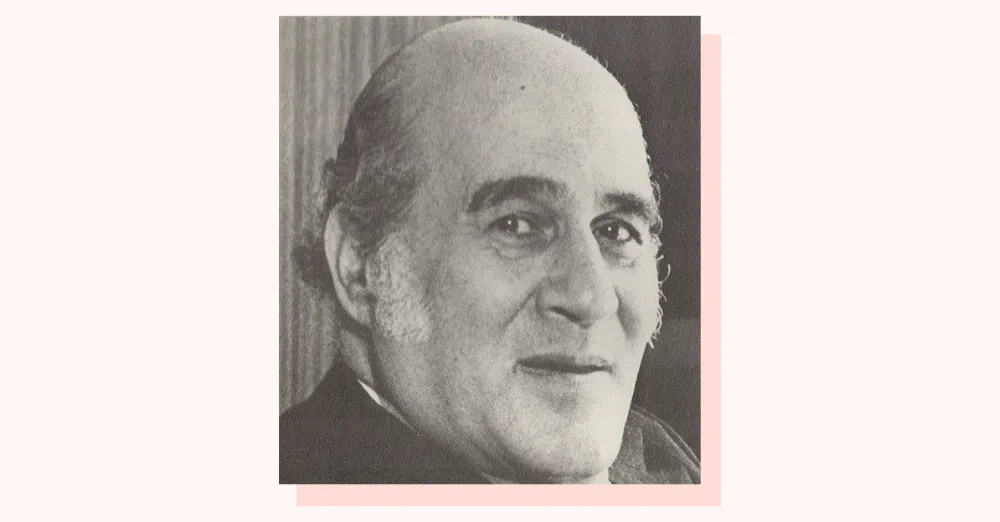 In the UAE, Mother's Day is celebrated on the 21st of March rather than on the second Sunday in May, as is common in many other countries.
This date was chosen as it marks the start of spring, a time of renewal and growth. On the day, children often give gifts and flowers to their mothers and express their gratitude for all they do.
In recent years, Mother's Day has also become an occasion for raising awareness about mothers' challenges in Arab societies.
What is the history of Mother's Day in UAE?
Mother's day is one of the most celebrated days in the world, not only in the United Arab Emirates.
In various European countries such as Denmark, Turkey, Switzerland, Greece, Australia, etc., the day is celebrated on the 10th of May, while Asian countries such as Thailand celebrate Mother's Day on the 12th of August.
However, Arabian countries such as UAE, Egypt, Jordan, etc., celebrate Mother's Day on the 21 March.
Middle Eastern Mother's Day has a nice story. It all started in Egypt when the journalist Moustafa Amin wrote about it in his column "Idea" in Akhbar El Youm's journal.
At first, his idea was rejected; however, a widowed mother visited Akhbar's office and told her story about how she raised her son, but her son left her after getting married.
This persuaded the activist even more to raise the concept of Mother's Day; in return, he received tons of support for the cause.
Then Egypt's president Gamal Abdel Nasser was first against the idea; however, after seeing such support for the cause, he gradually accepted the idea of the day.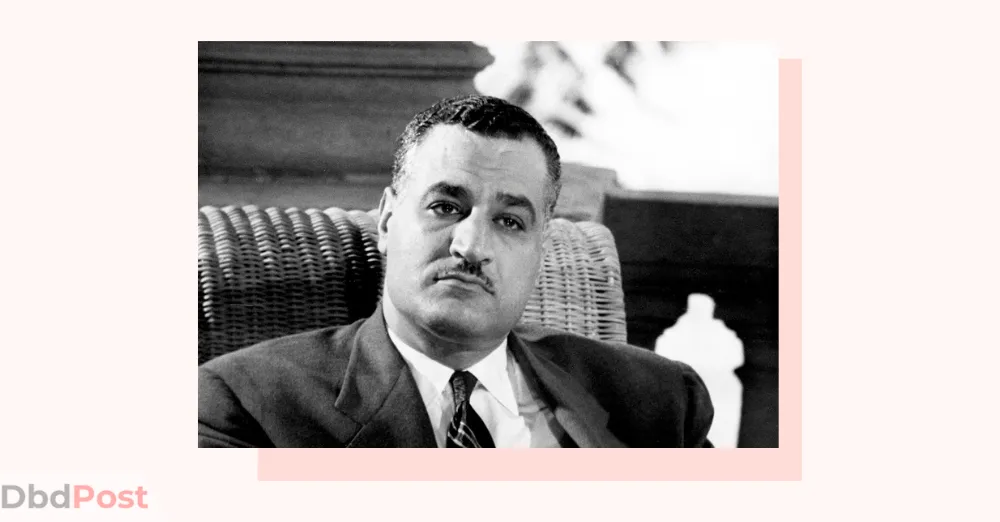 The first Mother's Day was celebrated in 1956 on 21st March, and all Arabian countries celebrated it.
Related Stories
---
FAQs on UAE mothers day
Is Mother's Day a national holiday in UAE?
Although UAE Mother's Day is not recognized as an official holiday in the United Arab Emirates, it is still a fantastic day for families. As Arabs are very much family-oriented, motherhood is highly valued.
When did Mother's day start in UAE?
Mother's Day was first observed in the United Arab Emirates and all other Arab nations on March 21, 1956, when Egyptian President Gamal Abdel Nasser acknowledged the day and made it official.
Which day is considered Mothers Day in UAE?
Every year on the 21st of March, people in the United Arab Emirates (UAE) celebrate Mother's Day. This particular day is set aside to honor mothers and all that they do for their children. On this day, children often give their mothers gifts and flowers to show their appreciation.
Final thoughts
Lastly, Emiratis celebrate Mother's day in UAE with immense joy. As it's a time to give gratitude for everything mothers do for their families.
Mothers have a vital role in society and are an integral component of our lives. Likewise, they serve as the foundation of our families and are crucial to raising kids.
Similarly, on UAE mothers day, we should honor our mothers' contributions to our lives and let them know how much we value them.
How did you honor mothers then? Please share your thoughts in the comments section.


Arijit Negi is an expatriate living in Dubai for 18 years. He completed his degree in Master of Arts in Journalism from the University of Mumbai. Arijit focuses on providing helpful guides and information for ex-pats living in UAE and visitors to the UAE.