Hearing aids can cost different amounts, depending on the type of hearing aid and its special features. Before embarking on this process, it is important to consider the following: How Much Do Hearing Aids Cost?
The price of hearing aids varies depending on factors such as technology level, style, features, and brand. On average, one hearing aid can range from $1,000 to $3,000, while two hearing aids can cost between $2,000 to $6,000.
Our Dbd guide details factors that can change the price range for hearing aids. It covers insurance plans that help pay for hearing aids.
Similarly, it provides more information about the cost and different ways to get money to buy a hearing aid.
Average cost of hearing aids
Basic hearing aids can cost between $1,000 and $4,000. This cost differs depending on the type and model of hearing aid you buy. It also depends on any extra features or technology your hearing aid has. [1] Johns Hopkins University, "Hearing Aid Coverage, https://hub.jhu.edu/2021/11/15/medicare-hearing-aid-coverage-nicholas-reed/#:~:text=%244%2C700%20for%20both%20ears"
A single hearing aid can cost between $500 and $2,500. If you need one for each ear, it will cost more. A pair of hearing aids cost from $1000 to $6000.
It is better to get two if you cannot hear in both ears. It will help you hear better.
Moreover, hearing aids for kids and grown-ups can cost the same, from $1,000 to $4,000 each.
Similarly, some insurance plans may pay for hearing aids for children but not adults. Check with your insurance company to find out if they will give you money for hearing aids.
Types of hearing aids and their cost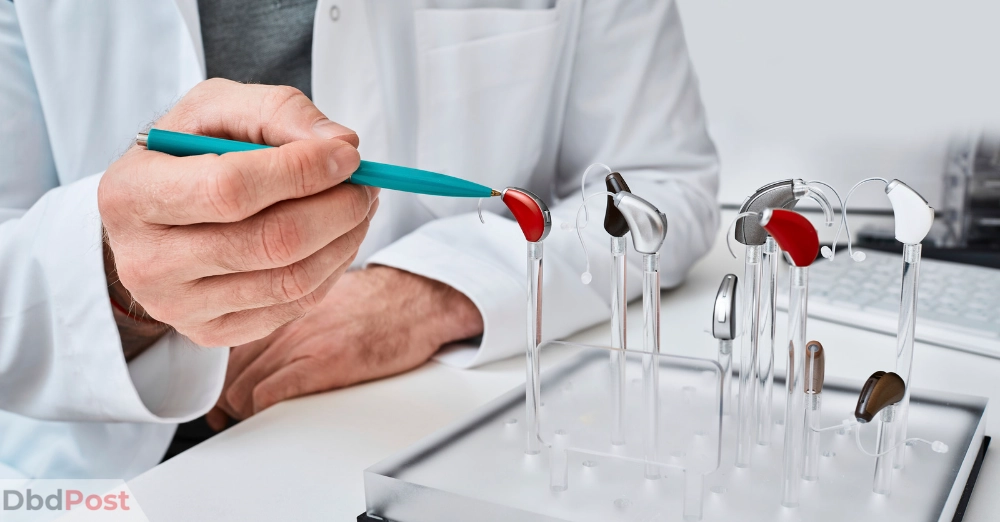 Here we've listed different hearing aids and their cost: [2] US Food & Drug Administration, "Types of Hearing Aids, https://www.fda.gov/medical-devices/hearing-aids/types-hearing-aids"
In-the-Ear (ITE) Hearing Aids
ITE fits inside your ear and can help with mild to severe hearing loss. People won't be able to see them either, so they're nearly invisible. These special hearing aid prices are between $1000-$6000 per pair.
Behind-the-Ear (BTE) Hearing Aids
BTE hearing aids are small devices that sit behind the ear. They are connected to an earpiece with a tube.
These can help people with all types of hearing loss. Some models have special features like connecting to Bluetooth devices. BTE hearing aid prices from $2698-$3247 per aid.
Receiver-in-Canal (RIC) Hearing Aids
RIC hearing aids are like BTE hearing aids, but the sound comes out of your ear canal. They work well for people with mild to moderate hearing loss.
Moreover, they sound better than other types of hearing aids. RIC hearing aids cost $2,466 per aid.
Additional costs to consider
Buying hearing aids costs more than just the price of the hearing device. It is important to understand all of the additional costs before you purchase hearing aids.
Hearing tests
Before you buy hearing aids, you need to get a hearing test. It will tell you how bad your hearing is. The cost of the test is usually between $50 and $250.
Fitting fees
Hearing aids need to be set up by a professional. This cost is usually included in the hearing aid prices. But if you need more help, it might cost extra. It could range from $100 to $200.
Follow-up appointments
It is important to have follow-up appointments when you get hearing aids. These visits can be for maintenance, adjusting the settings, or just checking up on how they work.
The cost of these appointments usually costs between $50 and $150 each time.
Fitting and adjustment costs
The cost of going to an audiologist or hearing aid dispenser can change. Usually, it costs between $150 and $300 per visit.
Batteries
Hearing aid batteries need to be changed often. They last for a few days or weeks, depending on how much you use them.
Packs of hearing aid batteries cost between $5 and $20, and each pack has many batteries in it. [3] Amazon, "Hearing Aid Batteries, https://www.amazon.com/Duracell-Hearing-Batteries-Size-batteries/dp/B003PWSYGM"
Maintenance and repairs
Hearing aids need to be taken care of. To fix them, it can cost between $50 and $200 or more, depending on how bad the damage is.
Accessories
There are lots of different accessories you can buy to go with hearing aids. These hearing aid accessories can cost between $10 and $200 or even more. Some examples are remote controls, cleaning kits, and drying containers.
Factors that affect the cost of hearing aids
The cost of hearing devices can change depending on certain factors. These things might include:
Technology level
The type of technology used affects how much the hearing aid cost.
Hearing aids with features like noise reduction, wireless connection, and artificial intelligence cost more than basic ones.
Style
Hearing aids come in different shapes and sizes. These shapes are called In-the-ear (ITE), Behind-the-ear (BTE) and Receiver-in-canal (RIC).
Each one is different and costs a different amount of money. The BTE type is usually more expensive.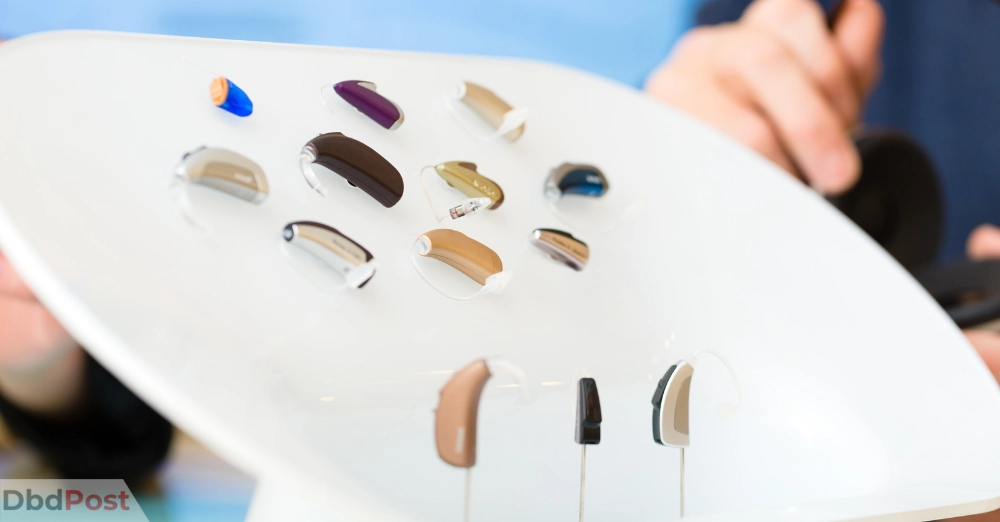 Features
The features of hearing aids can affect how much they cost. Hearing aids with extra features like rechargeable batteries, being able to connect to smartphones, and being able to understand speech will cost more money.
Brand
The hearing aid brands can change how much it costs. Some premium hearing aids might cost more than other, less popular brands.
But the price doesn't always mean that one is better than the other. Sometimes you can get good quality and affordable hearing aids from a less well-known brand.
Insurance coverage and financial assistance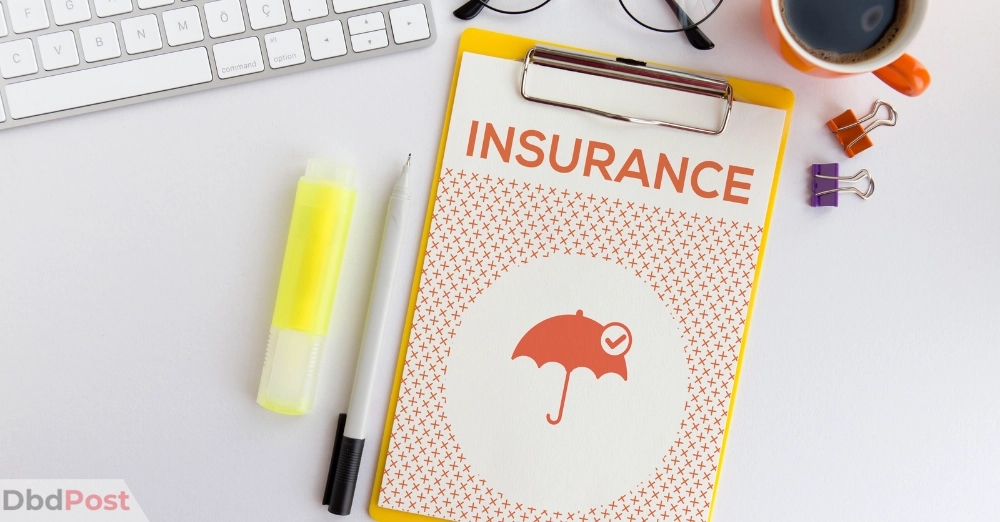 Insurance coverage for hearing aids can vary depending on the specific insurance plan. Some plans may cover a portion or all of the cost of hearing aids, while others may not.
It's important to check with your insurance provider to understand the specifics of your coverage.
Similarly, there are programs to help you pay for hearing aids if you do not have enough money:
Medicaid program and The Children's Health Insurance Program CHIP covers the price of hearing aids for eligible children. [4]Maryland Government, "Insurance Plan, …

Continue reading

The Hearing Loss Association of America (HLAA) has a program that covers the cost of hearing aids.
The Miracle-Ear Foundation and the Starkey Hearing Foundation also provide free hearing aids.
Moreover, there is also the Assistance to Individuals with Disabilities program which can assist financially as well.
Eligibility requirements for these programs can vary. Medicaid and CHIP typically have income requirements and may also have age or disability requirements.
Similarly, non-profit organizations may have their eligibility criteria. The application process can also vary, with some programs requiring an application and others requiring a referral from a healthcare provider.
Related Stories
---
FAQs
Is there any financial assistance available for hearing aids?
Yes, it is possible to get financial assistance for hearing aids. There are programs from Medicaid, Medicare, Veteran Affairs, and charities that can provide money for hearing care if you need it.
How much do high-end hearing aids cost?
High-end Hearing aid can cost between $1,000 and $6,000. This depends on the type of hearing aid you get and its features.
Will my insurance cover the cost of hearing aids?
Some insurance plans may pay for hearing aids. But not all insurance plans do.
Check with your insurance provider to determine if they will cover the hearing aid cost. Medicare does not cover hearing aids.
Do online hearing aid retailers offer lower prices?
Hearing aids from online stores might be cheaper than regular stores. But you must research to ensure the online store is good and provides quality products and services.
Are there any additional costs associated with owning a hearing aid?
Yes, there are additional costs associated with owning a hearing aid. These can be for batteries, cleaning supplies, and if it needs to be fixed or replaced.
Are hearing aids worth the money?
Yes, hearing aids are worth the money. Hearing aids can make life better by helping people hear and talk more easily. They may be expensive, but the advantages they offer are worth it.
In conclusion, hearing aids can be pricey, but they are worth it, and numerous programs may help cover the price of hearing aids.

Dr. Adam Glover is a General Medicine Specialist with over ten years of experience in the medical field. His health and wellness articles have educated thousands of readers on various topics such as nutrition, fitness, disease prevention, mental health, and more. He is passionate about good health practices and uses his medical knowledge to help people lead healthier lives.