Starbucks is a well-known coffee company all over the world. If you face any issues with your order or have any questions, you might need assistance to get a satisfactory response. Knowing how to complain to Starbucks is important in such situations.
Customer can complain to Starbucks by contact them through a call, email, or by filling out their online form. Explain why you are unhappy with their service so that they take your complaint seriously.
This guide will help you complain to Starbucks, make an effective complaint to Starbucks, and get the best possible outcome for your store complaint. We will also explain how to escalate your complaints to protect your rights.
When to complain to Starbucks?
You can contact their customer service team if you had a bad experience at Starbucks and want compensation or an apology.
They're always available to help you with your needs. It's important to report the issue as soon as possible so they can address it quickly.
A few other complaints you can follow to report an issue to Starbucks are:
Coffee complaint
App complaint
Gift card complaint
Starbucks store complaint
Wifi complaint
Quality control complaint
Contacting Starbucks customer service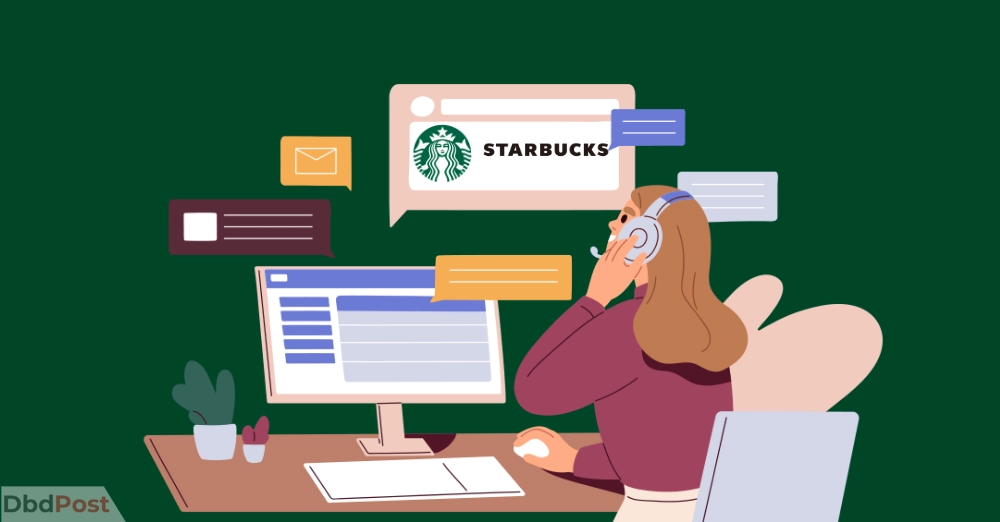 To contact the Starbucks customer care team, you can follow these steps: [1]Starbucks, "Need to get in touch, https://customerservice.starbucks.com/sbux"
Step 1: To initiate communication with Starbucks' customer service team, the first step is to visit Starbucks' official website.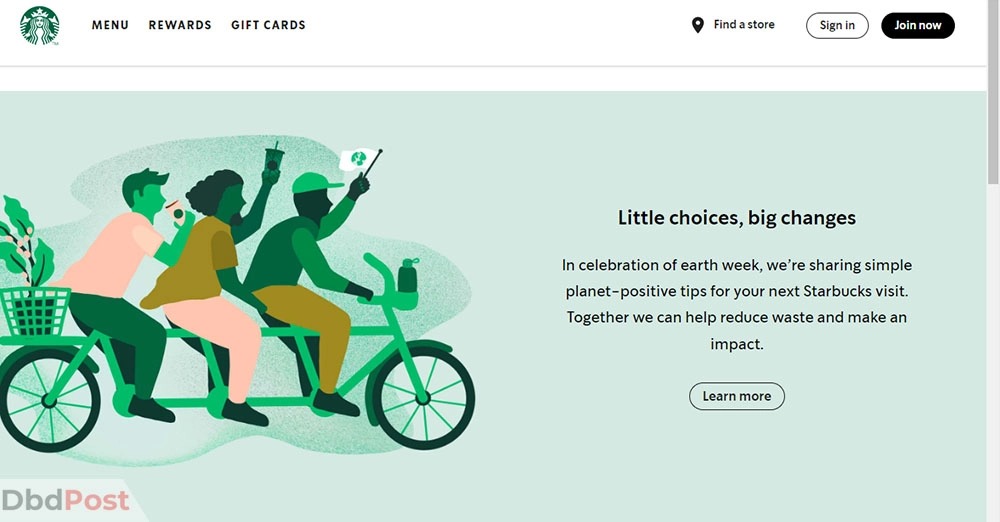 Step 2: Once the Starbucks homepage has loaded, scroll down to the bottom of the page.
You will see several links and options. Look for the "Customer Service" link and click on it.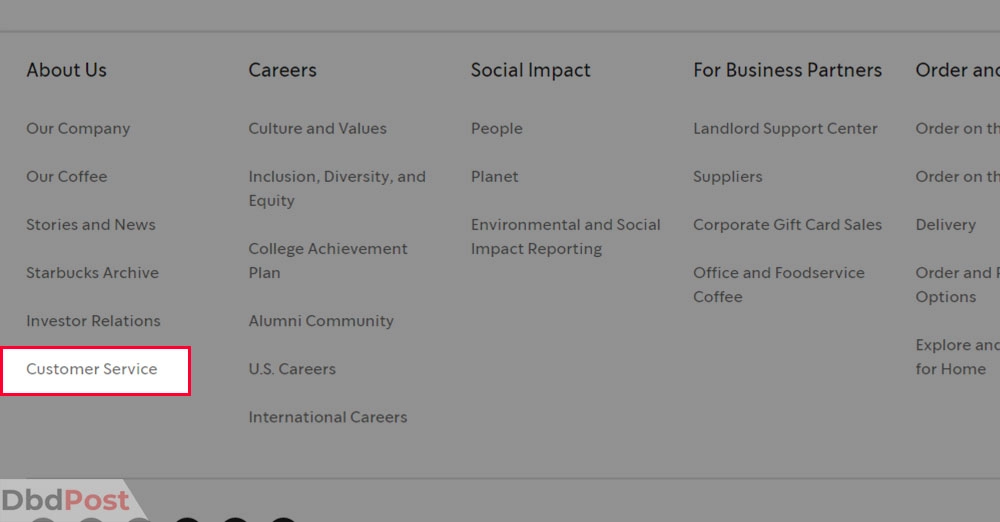 Step 3: Once you're on the customer service page, scroll until you see the "Need to get in touch" section.
This section contains all the options you need to contact Starbucks.
Step 4: Choose your preferred method of communication. You can either click the "Email Us" button to send an email or the "Chat with Us" button to start a chat session.
Both options are great for communicating with the Starbucks customer service team.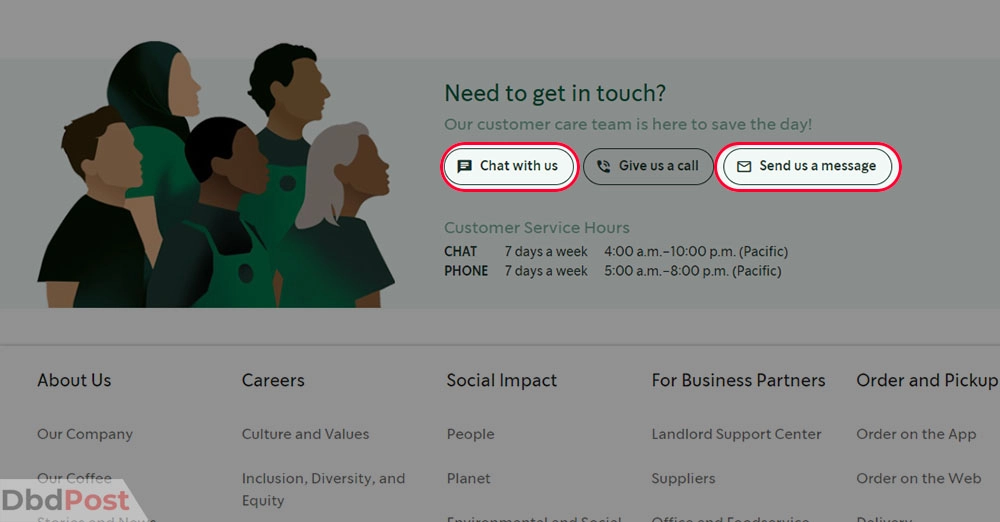 Step 5: Provide the necessary information and details about your issue, and wait for a response from the customer service team.
Alternatively, you can also contact Starbucks customer service by phone.
Customer support contact phone number: 800-782-7282
To get quicker help, it's better to call outside of busy times. The calling feature is open from 5 AM to 8 PM every day.
Chatting is available for reporting a problem to Starbucks from 4 AM to 10 PM.
Keep in mind that the call and chat options are only available for limited hours.
Preparing to complain
If you want to complain to Starbucks, preparing first is important. This means getting all the information about the problem and deciding how you want Starbucks to resolve it.
Get evidence like receipts or photos if you can. Think about what would make you happy as a resolution.
Once you have all the information and know what you want, contact Starbucks to tell them about the problem.
When complaining in person, be polite and explain the problem clearly. When complaining by phone or email, include your order number and other important information.
Making the complaint
Filing a complaint against Starbucks can become easy if you follow the following steps:
Step 1: Contact Starbucks' customer care or service teams via phone, complaint email, or chat.
Step 2: Give clear details about your issue and the resolution you seek.
Step 3: Remain polite throughout the conversation.
Step 4: Request a follow-up in case they need more information from you.
Following up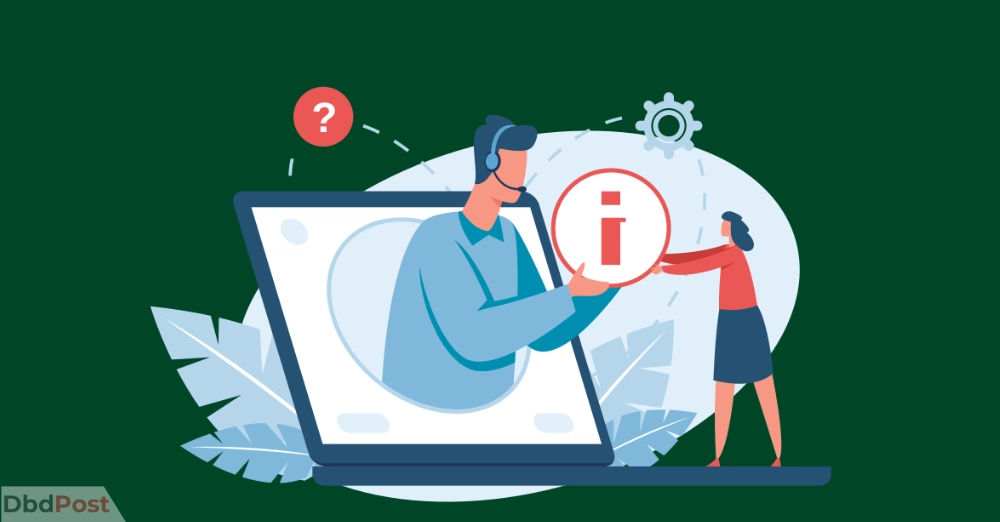 If you complained to Starbucks and they replied, it's crucial to check if your issue has been solved.
You can use the following ways:
Contact the customer service team again if needed and give them more details.
Share your experience and give feedback to Starbucks.
Use social media platforms like Twitter and Facebook to reach out to Starbucks.
By sharing your thoughts, you can ensure that Starbucks knows your concerns. They might even make changes to their policies or services.
Escalating the complaint
If you have a problem with your Starbucks coffee and customer service doesn't give you the answer you wanted, you can talk to someone higher up, like the corporate office.
Make sure to give them all the necessary information and evidence to support your complaint so they take it seriously and fix it quickly.
When you talk to a customer service representative, write down what they say so you can refer back to it later.
It may take a while before you get a response from the organization, so be patient and don't get upset if it takes some time.
Related Stories
---
FAQs
What is the best way to contact Starbucks customer service?
The best way to contact Starbucks' customer care and service is by phone, email, or chat. The phone number and other contact information can be found on the "Contact Us" page of the Starbucks website.
Can I complain about a specific Starbucks store or only about the company as a whole?
You can complain about a specific store or the company as a whole. When filing the complaint form, include relevant information such as the store location and order number.
How long does it usually take for Starbucks to respond to a customer complaint?
Depending on the issue's complexity, it typically takes 3 to 5 business days for Starbucks to respond to a customer complaint.
What information should I include in my Starbucks complaint?
Ensure to include all relevant information, such as order number, store location, and any evidence supporting your complaint. Additionally, be clear on your rights and what kind of resolution you seek.
Will I receive compensation if my Starbucks complaint is valid?
It depends on the type of complaint and the resolution you are looking for. You may be offered a refund, an apology, or other forms of compensation if your complaint is valid.
What should I do if I am unsatisfied with Starbucks' response to my complaint?
If you are not satisfied with the response from Starbucks, you can escalate your complaint by contacting a higher-level representative or filing a complaint with the Better Business Bureau.
All in all, to file a complaint to Starbucks, it is good to let them know. Make sure you follow the complaint procedure they tell you.
Tell Starbucks what happened and also give them feedback on their customer service so they can improve it.


Garry Hamm is a travel specialist and experienced planner with a Master of Arts in Journalism degree from New York University. He has extensive experience in travel management, planning itineraries for vacations and honeymoons, and exotic adventures and family reunions. He excels at finding the best hotels, restaurants, and clubs for group trips. Garry has visited over 25 countries and enjoys helping others discover new places and cultures.