Are you looking for the best movers and packers in Sharjah? Or, if you are constantly moving your office or changing your apartment, then this guide is for you.
Moving companies in Sharjah provide moving services and help you pack, load, and unload all your belongings. Also, villa movers and packers in Sharjah help you relocate all of your household items at once with a guarantee of no damage.
In this Dbd guide, you will learn about their services, rates, and also their website, where you can contact them directly as you will get a response back.
So, let's get started without any delays.
16 best movers and packers in Sharjah
1.

Sunstars Movers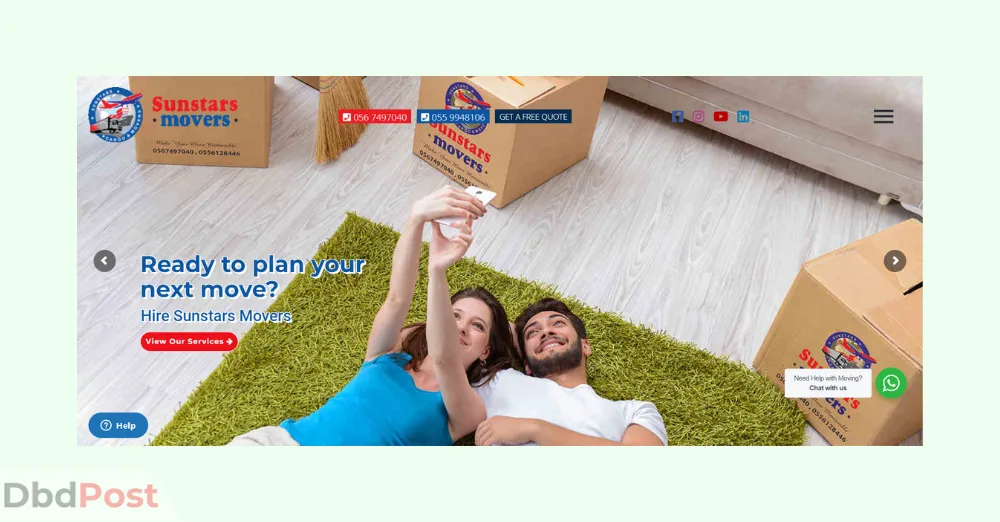 A group with a shared goal started this company to improve the UAE relocation industry. They aim to make safety, accountability, professionalism, and experience standardized, making it more affordable for those who move or pack items.
Sunstars Movers & Packers in Dubai wants also provides international moving services. You can relocate anywhere in the world with their help from special villa moving services.
2.

Safa Movers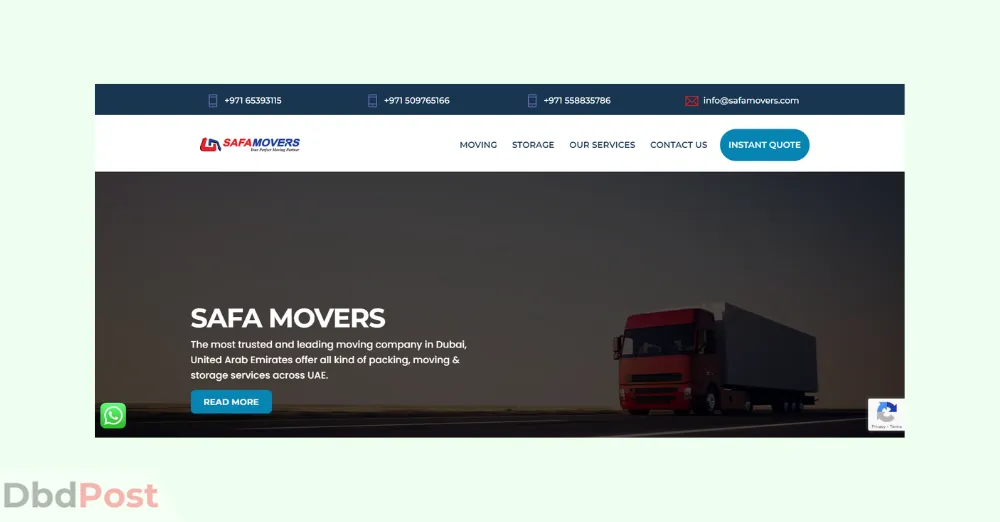 Safa Movers are among the top movers and packers in Sharjah, established in 2005. They provide various services like storage and warehousing in UAE, villa shifting service, office shifting, and many more.
They aim to provide customers with safe, reliable, and affordable relocation services. Furthermore, their branches are available in 7 regions in the UAE, making your moves convenient.
3.

M Movers and Packers Sharjah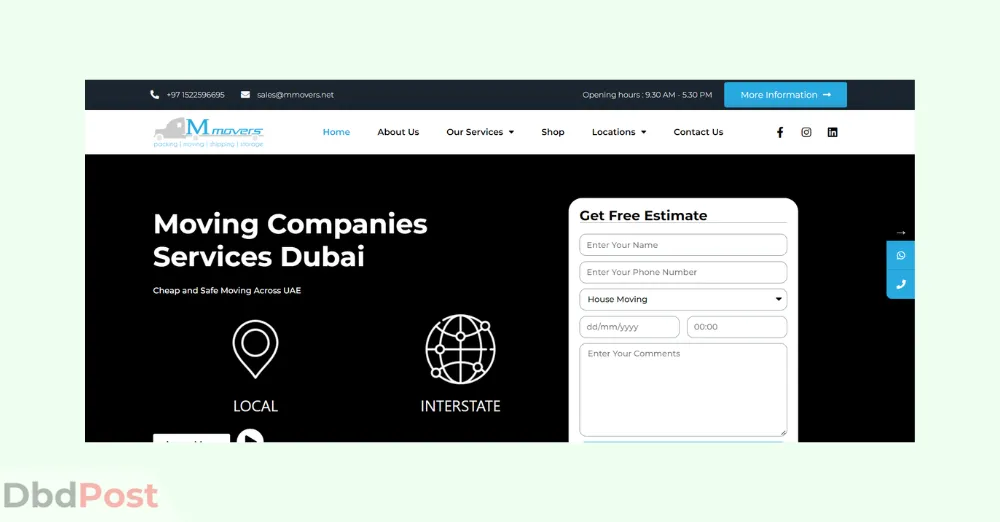 M Movers Sharjah are another very popular movers and packers in Sharjah that provide their services in Dubai as well. They were established to provide affordable moving services all around UAE.
In addition to their moving services, M Movers Sharjah also provides storage, warehousing, and racking solutions to businesses around Sharjah. Their shelves and racks are specially designed to maximize space and efficiency in any business. Furthermore, they have a team of experts who can help organize and manage any storage area, small or large.
4.

Movers Hub 24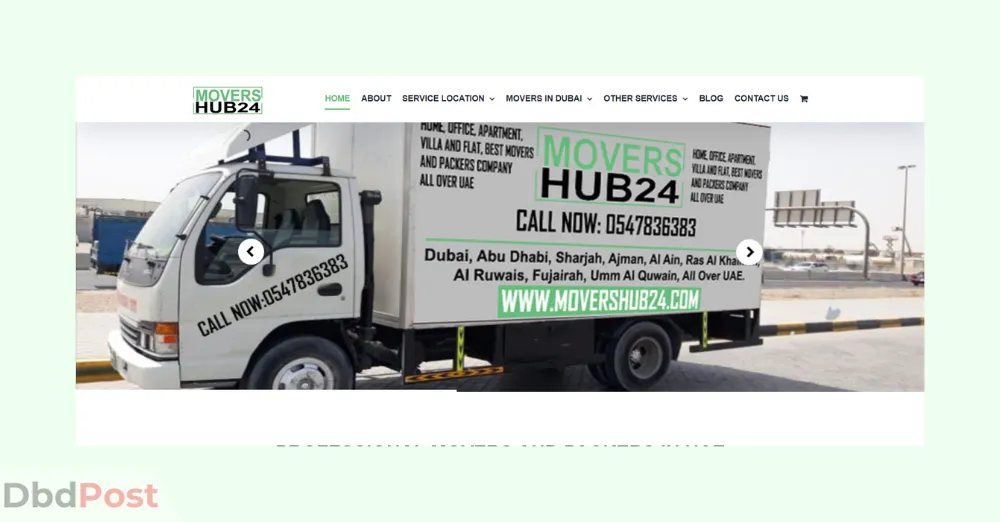 Movers Hub 24 is among the best movers and packers in Sharjah, providing services in Dubai, Ajman, and Abu Dhabi. They provide excellent services on moving and packing your home and offices locally and internationally with over 15 years of experience.
They offer additional warehouse, storage, and delivery services all over UAE. They have affiliations with some of the reputed partners like Dubai World Trade Center, Dubai Customs, StederGroup, Dubai Duty Free, and more.
5.

Fine Movers UAE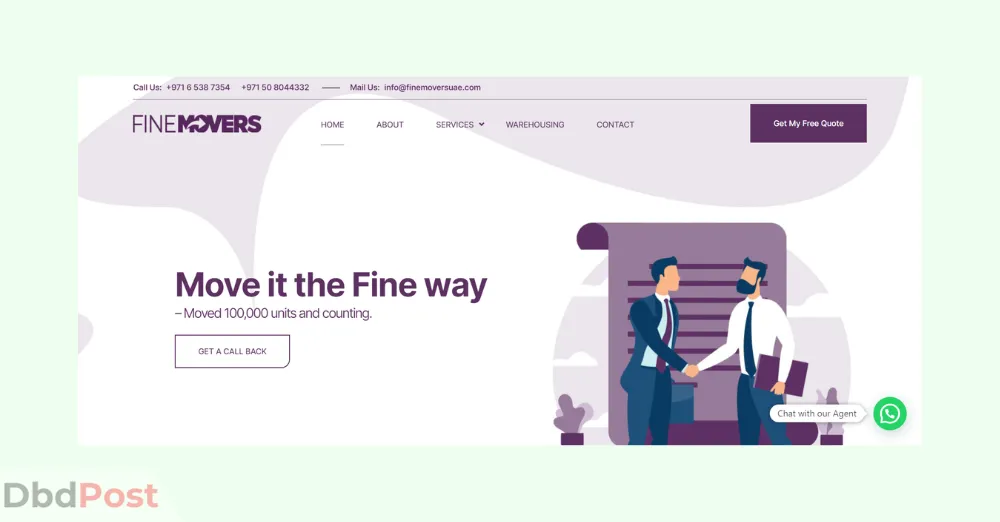 If there's one thing that Fine Movers knows, it's moving, so it is also among the top movers in Sharjah. They have been operating for almost 18 years with plenty of experience moving and relocating furniture, homes, and offices.
They have partnered with some of the reputed organizations in the UAE. Some of their partners are Ajman Bank. Dubai College, and more.
6.

BsMoversUAE
BsmoversUAE is among the leading movers and packers in Sharjah and other parts of the UAE. Their services are professional, affordable, and customer-friendly. They have a team of skilled and experienced workers who use the latest technologies and equipment to move your belongings safely.
They provide excellent customer support, with over 26,000 satisfied customers and 700 successful projects. Alongside moving and packing services, Bsmovers also delivers on storage, international moving, warehousing, and furniture installments.
7.

Sharjah Movers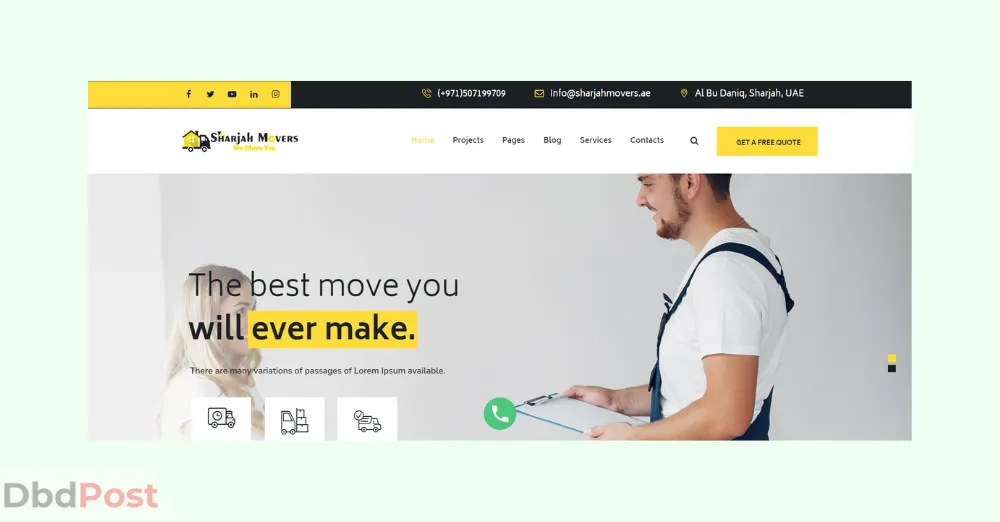 Sharjah Movers are among the top movers and packers in Sharjah. They have an experienced team that provides complete control and guarantees moving your stuff. Also, they guarantee safety while moving your furniture, office equipment, and other valuable property.
They have an impressive line of foreign and national logistics partners. Some partners are Gulf Express, Al Fares Cargo, NAQEL Express, Global Shipping & Logistics, and more. Also, they maintain a global standard in their pricing, delivery, and warehouses.
8.

Sana Movers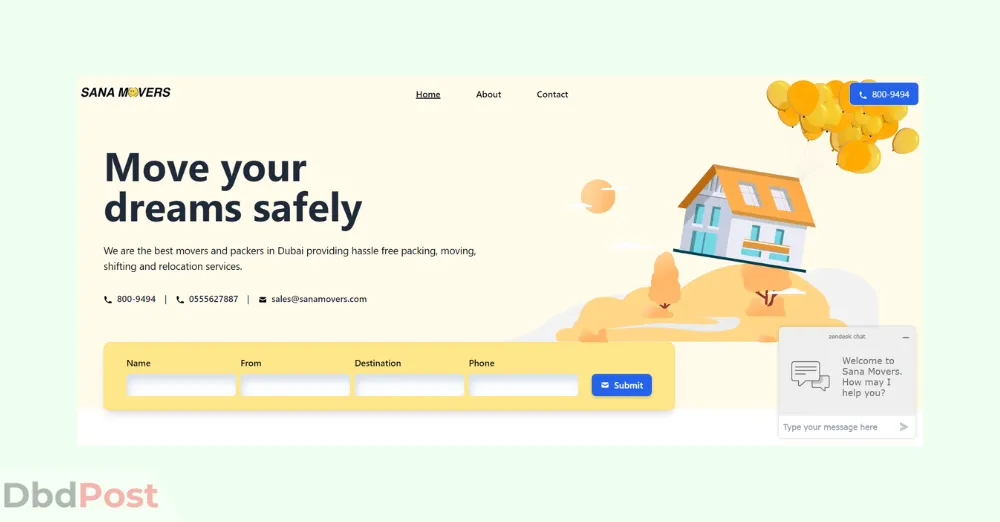 Sana Movers are experienced moving company in Sharjah with over 10 years of experience. They provide moving services to Sharjah and other Emirates, such as Ajman, Dubai, and Abu Dhabi.
They have efficient and professional staff who care for your valuables and belongings while moving. The company has a fleet of well-maintained and latest-model vehicles operated by professionally trained drivers who ensure the safety of your belongings during transit.
Also, they have some reputed international clients to showcase their quality of work. Furthermore, they have testimonials from companies like Volvo, Paramount Hotel, Nestle, Sheraton, and more.
9.

Hamza Movers and Packers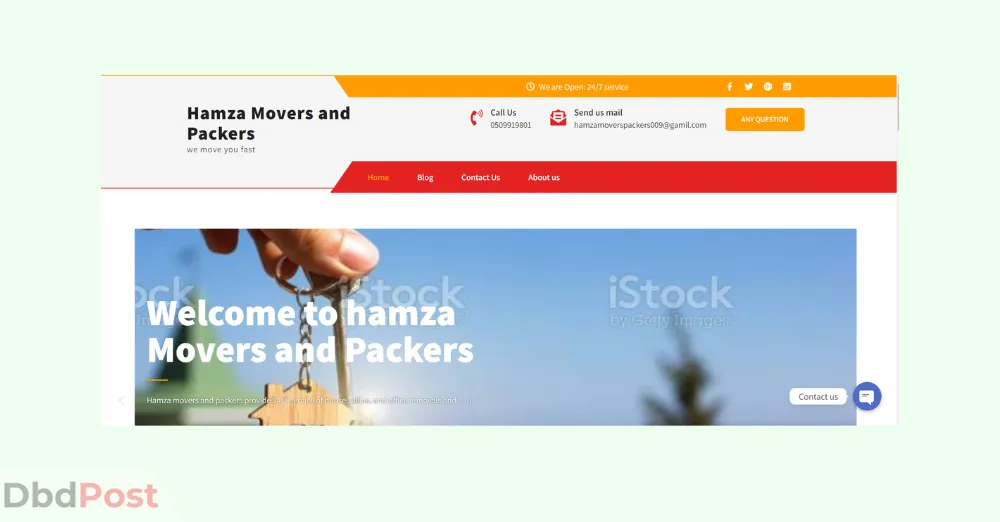 Hamza Movers have been operating since 2013 and serving thousands of customers in Sharjah. They have professional and trained staff who will provide safety and security to your furniture, belongings, and valuable jewelry while moving.
Some of the services provided by Hamza Movers are houses and villas and offices shifting from Sharjah. You can get a pleasant experience of moving with this mover in Sharjah.
10.

Almassa Movers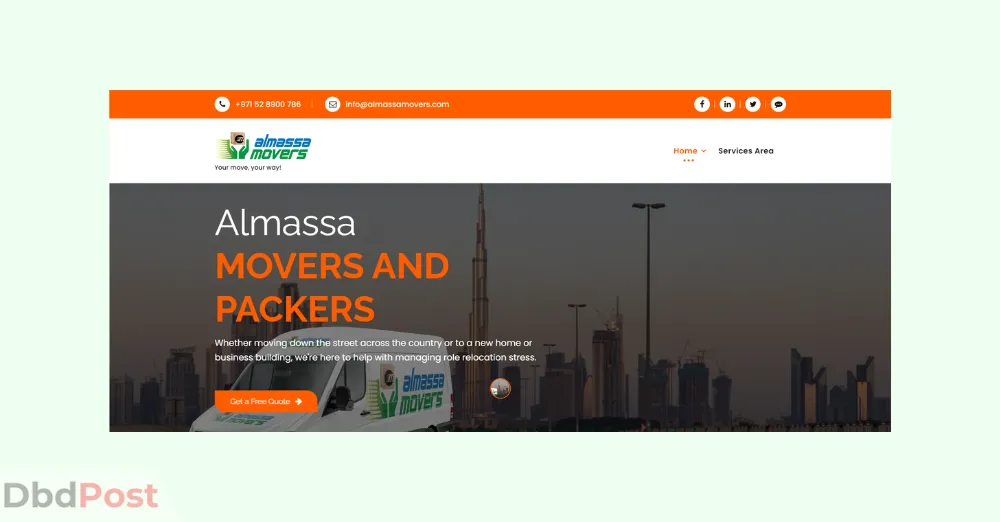 Almassa Movers are among the best professional movers and packers in Sharjah, serving since 2015. They are experienced and cheap movers in Sharjah who can help you move with relief. Almassa movers also operate storage services for your home or office items for an affordable price.
They provide full-service packing, pre-packing, and storing services and move your home, offices, furniture, and villas. You can rely on their packers if you have heavy objects and less time by subscribing to their full-service packing and moving.
11.

Sahara Movers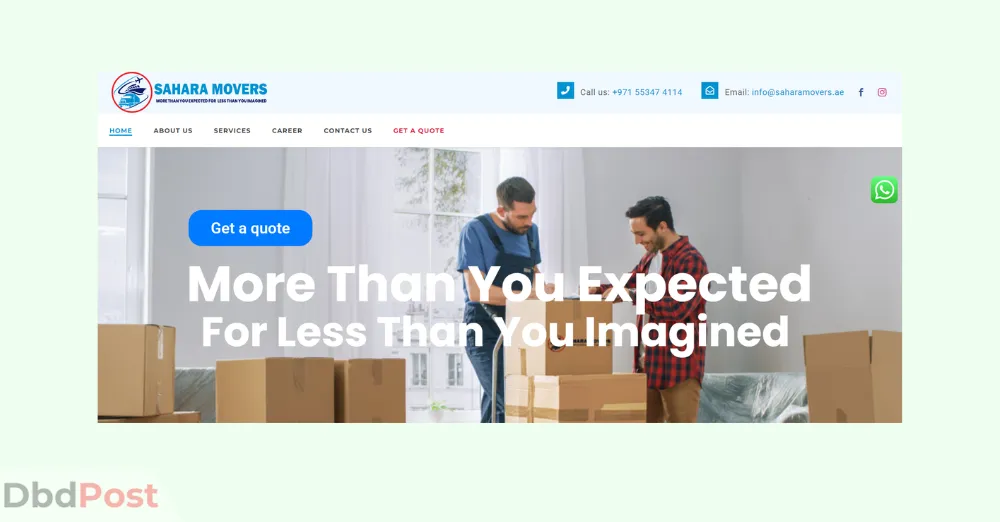 Sahara Movers is a popular moving company that provides the best moving services in Sharjah and other parts of UAE. Some of the services provided by Sahara Movers are Packing and Moving, Cargo, Storage, and Distribution, handymen, and Transportation services.
Also, they offer their services at the most affordable prices in the market. You can get free surveys and price estimations before you book any services. Also, you can select the packing materials of your choice.
12.

City Home Movers Sharjah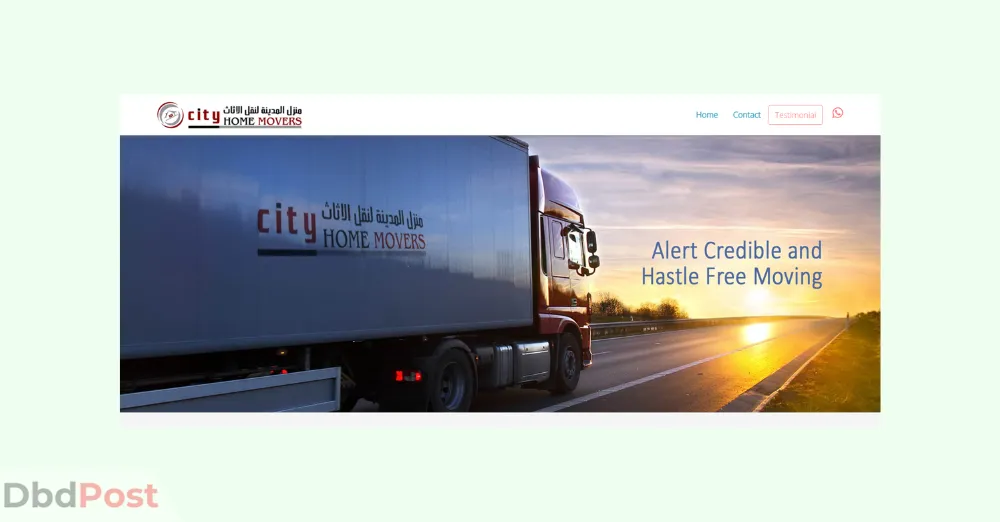 City Movers are among the leading moving companies in Sharjah and other parts of the UAE. They provide all types of relocation, both commercial and residential. With the help of professional staff, they pack and seal the goods, ensuring that they are handled with care.
You can get free pre-move surveys and estimations with this moving company in Sharjah. Furthermore, the company has great reviews from clients like Cybersoft, KHANSAHEB, CPLC, and more.
13.

DAF Movers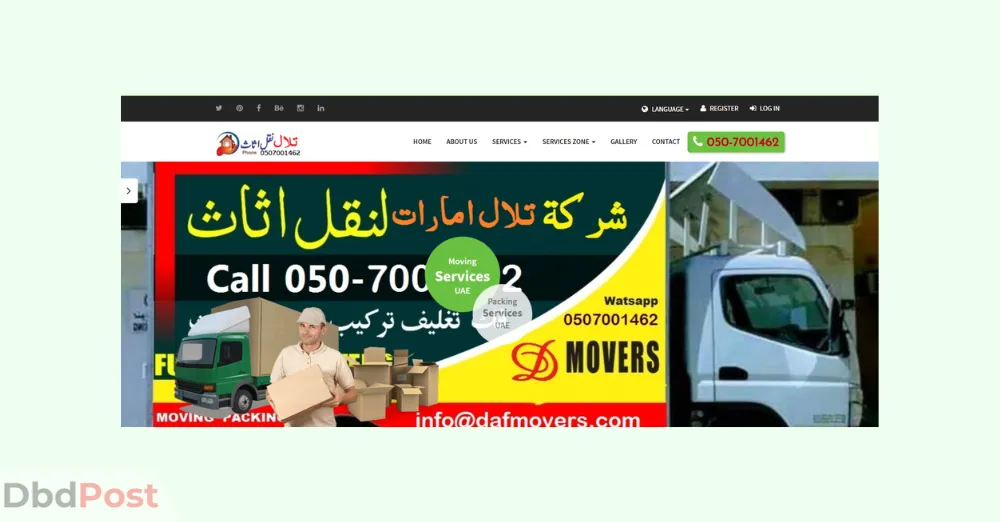 DAF movers are one of the best and most reliable. They are very professional and generous with their time, whether for furniture, office, villa, or house moving services.
Apart from moving and relocation services, they provide handyman, furniture installation and dismantling, storage, and warehousing services. They have branches in popular cities like Dubai, Al Ain, Fujairah, and more.
14.

Packers and Movers Sharjah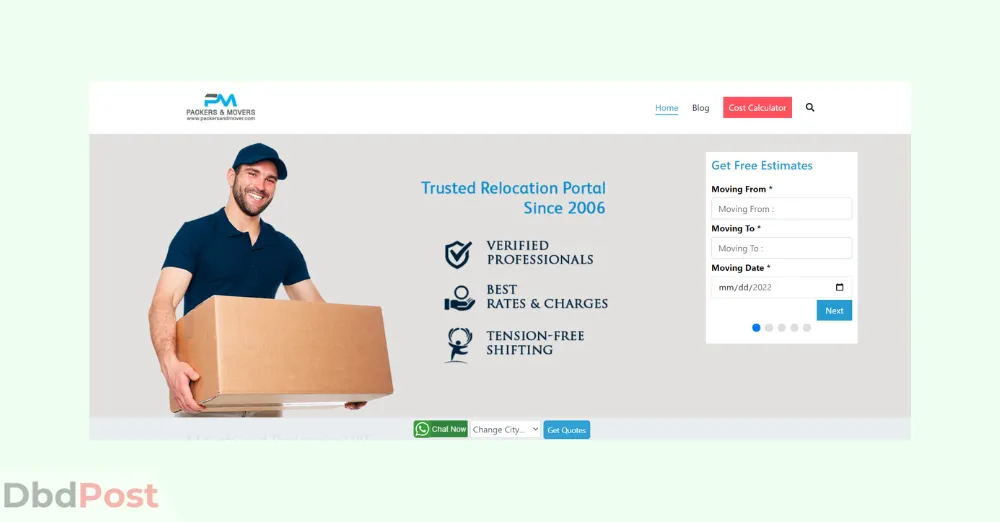 Packers and Movers Sharjah are among the best moving companies in Sharjah for moving and relocation services. They make your home, office, or villa movement easy and efficient.
Packers and Movers also help you calculate costs before you finalize your move. The best part is you can choose from the 3 best movers within minutes. You can compare rates, credentials, and reviews before choosing.
15.

Union Movers Sharjah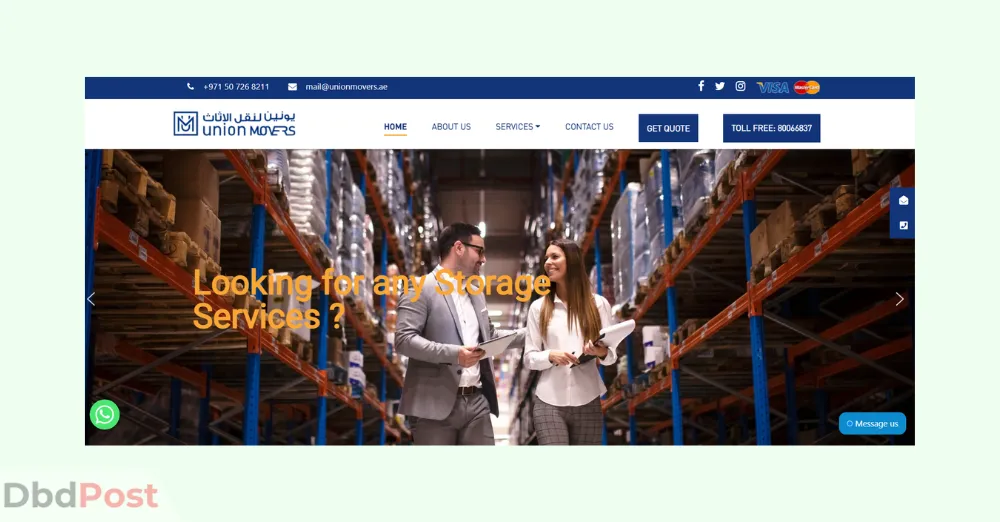 Union Movers are a very popular and experienced company in the moving business. They have over 23 years of experience in services such as local relocation, international relocation, and home or office.
Union Movers provide furniture dismantling and installation, short-term or long-term storage, and handyman services. These features help during your relocation's moving, loading, or unloading process.
16.

Al Deira Transport Services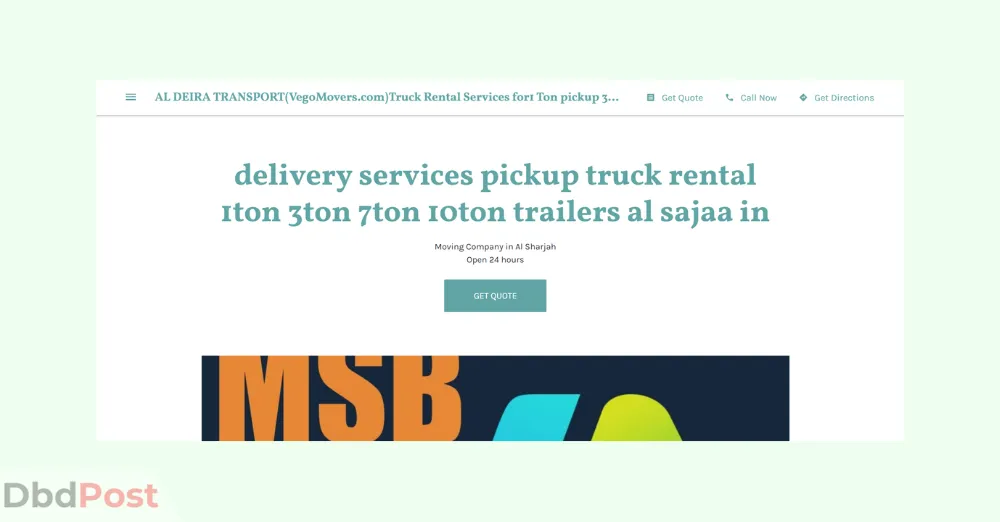 Al Deira Transport services are one of the most demanded movers and packers in Sharjah. They provide all the moving and relocation services, including commercial, residential, furniture moving, and more.
They also have their pickup truck, handymen, and packing professionals that will make the process while moving them. Furthermore, their pick up trucks offer weight limit up to 3 ton boxes.

Hence these are some of the best movers and packers in Sharjah. If you ever need a company for moving and traveling, then you can contact the best companies from the list above.
Related Info
---
FAQs
Final thoughts
There are many movers and packers in Sharjah, but not all are reliable. You need to do your research before you choose a company to hire. The best way to find a good moving company is to ask for referrals from friends and family.
However, you can also take help from this Dbd guide to find some of the best moving companies in Sharjah. This guide will provide many options for you to choose from and find your best choice.
So if you like our guide, then feel free to share it with your friends and families. Also, follow our blog for more information like this.