There are countless spaces for parking in Abu Dhabi. Along with the population growth and increase in the number of vehicles on the highways, more parking spots are available than before.
You can find parking in Abu Dhabi in malls, hotels, government buildings, and residential areas. Similarly, there are various standard parking spaces like on-street, off-street, and parking lots. And it costs AED 2 per hour for a standard parking space.
However, finding a parking space can be challenging, especially during peak hours, even with a wide range of choices. So, if you are having trouble locating adequate parking space in Abu Dhabi, you have come to the right place.
This Dbd guide will cover parking in Abu Dhabi, including parking locations, types of parking, free or paid parking, parking timings, permits, and fees.
Locations for parking in Abu Dhabi
The emirate has many parking options, from on-street parking to multistory car parks. All visitors and residents of Abu Dhabi must pay for parking in the capital.
You must apply for a public parking permit to pay parking fees in Abu Dhabi. There are various kinds of spaces for standard parking in Abu Dhabi, as explained below: [1]Abu Dhabi Government Services, "Paid Parking in Abu Dhabi, https://www.tamm.abudhabi/en/aspects-of-life/vehiclestransportation/parking/Mawaqif/paid-parking-in-abu-dhabi"
Standard parking spaces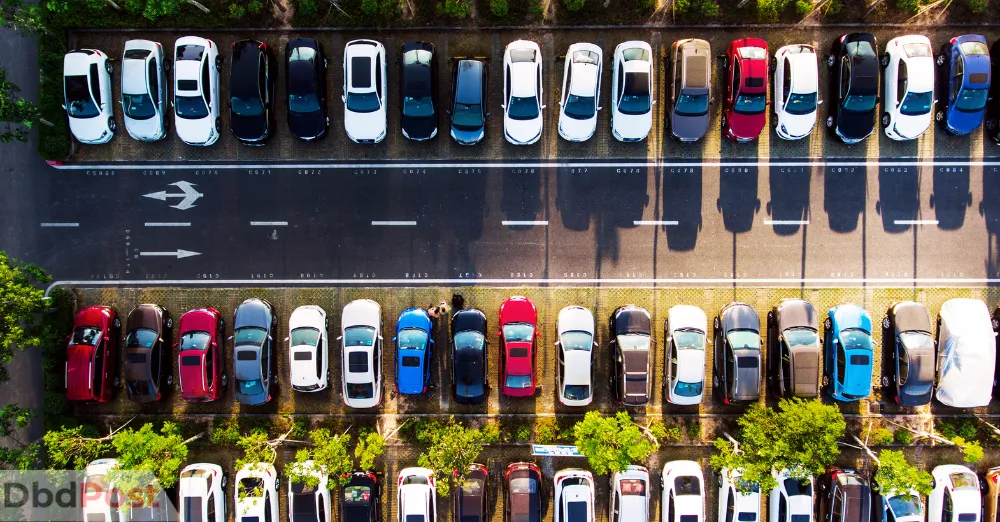 There are thousands of locations for parking in Abu Dhabi. All of Abu Dhabi's public parking spaces are considered standard parking spaces. Some of the types of Standard parking spaces are:
On-street parking: This is the city's most common type of parking. You can find on-street parking spaces on the side of most roads and highways.
Off-street parking: This type of parking is usually found in some businesses. Small shops and commercial locations may have these as well.
Parking lots: In some commercial areas and businesses, you can find parking lots. They are also found near major landmarks and attractions.
Resident parking spaces
If you see a parking zone marked with a blue line or with a "Resident Permit Only" sign, you should know that it is a resident parking zone.
Resident parking spaces are located in all residential areas across Abu Dhabi. So you will come across one of these without a doubt.
Also, if you live in an apartment complex, there is a good chance that your building has its own designated parking area for residents.
To park your car in these areas, you need to have a special parking permit issued by the municipality.
These parking spaces are exclusively for resident parking permit holders from 9 PM to 8 AM. At other times, visitors and non-residents can use these spaces. [2]TAMM Abu Dhabi, "Paid Parking in Abu Dhabi, … Continue reading
Villa parking spaces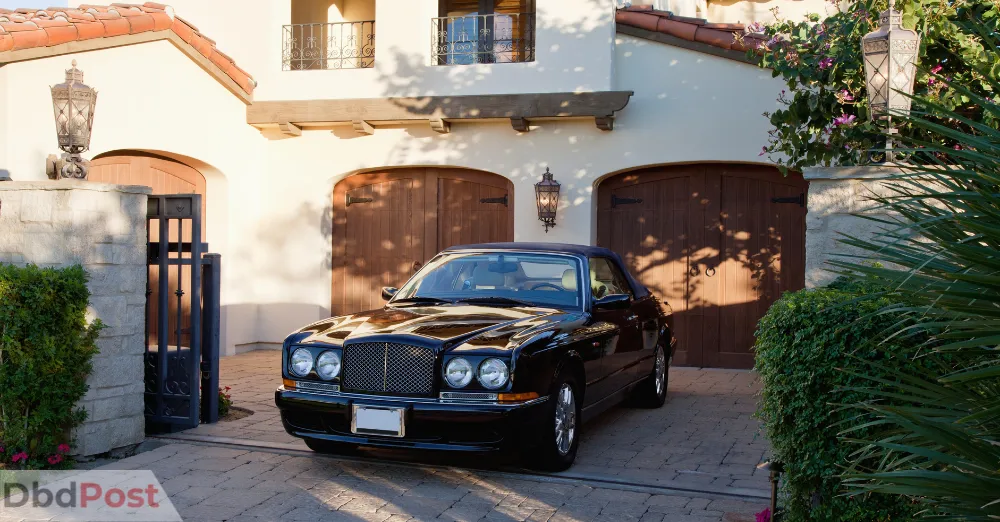 Villa residents' parking spaces will have a sign that states "Villa Resident Permit Only." These paid spaces for parking in Abu Dhabi are found mostly in the villa areas.
The villa resident parking permits are given to the owners or occupants of villas. These permits are valid for up to one year and need to be renewed after expiry.
Visitors who want to park in these areas can also apply for a villa parking permit. If they do not get the limited-term permit, they will face parking fines from the Abu Dhabi Department of Transport (DoT).
Alternatively, visitors can also get a parking permit upon the villa owner's request. In this case, the permit will be valid for only 4 hours and can be used from 2 AM to 6 AM.
You can contact the MAWAQiF customer service centers to apply for the permit.
Abu Dhabi parking permits
Parking permits allow customers or travelers in Abu Dhabi to park at a specific parking space. Several parking permits are issued in Abu Dhabi, such as standard permits, residential permits, and villa permits.
These permits are mainly issued to find spaces easier for parking in Abu Dhabi.
1.

Standard parking permits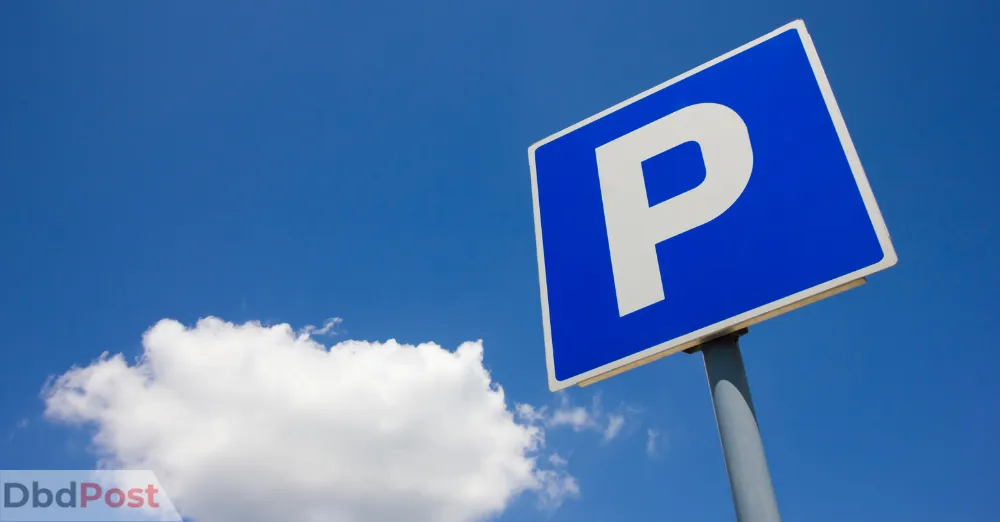 You must use the standard parking spaces across Abu Dhabi if you drive regularly. For that, you can apply for a limited-term parking permit.
To get a standard parking permit, you need to apply at the Abu Dhabi Department of Transport. The application process is simple and can be done online.
Once you have this permit, you can use the standard public parking spaces in the emirate until your permit expires.
There are standard permits with four different validity periods available. You can get a standard permit valid for one, three, six, or twelve months.
However, remember that this permit allows you to park in standard public parking zones. You cannot park in residents' premium, multistory, and villa parking spaces.
Standard parking permit fees:
These are the costs for standard permits in Abu Dhabi for different durations:
1 Month: AED 391
3 Months: AED 1,174
6 Months: AED 2,348
12 Months: AED 4,695
2.

Villa and resident parking permits

Apartment residents, villa owners, and tenants can apply for parking permits to use resident and villa parking spaces. These permits can also be issued to first and second-degree relatives in the same residence.
Fees for residential/villa parking permit
The permit is free for UAE citizens, but residents must pay some fees to use these standard parking spaces. Here are more details:
UAE nationals: For UAE nationals don't have to pay any fees. They can get the permit for free.
Non-UAE nationals: Non-UAE nationals can either get an annual or semi-annual permit. For the first annual permit, they need to pay AED 800; for the second, they must pay AED 1,200. For semi-annual permits, they only need to pay half of the annual permit fees for the first and second permits. [3]Abu Dhabi Government Services, "Paid Parking in Abu Dhabi, …

Continue reading
3.

Maximum residential/villa parking permits

There is a limit to how many permits can be issued to a resident or a citizen. Having multiple permits allows you to park all of your vehicles if you have more than one.
UAE Nationals: UAE nationals living in an apartment can get 4 or more permits. The maximum number of permits depends on the inspector's report. Similarly, UAE nationals living in a villa have no specified maximum limit. Instead, the number is determined by an inspector.
Non-UAE Nationals: If you are not a citizen of the Emirates, you can get a maximum of 2 permits. If you want any more, you must contact a MAWAQiF customer service center to know about the process.
How parking works in Abu Dhabi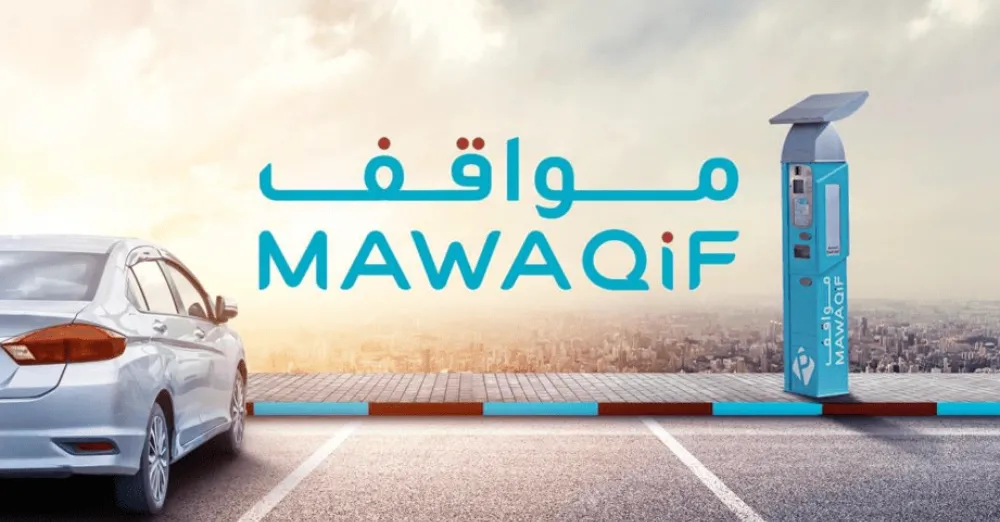 Abu Dhabi is a bustling city with a growing population. With more people comes more traffic and the need for more parking spaces.
In Abu Dhabi, parking is managed by the Department of Transport (DoT). They have implemented a paid parking system known as MAWAQiF. MAWAQiF operates 24 hours a day, 7 days a week.
The city of Abu Dhabi has been working to improve its parking situation in recent years. They have been building new parking lots and expanding the existing ones for quite some time now.
MAWAQiF aims to ease traffic congestion and make it easier for people to find parking.
The system helps regulate parking in Abu Dhabi through online payment systems. So you need to have enough balance in your MAWAQiF account to pay parking fees. This system is called the m-MAWAQiF.
There are various types of parking spaces and parking practices in the UAE. We have already discussed the standard Abu Dhabi parking practices above, and these are the other types of parking in the city:
Valet parking: This type of parking is available at some hotels and restaurants. With valet parking, you can have your car parked for you by a professional driver.
Premium Parking: This type of parking is available in some multistorey car parks and other premium locations. With premium parking, you get more accessible parking spaces to get in and out easily.
Multistorstay These large parking structures can be found in many shopping malls, hotels, and other public places.
Abu Dhabi parking charges
If you stay in Abu Dhabi for just a few days, you may not want to purchase a permit. The parking permits are expensive, and you will never use them fully in just a few days.
Instead, you can pay the hourly fees. In Abu Dhabi, a common parking space costs AED 2 per hour, and a premium space costs AED 3 per hour.
You can also pay these fees using the mparking online payment system. Or you can also use MAWAQiF rechargeable cards to top up your MAWAQiF account and pay for your parking spot. [4]Abu Dhabi Government Services, "Paid Parking in Abu Dhabi, … Continue reading
More Relatable Stories
---
FAQs
How do I pay for parking in Abu Dhabi?
There are various ways to pay for Abu Dhabi parking. The most common way is through the m-MAWAQiF online parking payment system.
What time is free parking in Abu Dhabi?
Parking is free in Abu Dhabi on Sundays and public holidays. On any other day, you have to pay the fees.
What is the difference between standard and premium parking in Abu Dhabi?
Standard parking spaces are the regular parking spots that you can find on the street or in a parking lot cheaply. Premium parking spaces are located in easier spaces to get in and out more easily than standard parking spaces.
How can I get free parking in Abu Dhabi?
You can get free parking on Sundays and public holidays in Abu Dhabi. You may also park for free at some malls, restaurants, or parks.
How do I pay daily parking in Abu Dhabi?
You can pay for parking daily in Abu Dhabi online from a MAWAQiF account. Before paying, you must add money to your MAWAQiF account using a MAWAQiF rechargeable card.
Final thoughts
Parking in Abu Dhabi is difficult if you don't know where to park or how to pay for it. But with the help of this article, we hope you found some helpful information.
Now that you know about finding a suitable parking zone in Abu Dhabi, feel free to travel and enjoy your stay. There are a lot of amazing places to explore in this beautiful city.
And if you want to learn more about parking in other emirates, check out our website.
Lastly, if you know anyone who may find this article helpful, don't hesitate to share it with them.