When a tooth is severely damaged or infected, a root canal can be a necessary treatment to repair and save it. This procedure can help alleviate pain, decay, and infection by removing the pulp inside the tooth.
Before getting the treatment, it's important to consider the Root Canal cost. Knowing how much it will cost can help you decide on your dental care.
Root canal fees in the U.S. usually cost between $800 and $1800. A dental exam costs between $50 and $200, and an X-ray exam costs between $25 and $250.
This guide covers the cost of a root canal procedure and a breakdown of the costs so you can make an informed decision. Similarly, we have covered various payment options, including insurance coverage and payment plans.
Average Root Canal cost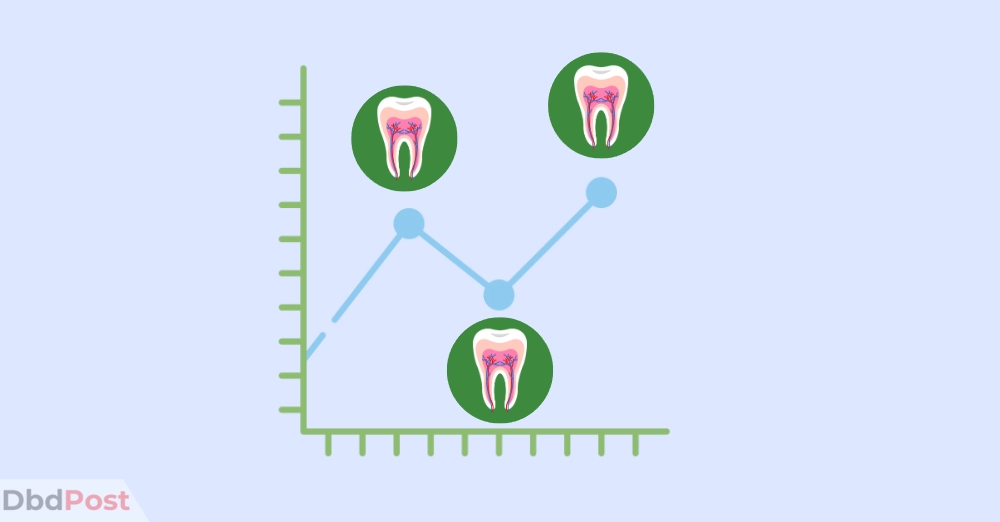 The cost of a root canal can vary depending on several factors, such as the tooth's location and the infection's severity.
On average, root canal prices range from $800 to $1800. It's important to note that additional treatments may also impact the overall cost.
While root canals are generally more expensive than fillings, they are still more affordable than dental implants or bridges. However, it's worth noting that different dentists may charge different prices for the same procedure.
If you have dental insurance, it can help reduce the cost of a root canal. However, the cost may be higher if you don't have insurance.
So, checking with your dentist about the expected cost and any available payment options is always a good idea.
Root canal cost with insurance coverage
If you have dental insurance, it can help cover the cost of your root canal treatment.
Typically, dental insurance will cover between 50% and 80% of the total cost of the root canal and any associated treatments. The amount covered will depend on the type of plan you have and the amount of coverage it provides.
Usually, you will only need to pay for the remaining amount after your insurance company has paid for their portion.
However, it's important to remember that your insurance may limit what they will cover.
Some insurance companies may have limits on how much they will pay for dental procedures, such as a maximum amount per year or lifetime.
By staying informed and communicating with your insurance provider, you can ensure you receive the coverage you need for your dental treatment.
Root canal cost without insurance coverage
If you don't have dental insurance or your treatments are not covered, you can look for discounts to help reduce costs.
Make sure to find out what type of coverage your insurance plan has and if there are other payment methods that you can use.
Research all your options and pick the best one for you. That way, you will get a good dental procedure that will last a long time.
Here's an overview of dental insurance coverage ranges: [1]Authority Dental, "Average cost of root canal, https://www.authoritydental.org/root-canal-cost"
Front tooth – $700 – $1,700
Premolar – $800- $1800
Molar – $850 – $2100
Factors affecting Root canal cost
The costs associated with a root canal depending on various factors, such as:
Condition of the tooth – If the tooth worsens, it may require additional treatments, such as a crown or filling. This can increase the cost of the root canal.
Location of the tooth – As mentioned before, the tooth's location will determine the cost. Molar teeth are usually more expensive than front teeth because they are bigger, have more canals, and require more work to treat.
Dental Insurance – Talk to your insurance company to determine what kind of dental care they will pay for. Also, ask them if you need to pay extra for a root canal.
The complexity of Case – If a tooth has many canals or the infection is complicated, it will cost more money. The dentist will need more time and medicine and might need to use anesthesia too.
Additional Treatments/Procedures – Sometimes, a root canal needs different treatments like crowns or fillings. This can make it take longer to recover and cost more money.
Additional costs to consider for a root canal
The total bill may include additional dental fees and costs associated with the root canal.
The table below shows how much extra services will cost.
| Factors | Price |
| --- | --- |
| Dental exam | $50- $200  |
| Periapical X-ray | $25 – $50  |
| Panoramic X-ray | $100 – $250  |
| Cone beam CT | $150 – $750  |
| Non-intravenous conscious sedation | $75 – $500  |
| Protective restoration | $90 – $250  |
| Dental crown | $200 – $2,500  |
Payment options for root canal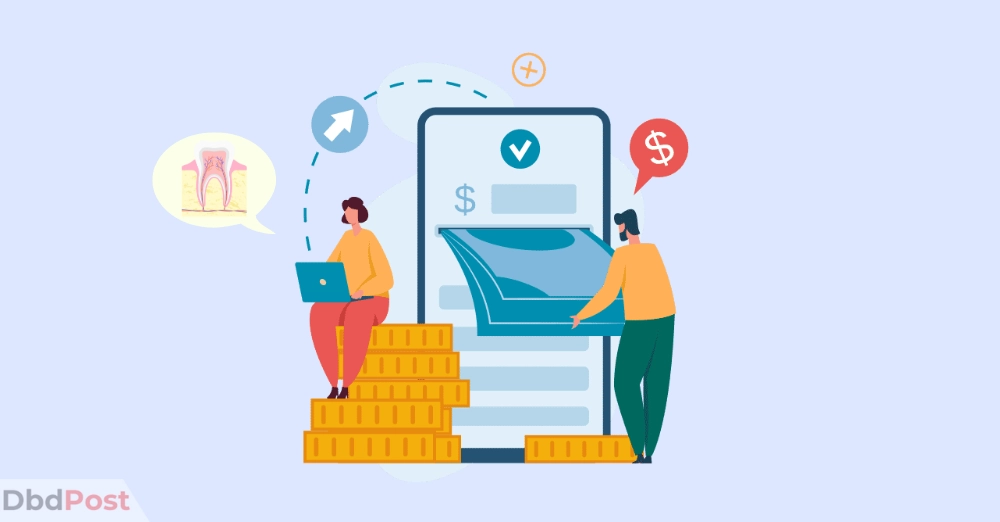 Talk to your dentist before starting treatment. Ask about the total cost. Find a way to pay for yourself and your money.
Depending on your financial situation, there are several payment options available for root canals:
Cash/Check: Paying with cash or check is often the most affordable option.
Credit card: Paying with a credit card can help you spread payments over time.
Dental insurance: Having dental insurance might help pay for some of the work done. But know that there might be a yearly or lifetime limit to how much your insurance will cover.
Community dental programs: Special programs help people with little money get dental care. This includes seniors, people with disabilities, and people without dental insurance. These programs can help them pay for the care they need. [2]Michigan, "Free or low cost, https://www.michigan.gov/mdhhs/assistance-programs/healthcare/help/type/free-or-low-cost-care-from-a-dentist"
Medicaid: Medicaid is a program run by the state. Most states give emergency dental care to people 21 or older. People younger than 21 usually get dental care from Medicaid. [3]HHS, "Does Medicaid, … Continue reading
Dental plans: Dental plans are like health insurance. They help you save money when you go to the dentist. Dental plans are divided up into different types of care. 
Related Stories
---
FAQs
Does dental insurance cover the cost of a root canal?
Typically, most dental insurance plans cover between 50%-80% of the cost of a root canal. Talking to your dental office and insurance company about the dental discount plan is important.
Are there any alternatives to a root canal procedure?
Yes, you can consider several other dental treatments. There are different options to replace missing teeth.
They include: covering the pulp, removing part of it, cleaning and redoing a root canal, using implants or bridges, and wearing dentures.
How long does a root canal procedure take?
Getting a root canal at the dentist can take between 30 and 60 minutes. The time depends on how bad the tooth problem is. Your general dentist here can tell you how much it will cost for your situation. [4]Cleveland Clinic, "How long does a root canal take, … Continue reading 
Is a root canal a painful procedure?
No, root canals are typically not painful treatment procedures. Most patients experience mild discomfort during the actual procedure of the molar root canal itself, but this is usually relieved with a local anesthetic.
What is the most expensive part of a root canal?
The most expensive part of a root canal is typically the dental crown, the final cost of which can range from $200-$2,500. [5]Authority Dental, "Associated Root Cancal, https://www.authoritydental.org/root-canal-cost"
Additional costs such as X-rays and anesthesia may also be added to the total cost of a root canal worth the procedure.
Is a root canal cheaper than a crown?
In general, a root canal is more affordable than a crown. A root canal usually costs between $800 and $1800.
A crown and a root canal may cost between $200 and $2,500 or more, depending on the kind of material used.
All in all, understanding the cost of a root canal can take time and research to ensure you get the best deal possible.
By shopping around and staying diligent, you can ensure your root canal expenses remain within your budget.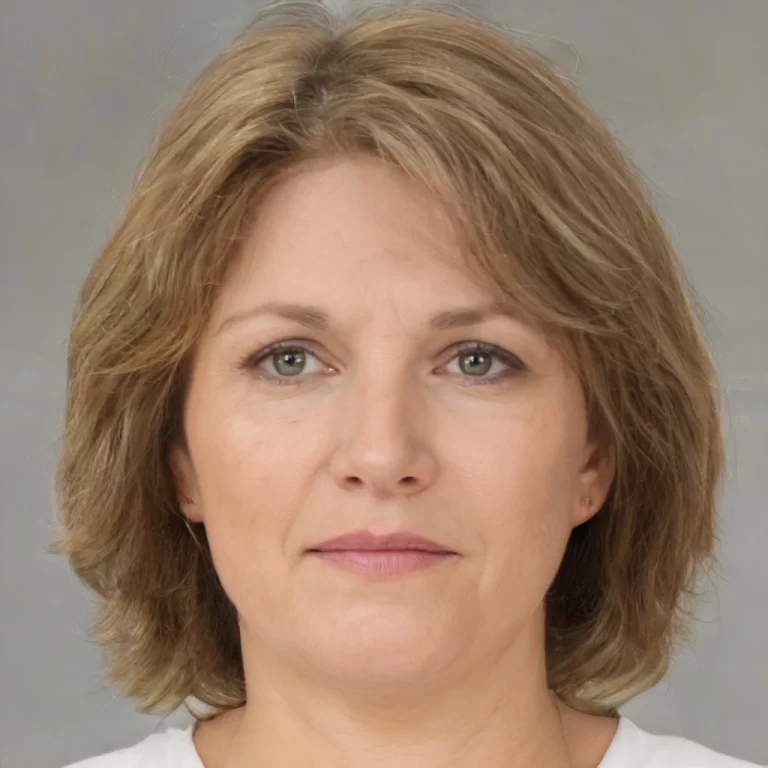 As a Registered Nurse, Lisa Green has worked in hospitals, nursing homes, and community health centers across New York. With extensive experience in patient education on various medical topics, she is also passionate about helping people understand their rights and responsibilities when it comes to healthcare. At DbdPost, Lisa covers medical news stories while providing advice about different health topics.