Want to learn how to buy Dogecoin in UAE but not sure how? If yes, you don't have to worry. Like many cryptocurrencies, Dogecoin trading in UAE is becoming a prominent name in crypto exchanges.
Dogecoin is a digital currency that anyone can use. It's peer-to-peer, so no middleman or bank controls it. Also, this crypto is based on the popular Doge meme (Japanese Shiba Inu) and started as a satire of popular cryptocurrencies.
Generally, to buy Dogecoin in UAE through various popular platforms like eToro, Coinbase, xtb, Binance, Kraken, and more. But first, you need to create a Dogecoin account on the exchange of your choice, deposit a minimum amount, and you can easily make your purchase.
This Dbd guide contains a list of the best exchanges where you can buy Dogecoin. Also, you can learn steps for opening a Dogecoin account in UAE.
Where to buy Dogecoin in UAE?
Now, let's look into some of the popular Dogecoin exchanges in UAE. You can easily buy Dogecoins with low fees with the platforms mentioned below.
1.

eToro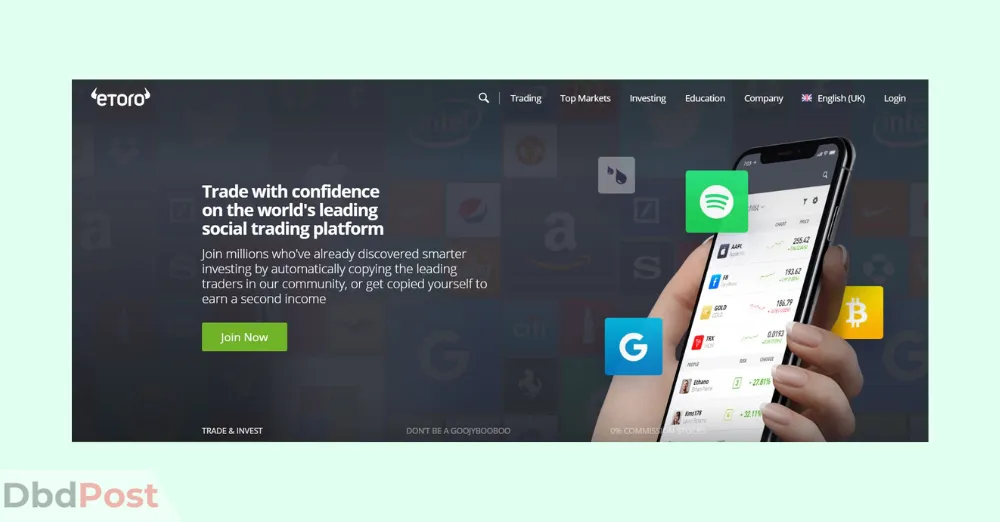 | | |
| --- | --- |
| Website | eToro |
| Commission | 1% |
| App | iOS and Android |
If you want to trade Dogecoin (or any cryptocurrency), eToro is the perfect platform, regardless of your experience level. With eToro, you'll have everything you need to start and be a successful trader.
Using this platform, you can create a portfolio with a wide range of cryptocurrencies and invest in some of the popular ones. With the advanced charts and analysis tools available on this platform, you can easily stay up-to-date on all the latest crypto trends.
2.

Coinbase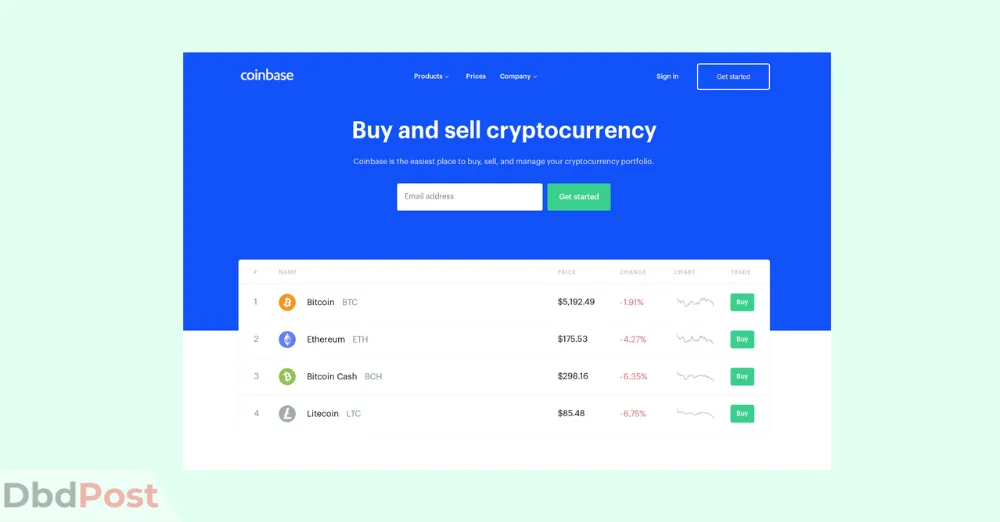 | | |
| --- | --- |
| Website | Coinbase |
| Commission | 1% |
| App | iOS and Android |
Coinbase makes it easy to start trading cryptocurrency. The sign-up process is quick, and you can start trading today. You'll have full control of your digital assets in no time. [1]Coinbase, "Crypto Portfolio, https://www.coinbase.com/#:~:text=Jump%20start%20your%20crypto,and%20get%20started%20today."
Likewise, there are many reasons why this Dogecoin exchange in UAE is a great place to start. You can schedule your exchanges and trade at your own pace. Similarly, the vault protection features also offer extra security by storing your funds in a secure location.
3.

Crypto.com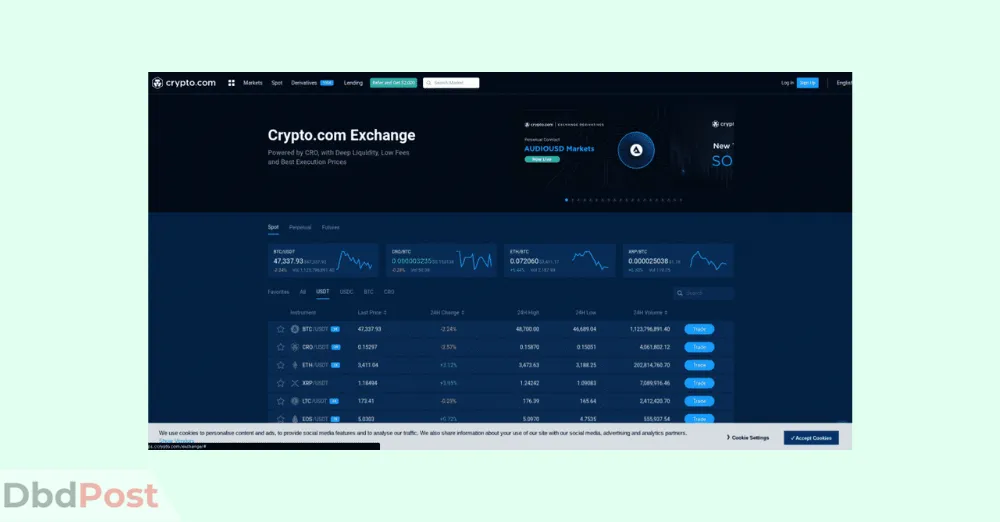 | | |
| --- | --- |
| Website | Crypto.com |
| Commission | 0.075% on transactions below the value of 917,500 AED |
| App | iOS and Android |
Crypto.com is an all-in-one crypto trading platform where you trade Dogecoin. They have a huge user base of 50 million individuals constantly trading on the platform. Also, you can use their prepaid card to spend cryptocurrency anywhere that accepts Visa and earn up to 5% cashback. [2]Crypto.com, "Visa Card, https://help.crypto.com/en/collections/260584-crypto-com-visa-card"
Depending on how much CRO you stake, you will receive benefits such as discounted fees and 0% maker fees. Also, the fees are based on your trading volume, maker activity, and the amount of CRO staked. [3]Crypto.com, "Fees and limits, https://crypto.com/exchange/document/fees-limits#:~:text=Other%20Considerations,time%20to%20time."
4.

xtb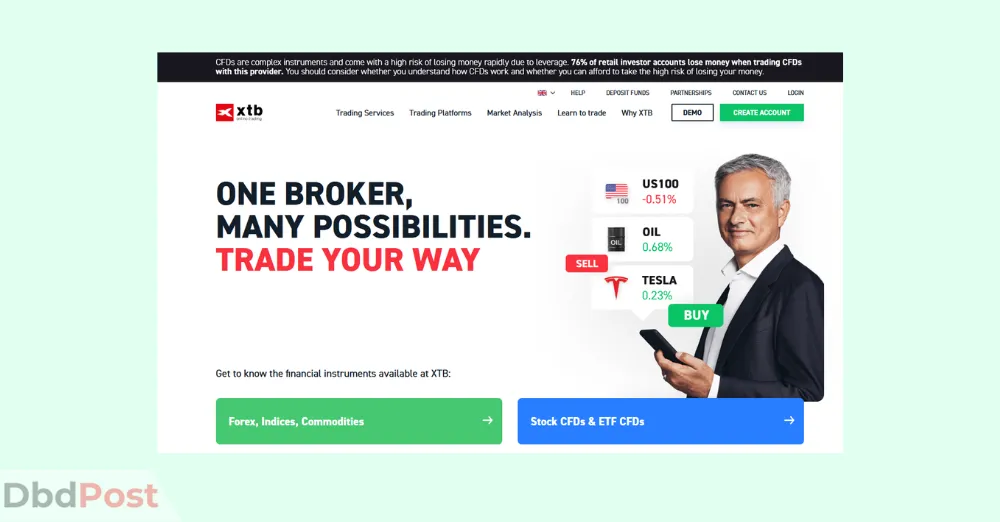 | | |
| --- | --- |
| Website | xtb |
| Commission | No commission on the Standard account |
| App | iOS and Android |
xtb allows you to trade on a world-class, easy-to-use, customizable platform. You'll have access to professional tools like performance statistics, a trader's calculator, trading order depths, sentiment charts, and more.
With xtb, you can trade Crypto CFDs at low costs, with spreads starting from 0.22%. You can also choose from various popular cryptos to trade, including Dogecoin.
5.

Binance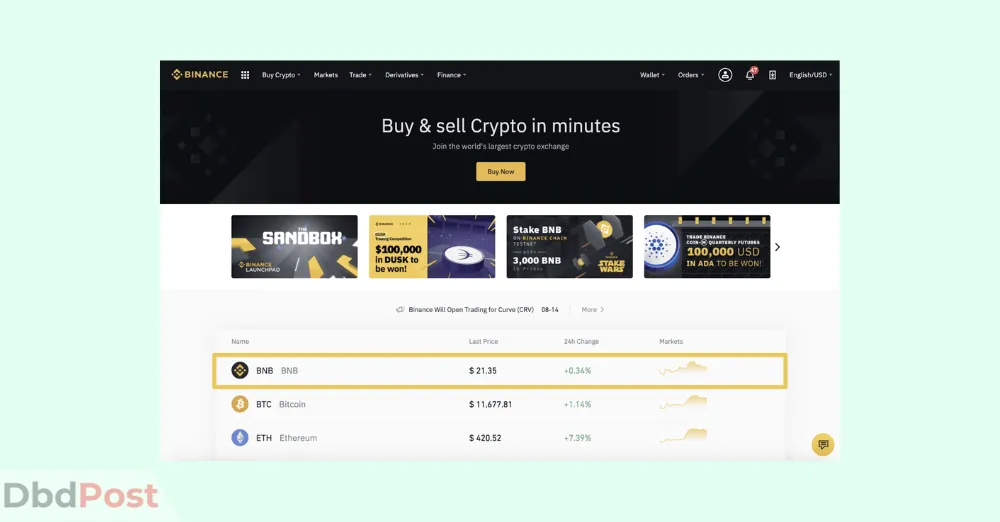 | | |
| --- | --- |
| Website | Binance |
| Commission | No deposit fees |
| App | iOS and Android |
You can get more value from your investment by trading 350+ cryptocurrencies and Dogecoin on Binance. Also, you can refer a friend and earn up to 184 AED on sign-up.
Moreover, to get started on Binance by trading Dogecoin. First, verify your identity to set up an account. After that, you can buy or sell crypto and invest.
6.

Kraken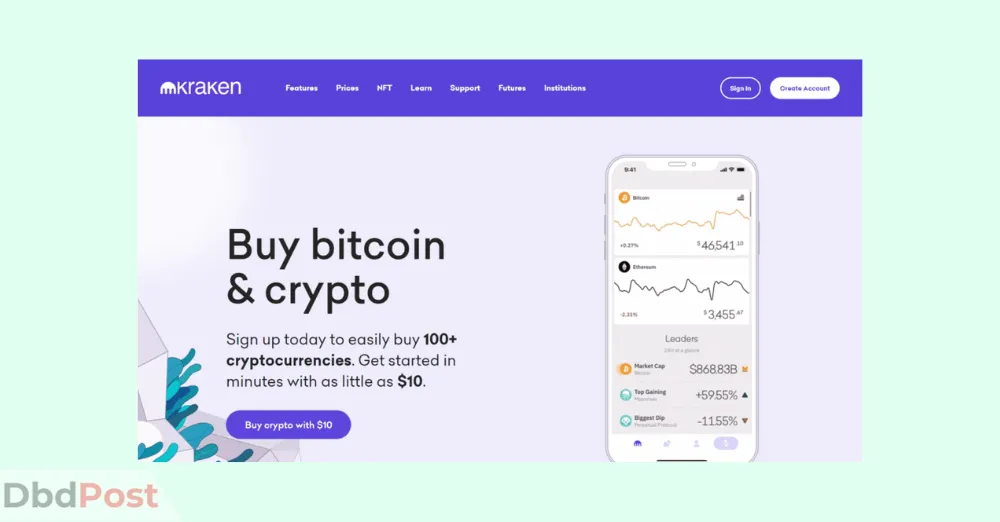 | | |
| --- | --- |
| Website | Kraken |
| Commission | 1.5% |
| App | iOS and Android |
Kraken is a great place to buy Dogecoin if you're looking for good customer service, low fees, lots of funding options, and high security. Also, you can make instant crypto purchases with a digital wallet, bank transfer, or credit/debit card.
Kraken is the perfect platform for anyone looking to start cryptocurrency trading. They offer a wide range of currency pairs and all the tools and features you need to grow your portfolio.
How to open a Dogecoin account in UAE?
Now let's look at how to open a Dogecoin account in the United Arab Emirates. We have broken down the process into more straightforward steps.
Step 1. Choose your crypto exchange
If you want to buy and sell Dogecoin in the UAE, then it is crucial that you find a reliable exchange first. Research the features and fees of each option before settling on one. Also, make sure to choose a trader that is beginner friendly and has a knowledge base.
Step 2. Create an account with the exchange
Next, create an account on the exchange of your choice. To meet various standards and regulations, many platforms require users to verify the identity of the investors.
After you finish the registration process, you'll need to provide a copy of your passport or Emirates ID for confirmation. Once that's done, you can log in to your account to trade Dogecoin in UAE.
Step 3. Minimum deposit
Once you've set up your account, deposit money into it to start Dogecoin trading in UAE. The minimum amount required to make a purchase varies depending on your platform. Some only allow bank transfers, while others permit credit or debit card payments.
Step 4. Make your purchase
After your deposit arrives in your account, you can place orders for cryptocurrencies like Dogecoin. Select an appropriate time, and then make your purchase.
Be sure to specify how many Dogecoins you want to purchase. Also, remember that most exchanges and brokers let you buy fractional coins.
Step 5. Store your Dogecoin in a crypto wallet
A central authority does not back cryptocurrency exchanges. When you buy and sell Dogecoin in UAE, it's essential to store it in a secure crypto wallet. This is because exchanges are vulnerable to hacks and theft. If you store your crypto on an exchange, you risk losing it all if the exchange is hacked.
FAQs
Where to buy Dogecoin in UAE?
There are several Dogecoin exchanges in UAE where you can buy it. Exchanges like Kraken, Binance, and Coinbase are great places to buy Dogecoin in the UAE.
Where can I buy dogecoin in Dubai?
You can buy Dogecoin from popular crypto exchanges in Dubai. Before you buy Dogecoin in Dubai, do your research on different exchanges. This way, you can pick a reliable one and safeguard your purchase.
Is Dogecoin allowed in UAE?
Yes, Dogecoin is allowed in the UAE. The country has regulated laws regarding virtual assets like cryptocurrencies.
Which is the best platform to buy Dogecoin?
The best way to buy Dogecoin (DOGE) depends on what you value most. For example, some people prefer an exchange with a user-friendly interface, while others prioritize security features.
Is Dogecoin better than Bitcoin?
In terms of monetary value, Bitcoin is better than Dogecoin. Bitcoin is 300,000 times more valuable than Dogecoin at the moment. [4]Google Finance, "BTC to DOGE, https://www.google.com/finance/quote/BTC-DOGE?sa=X&ved=2ahUKEwjhpf715Oj6AhUkR2wGHfuiDzQQ-fUHegQICBAe"
Related Info
---
Final thoughts
Make sure to find a reputable exchange with low fees before you buy and sell Dogecoin in UAE. People can lose money quickly if they don't research before investing in cryptocurrencies.
Dogecoin is no exception, so make sure you know what you're doing before investing your hard-earned money. We hope this Dbd guide has answered all your questions on how to buy Dogecoin in UAE.
Share this blog to help others if you find it useful. Also, follow our blog for similar content like this in the future.


Khalid Jama is a financial advisor based in Dubai. He has a decade of experience in the financial sector, specializing in asset portfolio management, investor relations, and taxation. His expertise in corporate finance and global investments have made him one of the most sought-after advisors in the Emirates. With knowledge, Khalid has helped his clients create long-term wealth through careful analysis and strategic planning.