Want to know about Sharjah taxi booking services? If yes, you are in the right place.
Traveling in a cab is one of the most convenient ways to get around the city. Whether going to work or heading out for leisure, you can book a taxi online, by calling the customer service number, or via an app.
Booking a taxi in Sharjah is straightforward. You can choose from a wide range of vehicles. Also, they offer various handy services like women-only taxis, full-day booking, competitive prices, and more.
Therefore, in this Dbd guide, we'll be looking into various methods and how to book taxi in Sharjah. So, without any further ado, let's get started.
How to book a taxi in Sharjah?
Many companies offer online taxi booking Sharjah services. You must research to find a reliable service provider with a good reputation. Give them your exact address, destination, contact info, or special instructions.
For example, if you need a wheelchair-accessible vehicle, let the company know in advance. Once your trip is booked, be sure to be at your pick-up location on time. Now, let's look into different methods of Sharjah taxi booking.
Sharjah RTA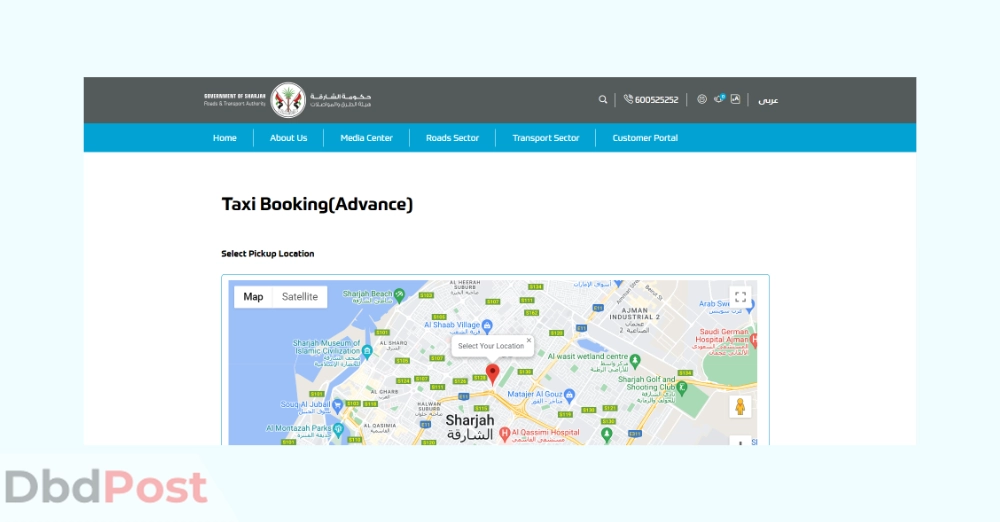 Website: Sharjah RTA taxi
Download links: iOS and Android
Contact number: +971600525252
In 2014, His Highness Sheikh Dr. Sultan bin Muhammad established Sharjah Roads and Transport Authority (SRTA). SRTA is responsible for the Emirate's roads, transport, and traffic. It aims to provide a safe and smooth flow of traffic, as well as to reduce congestion and accidents.[1]SRTA, "About SRTA, … Continue reading
SRTA taxi service offers a convenient way to book Sharjah taxis of various types. You can choose from normal taxis, family taxis, ladies' taxis and taxis for especially needy people. Also, you can leave notes for drivers if you have any special needs.
You can easily book a taxi in advance by choosing the destination and pick-up point. However, you need to verify using OTP sent to your mobile number.
Taxi booking apps
Several apps now allow you to book taxis in Sharjah in advance. It's helpful if you know you will be late or need to get out early. To use these apps, you enter your destination, and the app will find a taxi that can take you there.
Moreover, these apps have made booking a taxi easier and more convenient. They are becoming increasingly popular because they help a lot. Plus, it is more secure because you don't have to carry any money around. Some popular Sharjah taxi booking apps are:
Careem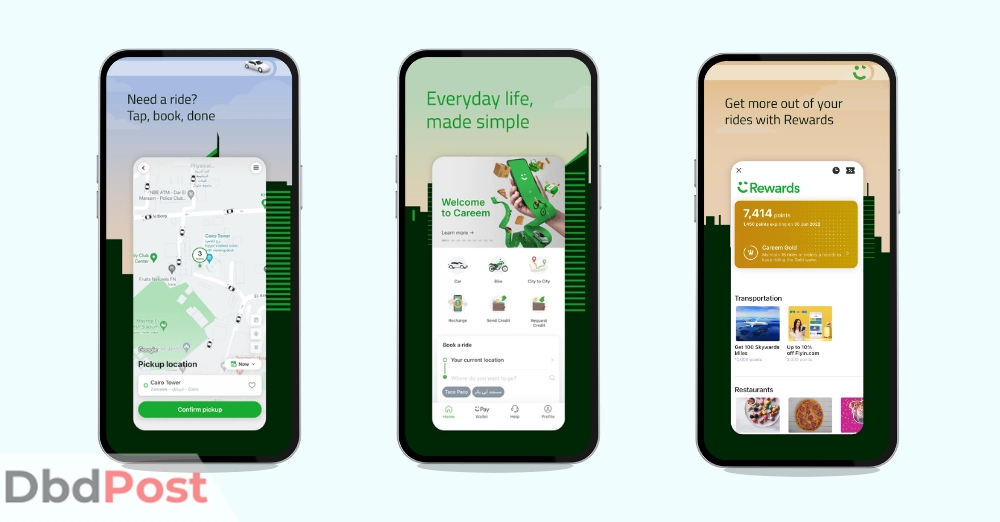 Download links: iOS and Android
The Careem app is designed to simplify everyday life for millions of customers. They offer an easy-to-use interface. You can book a taxi in Sharjah with just a few clicks. Furthermore, the Careem rewards allow you to redeem your points for discounts on future rides.
In addition, with Careem Pay, you can add credit card details and pay for the ride without carrying any cash. Whether you're looking for a quick ride to the airport or a reliable way to get around town, Careem has made booking a Sharjah taxi easy. The app is available for iOS and Android.
Uber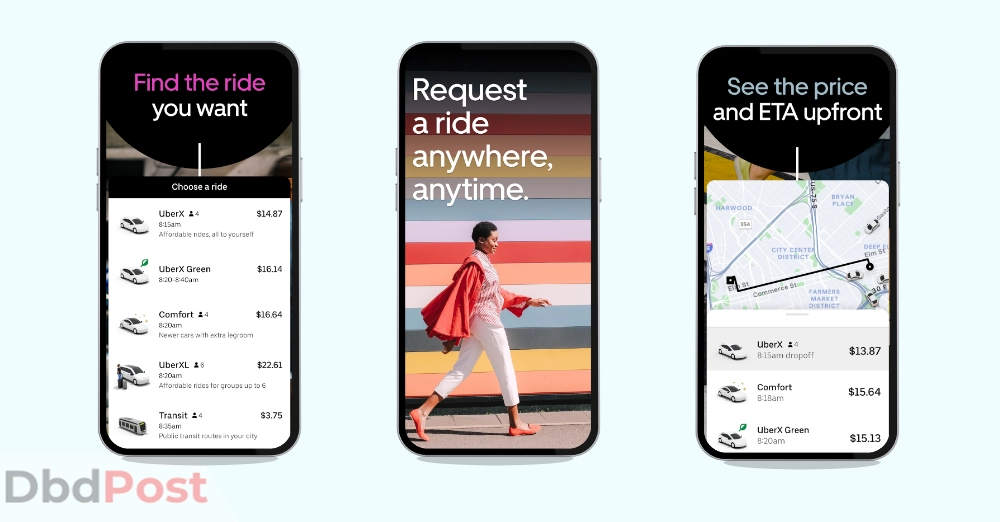 Download links: iOS and Android
Sharjah is a busy city with many things to do. Uber can help you get around quickly and safely. You can book a ride up to 30 days in advance to plan your trip without any worries.[2]Uber, "Uber Sharjah, https://www.uber.com/global/en/cities/sharjah/#:~:text=Reserve%20a%20ride,of%20the%20year."
Likewise, Uber offers a variety of rides, so you can choose the one that best suits your needs. Whether you need a standard or a premium ride, Uber is committed to road safety, so you can be sure your ride will be safe and comfortable.
Airport taxi
Website: Sharjah airport taxi
Contact number: +971600525252
Sharjah airport taxi offers transport services 24 hours a day. All taxis have meters, so you will know how much the trip costs. Taxis are available at the arrival levels of each terminal.
Furthermore, there is a meter for fares and an extra airport fee of 20 AED for all trips from the airport. There are also standard taxis, family taxis, and ladies-only taxis. These taxis are available to and from the airport. Similarly, the airport also offers a luxury limousine service.[3]Sharjah airport, "Taxis, https://www.sharjahairport.ae/en/traveller/to-and-from-the-airport/taxis/#:~:text=Sharjah%20Taxi%20offers,from%20outside%20Arrivals."
Go to a taxi stand
Booking a taxi from a taxi stand is a convenient way to get around town. No need to flag down a passing cab; approach the stand and let the driver know where you're going. There are over 20 taxi stands all over Sharjah.
In most cases, you'll be able to pay with cash or online. Plus, it is often cheaper to book a taxi ahead of time than to hail one on the street. Whether you are headed to the airport or running errands around town, you can easily find a taxi stand.
Some popular taxi stands in Sharjah are as follows.
Arabia Taxi LLC
Website: Arabia Taxi LLC
Location: Industrial Area 1, Sharjah
Contact: +97165334444
Map: Get direction
Emirates Cab LLC
Website: Emirates Cab LLC
Location: Bin Zayed Rd, Industrial Area 4, Sharjah
Contact: +97165068900
Map: Get direction
Sharjah Transportation
Website: Sharjah Transportation
Location: Sharjah Taxi Building, Sharjah
Contact: +971600525252
Map: Get direction
Women taxi booking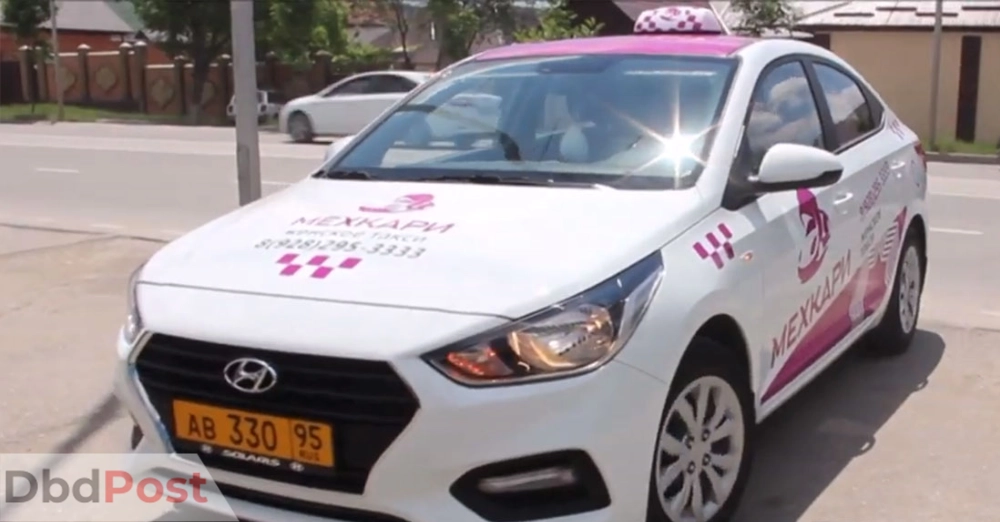 Sharjah offers a taxi service exclusively for ladies and families. The drivers are all female, and the service is available 24/7. This is a great option for ladies who want to feel safe while traveling. [4]Sharjah Airport, "Ladies taxi, … Continue reading
This spacious taxi can be reserved from the Dispatch Center, Sharjah Airport, various Hospitals, or shopping malls. What sets this taxi service apart is its Pink Roof Top. Plus, the vehicles are modern and regularly maintained. So, the next time you need a ride, look out for a taxi with a pink rooftop.
What are the taxi fares in Sharjah?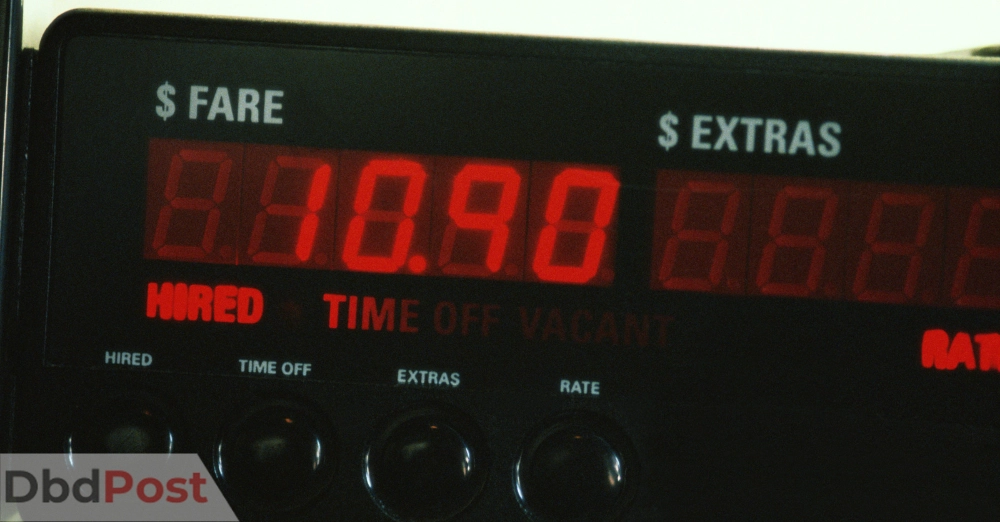 Sharjah taxi booking fares vary depending on the type of taxi and the service required. The booking fee for a regular taxi is 5 AED, and the airport taxi is 20 AED. The per km charge for taxi service in Sharjah is around 2 AED with a 12.5 AED minimum charge. Also, the waiting charge per hour starts from 15 AED or more. [5]SRTA, "Online taxi booking, https://www.srta.gov.ae/en-us/transportservicesdetail?detail=73e2a8a8-e2f8-43f7-9879-6eddc5bb5066#."
The cost of taking a taxi in Sharjah is calculated based on the distance traveled and the time spent waiting for the taxi. It is important to be aware of this before you start your journey to avoid any surprises. Taxi fares in Sharjah are very reasonable, making it a cost-effective way to get around the city.
Sharjah taxi fares to different locations
Now, let's look into taxi fares between some popular places in Sharjah, like The City Centre.
| Locations | Distance | Estimated Fare |
| --- | --- | --- |
| Sharjah Museum of Islamic Civilization to Sharjah Natural History and Botanical Museum | 35 km | 120 AED |
| Al Majaz Waterfront to Sharjah National Park | 21 km | 75 AED |
| Sharjah Central Souq to Sharjah Art Foundation | 1.6 km | 17 AED |
| Al Qasba to Al Noor Masjid | 4 km | 25.5 AED |
How many taxis operate in Sharjah?
Sharjah Taxi is one of the most extensive taxi services in the United Arab Emirates, with over 500 staff and 12,000 drivers. They offer various services, including limousine and taxi services, 24 hours a day, seven days a week.
They are committed to providing quality service and customer satisfaction. The fleet of 5,000 vehicles is regularly serviced and inspected. In addition, all drivers are fully licensed and insured. [6]Dubai Taxi, "Quick facts, https://www.dubaitaxi.ae/en/About-DTC/Fleet-Facts#:~:text=500%2B%20Staff,available%2024/7″
What types of taxis can you book in Sharjah?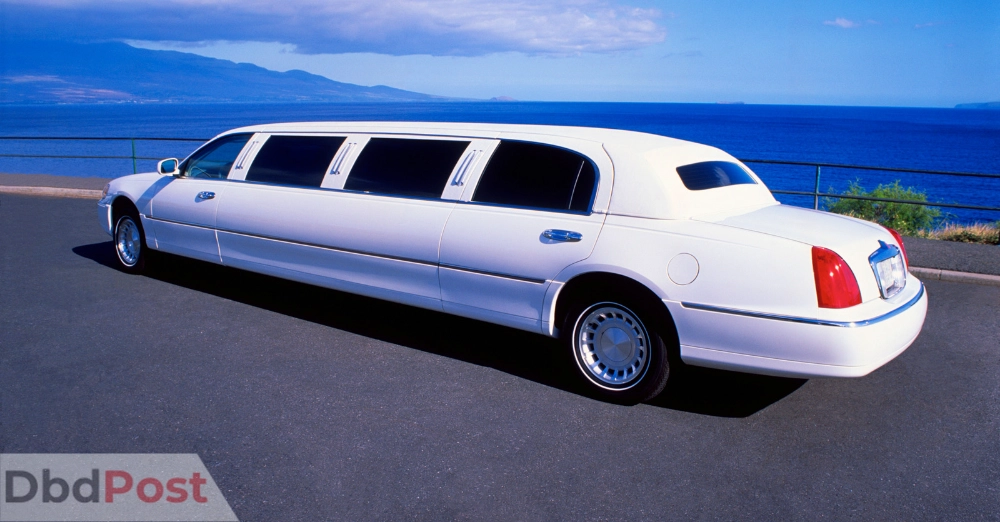 In Sharjah, you can find different types of taxis to suit your needs. They are as follows:
Airport taxi
Upon arrival at Sharjah International Airport, visitors can take advantage of the exclusive airport taxi service. These vehicles are specially designed to transport passengers to their destinations in comfort and style.
Ladies and family taxi
Ladies and family taxi is a service designed specifically for women and families. All the drivers are female and have undergone special training to ensure they can provide excellent service.
Limousine taxi
A limousine is a luxury chauffeur-driven vehicle designed to serve the needs of the tourism Industry clients. It is comfortable, smooth, and efficient. The tourism industry clients can tour the city or country comfortably while enjoying all the scenery.
My driver
My Driver is a service that provides drivers for a limited period. The drivers are fully insured and have clean driving records. They are also background checked and drug tested.
Public taxi
This Sharjah taxi booking is available for anyone who needs it for travel within the UAE. All taxis are air-conditioned, and some even have TV screens installed. Payment can be made by cash or via online transfer.
Special needs taxi
The special needs taxi is convenient for people with special abilities. This taxi is designed with their comfort in mind.
What to consider during online taxi booking in Sharjah?
There are a few things to remember when booking a taxi in Sharjah. Some of the critical factors are mentioned below:
Reputation
When you're booking a taxi in Sharjah, the last thing you want to worry about is whether or not the company is reputable. That's why choosing a well-known brand like Uber, Careem, SRTA, or another similar company is important. Not only this ensures your driver is reliable, but you'll also have access to a wide range of features.
Advance booking
Second, be sure to book in advance. This will ensure that you get the car you want and that it is available when you need it. You can also look for different offers while booking a cab in Sharjah.
Location
When you take a taxi in Sharjah, it's essential to make sure you know your drop-off point. Some taxis only operate within the city, so if you're going to a destination outside of Sharjah, you'll need to take a different kind of taxi.
Special services
Taxis in Sharjah specialize in providing services to those with disabilities or medical conditions. This might include modifying equipment or vehicles so people with limited mobility can use them.
Price
Always agree on a price with the driver before setting off the taxi in Sharjah. They usually charge by kilometer, so you must know how much you'll be expected to pay before getting in the car.
By following these simple tips, you can ensure a smooth and hassle-free experience when booking a taxi in Sharjah.
Related Info
---
FAQs
Are there women-only taxis in Sharjah?
Yes, there are women-only taxis in Sharjah. These taxis are operated by female drivers and are distinguishable by pink roofs.
What is the per-kilometer charge for taxis in Sharjah?
The average per-kilometer charge for taxis in Sharjah starts at around 2 AED. However, this may vary depending on your taxi company and the time of day.[7]NUMBEO, "Sharjah taxi fares, https://www.numbeo.com/taxi-fare/in/Sharjah"
How many passengers are allowed in a Sharjah taxi?
A regular taxi can accommodate up to 3 passengers plus the driver. If you have a small child with you, you may be able to fit one more person in the taxi. Family van taxis can fit up to 4 passengers.
Do taxi drivers in Sharjah understand English?
Yes, most taxi drivers in Sharjah can understand and speak basic English. However, it is always better to have your destination written down in Arabic to avoid confusion.
How long does it take for a taxi to arrive in Sharjah?
You can expect most Sharjah taxis to arrive within 20-30 minutes. However, this depends on several factors, such as the time of day, traffic conditions, and location.
Final thoughts
When booking a taxi in the Sharjah, be sure to keep the above tips in mind. This will ensure a smooth and hassle-free experience. You can also book Sharjah taxi online in advance to get the best rates and avoid any last-minute rush.
We hope this Dbd guide has helped you while Sharjah taxi booking. Share this guide with others and follow our guide for more information like this in the future.