Looking for an exciting and underrated place to travel to? Albania visa for UAE residents is easy to obtain, and the country itself is incredibly beautiful.
Albania is an underrated travel destination with plenty of activities and attractions. From the stunning beaches to the awe-inspiring mountains, you can divert your mind from your busy life in many ways.
The availability of Albania visa on arrival for UAE residents has made it easy for UAE residents to go on short trips there. This means that the UAE's citizens do not have to go to an embassy to apply for a tourist visa.
Tourists are not the only ones who have benefited from this. Businessmen can also go for a short business trip there with just a few more documents.
The visa requirements for Albania for UAE residents are quite easy to meet. With our Dbd guide, you can obtain a visa in no time.
What are the visa requirements for Albania for UAE residents?
There are no strict regulations for an Albania tourist visa for UAE residents. You can travel to Albania without a visa that needs several weeks to be approved. Instead, all you need is an e-visa.
If you have a UAE residence visa that is valid for the next 10 years, you do not need a tourist visa to enter Albania. Similarly, UAE citizens can enter without a tourist visa. [1]Albania e-visa, "Apply for e-visa, … Continue reading
Related info: Check our Dbd guide on – Armenia visa for UAE residents, where we have explained the complete process, documents required, fees and more.
These are the documents required for the online application:
Applicant's photograph
Proof of employment inside the UAE or sufficient evidence to prove that the applicant will return after a short stay
Your passport and residence permit with the validity of at least 12 months
Valid travel document's photocopy
Booking documents of accommodation in Albania
Proof of sufficient funds to support the stay in Albania
A statement that expresses consent of parents or legal guardians in case of minors traveling to Albania
When you submit a copy of your passport, it must be valid for at least 12 months from the date of expiration. Furthermore, it must also be valid for 3 months after the duration of the stay is complete.
See also: Check this Dbd guide on – How to check UAE visa status online, where we have shared a detailed step-by-step guide with images.
How to apply for Albania tourist visa from Dubai?
To apply for an Albania tourist visa from Dubai, you need to fill up an application for an e-visa. An e-visa is issued in the online portal with a validity of 180 days, but you can only stay for 90 days in those 6 months.
Follow the steps below to apply for a visa to Albania online:
Step 1: Go to the official Albanian e-visa portal.
Step 2: Register a new account or log in if you have an account already.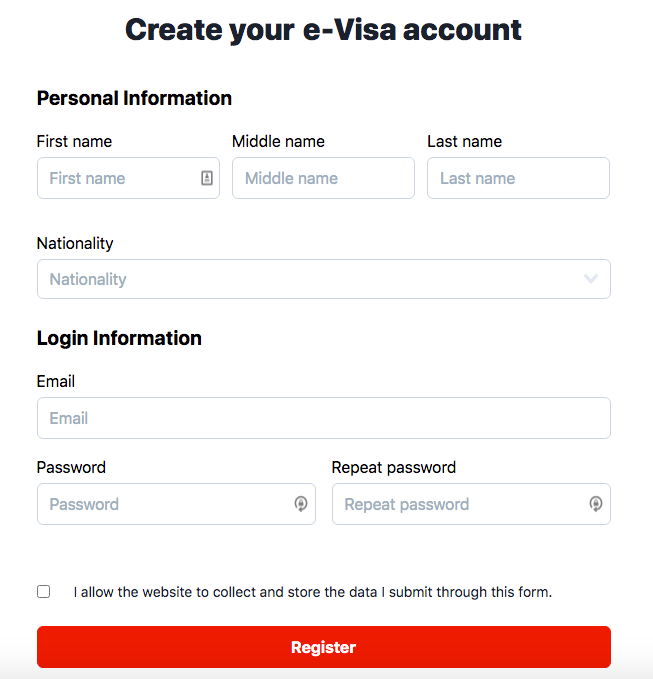 Step 3: Select the visa type – a short visit visa is type C. After selecting visa type, scroll down to "Browse type C visas" and click the purpose of your visit. In there, click the apply button.
Step 4: Enter personal & family details, passport & visa information, host's information, and your as well as your host's addresses.
Step 5: Upload all necessary and optional documents and click "Finalize."
After you have finalized the steps, the consulate will check your application and the attachments. If it is verified, you will receive a message from the consulate saying your application is verified.
After your application's verification, you need to pay the fees as stated in the message you received. The message will also guide you through further processes such as fee payment.
After your payment is complete, it takes a few days to approve your electronic visa. Generally, it takes up to 15 days from the date of application submission to approve the visa. But there are rare cases that might take up to 30 days.
So it is better to make travel plans at least a month ahead. [2]Albania e-visa, "Apply for Albania e-visa, https://e-visa.al/apply#:~:text=First%20phase,to%2030%20days"
See also: If you want to go to Canada from UAE, our Dbd guide – How to Apply for Canada Visa from Dubai? – will help you with the process.
How much does Albania tourist visa for UAE residents costs?
The Albania tourist visa fees are based on reciprocity. It means that UAE residents have to pay what the Albanians would pay to enter the UAE. [3]e-Albania, "Visa application, https://e-albania.al/eAlbaniaServices/UseService.aspx?service_code=9759#:~:text=Based%20on%20the%20principles%20of%20reciprocity"
The visa fee per person is from $90 to $190 (approximately AED 330 to AED 700), depending on how long you stay there. [4]Emirates, "UAE visa information, https://www.emirates.com/english/before-you-fly/visa-passport-information/uae-visa-information/#:~:text=Tourist%20–%20short%20term,US%24190″
Related Stories
---
FAQs on Albania visa for UAE residents
Can I travel to Albania from UAE?
Yes, you can travel to Albania from UAE if you are a UAE resident or citizen. It is a short flight away and does not require a visa.
Is Albania free to enter for UAE residents?
Yes, UAE is free to enter for UAE residents. The Republic of Albania has exempted tourist visa requirements for visitors from the United Arab Emirates.
How long can UAE residents stay in Albania?
UAE residents can stay in Albania for up to 90 days. The period of stay can be chosen during the e-visa application process or upon arrival.
Do I need a vaccination to enter Albania?
You can travel to Albania with or without vaccination. Albania has lifted all travel restrictions.
Final thoughts
An Albania visa for UAE residents is valid for 180 days, of which you can stay there for 90 days. The process of getting an Albania visa from Dubai is relatively easy and can be done online.
The only documents you need are your passport and other personal information. There is a small fee associated with the visa, but it's worth it to be able to explore this beautiful country.
But be sure to apply a month ahead of your departure. The processing time is up to 15 days; on rare occasions, it might even take a whole month!
You won't regret adding Albania to your list of places to visit. Whether going on a tour or a business trip – check out the scenic beaches, mountains, and delicious food.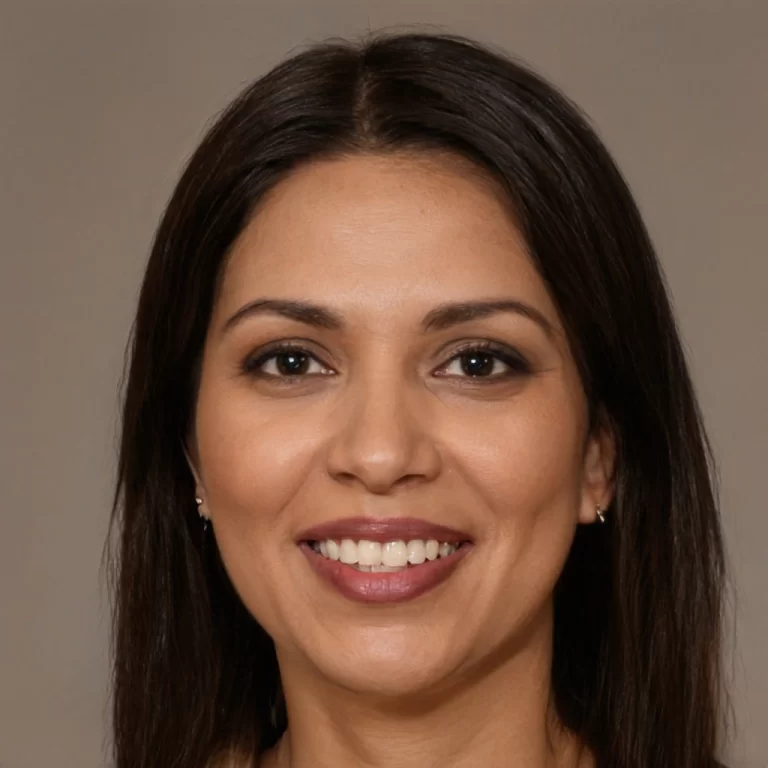 Sarika Patel is an experienced immigration expert with a Master's degree in Law from the University of Dubai. For the last two decades, she has been living in Dubai, and throughout this time, her focus has been on providing helpful information and advice to those seeking to immigrate or gain a visa in Dubai. Sarika is passionate about helping people navigate the often complex and confusing world of immigration, visa rules, and laws in the UAE.