You may wonder how UAE visa renewal is done if you're considering extending your stay.
UAE is a great place to live and an even greater place for tourism. People from all over the world visit the United Arab Emirates each year.
Millions also go through the procedure for visa application of renewal in UAE each year. They find it a great place to live or visit, so they want to stay in the country a bit longer.
It might appear like a complicated thing to do at first. However, the process is quite simple and can be done in a few easy steps.
So, through our Dbd travel guide, we will let you know more about the UAE residence and UAE visit visa renewal processes.
UAE Visa renewal – Resident Visa holder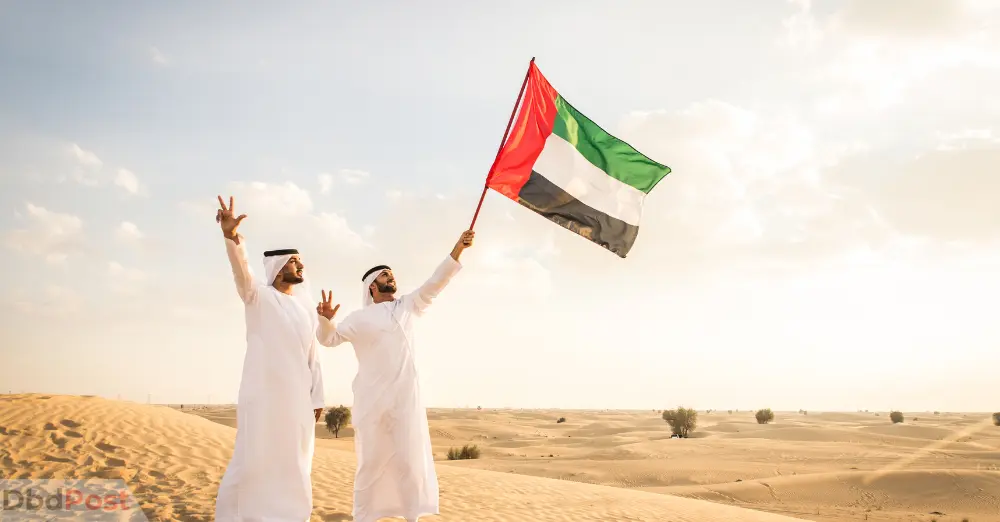 If you're planning on renewing your UAE residence visa, there are a few things you'll need to do first. You should also pay some renewal fees to complete the process, so make sure that you have the money in the bank.
The renewal processing time can be a few days, so be sure to start early to avoid any delays.
You'll need to gather certain documents and photographs to send as attachments while you're completing the online renewal process. Let's find out everything you need below.
Requirements to renew UAE residence visa
First of all, you need to make sure your passport is valid for at least six months. [1]GDRFA, "GDRFA services guide, https://www.gdrfad.gov.ae/en/services?id=95222a42-56f2-11ea-0320-0050569629e8#:~:text=Terms%20And%20Conditions"
You can also renew expired residence visas. But the renewal process must be done within 30 days after the date of expiry. [2]u.ae, "Renewing your residence visa, … Continue reading
What you need to consider
The basic requirements for renewing your UAE resident visa are: [3]u.ae, "Renewing your residence visa, https://u.ae/en/information-and-services/visa-and-emirates-id/residence-visa/renewing-your-residence-visa#:~:text=Basic%20requirements%20are%3A"
You must have a sponsor with a residency permit.
A valid insurance card is essential for Abu Dhabi and Dubai.
You need either a renewed ID card issued by the ICA or a receipt as proof of renewal registration from the ICA.
Adults (18 years old and above) must pass a medical fitness.
Basic documents required
These are the basic documents required to go further with the renewal:
Original passport document
Recently taken photo
An online renewal application or an application of registration from one of the typing offices that is also signed by a sponsor
Additional documents for employers
If you are a UAE resident who is being sponsored by a private sector, the sponsor must submit these documents: [4]u.ae, "Renewing your residence visa, … Continue reading
Valid firm card
Sponsored person's renewed labor card
Valid trade license
People above the age of 60 also need a labor card renewal receipt.
Additional documents for family members
Some people living in the UAE are sponsoring their family members as well. Such residents need to present further a copy of these documents for renewal in Dubai and other Emirates: [5]u.ae, "Renewing your residence visa, … Continue reading
Valid marriage certificate
Partner's employment contract (for employees) or company contract (for investors)
Salary receipt from his or her employer
Latest utility bill
Registered tenant contract
After you have made sure that you have these documents prepared, you can proceed to renew your UAE resident visa.
See also: Check this Dbd guide on – How to check UAE visa status online, where we have shared a detailed step-by-step guide with images.
How to renew UAE resident visa?
If you ask, "Do I need to follow different processes for every visa type?" the answer is no.
To apply for a renewal of a visa from the online portal, you can follow the steps below. Only a few attachments and some details are dependent on your visa type.
Below is the procedure for visa renewal in UAE:
Step 1: Go to Federal Authority for identity and citizenship's GDRFA website.


Step 2: Log in to your GDRFA account or create a new one.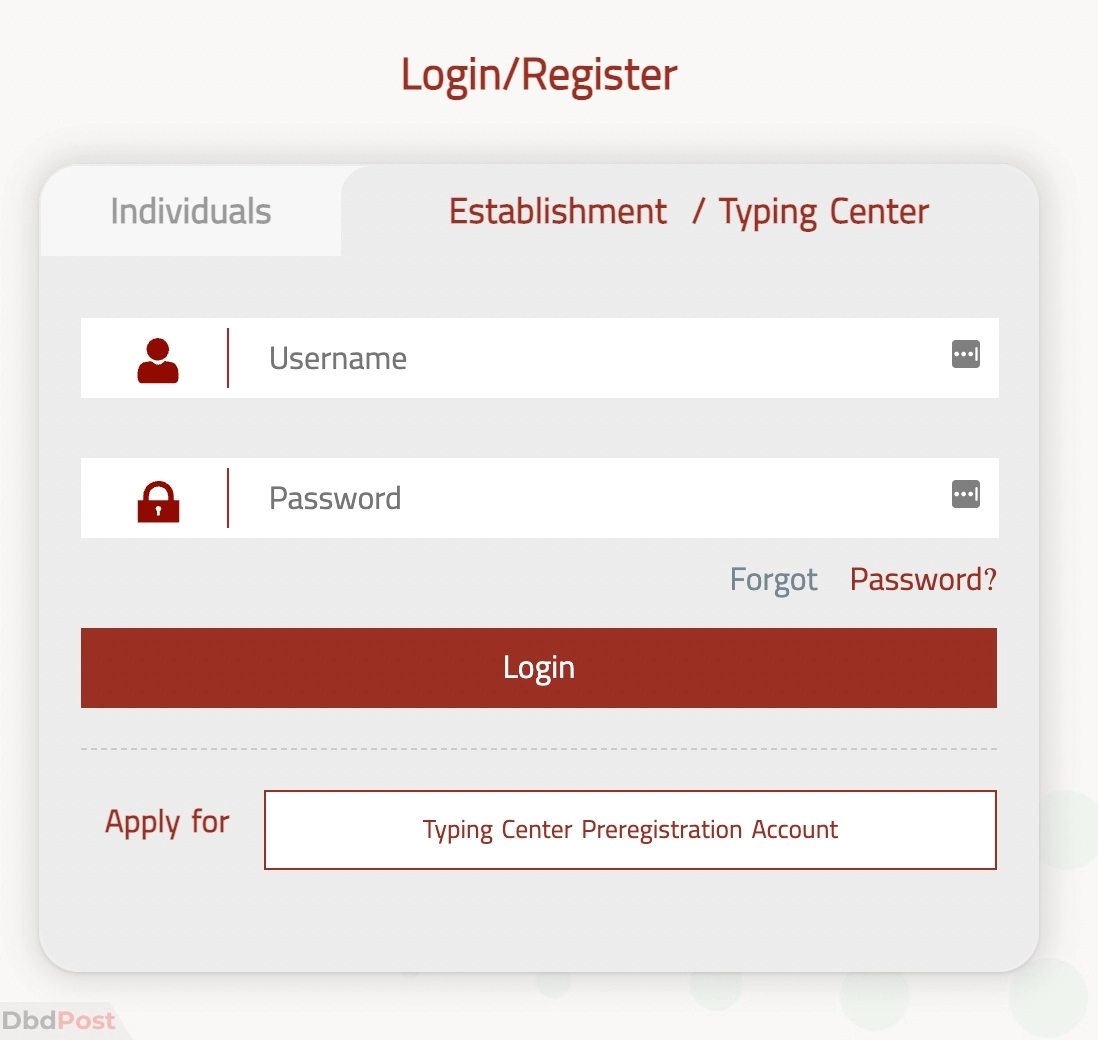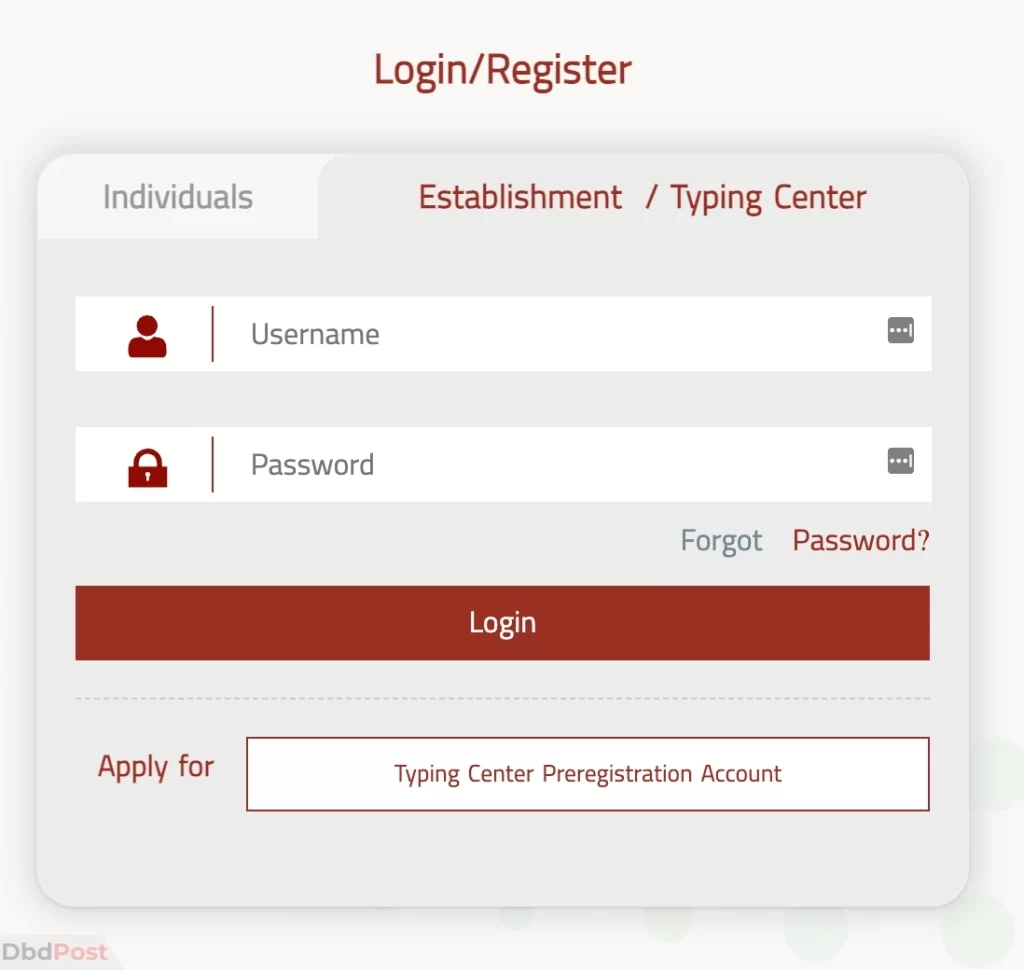 Step 3: Go to GDRFA's service guide page.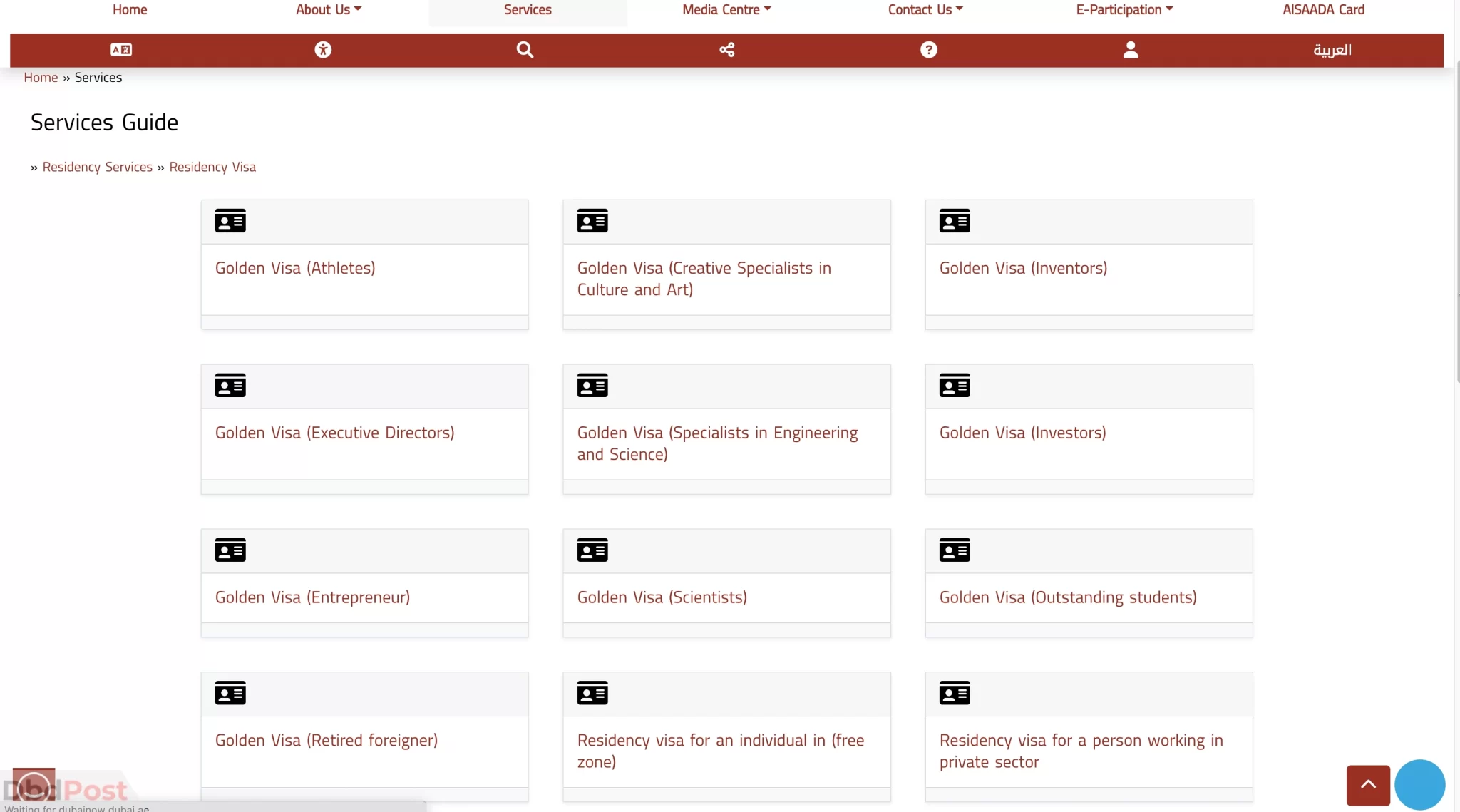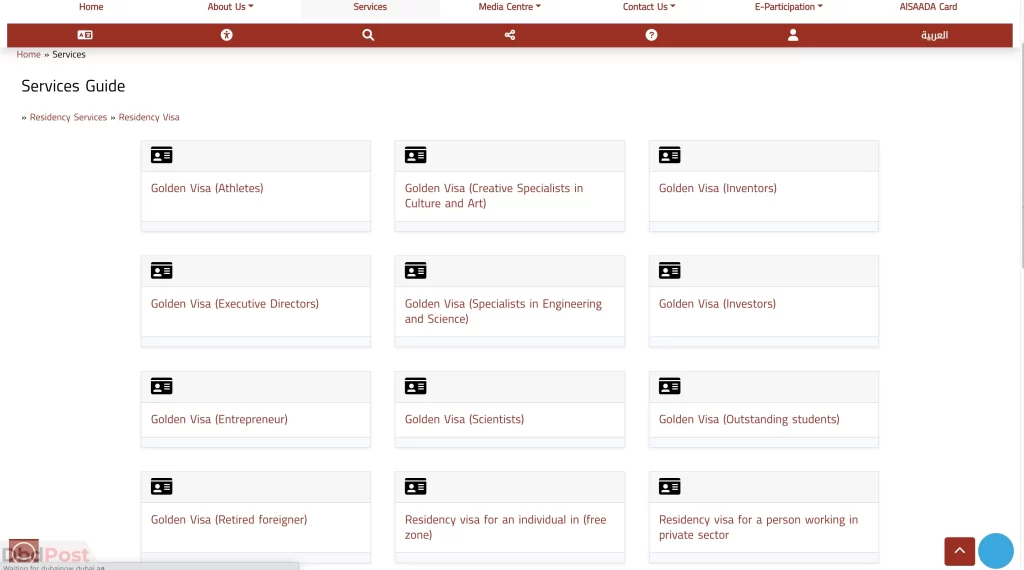 Step 4: Choose a visa renewal type you want to apply for.
Step 5: Fill out the form. Provide your accurate passport information, expiry date, full name, email, contact details, and everything else that is required.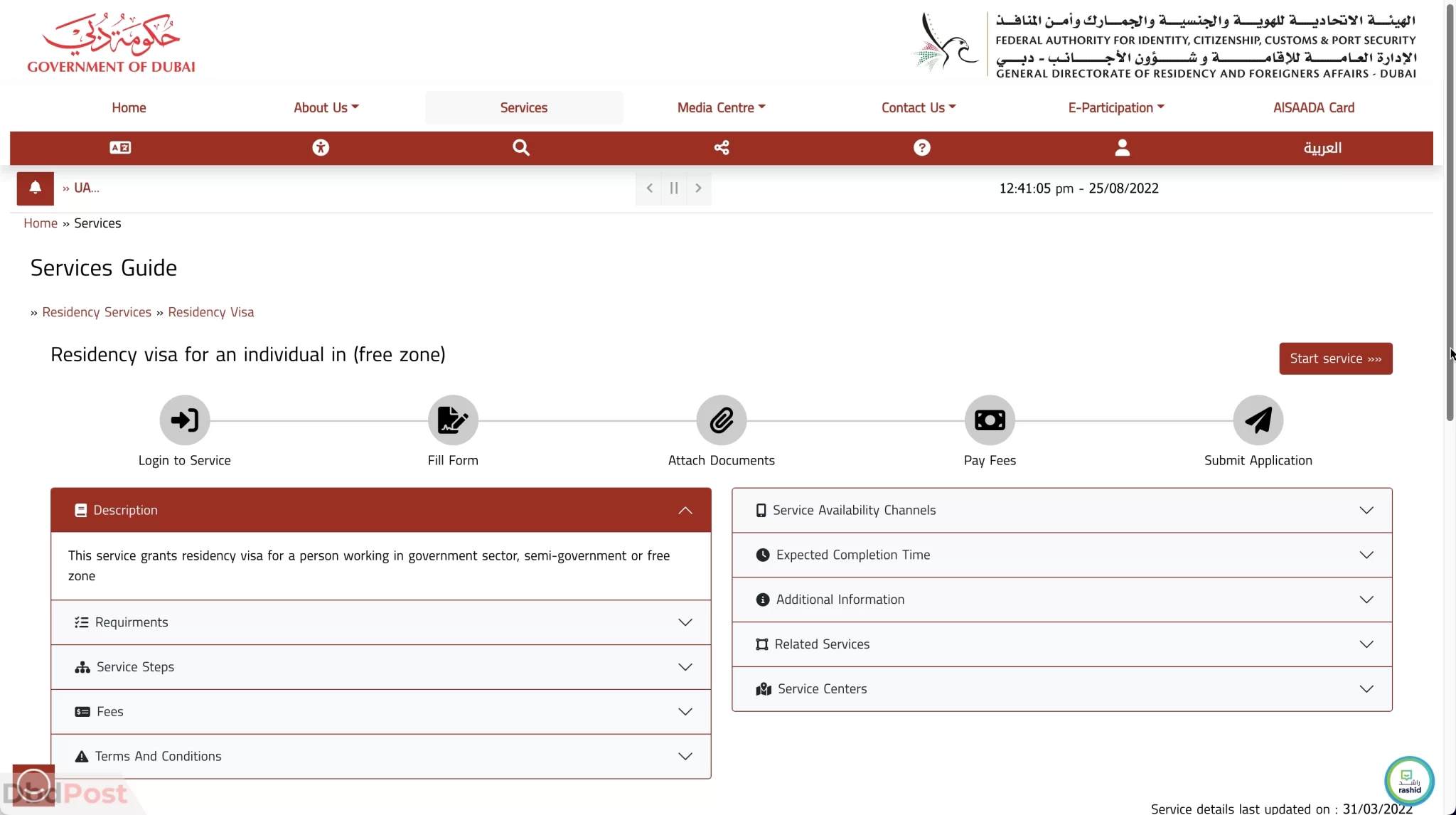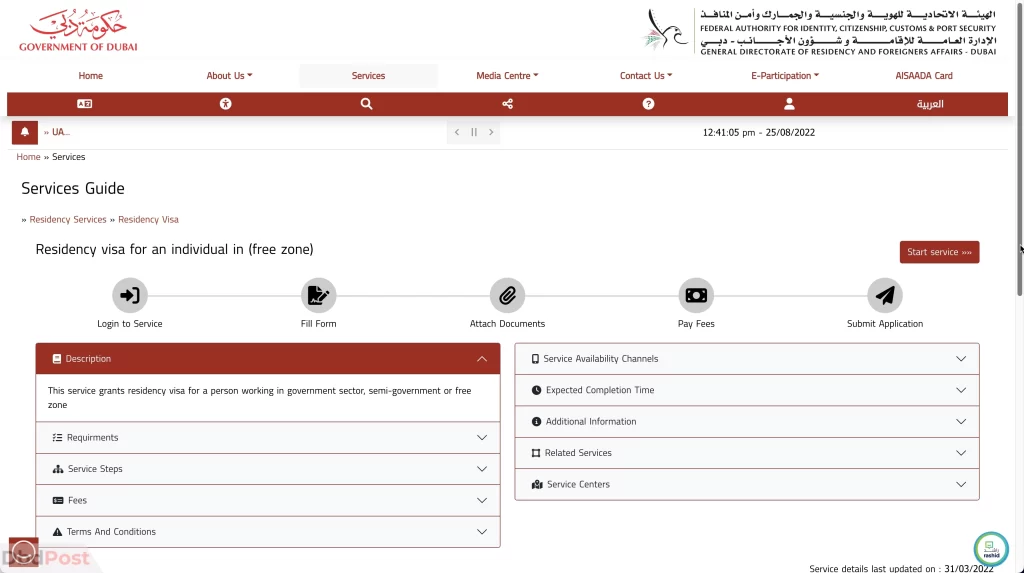 Step 6: Attach all necessary documents that are asked for, such as your passport, photo, etc. Based on the type of visa you apply for, you might also need marriage certificates, salary receipts, medical information, utility bills, trade licenses, employment contracts, etc. Make sure all attachments are the correct size and format.
Step 7: Pay the necessary fees that are displayed on the webpage. To make an online payment, just provide your bank details and phone number to receive an OTP. Then you can confirm the transaction by using the OTP on the website.
How long does it take to renew resident visa in UAE?
Reviewing the application and renewing the UAE resident visa generally takes less than a week. You can expect to get your visa renewed in around 48 hours to 5 working days.
How much does it cost to renew UAE residence visa?
These are the UAE residency visa renewal fees you will be paying: [6]GDRFA, "Services Guide, https://www.gdrfad.gov.ae/en/services?id=95222a44-56f2-11ea-0320-0050569629e8″
Urgent service fee: AED 100
Innovation fee: AED 10
Additionally, you need to pay extra service fees as well. The fees vary according to the visa you need to renew:
AED 150 for GCC families being sponsored by a local or GCC citizen and for students
AED 200 for individuals working in the private sector and families sponsored by government sector personnel
AED 250 for investors and business partners
UAE Visa renewal – Tourist Visa holder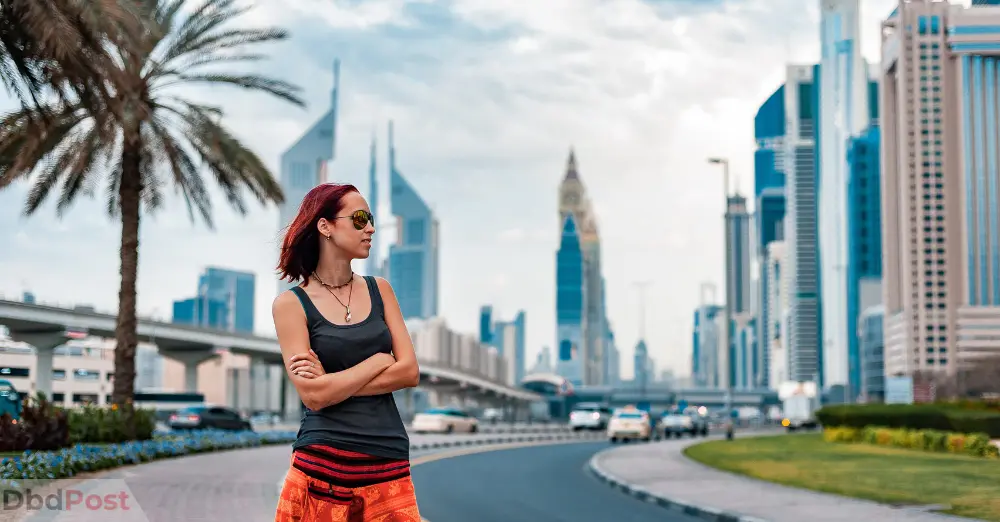 UAE is a great tourist destination for those who want to experience a new culture and see some amazing architecture. Many people visit the UAE for a short time but may want to stay a little longer.
Tourist visas for UAE are typically valid for 30 days and can be extended twice for an additional 30 days each. Multiple entry visas, on the other hand, allow you to stay in UAE for 90 days at a time.
To learn how much the UAE tourist visit extension cost, you can contact your airlines, hotels, or tourism company that got you the visa.
How to extend tourist visa in UAE?
If you're planning a trip to the United Arab Emirates, it's important to be aware of the visa requirements.
The extension process is different from residence visa renewal. Rather than being able to apply online from the UAE government website, you should contact your travel agency, airline, or hotel.
It is a relatively straightforward process. Once you've contacted your agency or airline, they will handle all of the paperwork for you. In no time at all, you'll have your visa extension and be ready to enjoy your stay in UAE.
Here is how you can renew your tourist visa from airlines for a longer stay in UAE:
1.

Etihad

If you flew into UAE on Etihad Airlines, you can renew your visa here.

The process is simplified into various steps by the airline's website. Here are the steps you will have to follow when applying for visa renewal:
Provide the identification information by entering passport details or file numbers.
Give your visa extension information, such as the duration of stay you want to extend to.
Give your address information.
Attach all required documents.
Review the details you entered to see if they are correct. If they are, verify and move to the next step.
Pay your application fees. You can use your bank's credit card to pay the fees.
2.

Emirates

You should contact the Emirates airline offices to renew your visa. They will help you with the whole process. These are where you can reach out to the Emirates Ticketing Offices: [7]Emirates, "UAE Visa Information, … Continue reading
Abu Dhabi: Al Sawari Tower C, Corniche Road, Abu Dhabi, UAE.
Ajman: Escape Tower, Sheikh Rashid Bin Humaid Street
Al Ain: Commercial Complex, Sheikh Khalifa Street
Dubai: Dubai International-Terminal 3 Arrivals, Phone: 04 504 7300, E‑mail: ekvisaquery@emirates.com
Sharjah: Crystal Plaza, Buhaira Corniche
Umm Al Quwain: King Faisal Road, Jameiya area, near FEWA
3.

Flydubai

If you have entered UAE via Flydubai, you should contact the airline and speak to them about renewing your visa. They do not provide online renewal services for travel visas.

You can contact their travel shops located in your city. Find their shops on flydubai's Travel Shop page.
4.

Air Arabia

You will have to visit Air Arabia sales shops for the renewal of your tourist visa. There are multiple sales shops inside the UAE. Visit them at the following addresses: [8]Air Arabia, "UAE Visa, https://www.airarabia.com/en/uae-visa#:~:text=Applying%20from%20the%20UAE"
Dubai: Port Saeed Building next to Dubai Islamic Bank, Al Maktoum Street near Clock Tower, Deira
Abu Dhabi: Khaldiya, Khaled Bin Waleed Street opposite Cultural Foundation, Al Masood Jewelry Building
Sharjah: Tower 400, Mina Road, Um Tarafa Area
Ajman: Sahaikh Rashid Bin Humaid Street near Dream Sea Discount Center
Al Ain: Touba Street, opposite Jazeera Discount Market next to Mashreq Bank
Ras Al Khaimah: Oman Road, Al Nakheel Street behind Lulu supermarket
Related Stories
---
How many times can I extend my tourist visa in UAE?
You can extend your tourist visa in UAE two times. The duration of the extensions is 30 days each. [9]u.ae, "Tourist visa, … Continue reading
FAQs about UAE visa renewal
Can you renew UAE visa before it expires?
Yes, you can renew your UAE visa before it expires. You can also renew it during the grace period of 30 days for residents and 10 days for tourists.
Can you renew UAE visa online?
Yes, you can renew your UAE visa online. You can do it from the official GDRFA website.
Can tourist visa be extended in UAE?
Yes, tourist visas can be extended in UAE. It can be extended two times with 30 days each.
Is it possible to extend 90 days visit visa in UAE?
t is possible to extend 90 days visit visa in UAE. But you can only extend the tourist visa by 60 days (30 days each twice). However, if you are a multiple-entry tourist visa holder, you can stay for 90 days. [10]u.ae, "Tourist Visa, … Continue reading
Can you renew UAE residence visa online?
Yes, you can renew your UAE residence visa online. You can do it from the GDRFA's official website.
What is the UAE visit visa renewal cost?
The UAE visit visa renewal cost is 600 AED. This amount is for a 90-day extension.
What is the UAE residence visa renewal cost?
The UAE residence visa renewal cost is AED 100 as an urgent service fee and AED 10 as an innovation fee. You also need to pay between AED 150 and 250 as service fees.
Final thoughts
Renewing a UAE visa can seem like a complicated process. But with this UAE visa renewal guide, you should be able to do it without any problems.
Remember to have the money for fees and allow enough time for your application to be processed as well. The cost of renewing a UAE visa varies depending on your visa type.
You can renew your tourist visa online or in person at an immigration office. You must go through your employer or sponsor if you renew your residence visa.
If you found this Dbd guide helpful, please share it with people you know. They may also want to know the visa renewal procedure in UAE.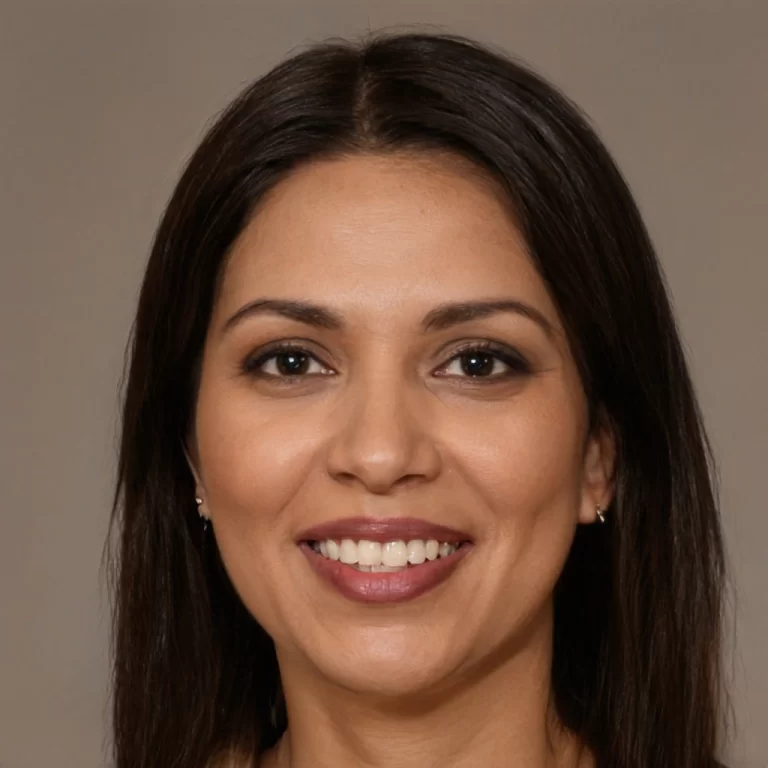 Sarika Patel is an experienced immigration expert with a Master's degree in Law from the University of Dubai. For the last two decades, she has been living in Dubai, and throughout this time, her focus has been on providing helpful information and advice to those seeking to immigrate or gain a visa in Dubai. Sarika is passionate about helping people navigate the often complex and confusing world of immigration, visa rules, and laws in the UAE.