StockX is an online marketplace for buying and selling sneakers, streetwear, electronics, collectibles, and other products. Knowing how to cancel StockX orders can arise when you need to change your mind or encounter issues with the order.
To terminate StockX order, you need to cancel it before the bid has been accepted. You can contact the StockX support team or the bank to cancel bid that has already been accepted.
This guide covers how to cancel StockX orders before a bid is accepted. It also provides information on the cancellation policy and useful tips for canceling your StockX order successfully.
Can I cancel a StockX Order?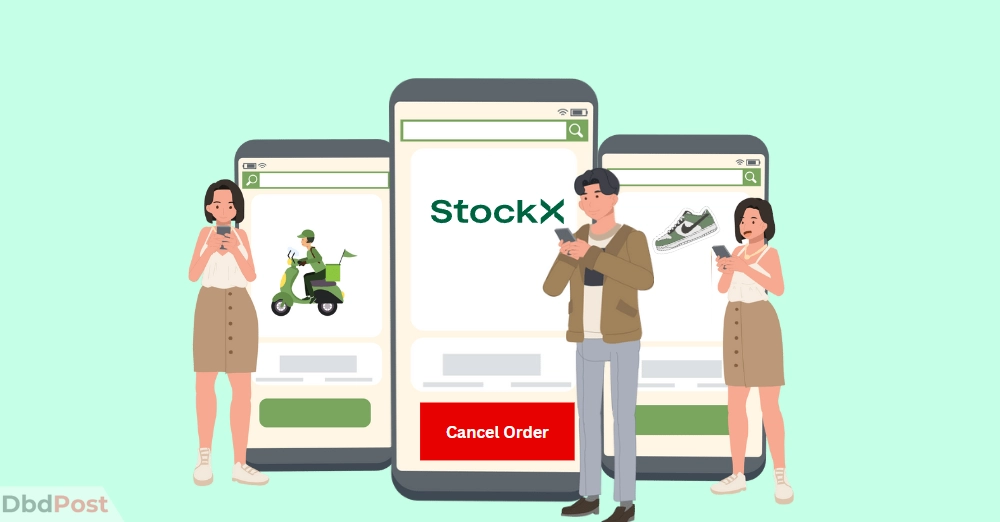 According to StockX's cancelation policy, once a bid has been accepted and an order is placed, customers cannot cancel their orders. This is because StockX operates with an automated system that processes orders and aims to provide a reliable platform for both buyers and sellers. [1]StockX, "Cancel my purchase, https://stockx.com/help/articles/Can-I-cancel-my-purchase"
The policy is in place to foster trust in the system and ensure that more items are available to buyers. The commitment to buy an item through a bid is considered final, and cancelations or returns are not permitted.
It's important to carefully consider your purchase before bidding on StockX to avoid any inconvenience.
How to cancel a Bid that is not yet accepted?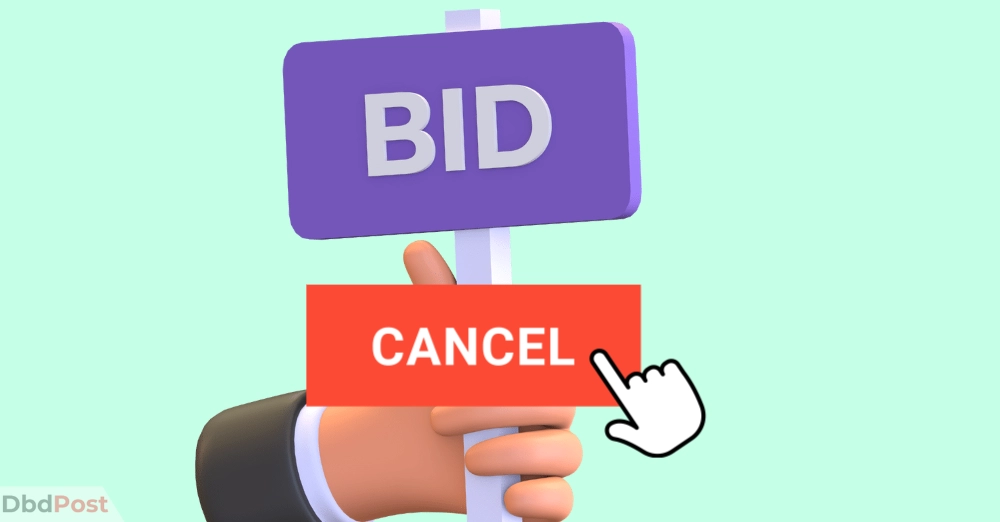 Here are the steps to cancel bid on StockX that hasn't been accepted by the seller:
Step 1: Go to the StockX website using any web browser on your computer.
Step 2: Log in to your StockX account by clicking "Log In" in the upper-right corner. Enter your email address and password associated with your StockX account, then click "Log In."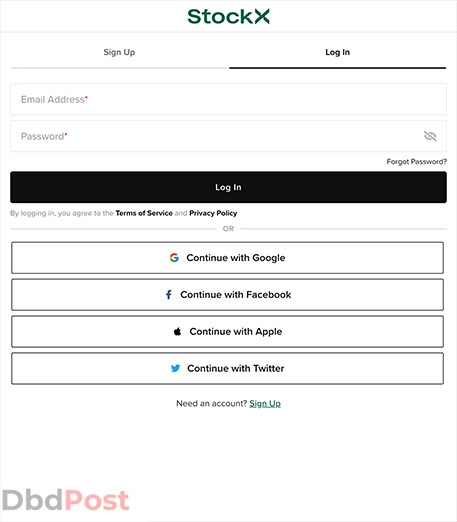 Step 3: Click on "My Account" in the upper-right corner of the website, located to the left of the "Sell" button.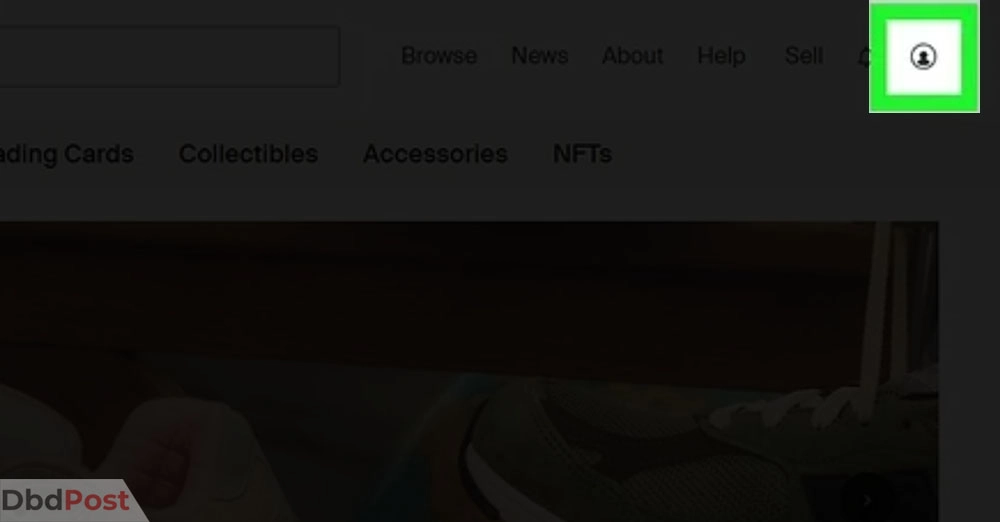 Step 4: Click on "Buying" from the menu that appears when you hover over "My Account." This will display your purchases.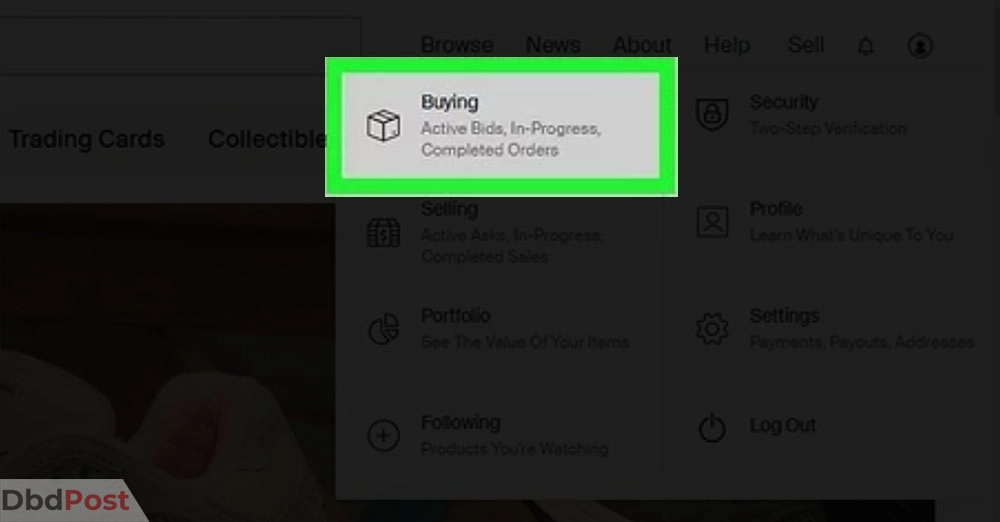 Step 5: Select the "Current" tab at the top of the page. This tab shows all the bids you have placed that have not been accepted yet.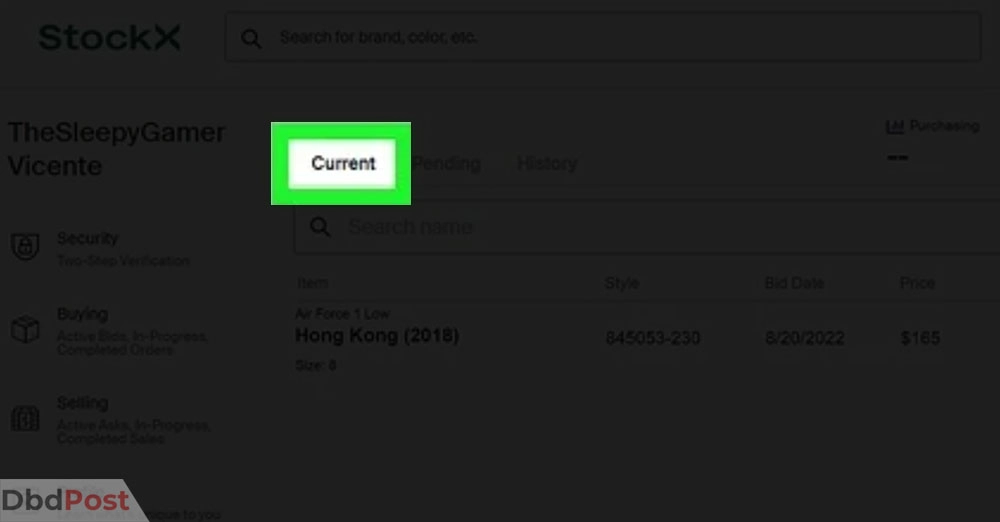 Step 6: Look through the list of bids under the "Current" tab to find the bid you want to cancel.
If you can't locate the bid, check the "Pending" tab as well. Bids listed under the "Pending" tab indicate that the order has been accepted and cannot be canceled.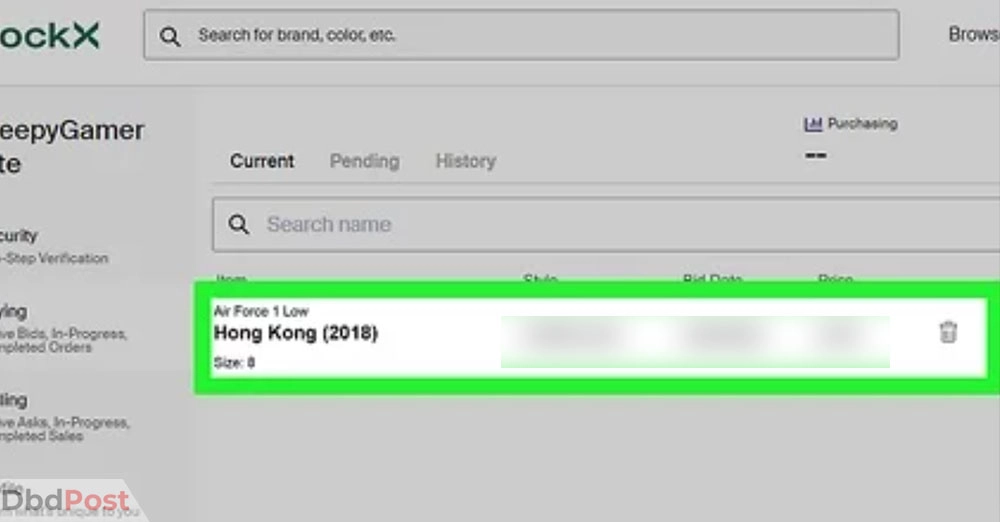 Step 7: Click on the trashcan icon next to your bid to delete it.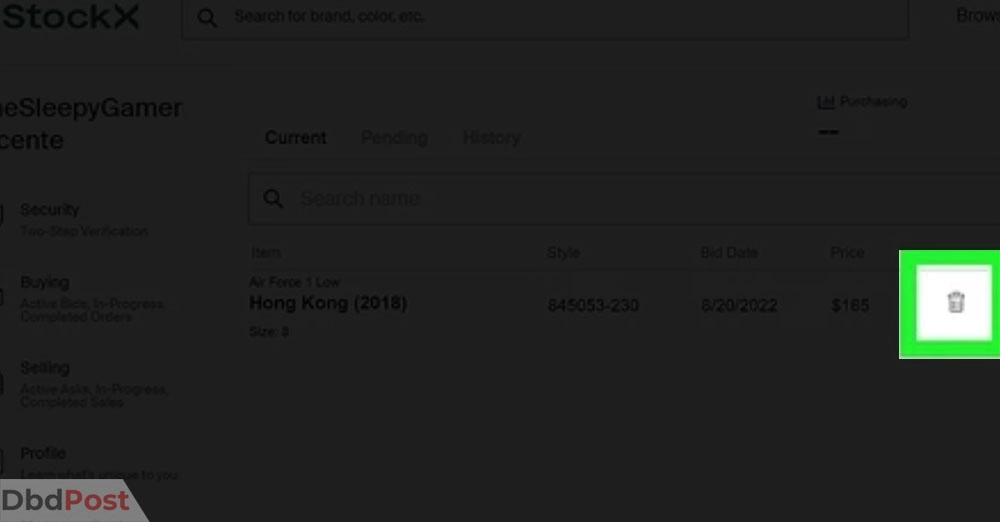 How to cancel a StockX order that has been accepted
Here are the steps to cancel StockX order that has already been accepted by the seller:
Step 1: Contact StockX customer support
Contact StockX as soon as possible before the order ships. You can reach out to them via email at support@stockx.com or by calling (313) 343-1228. Explain the situation and provide any relevant proof, such as ordering the wrong item or size.
StockX is not obligated to cancel order, and they can charge a fee for the cancellation. Multiple requests for cancellations or refunds can result in account suspension or banning.
Step 2: Contact your bank
You may want to contact your bank and ask about stop-payment requests or chargeback options if you used a credit card. Remember that taking these actions could lead to StockX suspending or banning your account.
Step 3: Resell your order
If your order has already shipped and you cannot cancel it, one option is to resell the item on StockX. Maintain the item's original condition and list it for a price similar to or the same amount you paid for it. This way, you may recoup your money by selling the item to another buyer.
Are there exceptions to the cancelation policy?
While StockX generally has a strict cancelation policy. There are some exceptional circumstances where they allow order cancelations outside of their regular policy.
These circumstances includes:
Incorrect item listings: If the item you received from StockX is different from its description, you can ask for a refund and cancellation. For example, if it's of the wrong size, model, or condition.
Pricing errors: In cases where there is a significant pricing error on the listing, StockX allows cancelations and issues refunds. However, minor price discrepancies or fluctuations cannot be considered eligible for cancelation.
Seller misconduct: If there is evidence of seller misconduct, StockX can grant a cancelation and refund. This includes failure to ship the item within the specified time frame, providing counterfeit goods, or any fraudulent activity.
It's important to note that these exceptional circumstances are evaluated case by case. StockX has the final discretion to determine whether a cancelation and refund are warranted.
If you believe your situation falls into one of these exceptions, it's recommended to contact StockX customer support.
Tips for avoiding the need to cancel orders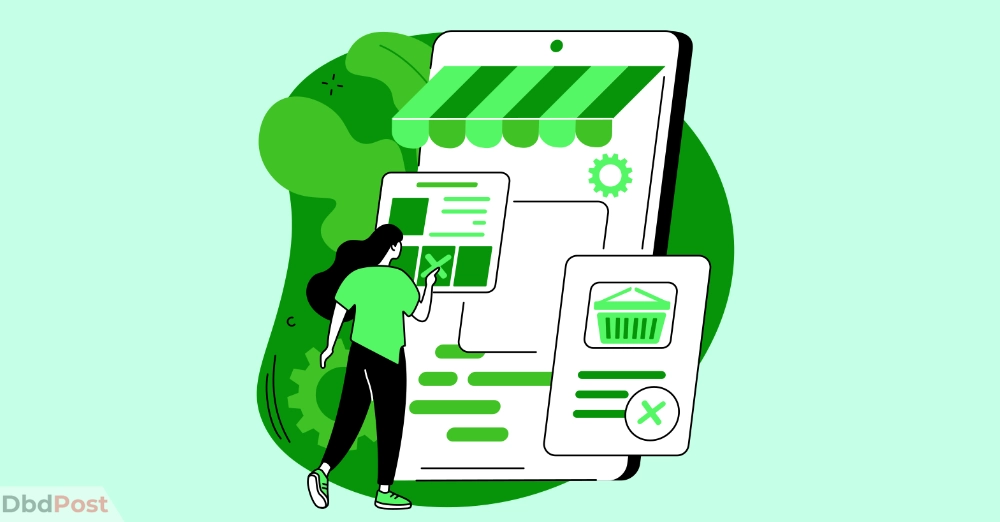 To minimize the need for StockX order cancellation process, here are some helpful tips:
Conduct thorough product research
Before placing a bid or making a purchase, take the time to research the product you're interested in. Familiarize yourself with its specifications, condition, and market value. This will help ensure that you're making an informed decision.
Verify seller credibility
Check the seller's reputation and feedback on StockX. Look for sellers with positive ratings and a history of successful transactions. This can give you confidence in the seller's reliability and the authenticity of their products.
Double-check purchase details
Before submitting a bid or confirming a purchase, review all the details carefully. Read the product description, noting the size, color, and any other details specified by the seller. Verifying these details can help prevent any potential misunderstandings or discrepancies.
Communicate with the seller
If you have any questions or concerns about a particular listing, don't hesitate to reach out to the seller. Use the messaging system on StockX to clarify any uncertainties or seek additional information. Clear communication can help avoid misunderstandings and ensure a smoother transaction.
Set a budget and bid strategically
Determine your budget beforehand and bid accordingly. It's important to avoid bidding more than you're willing to pay for an item. Strategic bidding can help prevent buyer's remorse and the need for cancelation due to unexpected high bids.
Related Stories
---
FAQs
Can I cancel my order on StockX?
No, once a bid on StockX has been accepted, you cannot cancel your order. StockX has a policy of not allowing order cancelations to maintain trust and reliability in the platform.
What is the process for cancelling an order on StockX?
As mentioned, you cannot cancel an order after a bid has been accepted on StockX. The platform's automated system processes orders and deducts payments automatically. This ensures a secure and efficient transaction process.
Is there a fee for cancelling an order on StockX?
No, StockX does not charge any fee for canceling an order. Order cancelations are generally not allowed. You can get in trouble if you try to cancel an order after it has been accepted.
How long does it take to cancel an order on StockX?
As per StockX's policy, you cannot cancel an order once a bid has been accepted. Therefore, there is no specific time frame for canceling an order.
Can I cancel a bid on StockX?
You cannot cancel a bid on StockX after it has been accepted. Once you place a bid and it is accepted, it becomes a commitment to purchase the item.
What is the StockX order cancellation policy?
StockX's order cancellation policy states that orders cannot be canceled once a bid has been accepted. This policy ensures a reliable and trustworthy buying and selling experience on the platform.
Canceling orders on StockX can be challenging once a bid has been accepted.
Familiarize yourself with how to cancel StockX order and take proactive steps to ensure a smooth buying experience.


Andy Cale is an experienced journalist who has been writing for over twelve years. He focuses on global news and events, particularly on current affairs. His pieces cover news stories, info guides, reviews, and opinions on various topics that are important to the world today.