It is pretty hard to get a job in Dubai due to competition and the lack of seasonal hirings. So if you want to make your job search easier, we have created a guide on – how to find a job in Dubai to make it easier for you to get started.
In this guide, we will show you some of the best ideas to search for a job in Dubai, from job sites, recruitment agencies, and also directly through walk-in interviews. We will also show how you can prepare to get a job through a step-by-step process.
You can improve your chances of getting a job by knowing how the process works and what employers are looking for. Hence, if you are looking to get hired, please follow our guide on how to find a job in Dubai till the very end.
How to find a job in Dubai?
There are three ways to find a job in Dubai – walk-in interviews, applying for a job through job sites, or going through recruitment agencies where you may have to pay a certain amount.
Method 1.

Through a walk-in-interview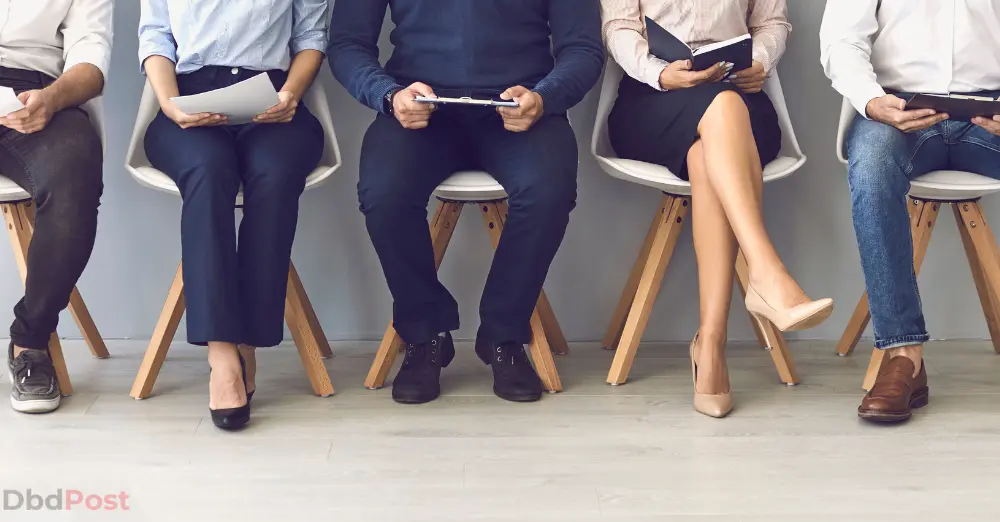 You can easily find jobs in UAE through the walk-in interview procedure. Many companies have open positions that they are looking to fill.
They hold walk-in interviews so that people can come and apply for the job on the spot. The companies announce the venue of these interviews and the vacant position on newspapers, social media, or pages such as LinkedIn.
If companies want to hire a large number of employees in bulk, then they usually announce walk-in interviews. Now let's talk about how you can prepare for a walk-in-interview.
How to prepare for a Walk-in-interview?
A walk-in interview may seem easy enough. However, it is a lot more challenging than other ways of interview. In this type of interview, you don't have a meeting with the interviewer ahead of time.
You just have to go to the interview location, and the interviewer will start talking to you. Most of these interviews are managed to hire candidates in bulk, so there will be lots of competition.
Hence it is important to be distinctive and stand out from the competition. Like other interviews, it is essential to communicate well in walk-in interviews.
This is because the interviewer will only have a short time to decide if you are suitable for employment. Let's look at how you can be ready for these interviews.
Step 1: Be familiar with the company
First of all, be familiar with the employer's company. You can look on their website or search online for their latest updates or any news that might come up in the interview.
Step 2: Study your CV and resume
During interviews, employers want to know the details about your achievements. You should go through your CV and resume to pinpoint your achievements, strengths, and skills you still need to work upon.
Step 3: Punctuality
During the time of the interview, you must be in the venue before the start of time. Walk-in interviews are usually given on a first-come, first-served basis.
This means that you will have the opportunity to interview with the employer sooner and when they are fresh and not tired. It can help employers to remember you and make a favorable judgment.
Step 4: Dress and personality
During walking interviews, personality plays an important part as you can be rejected instantly by your looks or personality. Neat, tidy clothes and a confident personality are always a plus point in an interview.
Step 5: Communication
Generally, walk-in interviews are short, and you need to say what you want to say quickly. You should think about why the job is good for you.
You must be confident when you talk to the interviewer. Hence these are the steps or processes to prepare for walk-in interviews.
In interviews, the competition is a lot higher, but if you can showcase your strength and communicate well, chances are very high of getting hired since the vacancy is usually in bulk.
Method 2.

Through Job Sites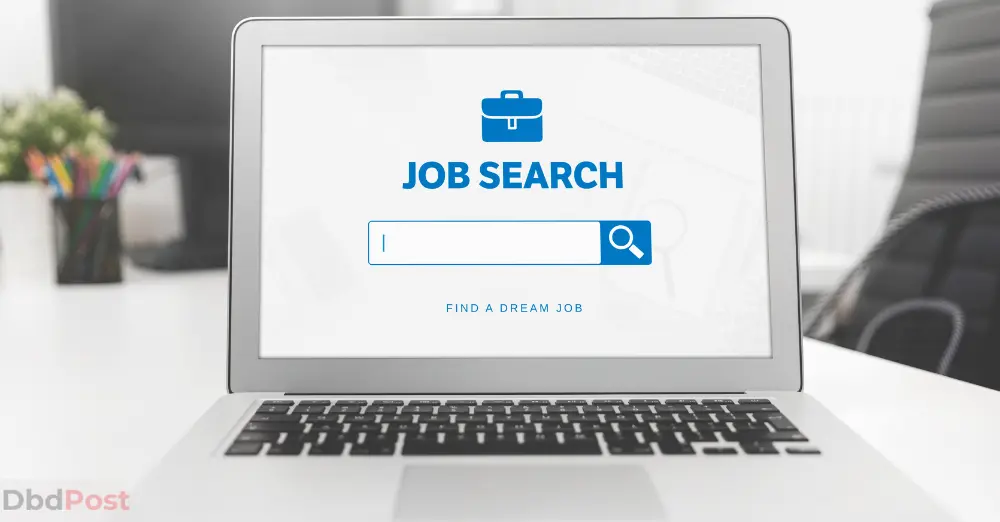 You can find jobs in Dubai through many websites on the internet. Websites like LinkedIn, Indeed, Monster, and Naukrigulf list many jobs in Dubai.
You can start looking for a job by creating a profile on these websites. You can do so by creating a profile on these websites and start applying for jobs.
You can also set up job alerts to get an email notification whenever a new job that matches your criteria is posted on the website.
Related info: To find jobs via sites, go through our Dbd guide on – best job sites in UAE
Many companies post their job openings on these websites. You can follow the companies you are interested in, and they will notify you when they have new openings.
Moreover, you can also pay a premium fee to get services from job sites in which your profile will be highlighted, and you will have more chances to get a response from the employers.
Once you find a matching vacancy that fulfills your criteria, you can apply for the position. After a certain period, the company will view your resume and your application from the said job sites.
If your qualifications and skills match what the company is looking for, they will connect with you and might invite you for a personal interview.
Some companies may also ask you to complete some trial tasks or ask for a remote interview before inviting you for face to face interview.
Method 3.

Through recruitment services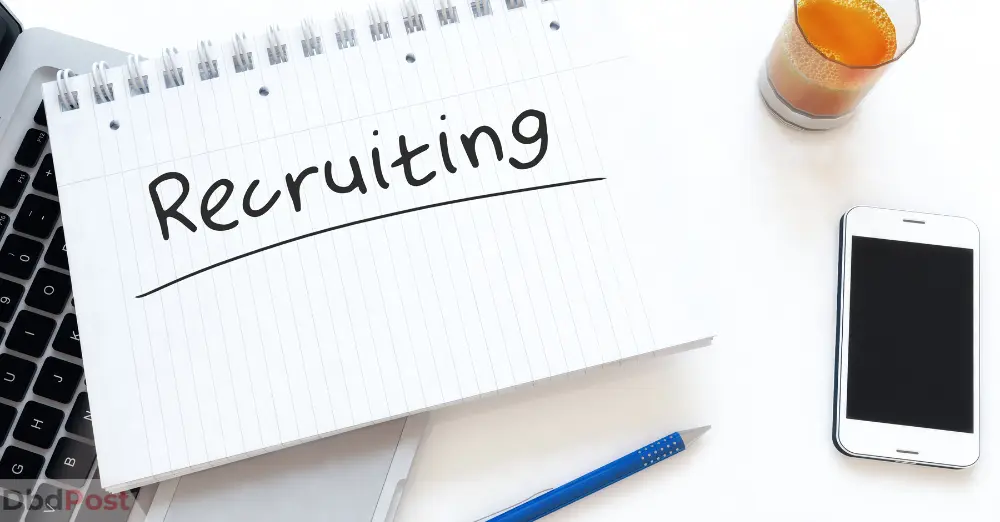 Another method of finding a job in Dubai is through recruitment services. There are some differences between job sites and recruitment services.
You will only find job vacancies on job sites and have to apply yourselves to communicate with employers. However, recruitment agencies will assist you from the beginning until you land a job.
These agencies will help you prepare your resume, search for an adequate job and even help you get your deserved salary.
Recruitment agencies also help you to prepare for your final interview and can even provide a venue for your interview. Some recruitment agencies in Dubai are Accel HR, BAC Middle East, etc.
However, unlike job sites, recruitment agencies charge a certain fee from employers. It is usually a certain percentage of your salary.
Another critical aspect of searching for a job through a recruitment agency is that you will be well advised if you are unsure about your career paths.
These recruitment agencies have connections in many sectors, so it will be easy for you to transition from one industry to another. The recruiting agency staffs are well experienced, so you will be in safe hands while applying for any jobs in any specific field.
See also: Check out some of the best recruitment agencies with the help of our guide on – Best Recruitment Agencies in Dubai
Step by step process get a job in UAE
If you want to work in UAE, an employer must sponsor you. You cannot work on a visit or tourist visa in the United Arab Emirates.
So, if any employer sponsors you, then you will be eligible for a work permit. You can also take help from various job sites or recruitment agencies around UAE and follow our step-by-step process to get some dream jobs in UAE.
Now let's take a look at some of the important steps to follow when looking for a job in the UAE or the middle east.
Step 1: Get a work permit for foreigners
This process is mainly for foreigners who want to work in Dubai or have been recruited by a company in Dubai from overseas. You will not be allowed to work in Dubai unless you have a work permit from the government of the UAE.
To get your work permit, you must contact the Ministry of Human Resources and provide documents such as your passport size photo, entry visa, employment contract, and medical records. [1]Mohre," Issue work permit, https://www.mohre.gov.ae/en/our-services/issue-new-work-permit2022.aspx"
Once the required authority checks your documents and if everything is legal, they will issue a work permit which will make you all set to start working in Dubai.
Step 2: Prepare a CV and resume
Once you are eligible to work in Dubai, you have to prepare for a job search. An essential factor in your job search is your CV or resume, which will help you to get hired. Your CV is the key to success in finding a job.
It showcases your skills and talents, which will help the employees to provide information if you are a candidate for them or not. Many companies in Dubai prefer online applications.
They will ask you to submit your CV online. You must keep your CV brief and professional while providing complete details on your exam scores, past experiences, and achievements to date.
It would be best if you highlighted your strength in the job position you are applying for. You can either prepare your CV or take help from various job sites or recruitment agencies.
Step 3: Join job sites or recruitment agencies
Once you have prepared your CV, you can apply for a suitable job for your career.
It is easier to seek jobs by joining job sites or recruitment agencies if you want to get them quickly and according to your level and salary. Some job sites or recruiters may charge money, so you need to do some research before joining them.
Related info: If you are looking for jobs in Abu Dhabi, visit our guide on the – Best Recruitment Agencies in Abu Dhabi
Step 4: Create an exciting personality online
Before applying for any job online, it is important to create an exciting persona online.
This is because employers tend to do a background check on their candidates, so if your profile is dull or filled with bad photos, language, or slurs, you have a high chance of getting rejected.
So it is important to make your online profile exciting and professional. You can also show your hobbies or family interactions to showcase your character and friendly nature.
Step 5: Apply for jobs
Now, this is the vital step in finding a job because you must apply for the job to get hired. If you are familiar with the banking industry but are applying for mechanical engineering, there are fewer chances of getting hired.
So only apply for the jobs you are qualified for from job sites, or you can take guidance from recruitment agencies. While applying for the jobs, it is also essential for you to know the policy of companies and the salary you will receive.
We recommend you only apply for the job if you are satisfied with the company, salary, position, and working hours.
Step 6: Prepare for job interviews
After applying for a job, you must prepare for interviews or trial work. You can easily research the company you applied for or go through some basic questions you may get asked during the interview.
While preparing for an interview, you can also get contacts or join employers' networks by engaging in their online seminars or chatting with them when the opportunity arises.
These contacts or networks help you get connections among employers or companies, so it is easier to apply for jobs in the future.
Step 7: Give professional interviews
After applying for a job application employer will invite you for professional remote or face-to-face interviews. You may have to give one or two interviews during this process which can be group or final interviews.
While giving a professional interview, you have to be on time and be very humble but confident while answering questions. You should also ask some questions to the interviewer about the company, their goals, or the salary amount if you are unfamiliar with those topics.
Step 8: Be patient
After you have interviewed for a job in Dubai, it is important to be patient. Even if you don't get a job, don't worry. Reports say that hiring and job opportunities in Dubai tend to happen over six months.
Companies do not tend to hire anyone during the hottest months of the year and also during the month of holidays such as Ramadan.
Hence these are the process of how to find a job in Dubai and UAE. If job seekers are struggling with finding a job, they can follow the methods and strategies we provided in the guide above.
See also: Check our Dbd guide on – Highest Paying Companies in Dubai
More Related Stories
---
FAQs on finding a job in Dubai
Is it hard to get a job in Dubai?
Yes, getting a job in Dubai is challenging as the competition is extremely tough. You must be very good at what you do to get a job and be skillful in some designation or sector to get hired.
What is the best way to find a job in Dubai?
The best way to find a job in Dubai is by using job sites, recruitment agencies, or searching for jobs on the internet. You can also find jobs through companies that have their websites and post their vacancies, or also from personal contacts.
Where can I find a job in Dubai?
You can find a job in various newspapers, social media sites such as Facebook, job sites such as LinkedIn, and also on the websites of recruitment agencies.
However, the most common way to find a job in Dubai is through job sites and websites of various companies.
What is the most common job in Dubai?
Sales and marketing is the most common job in Dubai. However, there are also many other common jobs in Dubai, such as construction, hospitality, and business.
Can foreigners find jobs in Dubai?
Yes, however, you must have a visa, work permit, and sponsorship from the employer company. You must get all the permission from the Ministry of foreign affairs and have the required qualifications and experience for the job you are applying for.
Final thoughts
Hence if you are still struggling to find a job, then we hope our guide on how to find a job in Dubai will help you get started and prepare to apply for the positions.
Getting a job in Dubai can be tricky because many compete for the same jobs. But you can increase your chances of getting a job by researching, applying to jobs online, or working with a recruitment agency.