Ajman boasts a diverse culinary scene with a wide range of dining options. The best restaurants in Ajman offer Emirati dishes to international favorites.
You can explore new culinary horizons while visiting the best Ajman restaurants. Some good restaurants in Ajman are Sultan Saray, Bab AlHara, and Emirates Sea restaurants.
To help you navigate Ajman's food scene, we've compiled a comprehensive Dbd guide. We personally visited the different restaurants and analyzed them individually.
Our guide takes into account a variety of factors like food quality, ambiance, and customer reviews. We've also interviewed locals and tourists during our visits.
12 best restaurants in Ajman
With a growing food scene, Ajman has plenty of options for food lovers to explore.
Here, you can learn about 11 top restaurants in Ajman in detail.
1.

Sultan Saray: Turkish restaurant in Ajman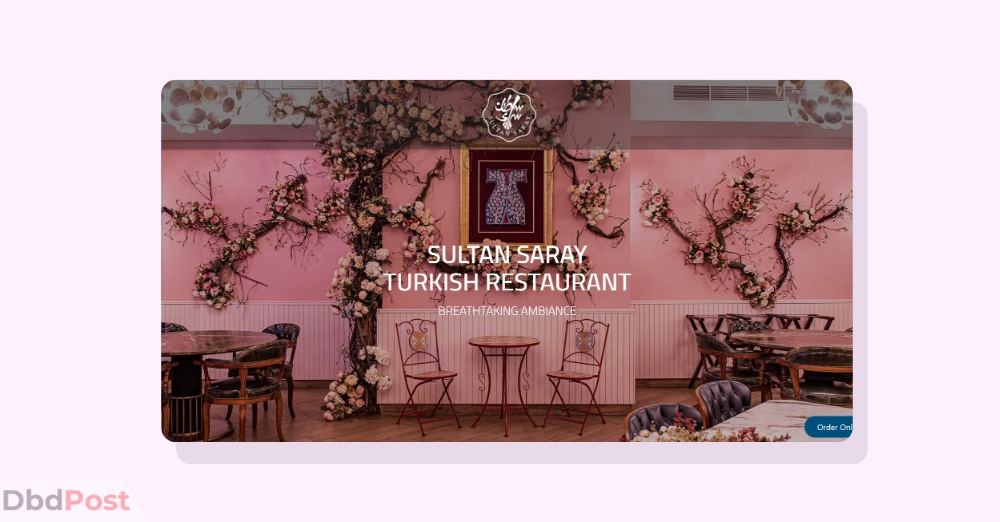 | | |
| --- | --- |
| Location | Corniche Avenue, Sheikh Humaid Bin Rashid Al Nuaimi Street, Ajman |
| Hours | 8:30 AM – 12:00 AM daily |
| Contact | +97167405040 |
| Specialty | Authentic Turkish food |
| Price | 150 AED for two people |
| Map | Get direction |
| Website | Sultan Saray |
Sultan Saray is a Turkish restaurant in Ajman that provides authentic traditional flavors. With over seven years of experience, this great restaurant has mastered delicious dishes.
Sultan's menu boasts over 120 items, including mezze, kebabs, and tempting desserts. Popular items on the menu consist of Fakharat, Mezza, Sultania plates, and more.
Visit Sultan Saray for an authentic Turkish experience that transports you to the streets of Istanbul.
2.

Emirates Sea Restaurant: Best seafood restaurant in Ajman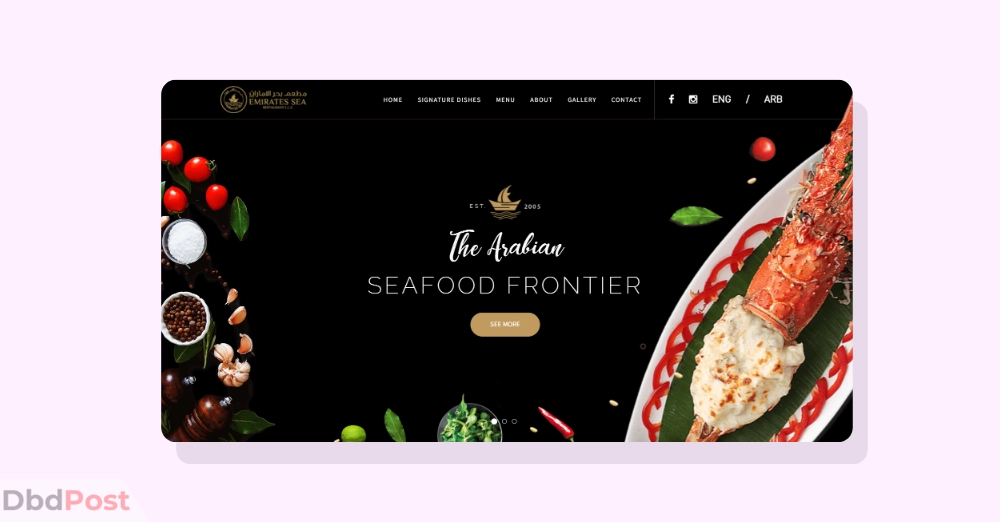 Established in 2005, Emirates Sea has six restaurants across the major Emirates. The restaurant is planning to expand its presence in GCC countries.
With a team of over 500 staff, they offer a diverse menu that includes seafood, Indian, Arabic, and Persian cuisine. Emirates Sea's signature dishes include oriental seafood soup, dynamite prawns, and seafood salad.
With the freshest seafood and ingredients, Emirates Sea restaurant is perfect for a fish feast.
3.

Malabar Thattukada Ajman: Affordable Thattukada restaurant in Ajman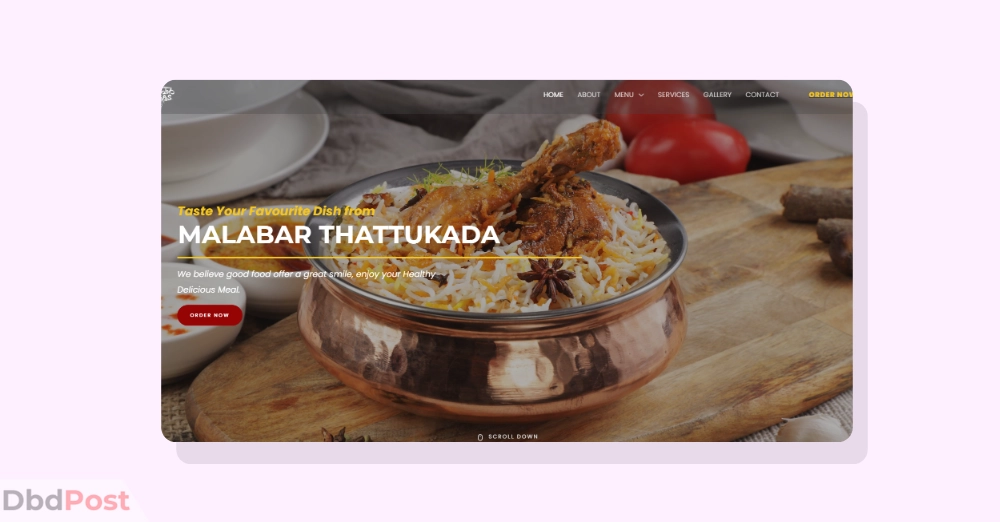 | | |
| --- | --- |
| Location | Lucky Roundabout, Ajman Industrial 2, Ajman |
| Hours | 7:00 AM – 1:00 AM (Sunday to Thursday) and 7:00 AM – 1:30 AM (Friday – Saturday) |
| Contact | +97167410064 |
| Specialty | Thattukada menu |
| Price | 50 AED for two people |
| Map | Get direction |
| Website | Malabar Thattukada Ajman |
Malabar Thattukada Ajman is a fine dine-in style Malbar restaurant in the Emirate. The restaurant was established in 2015 and opened its Ajman branch in 2017.
Their signature dishes include Fish mango curry, chicken fry, and Mulla panthal. In addition to its regular menu, Malabar offers a special Thattukada Menu. You can choose from Thattukada breakfast, lunch, and dinner options.
With its menu and ambiance, the restaurant is dedicated to providing an authentic Malabar dining experience.
4.

Panoor Restaurant Ajman: Family friendly restaurant in Ajman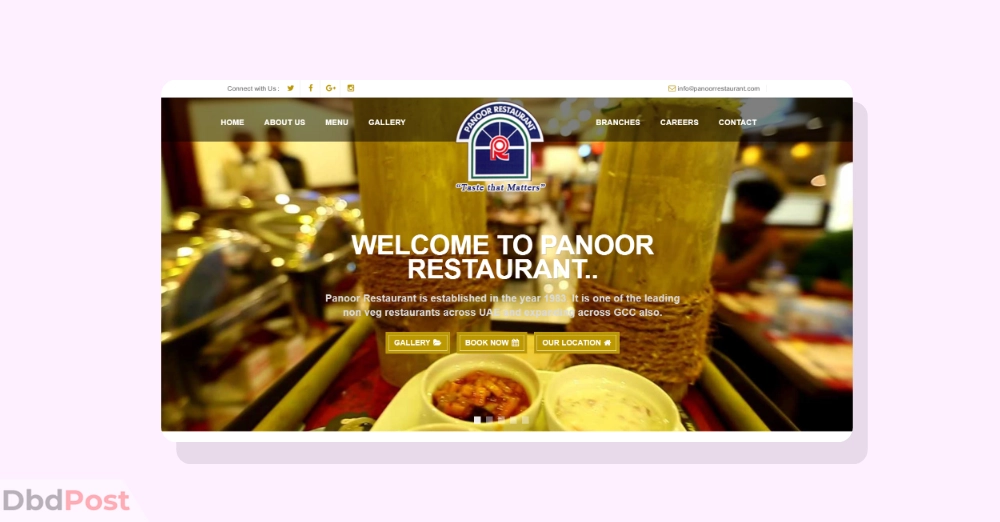 | | |
| --- | --- |
| Location | Amr Ibn El Aas Street, Sanayya, Lucky Roundabout, 43 Amr Ibn El Aas St, Ajman |
| Hours | 6:00 AM – 1:00 AM daily |
| Contact | +97167433655 |
| Specialty | Nonveg all-day menu |
| Price | 100 AED for two people |
| Map | Get direction |
| Website | Panoor Restaurant |
Established in 1983, Panoor is a popular restaurant chain with seven branches across UAE.
The restaurant offers a whole-day lunch, dinner, and breakfast in Ajman. Also, their spacious and art interiors provide a welcoming ambiance for diners.
Apart from dining in, Panoor also offers party order and delivery options for customers. With options like lamb, chicken, and tandoor dishes, they'll surely meet your cravings.
5.

The View Restaurant: Ajman beach restaurants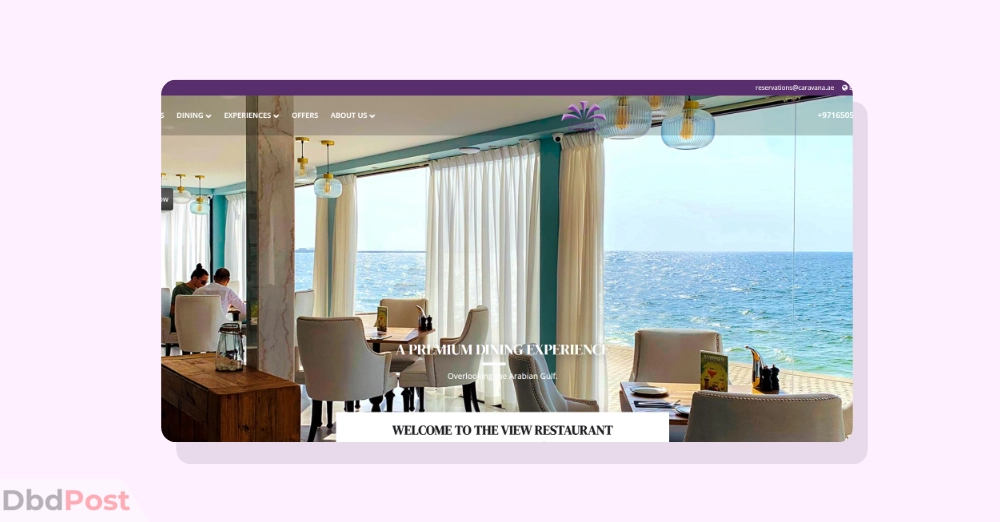 The View is located at the beautiful Carvana beach resort in Ajman.
You can enjoy delicious food while taking in the stunning views from a private cabana. It's the perfect place to relax and unwind while enjoying your favorite international dishes.
The View specializes in international cuisines like Canadian pasta and pizza from a traditional pizza oven.
Apart from dining, you can also book the beach resort for weddings, events, and corporate meetings. The restaurant is family-friendly and prohibits smoking on the premises.
6.

Danial Restaurant Ajman: Buffet restaurant in Ajman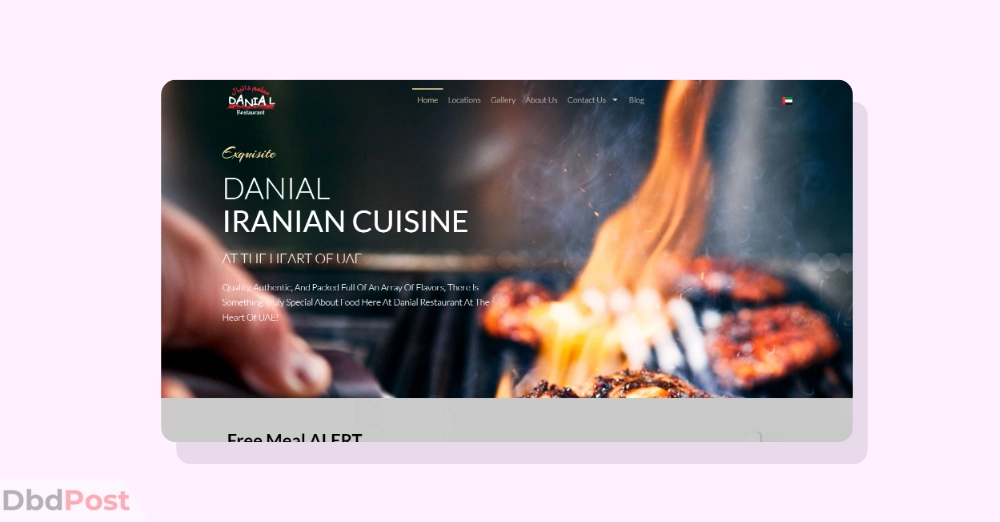 | | |
| --- | --- |
| Location | Ramada beach hotel, Ground Floor, Black Square, Sheikh Khalifa Bin Zayed St, Ajman |
| Hours | 12:00 AM – 12:00 PM, 12:30 PM – 12:00 AM daily |
| Contact | +97167472121 |
| Specialty | Family buffet |
| Price | 100 AED for two people |
| Map | Get direction |
| Website | Danial Restaurant Ajman |
Danial Restaurant has been serving Iranian buffet in Ajman and UAE since 1999.
Discover a variety of dishes at the buffet located in Mazaya center, Crystal Plaza, and Black Square. Popular favorites of the restaurant include Fattoush, Gormeh, and Shirazi.
Not only can you win a free family buffet meal each week, but Danial also offers event catering across Ajman.
Also, for those who want to enjoy food in the comfort of their house, it is available online via Careem, Zomato, and Talabat.
7.

The Grove Restaurant: Ajman restaurant with a fantastic view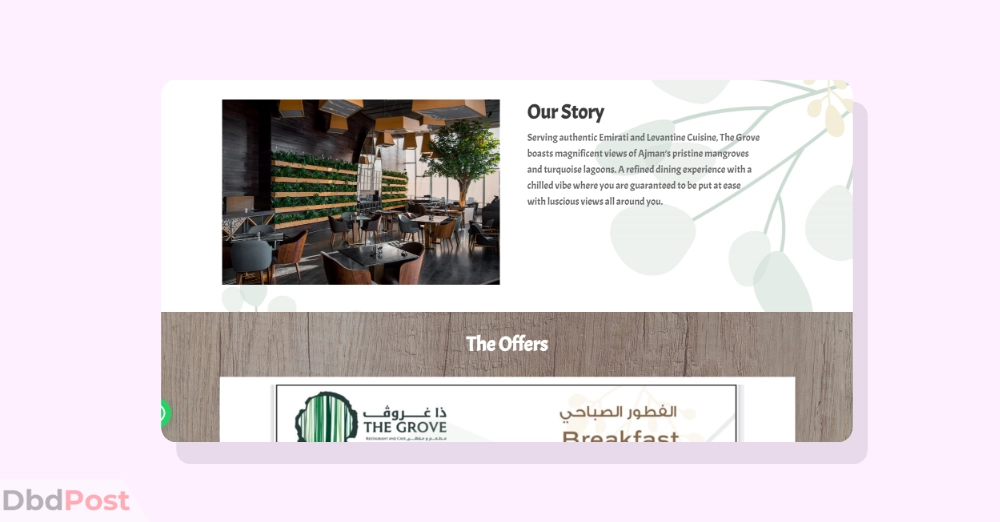 The Grove is a popular Ajman hotel that offers authentic Emirati and Levantine cuisine.
With stunning views of Ajman's mangroves and turquoise lagoons, it's the perfect place to enjoy a meal.
The restaurant's most popular items include a mixed grill, hummus, and chicken tandoori. You can even flamingos dancing while enjoying your meal.
So, experience the delicious at The Grove with breathtaking views and entertainment.
8.

Charsi Restaurant: Pakistani grill restaurant in Ajman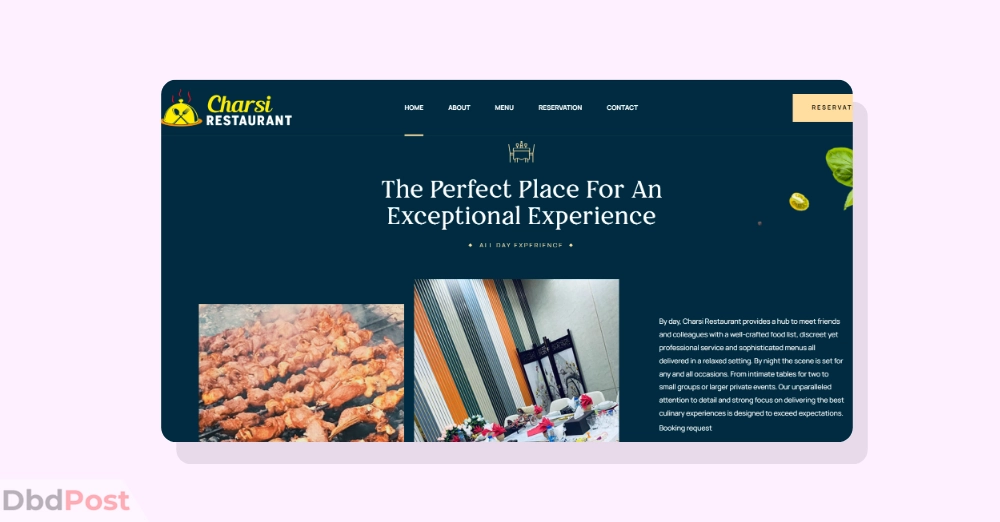 Charsi is an excellent Pakistani restaurant that offers authentic dishes in Ajman.
With ample space for private events and large groups, it's the perfect place to host gatherings. Their must-try dishes include Charsi Mutton Karahi, Kabab, and Pulao. The restaurant's friendly staff will ensure an enjoyable dining experience.
So come and indulge in the delicious Pakistani cuisine at Charsi with warm hospitality.
Whether it is a small family dinner or a big celebration, they have the perfect space to accommodate your needs.
9.

Gazebo Restaurant: Royal kitchen in Ajman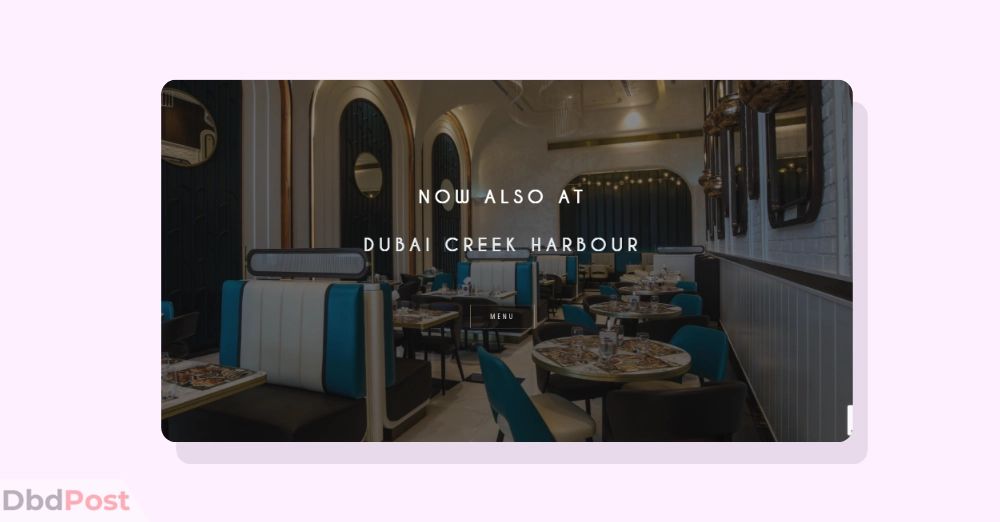 Gazebo has been following 200-year-old heritage recipes. Their chefs are descendants of the Mughal royal kitchen "Bawarchis."
They specialize in Dum Pukht cooking style, where food is cooked on low flame to preserve its flavors. Signature dishes such as biryani, kebab, and rabdi are a must-try at the restaurant.
Gazebo has several accolades, including the 2021 and 2020 Travellers' Choice Award by TripAdvisor and User's Choice Awards by Zomato.
Also, they are ISO 9001 and Halal certified, making them a preferred choice for Muslim diners.
10.

Karachi Palace Restaurant: Contemporary restaurant in Ajman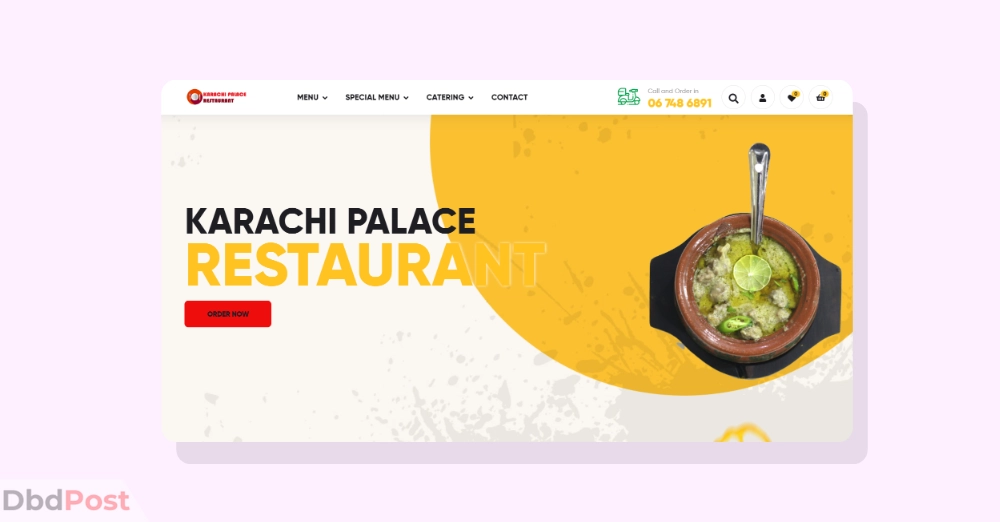 Karachi Palace is a popular and authentic palace hotel in Ajman. They are popular for their signature items, Karahi and BBQ items.
The other popular items on Karachi's menu include kababs, boti, naan, and grill platters. Besides regular dining, they offer event, party, and corporate catering services of up to 100.
Customers can enjoy running offers and discounts on the menu items. Moreover, during Ramadan, they offer a special menu to enjoy traditional and festive dishes.
11.

Bab AlHara Restaurant: Authentic Middle Eastern food in Ajman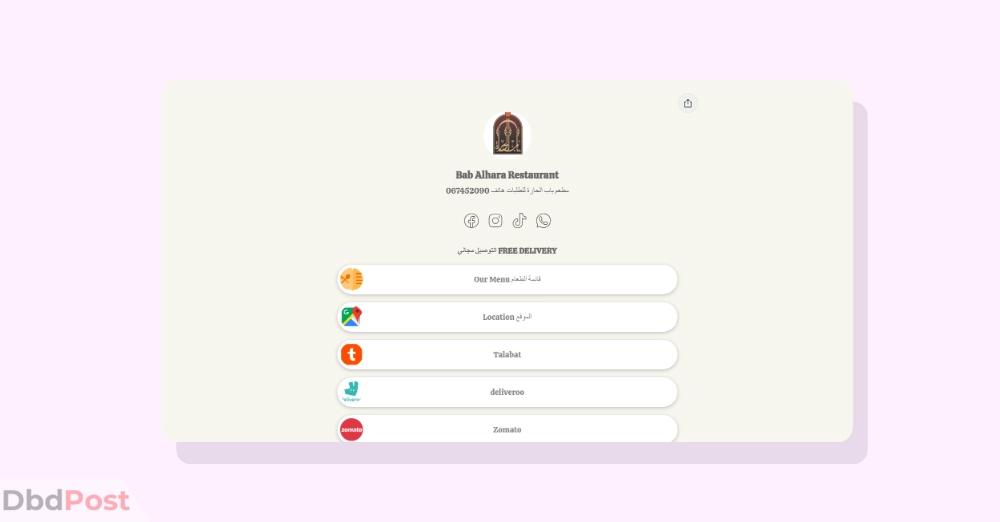 Bab AlHara is a popular Arabic restaurant in Ajman with indoor and outdoor seating. The restaurant serves a delicious array of hot and cold food.
Popular items on Bab AlHara's menu are Baba Ghanoush, Chicken Shawarma Hummus, and Fatoush salad. In addition to their appetizing starters and salads, they also serve signature grilled chicken and lamb meat.
So why not come and enjoy the taste of authentic Arabic cuisine at Bab AlHara.
How much does a meal cost in Ajman restaurants?
You can find a wide range of good food in the best restaurants in Ajman. Popular dishes in the area are Pakistani, Indian, and other international cuisines.
The average cost of restaurants in the Emirate is 150 to 200 Dhs for two people. However, the premium meals can cost around 500 AED.
The restaurants in this list follow the UAE government's health and safety regulations. Also, the government can impose a fine of up to 100,000 AED for misleading customers. [1]UAE government, "Fines, … Continue reading
Popular food items in the Emirates are:
Pakistani Karahi
Naan
Biryani
Hummus
Classic Italian cuisine
Grilled meats
Kababs
Other notable restaurants in the Emirates are Café Naseem, Themar Al Bahar, Bahi Ajman palace hotel, and more. Some of these Ajman hotel restaurants also offer accommodations.
Related Stories
---
FAQs
What are the most expensive restaurants in Ajman?
One of the most expensive restaurants in Ajman is The Grove restaurant. This beachfront eatery charges 300 AED per head on average.
How do I find the best restaurants in Ajman?
The best way to find the best restaurants in Ajman is by asking locals or checking online reviews. You can also refer to reputed blogs like our Dbdpost to make an informed decision. 
What are some of the best family-friendly restaurants in Ajman?
Panoor and Bab AlHara are some of the best family friendly restaurants in Ajman. You can find them in several locations across the United Arab Emirates.
Final thoughts
In conclusion, Ajman offers a wealth of culinary experiences with a diverse range. From traditional to international favorites, there's something for everyone to enjoy.
Our comprehensive Dbd guide to the best restaurants in Ajman provides a curated selection of popular and highly-rated eateries.
With our guide, you can explore the vibrant food scene in the best Ajman restaurants.