Sharjah is home to some of the best restaurants in the UAE. From traditional Arabian fare to modern European cuisine, restaurants in Sharjah have something for everyone.
Sharjah offers an array of international and local cuisine. Some of the top food places in Sharjah are Arabian Tea House, Black Salt, Momo House, and more.
Our team conducted thorough research to prepare this guide to the best Sharjah restaurants. We visited the restaurants and tried different types of food to determine the quality.
We evaluated each restaurant on the quality of food, ambiance, cost, customer service, and location. We also considered customer feedback and opinions from residents and travelers.
The result is our Dbd guide to top food places in Sharjah.
11 best restaurants in Sharjah
Sharjah has a thriving food scene that is sure to satisfy every palate. Whether you are looking for a traditional bite or bars in Sharjah, the city has something for you.
1.

Arabian Tea House Restaurant & Cafe – Traditional Arabic Food in Sharjah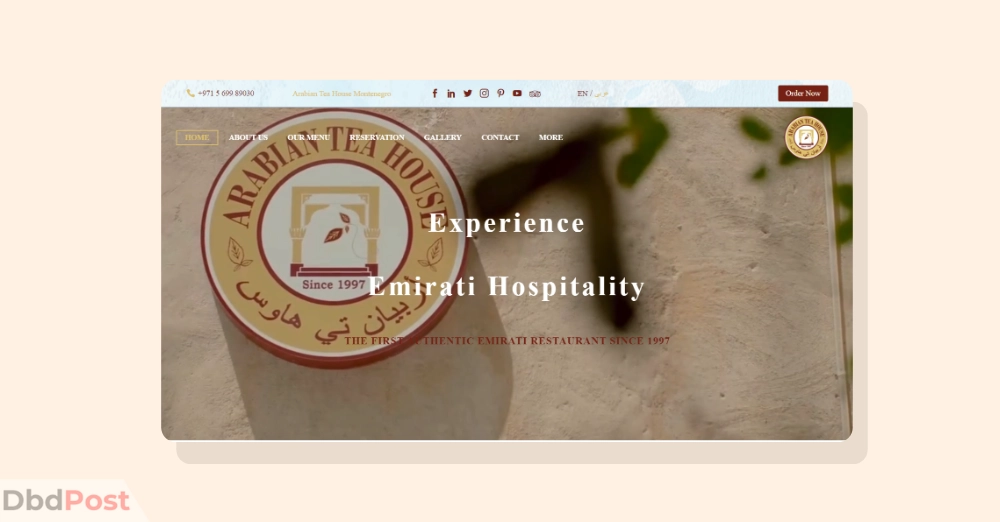 Arabian Tea House Restaurant & Cafe has operated in UAE and has served traditional Arab cuisine for two decades. They have six branches opened, including one in Sharjah.
We recommend you try their traditional Arabic coffee Gahwa and Saloona deyay. You can choose Biryani Deyay/Laham for an Emirati main course. Moreover, vegetarians will be pleased to discover that Arbain Tea house serves authentic vegetarian recipes.
Furthermore, the restaurant provides traditional halal food to the guests.
2.

Black Salt Restaurant – A Modern Innovative restaurant
Black Salt Restaurant perfectly blends style, art, and technology.
Their striking interiors complement their Molecular Gastronomy cooking technique. Moreover, their kitchen has state-of-the-art technology to create some of the most innovative dishes.
Start your meal with Vegetable Fritters and Loaded Potato. Then enjoy main courses like Pink Salmon Pasta, Adana Kebab, and Butter Chicken Chow.
They also have different steak options for meat lovers' palates. Finally, sweeten your experience with Rose Falooda and Kunafa Cheesecake as dessert.
Furthermore, all dishes are created by accomplished chefs in their kitchen and served with friendly customer service.
3.

Momo House – Traditional Nepalese Cuisine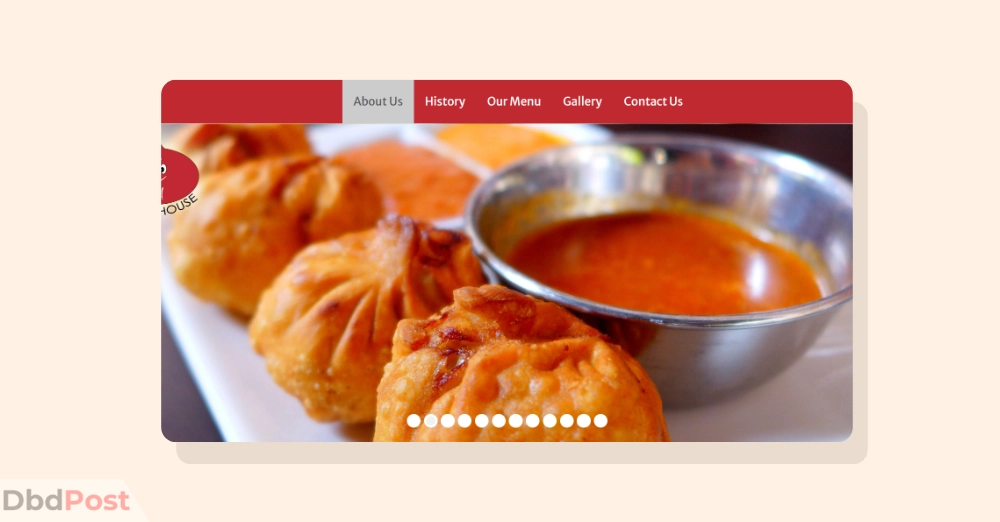 Momo House is a popular place to visit if you crave traditional Nepali dumplings. They specialize in delicious snacks called Momo, common in parts of Nepal, Tibet, and India.
At Momo House, they take pride in preparing each dish according to ancient traditions. They only have the freshest ingredients and authentic recipes.
Not just limited to momos, they also offer different noodles and rice dishes. To complement your meal, you can also choose from water, soda, coffee, or tea.
4.

Yasmina Restaurant – Buffet in Sharjah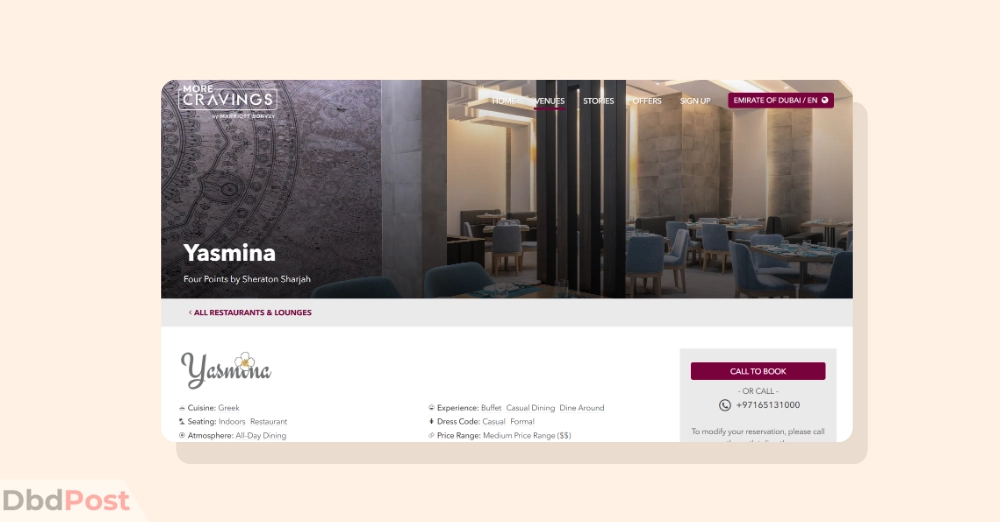 Yasmina Restaurant is your one-stop shop for a full dining experience.
It offers Mediterranean classics and an international breakfast, lunch, and dinner buffet. Alongside this, colored ornaments and mosaics decorate walls for added atmosphere.
But that's not all, every Friday and Saturday is night seafood night. You can try various seafood cuisine during these days.
We recommend you try their Chili Cheese Nachos, Triple Decker Club, and Angus Beef Burger.
5.

Bangkok Town Restaurant – Best Thai Restaurant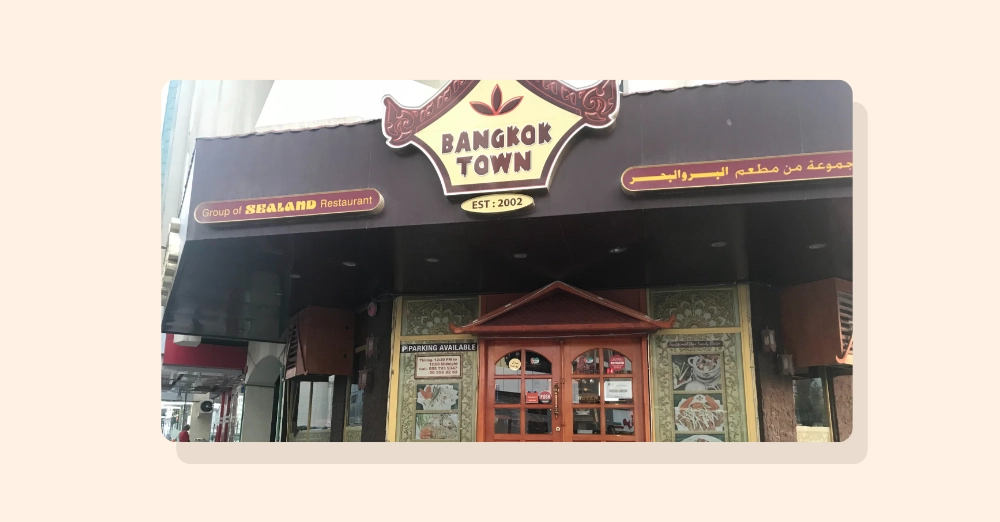 | | |
| --- | --- |
| Location | Qasba Street, Buheira Corniche Road, Sharjah |
| Hours | Everyday (12:30 PM – 12:00 AM) |
| Contact | +97165568282 |
| Specialty | Tom Yum, Sticky Rice with Mango |
| Price | 160 AED for two people |
| Map | Get direction |
Bangkok Town offers some of the Thai cuisine's most unique and delicious flavors.
From tom yum and papaya salads to mango dessert and sticky mango rice, there is something for everyone.
Moreover, their menu also boasts a variety of seafood options. Not only that, but you can also order drinks like fresh juices, coffee, or Thai iced tea. You don't have to worry about breaking the bank because their prices are reasonable.
Friendly staff, cozy ambiance, and great food make Bangkok Town one of the best Thai restaurants.
6.

Shababeek Restaurant – Lebanese cuisine in Sharjah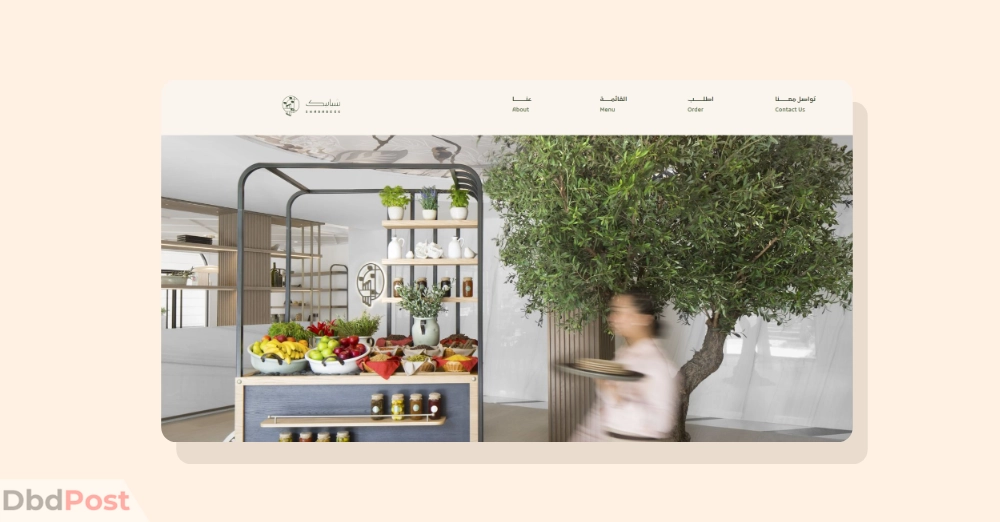 Shababeek is set in a Middle Eastern atmosphere where guests can enjoy Lebanese cuisine's classic and modern flavors.
Sample dishes like kabab chicken, kabab halabi, and grilled halloumi skewer. For desserts, try their chocolate and date cake and ice cream.
All in all, Shababeek Restaurant allows you to indulge in delicious middle eastern fare.
7.

Paper Fig Restaurant & Dessert Shop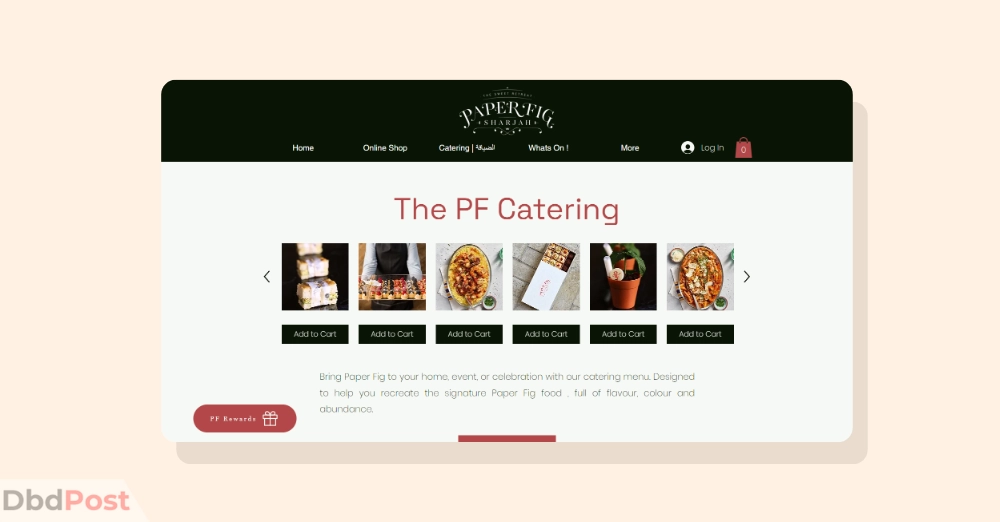 Paper Fig is a warm space where guests can enjoy a wide range of quality cuisine.
They serve breakfast, lunch, and dinner, as well as specialty coffee, afternoon tea, and handmade desserts.
Moreover, their menu offers over 40 dishes, each expertly crafted by talented chefs. We recommend you try their Emirati Hot Chocolate and Beetroot Hummus Toast.
Besides, the restaurant uses locally sourced produce wherever possible. This is part of Paper Fig's commitment to supporting local farmers and businesses.
8.

Shakespeare and Co.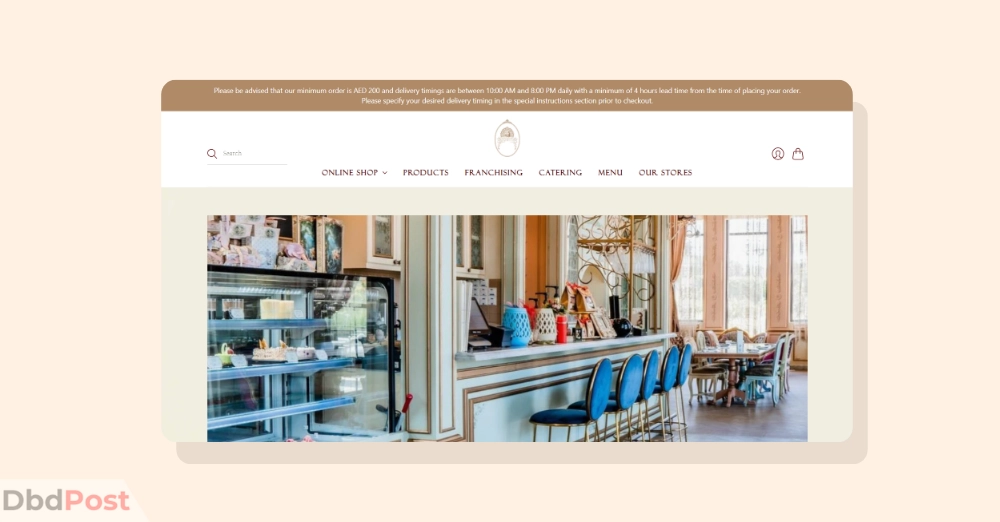 Shakespeare and Co. have been the pre-eminent fast-casual restaurant experience in UAE. Founded in 2001, they have been setting trends and influencing the F&B space ever since.
Try their delicious signature items, such as Nutella Pizza and Hummus Trio. For vegans, they also offer unique items such as an Acai Bowl or Vegan Kibbeh.
Moreover, All dishes are prepared with the utmost care for quality and flavor. Visit this vibrant and lively café for an unforgettable experience.
9.

Kamat- Best Veg Restaurants in Sharjah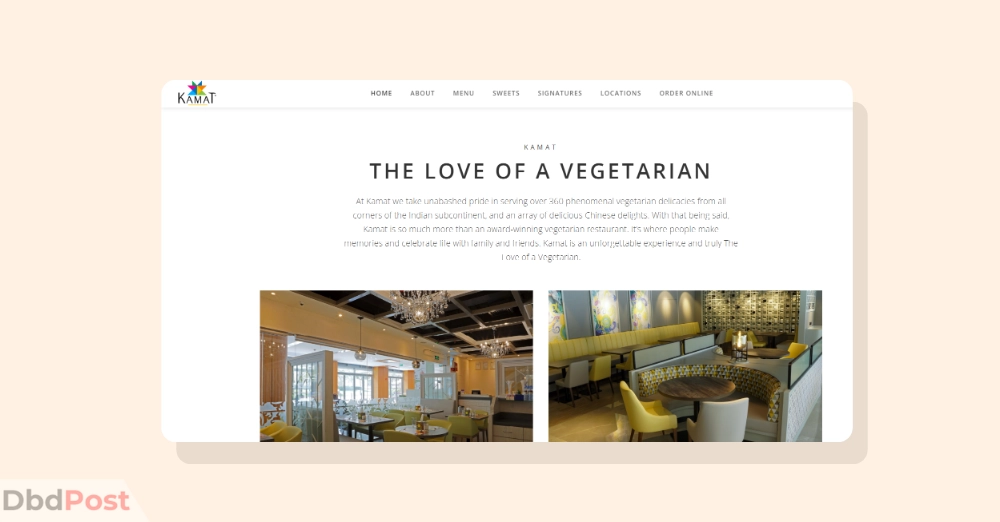 | | |
| --- | --- |
| Location | Near E Max, King Faisal Street, Abu Shagara, Sharjah |
| Hours | Everyday (10:30 AM – 12:00 AM) |
| Contact | +97165599044 |
| Specialty | Indian Vegetarian Thali |
| Price | 95 AED for two people |
| Map | Get direction |
| Website | Kamat |
Established in 1992, Kamat is a prominent vegetarian restaurant chain in the UAE. It has gained immense popularity for its delicious and wholesome menu.
Kamat's menu boasts delicious North Indian cuisine. Paneer Tikka and Aloo Chatpate are the popular mouthwatering North Indian food. From the Thali option, North and South Indian favorites, to Chinese delights, they provide various delicious food.
Moreover, patrons can also indulge in their delectable desserts like Rasmalai or Matka Firni.
With seven branches around Dubai, Sharjah, and Abu Dhabi, Kamat is one of the best Indian vegetarian restaurants.
10.

Spice Grill Seafood Restaurant – Best Seafood and Grill restaurants in Sharjah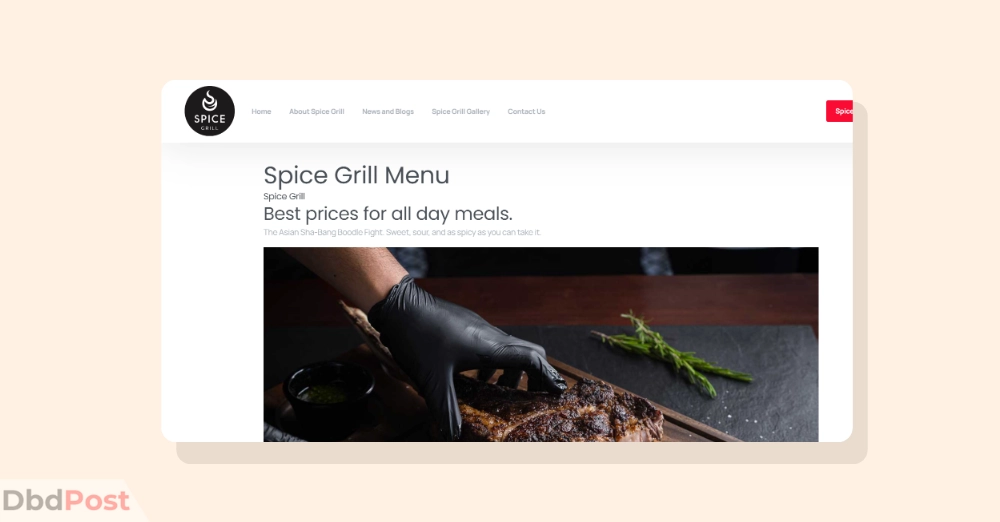 Spice Grill is an exciting restaurant by the extraordinary Chef Cristine Caringal Melad.
It offers a selection of local and international cuisines that will satisfy everyone. Along with great flavors, guests can also experience an incredible atmosphere and views of the Al Majaz Waterfront.
We recommend you try Spice Grill's amazing Seafood X Meat consisting of Grilled Shrimp, lobster, and Lamb Chops.
Whether you're in the mood for seafood or juicy meats, the restaurant is one of the classiest seafood restaurants.
11.

Crisol Restaurant and Lounge
Crisol is a fusion restaurant that offers a unique dining experience. It brings together various flavors from different cultural cuisines and combines them.
Moreover, the atmosphere of the restaurant is casual and customer-focused. Crisol provides a comfortable environment for diners to enjoy their meal.
Furthermore, the menu includes tasty food such as BBQ Box, Signature French Toast, Texas Fried Chicken, and others.
Overall, Crisol provides a memorable dining experience that is a feast for both the eyes and taste buds.
Cost of fine dining in Sharjah
Fine dining in Sharjah offers an array of high-end dining options for those seeking a luxurious culinary experience.
On average, a meal for two people at a fine dining restaurant in Sharjah costs around 300 – 500 Dirhams.
This includes a multi-course meal with premium ingredients, exceptional service, and a high-end ambiance. These restaurants are perfect for special occasions such as birthdays, anniversaries, or business dinners.
For those looking for more affordable dining options, many cafes and casual dining restaurants offer a range of cuisines. These restaurants typically have a more relaxed atmosphere and offer dishes at a lower cost.
A meal for two people at these restaurants can cost around 100 AED to 300 AED. These restaurants are a great option for everyday meals and family outings.
In conclusion, the cost of dining in Sharjah varies greatly depending on the type of restaurant. From fine dining to casual dining, there is a restaurant for every budget and taste.
Related Stories
---
FAQs
What are the most popular restaurants in Sharjah?
Crisol, Black Salt, and Yasmina restaurant are some of the most popular restaurants in Sharjah. The Emirate hosts various top restaurants that provide excellent food to the residents.
What are the best Emirati restaurants in Sharjah?
Arabian Tea House, Shababeek, and Paper Fig offer some of the best Emirati foods in Sharjah. They also offer other Arabic foods for diners in their eateries.
What are the best Indian restaurants in Sharjah?
Kamat and Black Salt offer some of the best Indian foods in Sharjah. They have options such as Butter Chicken, Thali, and other Indian delights.
What are the best things to eat in Sharjah?
Hummus, Steak, Kebab, and Grilled Shrimp are some of the best things to eat in Sharjah. Besides these foods, the restaurants in Sharjah offer plenty of other International and local cuisines.
How safe are restaurants in Sharjah?
The UAE places significant importance on ensuring food safety in its restaurants. The government has taken steps to maintain food quality through various measures.
Laws have been put in place to guarantee food safety. The National Food Accreditation and Registration System and National Rapid Alert System for Food are in place to ensure standards are upheld.
Restaurants that do not follow these standards are subject to fines. [1]UAE Government, "Law on food safety, https://u.ae/en/information-and-services/health-and-fitness/food-safety-and-health-tips"
Final thoughts
In conclusion, the best Sharjah restaurants provide a culinary experience of different local and international cuisine. Whether you are looking for an upscale experience or casual food, restaurants in Sharjah offer something for everyone.
We hope our Dbd guide provided you with information about good restaurants in Sharjah. Make sure you have an amazing time dining in the Emirate.