Sample some of the most authentic Turkish food in the best Turkish restaurant in Dubai, with each restaurant offering a unique dining experience. With its rich flavors and growing admiration, Ottoman cuisine has quickly become a favorite.
Dubai is known for its diverse culinary scene, and Turkish food is vital to the city's culinary landscape. From hearty kebabs and delicious pide to sweet pastries and aromatic coffee, Turkish cuisine has something to offer everyone. Some of the best Turc restaurants in Dubai are Bosporus Turkish Cuisine, Kapadokya Turkish Kitchen, MADO Restaurant, Turkish Village, and more.
Our team conducted thorough research to determine the best Turkish restaurants in Dubai, including reading reviews and visiting the restaurants to evaluate the food, atmosphere, pricing, service, and location. We compiled this list based on these factors to provide a guide to great dining experiences in the city.
11 best Turkish restaurants in Dubai
Dubai has a diverse range of top Turkish Kitchen restaurants, each offering its unique cuisine. From classic dishes like kebabs and dolma to innovative fusion meals, Turkish food is popular with people of all ages in Dubai.
1.

Bosporus Turkish Cuisine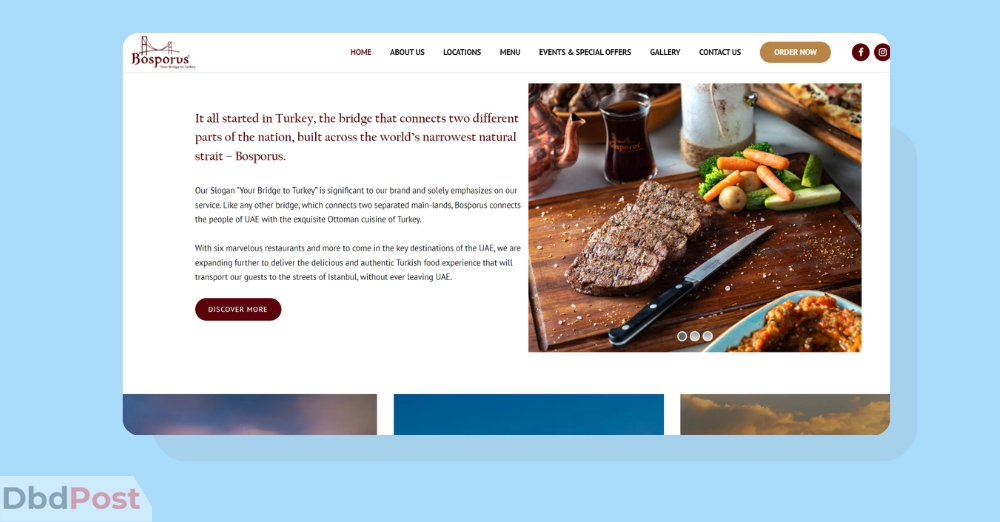 Our team recently had the pleasure of dining at Bosporus Turkish Cuisine, and we were blown away by the delicious Ottoman cuisine on offer. Famous dishes like Et Sote, Manti, Kuzu Incik, and Testi Kebab drew us in, and we were not disappointed.
If you're in the mood for something different but still want to enjoy the flavors of Turkey, we highly recommend trying Turkish Cuisine.
But Bosporus has much more to offer than just traditional meals.
They also have the best Turkish breakfast in Dubai, a range of seafood options, and various beverage choices.
2.

HuqqA Dubai Mall Turkish Restaurant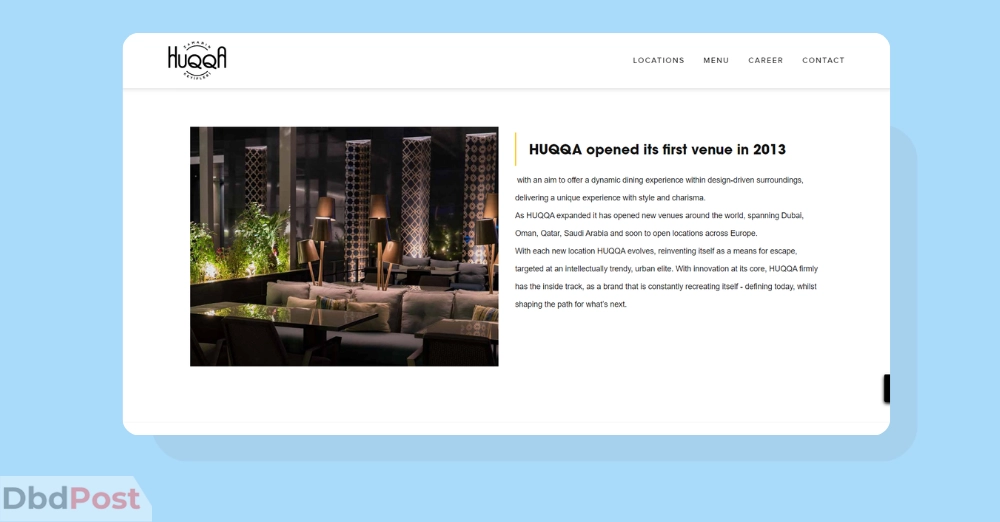 Huqqa is a fine dining restaurant with stunning views of a beautiful fountain.
Upon entering the restaurant, you can enjoy a Turkish brunch with a view while being served by the fully equipped and friendly staff. In addition to delicious kebabs like the Wagyu Urfa Kebab and Beef Shish Kebab, Huqqa also allows you to customize your breakfast.
For main courses, the Doner Burger and Wagyu Gourmet Burger are must-tries, and for dessert, the Chocolate Tiramisu and Cheesecake are perfect for those with sweet cravings.
Likewise, Huqqa also offers an alcohol and shisha menu for those who prefer to drink with their meal.
3.

CZN Burak Dubai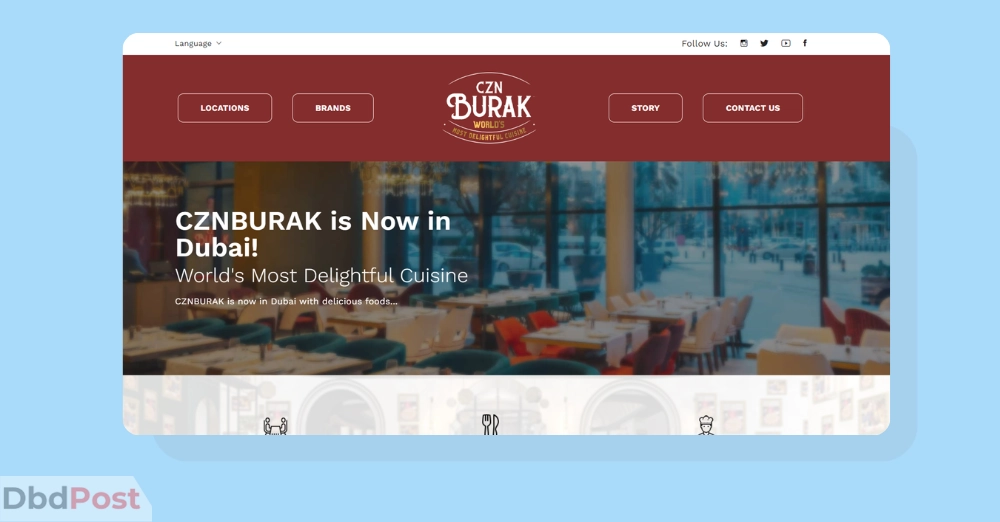 | | |
| --- | --- |
| Location | Boulevard Point, Sheikh Mohammed bin Rashid Blvd, Downtown Dubai, Dubai |
| Hours | 12:00 PM – 3:00 AM |
| Contact | +97180029628725 |
| Average cost | AED 400 |
| Map | Get Direction |
| Website | CZN Burak Dubai |
CZN Burak Dubai is a restaurant chain owned by the famous Turkish Chef CZN Burak, with six branches worldwide, including one in Dubai.
This restaurant offers over 212 dishes, ensuring something for everyone.
Some of the most popular dishes at CZN Burak Dubai include Beef Shish, Mixed Grill, Hummus with Meat, and a range of eggplant-based meals like Moutabbal.
Don't forget to try their premium shisha as well.
The combination of excellent food and prompt service makes CZN Burak Dubai a perfect place to satisfy your appetite.
4.

HuQQabaz Jumeirah Turkish Restaurant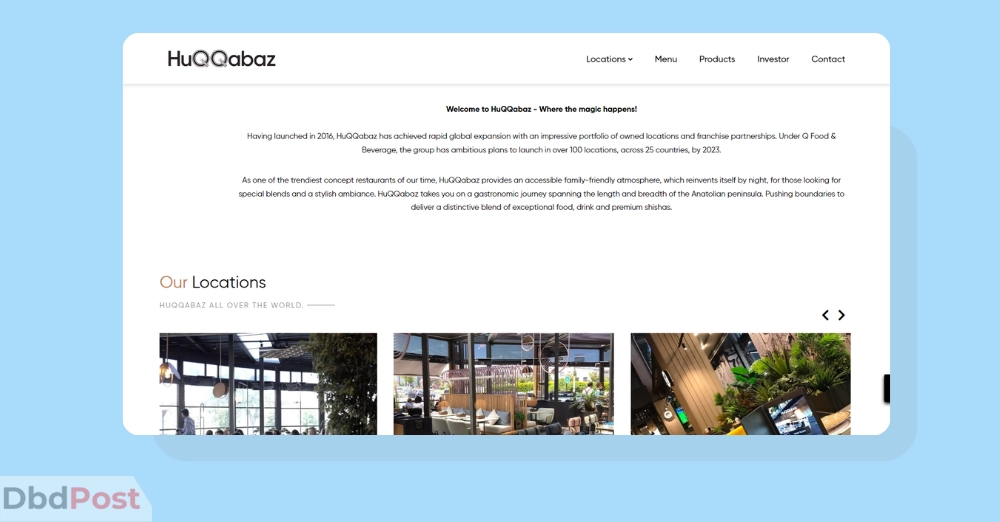 HuQQabaz opened its doors in 2016, with locations in several countries worldwide, including Dubai.
This family-friendly restaurant offers a range of special dishes like Sea Food Risotto, Trabzon Toast, Tiki Taka, Lamb Shish, and Chicken Shish Wrap at reasonable prices.
Don't forget to try delicious desserts like the Saffron Cake or Nutella Bomb, and be sure to try the flavorful Falafel as well.
HuQQabaz is a must-visit for anyone who enjoys exceptional food, drink, and premium shishas.
5.

ZouZou Turkish & Lebanese Restaurant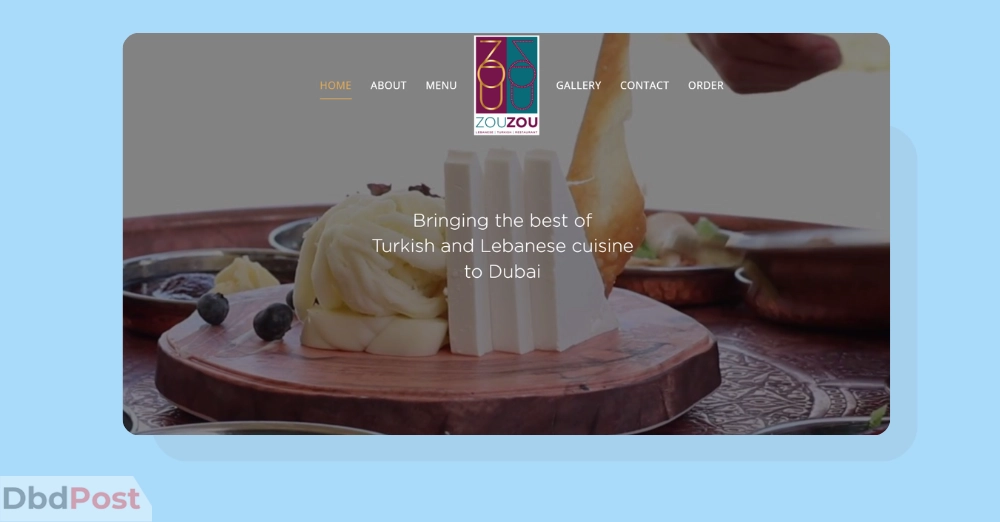 Zou Zou Restaurant was created locally in the UAE, inspired by the area's historical and natural beauty.
From birthdays to casual dinners, this middle eastern fusion restaurant offers amazing Turkish and Lebanese dishes that experienced chefs carefully crafted.
The steak chef puts on a show for customers, turning any steak dinner into an unforgettable experience. Try their Arabic breakfast, Hummus, and other specialties if you visit them. Moreover, remember to try Kebab from their Turkish menu.
Similarly, they also have vegetarian options available as well as unique mocktails. All in all, Zou Zou Restaurant is worth trying.
6.

MADO Restaurant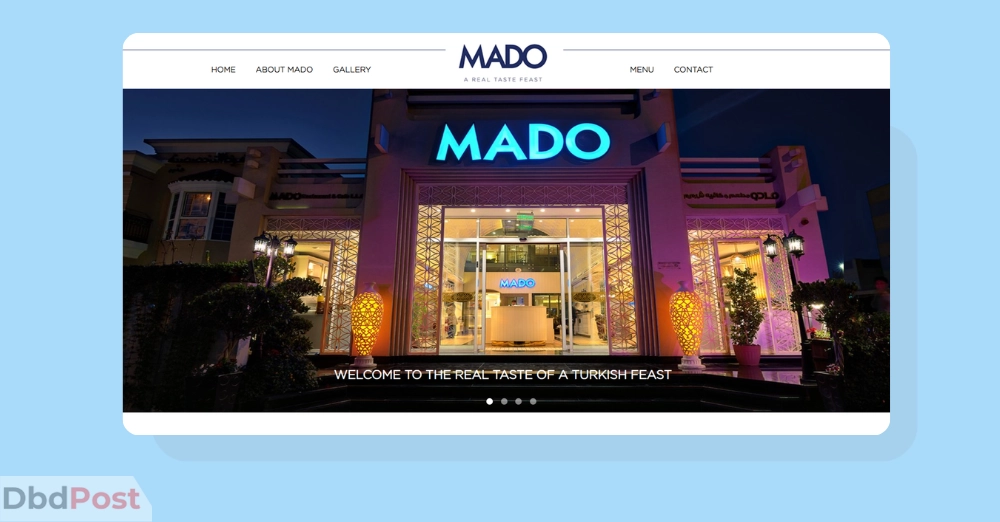 | | |
| --- | --- |
| Location | Unit GS – 039, Unit GS – 039 – 1, Unit GS – 039 – 2, Financial Center Rd, Downtown Dubai, Dubai |
| Hours | 9:00 AM – 12:00 AM (Sunday to Thursday) 9:00 AM – 1:00 AM (Friday to Saturday) |
| Contact | +97143882588 |
| Average cost | 260 AED |
| Map | Get Direction |
| Website | MADO Restaurant |
Mado restaurant stands out in the culinary world and is the result of four generations of traditional family ice cream making. With a history spanning over three centuries, Mado has become a well-known name due to its unique flavors.
From their impressive range of desserts like the Mado Platter, Semolina Halwa, and Almond and Honey to their savory dishes like the Butcher's Grilled Kofta, Lamb Chop, and Chicken Papyon, Mado restaurant has something for everyone.
Moreover, the dedication to perfecting exquisite flavors passed down through four generations is evident in every dish at Mado.
7.

Kapadokya Turkish Kitchen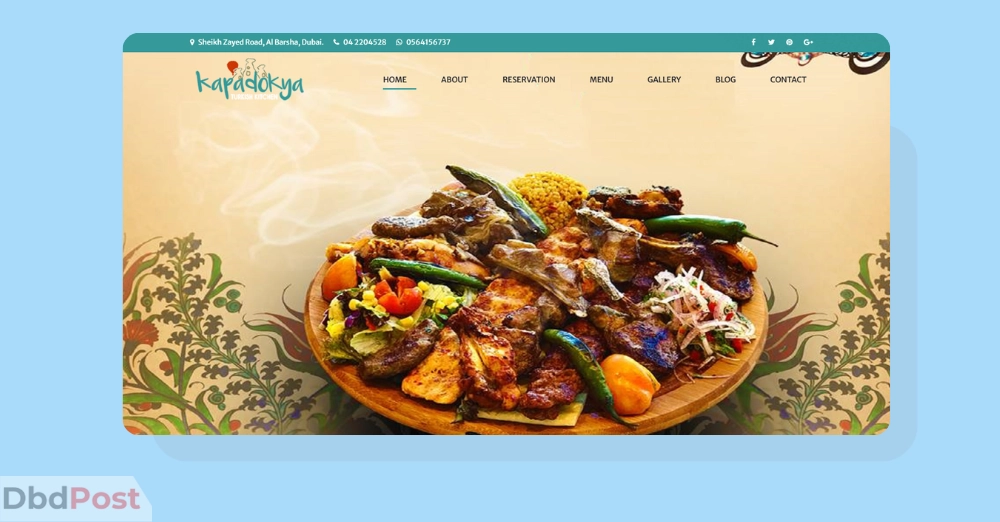 We also had the opportunity to dine at Kapadokya Turkish Kitchen, named after a historical region in Central Anatolia. This restaurant offers a range of delicious Turkish cuisines, including salads, grills, kebabs, pastries, and desserts.
The particular traditional Turkish meal, Dolma Manti, was a standout, and other popular options included Tavuk Kebab, Adana Kebab, Pide, Doner Durum, and Turkish coffee.
The customer service at Kapadokya Turkish Kitchen was outstanding, with indoor and outdoor seating options available.
They also offer a delivery service so that you can enjoy their delicious food from the comfort of your home.
Overall, our team had an excellent dining experience at both Bosporus Turkish Cuisine and Kapadokya Turkish Kitchen, and we would highly recommend them to anyone looking for authentic Turkish cuisine.
8.

Kaftan Turkish Cuisine & Fine Art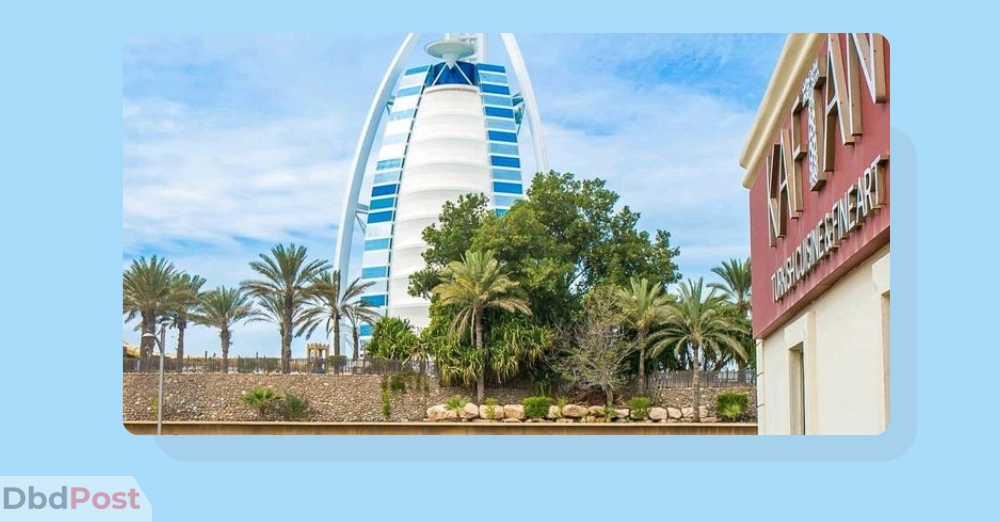 Kaftan Turkish Cuisine and Fine Art bring Ottoman Cuisine to a special location in Dubai with a beautiful view of the Burj Al Arab. Here, chefs and team members offer many dishes inspired by Turkish cooking while also adapting to the modern tastes of Dubai clients.
Stop by Kaftan Turkish Cuisine and Fine Art to enjoy a unique dining experience in Dubai. Their special food includes Turk Kahvalti Tabagi, Adnan Kebab, and Citir Pastirma.
Likewise, the atmosphere is enhanced by KAFTAN art pieces and a minimalist, spacious interior design with soft lighting creating an inviting ambiance.
9.

Turkish Village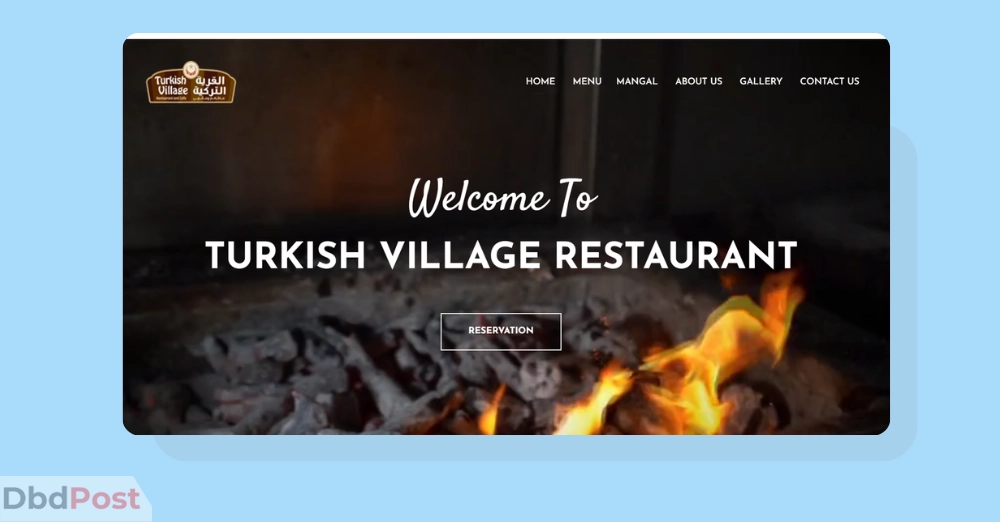 If you're looking for an authentic Turkish culinary experience in Dubai, Turkish Village Restaurant is the place to go. Led by Master Chef Mustafa Demirhan, this restaurant serves traditional Turkish dishes with a dedication to the roots of Turkish cuisine.
Some must-try dishes include the Kunafa, lamb tandoor, and lamb ribs. For those looking for something extra special, there are options like the Adana Meter Kabab, Doner Meat, and specialized kunafa.
So visit this restaurant soon and let Chef Mustafa take your taste buds on a magical tour of Turkey at Turkish Village Restaurant.
10.

Grand Bazaar Turkish Restaurant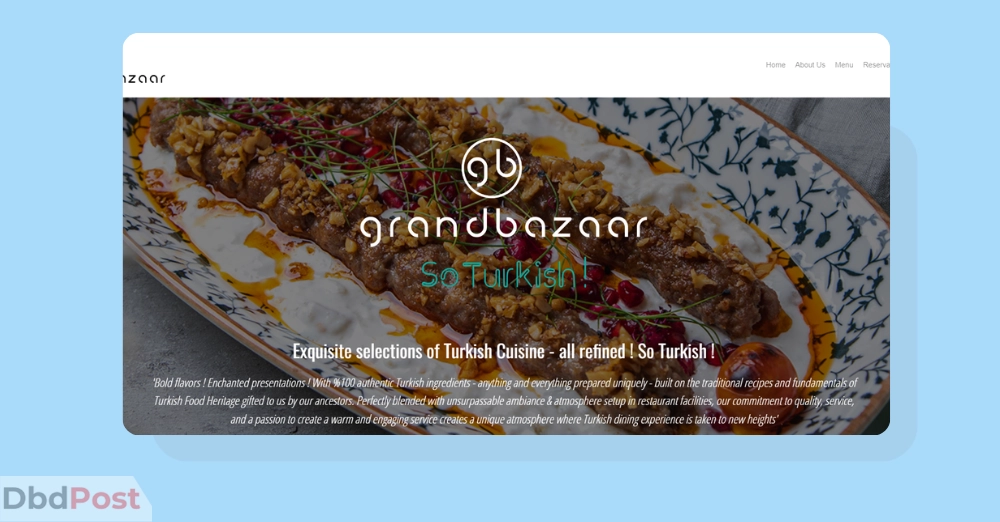 The Grand Bazaar is an amazing dining experience that combines the best of Turkish and Neapolitan pizzeria flavors. It is full of contemporary Turkish modern design and atmosphere, and every dish is made with 100% Turkish ingredients for an authentic taste.
Their menu features delicious foods like Aci Ezme, Fistikli Patlican Yogurtlama, Kusbasili Kasarli, Ali Nazik, Sarma Beyti Kebab, and Sac Kavurma – all signature dishes that you can't miss.
Moreover, the great thing is even if you're vegan, there are plenty of vegan options at Grand Bazaar Turkish Restaurant.
11.

Günaydin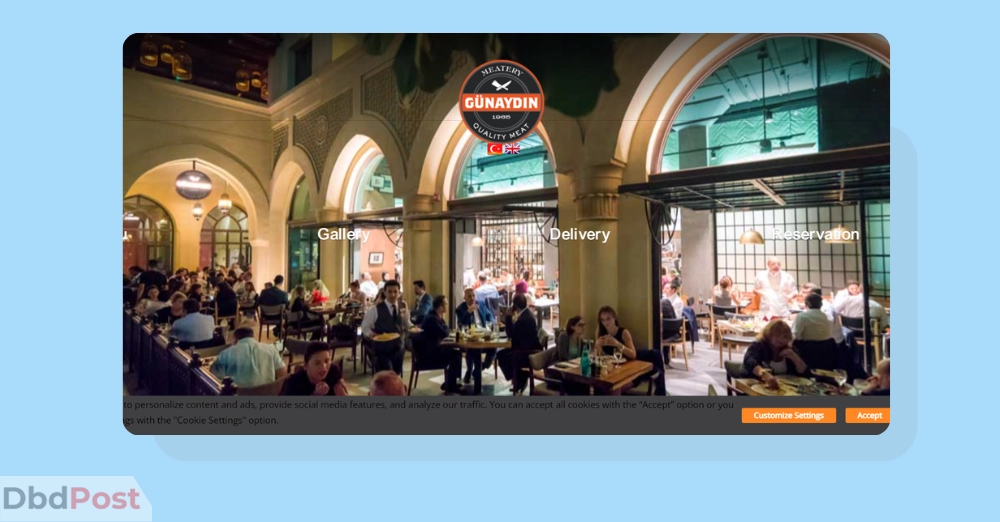 Gunaydin is a Turkish restaurant chain with a long history dating back to 1965 in Istanbul. Today, the chain has more than 40 locations worldwide, including the Günaydin Meatery in Dubai.
Located near the fountain and Burj Khalifa, this restaurant offers diners an amazing view while they enjoy their meal. The welcoming staff at Günaydin Meatery adds to the overall Turkish dining experience.
The menu at this Turc restaurant in Dubai features traditional Ottoman dishes like Mercimek Çorbası, Çoban Salata, Lahmacun, and Günaydın Lokum Beef. By serving authentic Ottoman food, Gunaydin helps keep this rich tradition alive worldwide.
How much does a Turkish meal cost in restaurants in Dubai?
The cost of a Turkish meal in Dubai can vary depending on the specific restaurant, location, and whether the restaurant has a liquor license. Generally, the price for a Turkish meal can range between 50-250 Dirhams.
Affordable Turkish restaurants offer Turkish meals starting from around AED 50. These options may be more casual, with a limited menu and fewer amenities.
At the higher end of the price range, you can find more upscale Turkish restaurants that offer a more comprehensive selection of dishes and a more upscale atmosphere, with prices starting at around AED 250 or higher.
The cost of food in Dubai may be slightly expensive. This is because UAE is one of the countries with the world's highest GDP per capita ($44,315). It is always a good idea to check the menu and prices of a specific restaurant before you visit.
Whether you are looking for a casual meal or a more upscale dining experience, there are a variety of Turkish restaurants in Dubai to choose from that can fit any budget.
What is the most popular Turkish food in Dubai restaurants?
Turkish food has become increasingly popular in Dubai in recent years, with Turkish companies in the Emirate for over a decade in various sectors, including food and hospitality.
Some of the most popular Turkish dishes in Dubai restaurants include kebabs, doner sandwiches, pide (a type of Turkish pizza), and lahmacun (a type of flatbread topped with minced meat and vegetables).
Kebabs can be found in wide varieties, including chicken, lamb, and beef. Doner sandwiches are made with thin slices of spit-roasted meat. Pide is a type of Turkish pizza made with a thin oval-shaped crust and various varieties of ingredients, such as cheese, vegetables, and meat. Lahmacun is a type of flatbread topped with minced meat and vegetables.
In addition to these dishes, you can also find a variety of Turkish foods in Dubai, such as meze, baklava, and Turkish coffee.
Overall, Turkish food is a vital part of the culinary scene in Dubai, with many people in the city enjoying it. Whether you are looking for a quick bite or a more substantial meal, you will find a wide variety of Turkish dishes in Dubai restaurants.
Related Info
---
FAQs
What are some of the best dishes to order at a Turkish restaurant in Dubai?
Some of the best Turkish cuisines in Dubai are Kebab, Doner Sandwich, Pide, and Meze.
There are plenty of other dishes you can find in these restaurants.
How do I find an excellent Turkish restaurant in Dubai?
The best way to find the best Turkish restaurants in Dubai is to ask for recommendations from residents and tourists.
Similarly, reviewing reviews online and checking out food guides are good options.
How much should I expect to spend at a Turkish restaurant in Dubai?
You can expect to pay anywhere from AED 40 to AED 200 per person for a meal at Turkish restaurants in Dubai.
The cost can vary depending on the specific restaurant and its location.
What are some common Turkish spices used in Dubai?
Cumin, coriander, paprika, turmeric, and black pepper are common spices used in Turkish cuisine in Dubai. These spices add flavor, aroma, and color to dishes such as kebabs, stews, and curries.
Final thoughts
Turkish cuisine is popular among locals and visitors, with various dishes available throughout Turc restaurants in Dubai. From spicy kebab and lamb to sweet baklava and kunafa, there is something for everyone.
We hope this Dbd guide helps you find the best Turkish restaurant in Dubai.
So next time you are craving delicious and authentic Turkish food, head to one of the many Turkish places in the city.