Nurx is a telemedicine subscription that offers online prescriptions and home delivery of medications. If you have a Nurx pharmacy subscription you no longer need, it's important to know how to cancel Nurx Subscription.
To end Nurx subscription, log into your account on the website or app, navigate to the subscription section, and select the cancel option. You can also cancel by calling the Nurx customer support team.
This guide provides instructions for Nurx membership cancellation based on the subscription type. It covers canceling through the website, Android, iOS, and by phone.
What is Nurx, and why is it important?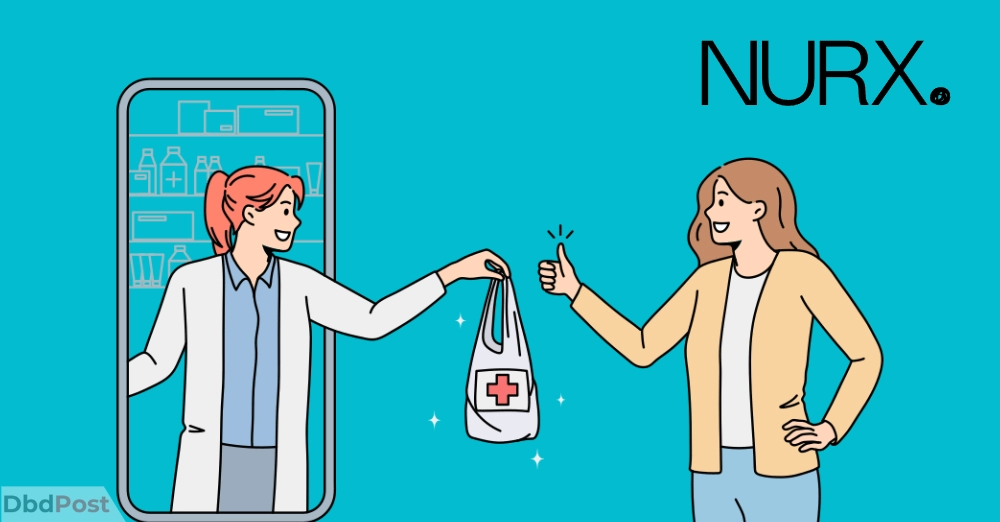 Nurx is a telemedicine subscription platform that offers accessible and affordable healthcare services to individuals. The company provides a range of services, including birth control, PrEP, STI testing, and emergency contraception.
Nurx is important because it makes healthcare more accessible to people who may not have easy access to in-person medical care. For example, individuals who live in rural areas or who have limited access to transportation may find it difficult to access medical care.
Similarly, Nurx provides an alternative by allowing patients to consult with healthcare providers virtually and receive medication through the mail.
Additionally, Nurx can be particularly helpful for individuals who do not have health insurance or who have high deductibles.
By making healthcare more accessible and affordable, Nurx is helping to improve the overall health and well-being of individuals nationwide.
How to cancel Nurx subscription?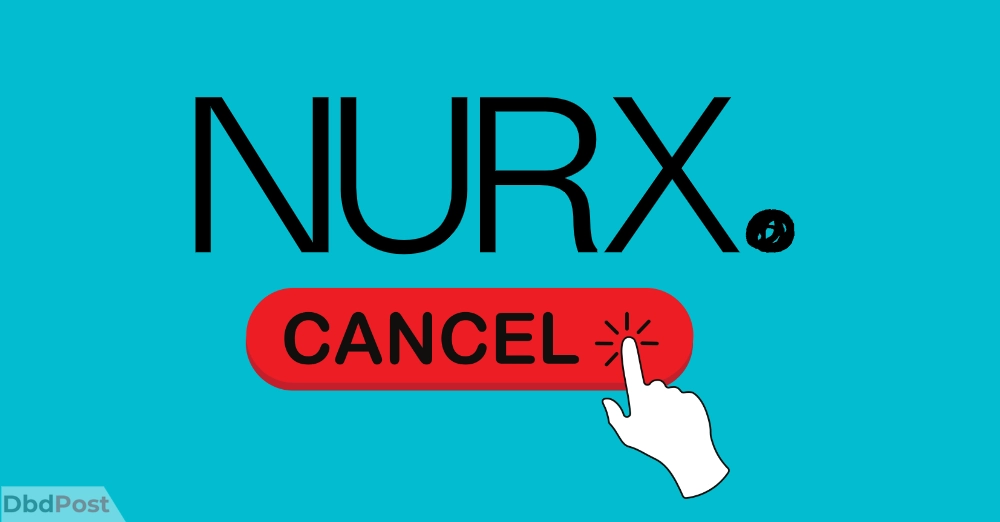 Nurx is an online healthcare platform that provides birth control, STI treatment and testing, and other healthcare services. If you have a Nurx subscription and wish to cancel it, the process is relatively straightforward.
Here is a step-by-step instruction on how to cancel Nurx subscription depending on the type of subscription and payment method you have.
Cancel through website
To stop Nurx subscription through the website, follow these steps:
Go to the Nurx website and log in to your Nurx account.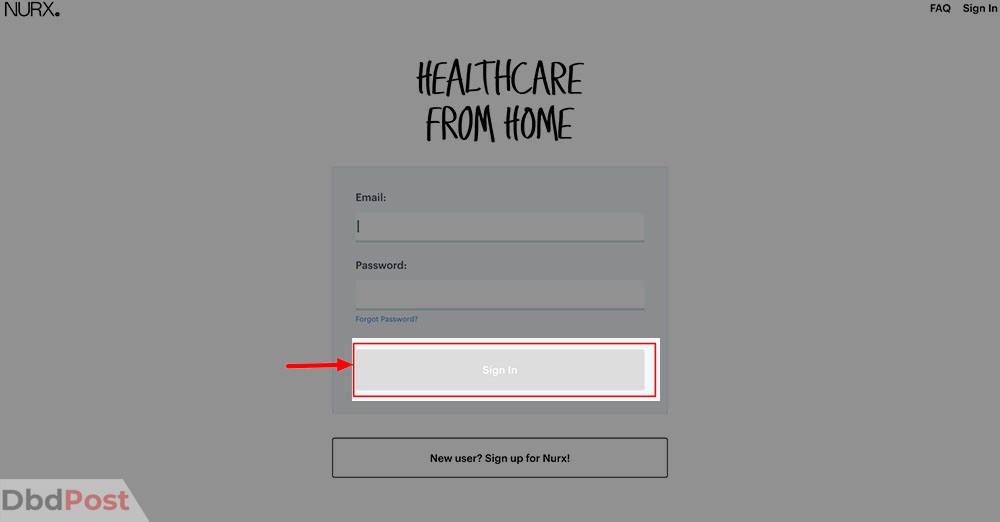 Click on your profile icon in the top right corner and select "Account."
Scroll down to the "Subscriptions" section and click on "Manage Subscription."
On the next page, you'll see your current subscription details. Click on "Cancel Subscription."
Select a reason for canceling and provide any additional feedback if desired.
Click on "Cancel Subscription" again to confirm the cancellation.
Once you cancel Nurx account, you will get an email. You must cancel at least 24 hours before the next refill date starts so you don't have to pay.
Cancel on Android
Here are the steps to terminate Nurx subscription on an Android device:
Open the Nurx app on your Android device.
Log in to your account using your email address and password.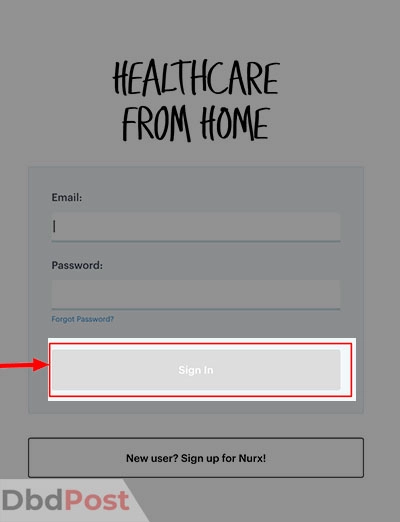 Tap on the "Account" tab at the bottom of the screen.
Select "Subscription" from the list of options.
Choose the subscription to manage automatic payments (monthly, quarterly, or annual).
Tap on "Cancel Subscription."
Follow the prompts to confirm your cancellation.
Note that if you have an active prescription, you will need to contact Nurx customer support to cancel your subscription.
Cancel on iOS
To cancel a Nurx subscription on iOS, follow these steps: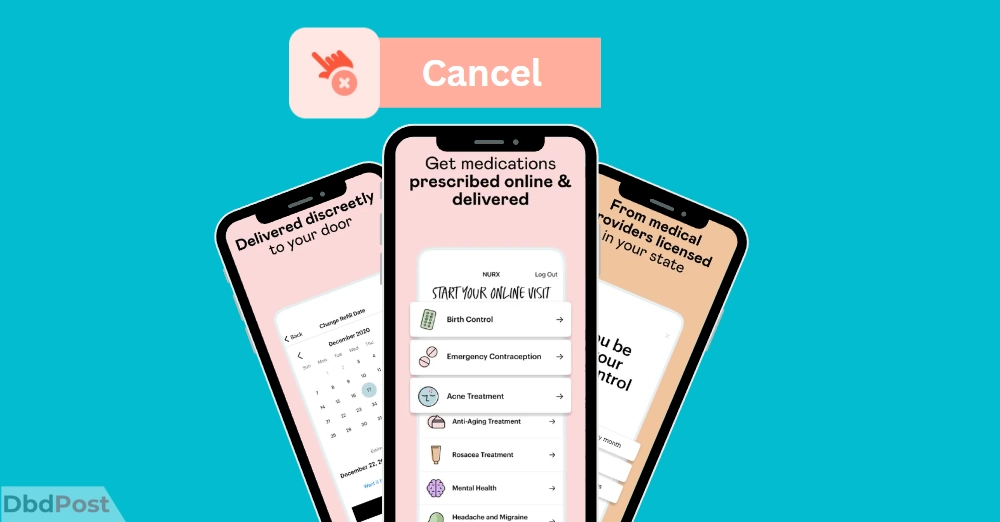 Open the Nurx app on your iOS device.
Log into your account.
Tap on the "Profile" icon in the bottom right corner of the screen.
Select "Subscriptions" from the menu options.
Choose the subscription you want to cancel.
Tap "Cancel Subscription" and confirm your choice.
Cancel by phone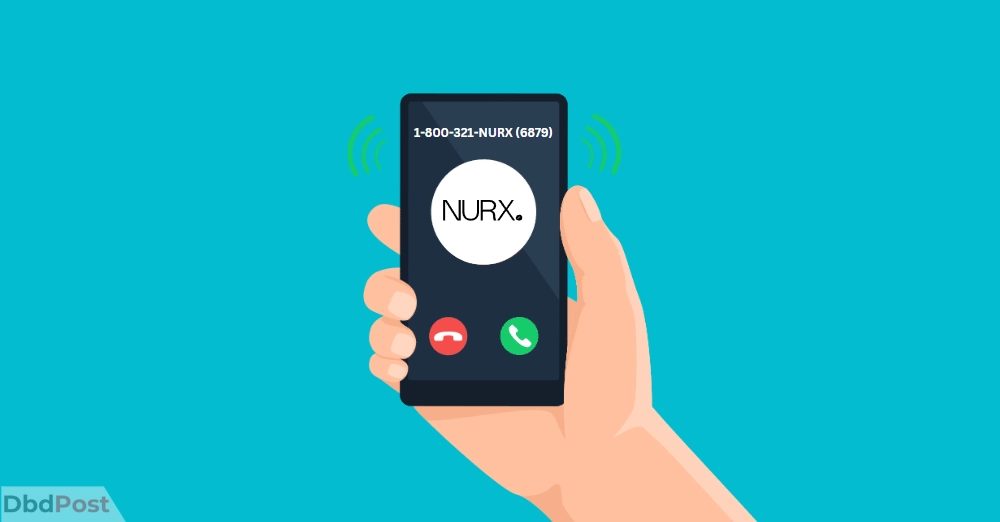 To cancel a Nurx subscription by phone, follow these steps: [1] NURX, "Delete NURX, https://www.nurx.com/faq/can-i-delete-my-nurx-account/#:~:text=If%20you%20would%20like%20to,as%20mandated%20by%20Federal%20law."
Call the Nurx customer support team at 1-800-321-NURX (6879).
To talk to a customer representative, listen to the instructions on the phone. Choose the right option, and they will answer your questions.
Provide the representative with your name and email address. Explain that you wish to cancel your subscription.
The representative may ask for your reason for canceling. They may also provide options to pause or adjust your subscription rather than cancel.
Once you have canceled, the representative should provide you with confirmation of the cancellation. They will also inform you of when the cancellation will take effect and any further charges required.
It's important to note that canceling a Nurx subscription by phone may result in longer wait times. Be sure to allow for sufficient time to complete the process.
Contacting Nurx customer support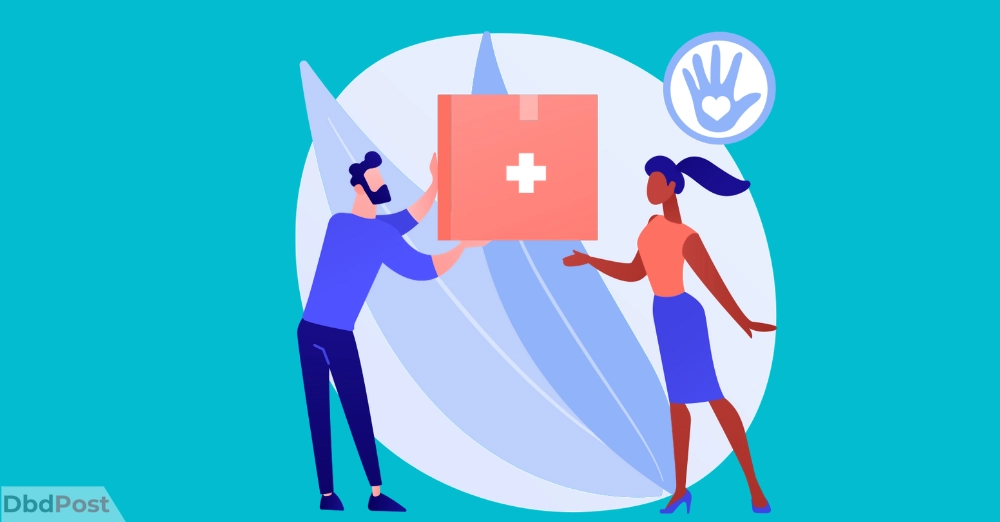 You can contact Nurx customer support for help canceling a subscription. Customers can also send an email to support@nurx.com or use the chat feature on the website.
Customer support is available 7 days a week, and wait times may vary depending on the method of communication and the time of day.
For a successful interaction with customer support, customers need to have their account information available. Customers should also provide any relevant details about their subscriptions.
Related Stories
---
FAQs
Can I get a refund if I cancel my Nurx subscription?
No, Nurx does not offer refunds for canceled subscriptions. If you have already paid for an upcoming subscription period, you can still cancel the subscription. But you will continue to receive services until the end of the current period.
Can I pause my Nurx subscription instead of canceling it?
No, Nurx does not offer a pause option for subscriptions. However, you can cancel your subscription and resubscribe later if you wish.
Will I lose access to my medical records if I cancel Nurx subscription?
No, you will not lose access to your medical records if you cancel your Nurx subscription. Your records will remain securely stored with Nurx and accessible to you anytime.
What happens to my pending prescription if I cancel Nurx subscription?
If you stop your Nurx subscription before your prescription is ready, you will not receive the medicine.
If you wish to obtain a refill of the medication, you will need to resubscribe to Nurx or find an alternative method to obtain the prescription.
Canceling a subscription can be a tedious process, especially if the steps are not clear.
It is important to understand how to cancel Nurx subscription and review the terms and conditions before proceeding.

Dr. Adam Glover is a General Medicine Specialist with over ten years of experience in the medical field. His health and wellness articles have educated thousands of readers on various topics such as nutrition, fitness, disease prevention, mental health, and more. He is passionate about good health practices and uses his medical knowledge to help people lead healthier lives.