CenturyLink is a telecommunications company that provides internet, phone, and TV service. It may be necessary to know how to cancel CenturyLink services if customers are dissatisfied or find replacements.
To cancel the CenturyLink plan, you can call the customer service line at 1-800-244-1111 or cancel via their website. Additionally, you may need to return any equipment provided by CenturyLink.
This Dbd guide covers the steps and procedures required to terminate CenturyLink services. It also includes necessary information on returning CenturyLink equipment.
How to cancel CenturyLink services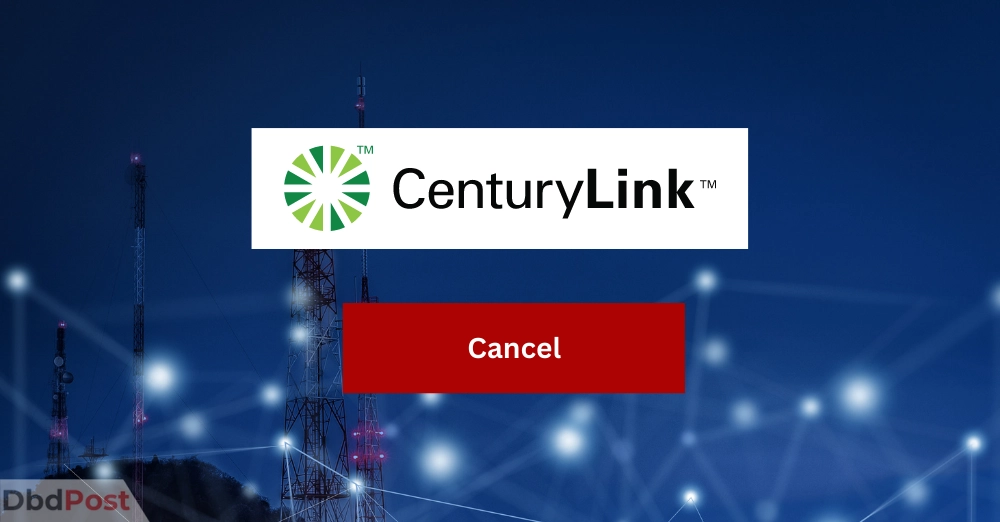 Canceling CenturyLink services can be a straightforward process as long as customers know what steps to take.
To initiate the process, customers should gather essential account information. They may also need to provide a reason for canceling their services, such as moving to a new location or finding a better deal elsewhere.
Here are some methods on how to cancel CenturyLink services:
Cancelling CenturyLink subscription on website
Here are the instructions to cancel CenturyLink service subscription on the website:
Step 1: Go to the CenturyLink website and sign in to your account using your username and password.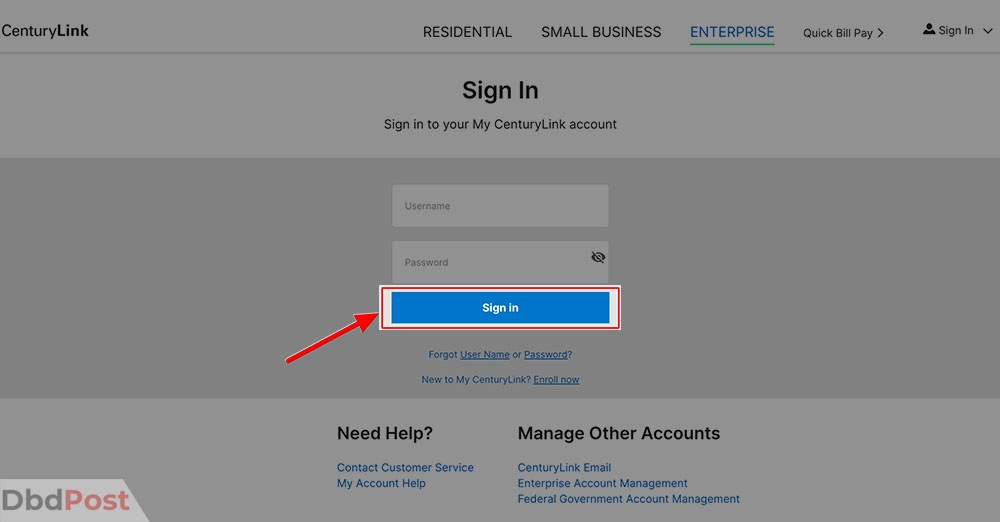 Step 2: Once you're logged in, click on the "My Account" tab on the top of the homepage.
Step 3: Scroll down to the "Manage My Account" section and click on "Profile."
Step 4: Under "Profile," click on the "Subscription" tab.
Step 5: Here, you should see a list of all the services that you're subscribed to. Locate the service that you want to cancel and click on the "Cancel Subscription" button next to it.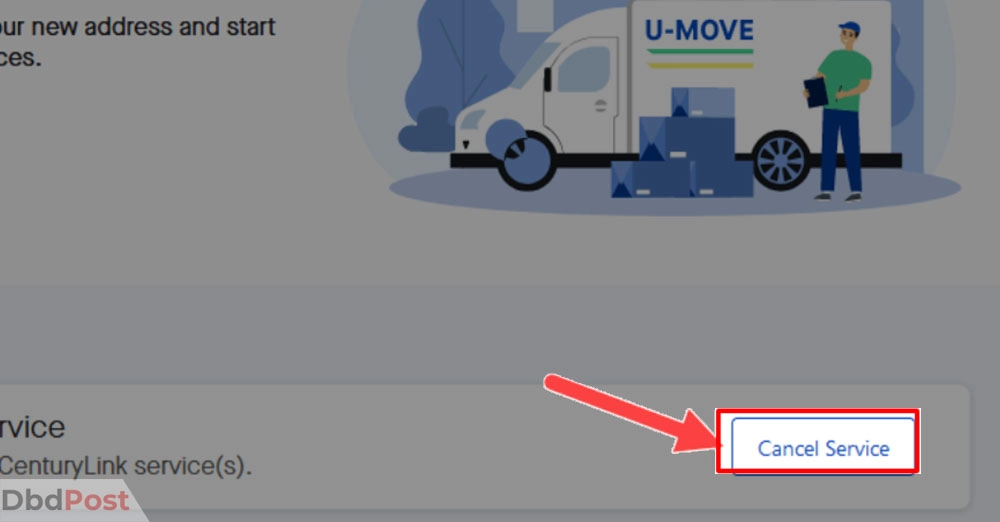 Step 6: Read the instructions to end the subscription. You might need to include a reason for canceling.
Step 7: After you finish canceling your service, you should get an email or message telling you that it is done. This means your Centurylink internet service is canceled.
Check the terms and cancellation policy of your subscription before you cancel online. Some services may have termination fees or penalties if you end the contract early.
Cancelling CenturyLink subscription by phone
Here are the steps to cancel CenturyLink subscription by phone:
Step 1: Dial CenturyLink's customer service number at 1-800-244-1111.
Step 2: Follow the prompts to connect with a customer service representative.
Step 3: Once you're connected to a representative, explain that you want to cancel your service.
Step 4: The representative may ask for your account information. This includes your account number, phone number, and address, to verify your identity.
Step 5: If you decide to end your service earlier, the representative will inform you about any extra charges or fees.
Step 6: If you still want to cancel your service, the representative will guide you through the cancellation process.
Step 7: Be sure to ask for a cancellation confirmation number or email. This ensures that your service has been canceled.
Calling to cancel your CenturyLink subscription might take a while. They may also try to convince you not to cancel.
Moreover, read all the rules about your subscription so you don't get charged for something later on.
Returning CenturyLink equipment
After canceling CenturyLink services, customers must return equipment the company provides, such as a modem or router. To return CenturyLink equipment, follow these steps: [1]CenturyLink, "How to return, https://www.centurylink.com/home/help/internet/modems-and-routers/how-to-pack-and-return-the-modem.html#:~:text=If%20you%20need,your%20return%20label."
Step 1: Pack the equipment
Make sure to gather all the CenturyLink equipment that needs to be returned, including modems, routers, and power cords. Pack them securely in a box using packing materials to prevent damage during shipping.
Step 2: Locate the nearest UPS store
Visit the UPS website and find the nearest UPS store to your location.
Step 3: Print the return label
Once you have found the nearest UPS store, go to the CenturyLink website and navigate to the "Equipment Return" page. Follow the instructions to print the return label, which should be affixed to the box.
Step 4: Drop off the equipment
Take the box with the equipment and the return label attached to the nearest UPS store and drop it off. Ensure to get a receipt for the returned equipment, which serves as proof of return.
Step 5: Confirm the return
After the equipment has been dropped off, wait for a confirmation email from CenturyLink. It may take a few days for the return to be processed and for the confirmation email to be sent.
Step 6: Follow up if necessary
If you do not receive a confirmation email or if there are any issues with the return, contact CenturyLink customer service to follow up on the return.
CenturyLink may charge customers a cancellation fee for failing to return the equipment in a timely manner. These fees can range from $50 to $200, depending on the equipment and the terms of the service agreement.
To avoid these charges, customers should return their equipment within 30 days and keep records of the return shipment.
Related Stories
---
FAQs
Can I cancel CenturyLink online, or do I have to call customer service?
Yes, you can cancel your CenturyLink service online by logging into your account on the CenturyLink website. You can also cancel by calling customer service at 1-800-244-1111.
Is there a fee for cancelling CenturyLink before the contract ends?
There may be fees or penalties for cancelling CenturyLink services before the end of the contract term. Review the terms and conditions of your service agreement to understand any associated fees.
How do I return CenturyLink equipment after cancelling my services?
You can return CenturyLink equipment by packing it securely in its original box or another sturdy box. Then send it back to CenturyLink via UPS or USPS using the provided shipping label. Keep the shipping receipt and tracking number for your records.
Will I receive a confirmation when I cancel my CenturyLink account?
Yes, you should receive a confirmation email or message indicating that your service has been canceled. The confirmation includes details such as the disconnection date and any final billing statements.
Can I cancel only certain CenturyLink services, or do I have to cancel everything at once?
Yes, you can cancel only certain CenturyLink services if you prefer. Follow the cancellation instructions for each service that you want to cancel service.
Customers need to check for any cancellation fees or contract obligations before they stop CenturyLink services.
By following the provided steps, customers can easily understand how to cancel CenturyLink subscriptions without any hassle.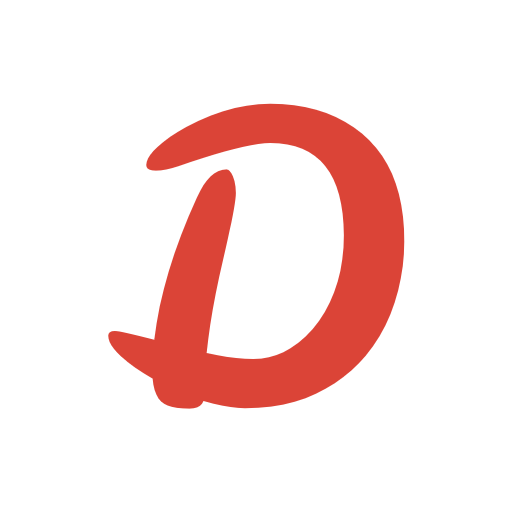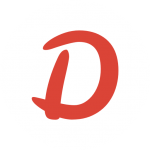 DbdPost Staff is a team of writers and editors working hard to ensure that all information on our site is as accurate, comprehensive, and trustworthy as possible. Our goal is always to create the most comprehensive resource directly from experts for our readers on any topic.