We understand WSJ subscription cancellation can be a complicated and frustrating process. However, canceling can be necessary for various reasons, such as switching, budgeting, and more.
You can cancel your WSJ subscription: call the WSJ customer number at 1-800-568-7625 or 1-609-627-1351 from the US and follow the prompts, or cancel via your iOS device's settings locating the WSJ subscription under "Subscriptions" and cancel from there.
This guide will cover canceling WSJ by calling and using an iOS device. Additionally, we have mentioned solutions to potential issues you may encounter and provide insights on agreements.
How to cancel WSJ subscription?
Canceling a Wall Street Journal subscription can be a daunting task. To simplify it, we have a detailed guide on two methods.
Now, let's look at them in detail.
Method 1.

Cancel WSJ subscription via phone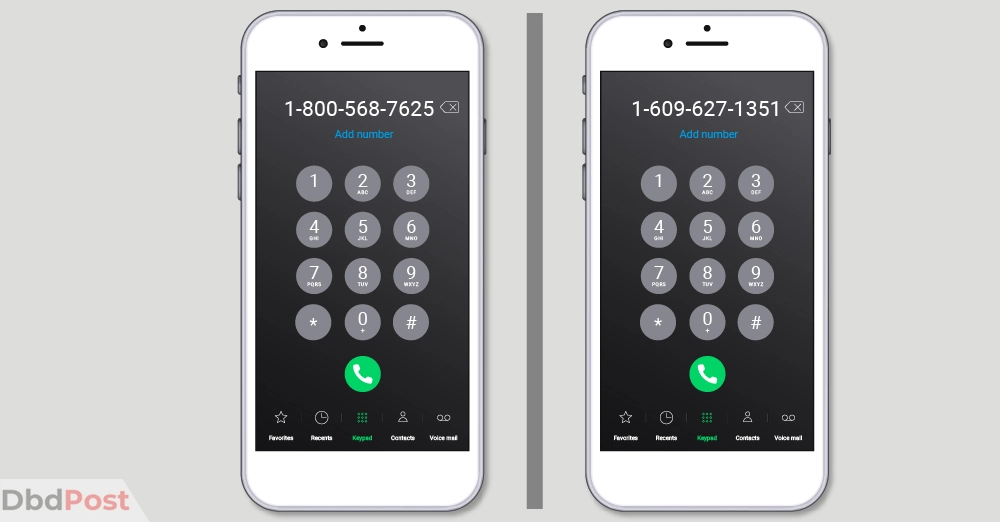 Here's a step-by-step guide on how to cancel a WSJ subscription via phone, including their opening hours: [1]WSJ, "Customer support, https://customercenter.wsj.com/contact"
Step 1: Call the WSJ customer number at 1-800-568-7625 or 1-609-627-1351 (from the US). 
For customers from the EMEA (Europe, Middle East, and Africa) region: +44(0)20 3426 1313 and APAC (Asia-Pacific) region: 800 901 216
Step 2: Wait for the automated voice prompt to guide you to the appropriate option.
Step 3: Follow the prompts to connect with a customer center representative.
Step 4: Provide your Wall Street Journal online account details to the representative. This might include your subscription account number, name, address, and other identification.
Step 5: Answer any security questions the representative may ask to verify your account details.
Step 6: Inform the representative that you wish to cancel your paid subscription.
Step 7: Confirm with the representative that your subscription has been canceled. Also, ask for any relevant information regarding refunds or charges.
Step 8: Keep a record of the cancellation confirmation for future reference.
WSJ customer service phone support is available from Monday to Friday, 7:00 AM to 8:00 PM EST, and on Saturdays, from 7:00 AM to 3:00 PM EST.
It's recommended to call during these hours for better and faster service.
If you have purchased your subscription from a third-party provider. You need to contact them directly to cancel your Wall Street subscription.
Method 2.

Cancel Wall Street Journal subscriptions on iOS devices

To cancel your WSJ subscription on an iOS device:

Step 1: Open the "Settings" app on your device.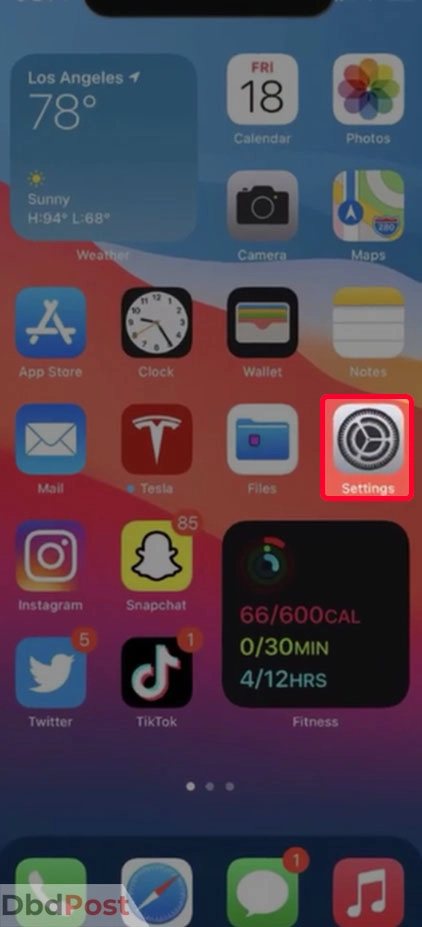 Step 2: Now, click on your Apple ID.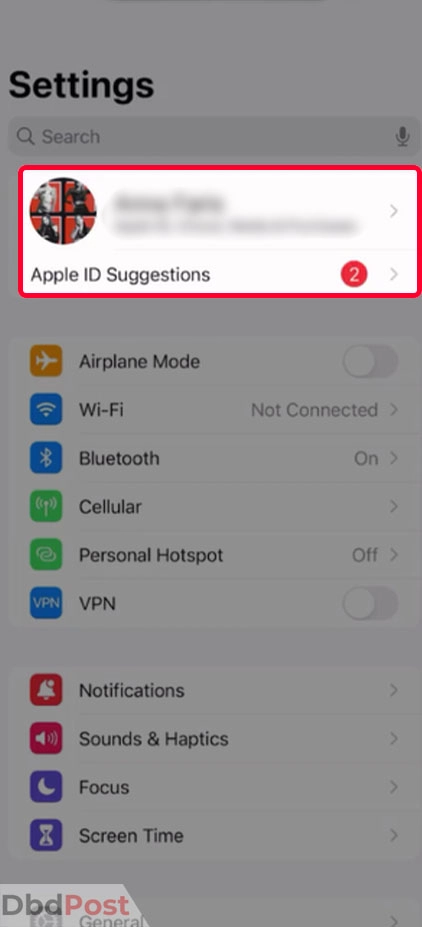 Step 3: Tap "Subscriptions" to view your active services. From this section, you can manage subscriptions on your device.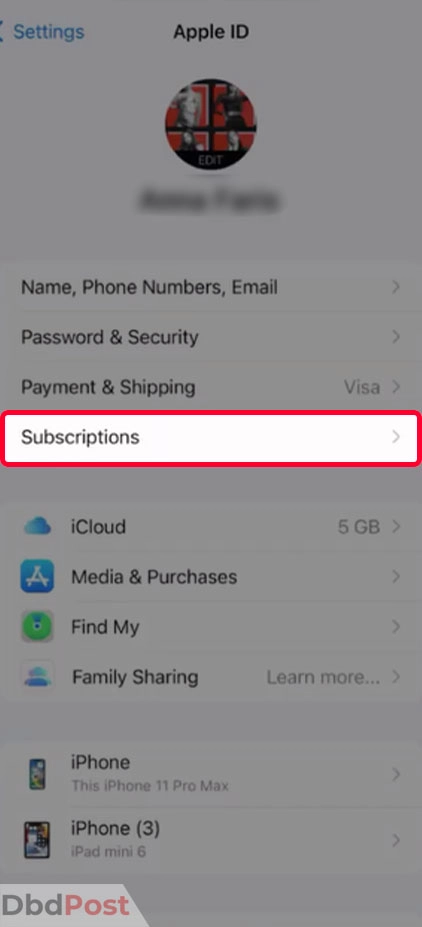 Step 4: Locate your WSJ subscription and tap on it.
Step 5: Tap "Cancel Subscription."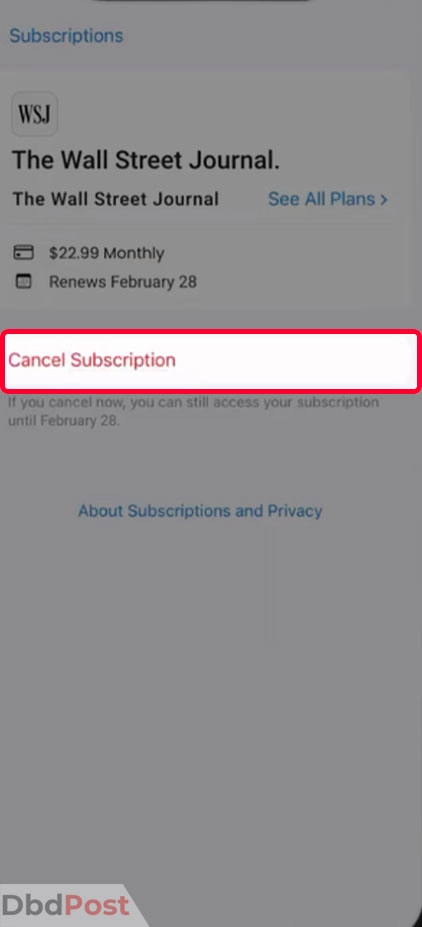 Step 6: Following that, press "Confirm."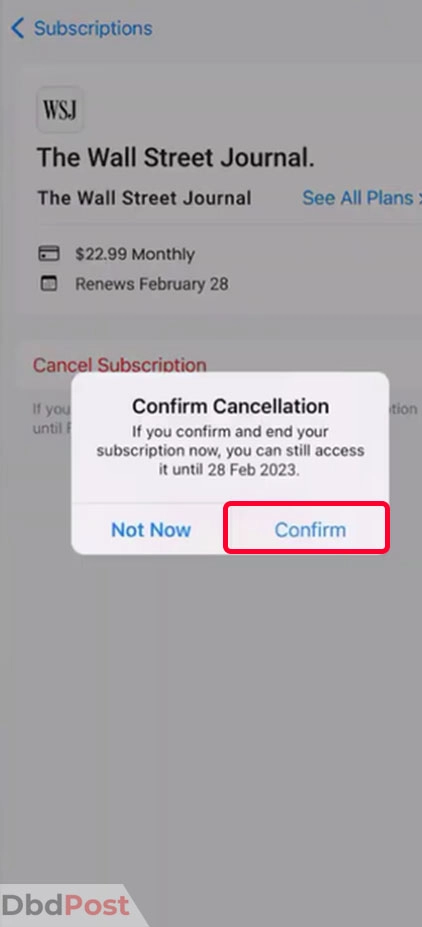 Circumstances that may impact your WSJ subscription cancellation
Some common circumstances that may affect WSJ subscription cancellation:
Pending payments
It is essential to clear any outstanding balance on your account. Therefore, before attempting to cancel, check your online subscription account for any unpaid dues and pay them off.
Subscription renewal
Wall Street Journal subscription cancellation too close to the automatic renewal date may charge you for the next billing period. To avoid this, make sure to cancel well in advance of the auto-renewal date.
Account freezes
If your account is frozen for any reason, such as a chargeback dispute. You can only stop your WSJ subscription once the issue is resolved. Contact WSJ customer service for assistance in such cases.
Third-party WSJ Subscriptions
Another circumstance that may impact your WSJ subscription cancellation is using a third-party provider. In this case, you must contact the provider directly to cancel your subscription. [2]WSJ, "Third-party subscription, https://www.wsj.com/policy/subscriber-agreement#:~:text=6.%20Availability%20of%20Service%20through%20other%20Platforms%3B%20Third%20Party%20Payment%20Services."
It is essential to review the terms and conditions of your subscription agreement before attempting to cancel.
Agreement review
The Wall Street Journal provides information on the termination process cancellation policy for different subscription types. [3]WSJ, "Subscriptions agreement, … Continue reading 
If you have a monthly or quarterly subscription and wish to cancel future charges, note that your subscription will continue until the end of the current billing period without a refund.
Semi-annual subscription cancellation within 30 days gives access to the billing period. If you cancel before 30 days, you will receive a prorated refund.
Annual subscription termination within 11 months is eligible for a prorated refund. However, if you cancel within the final 30 days, the subscription benefits will continue til the billing cycle.
Make sure to note the length of the subscription term and any restrictions. Contact customer service for clarification if you are unsure about any agreement aspect.
Also, remember that you can only contact customer support via calls, as there is no online cancellation alternative.
Related Stories
---
FAQs
Can I cancel my WSJ subscription online, or do I need to call customer service?
You can only terminate WSJ subscription by calling their customer support team. Different contact numbers and open hours are based on your region to begin your process.
Will I receive a refund if I cancel my WSJ subscription before it ends?
You will not get any refund during Wall Street Journal subscription cancellation on normal terms. However, you can get a prorated annual subscription refund if you cancel within 11 months. [4]WSJ, "Annual subscription, … Continue reading
Can I cancel my WSJ subscription anytime, or is there a specific time window?
WSJ subscribers may cancel their subscription anytime. However, reviewing the subscription agreement is best to ensure no penalty or fee for early account cancellation.
Is there any penalty or fee for canceling my WSJ subscription before the end of the term?
Depending on the subscription platform, there may be a membership cancellation fee. For example, third-party platforms may ask for additional fees for cancellation if mentioned in their terms and conditions. 
Wall Street Journal subscription cancellation can be straightforward if you know what to expect.
We hope his Dbd guide on how to cancel your WSJ subscription has been helpful.


Andy Cale is an experienced journalist who has been writing for over twelve years. He focuses on global news and events, particularly on current affairs. His pieces cover news stories, info guides, reviews, and opinions on various topics that are important to the world today.