Finding the best foot massage centre in Dubai can be difficult. There are many places to choose from, and it can be hard to know which is best for you. But don't worry. We're here to guide you.
There is numerous foot massage service in Dubai that provide foot massage services. Dubai Tal Spa, Niyama spa, Soul spa, and Rayya spa are some of the best foot service massage providers in Dubai.
Similarly, we've compiled a list of the best foot massage spa in Dubai, so you can rest assured that you're getting the best foot spa in Dubai. This Dbd guide has a list of the foot massage places in Dubai.
6 best foot massage centre in Dubai
There are numerous foot massage centre in Dubai to choose from when looking for the best foot service massage in Dubai. Here we highlight some that have received high ratings and customer feedback on popular online platforms.
If you are looking for a foot massage in Dubai, these are some of the best centres to consider.
1.

Niyama spa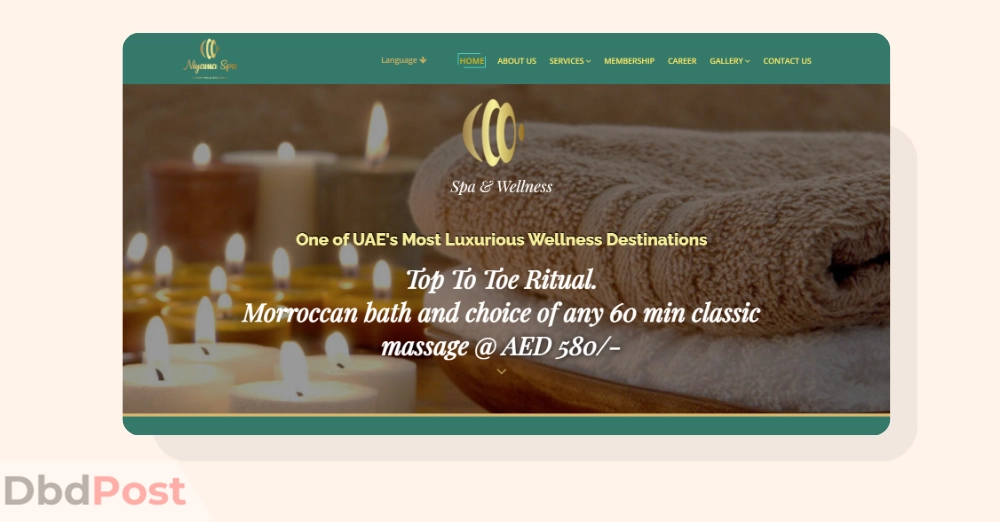 Niyama Spa is renowned for its fantastic foot massages and unbeatable prices. With the early bird offer, you can enjoy a 1-hour relaxing Swedish or Aromatherapy massage session for just AED 299. [1] Niyama Spa, "Rejuvenating Packages, https://niyamaluxuryspa.com/index.html#:~:text=229-,EARLY%20BIRD%0AOFFER,-Total%20Duration%3A%2060″
Not only that, but Niyama Spa also offers an extensive range of body care treatments, facial services, and mind and body rejuvenation packages, something to satisfy whatever your needs may be.
Those seeking something more long-term have three membership levels – Gold, Platinum, and Diamond – each offering its own particular set of benefits. Booking is easy, too, with their website providing selection, scheduling, and payment functions at the click of a button.
2.

Soul spa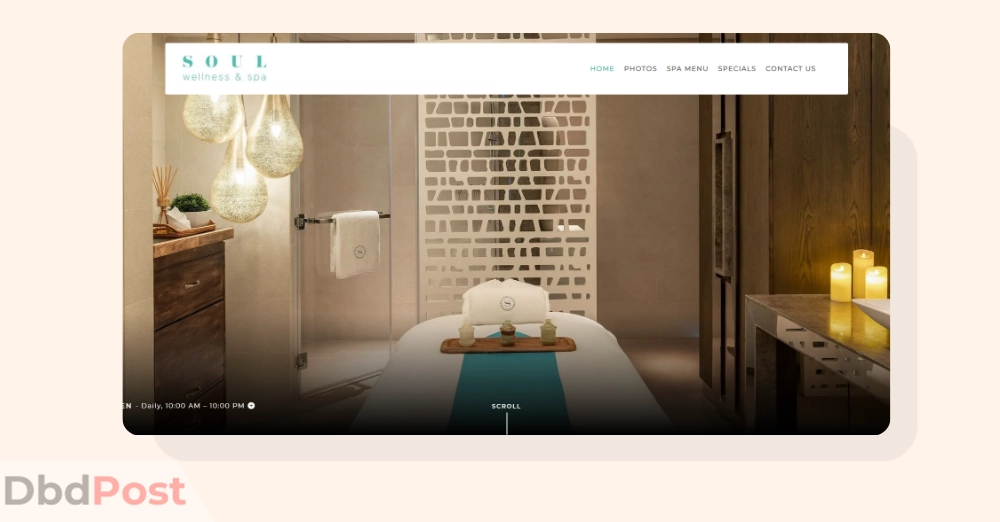 Soul Wellness & Spa is the perfect place to visit when needing a foot massage. They offer various massage services, from Swedish Massage to Balinese and Hot Stone treatments. Aside from massages, body treatments and facials are also available.
Not only can you enjoy their unique foot massage for ultimate relaxation and wellness, but Soul spa has a special once-a-year offer on your birthday. With this package, you can experience a complimentary massage plus access to all their spa facilities, such as the Jacuzzi, steam room, sauna, and pool. [2] Soul Spa, "Special, https://www.soulwellnessandspa.com/specials#:~:text=tranquility%20and%20rejuvenation.-,On%20Your%20Special%20Day,-Make%20your%20birthday"
Moreover, customers are offered a signature tea with a sweet treat to complete the indulgence.
3.

Rayya spa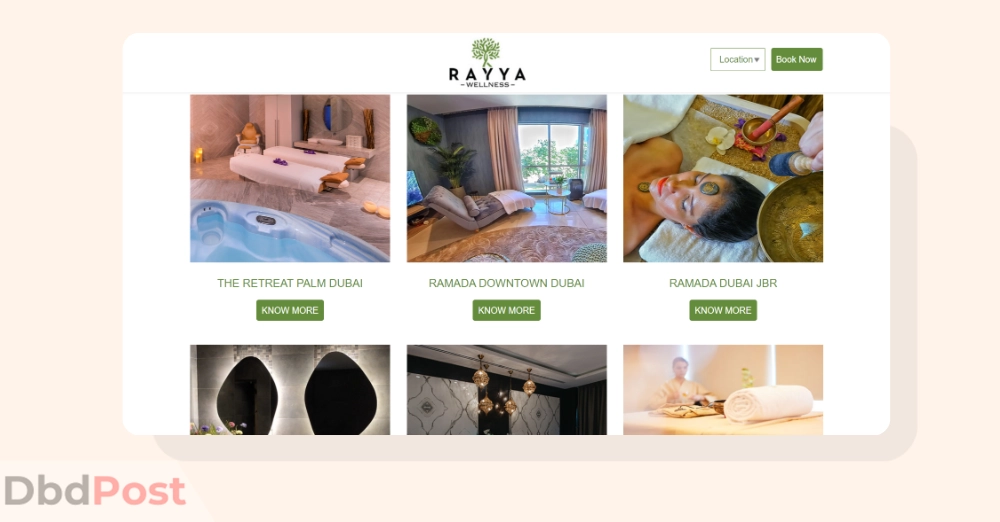 Rayya Spa is renowned for its extensive foot massage treatments based on local traditions and natural ingredients.
From signature reflexology, Shiatsu, and acupressure massages to Hammam facials, body treatments, spa journeys, and even IV vitamin/detox drips, Rayya Spa offers an experience that is sure to leave your feet feeling relaxed and rejuvenated.
Moreover, the spa provides special treatments for added holiday pampering during Christmas or New Year's. Treat yourself to a memorable spa experience you won't soon forget at Rayya Spa.
4.

Naturelife spa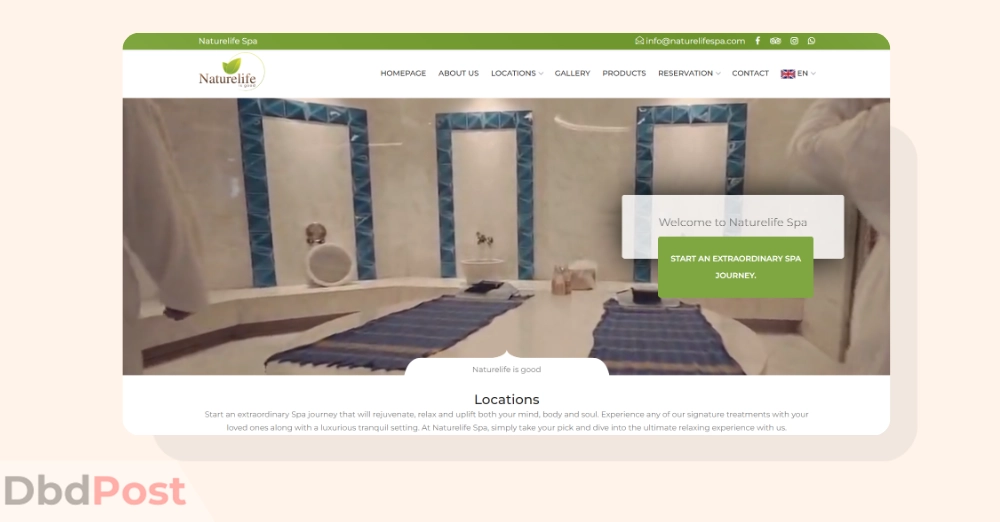 Nature Life Spa is the perfect place for guests looking to get a unique and memorable foot massage experience. Founded in 2008, they are committed to offering various massage services and exclusive spa treatments.
From their signature Mix of massage, traditional Turkish Hammam, Swedish, deep tissue, Aromatherapy, and Russian massage, Nature Life Spa can help you relax, rejuvenate and revitalize your body and soul.
Additionally, you can also find professional facial care, manicure, and pedicure services at their three conveniently located branches across Dubai. Whatever the occasion, Nature Life Spa has something for everyone, with various packages that suit all budgets.
5.

Tal spa at the Palm Jumeirah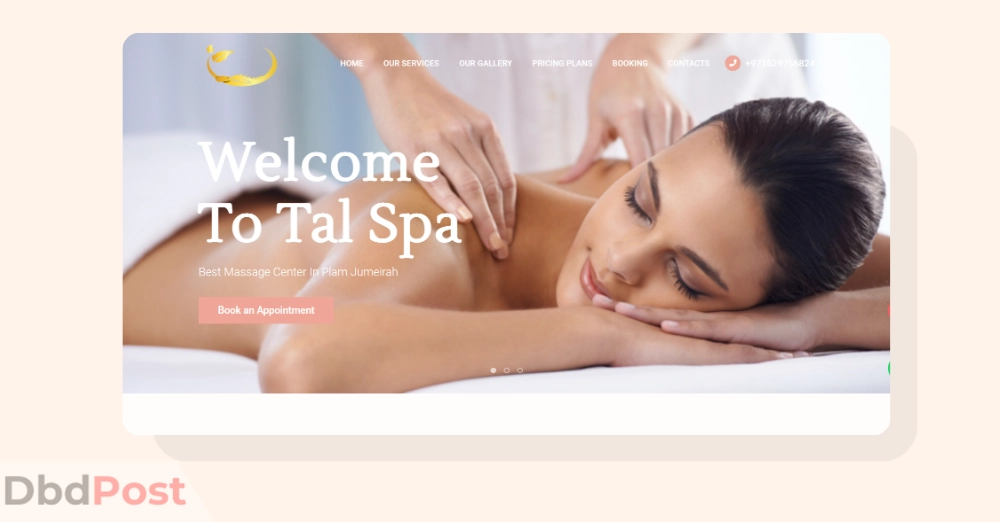 Tal Spa is an excellent foot massage centre in Dubai. With some of the best professional therapists in Dubai, you can rest assured that any pain or discomfort you're experiencing will be taken care of.
Tal Spa is committed to providing the highest standards of service and offers additional treatments like Aroma Oil Therapy, Deep Tissue, Thai, Four Hands, Arabic Massage, Body Treatments, and Waxing.
On top of that, they guarantee satisfaction with a 20% off discount on your first visit, as well as thoughtful gift cards for their regular customers. You can trust Tal Spa not only to relieve any pain and tension you may be feeling – but also to ensure the safety of their processes and products.
6.

Pout salon & spa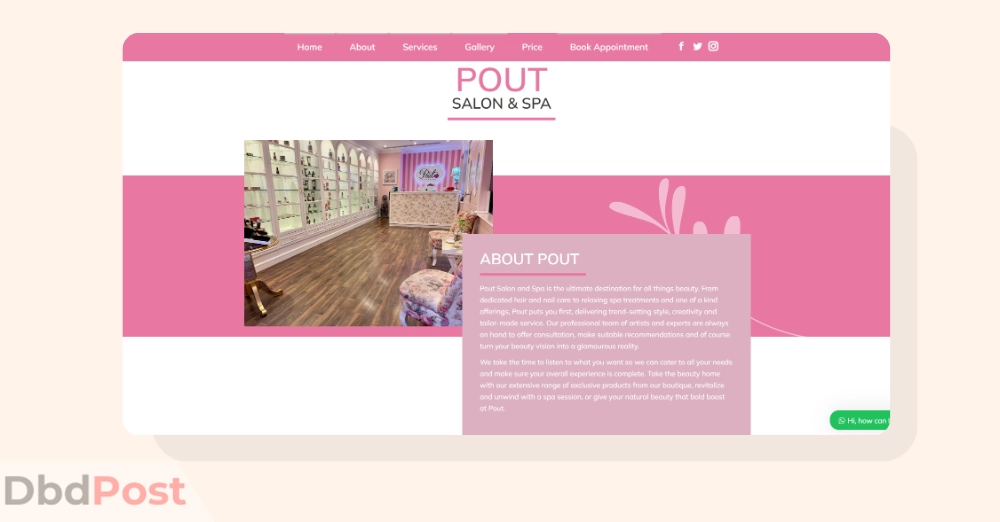 Pout Salon and Spa is a one-stop shop for all your beauty needs. Whether for a good foot massage or a relaxing mani-pedi, you'll surely get excellent service from the friendly staff there.
Beyond that, they offer other services such as body massage, haircut and wash, blow drying, hair filler treatments, waxing, facials, and Moroccan baths.
With all these amazing options available, you're sure to find just what you're looking for. The best part is that you can book an appointment via their website or call them to make an appointment at your convenience.
What is the price of foot massage in Dubai?
Foot massages in Dubai can be a great way to relax and rejuvenate, but prices on foot massage centre in Dubai can vary widely. The range of prices for foot massage services is quite extensive, with some places charging as little as AED 200 and others up to AED 400 for a 60-minute session.
Location is one factor influencing the price of a massage – a downtown salon may cost more than neighborhood spas; hotel spas may cost more than local ones.
Different treatments may also come with varying price tags, such as foot reflexology or deep-tissue massages. However, one thing is sure: you will find plenty of options available regardless of your budget.
Benefits of foot massage or foot reflexology
Foot reflexology is an ancient practice traced back thousands of years, and many believe it works by "unblocking" energy pathways in the body.
Massaging your feet or getting a foot reflexology session can bring about multiple benefits for overall health. It helps to relax tense muscles, reduce stress, anxiety, and pain, improve circulation, and help with muscle function. [3] Health Line, Foot Reflexology, https://www.healthline.com/health/what-is-reflexology#benefits:~:text=What%20are%20the,drugs%20(peripheral%20neuropathy)"
Those who have used it report experiencing positive changes to their system, such as improved nerve responses, proper regulation of hormones, and improved digestion. Incorporating regular foot reflexology sessions into one's routine will surely bring more balance to be physical and mental health.
Related Info
---
FAQs
What can I expect from a foot massage?
The therapist will use various techniques to massage and stimulate points on your feet. This may help to alleviate certain conditions, such as sinus trouble, though the therapist may also work on the whole foot to improve the overall health of your body.
Are foot massages healthy?
Yes, foot massage is a great way to improve circulation, stimulate muscles, and ease pain. It's also an excellent way to check your feet for potential problems. Massaging your feet regularly can prevent or treat common foot issues like blisters, bunions, corns, and toenails.
What are the disadvantages of foot massage?
The most common side effects of reflexology massage are tenderness in the feet and mild lightheadedness. Overall, this technique is safe for most people. However, it is advisable to consult a doctor before starting treatment.
Are foot massagers safe for people with diabetes?
Yes, foot Massage has been shown to help lower glucose levels, which can prevent hyperglycemia in diabetics. Helping to relax your body will assist in lowering your glucose level.
Does foot massage benefit the brain?
Foot massages can help reduce stress and give you more energy. Foot massages activate your nervous system and increase endorphins in the brain. According to one study, people who received foot massages after surgery felt less pain and needed fewer painkillers. [4] Webmd, "Health Benefits of a Foot Massage, https://www.webmd.com/balance/foot-massage-health-benefits#:~:text=Even%20a%20brief,used%20fewer%20painkillers."
Which is the cheap foot massage centre in Dubai?
Niyama Spa is home to many of Dubai's most affordable foot massage centers. Which offers foot massages starting at just AED 280. Similarly, no matter your budget, you're sure to find a massage center in Niyama Spa that suits your needs.
Final thoughts
After going through the foot massage centre in Dubai guide, you will surely know better about the foot massage spa centers best suited for your needs. Therefore, with these facts in mind, we hope you'll make an informed decision and choose one of Dubai's amazing foot spa centers.
Get ready for a relaxing journey to revitalize your body and soul – head out today, find the perfect foot massage spa in Dubai, and treat yourself!