Choosing the best massage center in Abu Dhabi can be difficult, especially if you are new to the city. You may overwhelm by the number of options once you start looking.
Spa center in Abu Dhabi prices differs due to location, price, and type of massage. However, with our list of the best massage centers in Abu Dhabi, you will find the perfect place.
In this Dbd guide, we have compiled a list of the best massage spa in Abu Dhabi. They offer a wide range of services for getting full massages and treatments. Similarly, we have covered some of the cheap and best spa in Abu Dhabi.
11 best massage centers in Abu Dhabi
Our list of 11 massage places in Abu Dhabi comprises the best-reviewed and top-rated service providers. Go through them thoroughly to choose the one that fits your needs.
1.

Anantara Spa at Eastern Mangroves Hotel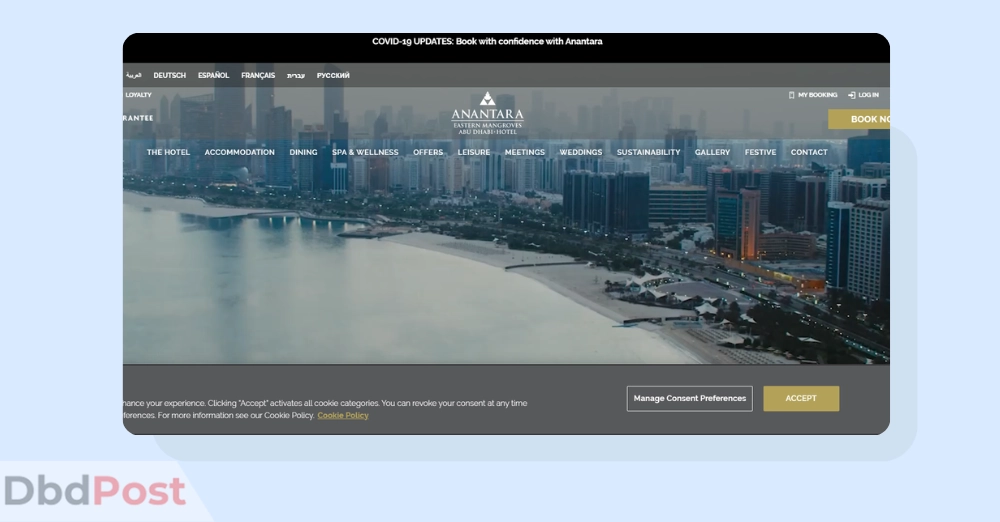 The Anantara Spa serves customers with 15 treatment rooms with sauna and a three special couple suites. The spa primarily focuses on Thai massage, but there are options like Ayurvedic massage, hammam bath, and more.
This award-winning spa center has some unique services, like the Turkish hammam. This steam room and sauna accommodate up to eight people, allowing everyone to relax comfortably. Additionally, Anantara Spa has a 'Spa Savings Online' offer, where you can get 30% off your service when booking online.
2.

Crowne Plaza Abu Dhabi – Yas Island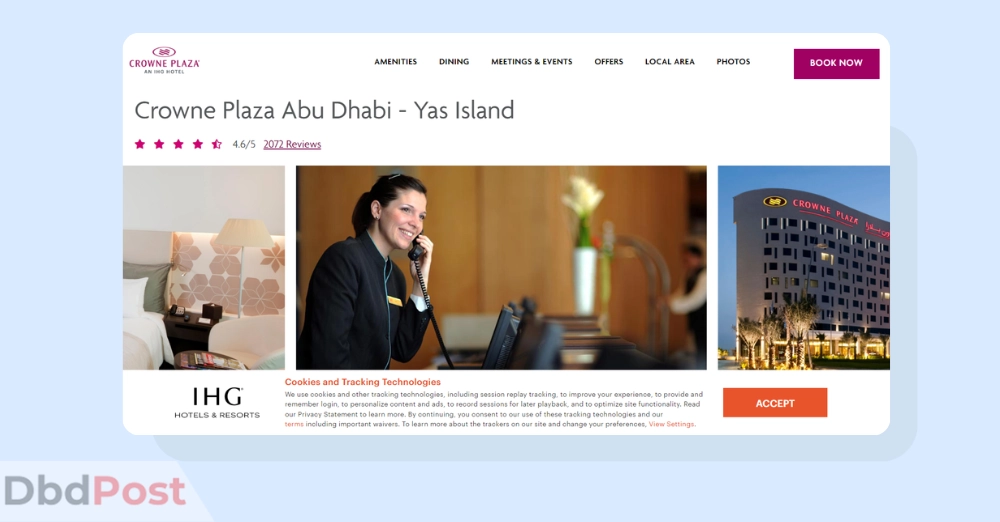 The spa center is located in Crowne Plaza Yas Island, Abu Dhabi, and offers an array of pampering services. You can get custom-tailored treatments such as Swedish, deep-tissue, and hot-stone. The therapies alleviate aches and pains and leave you feeling deeply relaxed and refreshed.
If you're looking for something different, reflexology will provide a unique experience. You can also enjoy the sauna, steam bath, or chill in the jacuzzi for total relaxation. Experience the ultimate pampering session at their spa center in Abu Dhabi.
3.

Radisson Blu Spa Abu Dhabi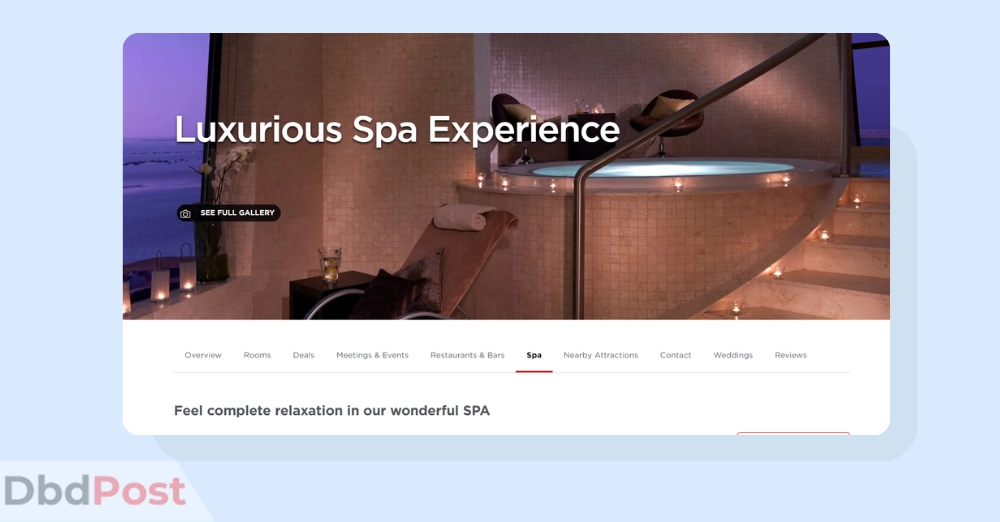 The Radisson Blu Spa offers high-quality luxury and rejuvenation through its specially prepared treatments. All the elements used are naturally pure to give visitors a unique experience. The spa offers different services, like massages, body treatments, facial treatments, manicures, and pedicures.
The treatment rooms are large and comfortable. They have beds that make you feel at home. You can relax in a private shower during your chosen treatments. In addition, the hotel spa has a heated swimming pool and an outdoor whirlpool if you want to relax more.
4.

Thai Oasis Beauty Center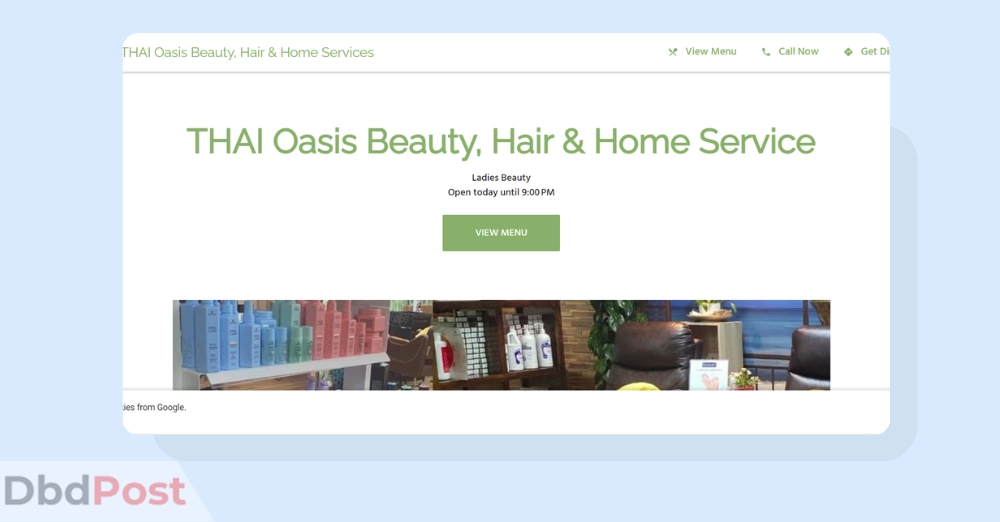 Thai Oasis Beauty Center is one of the best massage center in Abu Dhabi for ladies looking to pamper themselves. They offer home service and therapeutic massage by experienced Thai staff. The center also has cutting-edge color, styling, and treatment equipment, including hairdressing, facials, scrubs, wraps, nails care, and waxing.
Their services include eyelash and hair extensions, threading, and spa treatments for an added relaxation touch. With Thai Oasis Beauty Center, you can look forward to a complete experience that will leave you feeling refreshed and rejuvenated.
5.

Heavenly Spa by Westin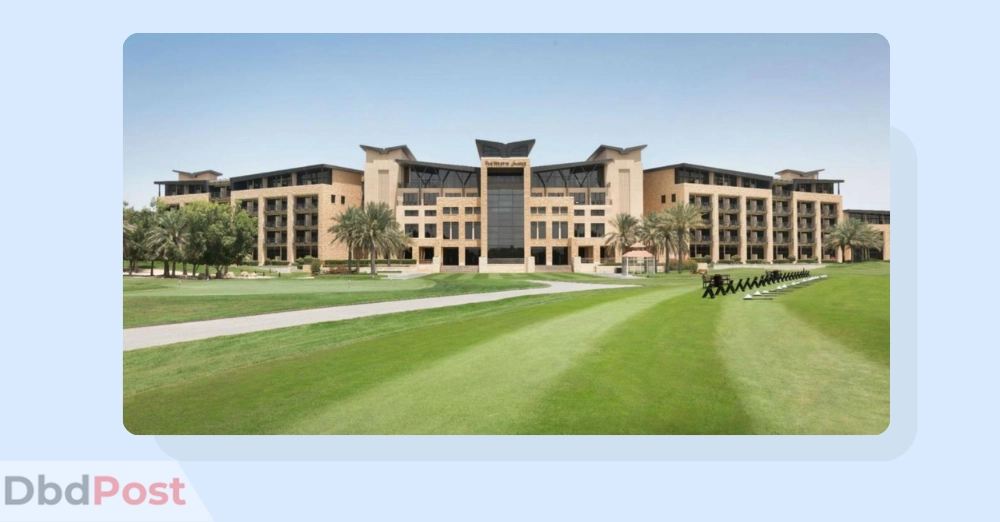 At Heavenly Spa, their team of experienced therapists offers a variety of massage treatments to suit your needs. There are many excellent massages, such as the Heavenly Spa signature massage, the Westin workout, the hot stone, and the pregnancy massage.
The Heavenly Spa offers private men's and women's lounges, making guests feel more comfortable. Various services are available, such as body scrubs, facials, steam baths, and massages. There is a treatment to meet the needs of every individual. The peaceful atmosphere allows guests to immerse themselves in a tranquil environment and truly relax.
6.

Soul Senses Spa & Wellness at Marriott Hotel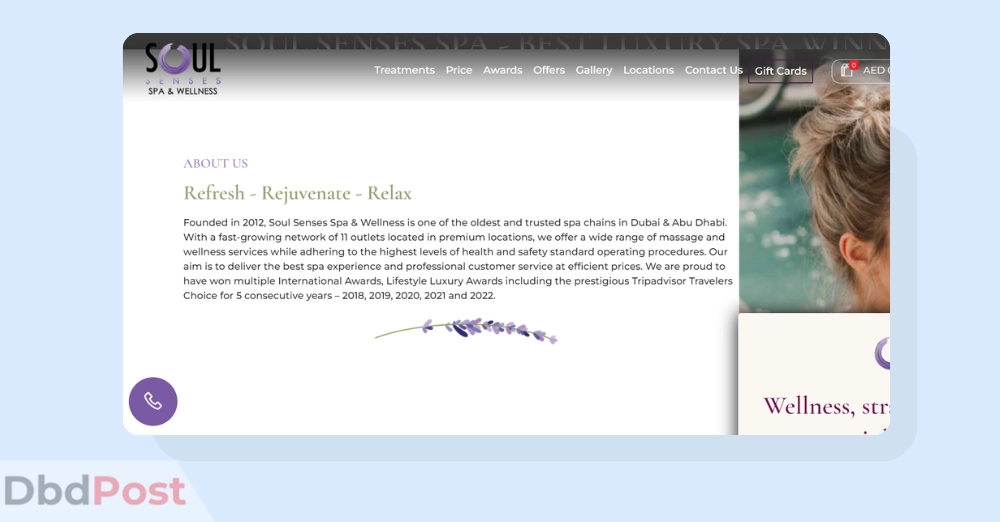 Soul Senses Spa & Wellness offers guests a great experience where they can relax. The professional staff provides a lot of different treatments so you can find the perfect one for them. Also, you can choose from Swedish massages, deep-tissue techniques, and exotic Balinese and Thai treatments.
In addition, the service menu includes a variety of facials, nail care, and body exfoliation for guests looking to pamper themselves further. With its relaxing scents of essential oils and rhythmic pressure and stretching techniques, traditional massage is an incredibly unique experience. For those seeking a restful retreat from the bustle of the city, Soul Senses Spa & Wellness is ideal.
7.

Amore Physical Therapy Center at Emirates Plaza Hotel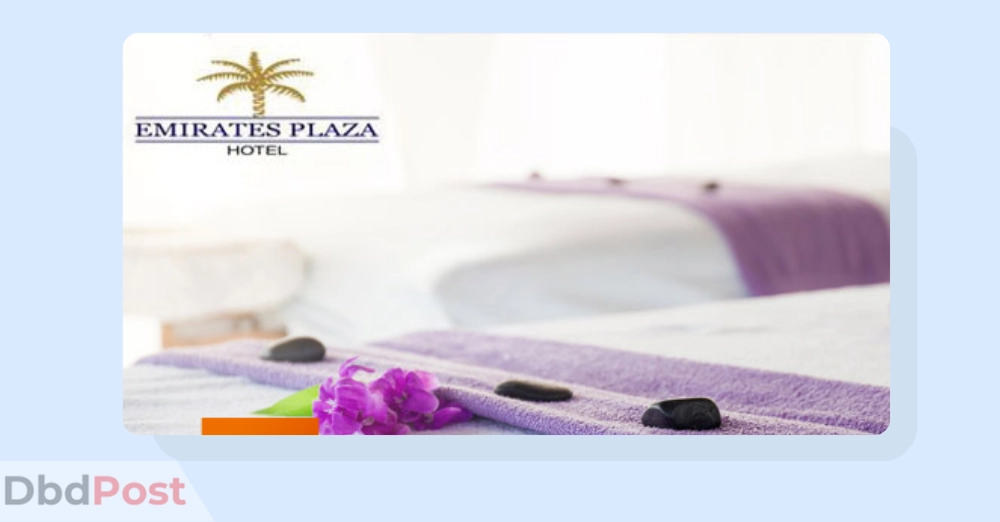 Amore Physical Therapy Center is ideal for meeting your massage service needs. It's located in the Emirates Plaza Hotel, making it ideal for business travelers and peace seekers. The center offers various services, like aromatherapy, Chinese relaxation, and Thai relaxation. You can also try sport relaxation treatment or Swedish relaxation treatment.
They also offer deep tissue spa treatments, body scrubs, and reflexology. In addition, they have a professional staff always willing to help. The atmosphere is relaxing and inviting, perfect for winding down after a long day.
8.

Spa and Wellness Centre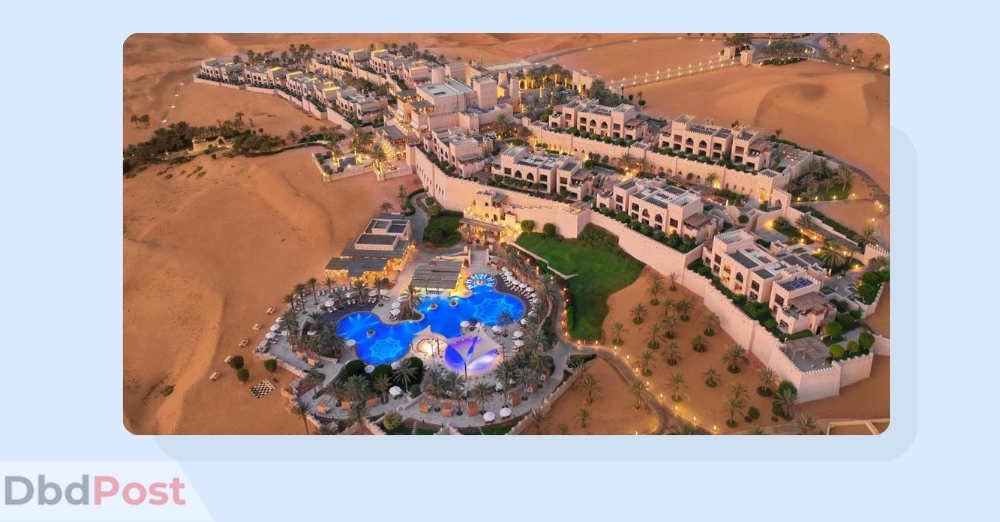 The Spa and Wellness Centre at Anantara Qasr al Sarab Desert Resort offers a variety of massages, body treatments, facials, and foot massage treatments. There are five luxurious treatment suites that individuals or couples can use.
The spa has a meditation center with private male and female changing areas. Two heated Jacuzzis, private yoga classes, steam rooms, an ice room, and a sauna offer relaxation and rejuvenation.
Moreover, they offer various activities for visitors to explore. Guests can try out dune bashing or go on a camel trek. Other activities include horseback riding, archery, and mountain biking. Families can also have fun at the tennis court or kids club.
9.

Remede Spa at The St. Regis Abu Dhabi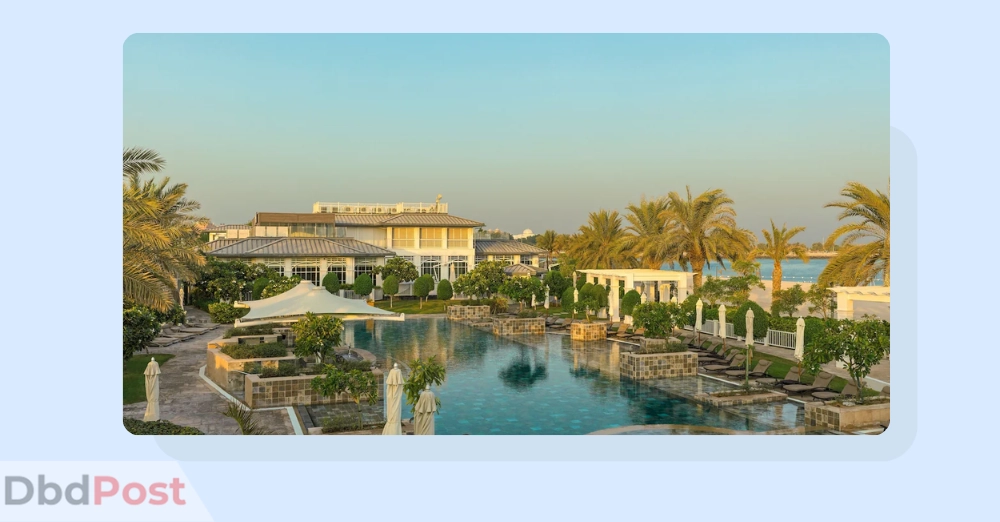 Remede Spa at The St. Regis Abu Dhabi is a perfect escape for relaxation and rejuvenation. Covering 3200 sq. m, the spa has 11 treatment rooms with stunning sea views. Here, you can enjoy an array of therapies, such as their trademark Elemis therapies or treatments featuring local ingredients.[1]Remede spa, "About, … Continue reading
Highly trained therapists are on hand to ensure the best results, while Gentleman's Corner offers tailor-made services. Indulge in your sessions with dry fruit and fresh juice to make your experience special.
10.

Conrad Abu Dhabi Etihad Towers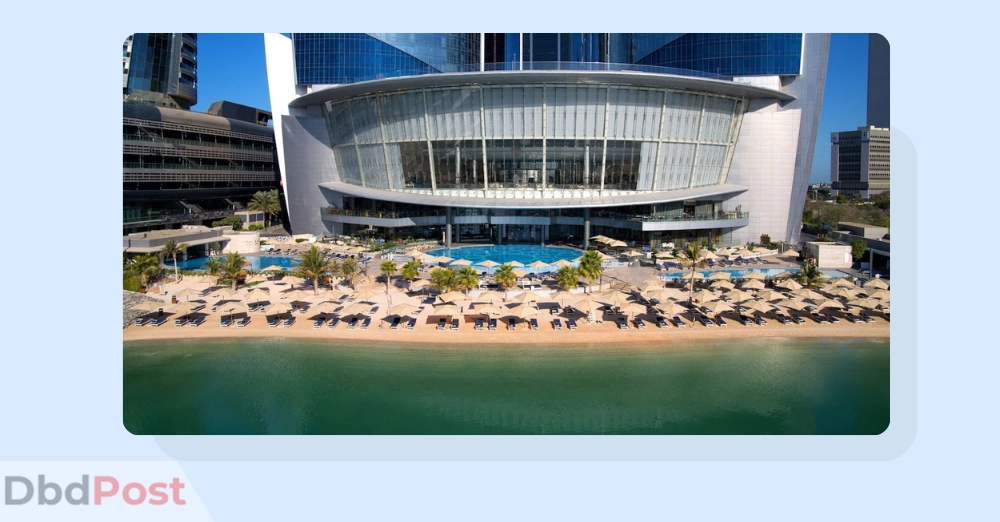 The Conrad Spa is a great place to relax and feel better. They offer many types of massages, from the traditional Swedish and Balinese to more unique treatments like mud chamber treatments and optical blur massage. No matter what type of massage you're looking for, the Conrad Spa has something perfect for you.
The mud chamber treatment detoxifies and nourishes your skin, while the optical blur massage uses meteorite dust and diamonds to reduce wrinkles. With so many different types of treatments available, there is undoubtedly something at the Conrad Spa that will make you feel rejuvenated.
11.

Bellissimo Ladies Center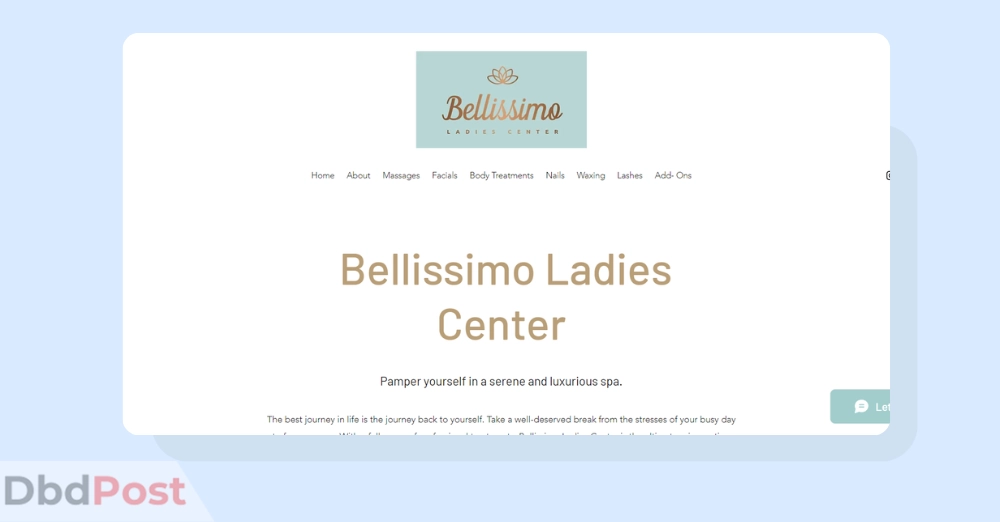 Bellissimo Ladies Center is a serene and luxurious spa where you can get professional treatments for a relaxing experience. Their services include everything from facials and massages to body treatments and waxing.
They even offer something extra unique, like Ancient Chinese Cupping​, Back and Hip Massage, and Hot Stone Massage in their massage. Treat yourself to the luxury you deserve at Bellissimo Ladies Center. Therefore, Bellissimo Ladies Center is the perfect destination for pampering and relaxation.
Cost of massage in Abu Dhabi
Undeniably, Abu Dhabi evokes feelings of luxury, thanks to its myriad of massage options ranging from affordable to high-end. If you're looking for an indulgent experience, you will naturally have to spend more money.
For instance, the Abu Dhabi Marriott Hotel charges 350 AED for a 60-minute full-body massage. Extras like aromatherapy and hot stones will add to the cost. Alternatively, a 60-minute full body massage at Bellissimo spa is only 200 AED. [2]Bellismo, "Massages, https://www.bellissimolc.com/massages#:~:text=Swedish%20Massage%20(60%20min)%2D%20200%20AED"
It's reassuring, however, that since the onset of COVID-19, massage centers have implemented strict sanitization measures such as sanitizing surfaces and regular sterilization. This ensures one can trust in the highest safety standards when receiving treatments from these centers. [3]Department of Economic Development, "Massage and oriental bath centers in Abu Dhabi, … Continue reading
Related Info
---
FAQs
Which is the cheap massage centre in Abu Dhabi?
Bellissimo ladies' center is famous for providing cheap massage in Abu Dhabi, offering a 60-minute Swedish massage for only 200 AED. This cheap spa in Abu Dhabi also has therapies and spas at affordable rates.
Is massage allowed in Abu Dhabi?
You can get a massage in Abu Dhabi if a certified professional does it in a business setting. However, some restrictions exist on the types of massages that are allowed. Make sure that all massages follow Islamic guidelines.
What should I wear for massage in Abu Dhabi?
The amount of clothing you wear during a massage is entirely up to your comfort level. Different types of suits are available for massages, so you can choose how much skin to show.
Is home massage allowed in Abu Dhabi?
Yes, you can get a massage in the comfort of your own home in Abu Dhabi. There are many massage places in Abu Dhabi, so it is essential to research and find a reliable one. If you take care in choosing a provider, you can enjoy a massage without leaving the house.
Final thoughts
In conclusion, visiting a spa massage center in Abu Dhabi is the perfect way to relax and feel pampered. With this Dbd guide, you can find the best massage centre in Abu Dhabi hassle-free. You will also learn how to get the most out of your massage experience.
If you like this article, follow our website for more travel tips. We regularly publish helpful information for travelers.


Arijit Negi is an expatriate living in Dubai for 18 years. He completed his degree in Master of Arts in Journalism from the University of Mumbai. Arijit focuses on providing helpful guides and information for ex-pats living in UAE and visitors to the UAE.