Visiting a massage center in Sharjah is a great way to relax and recharge your body. It's an excellent way to reward yourself after a long workday.
Price of an excellent massage spa in Sharjah depends on location, therapists, and type of massage. Also, some of them offer unique features like Balinese, Swedish, and Thai massages. Furthermore, the spa centers have packages for couples or groups.
This Dbd guide will help you find the best massage spa in Sharjah. We have covered some of the best-rated massage centers including price, location service hours and more.
11 best massage centre in Sharjah
Below, we have the list of the best spa in Sharjah. You can choose any of them depending on your preferences. Make sure the massage places in Sharjah fulfill all your needs before you make an appointment.
1.

La' Mar Spa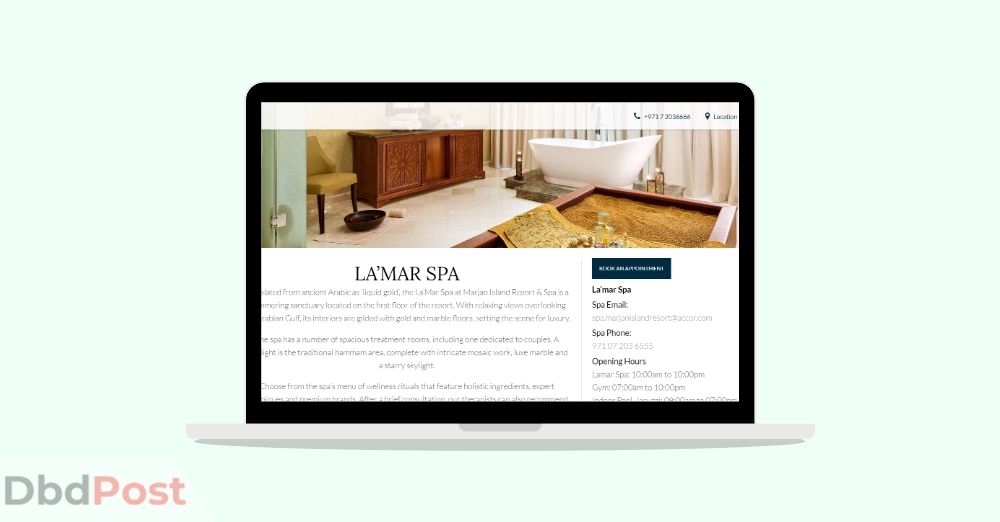 The La' Mar Spa at the Pullman Sharjah Hotel is the perfect place to relax and rejuvenate. Guests can enjoy various amenities, such as a hot tub, sauna, and indoor and outdoor swimming pools. You can choose a 30-minute or 60-minute treatment at La' Mar Spa.
The 30-minute treatments include a back and shoulder massage, head, neck, and shoulder massage, or a foot spa treatment. If you want a longer experience, the 60-minute treatments include aromatherapy, deep tissue, Swedish, Balinese, or hot stone massage.
2.

Club 21 Spa at the Act Hotel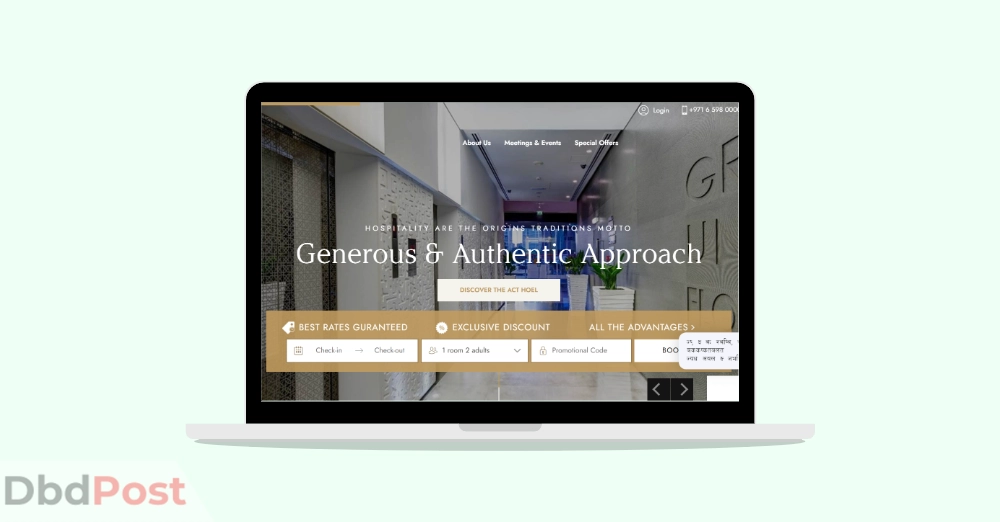 Club 21 Spa is located in The Act Hotel, which has breathtaking views of Khalid Lagoon. Guests can enjoy a wide range of services, including signature full-body massage, aromatherapy, sports massage, anti-cellulite treatments, reflexology, and back massages. The spa is also conveniently located near many famous landmarks in Sharjah, such as Al Noor Mosque.
Moreover, Club 21 Spa facilities include a gym, pool, and kids club. In addition, the kids club offers a variety of activities for children ages 3-12. There is also an engaging games service available for kids.
3.

The Spa at Sahara Beach Resort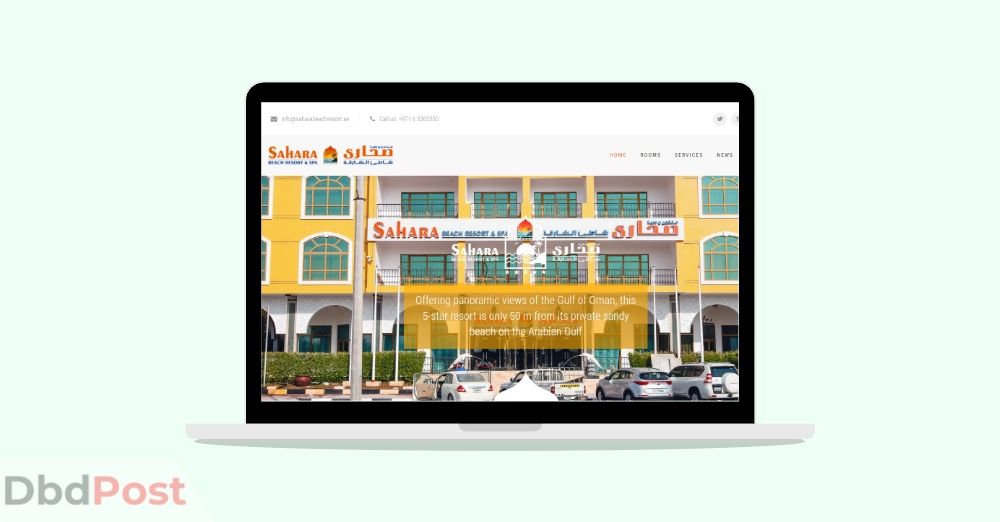 This spa is located at the luxurious oasis in the five-star Sahara Beach Resort and Spa. Here, you can enjoy a Swedish massage, Thai massage, or Chinese massage. A Swedish massage is a traditional relaxation method that employs long strokes to de-stress the whole body. Similarly, Thai massages use pressure and stretch to work out tightened muscles.
The Chinese technique uses acupuncture and pressure points to ease tension. Also, in this spa, you can take advantage of a Moroccan bath. If you are interested in booking a spa treatment at Sahara beach resort, you can do so on their official website or by phone.
4.

Ellipse Spa 72 Hotel Sharjah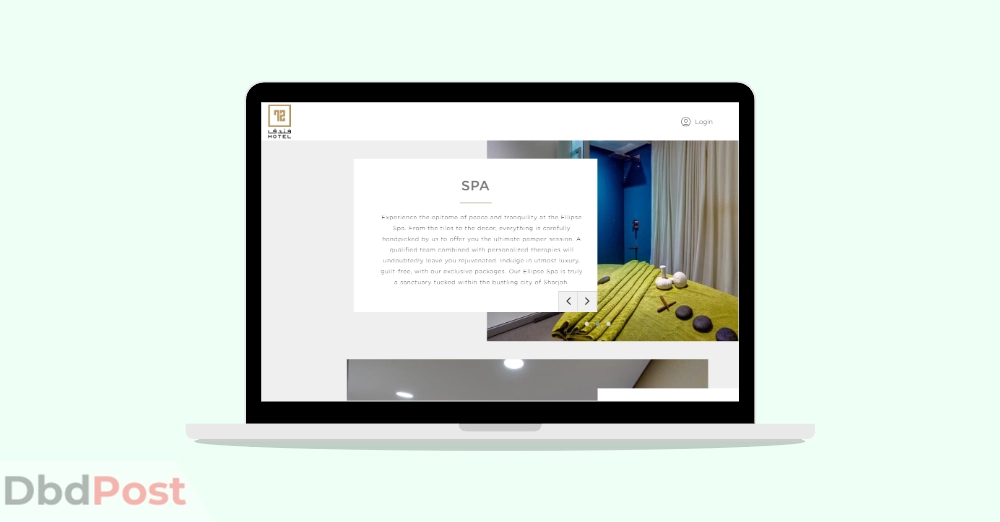 Among many massage center in Sharjah, Ellipse spa in 72 hotel is the perfect spot. This spa offers various services that will make you feel relaxed and stress-free. You can try aromatherapy, facials, or hot stone massages.
Or you might want to get a Swedish massage, a deep massage that your muscles will love. If you want something unique, try the Thai massage, a combination of stretches and techniques. No matter what you choose, you're sure to enjoy it.
5.

Dar Al Maha Beauty Salon – ladies spa center in Sharjah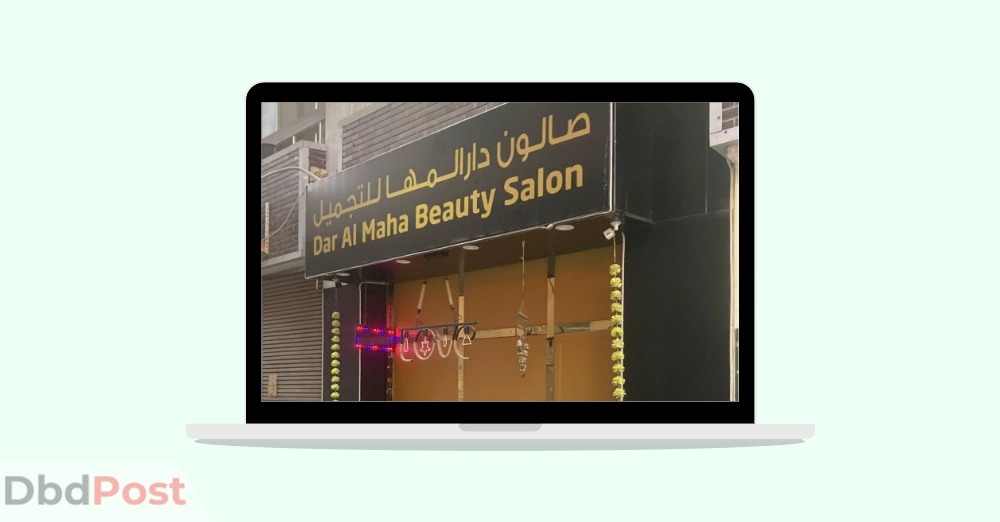 The Dar Al Maha Beauty Salon is the perfect place for beauty lovers to enjoy their services. At the Dar Al Maha Beauty Salon, you can expect to be pampered with services like mani-pedis, facials, and hairdressing services. They offer customized cuts, blow-dries, color, and conditioning treatments.
You will feel and look your best after a visit to the salon. You might be getting ready for a special event or want to feel good. Their professional team will ensure you leave looking and feeling great.
6.

Saray Beauty Centre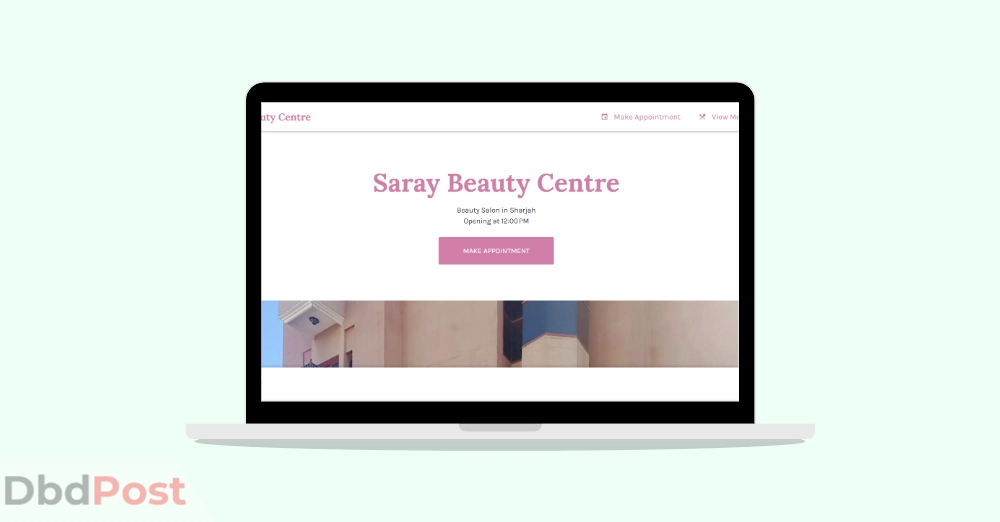 Saray Beauty Centre is a great place to make you look good and feel confident. They offer many services like massages, Moroccan baths, and slimming madero cellulite treatment massage. There are also Swedish relaxing therapy, hot stone massages, head, neck, and shoulder massages for those who need extra relaxation.
If that's not enough, Saray does offer other services like hair, nails, facial treatments, lashes, and threading. Plus, their new summer offers include lash lifts too. Whatever you're after, you can get it done at Saray Beauty Centre with the best results.
7.

Polished Spa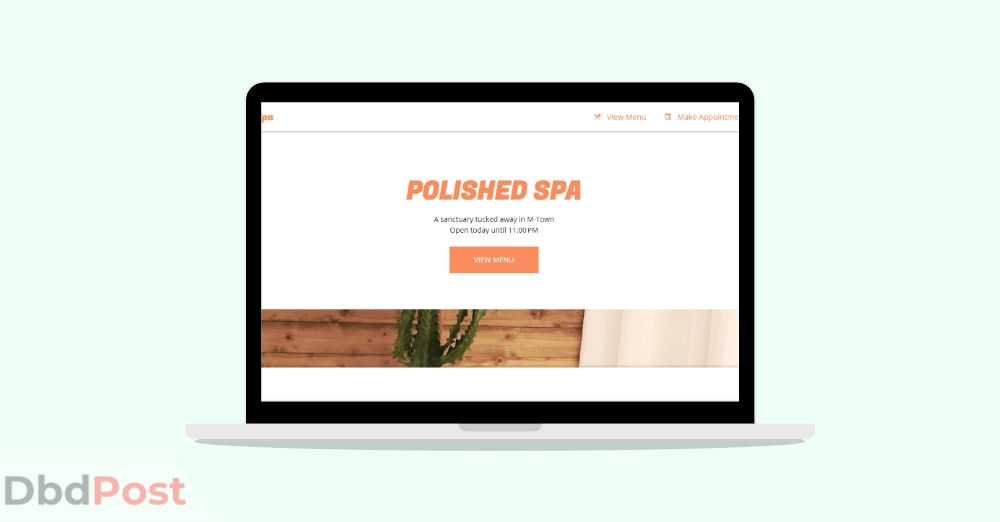 Polished Spa, a women's spa center in Sharjah, is known for providing high-quality massages. The Thinkerbelle (head, neck & shoulder massage) is one of the most popular massages they offer. Some of the other massages they offer are aromatherapy massage, Balinese massage, hot stone massage, pregnancy massage, back massage, hand massage, and reflexology massage.
The salon offers massages, hair and nail services, and facials. Their current promotion includes two hours of service for the price of two services. For summer, they have a special that includes one hour and fifty minutes of service for three treatments.
8.

Dalouk Wellness Spa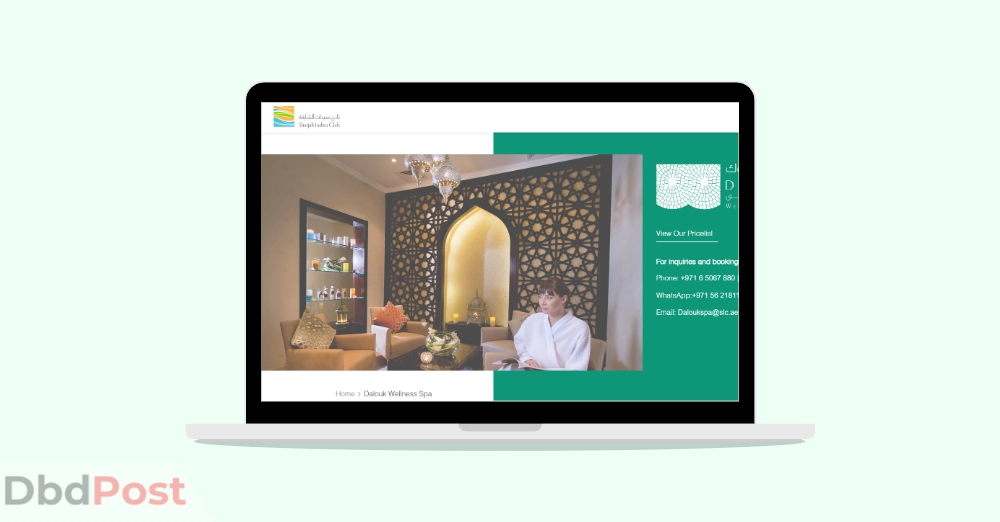 Dalouk Wellness Spa is the perfect spot for complete relaxation. The Spa has consistently been voted one of the best spas in Dubai. From 2011 to 2022, they have maintained top positions in many spa awards. [1]SLC, "Dalouk Wellness Spa, https://www.slc.ae/en/Facility/Dalouk-Wellness-Spa#:~:text=Winner%20of%20the,details%20and%20prices."
The Dalouk Wellness Spa offers a variety of massages. These massages include the Himalayan salt stone detox, hot stone, ice and fire muscle therapy, organic color harmonizing, Emerald, and underwater massage. Also, you can get a 15% discount on all packages over 3,000 AED.
9.

Spa Moroccan bath & Massage By Jazz – Cheap Massage Centre in Sharjah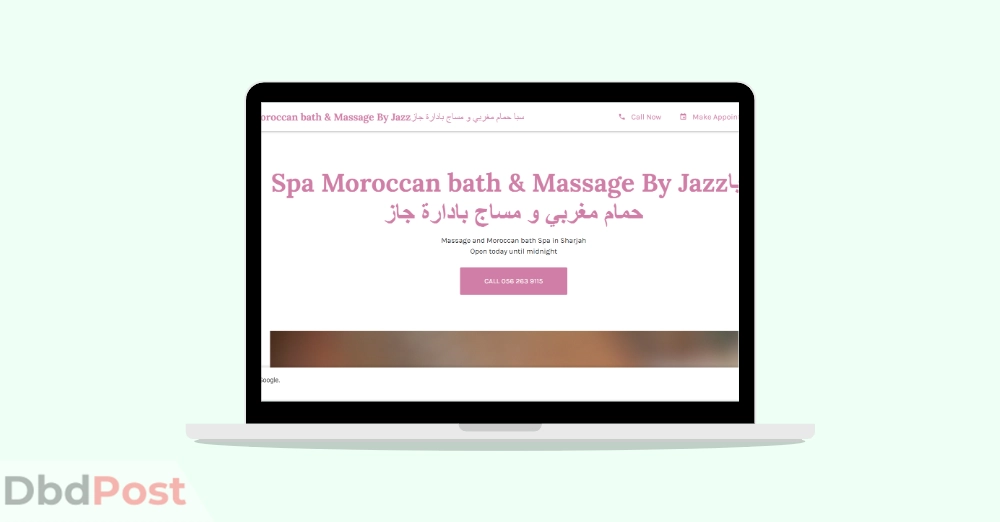 The Spa Moroccan bath & Massage by Jazz is a great place to go if you're looking for a relaxing massage, facial, or body wrap. The spa has a wide variety of services to choose from, so you're sure to find something that will make you feel relaxed and refreshed.
They offer different types of massages like relaxing massage, deep tissue massage, steam massage, Swedish massage, Thai massage, Moroccan bath, and Hammam. If you want to make an appointment with them, you can do so by direct calls.
10.

Iran Ladies Salon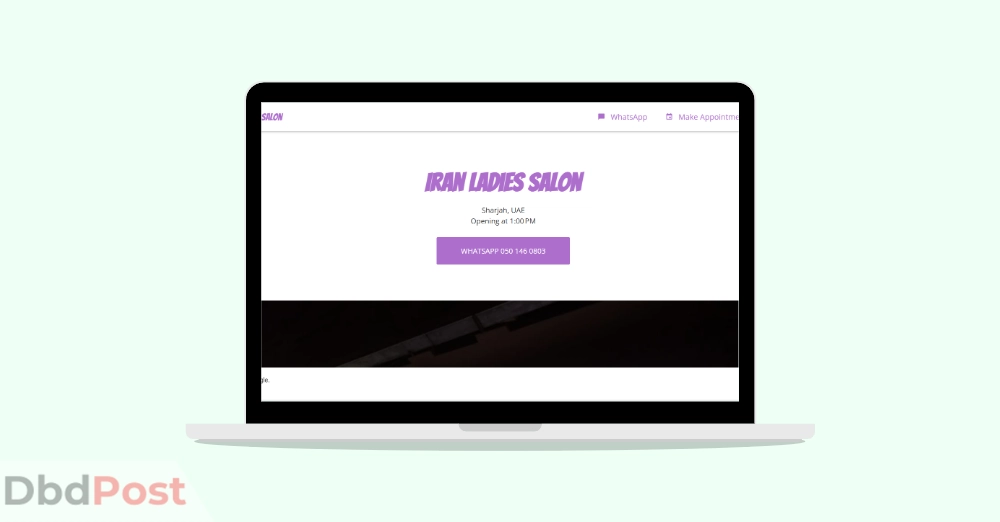 Iran Ladies Salon is a cutting-edge beauty salon that offers various services, including waxing, threading, hair color, haircutting, and hairstyling. With over 30 years of experience, they are dedicated to offering customers only the best products and services. Their most popular services include waxing and threading.
From simple waxing to complete makeovers, the salon's talented staff will take care of you. Additionally, the staff is fluent in multiple languages, making it easy to serve customers. If you would like to book an appointment at Iran Ladies Salon, you can visit their website or WhatsApp.
11.

Aura Alternative Medicine Centre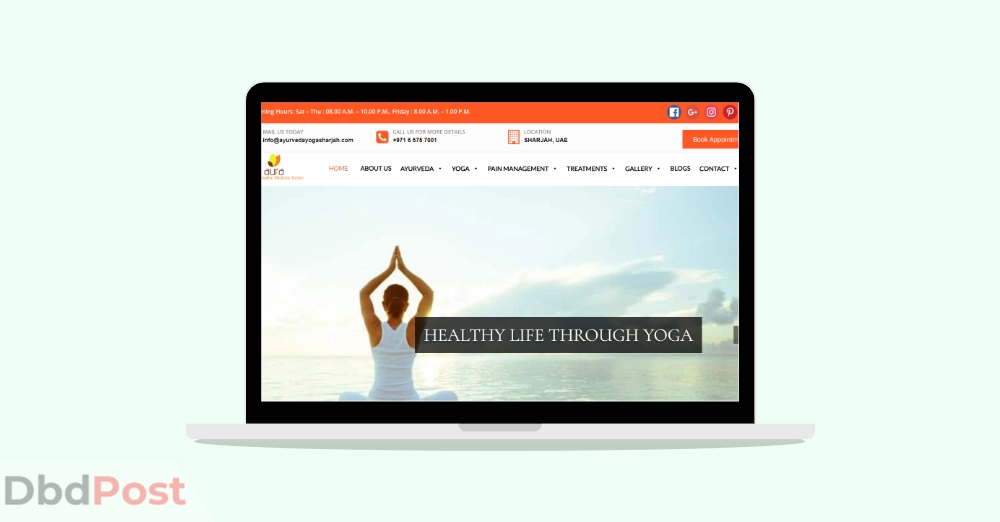 Aura Alternative Medicine Centre, established in 2008, offers services like ayurvedic massages, wellness therapies, rehabilitation, doctor consultations, and several treatments. They also provide various therapeutic services like yoga, naturopathy, acupuncture, and ayurvedic spa.
Yoga can help improve your flexibility and strength, whereas, Naturopathy can help you get better using natural methods. Acupuncture is a traditional Chinese medicine that uses needles to help with different health problems.
Cost of massage in Sharjah
Massages can be a great way to relax. However, the price may vary depending on the type of massage and where you go. Also, the experience and qualifications of the therapists can play a vital role in the cost of the massage.
The average cost of a mass message is 200+ Dirhams per hour. A luxurious massage may be more expensive, like the 60-minute Swedish massage at Club 21 Spa in The Act Hotel, which costs 400 AED. But at Saray Beauty Centre, you can pay only 300 AED for a full body massage that lasts 60 minutes.
Some extra services like reflexology or hot stones can cost you more money. Although the cost might be a bit high, there are often ways to save money, like discounts and referrals. So it doesn't have to break the bank.
Related Info
---
FAQs
Final thoughts
Visit one of the massage spa center in Sharjah to relax and feel pampered. You can choose from affordable massage centers to premium spa centers. Also, you can choose from modern and traditional therapies.
We hope this Dbd guide has helped you find the best massage center in Sharjah. Stay tuned for more information like this.