Massage center in Dubai can help you relax and rejuvenate after a long day of work or sightseeing. Many people seek massage services regularly, and also a trending activity. With various options, you can get a massage for your specific needs.
If you're looking for a traditional Swedish, hot stone, or Thai massage, you can find a reputable center that offers these services.
Spa center in Dubai provides services such as massages, facials, body scrubs, manicures, and pedicures. From luxury spas to budget-friendly options, many choices are available.
This Dbd guide explains the top massage places in Dubai, their services, location, and how to reach them. So, without further delay, let's get started.
21 best massage centers in Dubai
There are many benefits to getting a massage, and with the wide range of massage centers in Dubai, it's easy to find one. Massages can help to relieve muscle tension, improve circulation, and reduce stress levels. Now, let's look into the best massage spa in Dubai.
1.

Tal Spa at the Palm Jumeirah Royal central hotel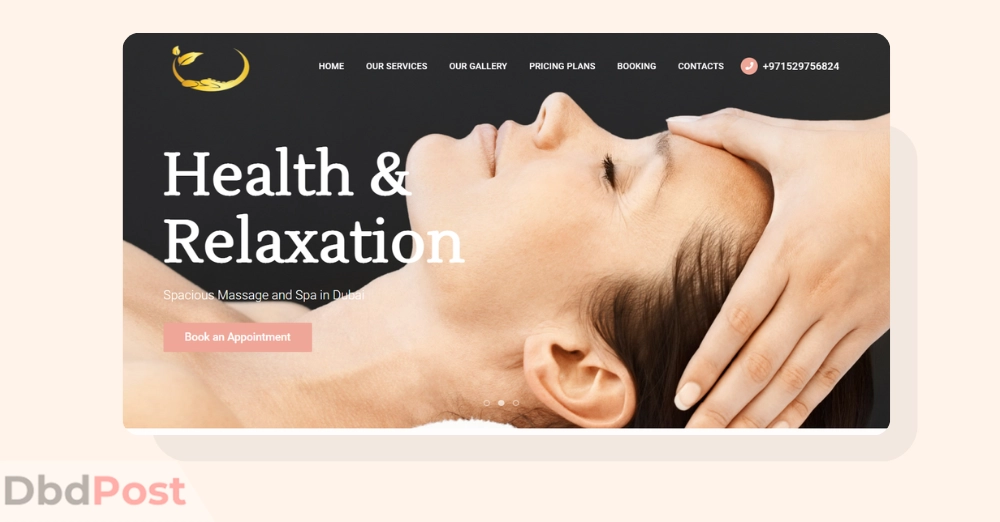 Tal spa offers a variety of massage therapies to suit your needs. The message center is situated in the Palm Jumeirah Royal Central, making it convenient for those who want to enjoy a relaxing massage while exploring all that Dubai offers.
The spa offers customers a range of facial and body treatments, ensuring complete skin integrity and a glowing complexion. From massage techniques using hands, fingers, elbows, and toes.
Not only do they guarantee a luxurious experience, but they also follow the highest safety standards for their guests. As part of their health promotion program, all customers get a flat 20% Off on their first visit.
2.

The Akaru Spa at Jumeirah Creekside hotel – Beach massage center in Dubai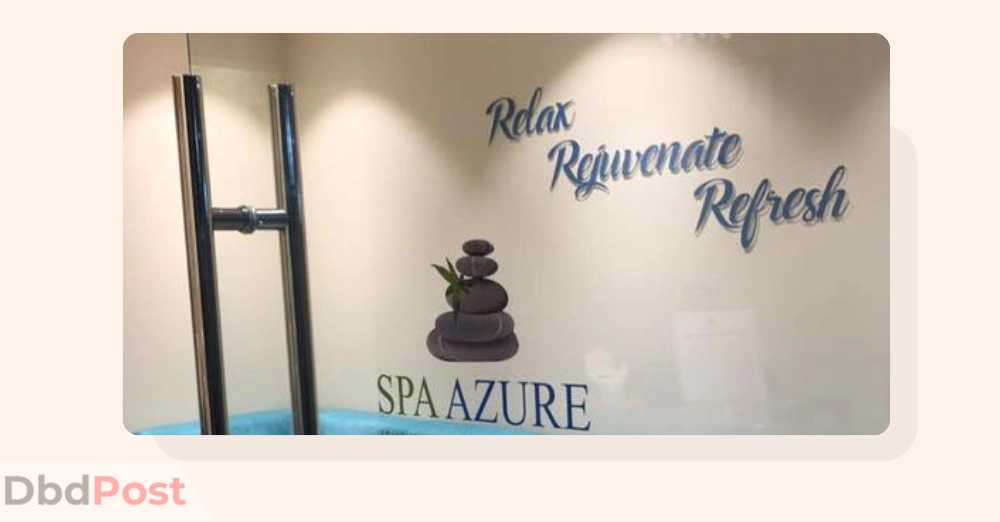 Akura Spa at Jumeirah Creekside Hotel is part of the five-star hospitality of Jumeirah Group of hotels. The spa offers excellent views of the gardens, specially designed to provide a relaxing space for guests.
There are 14 treatment rooms, including a dedicated, private men's area. With an experienced team of specialists offering a range of services like facials, spa treatments, and body wraps. Personalized packages and special membership offers are also available. Akura Spa is the perfect place to unwind, relax and rejuvenate.
3.

Naturelife spa Downtown at Rixos Premium JBR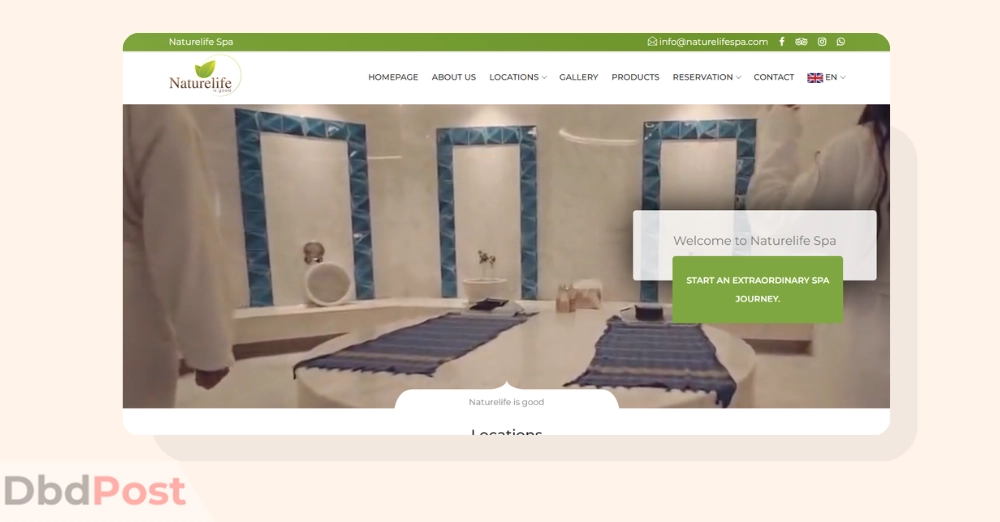 Situated atop the stunning Rixos Premium JBR hotel, Naturelife spa Downton is a five-star sanctuary for mind and body. Established in 2008, this award-winning center features an array of spa facilities, including a sauna and steam room.
You can relax at the spa facilities and experience ice fountains, facials, spa treatments, and body scrubs. They also offer various beautifying services, such as waxing and make-up application. Naturelife Spa Downton is the perfect place to relax and rejuvenate. It has an idyllic setting and luxurious amenities.
4.

Pout salon & spa – Cheap massage center in Dubai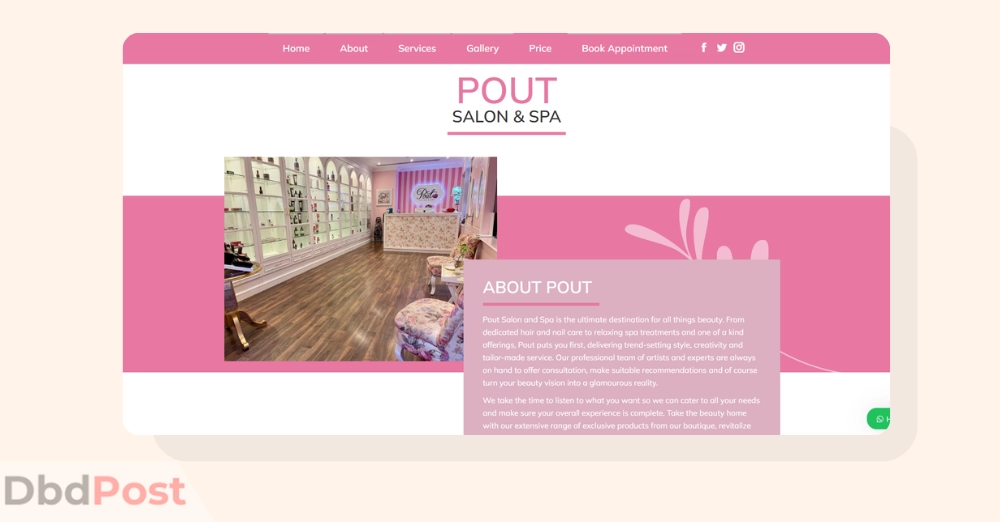 Pout Salon & Spa offers a broad range of beautifying, massage, and spa services. From special body services like Morrocan bath, spray tan, back facial, and hydra facial to hair and nail treatments, threading, and make-up.
The salon's highly trained staff are experts in delivering trend-setting style, creativity, and tailor-made service, ensuring that every customer leaves looking and feeling their best.
In addition to its extensive list of treatments, Pout also boasts a chic boutique where customers can browse and purchase. Whether you're looking for a relaxing massage or a new hairstyle, Pout Salon & Spa is the perfect place to pamper yourself.
5.

Soul Senses spa & wellness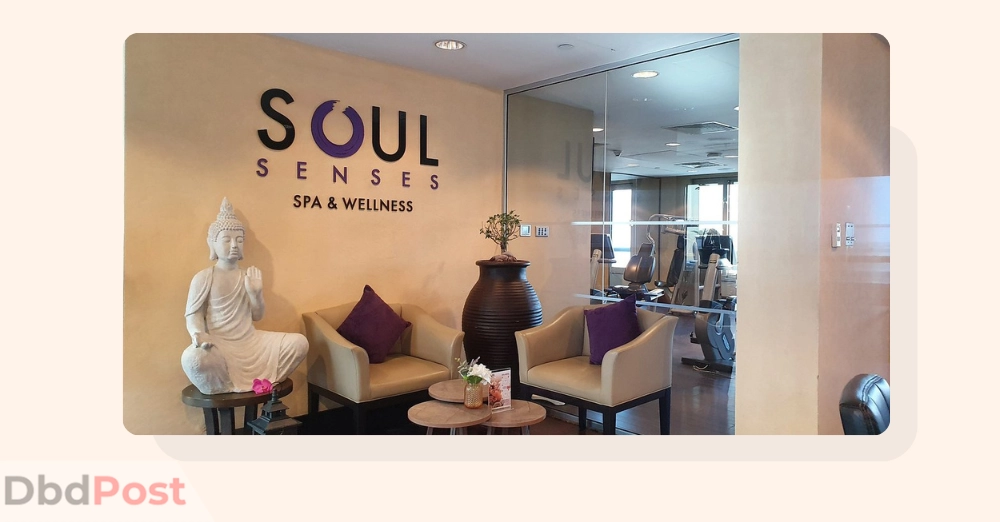 Soul Senses Spa & Wellness provides various services to help you relax and feel fresh. Their awesome services include massages, facials, body treatments, scrubs, wraps, facials, manicures, and pedicures. You can also have a waxing service done at the spa.
Therapists at the spa aim to give you a great experience with every service. They will personalize each service based on your needs. The additional services include Thai and Balinese therapies, facials, and nail care services.
6.

Naam spa – Thai massage center in Dubai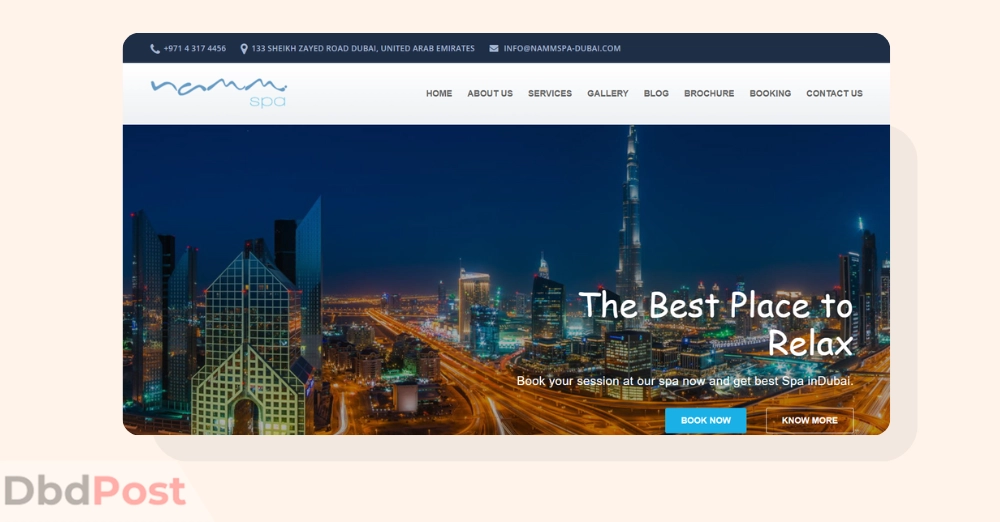 Namm Spa is a massage center in Dubai specializing in Thai-style massage and therapy. The word "Namm" is a Thai word that signifies "water," Other services they provide include facials treatments, spas, and body scrubbing.
In addition, the spa specialties in body scrubbing. They offer date & cardamom body scrub, caramel sea mud body mask, whitening seaweed body mask, and Thai herbal steam. Each treatment is designed to leave you feeling refreshed and rejuvenated.
7.

Breakwater wellness centre at DoubleTree by Hilton – Hilton massage center in Dubai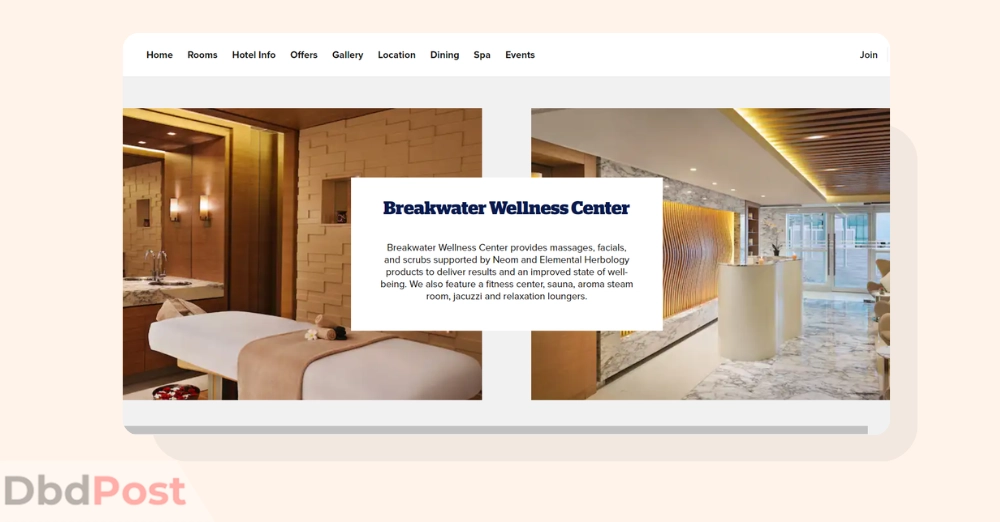 The Breakwater Wellness Center is a luxurious spa that offers excellent services to help guests relax and chill. This massage center in Dubai features a thermal lounge with a sauna, multiple treatment rooms, and an infinity pool with a private beach. Guests can enjoy a couples massage or take advantage of the hands-on therapy supported by organic products.
From soothing element aromatherapy massages to invigorating deep tissue massage therapy, guests can find the perfect treatment to suit their needs. The hot-stone body massage is ideal for easing muscle tension, while the Thai balance massage improves their well-being.
8.

Soul Senses spa & wellness at Sheraton grand hotel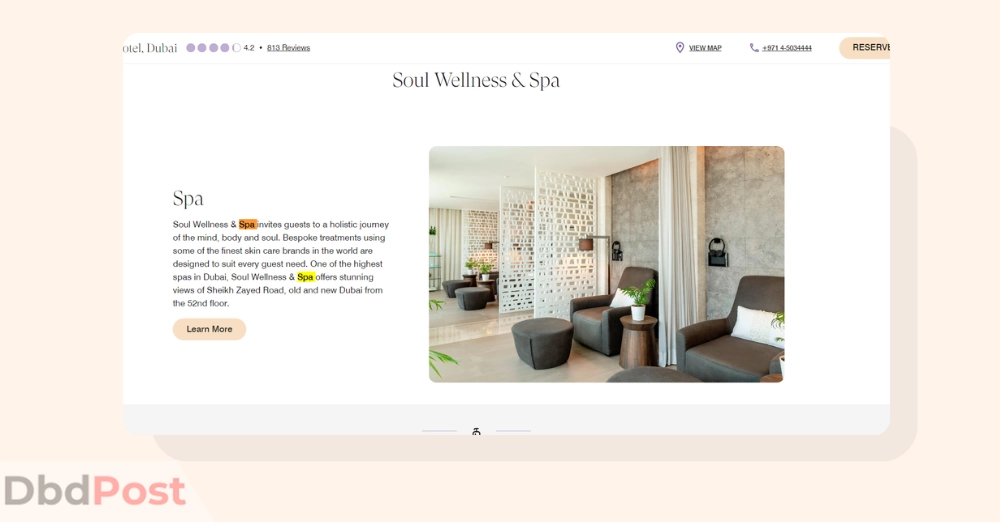 Soul Senses Spa & Wellness offers relaxation and rejuvenation within the five-star Sheraton Grand Hotel. Guests can indulge in enriching body oil massages, blissful facials, and invigorating body treatments. The spa also features various pampering services such as scrubs, wraps, and facials. Manicures and pedicures are also available to complete the ultimate spa experience.
The therapists at the spa aim to please you with every service step. The visitors are always given a tailored experience based on their requirements. Also, the treatments range from Thai and Balinese therapies to facials and nail care services.
9.

Rayya wellness at Ramada Downtown – Accessible massage center in Dubai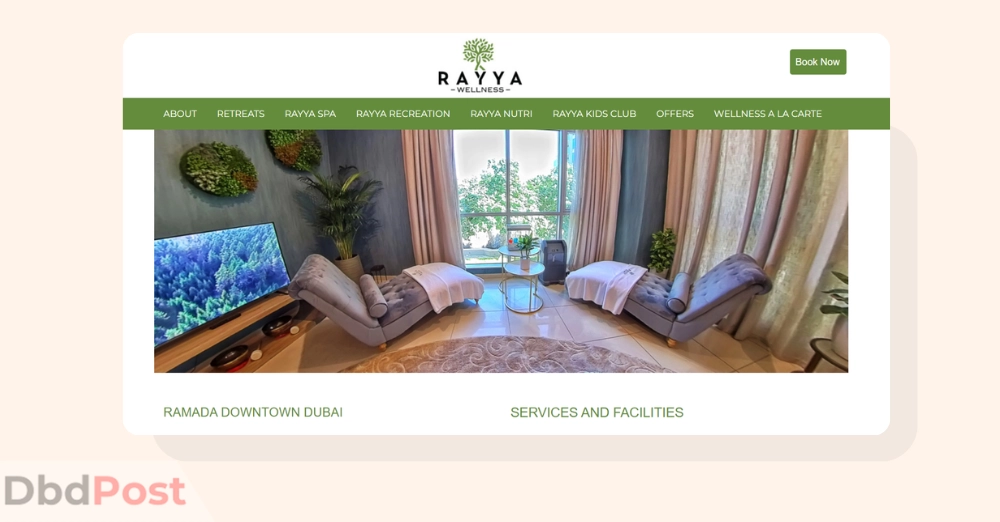 Raya Wellness at Ramada Downtown Dubai is the perfect place to revitalize your mind, body, and spirit. Their convenient location, just a 5-minute walk from Dubai Mall, allows you for a refreshing workout or relaxing spa. Also, Ramada is located in "The Centre of Now," you're guaranteed to be surrounded by the best the city offers.
Raya Wellness offers personal rejuvenation treatments that blend ancient healing methods with the latest technology. Their treatments are designed to leave you feeling refreshed and invigorated. Whether you're looking for a relaxing massage or a quick workout, they have something for everyone.
10.

Niyama spa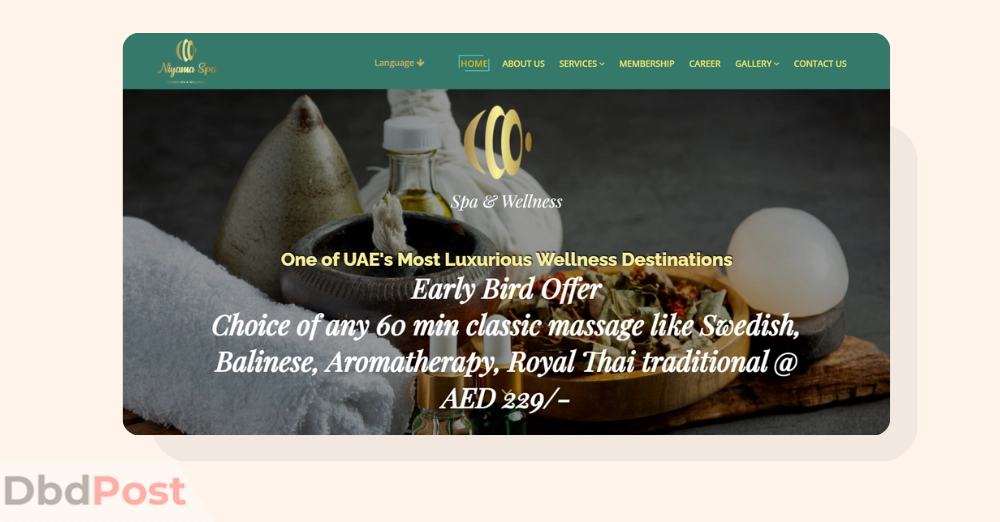 Niyama Spa is one of the most luxurious wellness destinations in the UAE. Their therapists and estheticians will provide superior service with relaxing touches to create an intimate, world-class, memorable, and unparalleled experience.
They have a special Thalmarin draining massage that combines essential oils that provide a draining massage and purifying effect. Also, it improves circulation, stimulates the breakdown of fat, detoxifies, and smoothes the skin.
The combination of Exfoliating Marine Salt further enhances this unique experience. Grape seed oil, thyme, cypress, cinnamon, juniper, rosemary, and lemon work together to create a truly remarkable and refreshing experience.
11.

Thai Chi spa at Marina Byblos hotel – Thai massage center in Dubai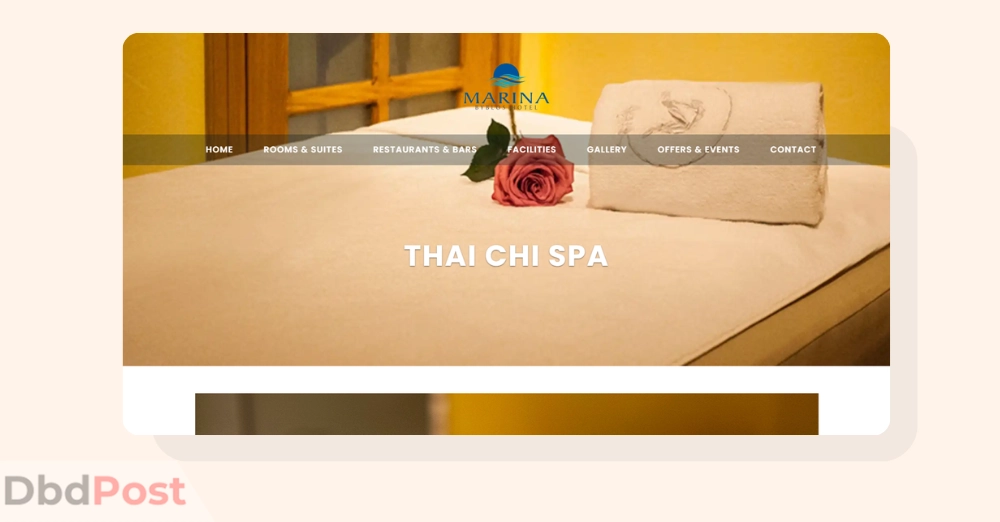 The Marina Byblos Hotel is the perfect place to relax and unwind. With its stunning views of the Burj Khalifa and elegant, contemporary interior design, the hotel offers tranquility in the city's heart. But it's not just the hotel's physical beauty that makes it an excellent choice for a relaxing getaway.
Thai Chi Spa offers a range of treatments that will leave you feeling refreshed and rejuvenated. From traditional Thai to Russian massage, acupressure to shiatsu, reflexology to aromatherapy, skilled massage therapists will help you ease stress and tension. Also, there are signature treatments that will surely exceed your expectations.
12.

Spa Zen at Voco Dubai – Zen massage center in Dubai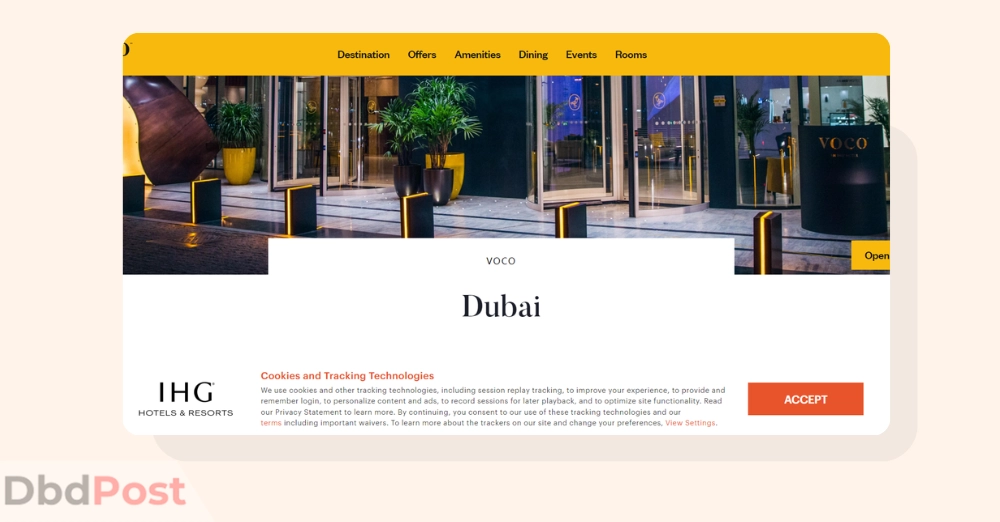 Float away from your stresses and into sheer bliss at the Zen spa on the 7th floor of the Voco Dubai. This oasis of relaxation offers a wide range of treatments for the body and mind with outdoor pool, steam bath, and sauna. Specialized packages for gentlemen, teens, and pregnant women are available, ensuring that everyone can find the perfect way to relax.
For those who want to stay active, there is also a fully equipped gym with expert personal trainers to help you reach your fitness goals. Whether you're looking for a quiet moment of reflection or an invigorating workout, the Zen spa has everything to recharge and rejuvenate.
13.

Red nail salon & spa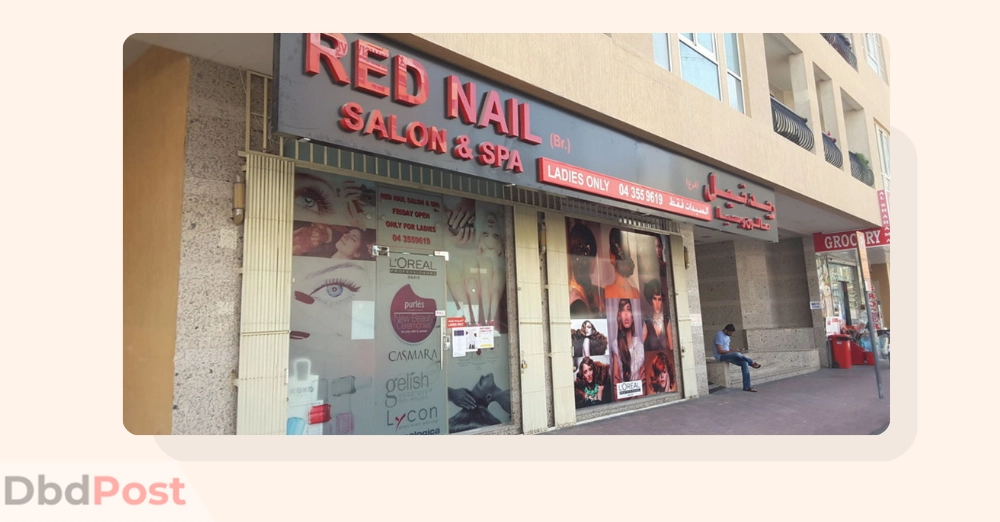 Red Nail Salon & Spa is the perfect place to unwind and relax. You get a wide range of hair, body, and nail care treatments using only the finest products. Also, they have highly skilled therapists who are experts in various spa treatment techniques, so you can be sure to find the perfect treatment.
Alternatively, opt for a Moroccan bath session, a revitalizing experience that will leave you feeling refreshed. Also, you can try luxurious facials or indulgent waxing options for something truly special.
14.

Azure spa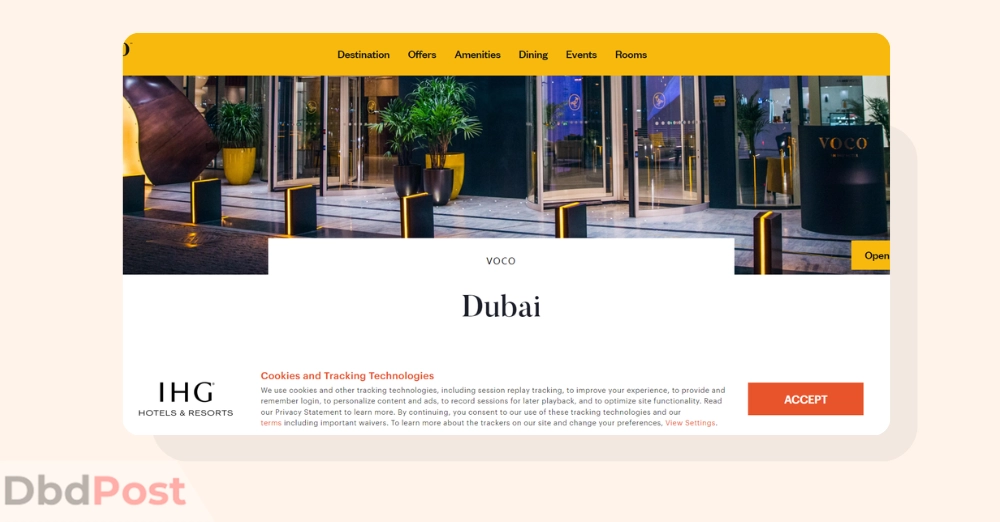 The Azure Spa at the Holiday Inn Dubai is a world-class spa that boosts relaxation and pleasure. The experienced team of beauticians awaits guests with various services, including spa treatments, scrubs, and facials. Tailored and personalized packages are also available, ensuring guests enjoy a unique and memorable experience.
The Azure Spa also features specialty rooms, like the Moroccan Hammam, Thai Treatment, and Couples VIP for a unique experience. Whether looking for a quick pick-me-up or a comprehensive treatment plan, the Azure Spa is sure to exceed all expectations.
15.

Sheira beauty and ladies nail spa – Affordable massage center in Dubai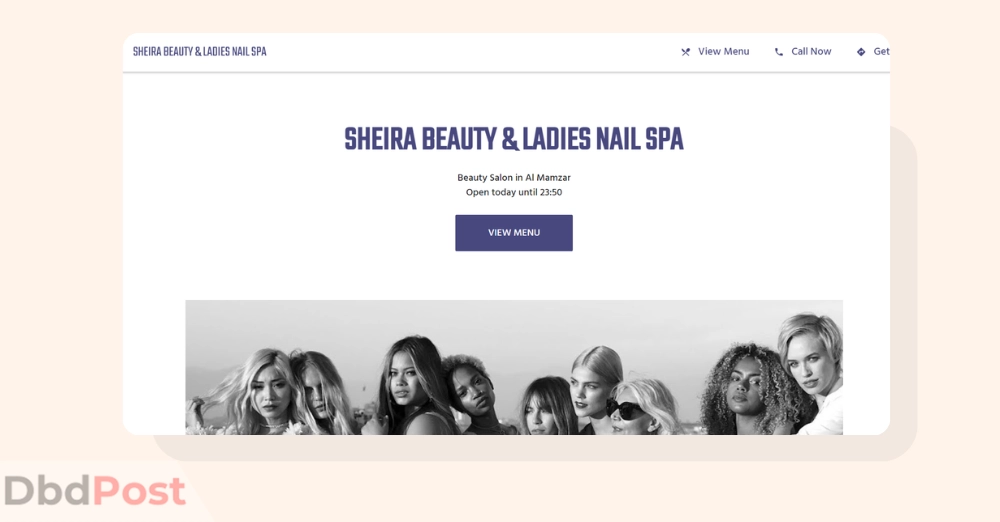 Located in the luxurious Mövenpick Al Mamzar Hotel, Sheira Spa offers an array of services to help you relax and feel good. Their stress oil massage combines gentle strokes and aromatic oils to ease tension and promote relaxation. Also, their Swedish massage utilizes long, flowing strokes to improve circulation and reduce stress.
Their Moroccan bath combines the benefits of a traditional bath with aromatic scents for something truly unique. They have skilled therapists who use the finest products, including those from Loreal Paris, Thalgo, Entity, and more. Their spa also offers unique treatments like foot massage, back massage, bridal Heena, and various other services.
16.

Pink line spa – Beauty spa in Dubai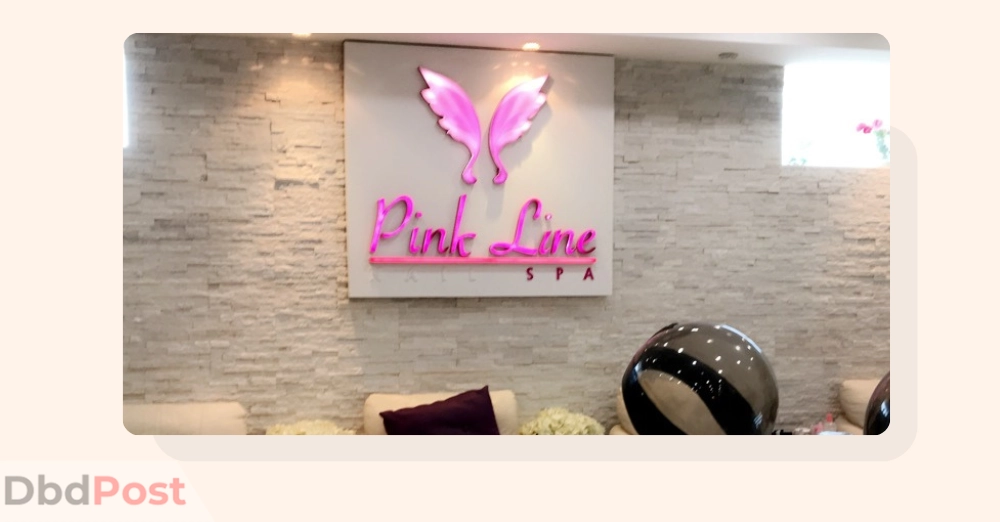 Pink Line Spa offers a wide range of massage and beauty services to help you look and feel your best. This massage center in Dubai provides a variety of treatments to soothe tired muscles and promote relaxation.
They also offer nail care services, including manicures, pedicures, waxing, and hair removal. For those looking for a complete makeover, they offer a variety of packages that include everything from skincare to hair styling. Whether you're looking for pampering or a complete makeover, Pink Line Spa is the perfect place for all your beauty needs.
17.

Softouch spa Damac Maison distinction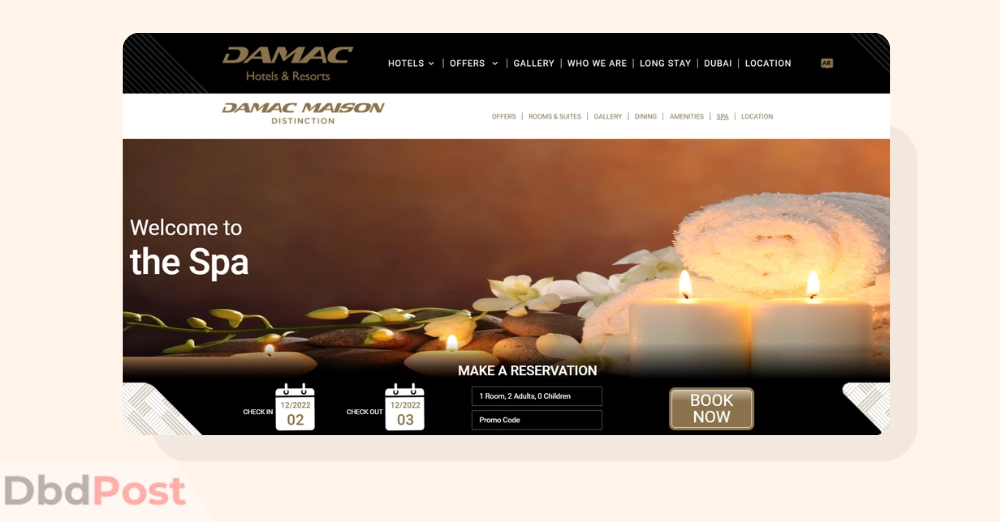 Set amidst the bustle of downtown Dubai, Softouch Spa offers a haven of luxury and relaxation. The spa features seven spacious treatment rooms, each with its private Jacuzzi. There is also an indoor steam room, sauna, and cocooning room for couples.
Ayurveda inspires the treatments with a blend of Swedish, Thai, Balinese, and Indian spa traditions. Customers can also enjoy the outdoor pool with a view of the city's skyline. Whether you're looking for a relaxing massage or a rejuvenating facial, Softouch Spa is the perfect place to unwind and recharge.
18.

Onsen spa at Movenpick Downtown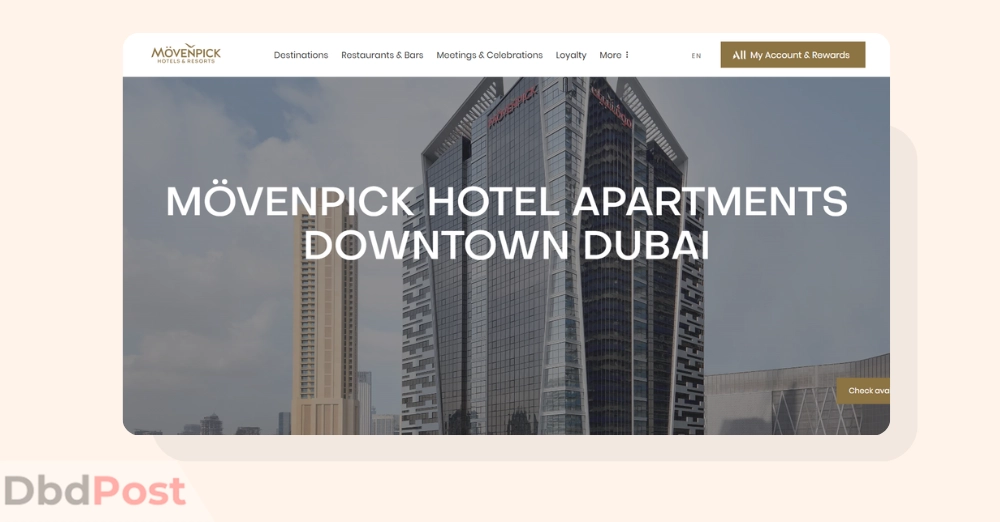 Nestled in the heart of Dubai's vibrant Downtown area, the Onsen Spa in the Movenpick Downtown is a haven of peace and relaxation. With a stunning view of Burj Khalifa, the spa offers a selection of wellness treatments designed to help you unwind and recharge.
Rejuvenate with a selection of wellness treatments and work out in the fitness club or relax in the gym, sauna, and pool. Highlights of the spa include the Balinese relaxation massage, the warm stone massage, and the signature Onsen Spa treatment.
19.

The spa at Pullman Dubai Downtown – Best spa in Dubai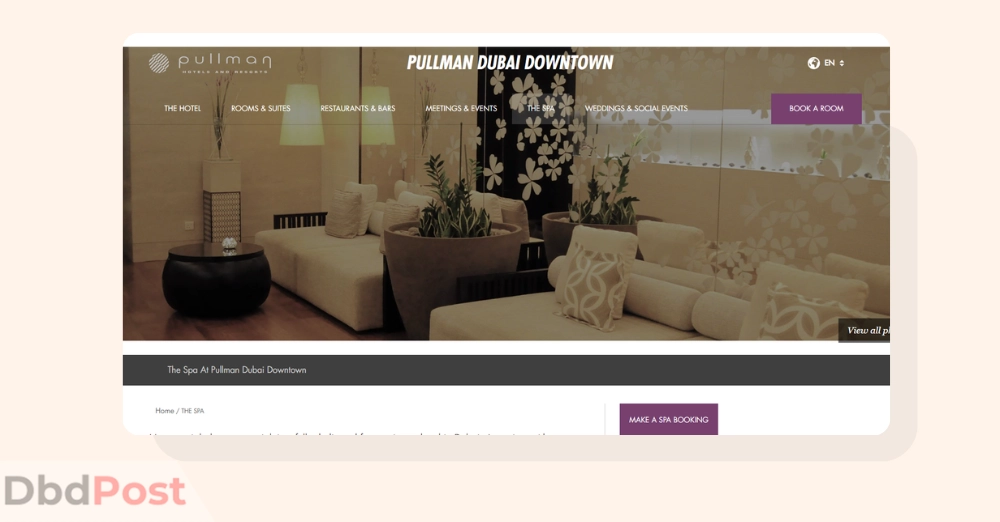 The Spa at Pullman Dubai Downtown is a serene oasis in the city's heart. With four spacious treatment rooms, it offers various services designed to promote wellness and relaxation. Guests can enjoy massages, facials, and other treatments using high-quality products from brands such as Babor and Thalgo.
The staff comprises internationally trained therapists and experts dedicated to providing an unparalleled experience. In addition, you can enjoy the modern fitness center and outdoor lap pool with a view of Burj Khalifa. After a workout or treatment, you can relax in the outdoor Jacuzzi or one of the saunas, steam rooms, or rainforest showers. The spa also has separate men's and women's locker rooms, each with its sauna and steam room.
20.

The spa at the Meydan hotel – Luxury massage center in Dubai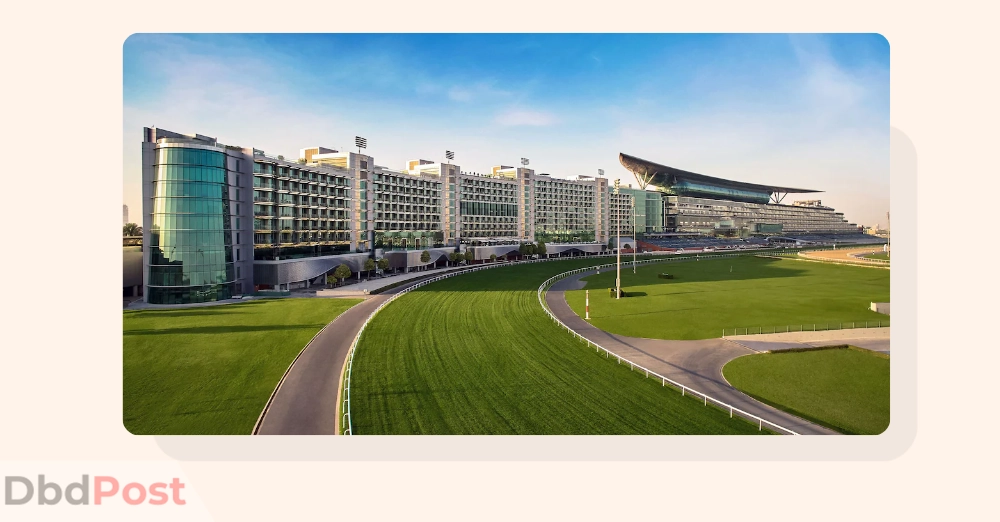 The Meydan Hotel offers a wide range of wellness treatments to recharge you. There is something for everyone, from signature massages and facials to various body treatments. The relaxing environment and exceptional customer service make it the perfect place to unwind.
In addition, well-trained male and female therapists are experts in their field and will leave you feeling refreshed and rejuvenated. Whether you are looking for a relaxing massage or a more invigorating facial, the Meydan Hotel has the perfect treatment.
21.

Yinyang connection spa – Chinese massage in Dubai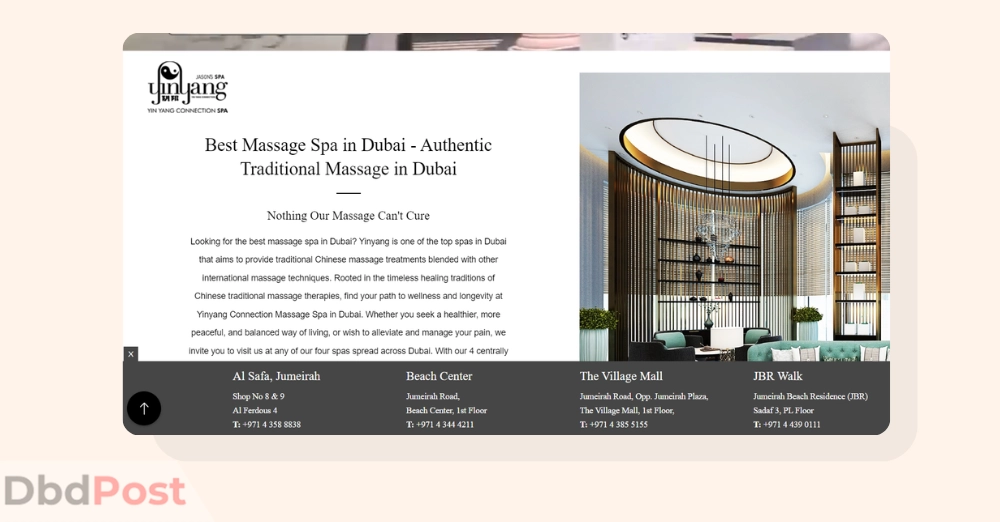 The Yinyang Connection Spa offers a variety of traditional Chinese massage treatments blended with international massage styles worldwide. The spa has four centrally located luxury spas in Dubai, offering various massage services.
They also offer a special pregnancy massage which is gentle, relaxing, and suitable for back pain, cramping, and fatigue. The massage includes deep strokes on muscles, pressure on specific points, and focus on muscles and joints. This massage benefits the mother and the baby, providing a sense of calm and relaxation for the mother-to-be.
Cost of massage in Dubai
A massage in Dubai can be a truly relaxing and enjoyable experience. However, it is essential to know the cost of a massage in Dubai before booking an appointment.
Massages in Dubai range in price depending on the type of massage and the session duration. For example, sessions typically cost between 300 and 400 dirhams per head for 60 minutes. On the other hand, deep tissue massages may start from 500 dirhams.
One of the most affordable massage center in Dubai is the Pout Salon & Spa. Prices start from 80 AED for a basic head and neck massage to 340 for a full body massage. On the contrary, the spa at Medyland is premium and expensive, with sessions starting from 350 AED.
It is essential to consider your budget when choosing a massage in Dubai. However, a cheap massage in Dubai can also provide an unforgettable experience.
What are the health benefits of massage?
Massage has been around for a long time, providing many benefits to people's physical and mental health. We may know massage as an art form of pressing or rubbing muscles, tendons, and ligaments. Nowadays, massage therapy is being increasingly seen as a standard treatment for a wide range of medical conditions and situations.
This explains why massage treatment is essential for optimal physical and mental well-being. It works like magic on our bodies by assisting with pain relief and stress reduction. Now, let's look into the benefits of massage therapy. [1]Mayo clinic, "Benefits of massage, … Continue reading
Physical benefits
Improved blood circulation
Better quality sleep
Decreases stiffness and improves muscle flexibility
Enhances immunity
Helps to encounter nerve pain
Decreases joint inflammation
Mental benefits
Decreases stress levels
Makes you feel energetic and fresh
Encounter anxiety and depression
Decreases insomnia
Makes you feel relaxed and improves your mood
These are just some of the many health benefits associated with massage. It is essential to research and consult your therapist before you book a massage appointment. With proper guidance, you can make sure that you enjoy the best possible outcome from your massage session.
Related Info
---
FAQs
Final thoughts
A massage in Dubai can be a truly relaxing and enjoyable experience if you plan it out properly. It is important to consider the type of massage, your budget, and your therapist's credentials before booking an appointment. With careful planning, your massage session will surely provide ultimate relaxation and rejuvenation.
We hope this Dbd guide on message centers in Dubai has helped you choose the best massage center for your needs. Enjoy the experience and stay pampered.