The trading companies in Dubai deliver high-quality goods to people. They work with a wide range of goods, from products required for day-to-day life to heavy machinery.
The UAE hosts many big trading companies in Dubai that help thrive the development of the country's economy. Some of the big trading companies in Dubai are Farway, Astic General, Elevation, and more.
Our team researched and analyzed various trading companies in the UAE. We considered factors such as reviews, services, reputation, and products.
Our Dbd guide provides an informative overview of the big trading companies in Dubai.
11 Best trading companies in Dubai
Here, we have listed 11 of the best trading companies in Dubai.
1.

Farway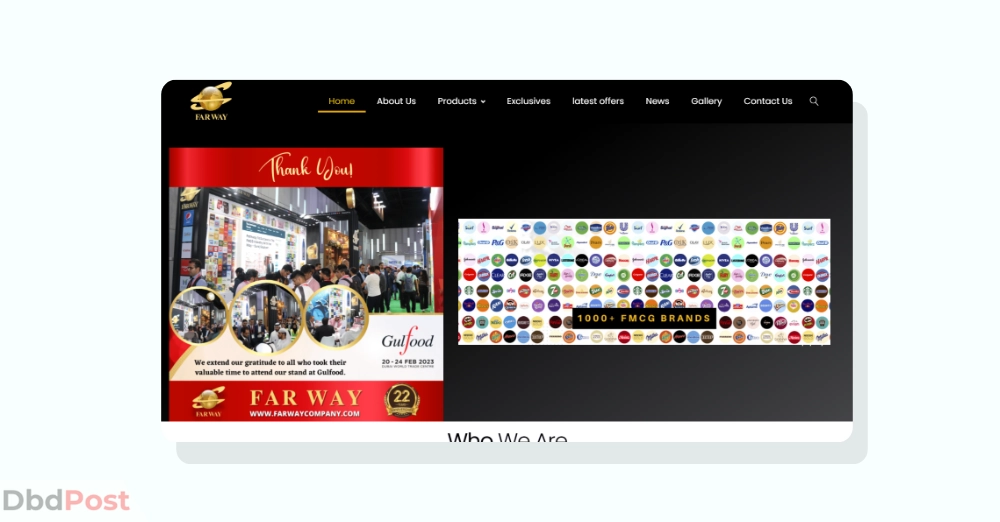 Farway trading is a leading exporter, importer, and distributor of fast-moving consumer goods in the Middle East.
The company collaborates with popular brands worldwide. It distributes various products, including chocolates, pasta, coffee, tea, beverages, skincare, personal care, cleaning, and household essentials.
Their product line includes well-known brands such as Pepsi, Nestle, Monster, Cadbury, Hershey's, Ferrero Rocher, and Kinder joy.
With a strong distribution network, Farway trading ensures its products are available to people across the Middle East. Their commitment to quality and customer satisfaction has helped them build a loyal customer base.
2.

Fakhruddin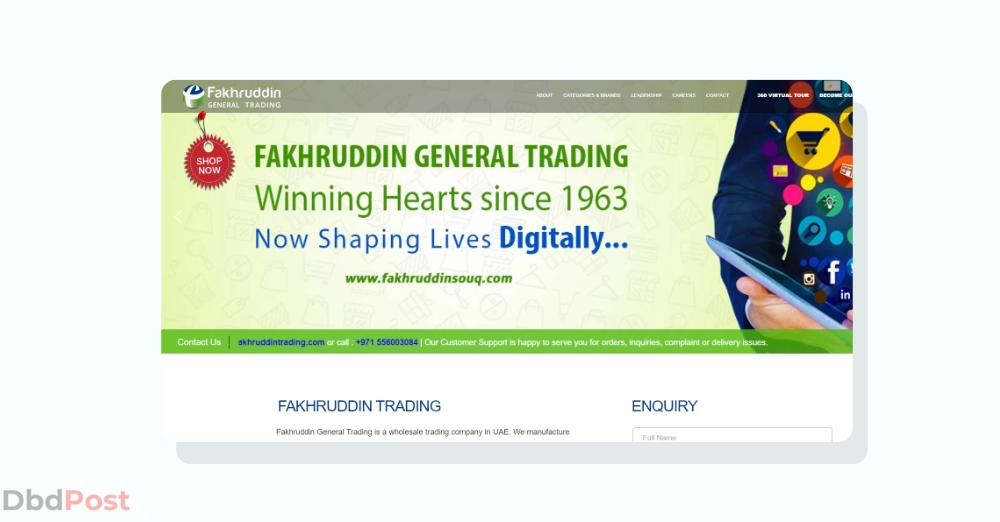 Fakhruddin General Trading is a wholesale importer and exporter of business and consumer products across Africa, Asia, Europe, and the Middle East.
The company has partnerships with brands such as Breet, Bond Feah Fragrance Division, and Cool Man.
Moreover, Fakhruddin General Trading is committed to delivering high-quality products and services to its customers. Their product line includes party supplies, smoking accessories, cosmetics, kitchen and dining items, stationery, cleaning supplies, and much more.
With a strong focus on customer satisfaction, Fakhruddin General Trading has become a trusted distributor of a wide range of products in several regions.
3.

Astic general trading L.L.C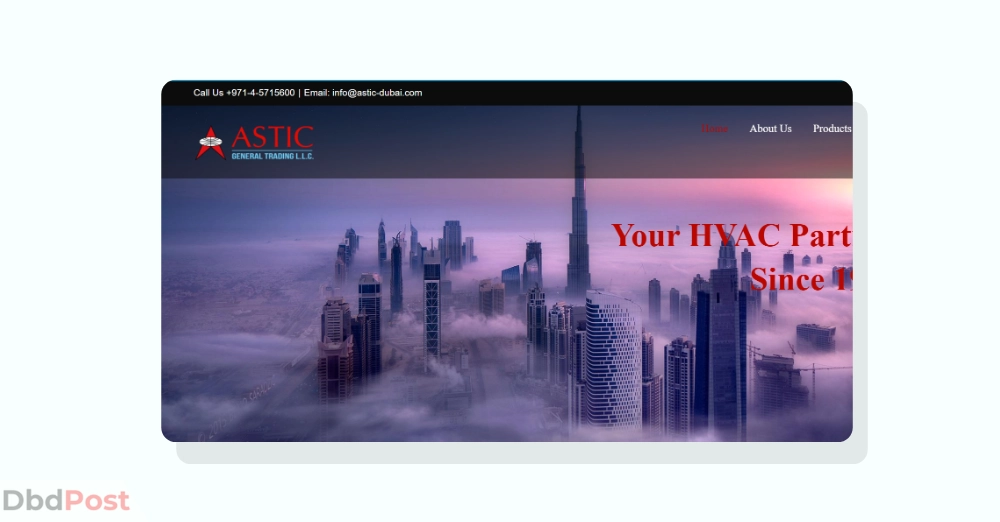 Astic General Trading is a leading supplier to the HVAC/MEP sector in the UAE, representing major brands in the region. They are exclusive distributors of Fevicol and Belven, two internationally recognized brands.
Astic General Trading's products are world-renowned and adhere to international standards such as ASTM, BS, JIS, DIN, EN & IS.
They offer various products, including HVAC accessories, Belven valves, adhesives such as Fevicol, fiberglass wool, rockwool, and aluminum & GI.
With a strong focus on quality and customer satisfaction, Astic General Trading has become a trusted supplier.
4.

ELEVATION General Trading LLC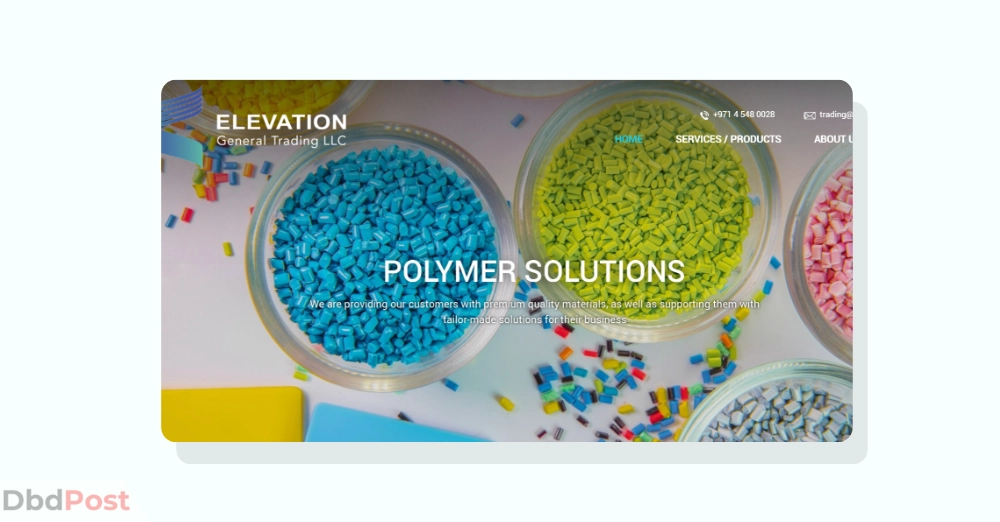 Eleven Supply is a material distributor that operates across various regions such as the Middle East, North Africa, and Asia.
They specialize in distributing polyamide, polyethylene, polypropylene, thermoplastic elastomer, ethylene vinyl alcohol, and resin.
Eleven Supply provides custom-made materials to various industries. Some of them include packaging, construction, automotive, petrochemicals, paint, resin and adhesive, pipe, agriculture, shoe, and leather.
The company is committed to delivering high-quality materials that meet the needs of its customers.
5.

Finetrade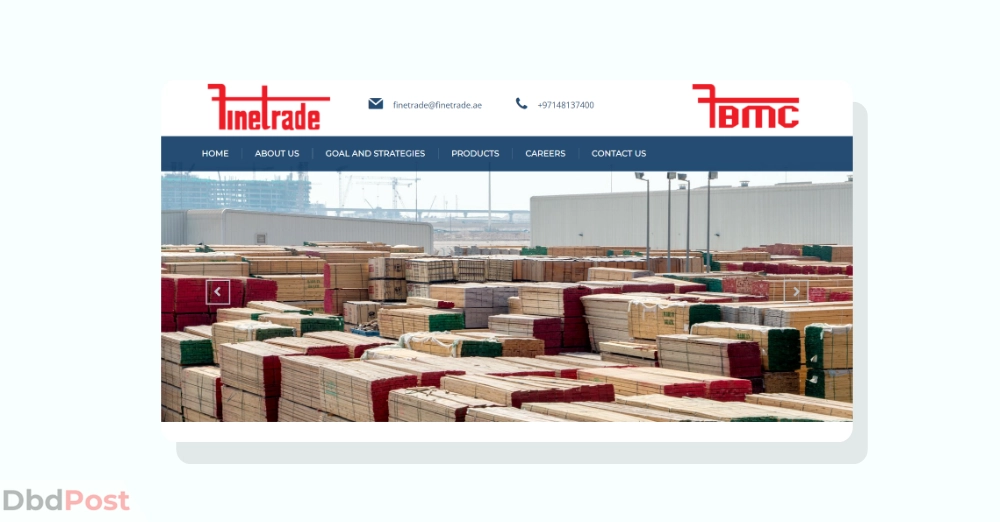 Finetrade Group is a company that specializes in supplying high-quality construction goods.
Their professional staff is dedicated to serving customers who require fast-track supplies. They provide services for high-rise buildings, retail and commercial developments, and housing estates.
Moreover, Finetrade Group's products include various wood materials such as white wood, film-faced plywood, hardwood, flexel sheets, and tubular chip boards.
They are committed to delivering high-quality products that meet the needs of their customers.
6.

MK Trading Company L.L.C.Location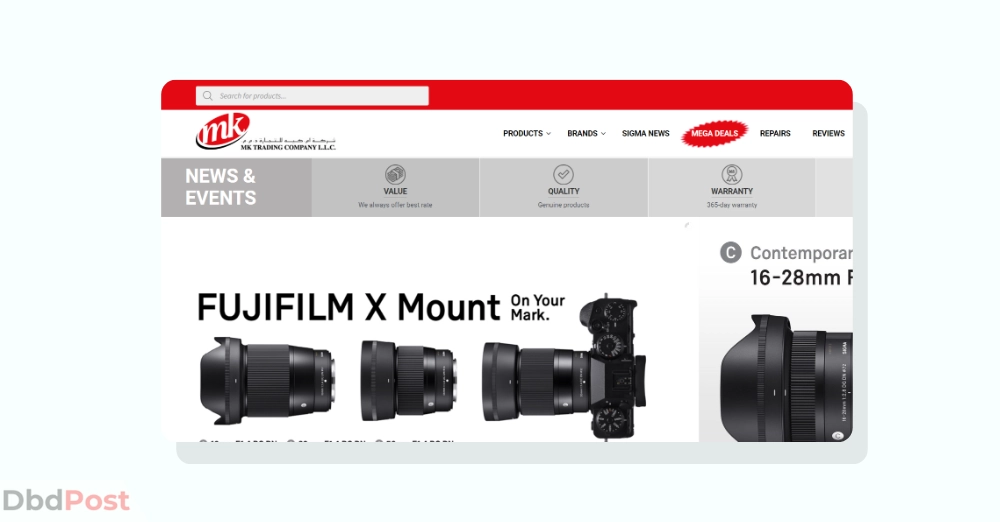 MK Trading is a reputable distributor and supplier of Photographic Equipment and Electronic accessories in the UAE.
They offer their products at a reasonable price, making them an excellent choice for photography enthusiasts.
Their products come from top brands such as K&F Concept, Phottix, peak design, Sekonic, SanDisk, Nissin Digital, and many others.
MK Trading offers a wide range of photographic equipment, including lenses, flash accessories, tripods, light meters, filters, memory cards, microphones, and more.
As a result, customers can find all the necessary equipment in one convenient location.
7.

BoxHub Cargo Containers Trading LLC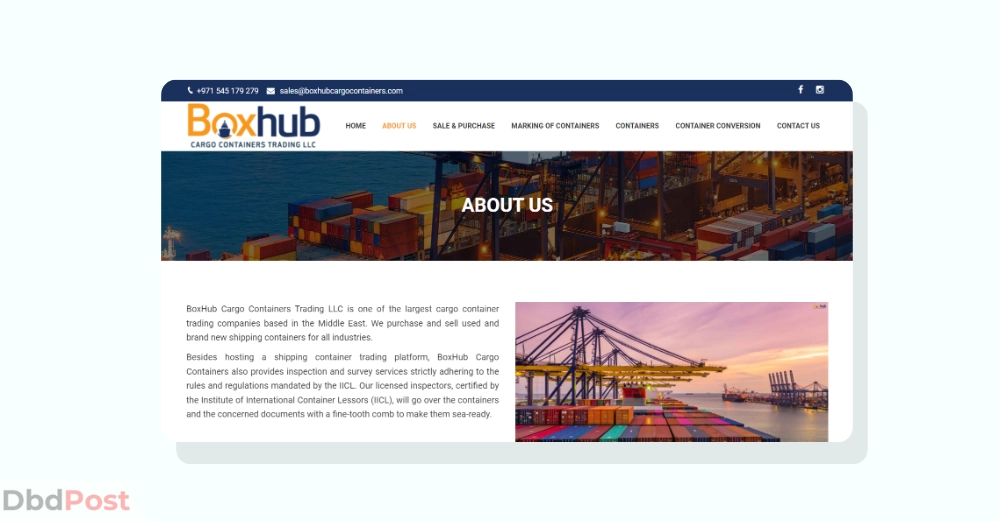 Boxhub is a leading container trading company in Dubai specializing in buying and selling shipping containers. They have been providing high-quality containers to their customers since 2015.
What sets them apart from other container suppliers is they make the container-buying process easier for their clients. They allow clients to choose and purchase containers online.
Boxhub offers a variety of containers, including those for alternative living, shipping, storage, and even kits for containers.
Their commitment to providing excellent customer service and quality products has earned them a reputation as a trusted and reliable container supplier.
8.

Icy Monkey Drink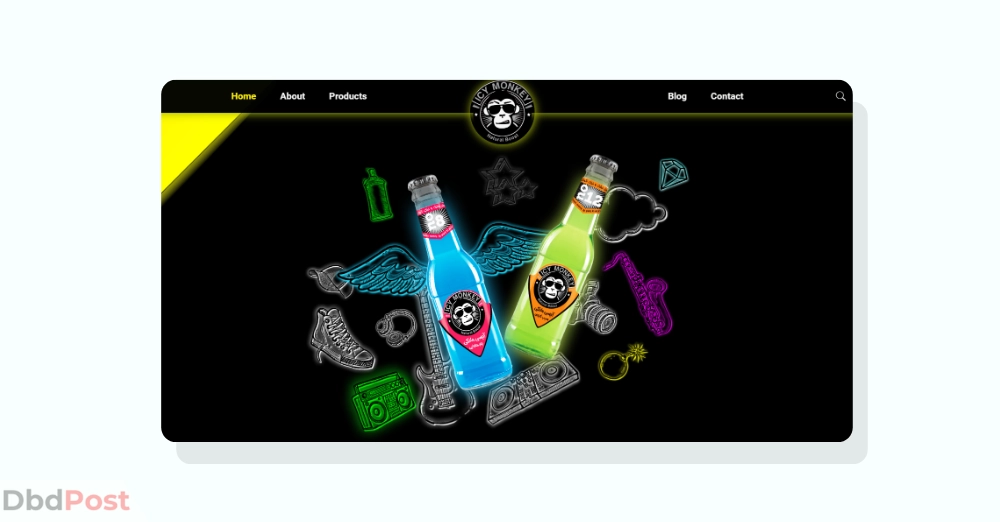 Icy Monkey is a trading company in Dubai that specializes in selling carbonated drinks with various unique flavors.
Since their establishment in 2016, the company has grown from serving drinks at commercial events to having 25 outlets across the Middle East.
They offer a range of 16 different flavours, including cactus, sour cherry, citric cucumber, pinacolada, aloe vera, and citrus papaya.
Moreover, customers looking for a unique taste experience may find Icy Monkey's products to be a refreshing alternative to traditional soft drinks.
9.

SAFCO International Trading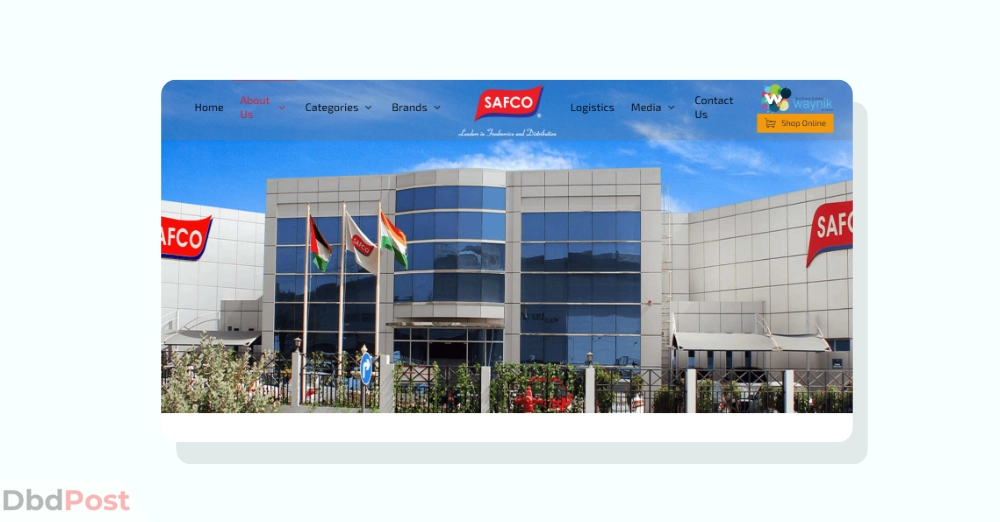 SAFCO International Trading is a renowned food company based in the UAE.
The company is family-owned and has gained popularity due to its Food Safety Management System and Occupational Health & Safety Management System.
Moreover, SAFCO offers various in-house brands, including super chef, super touch, eco touch, oceanic pearl, Esperance, drop, craving, and soul.
They specialize in food items, healthy beverages, cooking oils, and food packaging products.
In addition, the company has partnered with brands such as Brooke Bond, Red Gum, Bone Master, and Minerva Foods.
10.

Emad Trade House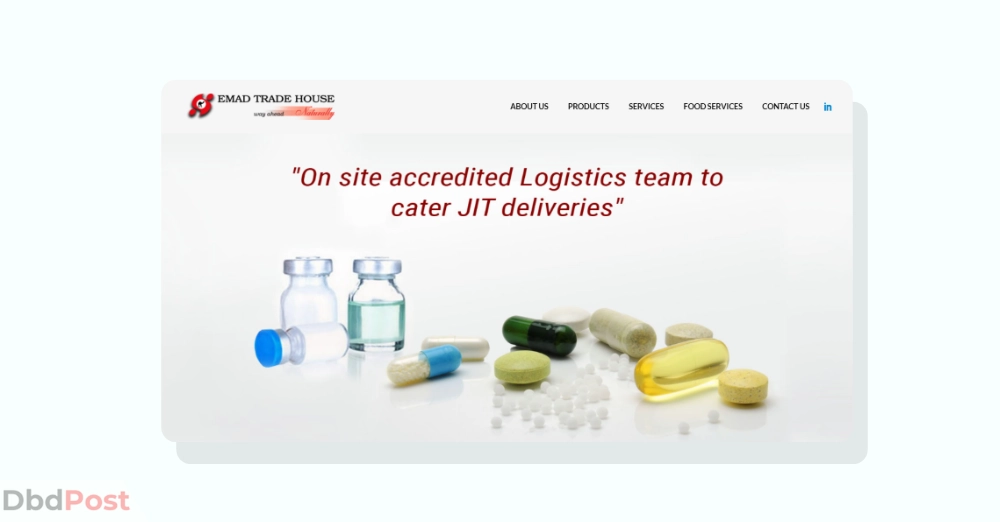 Emad Trade House is a company that serves several industries, including food, beverages, cosmetics, and pharma.
Moreover, the company is ISO 9001 certified, which ensures that the quality of their products is high.
Emad's key partners are West, Silgan, Schott, Constantia, and SGD Pharma. They supply food ingredients like lactates & gluconates, starch, lactic and citric acid, and sugar.
Additionally, Emad supplies raw materials for the pharmaceutical industry such as potassium clavulanate, phosphates, aluminium, magnesium hydroxide, and cel lactose.
They also produce packaging and processing equipment, providing a wide range of products for different industries.
11.

Phoenix Trading Co. LLC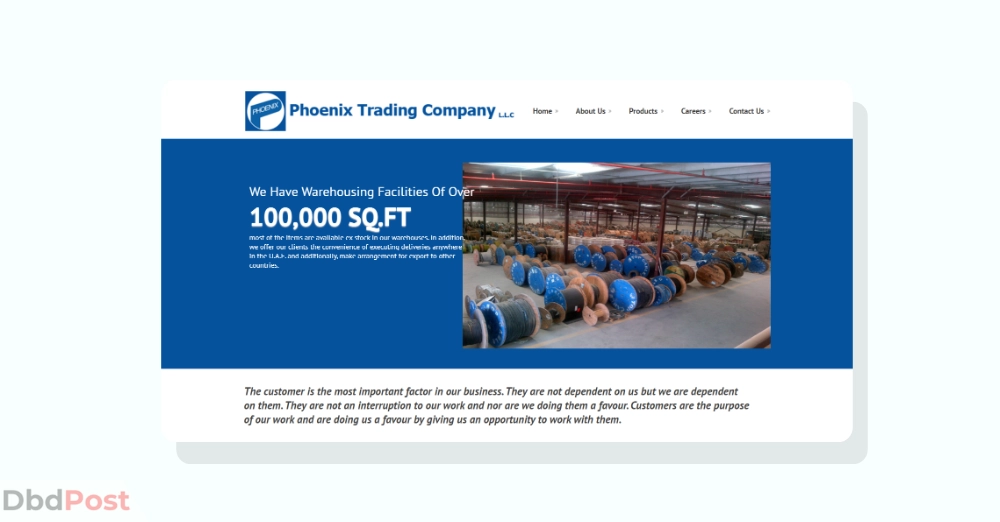 Phoenix Trading Co. LLC has been the leading representative of electrical cables and related accessories since 1978.
They have been providing high-quality products and services to customers, focusing on delivering the right product at the right price and time.
Moreover, Phoenix Trading Co. is an ISO 9001:2008 certified company, ensuring the highest quality standards.
Their products include fire cables, cable support systems, gas detectors, explosion control equipment and system, and an uninterruptible power supply.
Furthermore, they strive to meet the diverse needs of their customers by providing them with a comprehensive range of electrical products and accessories.
Dubai government on trading companies
Entrepreneurs looking to start a trading business in the UAE should first familiarize themselves with the regulations concerning business formation and company registration.
The Department of Economic Development regulates trade name registration in Dubai through its online portal. Business owners should confirm the type of business they want to operate and its location, as obtaining all necessary approvals from the local government is a crucial step in the process. Once approved, the economic department will issue a trade license. [1]UAE Ministry of Economy, "Establishing business in the UAE,https://www.moec.gov.ae/en/establishing-business-in-the-uae"
By following these steps and obtaining the necessary approvals, entrepreneurs can launch a profitable trading business in the UAE.
The UAE government has made starting a trading business relatively easy. However, it's important to note that there are certain regulations that must be followed to ensure compliance with local laws.
History of trading in Dubai
The history of trading in Dubai is rich and dates back centuries. Arab merchants were known to travel vast distances along the Silk Route to trade spices and other goods as early as the 6th century.
In recent times, Dubai has emerged as a major regional hub for international trade and exports over 40% of the world's crude oil. The UAE has made significant infrastructure improvements to further boost its ability to facilitate global trade, including Kizad, a part of Abu Dhabi Ports Company, and Dubai World Central. [2]UAE Imports & Exports Guide, "https://u.ae/-/media/Information-and-services/Business/UAE-imports-and-exports-guide-eng.ashx"
These developments have contributed to Dubai's status as a leading trade and commerce center in the Middle East and beyond.
Related Stories
---
FAQs
Final thoughts
To sum up, the trading companies in Dubai specialize in various products like edibles, household products, chemicals, pharmaceuticals, machinery, and more. From small to large-scale trading lines, there are enough companies to supply essentials for people in Dubai.
We hope that our Dbd guide was able to help you find the information on the trading companies in UAE.