The best manufacturing companies in UAE produce and deliver high-quality goods to people. They manufacture a wide range of goods, from products required for daily life to heavy machinery.
The UAE hosts many reputable manufacturing companies. These businesses are some of the best in the world and are run by experienced and knowledgeable professionals. Some of the best
Our team conducted research and on-location evaluations and analyzed various manufacturing companies in the country. We looked at reviews, reputations, services, and products.
Our Dbd guide provides an informative overview of the Emirates' leading manufacturing companies/businesses.
11 top manufacturing companies in UAE
There are big-scale to smaller production companies in UAE. Here we have compiled a list of manufacturing companies in UAE.
1.

United Iron and Steel Company LLC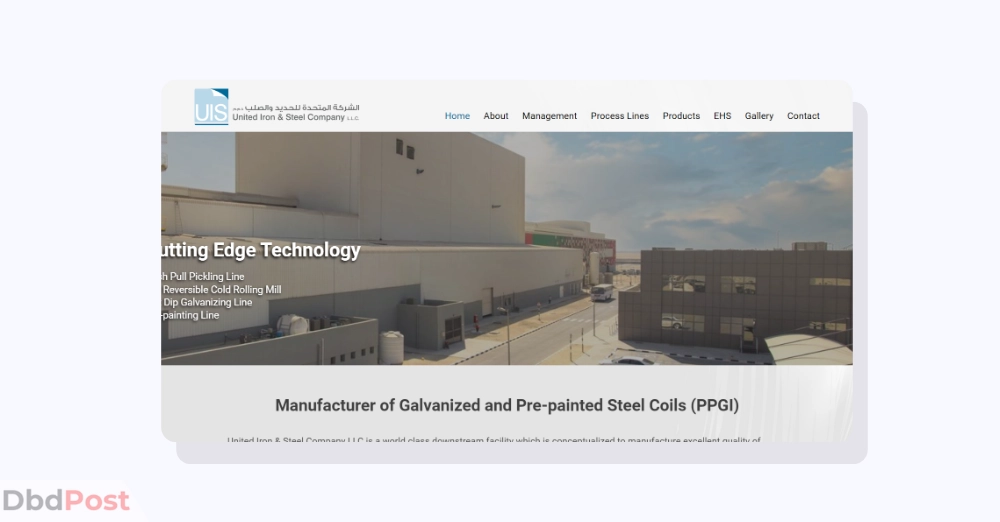 United Iron and Steel Company LLC is a leading galvanized and color-coated steel product manufacturer.
They are known for their world-class downstream facility that produces high-quality steel products, which provide great value to customers.
The company's reliability and commitment to producing top-notch products make it stand out from other manufacturing companies.
They offer many galvanized steel products, including highway safeguards, proofing and cladding, metal doors, false ceilings, cable trays, and pipes.
Additionally, their pre-painted steel products are highly sought after due to their durability and aesthetic appeal.
Overall, United Iron and Steel Company LLC is a reliable and trustworthy manufacturer of high-quality steel products catering to diverse applications.
2.

Emirates National Factory for Plastic Industries LLC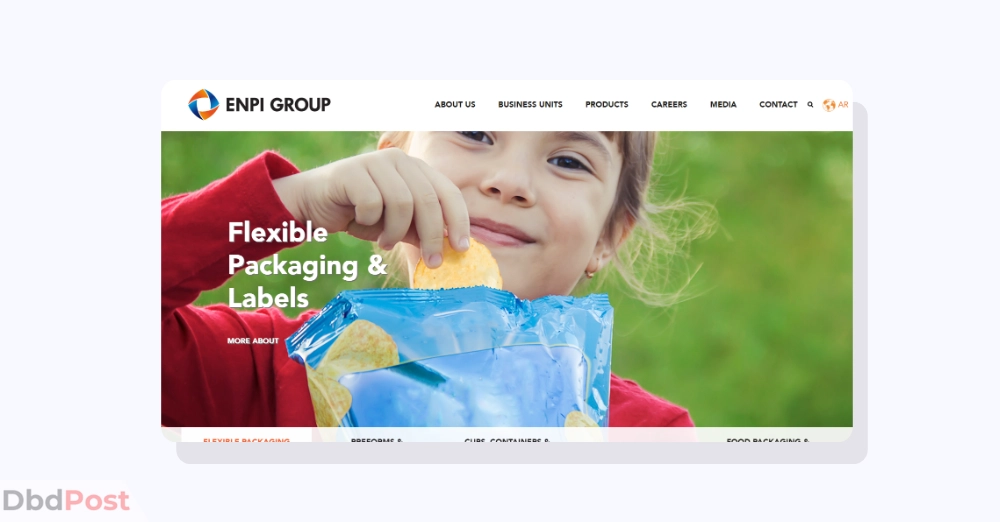 ENPI is a well-established company that specializes in designing and producing innovative packaging solutions. Founded in 1995, the company has become a trusted provider of plastic packaging materials and solutions for multinational brand owners.
Their commitment to using cutting-edge technologies has helped them earn the admiration of customers worldwide.
Moreover, ENPI's state-of-the-art production facilities enable them to create superior packaging solutions that meet the diverse needs of their clients.
The company offers a wide range of products, including flexible labels, performs and closures, cups, containers, cling film, bags, and more. They also cater to the food packaging and hygiene solutions industry.
Overall, ENPI is a reliable and innovative company that provides high-quality packaging solutions to meet the demands of their clients.
3.

Bayara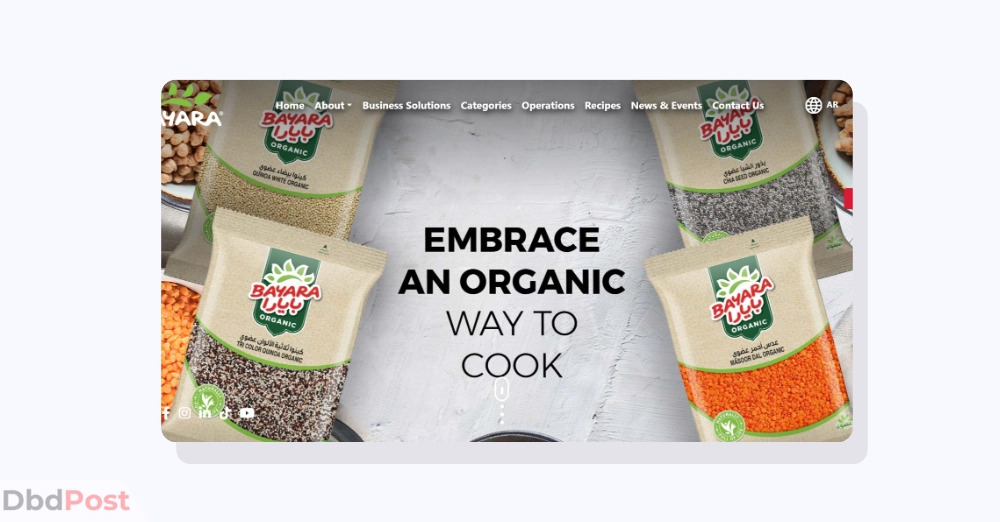 | | |
| --- | --- |
| Location | Dubai Investment Park, Dubai |
| Contact | +97148857478 |
| Website | Bayara |
| Email | info@bayara.com |
| Open hours | 8:00 AM – 6:00 PM (Monday to Thursday) and 8:00 AM – 12:30 PM on Fridays |
| Map | Get direction |
Bayara, inspired by Arabian souks, opened under the name GFI. Established in 1992 as a trading company, it became Bayara in 2013 and as part of the Savola Group.
In 1995, Bayara opened its first shop in Deira city. In 2004, they partnered with Emirates catering to expand their business. They are one of the top food manufacturing companies.
With traditional Arabic flavors, Bayara's snack food manufacturing serves quality snacks, dried fruits, nuts, and spices.
4.

Delta Food Industries FZC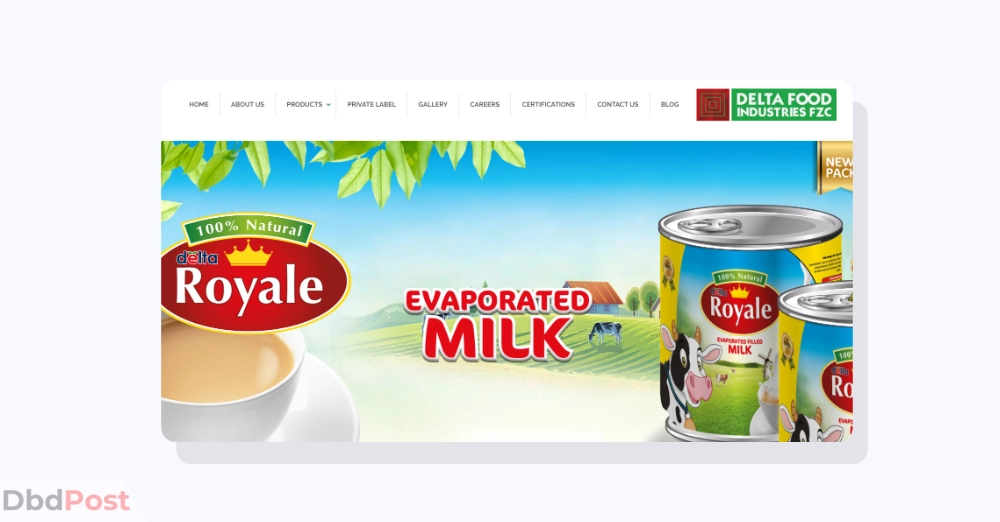 Delta Food specializes in the production of high-quality packaging items for different international and local food-making factories.
The company prides itself on having the most advanced equipment, enabling it to customize labeling and meet safety standards.
Moreover, Delta Food is ISO: 22000 and ISO: 9001:2015 certified, which ensures that all their products are safe and reliable.
They offer a wide range of packaging solutions for different foods, including ketchup, evaporated milk, custard powder, and hot sauce.
The food items are available in various packaging products, such as glass bottles, tin cans, pouches, and more. Additionally, they also offer frozen food items.
Overall, Delta Food is a reliable and trustworthy company that provides high-quality packaging solutions to ensure the safe delivery of food items to their customers.
5.

GBMT Structural Steel Manufacturing Industries L.L.C- Abu Dhabi Branch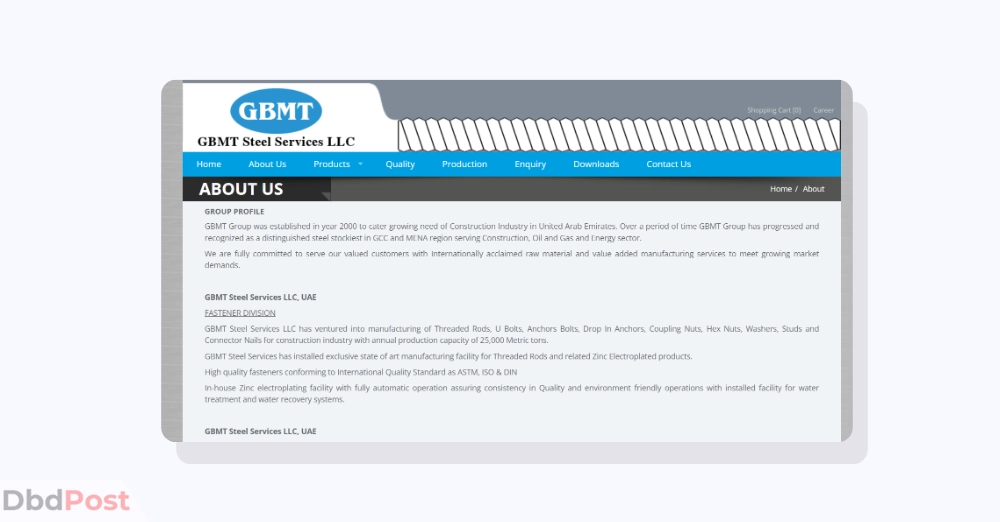 GBMT Steel Services LLC is a leading manufacturer of high-quality steel products in the UAE.
They have gained a reputation for producing steel products for a wide range of industries. Some of their services include light or heavy fabrication, oil and gas, offshore fabrication, and shipbuilding and repair.
Moreover, the company is ISO 9001:2008 certified, which demonstrates its commitment to providing quality products.
GBMT Steel Services LLC regularly inspects its steel using Third Party Inspection agencies like ASTM and DIM to ensure their products meet the highest quality standards.
Similarly, they offer a wide range of popular steel products. Some of them include Hex Nuts, Threaded Rod, U Bot, Drop-In Anchor, Stud Bolts, Coupling Nuts, and Washer.
6.

STYRO Insulation Material Industries Abu Dhabi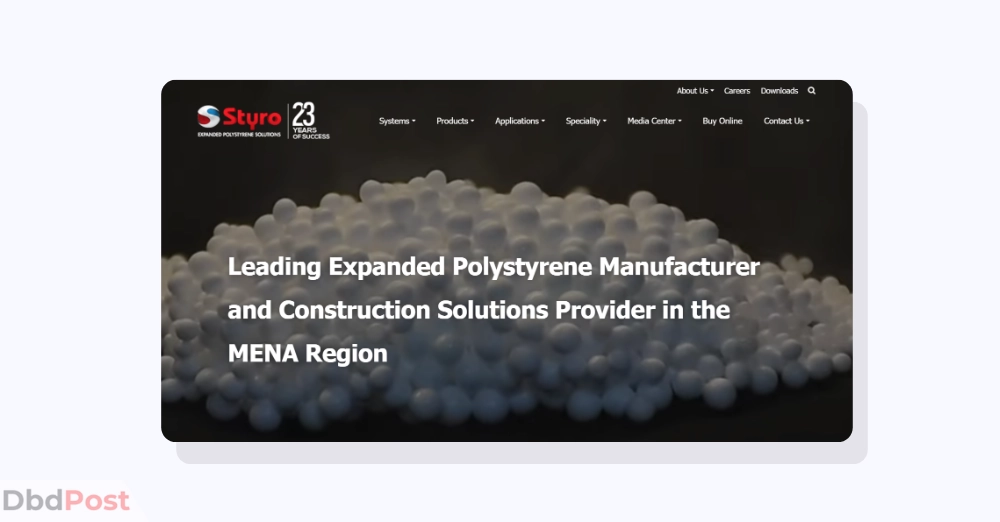 STYRO Insulation Material Industries is a well-known manufacturing company operating in Abu Dhabi for two decades.
They produce many products, including decoration items and packing materials.
Moreover, the company specializes in producing construction products made from Expanded Polystyrene. Some of them include Graypor, EPS sheets, balls, board, and boxes, which are all essential for building structures.
Furthermore, STYRO is a highly reputable manufacturing company globally, thanks to its high-quality materials.
Besides construction products, they also produce trading items such as Phenolic Foam, Fiber Mesh, Backup Rods, Fasteners, and Extruded Polystyrene.
7.

Trice Chemicals IND LLC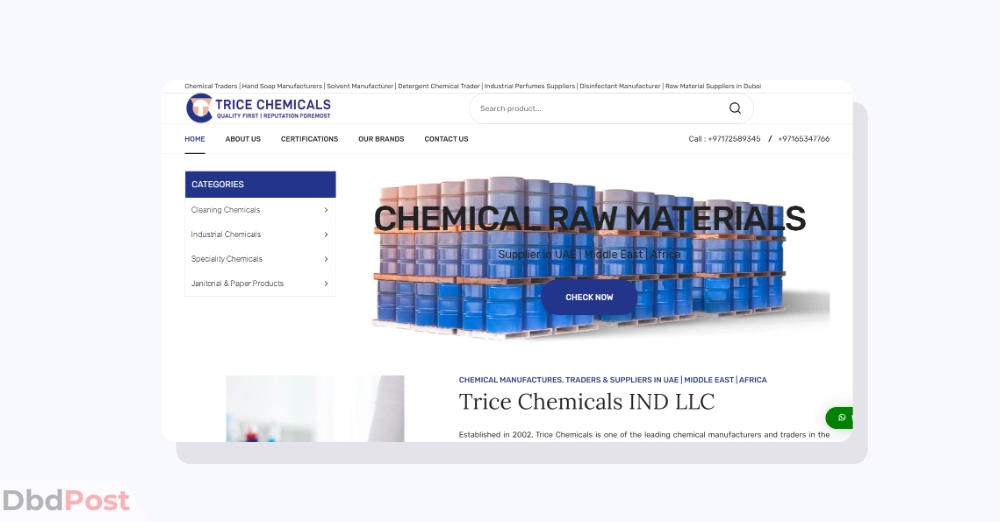 Trice Chemicals is a UAE-based company that manufactures high-quality hygiene products. Their products are used not only locally but also worldwide.
Moreover, the company is committed to producing eco-friendly cleaning products that replace toxic chemicals and keep the environment safe.
Their range of products includes chemical cleaning products for homes and industries, as well as paper and janitorial products.
With their focus on quality and sustainability, Trice Chemicals is a trusted name in the cleaning and hygiene industry.
8.

Aramtec Food Service Company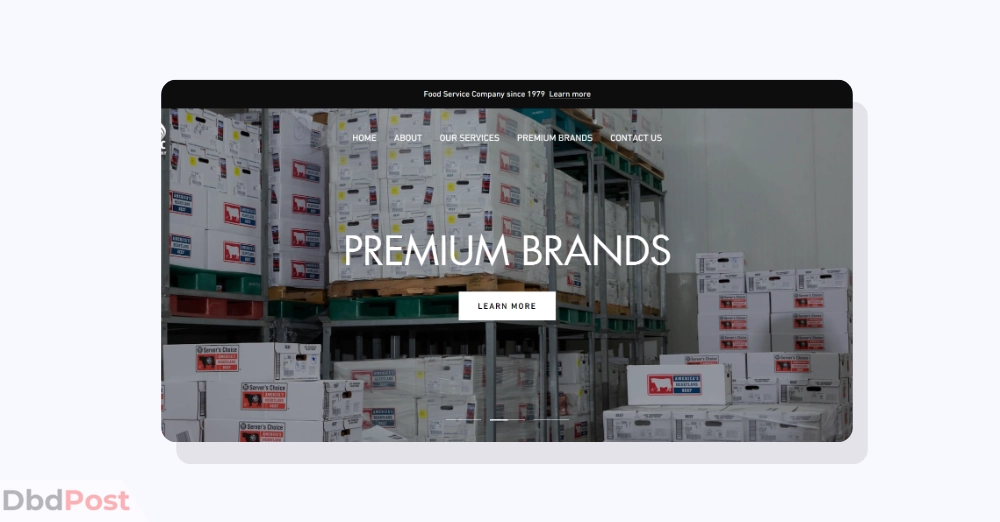 Aramtec Food Service Company is one of the UAE's oldest companies, established in 1979. They offer over 1,500 products and supply to over 1,350 customers in the UAE and Qatar.
Aramtec focuses on importing premium food brands and products from around the world. They promote JBS, Margaret River, Maple Leaf, and other premium brands.
They also have HACCP certifications for food monitoring and storage infrastructure.
Products
Frozen meat
Sauce and condiment
Fresh produce supply
9.

CAMTECH MANUFACTURING FZCO Pvt Ltd.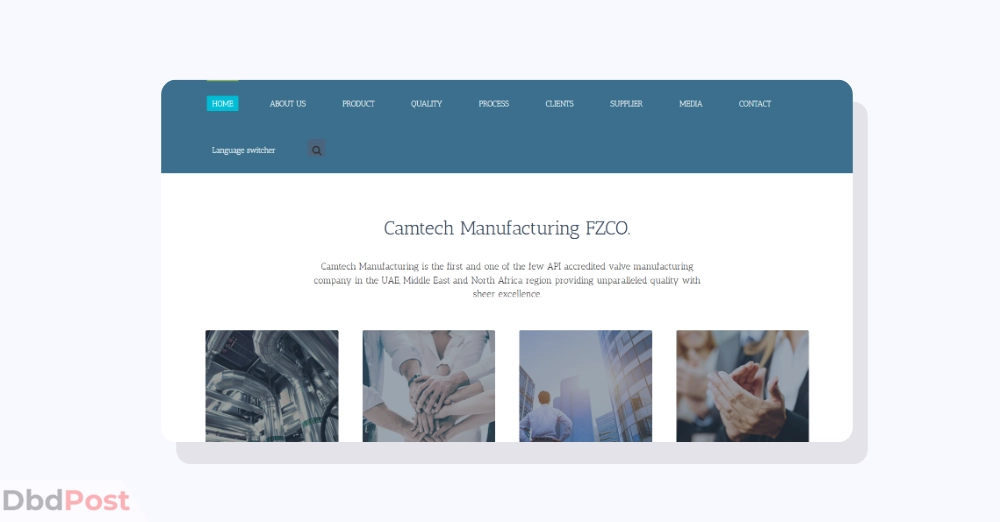 Camtech manufacturing is a reputable valve manufacturer that has been producing API-accredited valves since 1999.
They utilize advanced technology to create zero-leaking valves that meet international standards. They meet standards like such as ISO 9001, ISO 14001, OHSAS 18001, API CE PED, TR-CU, and SIL 3.
Camtech's product line includes cryogenic valves, butterfly valves, globe valves, ball valves, gate valves, and more.
10.

Gulf Manufacturing Co. LLC
Gulf Manufacturing is a well-known manufacturer of high-quality paper products in the UAE.
With a range of products that includes toilet paper, facial tissues, paper napkins, and hand towels, they cater to the needs of both residential and commercial customers.
Their signature product lines, M-Tork and T-Tork, are designed to offer extra absorbency and convenience.
Gulf Manufacturing's commitment to quality is evident in their wide range of products that are reliable and efficient. Their success in the paper product manufacturing industry has made them one of the top players in the market.
11.

Barakat Quality Plus LLC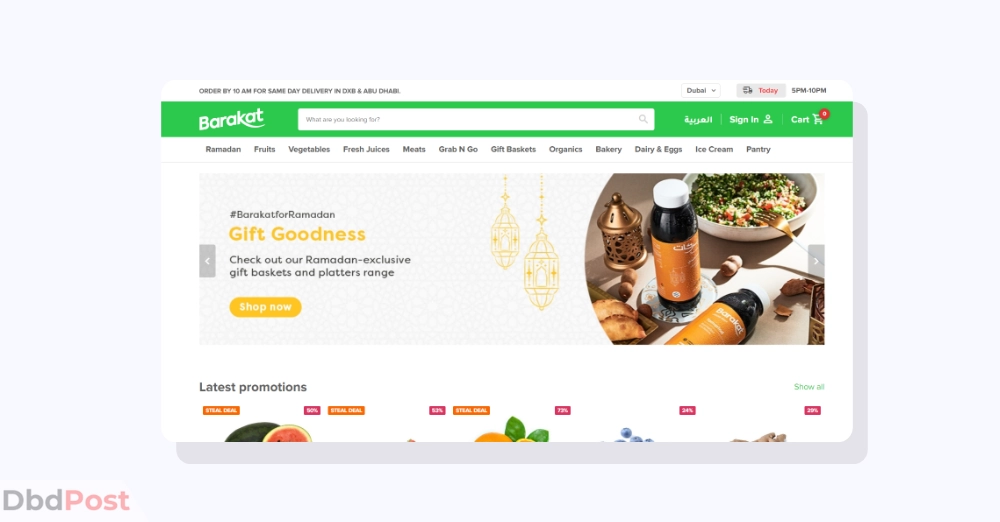 Barakat Quality Plus LLC is a UAE-based supplier of fresh produce to various businesses. They began as a small trade business in 1976, selling fresh fruits and vegetables.
Barakat has since grown to provide a wide range of products, including fresh beverages, ice creams, and special food ranges.
They prioritize quality and have earned several certifications, including FSSC 22000, ISO 22000/ISO 9001, HACCP, HALAL, and Kosher.
Overall, Barakat's commitment to excellence has helped them establish themselves as a leading supplier in their industry.
What industries are allowed in the UAE?
UAE hosts various manufacturing, and these companies are responsible for the country's economic growth and job opportunities.
Some of the most prevalent manufacturing companies are:
Food
Beverages and Agriculture
Pharmaceuticals
Plastic and Steel
Rubber
Electrical equipment
Machinery
The process of establishing a company in UAE is fairly easy. Here are the few steps you can follow to establish a company. [1] UAE Government, "Establishing a company, https://www.moec.gov.ae/en/establishing-companies"
Determine the location in which you want to establish your company in the UAE.
Identify the nature of the business you plan to conduct.
Gather the necessary documents for applying for a commercial license.
Visit the Department of Economic Development in person in the Emirate, where you plan to establish your business, or use a digital platform to apply online.
Submit the necessary documents and pay the required fees for the issuance of a commercial license.
Wait for the application to be reviewed and approved.
Once approved, you will receive your commercial license and can officially start business in the UAE.
Alternatively, you can also apply through a legal office or a designated company offering business establishment services.
Related Stories
---
FAQs
Which is the best manufacturing company in UAE?
The best manufacturing companies in UAE are United Iron and Steel Company LLC, Delta Food Industries FZC, and Camtch Manufacturing Pvt Ltd.  
What products are manufactured in UAE?
Several products like food packaging, perfume, clothes, and heavy machinery are manufactured in UAE. Production of alcohol and alcoholic beverages does exist in UAE.
Final thoughts
To sum up, the best manufacturing companies in UAE produce high-quality and reliable goods. From large-scale commercial to smaller-scale manufacturing lines, there are factories for every essential.
We hope that our Dbd guide was able to help you find the information on the best manufacturing companies in UAE. These factories produce quality stuff of all kinds and varieties.


Arijit Negi is an expatriate living in Dubai for 18 years. He completed his degree in Master of Arts in Journalism from the University of Mumbai. Arijit focuses on providing helpful guides and information for ex-pats living in UAE and visitors to the UAE.