Are you looking for the best schools in Dubai? Look no further! With so many schools to choose from, it can be hard to know where to start. But don't worry, we're here to help.
All the schools in this list have high accreditation and offer great education programs. When making this list, we also looked at the KHDA rating, the location, the curriculum, tuition fees, contacts, and more.
This Dbd guide has a list of the best schools in Dubai. With our help, you can easily find a school for your child.
So, let's get started and secure your child's future.
Compare the best schools in Dubai
What is the KHDA rating?
The Knowledge and Human Development Authority's (KHDA) purpose is to help private schools in Dubai mature and improve. They are based on the Dubai government's long-term plan of shaping the city's future development and innovation.
The KHDA inspects private schools in Dubai to see if they have good facilities and if the students are learning well. They rate schools in six tires.
Outstanding: The quality of performance is significantly better than expected in the UAE
Very Good: Quality of performance is better than the expectation of the UAE
Good: Meets the quality of performance of the UAE
Acceptable: The quality of performance meets the minimum expectation of the UAE
Weak: The quality of performance is below the expectation of the UAE
Very Weak: Quality of performance is significantly below the expectation of the UAE
Now, let's look into the curriculum available in the schools of Dubai.
List of best schools in Dubai
1.

GEMS Royal Dubai School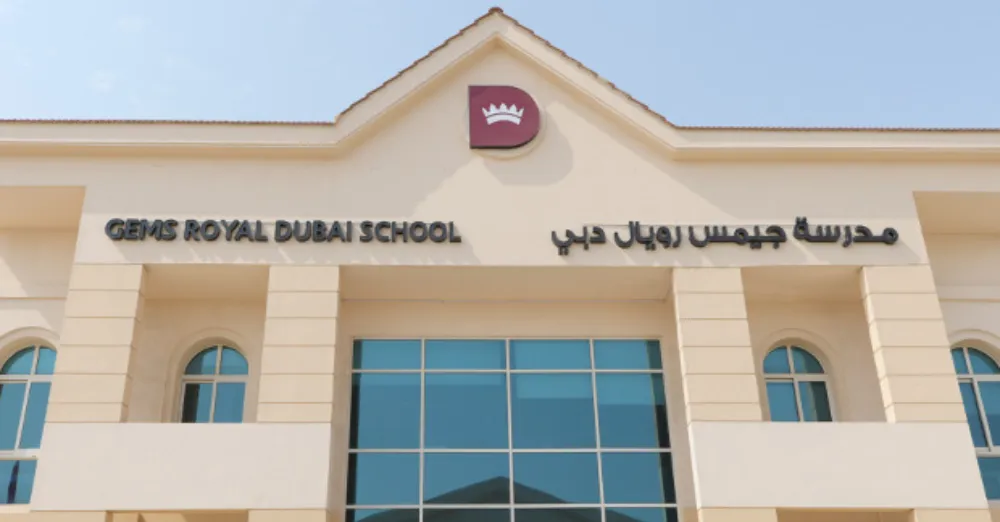 The GEMS Royal Dubai School, which first opened its doors in 2005, has expanded its scope. The institution strongly focuses on academic success and is regarded as one of the schools in Dubai. This means the school has a robust approach to helping students get a good education and grow as successful individuals.
In addition to offering a broad curriculum, the school also offers a range of extracurricular activities, including sports, music, and drama. As a result of its commitment to excellence, GEMS Royal Dubai School has become one of the most sought-after schools in Dubai.
2.

Kings' School Nad Al Sheba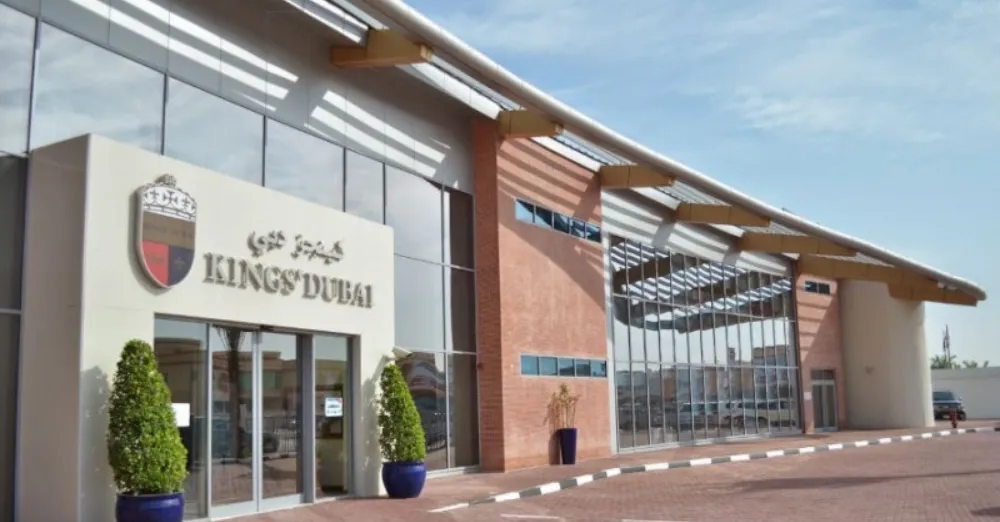 Kings' School Nad Al Sheba follows the National Curriculum for England. Also, they ensure that young learners have a great learning experience based on concepts. The curriculum is designed to change the needs of the children.
Kings' School Nad Al Sheba has excellent facilities, including the latest technology in all classrooms and advanced sports facilities. The library is excellent too, with many languages and a black box theatre for plays and performances. Plus, parents can relax in the parent cafe.
3.

GEMS Dubai American Academy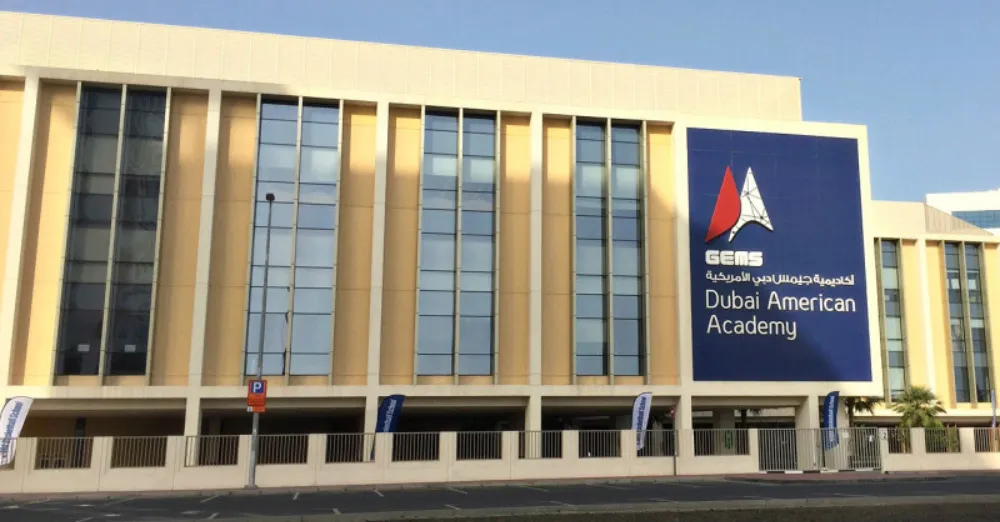 GEMS Dubai American Academy (DAA) is one of the respected schools in Dubai. They offer both an enriched American Curriculum and the International Baccalaureate (IB) Diploma to students from all over the world. The school has been rated Outstanding by the KHDA since 2011. [1]Dubai American Academy, "About American Academy, … Continue reading
The school has an excellent history and offers future-focused programs like creative design, robotics, and digital fluencies at its core. This makes it one of the best schools for preparing students for the future.
Furthermore, they offer many different activities to help students grow in different ways. There are activities for extra-curricular learning, like clubs and groups, athletics, and leadership.
4.

Jumeirah English Speaking School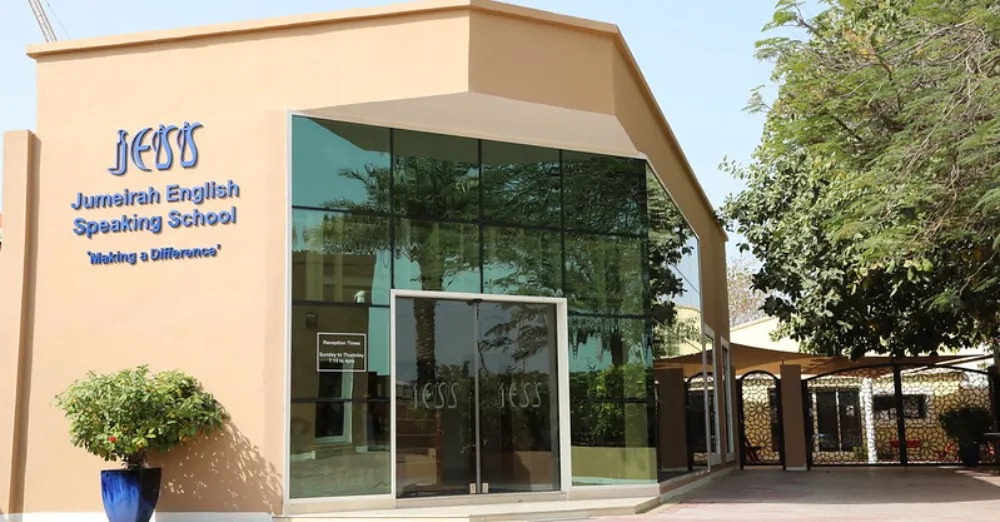 JESS is a school that always looks to the future and is another famous school in Dubai. They have high standards and expectations for their students. In addition, the school offers many extracurricular activities, such as sports, music, and drama.
Their experienced and dedicated teaching staff are committed to helping every student reach their full potential. Likewise, they also focus on academic excellence.
The school offers parents and caregivers assistance. They give parents opportunities for involvement in their child's education and regular communication. JESS school is an excellent option for your child to get a high-quality education.
5.

Horizon English School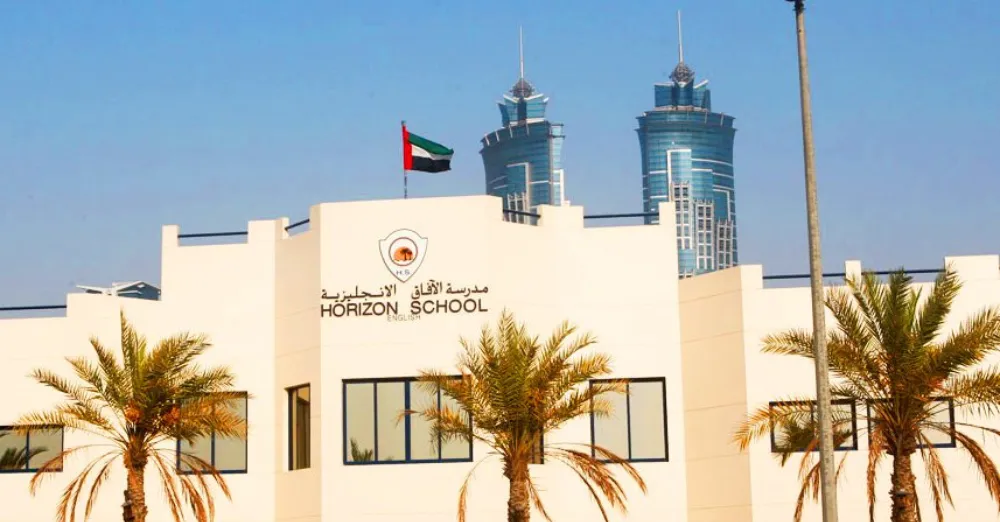 Horizon English School was founded in 1989 and is one of the top schools in Dubai. They offer a British curriculum education to children aged between 3 and 11. [2]Horizon School, "Why Horizon School, … Continue reading The experienced and qualified teachers at the school are dedicated to providing students with a high-quality education.
They also offer various extracurricular activities, including sports, drama, music, and art. Furthermore, Horizon English School also focuses on personal and social development, helping students to become well-rounded individuals. The school is a welcoming and inclusive community where everyone is valued.
6.

GEMS Modern Academy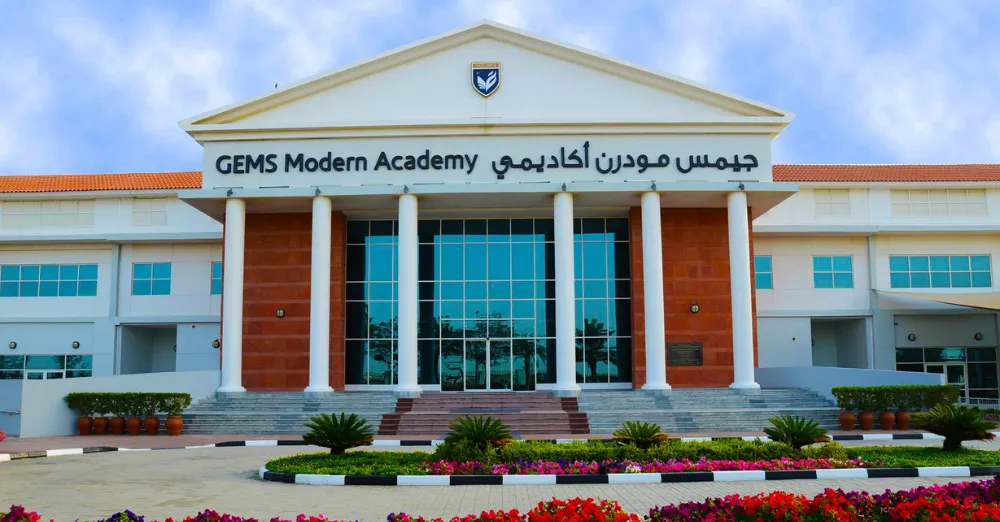 GEMS Modern Academy strives to create students who can reach their full potential. The school provides opportunities for a student-focused learning environment that caters to each individual. Also, the school meets the high standards of education set by internationally acclaimed organizations.
GEMS Modern Academy hires staff with the skills to teach the school's curriculum and goals. All teachers are highly qualified and experienced educators. The performance of all staff is checked regularly to ensure they are familiar with the latest systems and programs in education.
7.

Dubai British School Emirates Hills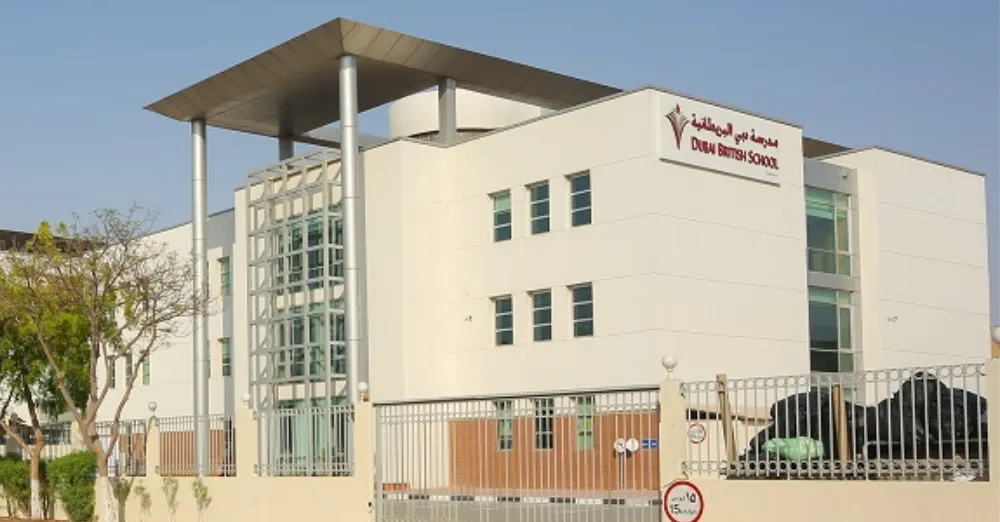 Dubai British School Emirates Hills (DBSEH) is a thriving British international school and is one of the top schools in Dubai. The school has a warm and positive atmosphere.
Furthermore, DBSEH provides an exceptional education to many students, preparing them for success in an increasingly global community. This helps to create a positive, engaging, and inspiring learning community.
The school's philosophy, which is based on the idea of "feeling good and doing good," perfectly describes the school's approach. Students here thrive in a supportive and challenging environment where they can achieve the best possible educational outcomes and flourish as individuals.
8.

Repton School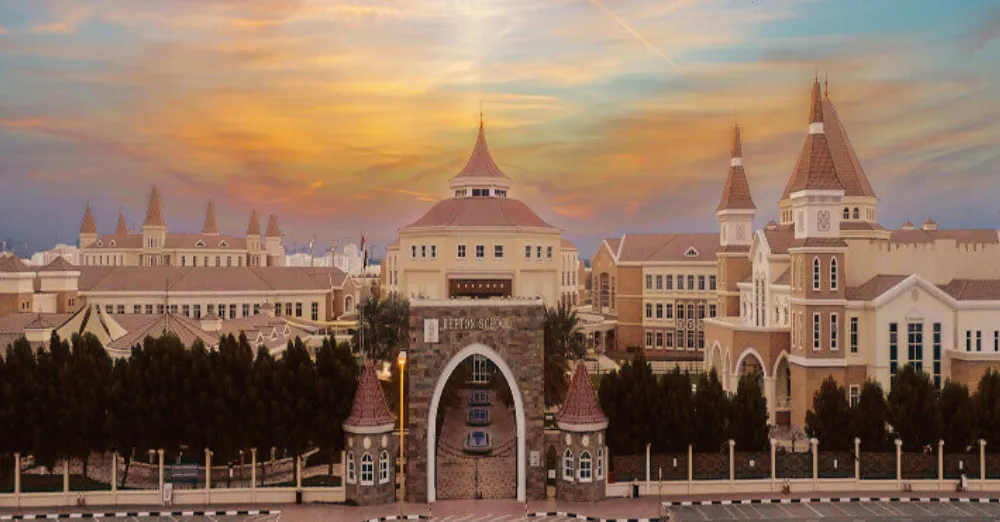 Repton is one of the well-known international schools in Dubai. It has a good reputation and offers a rigorous UK curriculum. Students aged 3-18 can attend Repton school and reap the benefits of its facilities, including resources in every classroom.
Repton Dubai is proud of its excellent academic standards and outstanding care and support. Also, they help to develop young people who are open-minded and knowledgeable. The school also has values that are important to its students and staff.
The UAE's culture, energy, and innovation blends with Repton School's rich history and customs. This will contribute to the development of long-lasting standards and traditions of education.
9.

American School of Dubai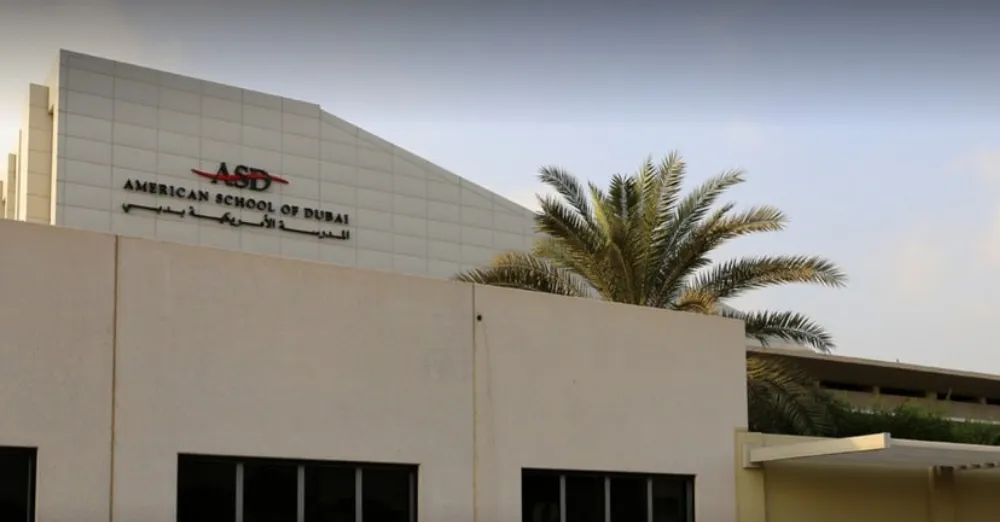 The American School of Dubai (ASD) is a US-based school that serves students from all over the world. The institution offers learning experiences designed to help each student realize their full potential.
The school was founded by the Dubai Petroleum Company in the early years of Dubai. Since then, the school has expanded and presently enrolls 1900 students on its Al Barsha site. [3]American School of Dubai, "About American School of Dubai, https://www.asdubai.org/about-asd/our-legacy#:~:text=The%20American%20School,and%20its%20students"
ASD has grown and changed over the years. However, community spirit has remained a force behind the success of the school and its students.
10.

Swiss International Scientific School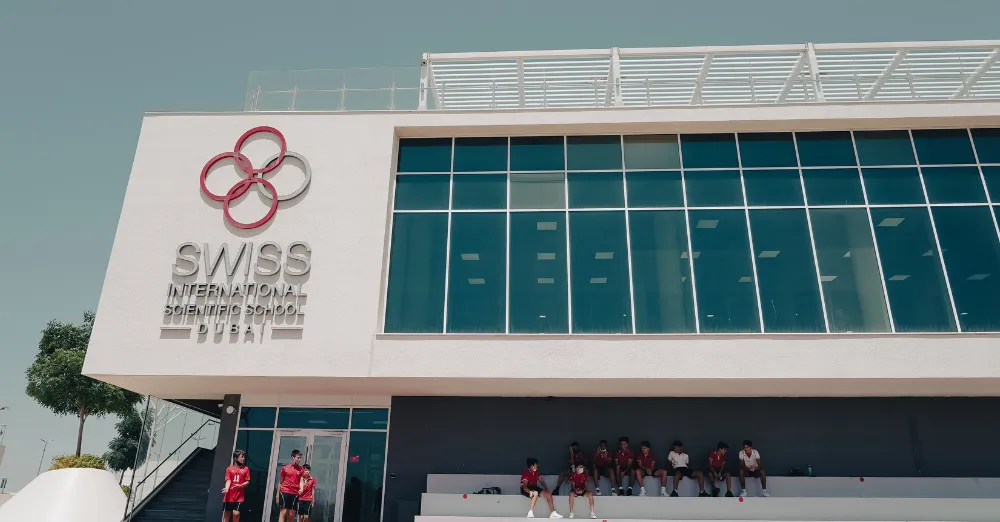 Swiss International Scientific School (SISD) in Dubai is an excellent place for children to learn and grow. They offer an outstanding education that is both academically excellent and helps to grow as a person. Also, they help your children become a lifelong learner and responsible citizen.
They offer a unique and ambitious educational experience that supports and nurtures all students. One of the unique things about the school is its diverse student body. There are students from more than 90 different countries. [4]SISD, "Our School, … Continue reading
The school has a great approach to learning that uses science, technology, and engineering. They also have great sports, swimming, student leadership, and creative programs. Furthermore, the highly qualified staff team shares a common goal of providing the best education.
11.

GEMS World Academy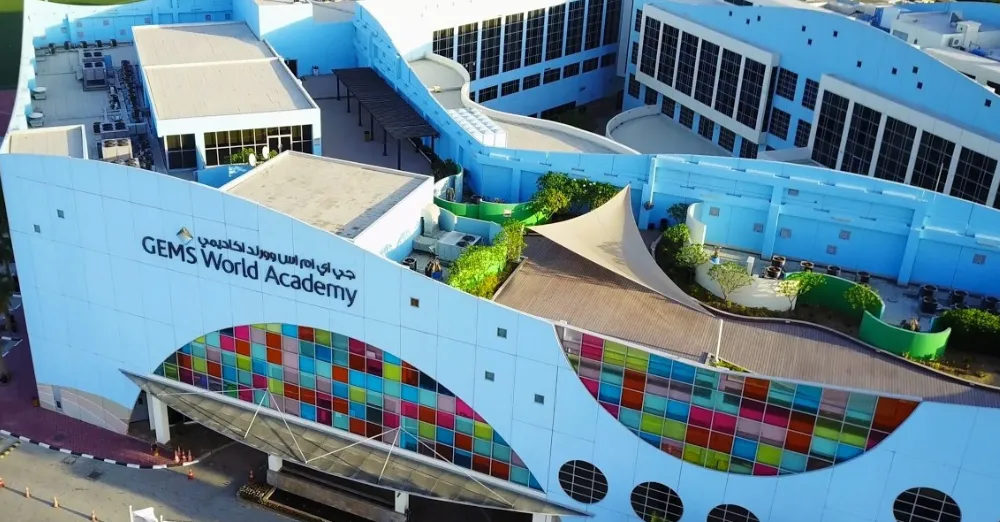 GEMS World Academy is an excellent choice among Dubai schools that provide an award-winning education. With a focus on the success of every student, they provide excellent pastoral care to ensure students feel safe and secure at all times.
IB program students have a passion for learning and thinking for themselves. They also have a strong record of academic success, as seen by the results. They encourage intellectual curiosity and entrepreneurial spirit. They also foster a real sense of communal endeavor.
GEMS World Academy encourages students to be active in their community and curious about the world around them. This is a place where students work hard to achieve their goals.
12.

Dubai English Speaking School
Dubai English Speaking School (DESS) is the oldest English school in Dubai. It was founded in 1963 and has offered a British education for over half a century.
Since its establishment in 1963, the school has made leaps and bounds. It now boasts state-of-the-art facilities and classrooms that meet international standards.
The school's population has grown exponentially, with over 1000 students currently enrolled. The Primary School follows the National Curriculum for England, designed for children aged 3 to 11.
In 2006, DESS opened a new Secondary school, Dubai English Speaking College (DESC), in impressive modern buildings in Academic City. Also, in September 2014, DESS opened a brand new FS1 facility. [5]DESS, "About Dubai English School, https://www.dessc.sch.ae/about-us/about-dessc-our-history#:~:text=DESSC%20is%20the,beginnings%20in%201963."
13.

Pristine Private School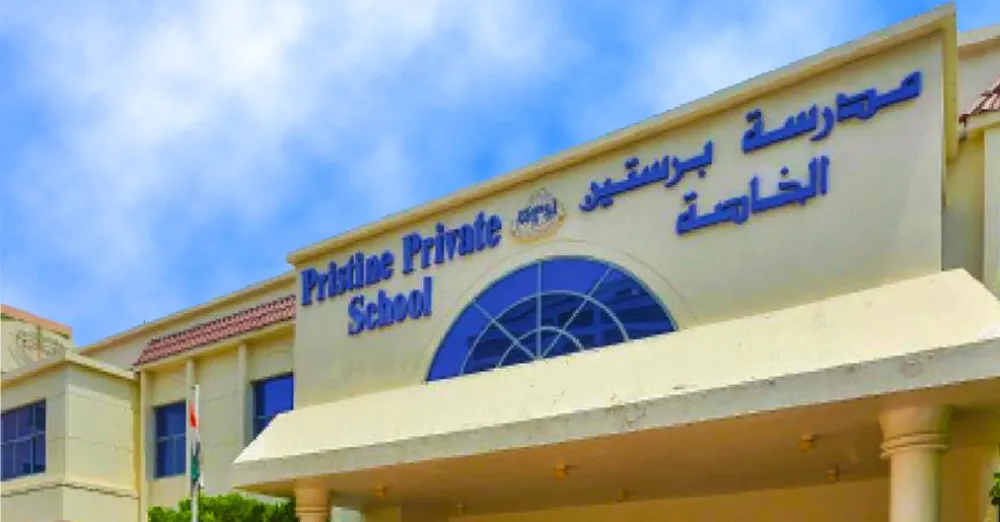 Pristine Private School (PPS) was founded in 1992 and provided an excellent education. They are committed to making sure each student has the tools they need to succeed in the future.
Helping children do well in life is a shared ambition of both parents and school. Teachers and staff understand that it is essential to help children learn the skills they need for life. They guide and support children in their earliest years to become future leaders.
One of the school's core values is to provide a foundation for students to be successful in the future. PPS promotes diversity, critical thinking, excellence, leadership, honesty, and being future-ready.
They have won many awards for their quality and excellence as a competitive school in Dubai. Many alumni have said that they excelled in their personal and professional lives after graduating from some of the best universities in the world.
14.

Nord Anglia International School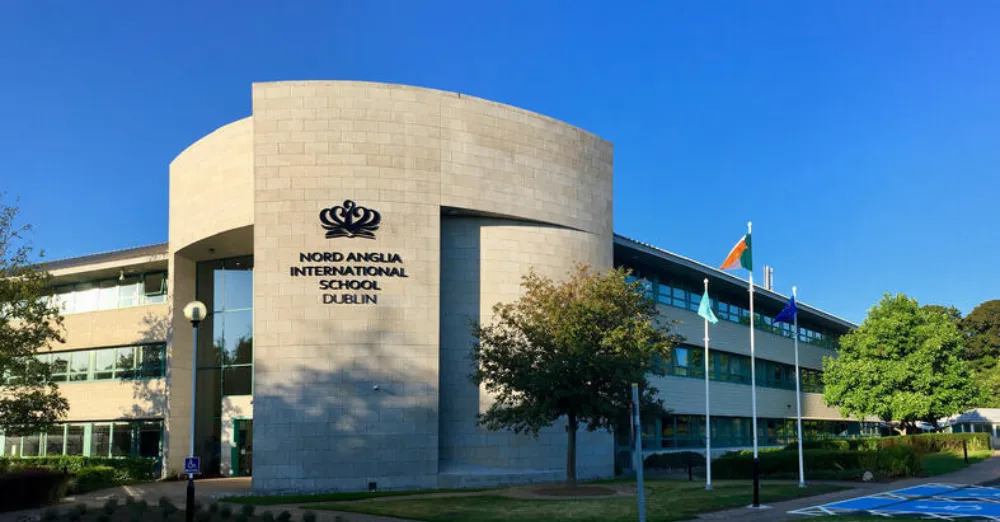 In 2014, North Anglia International School (NAS) Dubai started with 500 students across different age groups. The school has since grown and become more successful. They offer a unique academic curriculum that uses the best modern technology and facilities as one of the top schools in Dubai.
The Primary and Secondary curriculums are based on the National Curriculum of England. They have great success with exam results and university admissions, with former students attending some of the world's top universities.
The curriculum is varied and exciting, which helps children learn inside and outside the classroom. They will explore new interests and build skills through offsite trips via the Enrichment Activity Programme (EAPs) and educational visits. This prepares them to flourish academically, socially, physically, and psychologically.
15.

Dubai British School Jumeirah Park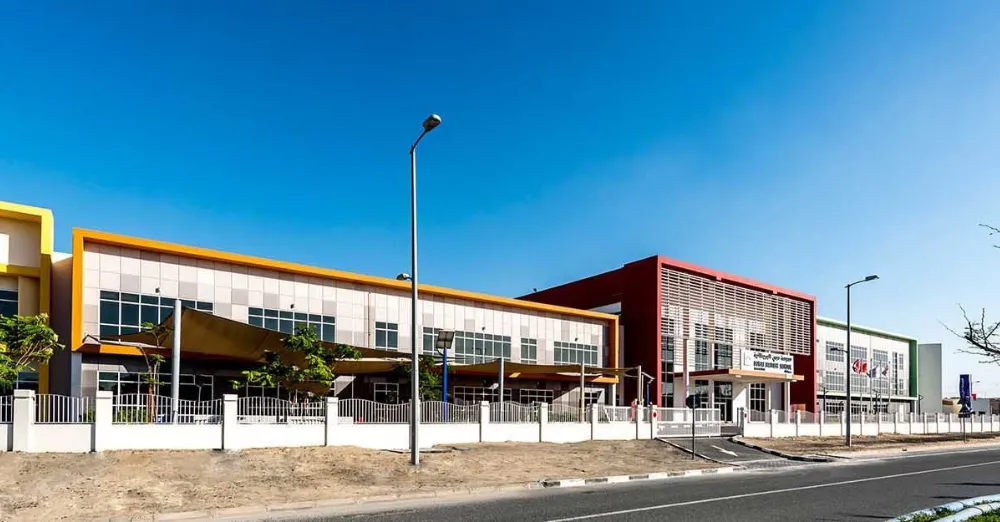 Dubai British School Jumeriah Park (DBSJP) was founded in 2015. It is one of the leading British schools in Dubai. DBSJP offers a broad and balanced education to children aged 3 to 18 from all around the world.
Dubai British School wants every one of its students to be able to change themselves and those around them for the better. With state-of-the-art resources, the school helps students have fond memories while setting high goals for their future accomplishments.
The staff and students work together in a supportive environment that builds self-confidence and celebrates success. The global partnerships ensure that all experiences are rich and rewarding, both in the classroom and outside of it.
16.

GEMS Wellington International School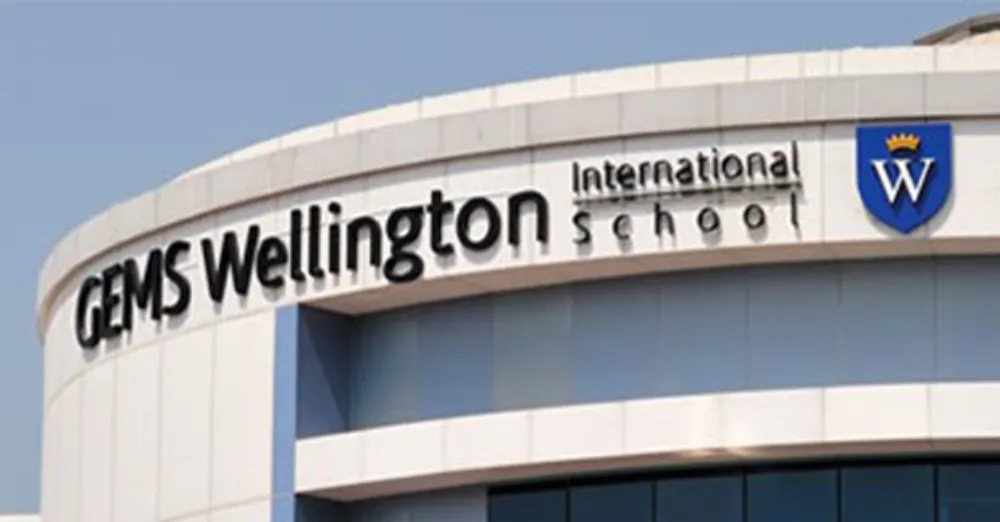 GEMS Wellington International School (WIS) provides an excellent education to scholars from various walks of life. The school is on eight acres of land and boasts state-of-the-art facilities and resources.
WIS is updating how it teaches in new ways, as shown by the introduction of smart classrooms that contain WiFi, interactive whiteboards, and audio-visual and multimedia projectors. This shift will set WIS schools apart from other schools in the future because they will have some of the most cutting-edge technology.
17.

GEMS Our Own English High School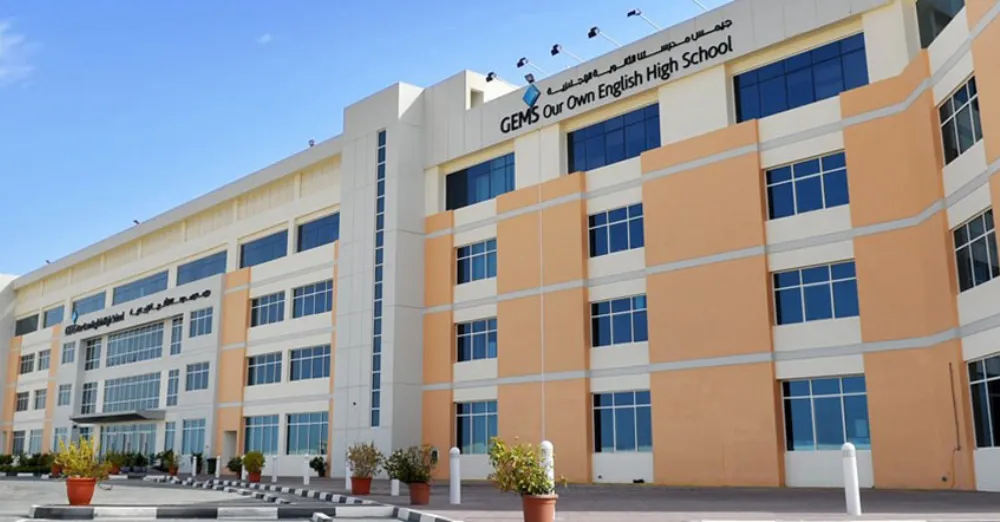 GEMS Our Own School Dubai has been a well-known, safe educational institution since 1968. It is one of the most desired schools in the UAE due to its excellent facilities, such as an on-site Sports Complex, AstroTurf field, and integrated ICT resources.
The school has received a Very Good rating from the KHDA for five consecutive years and an Outstanding Rating for the Health and Safety of the school.
The students have been very successful in exams and have shown their creativity and potential. They have also competed in many sports, drama/theater productions, debate clubs, and various events.
18.

Regent International School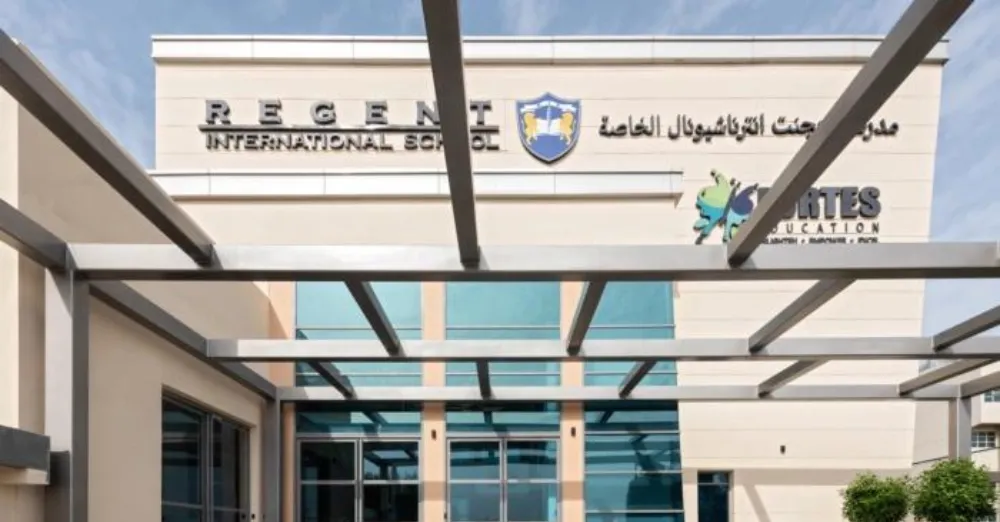 Regent International School offers a great education following the National Curriculum of England. They have a history of over 40 years as one of the top schools in Dubai. And they are recognized as one of the leading schools in the region.
Regent is also a global leader in Positive Education, focusing on developing skills for academic and personal achievement, well-being, and character development. They have unique Signature Programs that help build character and inspire creativity.
In addition, they have an AI learning platform to enable self-paced problem-solving. The Regent's immersive AR / VR program helps students learn in a truly transformative and enjoyable way. Students can experience and visualize science, art, history, culture, and academics, never like before.
19.

Jumeirah College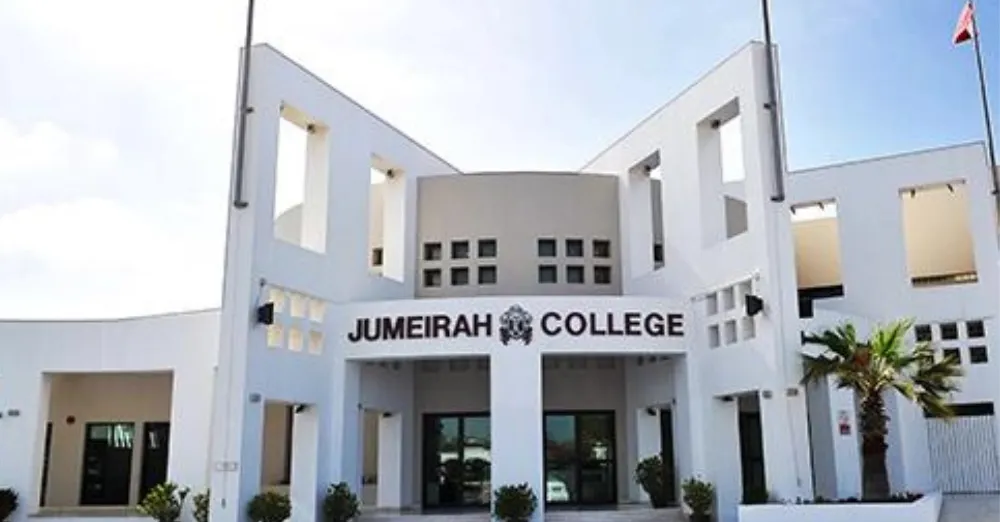 Jumeirah College Dubai is great among the British schools in Dubai. Students from all backgrounds can do well here. The school aims to establish a flourishing learning community that encourages happy, confident, and successful students.
The school is registered with the DFE, Department for Education and Skills in London. The school students can also give exams for the UK examination boards.
The institution's primary goal is to understand students as individuals and learners. Furthermore, they are particularly interested in encouraging and assisting their learning and growth. The school has pupils from over 59 countries, making it an international institution.
20.

Dubai College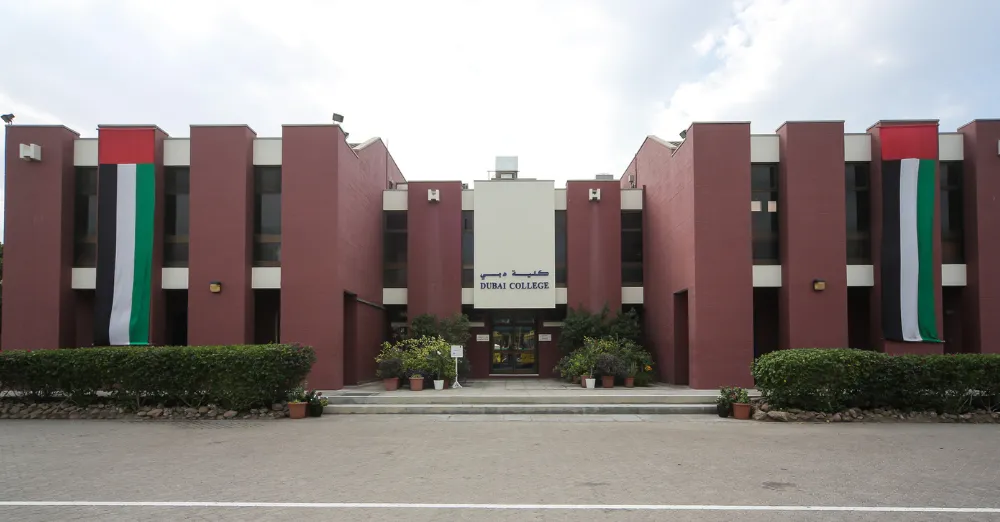 Dubai College is a nonprofit institution that provides a British-style secondary education that meets the highest academic standards. The Board of Governors decides all the policies for the school.
The Dubai College is located in the heart of the new Dubai district. The school has many buildings and playing fields on about 19 acres.
They are also committed to celebrating diversity in the school community while respecting the UAE's values, ethics, and traditions.
21.

JSS Private School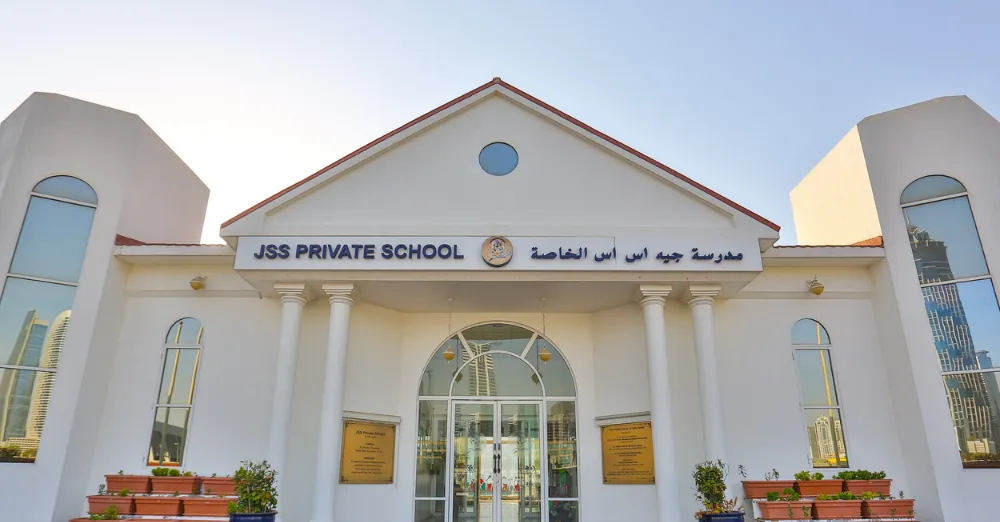 The school has been doing well since it started in 2011. The school offers a rigorous and exciting curriculum that is perfect for the Indian community.
They expose students to different topics, assignments, and activities. This can include trips, group projects, and fun activities like music and drama. This helps students learn in a variety of ways and broaden their horizons.
In addition, they provide a world-class education that helps students face the future with confidence. The right ambiance and facilities at JSS help students learn better and become successful global citizens.
22.

Credence High School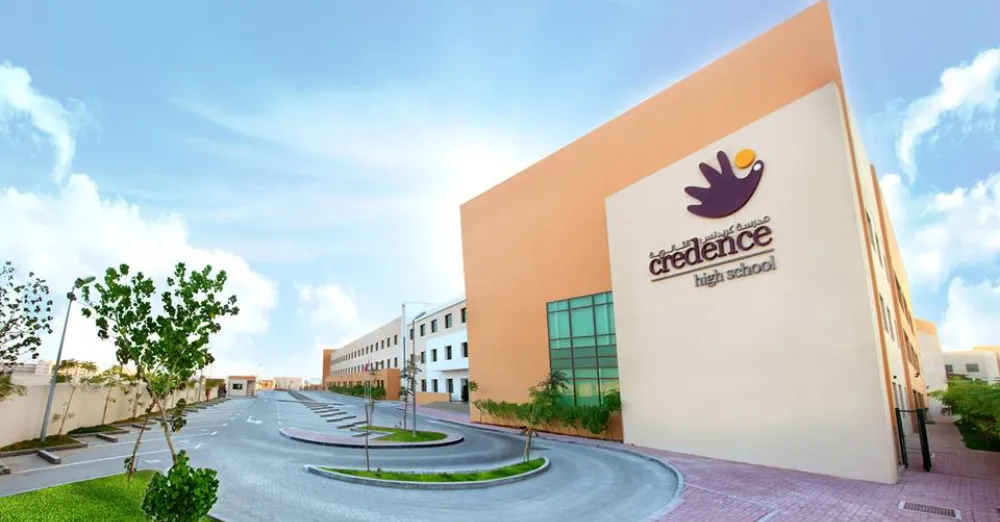 Credence High School is amongst the excellent schools in Dubai. It is affiliated with CBSE, and it is a co-ed school. The school was founded in 2014 and now has students from over 30 countries.
The Indian curriculum is adaptable to the UAE context. The faculty and staff are constantly undergoing training to ensure the students have access to the most updated version.
Credence High School is the perfect place for students to learn. The campus is supportive and helps Indian and international students living in Dubai. This leads to their academic and personal development.
The curriculum helps students build skills like public speaking, life skills, and personal development. There are regular class assemblies, radio assemblies, house events, inter-school events, and tournaments. There are also over 20-day boarding or after-school activities that students can choose from.[6]Credence High School, "About Us, https://www.credencehighschool.com/about-us.html#:~:text=At%20Credence%20High,Martial%20Arts"
23.

GEMS New Millennium School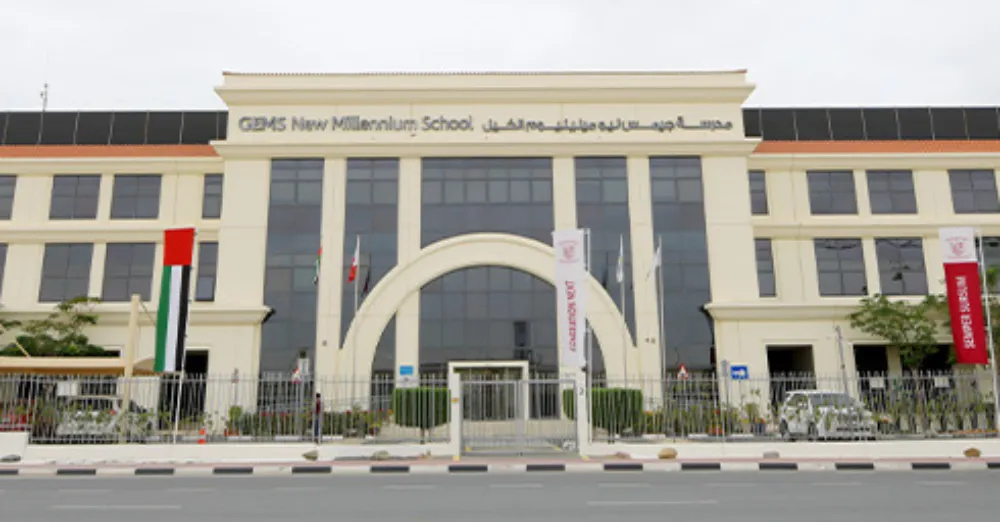 GEMS New Millennium School is located on Al Khail Road in Dubai. It is close to Dubai Hills, the Al Khail Residential Community, near the Dubai Mall. NMS has been recognized as a leading regional school since its inception in April 2013.
At GEMS New Millennium School, students have access to many different learning environments that will help them develop essential skills. The curriculum is innovative and includes a variety of subjects that will help students become better communicators, problem-solvers, and researchers.
Starting in Grade 8, there is a comprehensive career guidance program. This program includes working with universities, attending career fairs, and preparing for competitive examinations. The school also won the Most Innovative School Award at the 2019 GEMS Global Innovation Challenge. [7]GEMS NMS, "Our School, https://www.gemsnewmillenniumschool-alkhail.com/About-Us/Our-School#:~:text=At%20GEMS%20New,and%20Dubai%20Mall."
24.

Emirates International School
Emirates International School is the first IB Diploma school in Dubai (1992). [8]Emirates International School, "About Emirates International Schools, … Continue reading The school provides students with a plethora of learning opportunities. They are constantly challenged and growing in numerous ways, both inside and outside the classroom.
There are more than 2000 students in the school. They come from more than 70 different countries. Students have many opportunities to participate in or initiate charitable and community development projects.
The students are encouraged to be proud of their culture and heritage while learning about the host country's values.
25.

Jebel Ali School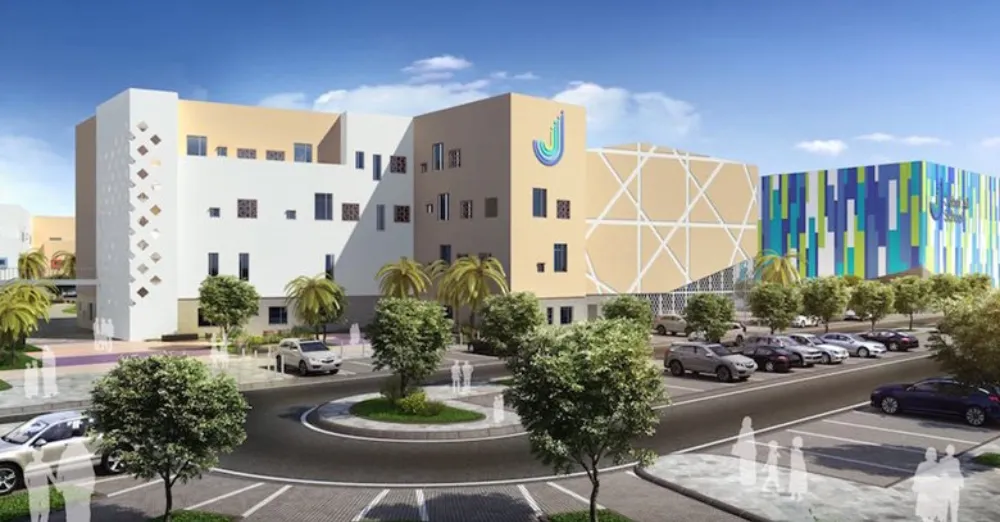 Jebel Ali School (JAS) is one of Dubai's oldest institutions. It was founded in September 1977 to educate the children of foreign workers who were assisting with constructing the Jebel Ali Port. Since then, JAS has developed into an excellent institution.
From the first day of school in the early years to the closing days of the sixth form, they assist students in doing their best. They improved by embracing opportunities, developing skills, and achieving objectives by maintaining a positive attitude and keeping confidence in themselves.
Also, the highly experienced staff strives to provide an engaging and enjoyable experience for students, relieving parents of the stress of continuously worrying about school progress. The school includes academic, sporting, and extracurricular success in equal measures.
26.

The Aquila School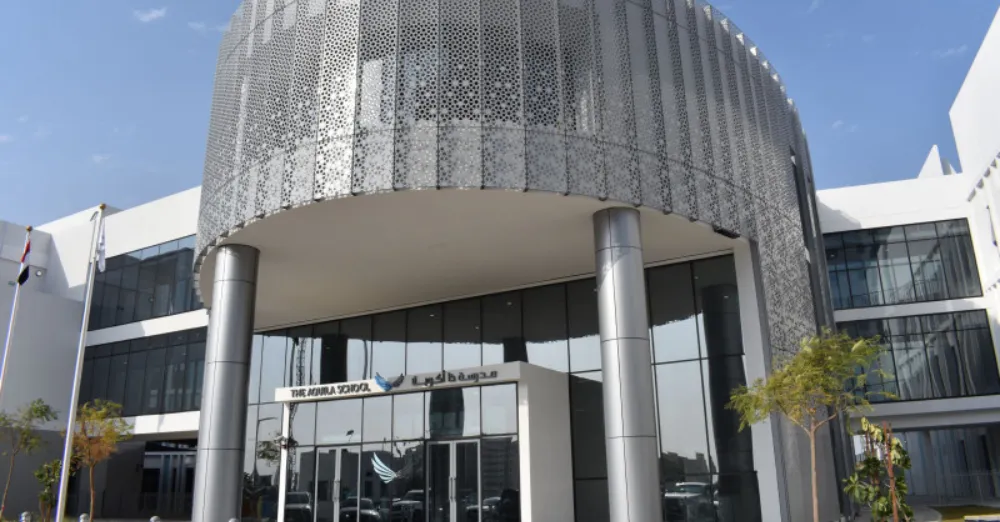 The Aquila School opened in September 2018 to help meet the needs of Emirates and Dubai's communities for a high-quality English education. They offer an enriched curriculum that meets the needs of culturally diverse students.
The Aquila School's campus and facilities have been recognized with an award for the Best Design Education Project of the Year at the Design Middle East Awards 2018. This demonstrates the high quality and design of Aquila's campus and facilities. [9]The Aquila School, "About Us, https://www.theaquilaschool.com/about-us/#:~:text=The%20Aquila%20School%20opened,to%20make%20a%20difference."
The Aquila School's learning community is powerful because it recognizes and values all its members' different contributions and talents. By balancing individualism and unity, the school inspires children to find their unique paths and make a difference.
How expensive are schools in Dubai?
Schools in Dubai can be costly, with annual tuition fees reaching 90,000 AED in some institutions. However, several scholarships and financial aid options are available to assist parents in covering the school's expenses.
The schools that provide an international curriculum, such as the British or American curriculum, are among the most costly. They generally provide excellent facilities and a variety of extracurricular activities.
If you're searching for cheap schools in Dubai, several budget schools have an Indian curriculum. These institutions usually have lower tuition rates and are located in less prominent regions of Dubai.
Quality of education in schools in Dubai
The UAE's Ministry of Education developed a strategy called Education in 2020. This strategy is designed to improve the quality of education in schools in Dubai over time.
The government is committed to ensuring that pupils are fully prepared to attend institutions worldwide and compete in a global market. Innovative learning programs, new teachers' codes, licensing and evaluation systems, and curriculum change are some of the main areas of concern.
The Mohammed Bin Rashid Smart Learning Program is a crucial component of this plan. Tablet-based education, online resources, smart classrooms, and teacher training are all examples of this program. It is expected that this plan will improve student performance and students will be better prepared for university and the workforce.[10]UAE Offical site, "Quality of Education, … Continue reading
Related Info
---
FAQs for the best schools in Dubai
Final thoughts
The top schools in Dubai are those that offer high-quality education. All of the schools on this list have accreditation from respected organizations and offer great curriculums.
Now, we have reached the end of this Dbd guide on the list of schools in Dubai, UAE. We hope to have helped you find the right school for your child.
Please let us know in the comments below if you have any questions. Share this guide with others, and stay tuned for more content like this in the future.