Dubai is home to some of the finest seafood restaurants. The best seafood restaurant in Dubai provide the residents with an authentic taste of the sea.
Dubai is famous for its seafood, with many restaurants serving the freshest Gulf catches. With so many seafood restaurants, it can be challenging to know where to start. Some of the best seafood in Dubai are available at Sardina, Fish Beach, Boardwalk, and more.
Our team extensively researched to create a guide to the best fish restaurant in Dubai. We visited the restaurants ourselves and tried different options.
We evaluated each restaurant based on food quality, atmosphere, pricing, service, and location. Finally, we created this list of the top seafood restaurants in Dubai.
11 best Seafood restaurants in Dubai
Dubai boasts many amazing seafood restaurants for every taste and budget. In this article, we have compiled the list of best seafood restaurants in Dubai.
1.

Sardina Seafood Restaurant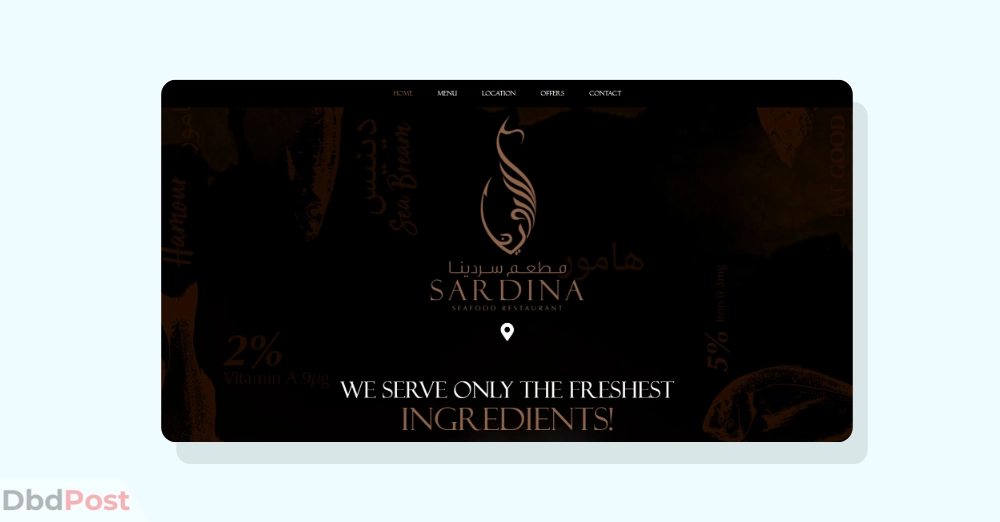 Located in the vibrant Jumeirah area of Dubai, Sardina is a delightful Mediterranean seafood restaurant. It is highly rated by locals and tourists alike.
This fresh fish restaurant prides itself on serving delicious and healthy seafood at affordable prices. Their menu is filled with a wide selection of Mediterranean dishes.
We recommend you try their Fried Shrimp with white Basmati rice, boneless crab with cheese, and seabream salt.
2.

Fish Beach Taverna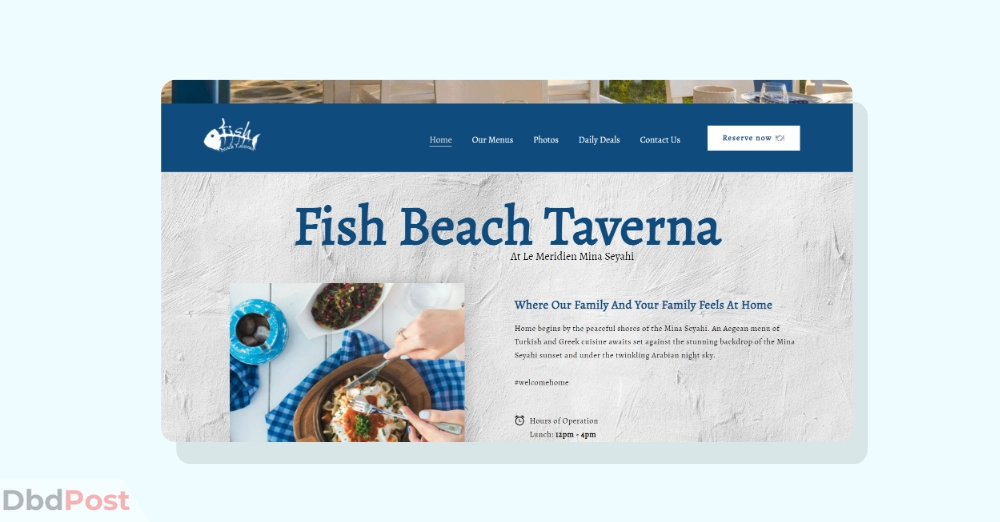 Fish Beach Taverna offers a unique Aegean dining experience in Dubai. It is set against the beautiful backdrop of Mina Seyahi's sunset.
The restaurant serves a menu of Greek and Turkish cuisine. From grilled seafood to signature sharing plates, Fish Dubai has delicious food for everyone.
Fish Beach Taverna is the perfect setting for any occasion. It is perfect for a romantic dinner, a private gathering, or a sunset cocktail at the bar.
3.

Al Fanar Restaurant & Cafe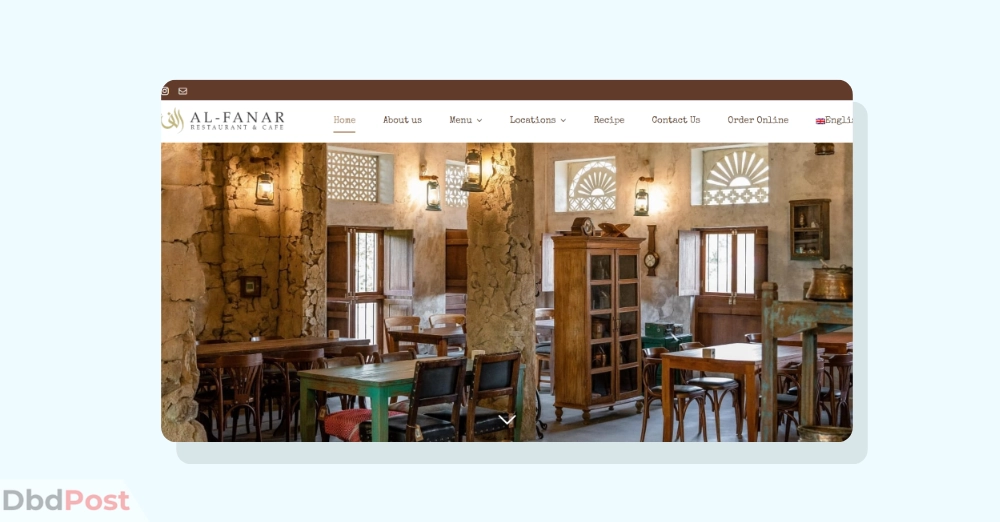 Al Fanar Restaurant & Cafe is a perfect spot with its seafood specialty. It is known for its Emirati ambiance and authentic cuisine.
They serve traditional Arabic dishes with Indian and Persian cuisines, making them unique. A few of their special seafood include Machboos Samak and Robyan Mashwi.
Whether you're a seafood enthusiast or looking to explore the culture, the restaurant is perfect for everyone.
4.

The Boardwalk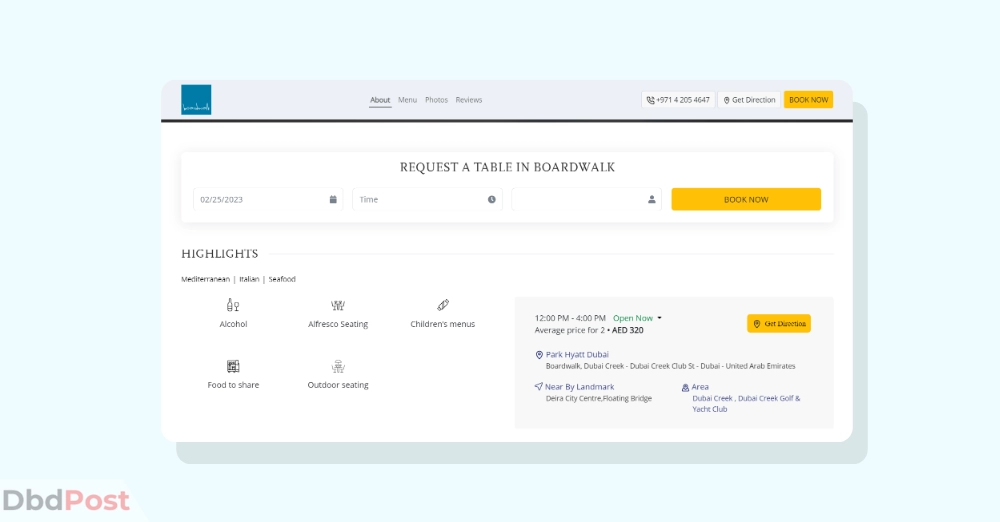 For a quarter of a century, The Boardwalk has established itself as a renowned seafood restaurant in the Dubai Creek Yacht Club, offering its guests an exquisite dining experience. [1]The Boardwalk, "About Boardwalk, … Continue reading
Notably, the restaurant's exceptional seafood is sourced daily from local markets, providing patrons with the freshest and highest quality dishes.
The menu at The Broadwalk showcases a broad range of Mediterranean-inspired cuisine, including grilled prawns, calamari, and octopus carpaccio.
In addition, the restaurant's elegant interior and terrace overlooking the creek make it an ideal location for a romantic dinner for two or a casual gathering with friends.
5.

Seafood Market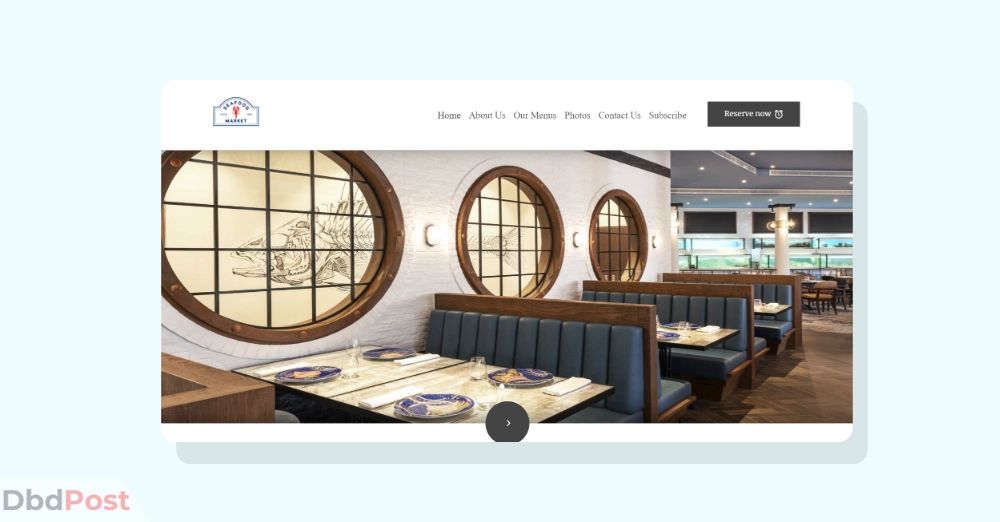 Since its establishment in 1992, Seafood Market has been a prominent figure in Dubai's dining scene, offering a special culinary experience that combines traditional Asian specialties with contemporary twists.
At this seafood restaurant with an Asian influence, diners can handpick their seafood from a market-style display of fresh, daily-caught fish and shellfish.
The restaurant boasts 18 seawater tanks, showcasing a wide range of live seafood, including French oysters, American, Australian, and Canadian lobsters, and Norwegian king crabs sourced from a dedicated crab market.
Seafood Market stands apart from other seafood restaurants due to its extensive range of dishes. The restaurant's outstanding service and attention to detail elevate the dining experience.
6.

Fish Gourmet Seafood Restaurant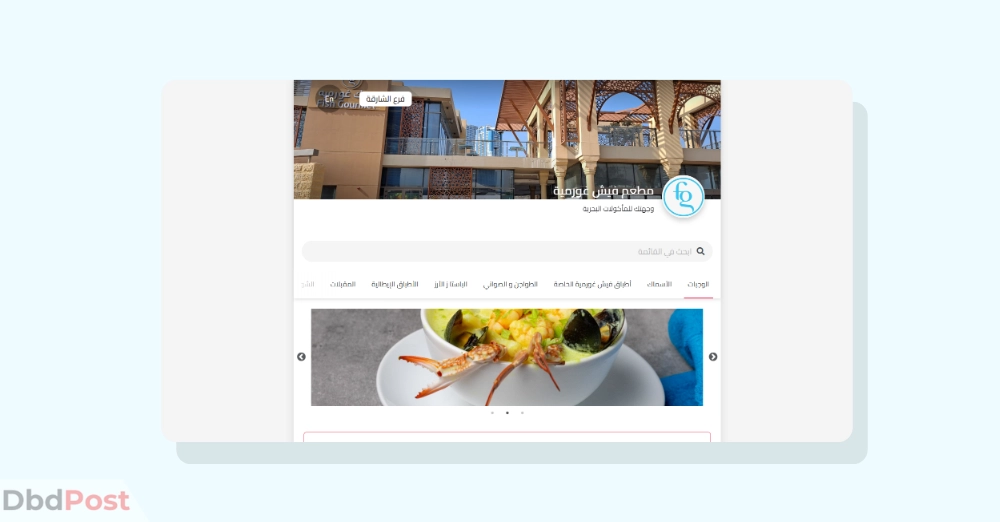 Fish Gourmet Seafood Restaurant, located at Jumeirah Fish Market, has served the best fish and seafood for seven years. Their mission is to make seafood a daily habit for their customers.
Their menu boasts delicious options such as Fanar Meal, Fish Gourmet Special Soup, and Lobster. The restaurant also has rice and pasta options to satisfy all cravings.
The restaurant is dedicated to providing fresh and high-quality seafood to its customers. Their commitment to serving the best has helped them build a loyal customer base.
7.

Ibn AlBahr Seafood Restaurant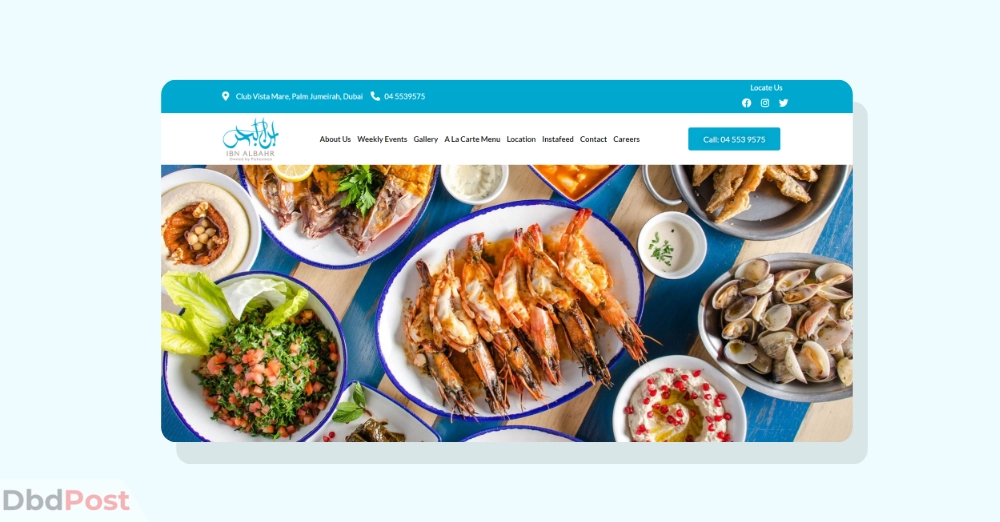 Ibn AlBahr Seafood Restaurant offers a true taste of Lebanese cuisine. With its exceptional mezze and grilled fish dishes, you feel like you're back on the shores of Lebanon.
Its beachfront location and stunning views make it the perfect spot for a relaxing meal with family and friends. What sets Ibn AlBahr apart is its commitment to using only the freshest seafood available in Dubai.
Located on Club Vista Mare on the iconic Palm Jumeirah, Ibn AlBahr is a must-visit destination for seafood lovers.
8.

Aprons & Hammers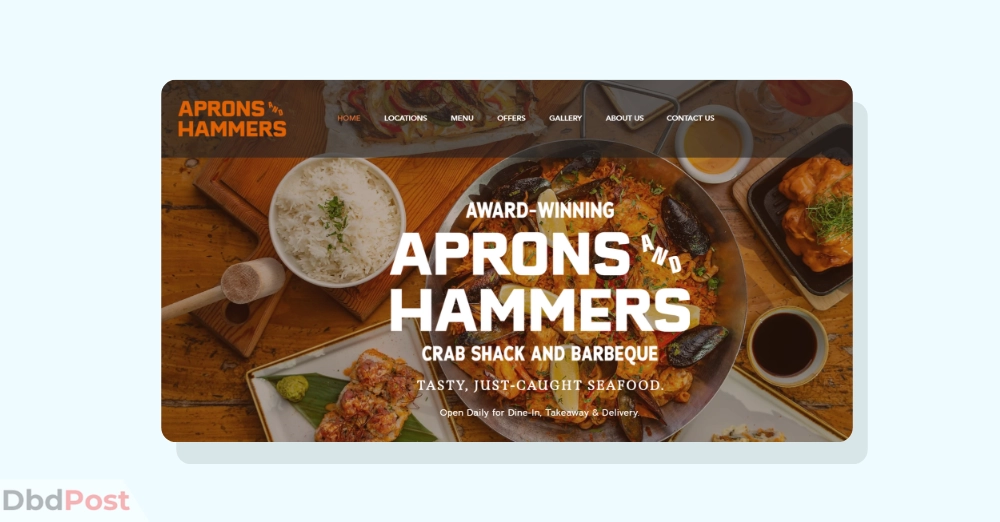 Aprons & Hammers offers a unique dining experience that is fun and messy. The diners can enjoy fresh and succulent seafood while wielding a hammer to crack open their catch.
The restaurant is known for its generous seafood portions cooked in fragrant marinades and herbs. We recommend their spicy tuna roll sushi, fish and chips, and Ribeye.
A meal at Aprons & Hammers promises to be an enjoyable and unforgettable experience. Put on your apron, grab a hammer, and feast on Dubai's freshest and tastiest seafood.
9.

Ibn Hamido Seafood Restaurant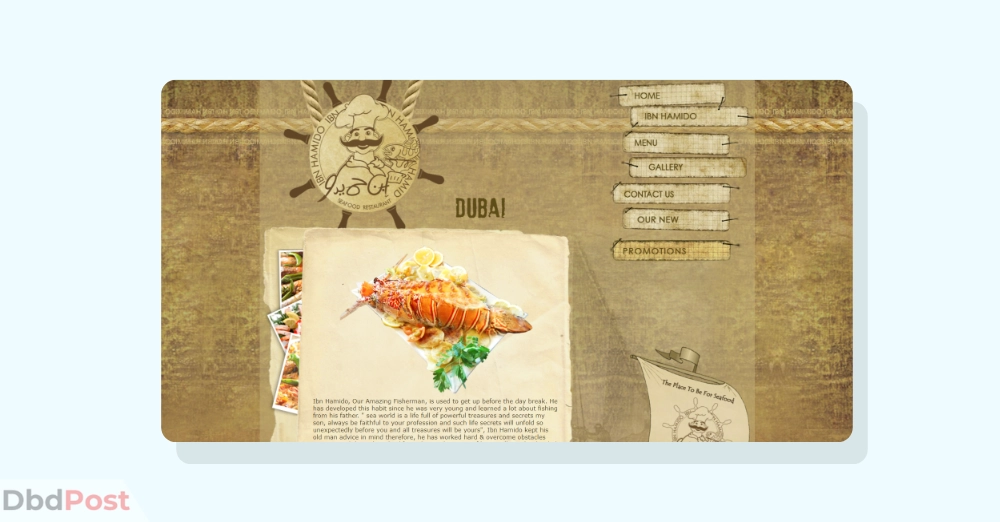 Ibn Hamido pays tribute to the fishermen who brave the sea to bring fresh seafood to our tables.
The menu features some of the town's most delicious seafood dishes. We recommend you try their Shrimp soup and Calamari in lemon and butter sauce.
The restaurant's focus on fresh seafood and quality ingredients is evident in every dish. Ibn Hamido is a must-visit for anyone looking to taste the best of what the sea offers.
10.

Seaworld Seafood Restaurant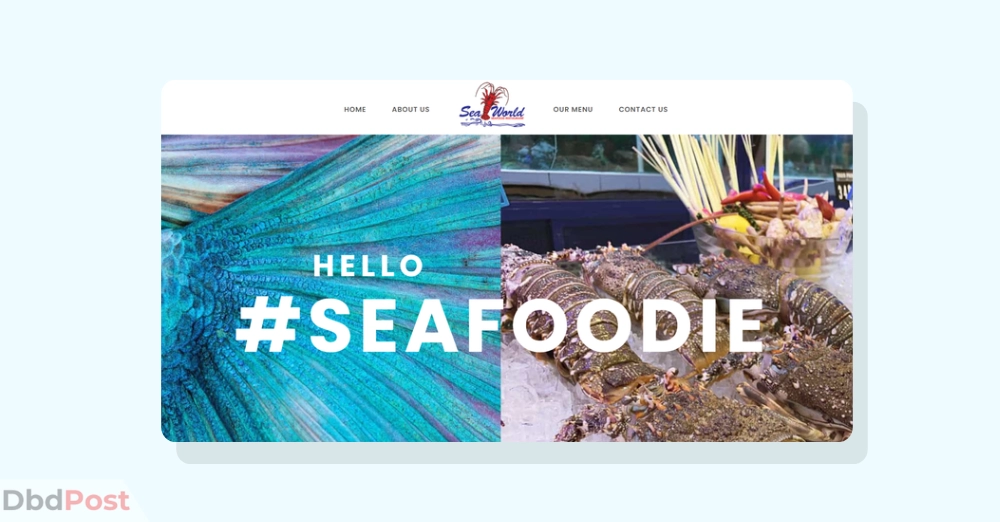 Seaworld is a renowned seafood restaurant on Sheik Zayed Road's side lanes. Since its establishment in 2001, the restaurant has become a popular destination for seafood enthusiasts.
Seaworld offers a unique dining experience, allowing customers to select their cooking methods and sauces. It also allows them to customize their preferred seafood mixes from the market-style displays and saltwater tanks.
Seaworld's menu features deep-fried shrimp and grilled seabass, seabream, and hammour. It continues to be one of the most popular dining establishments in Dubai.
11.

Bice Mare Restaurant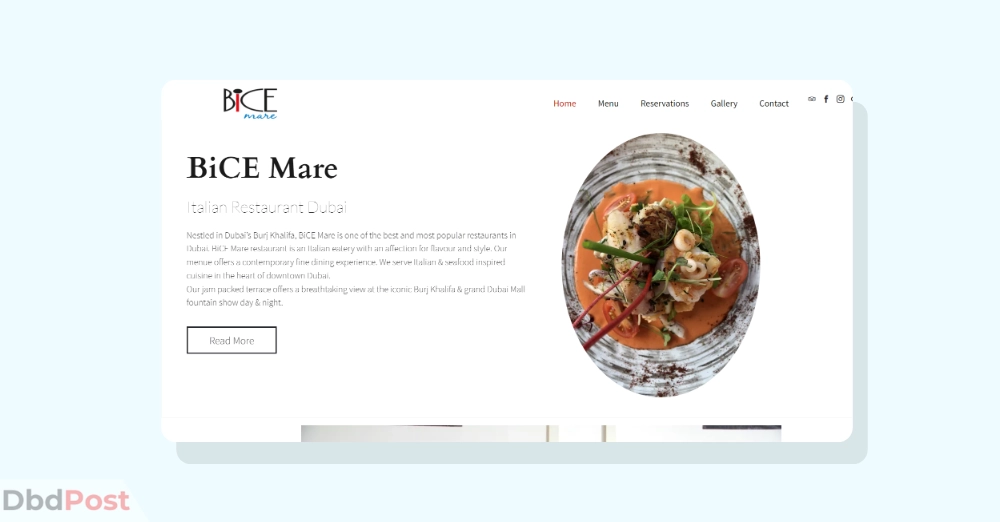 Bice Mare offers the most exquisite seafood dishes to diners in Dubai. It has won the What's On Magazine's Award for Best Seafood Restaurant for three consecutive years.
You can enjoy the most delicious and flavorful seafood buffet with views of Burj Khalifa and Dubai Mall. Their dishes consist of authentically served ingredients from Italy.
The restaurant offers several options for seafood platters, pasta, risotto, marinara, and bufala. A one-of-a-kind experience awaits as you discover all that Bice Mare has to offer.
What is the healthiest seafood?
Seafood is an excellent source of high-quality protein, essential vitamins, minerals, and omega-3 fatty acids.
According to WebMD, some of the healthiest seafood options are salmon, sardines, oysters, rainbow trout, and albacore tuna.
These types of seafood are low in calories, high in protein, and packed with heart-healthy omega-3 fatty acids. [2]WebMD, "Best Seafood, https://www.webmd.com/food-recipes/ss/slideshow-seafood-dishes-health"
Salmon
Salmon is an excellent source of omega-3 fatty acids, protein, and vitamin D. It is also a rich source of selenium. This mineral plays an important role in thyroid function and immune system health. [3]WebMD, "Salmon, … Continue reading
Sardines
Sardines are another healthy seafood option rich in omega-3 fatty acids and vitamin D. They are also a good source of calcium, iron, and protein. [4]WebMD, "Sardines, … Continue reading
Oysters
Oysters are a nutrient-dense food that is low in calories and protein. They are an excellent source of zinc, an important mineral for immune function and wound healing. [5]WebMD, "Oysters, … Continue reading
How much does lunch at Seafood restaurants cost in Dubai?
The price of lunch at seafood restaurants in Dubai can vary considerably depending on the type of establishment.
Some restaurants may offer more affordable options, such as budget-friendly set menus or lunch specials, while others may have more upscale selections with higher price points.
Seafood lunches in Dubai can range from AED 50 to AED 300 per person. Affordable options include set meals or buffets at AED 50-100, while high-end choices feature premium seafood like lobster or caviar at AED 200-300.
It's worth noting that pricing can vary significantly depending on the restaurant, so it's advisable to check the menu and prices ahead of time to avoid any surprises.
Related Stories
---
FAQs
Final thoughts
Dubai is a seafood lover's paradise with many restaurants to choose from.
From high-end fine dining to casual, family-friendly spots, Dubai has many places to eat seafood.
We hope our Dbd guide helped you find the best seafood restaurant in Dubai. Have a fun time feasting on the delights of the sea on the Emirate.