Canceling HP Instant Ink is a process that allows subscribers to discontinue their ink delivery service. It can be done at any time, and it's important to follow the correct steps to avoid being charged for unused ink.
If you wish to HP Instant Ink plan cancellation, you can do so through the website and HP Smart App. Alternatively, you can contact HP customer support and request how to cancel HP Instant Ink.
Our easy-to-follow Dbd guide provides a complete guide on how to cancel HP Instant ink. We've personally verified our guide's steps for accuracy and ease of use.
What is HP Instant Ink, and how does it work?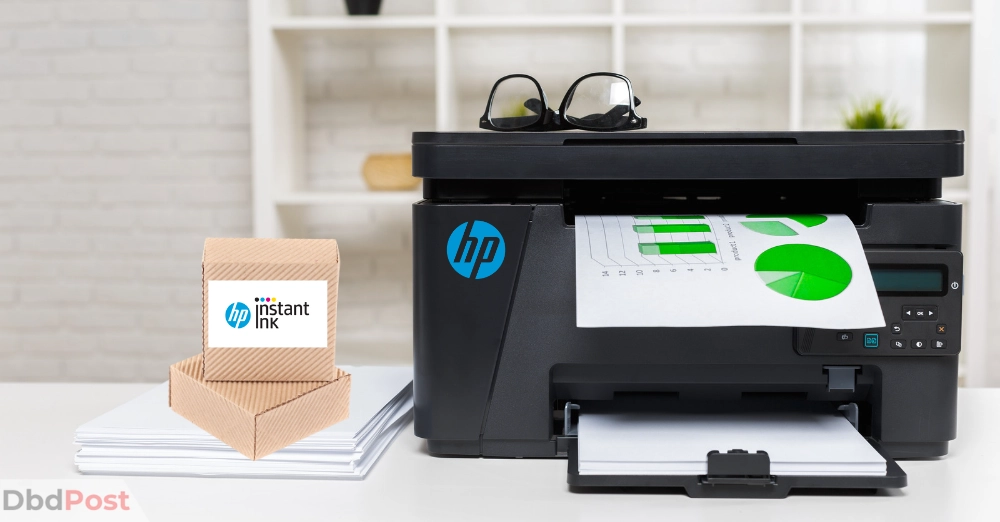 HP Instant Ink Platinum is a subscription-based ink refill program offered by HP. It allows you to automatically receive ink refills by signing up for an auto-renewal membership online.
Moreover, this service comes with various subscription plans to choose from based on your printing needs starting from $1.99 per month.
You can choose a plan that fits your printing frequency, and you can upgrade or downgrade at any time. With HP Instant Ink Platinum, you can save ink costs and never run out of ink again.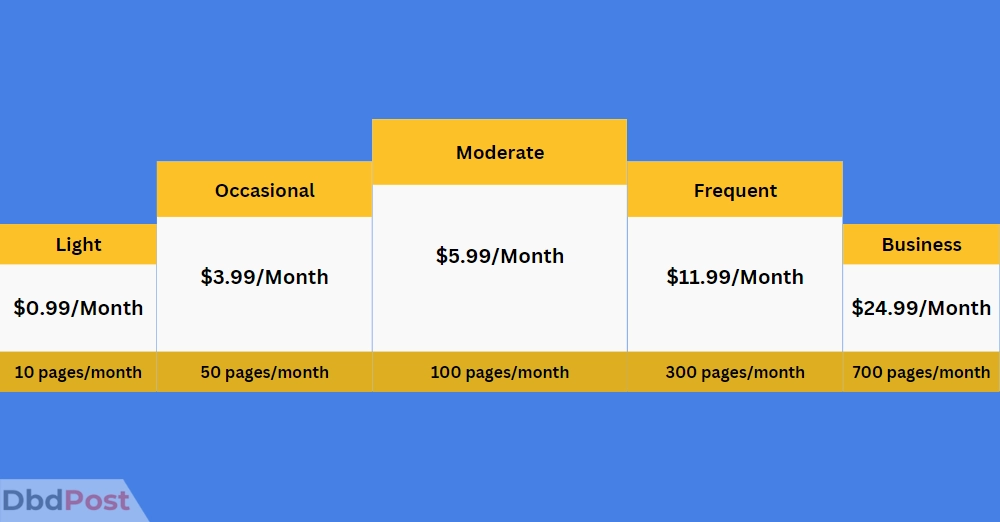 In addition, the ink refill service is delivered directly to your doorstep. The program also ensures that you always have enough ink for high-quality printing. You don't have to worry about running out of ink or going to the store to buy replacements.
Similarly, you can keep track of your account history, rollover pages, free months, and prepaid amounts through the HP Smart app. [1]HP, "Replace an enrolled printer, … Continue reading However, note that the app does not manage printer replacements for business accounts.
How to cancel HP Instant Ink?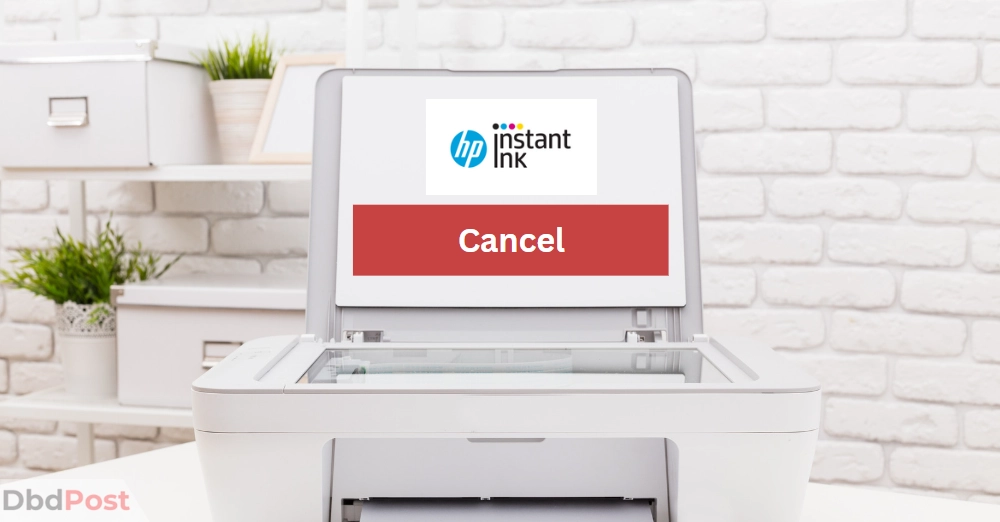 If you're looking to cancel your HP Instant Ink subscription, there are a few steps you'll need to follow. Whether you choose to cancel online or by phone, it's important to understand the requirements and steps involved in the process.
Here's a step-by-step guide to help you cancel your HP Instant Ink subscription with ease.
Canceling HP Instant Ink online
To cancel your HP Instant Ink plan online, you must log in to your account and verify your printer details. Here are the steps to follow:
Step 1: Go to hpinstantink.com/signin and sign in to your account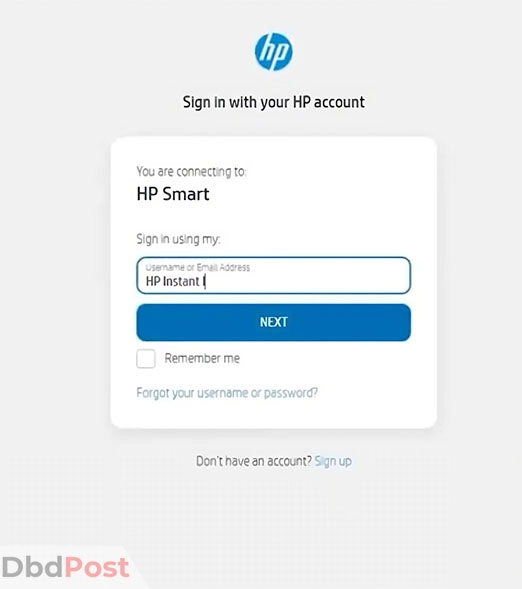 Step 2: If you have multiple printers enrolled, click on " Select Printer " and select the one you want to cancel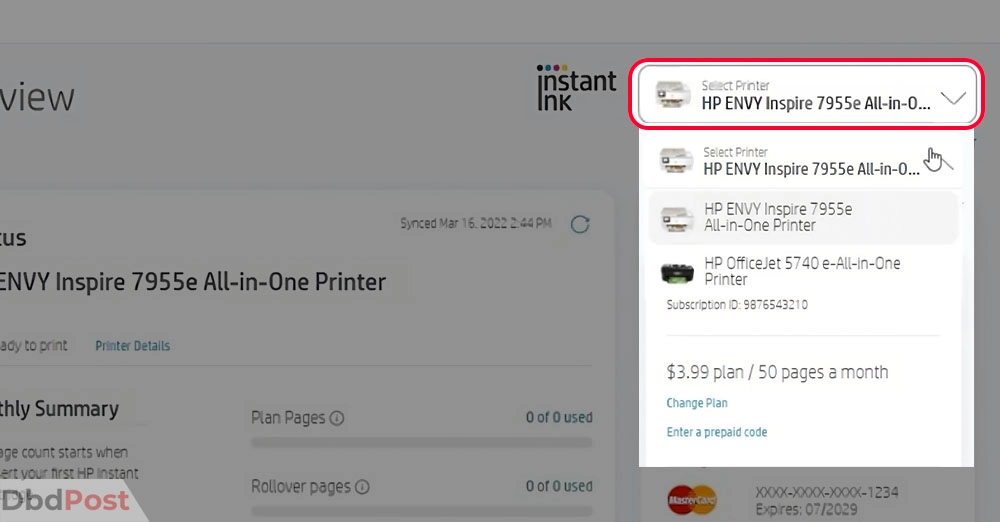 Step 3: Make sure you've selected the correct printer by clicking "Printer Details"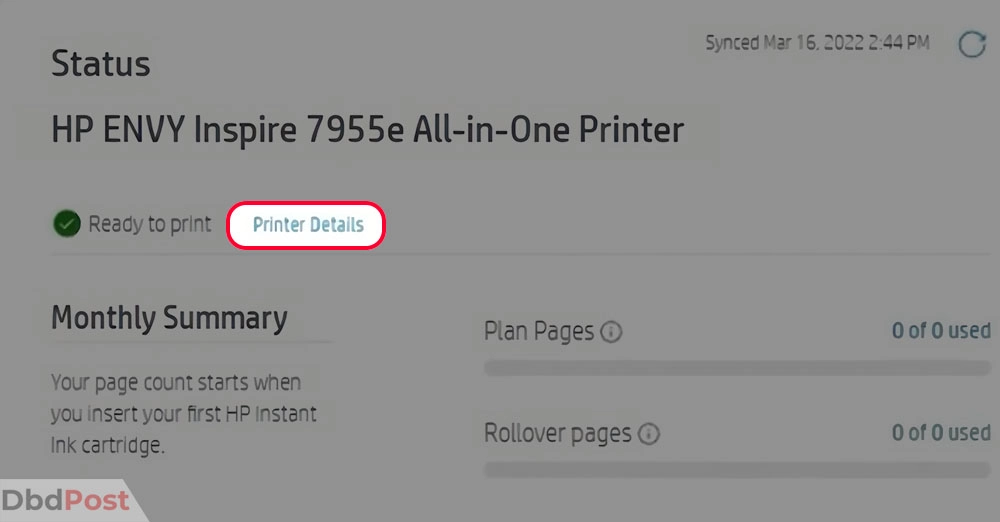 Step 4: Click on the "Change Plan"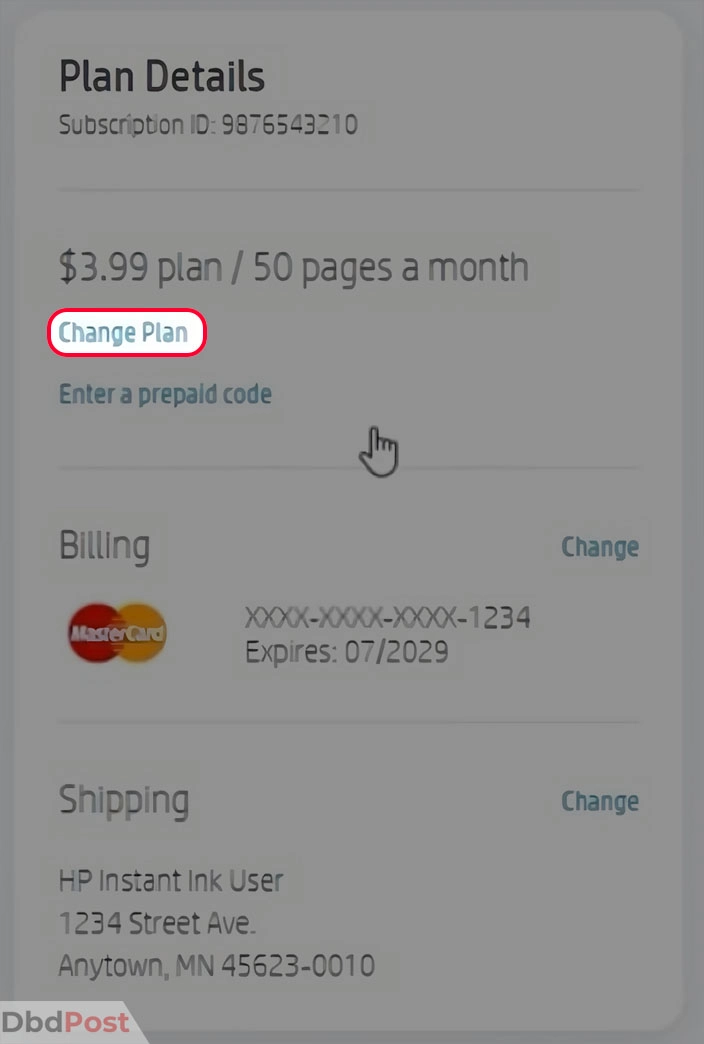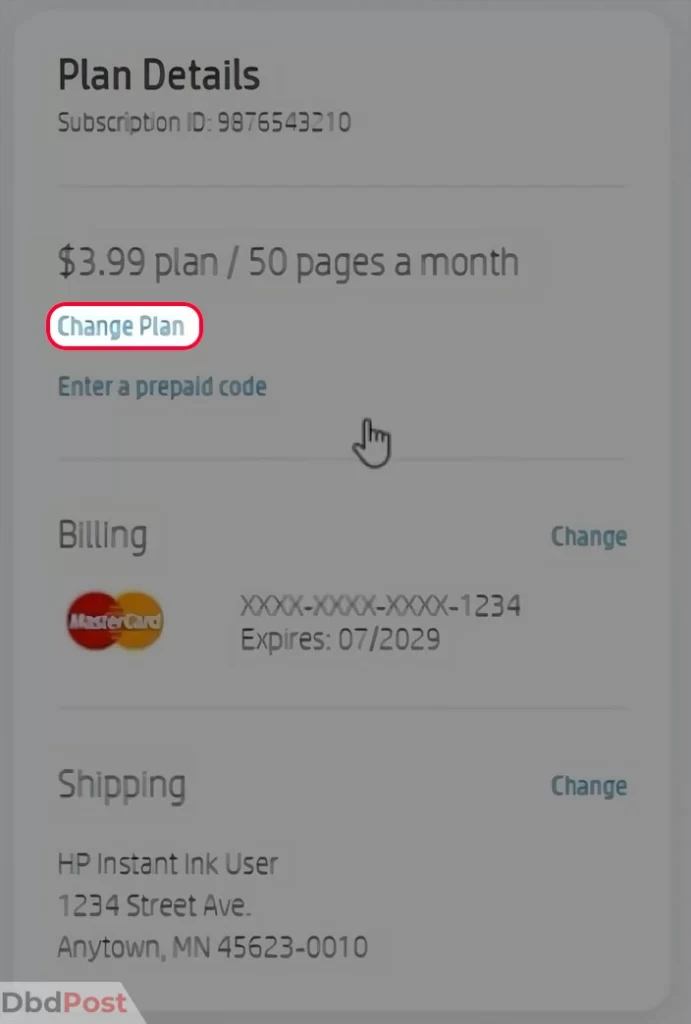 Step 5: Finally, scroll down and click on "Cancel my HP Instant Ink Subscription" to cancel your subscription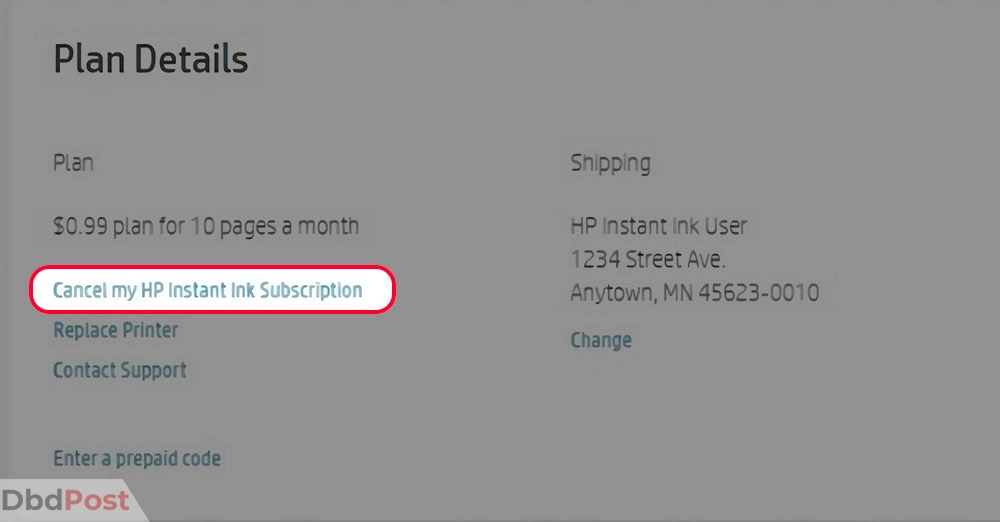 Canceling HP Instant Ink on HP smart app
To cancel your HP Instant Ink account on HP Smart App, follow these simple steps:
Step 1: Open the HP Smart App dashboard by logging in with your printer account
Step 2: Click on the "Instant Ink" tile
Step 3: Select "Cancel Instant Ink Subscription"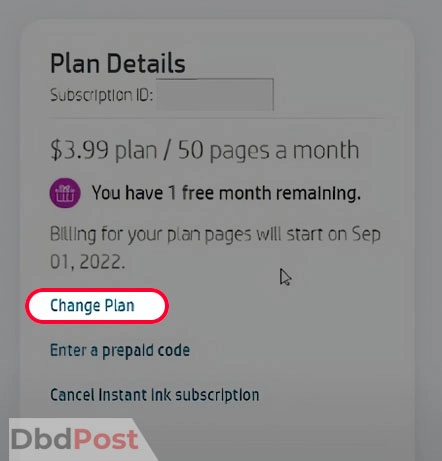 Step 4: Choose a reason for cancellation and click "Continue Cancellation"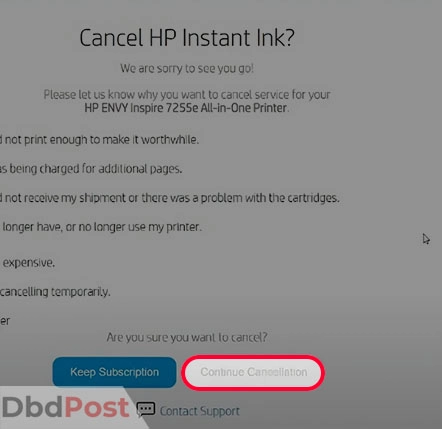 Step 5: Acknowledge the terms and select "Complete Cancellation"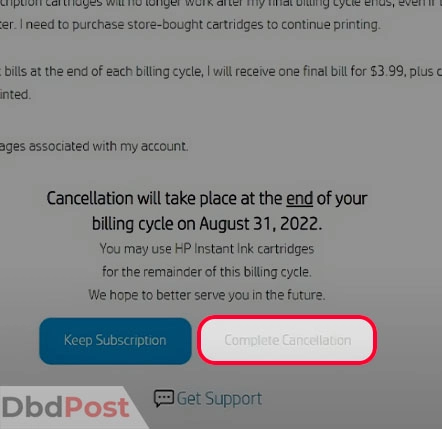 NOTE: Once you unsubscribe hp ink subscription, the HP Instant Ink Cartridges will no longer work. Additionally, you will need to purchase standard replacement ink cartridges after the final billing cycle ends.
Cancelling HP Instant Ink during the free trial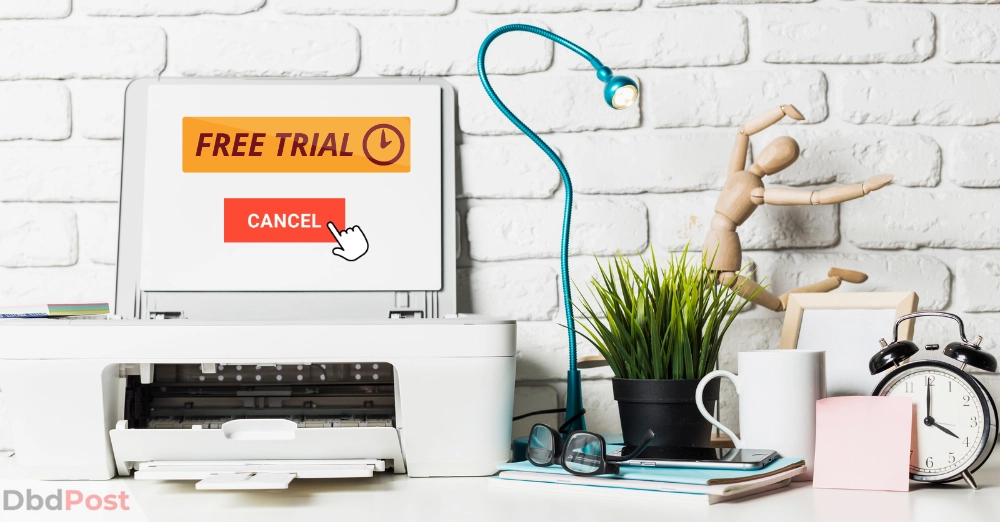 Here are the steps to cancel your HP Instant Ink subscription during the trial period:
Step 1: Log in to your Instant Ink account for home/office or business
Step 2: Verify your printer's serial number by going to Overview, then Printer Details in the Status area
Step 3: Click HP Instant Ink, then select Update Plan in the left menu
Step 4: Scroll down to Plan Details
Step 5: Click Cancel my HP Instant Ink Subscription and follow the prompts to complete the cancellation process
Related Stories
---
FAQs
Will I be charged any fees for canceling HP instant ink?
There are no cancellation fees for HP Instant Ink. However, you may be charged for any additional printing until the end of your billing cycle.
Can I still use my printer if I cancel HP instant ink service?
Yes, you can still use your printer if you cancel the HP Instant Ink service. Yet, your service will continue until the end of your current billing period.
How long does it take to cancel HP instant Ink membership?
Canceling an HP Instant Ink membership takes just a few minutes online. You'll receive an email confirmation immediately and another at the end of the billing cycle.
Is it possible to cancel HP instant ink trial before the trial period ends?
Yes, it is possible to cancel the HP Instant Ink trial before the trial period ends. You can do so by logging into your account on the HP website and following the cancellation steps.
In conclusion, following the proper steps to terminate HP Instant Ink membership can help avoid any unnecessary charges.
We believe our guide on how to cancel HP Instant Ink may have answered your queries.


Fahad Hameed is an expert in consumer technology and tech developments, with an MSc in Electrical and Computer Engineering from Khalifa University. He offers his unique insights on high-tech science breakthroughs, having worked as a consultant for the industry's top fortune 500 companies. His research focuses on finding new ways to apply emerging technologies to solve real-world problems.