UAE has one of the highest VPN users per capita globally, thanks to its heavy internet censorship. That begs the question – is VPN illegal in UAE?
A few countries worldwide have strictly regulated the use of VPNs, and UAE is one of them. 66% of the internet users in the UAE agree that their country's tech companies have too much control over users' data.
Will you be fined for using VPNs? The short answer is "No" if you aren't doing anything illegal. But what activities are classified as illegal in UAE?
Let's see how VPN laws work in the United Arab Emirates.
VPN laws in UAE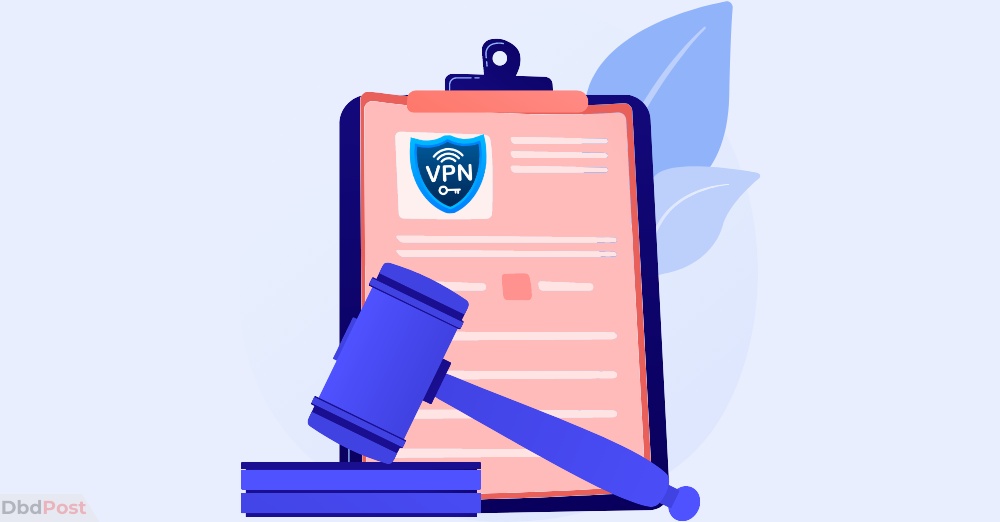 Heavy censorship is placed on the internet and restrictions on social media in Dubai. The country has a long history of internet censorship, dating back to the early 2000s.
Since then, the UAE has consistently been ranked as among the most censored countries globally. Social media sites are blocked in the UAE, and many news sites are censored. As a result, many people use premium & free VPNs for WhatsApp, IMO, and Skype in UAE.
66% of internet users in the UAE agree that their country's tech company has too much control over users' data. [1]Statista, "Consumers opinion on personal data control worldwide 2021, https://www.statista.com/statistics/1233743/global-consumers-opinion-tech-personal-data/"
This explains why such a high percentage of people have to use a VPN in Dubai for privacy.
VPNs are legal in the UAE, but they are heavily regulated. Only a handful of VPN providers can operate in the country. But they have their servers located outside of the UAE.
Nevertheless, using a VPN in the UAE is the best way to bypass internet censorship and access blocked websites.
Related: Best VPN services in 2023
What is the punishment for using VPN In UAE?
You can either be fined or imprisoned, depending on your offense. There are two punishments you might face.
In the UAE, fines for using a VPN for illegal purposes can be quite severe. Penalties from 500,000 to 2 million Dirhams (136,000 USD – 544,000 USD) can be given depending on the severity of the crime. [2]Mondaq, "United Arab Emirates: Law Governing VPNs, … Continue reading [3]U.AE, "UAE Cyber Laws, https://u.ae/en/resources/laws" [4]United Arab Emirates Ministry of Justice, "UAE Federal Decree-Law, … Continue reading [5]United Arab Emirates of Justice, "UAE Federal Law No. 12, … Continue reading
You can also face temporary imprisonment and a fine at the same time in the UAE for using a VPN. Prison time is typically reserved for cases where there is intent to do harm or commit a crime. You won't be jailed because you're using a VPN for activities that harm nobody.
Overall, it's essential to understand that using a VPN in UAE doesn't mean that you'll automatically be punished by law enforcement. You have to break laws in the country for that to happen.
Related: Best VPN services that work in UAE – Fast & Secure
What online activities are illegal in UAE?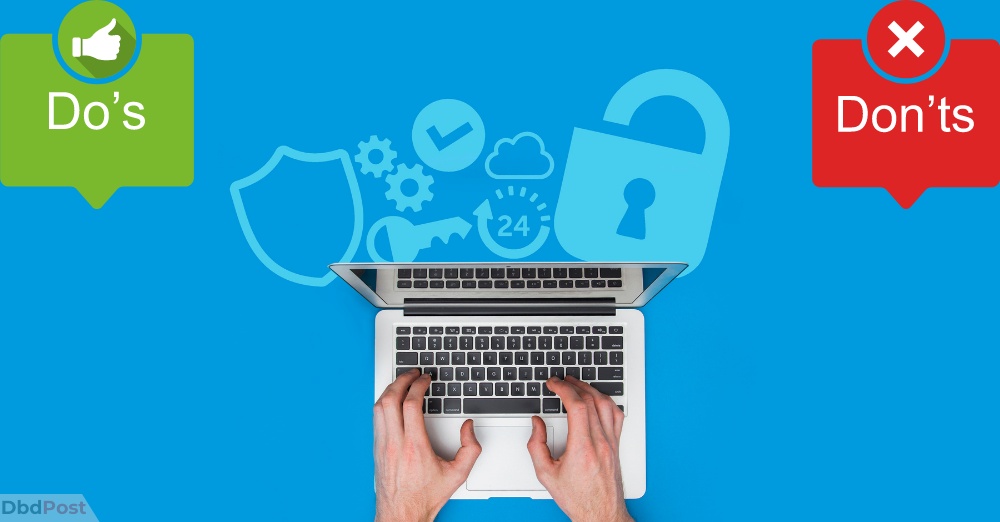 A few online activities are considered illegal and can lead to you being fined or imprisoned if caught using a VPN. These include:
Accessing sites that are deemed unlawful in the UAE
Committing cybercrime
Engaging in the promotion of terrorist activities
Spreading hatred or inciting violence on social media
Fraud or scamming
Organizing or accessing online casinos and betting without legal permission
Publishing others' photos or videos without permission
Additionally, impersonating someone to commit a crime is strictly forbidden in the UAE. It can result in severe legal penalties.
Furthermore, it is considered illegal to use fraudulent computer protocols or false addresses to access restricted or sensitive websites.
These actions violate local laws and are therefore punishable by steep fines and other legal penalties. Anyone living in the UAE should be aware of these regulations. They should not engage in any activities that could land them in trouble.
Using a VPN in the UAE carries significant risks. Use it by ensuring legal compliance.
Ultimately, your best bet is to choose other means of accessing the internet to avoid penalties and possible jail time.
After all, your safety and freedom are worth far more than any benefit you might derive from engaging in illegal activity online.
Why is VPN illegal in UAE?
First of all, VPNs aren't entirely illegal in UAE. They are just regulated tightly. The main reason for this is to prevent cyber-criminals from accessing sites that could incite violence or crime by using a fake IP address.
VPNs are restricted to stop terrorist groups from inciting violence and hate against certain groups online. They do so by using virtual private networks to conceal their actual location.
Do tourists get punished in UAE for using VPN?
Tourists can use VPN services to visit blocked websites that can be used legally. If they are involved in illegal activities, they can get deported. [6]Khaleej Times, "VoIP in the UAE: Can I be jailed for using VPN services? … Continue reading
How to use VPN legally in UAE?
Always remain within the legal boundaries of your online activities in the UAE. Do not access sites or engage in online activities deemed illegal by local authorities. That includes engaging in cybercrime, spreading hate speech or violence on social media, promoting terrorist activity, etc.
Additionally, research any VPN service you might use carefully before signing up. Use reputable virtual private networks with clear privacy policies to be sure your online activities will not be tracked.
Etisalat and Du provide VPN packages for international calls and VoIP services. You can purchase their services to make international calls. You can also use free VPN services that do not require payment to access restricted content, but you should be aware of the legal risks of using these VPNs for illegal purposes.
Overall, the best way to stay safe and avoid punishment when using a VPN in the UAE is to ensure that you are using it only for legal purposes. Be aware of the potential consequences of violating local laws, and use a reputable VPN service to help you stay safe and compliant.
Should I use free VPNs in the UAE?
No, we don't recommend using random free VPNs in the UAE. Because free VPNs are often unreliable and can put your data at risk. Furthermore, they usually have very slow speeds and limited data caps.
If you absolutely must use a free VPN in the UAE, choose one with strong security and doesn't keep logs. Read reviews and research to ensure that you select an excellent free VPN. If you are interested to learn more about which free VPN to use in UAE, read here.
Many great paid VPN services on the market provide better performance, security, and features. We recommend using ExpressVPN, NordVPN, or Surfshark instead of relying on unreliable free service.
Can I make calls using a VPN in UAE?
Yes, it is possible to make calls using a VPN in the UAE. However, this is only legal if you comply with UAE Telecommunications and Digital Government Regulatory Authority's regulations.
There are many brands of VoIP services that can be used while connected to a VPN. If you plan on making international calls, we recommend choosing one of these services and ensuring they are reliable.
Social media – Can I use VPN for social media in UAE?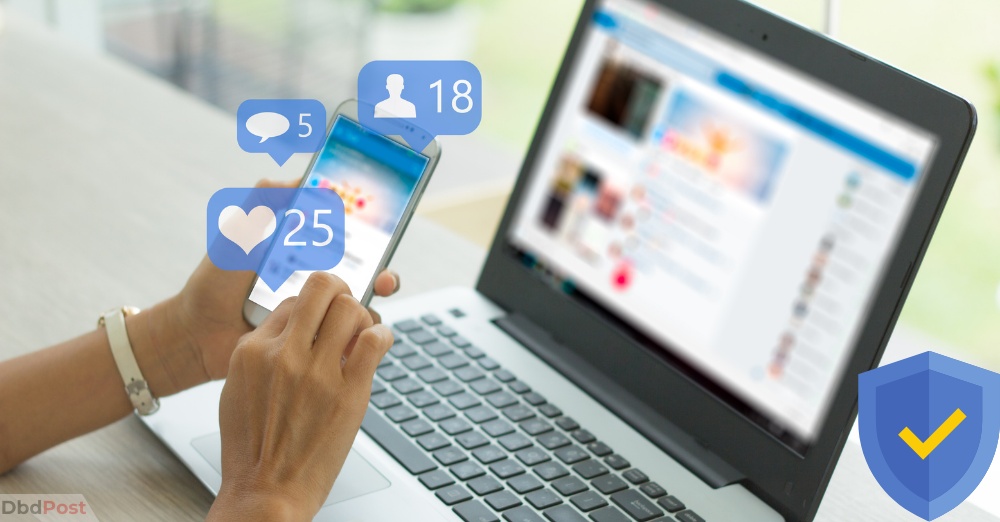 You can easily access social media in UAE with VPN. However, you have to make sure that the social media site is not considered illegal according to UAE's telecommunications regulatory authority and the government.
Using a VPN in UAE for accessing social media to connect with your friends and family is legal. But there have been some cases where popular platforms like Facebook and Twitter were temporarily blocked. That was due to concerns about inciting violence or crime.
However, social media platforms that are considered pornographic or promote illegal activity can be permanently banned. You must never access such sites as they carry huge risks. It's essential to make sure that the social media site you're using is legal in UAE before connecting with a VPN.
Why is social media banned in the UAE?
There are many reasons why social media is banned in the UAE. One of the main reasons is to prevent cybercriminals from communicating freely.
Another reason is to prevent inciting of violence by terrorists. Social media can be used to spread hateful messages and propaganda. Therefore, by banning social media, the government can reduce the risk of terrorist attacks and violent beliefs.
Social media is often used to sell illegal goods, such as drugs and weapons. By banning social media, the government can stop selling these things.
Some social media sites provide access to adult sites. In UAE, adult content is considered to go against their morals. Therefore, social media is banned to prevent access to these sites. Both access and possession of such content are completely illegal.
FAQs about the legitimacy of VPN in UAE
Which VPN works in UAE?
There are plenty of VPNs that work well in the UAE. ExpressVPN, NordVPN, Surfshark, and CyberGhost VPN provide excellent encryption and security protocols. These VPNs are also good at unblocking content due to their large server networks.
There is no definitive answer as to which VPN works best in UAE, as it will depend on your needs. However, most experienced users recommend using one of the top-rated providers listed above. These are considered some of the most secure VPNs on the market today.
Is NordVPN legal in UAE?
The United Arab Emirates has blocked many VPNs. As such, most VPN providers cannot provide their services in UAE. However, NordVPN still works smoothly there. It uses NordLynx, which works like Wireguard protocol to bypass firewalls.
Is ExpressVPN legal in UAE?
You can use ExpressVPN in UAE. It is strong enough to bypass UAE's firewall and access geo-restricted content. In Dubai, using a VPN to commit a crime or prevent its discovery is punishable by law. So be careful when using ExpressVPN to access blocked sites, no matter how secure it is.
Can you go to jail for using a VPN in UAE?
Yes, you can go to jail for using a VPN in UAE, but only if you do something illegal. The government has made it illegal to use a VPN to visit illegal websites.
If you are caught using a VPN to watch or access illegal content, you could be fined or jailed. So, it is essential to only use a VPN for legal purposes and only access legal content. That will help minimize your risk of encountering problems with the authorities.
Ultimately, whether or not you go to jail for using a VPN in UAE depends on the specific circumstances of your case and the laws that are in place at the time.
Can I use VPN for WhatsApp in UAE?
Yes, you can use VPN to unblock WhatsApp in UAE. It will help you bypass any potential blocks and access WhatsApp without any problems. If you want to use WhatsApp, we recommend using a premium VPN rather than a free one.
Can police track VPN in UAE?
No, the police in UAE cannot track VPNs that use good encryption. However, this does not mean you should do anything illegal while connected to a VPN.
Using a VPN to access blocked content or commit crimes is still against the law and can result in severe consequences. The police can go to your ISP and request to see your online activity logs if you don't use a secure VPN.
Can you get caught using a VPN in UAE?
You can get caught if you use a free VPN to connect to sites or services blocked in Dubai. However, using a good, reliable VPN can help you avoid detection and stay safe online no matter what you are doing.
Please don't be stingy when spending money on a safe premium VPN. Free VPNs are primarily incapable of giving you complete privacy.
Is social media illegal in UAE?
No, most social media are not entirely illegal even though UAE's ISPs block them. The reason they are blocked is to discourage their misuse of unlawful activities.
You can use social media for daily purposes within their legal standards. But you will need a VPN to use social media. Use secure and premium VPNs to prevent VPN providers from collecting your data.
Is VPN illegal in UAE 2023?
The answer is complicated. The UAE's cybercrime law makes it illegal to use a VPN to access certain websites but does not explicitly make it illegal to use a VPN for other purposes.
While you may be breaking the law by using a VPN to access blocked content, you are not breaking the law simply by using a VPN.
Final thoughts
The UAE Telecommunications and Digital Government Regulatory Authority do not deem VPNs illegal apps in Dubai. You are allowed to use a VPN in Dubai to use social media, streaming, and news sites that are blocked but still legal.
Using a VPN in the UAE for crimes such as hacking, online gambling, spreading hate, and scamming will only get you imprisonment and a fine. So, be careful in using the VPN services and do not access hateful or unethical content. It will prevent you from seeing horrible things and keep you safe from the regulatory authority TRA.
So, is VPN illegal in UAE? Not if you are a law-abiding, ethical person with high moral values. You can use a VPN in UAE with complete confidence that it is legal. We recommend using one of the best VPNs for UAE, which are among the most secure VPNs on the market today.
Once again, always remember to use a VPN as a tool for accessing information and entertainment, not for engaging in illegal activity. You can safely take advantage of the many benefits offered by virtual private networks while avoiding any unwanted legal consequences.
We hope you found this article helpful and informative. Please help us share the word with your friends on social media. We greatly appreciate your continuous support.