ADCB metro station is a convenient spot that facilitates the busy lives of commuters living in the vicinity of Karama. Many middle-income residents find this station the easiest way to travel between home and office.
The ADCB metro (formerly known as Al Karama Metro Station) is between Al Mankhool and Al Karama and is on the red line of the Dubai metro system. It lies in zone 6 and provides regular services to the people of the nearby area.
This guide provides an overview of the ADCB station, including its location and operating hours. We have also included a schematic map of the metro system to help you plan your journey.
Overview of ADCB metro station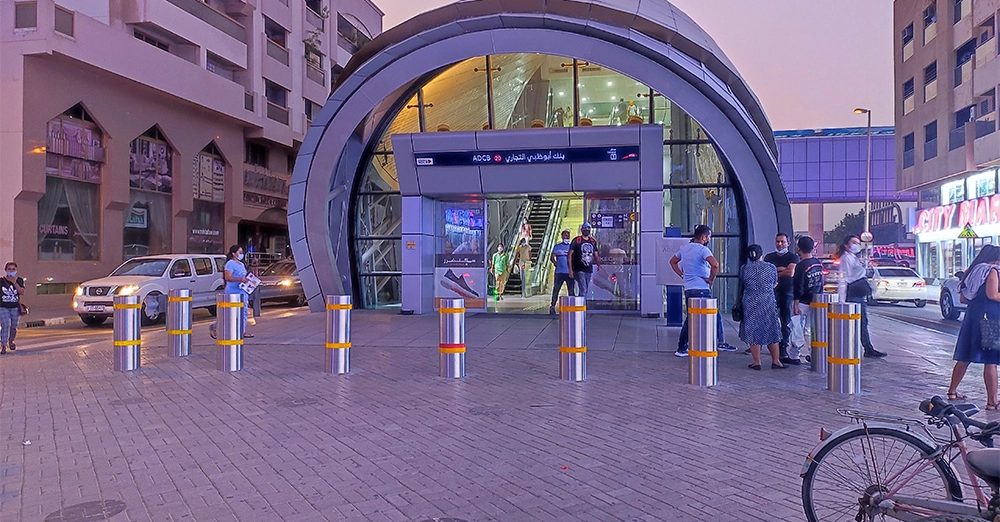 ADCB metro station has undoubtedly come a long way since its opening in April 2010. Originally named Al Karama Metro Station, many individuals preferred this station due to its convenience factor. [1]Khaleej Times, "RTA opens seven metro stations on 30 April, … Continue reading
In September 2014, the station got a new name in ADCB (Abu Dhabi Commercial Bank) and featured more amenities and services that made commutes easier for tourists and citizens alike. [2]Khaleej Times, "Karama Metro station is now named ADCB, https://www.khaleejtimes.com/transport/karama-metro-station-is-now-named-adcb"
| | |
| --- | --- |
| Location | Sheikh Zayed Road, Dubai, United Arab Emirates |
| Line | Red line |
| Station code | R20 |
| Fare zone | 6 |
| Preceding station | Burjuman metro station |
| Following station | Max metro station |
| Transfer station | No |
| Dubai Tram connection | No |
| Previous name | Al Karama |
Location of ADCB metro station
The ADCB metro is conveniently located in the Al Karama district on Sheikh Khalifa Bin Zayed Street. It is close to the Nesto Hypermarket, the Dubai Central Laboratory, and Karama Centre.
Additionally, there are many convenient ways to get to this station, whether you prefer to take the bus, hop on the metro, or book a taxi. No matter which transport option you choose, you get convenient routes.
Location: Sheikh Khalifa Bin Zayed St, Dubai, United Arab Emirates
ADCB metro station schematic map
The ADCB Station schematic map is a comprehensive resource for travelers, designed to provide an expansive overview of the metro transit system. The map highlights ADCB station and other red line stations as reference points to help users find their destination more quickly.
Check the schematic map of the station below: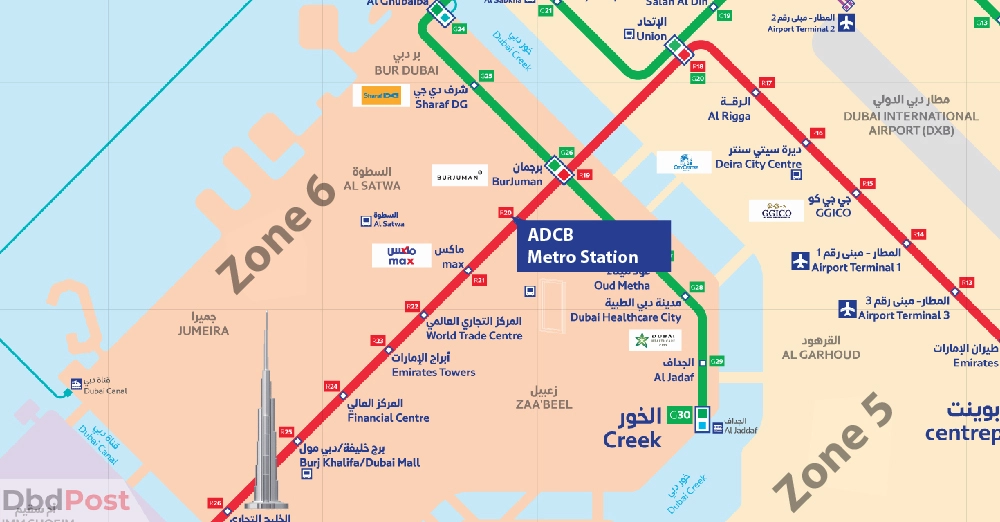 ADCB metro station timings
To make the most of your metro ride in Dubai, know the metro station schedule and plan your travel around it. The ADCB station has similar operating times as all other metro stations. However, the first and last train timing may vary, make sure to double-check the schedule and pick a time that best fits your needs.
Also, metro service times may differ slightly during special events and public holidays, so check for the updated schedule before you leave.
Check the timing of the metro station:[3] Government of Dubai, "Metro station opening hour, https://www.rta.ae/wps/portal/rta/ae/public-transport/timetable#DubaiMetro:~:text=Metro%20stations%20opening%20hours(for%20All%20lines)"
| Days | Time |
| --- | --- |
| Monday to Thursday | 05:00 AM – 12:00 AM (Midnight) |
| Friday | 05:00 AM – 01:00 AM (Next day) |
| Saturday | 05:00 AM – 12:00 AM (Midnight) |
| Sunday | 08:00 AM -12:00 AM (Midnight) |
Services and facilities
For a convenient and stress-free commuting experience, ADCB metro station offers several top-notch services and facilities. With the fast ticket machines and offices, you can board a metro without worry.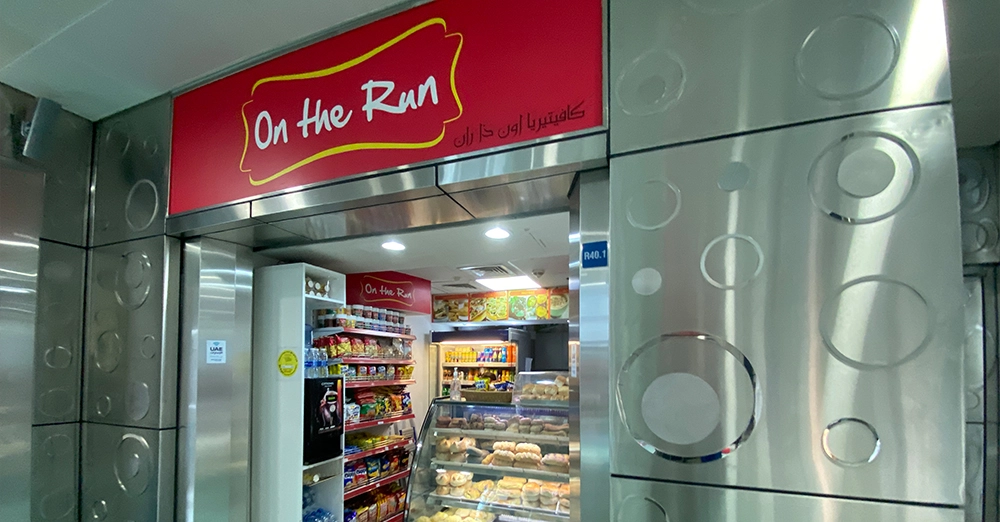 Travelers can find an information desk with helpful staff to guide them through their journey. Some convenience stores are available to provide any requirements visitors might need on their way.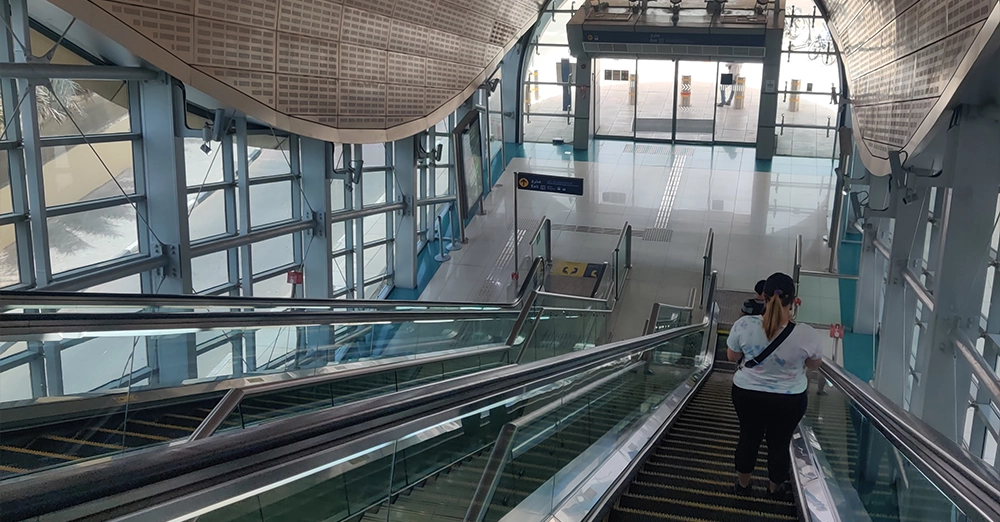 Furthermore, its modern information displays, updated with the arrival times of metros, make traveling here convenient and stress-free. For those who cycle to the station, ample bike parking is available, and for those who need assistance getting to different platforms, escalators and lifts are installed.
Attractions near the ADCB metro station
ADCB metro offers travelers an exciting destination full of attractions and activities. With many hotels and restaurants, shoppers can take their pick from hopping destinations such as the Day-to-Day store and Lulu supermarket, as well as Union Coop in Mankhool. Plus, Dubai's iconic landmarks, like Dubai frame and Zabeel park, are within short driving distance.
Here are some places to visit near this metro station:
1.

Al Mankhool Park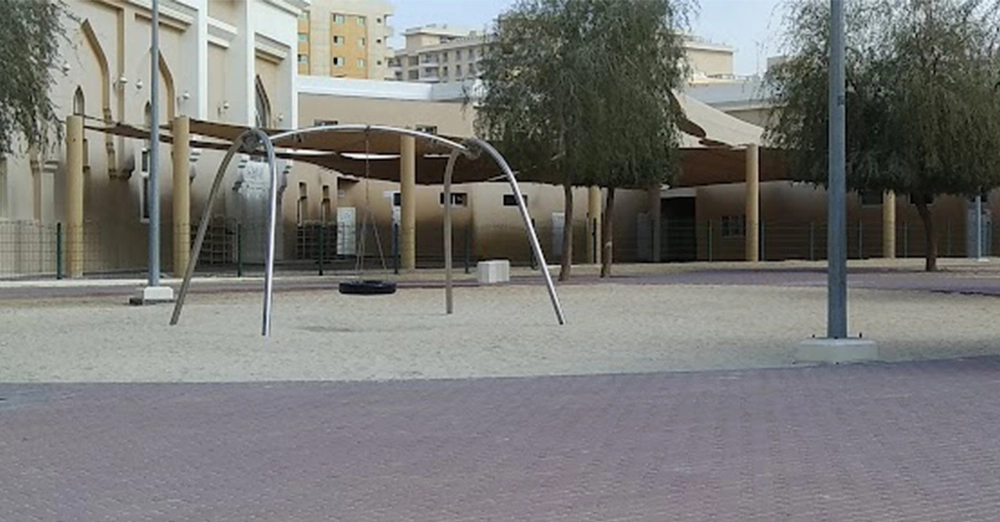 The station is just a 17-minute drive from Al Mankhool Park, making it an ideal spot to take your family for a picnic or exercise and get active. The park offers something for everyone, including jogging paths, yoga practice areas, and a children's playground.
More than that, the park also has a football ground and volleyball court to enjoy a refreshing round of exercise before heading home. Plus, with the added convenience of having a Careem bike station nearby, anyone can bike around comfortably, taking in the pleasant sights at their leisure.
2.

President Hotel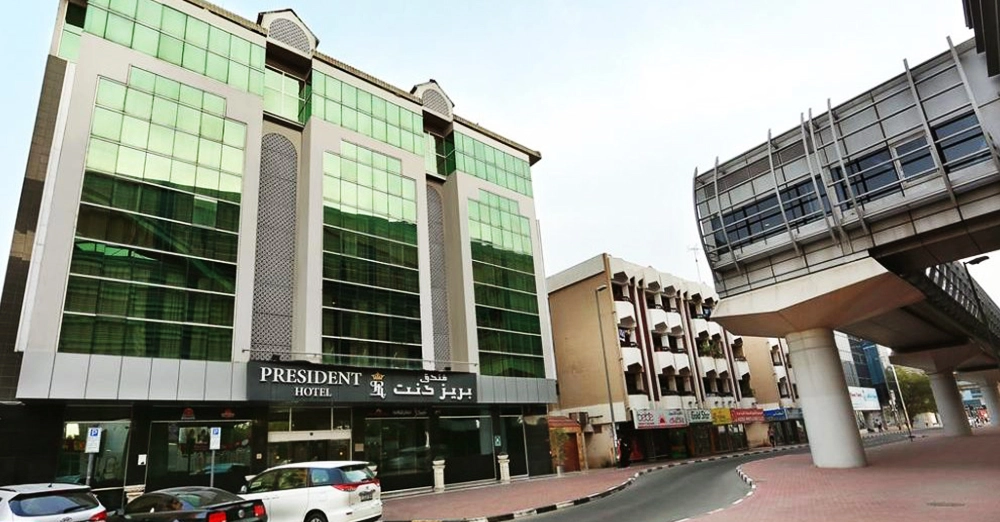 President Hotel has various amenities, including multiple restaurants, a 24-hour coffee shop, a bar with English beers, an Antakshari nightclub, and even a sports bar. You'll find modern rooms with air conditioning and TVs and free Wi-Fi throughout the public areas for your convenience.
More than that, it also provides an airport shuttle for its guests. And if you need to get around town, the station is just ten minutes away from the hotel.
3.

Musallah Al Eid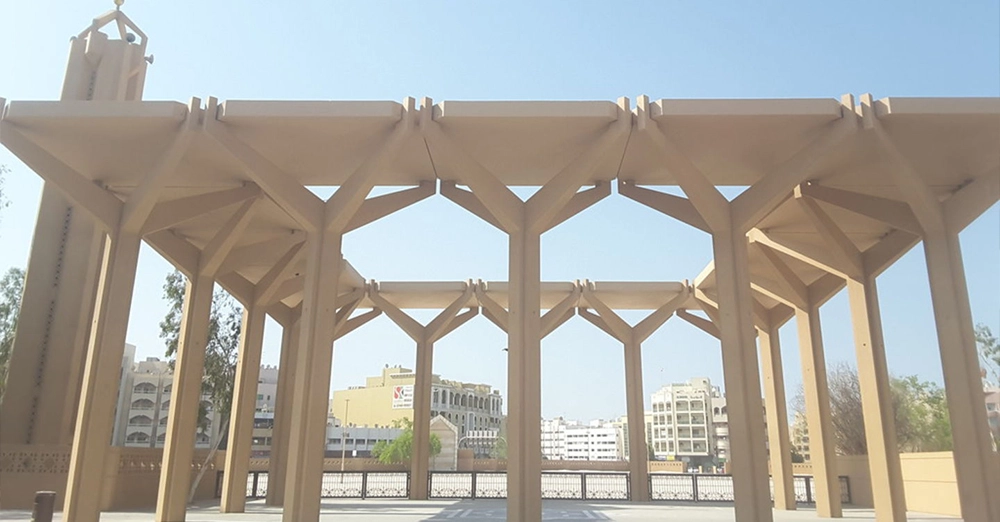 Located near the metro station, Musallah Al Eid is one of Dubai's oldest musallas. Since 1960, the Dubai Police has marked iftar time daily with traditional cannon fire at this location.
The musalla also provides a large car parking area – perfect for visitors who want to enjoy some early or evening walking, running, cycling activities or even spend quality time with their families. Apart from offering praying spaces, Musallah Al Eid provides an excellent opportunity to stroll around and enjoy the city's historic atmosphere.
Related Stories
---
FAQs
Is parking free at the ADCB metro station?
There is no place to park at the ADCB metro station. However, medical stores and hotels nearby offer parking facilities.
What is the last name of ADCB metro?
The last name of ADCB station was Karama metro station. It was renamed on September 2014. 
Which bus station is near the ADCB metro station?
The nearest bus stations to ADCB station are ADCB Metro Bus Stop Landside, ADCB Metro Bus Stop seaside, Karama 2 – 2, and Saeediya School 2. The bus stations are all within walking distance of the metro station. 
Which is the nearest metro station to the ADCB station?
The closest metro station to ADCB is the Burjuman metro station. Metro riders will arrive at their destination in 3 minutes, while those choosing to walk can expect the journey to take 16 minutes. 
Which bus line stops near the ADCB metro station?
The following bus lines stop near the ADCB metro: 21, 28, 33, 44, 61, 83, C03, and C05. These buses allow residents of various districts of Dubai to travel more easily.
Final thoughts
The ADCB metro station is an excellent asset to Al Karama, streamlining access to necessary amenities for residents and travelers alike. With ticketing counters, ATMs, and accessible public transport readily available, anyone can easily use the station.
Whether it be a short excursion to one of the many local attractions nearby or simply traveling from place to place, the station serves as an ideal starting point. It's no wonder many people flock to this area—the ADCB metro offers convenience, efficiency, and an excellent opportunity to explore new places without hassle.


Imran Hassan is an experienced Travel Specialist for UAE and the Middle East. He is based in Dubai and specializes in creating unique itineraries to ensure his customers have the best possible experience during their stay. From selecting the right hotel to recommending must-see attractions, Imran's expertise ensures that all vacations are unforgettable.