Finding the nearest metro station can be stressful and time-consuming, particularly when you are in unfamiliar surroundings. It could be more challenging to locate the closest stations if this is your first time visiting the UAE.
Dubai Metro is a rapid transit system serving the city of Dubai, United Arab Emirates. It is the world's longest fully automated metro network and consists of two lines: the Red Line and the Green Line. It is also the first rail network to operate in the Arab Gulf states.
This Dbd guide covers a variety of methods for locating the closest metro station to your location. In addition, we have provided a complete list of metro stations on Dubai Metro's red and green lines.
About Dubai metro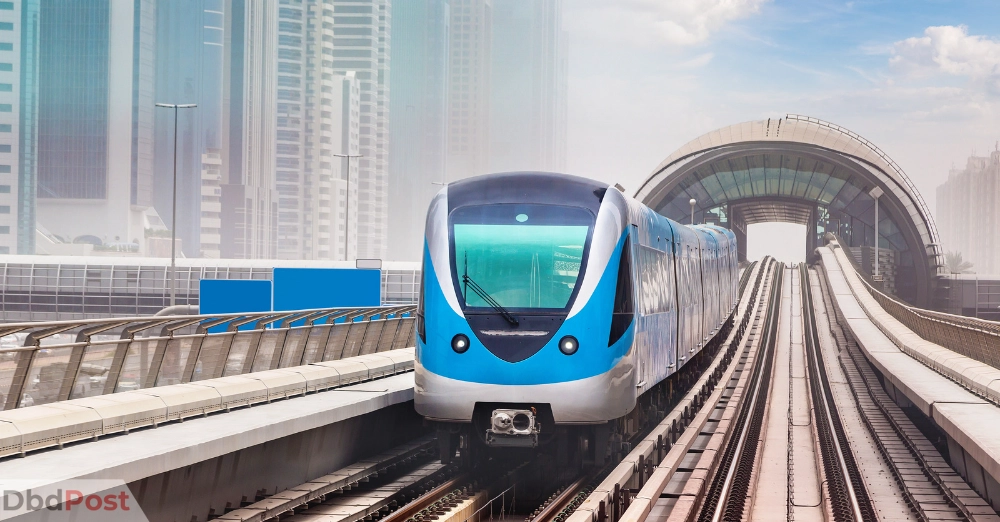 Dubai Metro is undoubtedly one of the world's most comprehensive and successful driverless metro systems. In 2021, Keolis began operating and maintaining the RTA. This was after the grand opening in 2009. Moreover, the RTA was widespread, with over 280,000 passengers in its first week.
Both the red and green lines offer convenient access points to many important destinations within Dubai – from landmarks, business districts, golf courses, and residential areas to the creek.
The Dubai Metro stands out from other transportation systems worldwide for its fantastic reach. It has 35 stations on the red line from Rashidiya to UAE Exchange (Jebel Ali). It also has an extra 20 stations on the green line, which runs between Etisalat and Creek (Al Jaddaf).
Red line metro station
The red line is a convenient way to get around the city. There are many metro stations on the line, each with a unique name, number, and direction. It's helpful to know these stations so you can avoid accidentally getting off at the wrong stop.
If you look at the list below, you can plan your route ahead of time and ensure you get where you're going with no problems.
See also: Interactive Map of Dubai
Green line metro station
If you are looking to take the Green Line metro, below is an extensive list of stations that will get you from Etisalat to Creek Metro Station.
Find the nearest metro station
Wherever you are in Dubai, the metro is your fast and convenient way to get to your desired destination. The Red Line of the metro system conveniently runs throughout most major cities along Sheikh Zayed Road. Still, it can be challenging to locate your nearest station if you find yourself in unfamiliar surroundings.
If you want to find the closest metro station in UAE, there are some easy ways to do it. You can find it quickly by using one of these methods.
Here are some valuable ways:
Google maps
Google maps can help you find your way around the town and help you identify the nearest metro station. To locate the closest metro station quickly, launch the app and search for "nearest metro station from my location." Then, the app will pinpoint its exact location on a map and provide directions.
RTA apps
Planning a journey in Dubai is made easier with apps from RTA! Whether you are visiting the city or live there, downloading one of the apps from the App Store or Google Play Store can help you get around more easily.
Moreover, RTA Dubai and S'hail are just two practical applications that simplify finding your closest metro station. Now, no matter where you are in Dubai, you never have to worry about getting lost again.
Services and facilities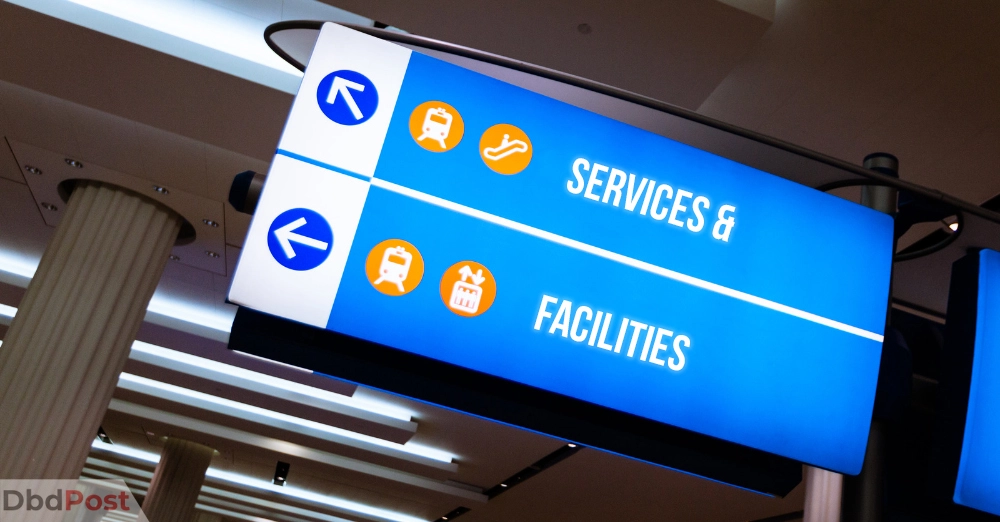 Dubai metro stations are designed to be convenient and accessible for passengers. Here are some of the services and facilities available at Dubai Metro:
Ticketing
Most Dubai Metro stations have ticket vending machines where passengers can purchase and top-up their Nol Cards. Some stations also have customer service desks where passengers can get assistance with ticketing and other inquiries.
Information display
Dubai metro stations have clear display boards to help passengers navigate the station and find their way to their desired platform. Electronic screens also display information about trains, maps, and route information.
Accessibility
All metro stations have elevators, escalators, and other accessibility features to make them accessible to passengers with mobility needs.
Amenities
Most Dubai metro stations have restrooms, seating areas, and luggage storage areas to make the waiting experience more comfortable for passengers. Some stations also have amenities such as retail shops, food and beverage outlets, and ATMs.
Parking
Some Dubai metro stations have parking facilities where passengers can leave their vehicles while they ride the metro. That's helpful as you don't have to pay for another car or taxi.
Related Stories
---
FAQs
Which metro station is Al Quoz?
Now Al Safa metro station, formally called Al Quoz/ Noor Islamic bank is on the red line of the Dubai metro system.
How many metro stations are in Dubai?
With a total of 53 stations, the Dubai Metro Network offers 35 stations on the red line and 20 on the green. Furthermore, there are two transfer points between both lines where passengers can switch from one to another. [1]Government of Dubai, "Metro & Tram stations and location map, https://www.rta.ae/wps/portal/rta/ae/public-transport/metro-stations-map"
Is there a metro between Dubai and Abu Dhabi?
Unfortunately, there are no direct metro links between Dubai and Abu Dhabi. However, you can take the metro from Dubai to Ibn Battuta station and then get on one of two buses – E100 or E101 that go straight to Abu Dhabi. The trip might take between two to three hours, depending on the chosen routes.  
What is the cheapest way to get around Dubai?
Dubai Metro is the most affordable means of transport around Dubai, connecting all major parts of the city. If you use public transportation, it will save you a lot more money than if you take a taxi.
Which is the nearest metro station to Burj Khalifa?
The nearest metro station to Burj Khalifa is Burj Khalifa/Dubai mall metro station. If you're in Dubai and need to get to the Burj Khalifa, the best way is to take a red metro line and alight at the nearest stop, Burj Khalifa/Dubai mall station. From there, it's only a short walk to reach Burj Khalifa.
Final thoughts
In conclusion, the Dubai Metro is an iconic and innovative transportation system that connects the city's various neighborhoods and tourist attractions. Whether commuting to work or exploring the city's vibrant culture and iconic landmarks, the Dubai Metro is a reliable and convenient way to get around.
Additionally, finding the nearest metro station in Dubai is easy and can be done using various methods. You can use a map or RTA app on your smartphone and ask someone for directions to look for the nearest station. By using one of these methods, you can quickly and easily find the nearby metro station and use it to get around Dubai.


Arijit Negi is an expatriate living in Dubai for 18 years. He completed his degree in Master of Arts in Journalism from the University of Mumbai. Arijit focuses on providing helpful guides and information for ex-pats living in UAE and visitors to the UAE.