Al Qiyadah metro station is one of the most secure stations in Dubai. This is because it is located next to the Dubai Police Headquarters and offers travellers high security.
Al Qiyadah metro station is the only station located on Al Ittihad road. It is part of the green line of the Dubai metro. This station operates every day of the week and is in fare zone 5.
This Dbd guide will help you navigate the Al Qiyadah metro more conveniently. We have included a schematic map of the station, along with details like its hours of operation and information about the local attractions.
Overview of Al Qiyadah metro station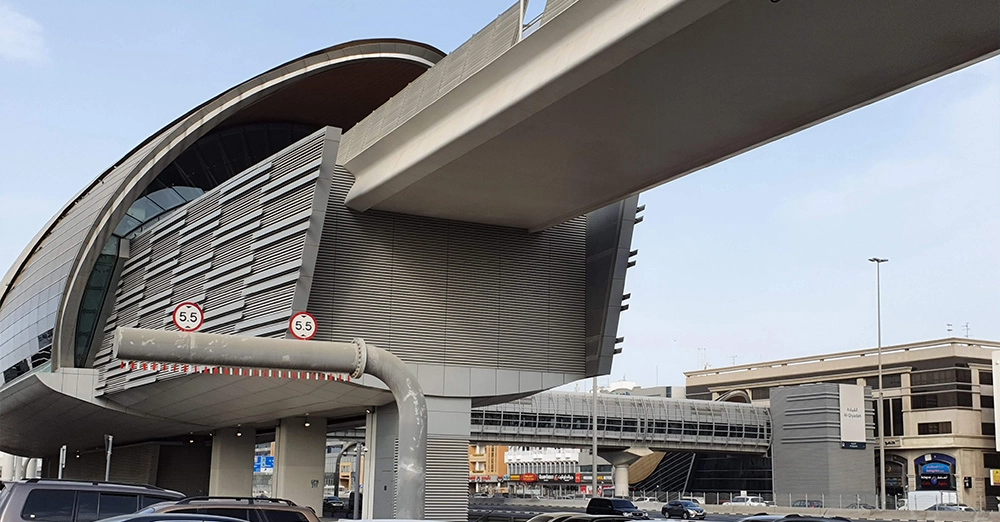 Al Qiyadah station is a bustling transit hub in the heart of Dubai, offering easy access to all parts of the city. Opened on September 9, 2011, it serves Hor Al Anz and surrounding locations. Located close by is Dubai Police Headquarters – the station was named after this important landmark. Many different people come to Al Qiyadah station every day. The station is a good place to start travelling around the city because it is efficient, reliable, and comfortable.[1]Khaleej Times, "Metro mania: Green with pride, … Continue reading
| | |
| --- | --- |
| Location | Al Qiyadah, United Arab Emirates |
| Line | Green line |
| Station Code | G16 |
| Fare zone | 5 |
| Preceding station | Abu Hail metro station |
| Following station | Stadium metro station |
| Transfer station | No |
| Dubai Tram connection | No |
| Previous name | NA |
Location of Al Qiyadah metro station
The Al Qiyadah station is ideally situated for those accessing the Dubai police general headquarters and its associated departments. Conveniently, this includes the investigation department, crime investigation department, and artificial intelligence department.
The great thing about this station is that regardless of where someone is travelling or living in Dubai, getting to this station no longer has to be a hassle. Visitors can use the existing transport networks, such as the metro and bus links, or even jump into a taxi to make their way there. For transit from one of the other red line metro stations easier, visitors can interchange at the union station and hop on a train straight there.
Location: Al Qiyadah, United Arab Emirates
Al Qiyadah metro station schematic map
The Al Qiyadah metro is now easy to find since it's been highlighted on the schematic map. All the other stations on the green line are also marked, so you can easily find your way to your destination. This makes it easy to travel around the city.
Below is the Al Qiyadah station schematic map: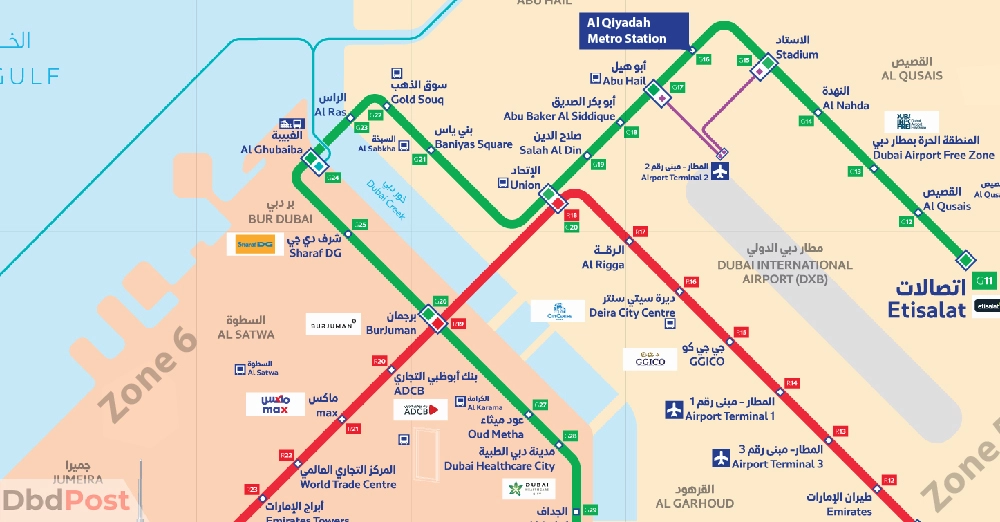 Al Qiyadah metro station timings
With its prime location and significant routes linking to many popular spots in Dubai, the Al Qiyadah station of the Dubai metro is often packed with commuters. Moreover, it generally follows the exact opening times as all other stations in Dubai – the first train leaves at 6 am, and the last train departs at 11:20 pm.
However, this can vary during special events or public holidays, so if you are planning a trip, double-check the timetable before you go.[2] Government of Dubai, "Metro station opening hour, https://www.rta.ae/wps/portal/rta/ae/public-transport/timetable#DubaiMetro:~:text=Metro%20stations%20opening%20hours(for%20All%20lines)"
| | |
| --- | --- |
| Days | Time |
| Monday to Thursday | 05:00 AM – 12:00 AM (Midnight) |
| Friday | 05:00 AM – 01:00 AM (Next day) |
| Saturday | 05:00 AM – 12:00 AM (Midnight) |
| Sunday | 08:00 AM -12:00 AM (Midnight) |
Services and facilities
Al Qiyadah metro station offers its passengers a range of services and facilities. The station is kept clean and tidy at all times. Lifts and escalators are also available to make travelling to different platforms easier for those with mobility impairments.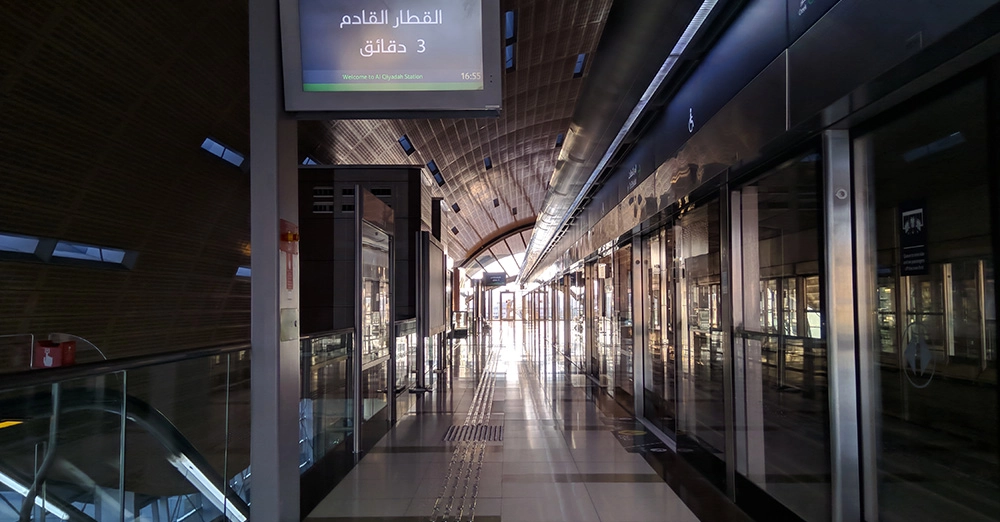 Additionally, ticket offices and vending machines ensure commuters can purchase tickets quickly. The station also features a zoom store & juice machine where passengers can pick up snacks and beverages.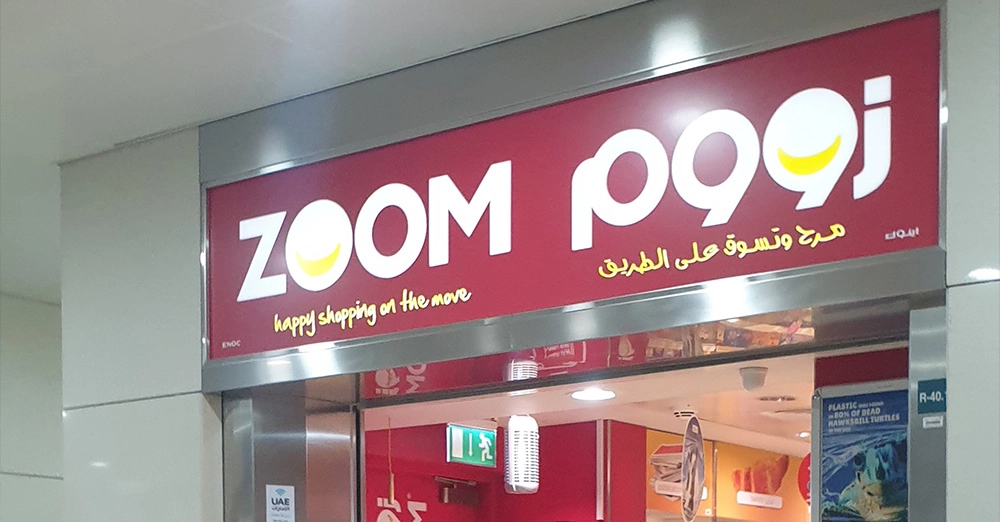 Similarly, there are always CCTV cameras recording activities at the station to ensure that passengers are safe. There are also security personnel who are there to help if necessary.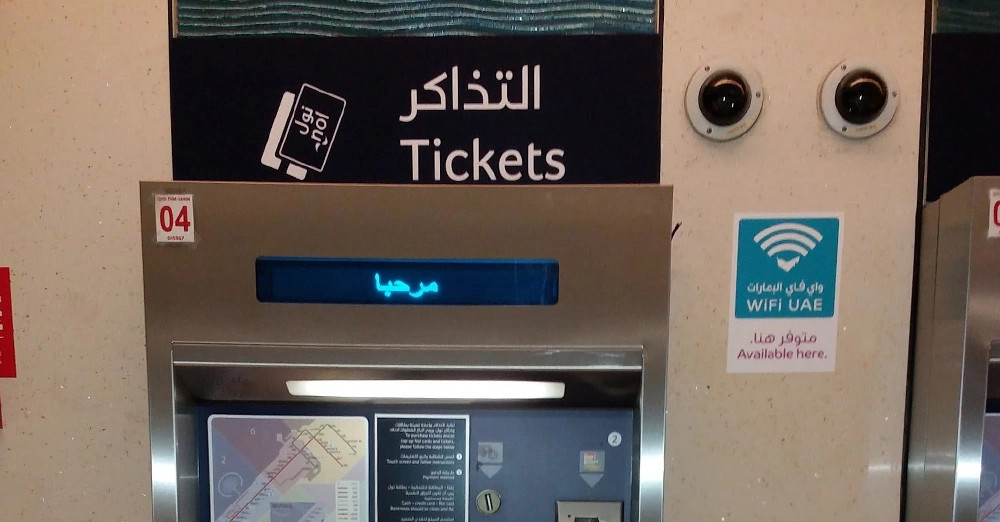 Furthermore, the station provides clean restrooms and free Wi-Fi so passengers can stay connected. Also, the information displayed in the station helps you see the upcoming metro timings. All these facilities ensure that Al Qiyadah station provides a pleasant journey experience for commuters.
Attractions near Al Qiyadah metro station
The Al Qiyadah metro is situated in one of Dubai's busiest neighbourhoods. However, several establishments can be found around it. These include hotels, restaurants, grocery stores, and medical facilities to meet basic needs.
If you want an activity to enjoy among nature, the Al Mamzar beach and the park are right up your alley – a simple northward stroll from the station, and you can relax by the shore all day long. With these places near the station, there is much to do after exiting this convenient transportation hub.
Let's look into some places in more detail near the station:
1.

Al Mulla Plaza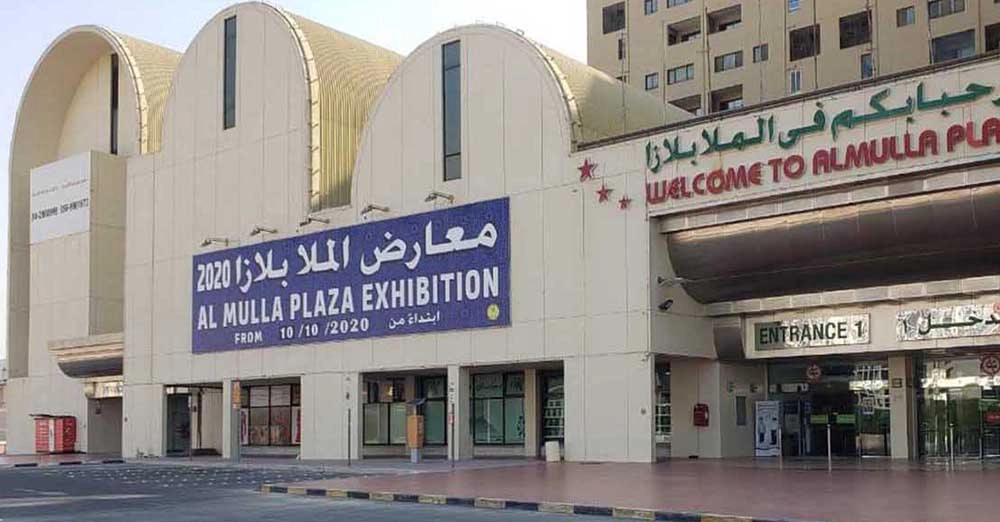 Al Mulla Plaza is a good place to visit! It's one of the oldest malls in Dubai and is considered a landmark. Al Mulla Plaza is the first retail destination in the United Arab Emirates. The mall has an exhibition hall and hosts fairs throughout the year.
Additionally, this plaza has residential and commercial blocks, traditional Egyptian-style statues, shopping centres, residential towers, and many stores. Similarly, the retail outlets have many shops for women, restaurants, cafes, and more. There are even shops where you can find things related to traditional Arabian culture.
2.

Al Manar Hotel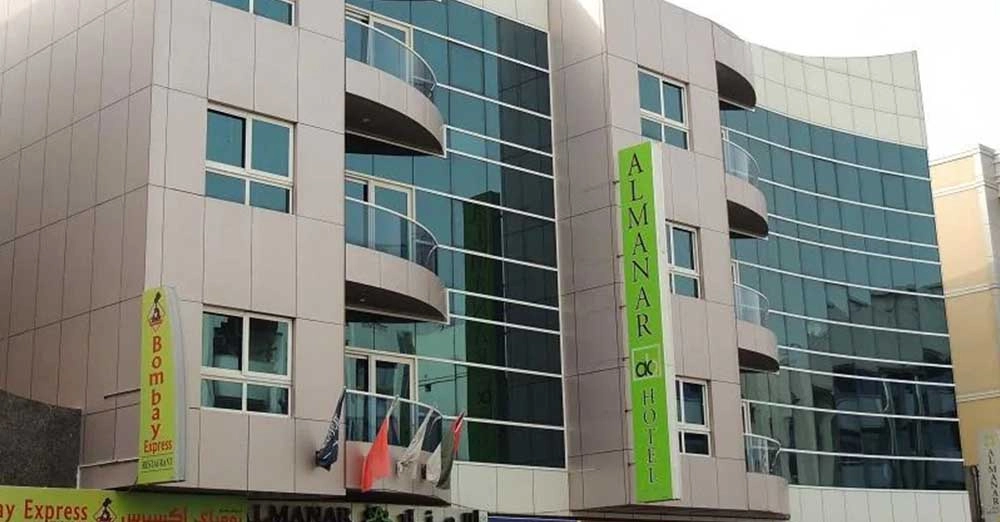 Al Manar hotel has something for everyone. For business travellers, the hotel is ideally located close to the metro station and the international airport, as well as a range of business facilities.
And delicious dining options and fun recreational activities are available for those on vacation. Plus, each of the 84 spacious apartments contains all the amenities necessary for a comfortable stay, such as minibars, lockers, telephones, and air conditioning. You can find everything you're looking for in a hotel experience at Al Manar.
3.

Dubai Police General Headquarter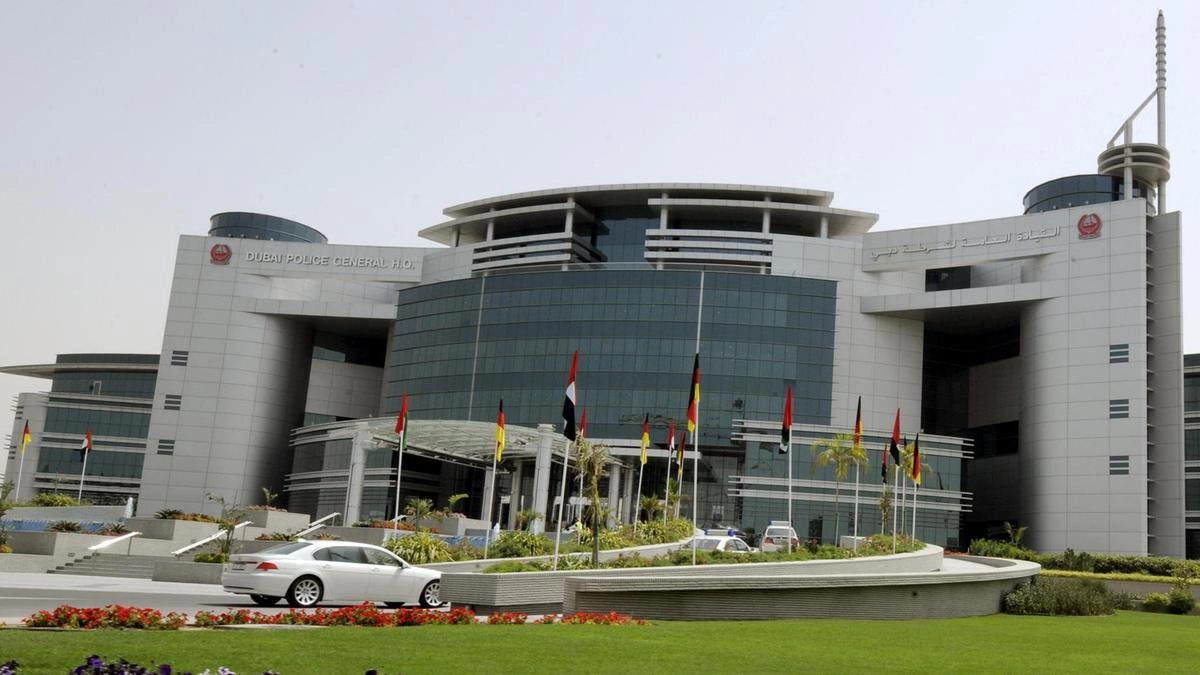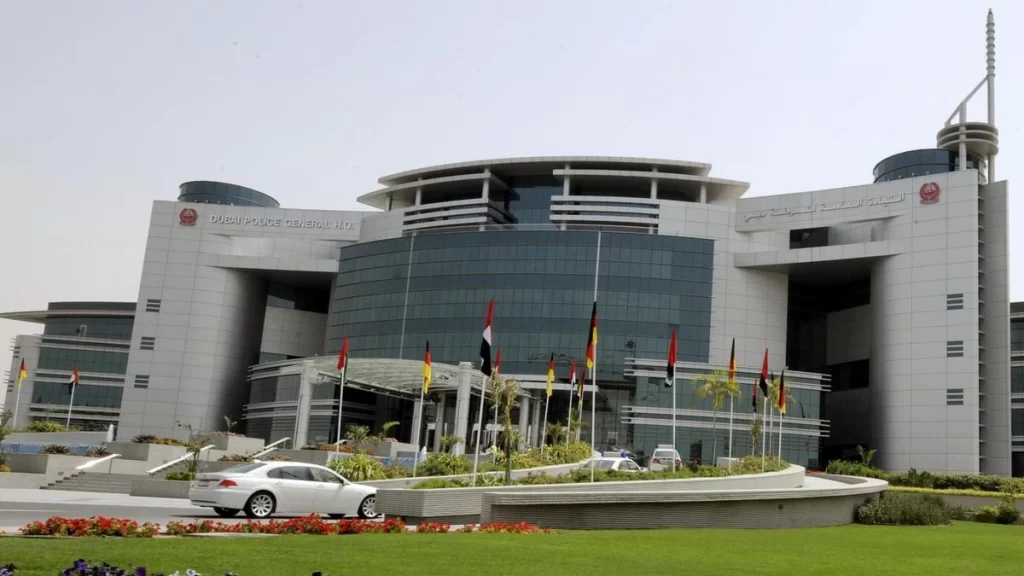 The Dubai Police Force was established on June 01, 1956, and was based in "Naif Fort" as its Headquarters until 1973, when it moved to its current location. After being transformed, "Naif Fort" became one of Dubai's police stations. [3]Dubai police, "Overview, https://www.dubaipolice.gov.ae/wps/portal/home/aboutus/overview#:~:text=Overview-,Overview,-Dubai%20Police%20Force"
The Dubai Police is an essential part of the United Arab Emirates Police Force, whose mission is to improve the quality of life in the country by enforcing the law and maintaining security and safety for all citizens.
Related Stories
---
FAQs
Is parking free at the Al Qiyadah metro station?
No, it is not free. You have to pay for parking at Al Qiyadah station. Only three metro stations in Dubai have free parking. If you don't use the metro, you still have to pay for parking at the station.
Which bus station is near the Qiyadah metro station?
The bus stations near the Qiyadah metro station are Hor Al Anz East, Qiyadah Metro Bus Stop and Abu Hail bus station. These bus stations provide routes to various destinations in Dubai.
Which is the nearest metro station to Al Qiyadah station?
The metro station that is closest to Al Qiyadah station is the Abu Hail metro station. You can walk there in only 12 minutes.
How to reach Dubai mall from Al Qiyadah metro station?
To reach Dubai mall, you can take the green metro from Al Quiyadah and transfer from Union metro station to the red line metro. It will take you to Burj Khalifa / Dubai Mall metro station. You can also take any RTA bus routes that will take you directly to Dubai mall.
Which bus line stops near the Al Qiyadah metro station?
The bus lines that stop near Al Qiyadah station are 5, C03, C09, C10, 13B, E307A, 43, and 64. These bus routes have stops close to the metro station and ways to go to various parts of Dubai.
Final thoughts
The Al Qiyadah metro station is a great choice for those looking for a safe and accessible metro station close to the police headquarters. With plenty of facilities and nearby bus stations, getting to the station is easier than ever. However, it's important to remember that parking might be limited in certain areas, so plan your commute accordingly.
Happy Travelling!


Arijit Negi is an expatriate living in Dubai for 18 years. He completed his degree in Master of Arts in Journalism from the University of Mumbai. Arijit focuses on providing helpful guides and information for ex-pats living in UAE and visitors to the UAE.